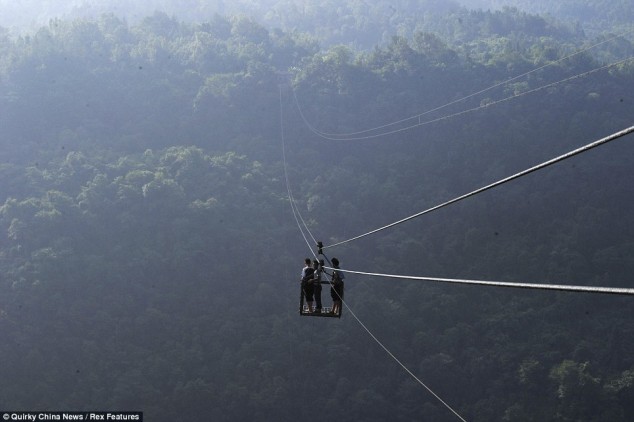 The 200 people who live in the village of Yushan in China's Hubei Province used to have to walk several days to get to the nearest village. But then in the late 90's they were connected to the outside world by cable car.
Though unquestionably convenient, this public transit is more than a little unnerving. It swings in the breeze 1,300 feet above the valley that separates villagers from their destination. And it stretches 3,280 feet — a full kilometer.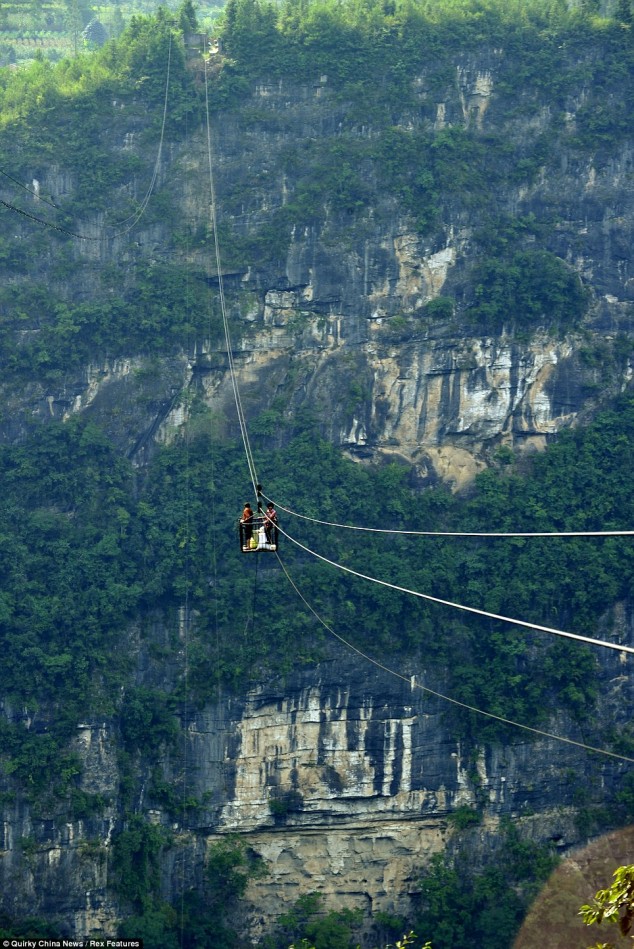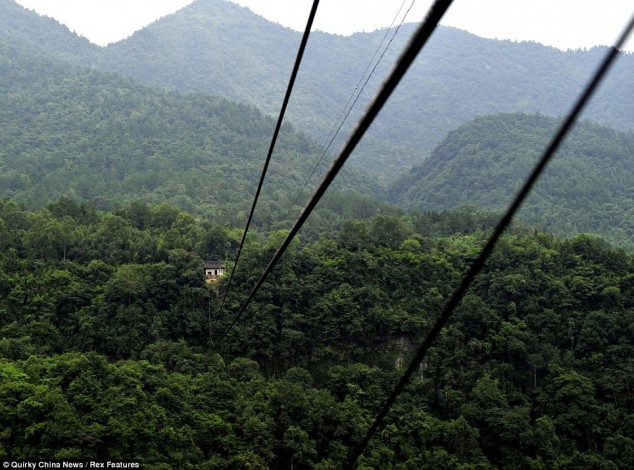 The crate that passengers stand in to cross is hoisted along by a simple diesel engine…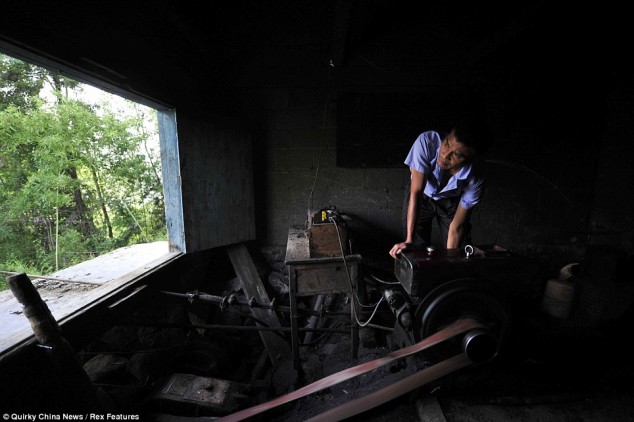 Zhang Xinjian has been the operator since the cables were first strung across the gorge because no one else (reasonably) would take the job. His dad was the village head at the time, so he assigned the task to his son.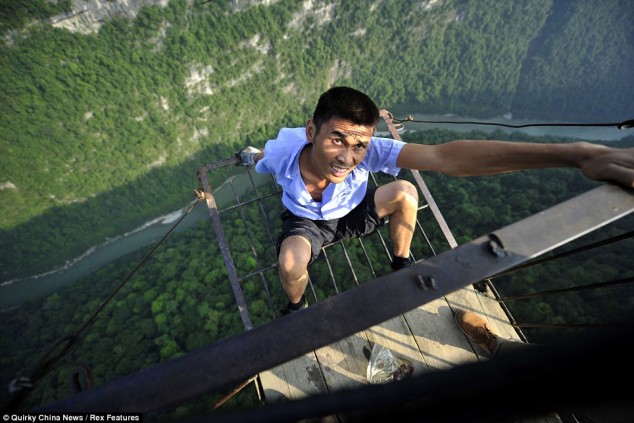 Besides operating the machine, Zhang Xinjian must also ride along the box perched on top of it to grease the cables once a week…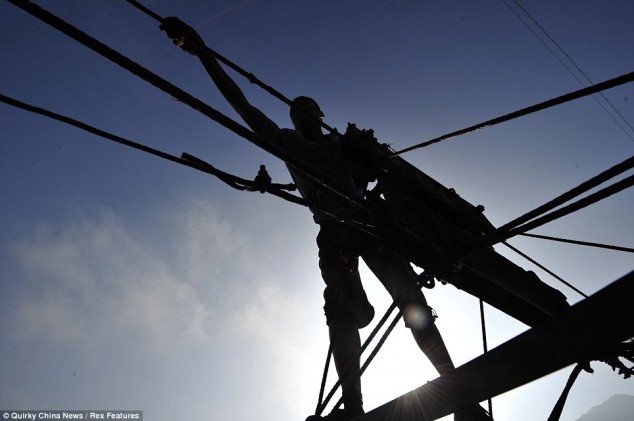 So…Question of the day: Would you ride it?
(via The Daily Mail)
Related: Kids climbing across a collapsed bridge to get to school
Next