Earlier this month, researchers at the Hetaoping Research and Conservation Center in China's Sichuan province helped a 21-month-old panda and its mother transfer to a new home as the animals transition toward living on their own in the wild.
The suits ease the process by limiting the animals' interaction with humans.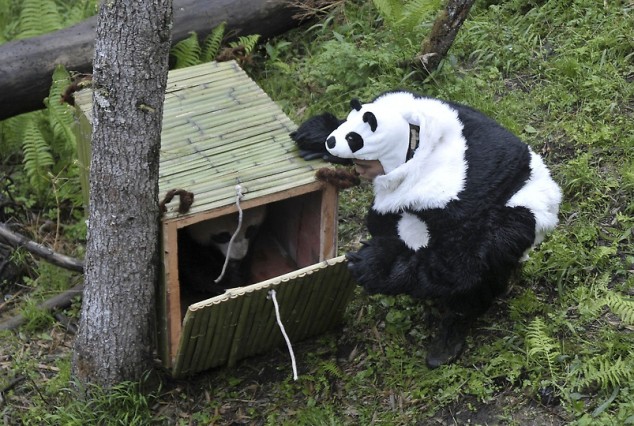 Read more at China Daily or Mercury News.
Next