One of the main advantages of roundabouts is that they decrease traffic congestion by keeping vehicles moving. But this purpose is defeated if the intersection is busy with pedestrians as well as cars, since the cars will have to stop for people in the crosswalks.
Shanghai has solved this problem in at least one area with a double-level roundabout…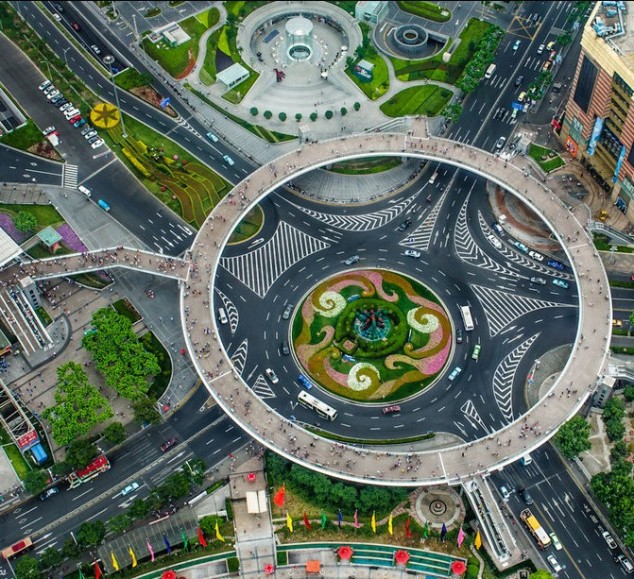 Landmark architecture in Shanghai's Pudong, the financial district. The circular walkway gives open access for pedestrians to all surrounding streets. As seen from above, standing at one of the observation decks in the Oriental Pearl Tower.
(via Viktor Lakics)
Next