Breakfast time! This fantastic cocktail from The Nook in Atlanta is a self-contained meal…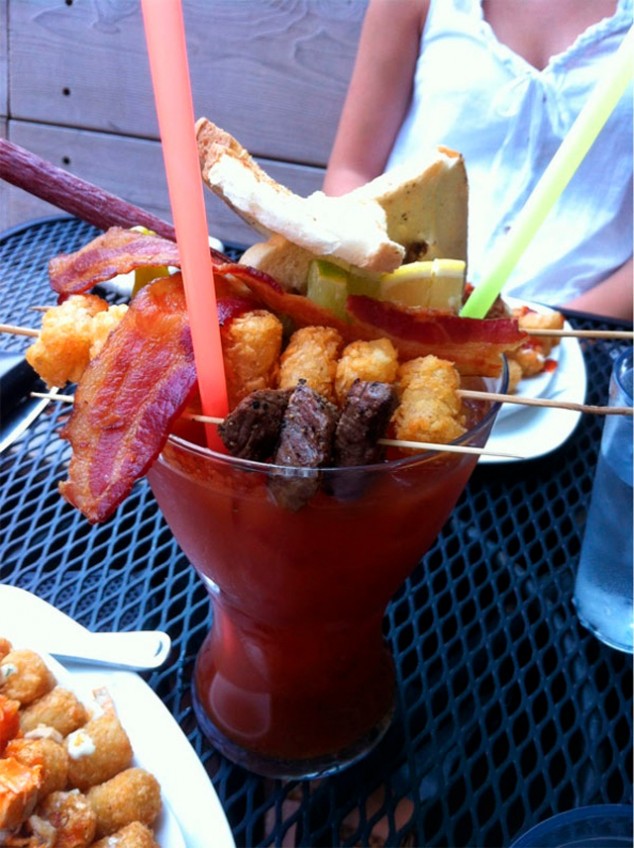 From Urban Daddy…
What you're dealing with here is a 16-ounce Bloody served with one skewer of steak and tater tots, another with peppers and blue-cheese-stuffed olives, and then rimmed with a hard-boiled egg and a piece of toast. Then they put a stick of bacon in it. And then a motherf***ing beef straw.

It's brunch in a glass…. And most importantly, it's real.
I'd like to come up with something to say to end this post, but I'm having a hard time expressing my emotions…
Hungry…thirsty…want.
Next