If you picture a house crammed tightly between two big buildings in downtown Warsaw without an inch to spare, the image that comes to mind probably isn't very inspiring. Now add to that image that the house is only 3 feet wide.
Three feet. 36 inches.
Is this the kind of place you'd want to stay?
Well, it exists, so you can check it out and decide for yourself. It's the world's narrowest house and you may be surprised by how awesome it is…
The Keret House is an art installation that is also a fully-functional home in Warsaw inserted in the space between two buildings. At its widest interior span, the Keret House is 48 inches, and at its narrowest it's only 28.
The Design
The house was first conceived by Polish architect Jakub Szczesny in 2009, when he presented it at the WolaArt festival. At the time, it seemed almost impossible — how could a house measuring no more than 5 feet across even exist?
But he had a vision…
But not just a vision. He had detailed plans to actually make his dream a reality…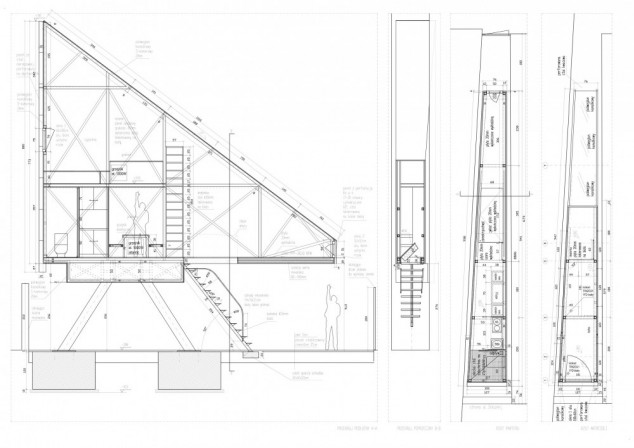 See where he fit this house…
- The story continues -
Page 1 of 5