Movies literally save lives, people.
We all knew Dwayne "The Rock" Johnson was a hero, but the extent of his heroism was unknown until recently when a 10-year-old boy saved his 2-year-old brother from drowning by emulating The Rock in the movie San Andreas.
Yes, this really happened. And wait 'til you see how The Rock, himself, responded.
10-year old Jacob O'Connor is a fan of Dwayne "The Rock" Johnson's film, San Andreas, and thank goodness he is.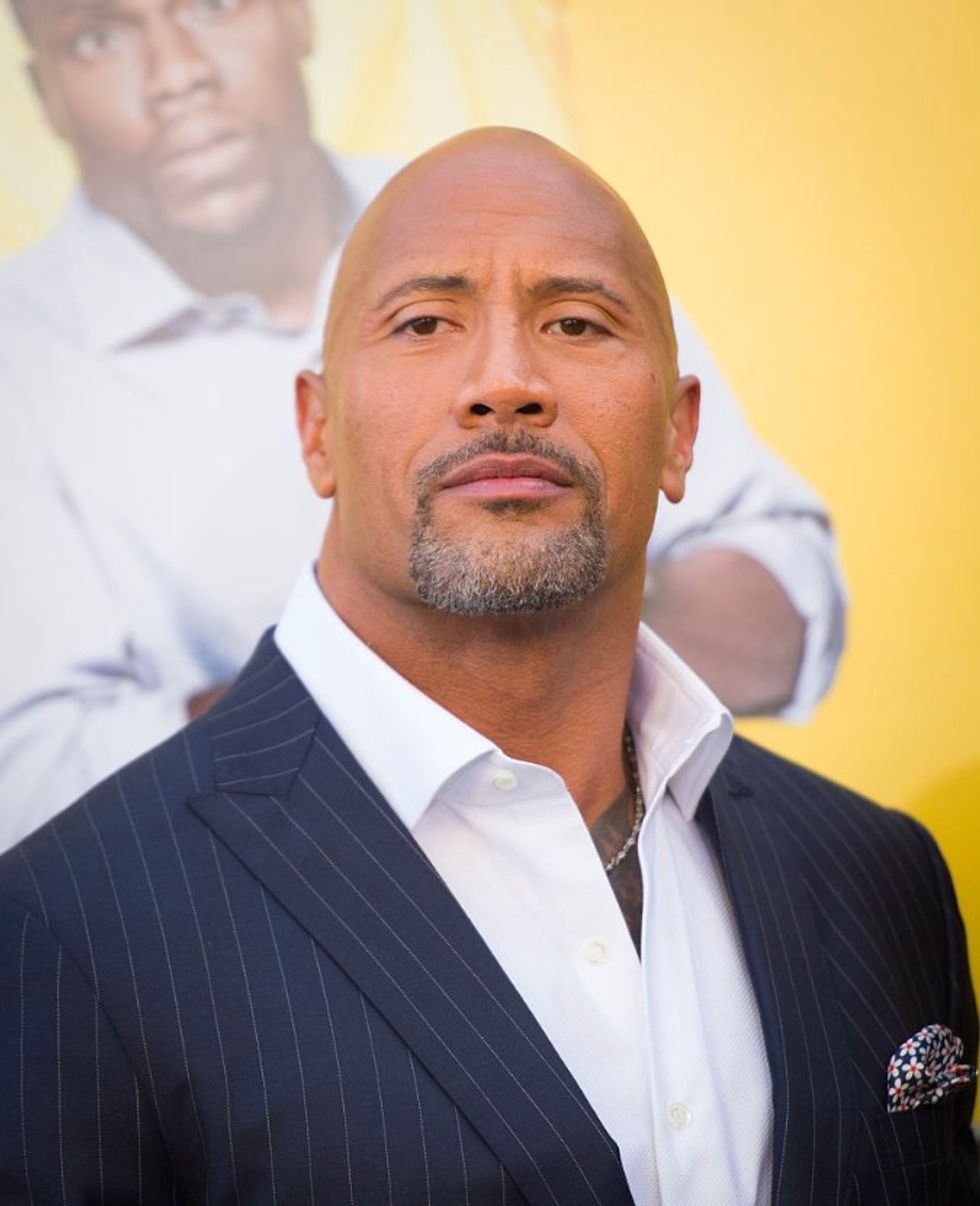 via: Getty Images
O'Connor is being called a hero after he found his younger brother, Dylan Meadows, unconscious in their grandmother's backyard pool and performed chest compressions on July 25.
The boys' grandmother, Ellen Viau, was babysitting that day.
O'Connor was watching TV on the couch when he saw that his 2-year-old brother had opened the screen door and fallen into the pool.
He ran outside, grabbed his brother, and immediately thought about his favorite movie.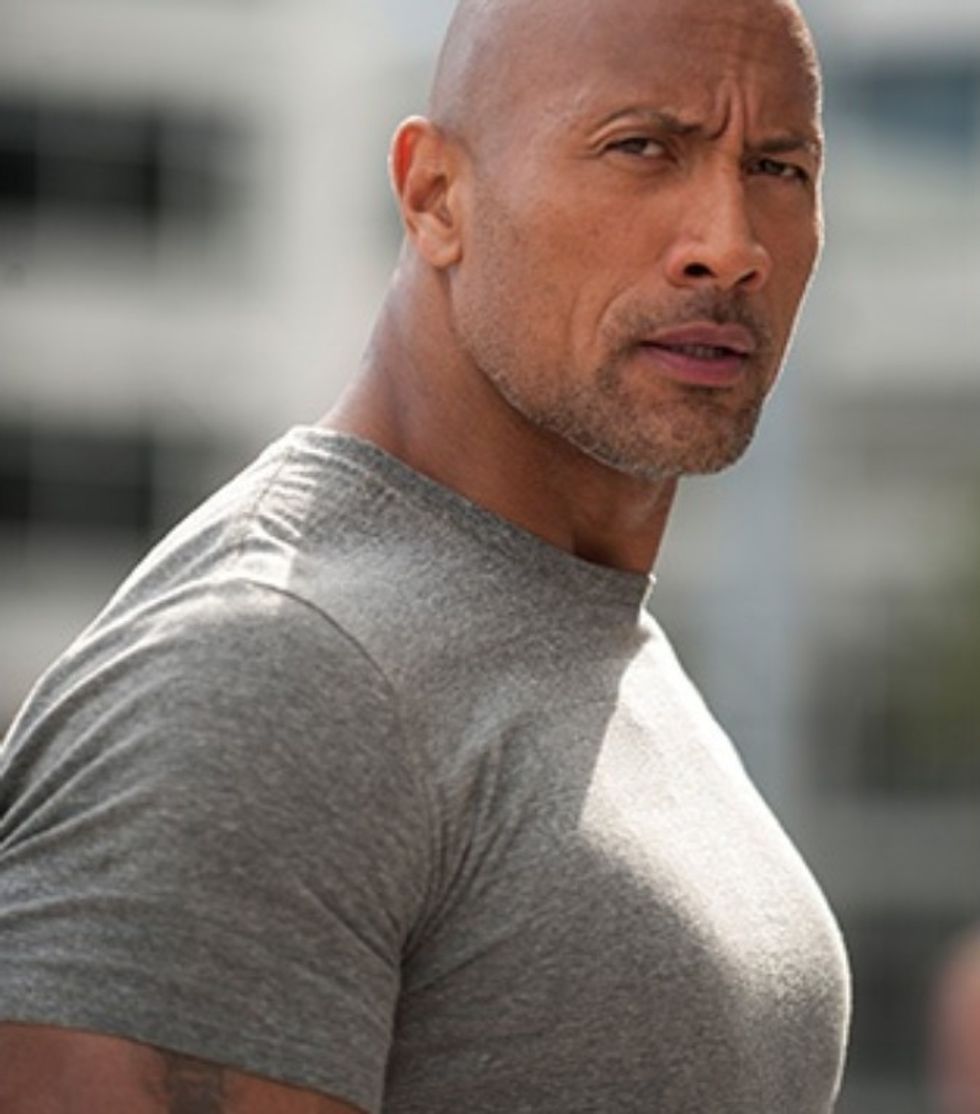 via: Warner Bros.
In 
San Andreas
, Johnson plays a rescue helicopter pilot who has to save his daughter from a giant earthquake. When a tsunami hits, Johnson's daughter nearly drowns, and he gives her CPR to save her. So that's just what O'Connor did.
"The movie just popped up in my head and I started thinking about that scene," O'Connor told The Washington Post.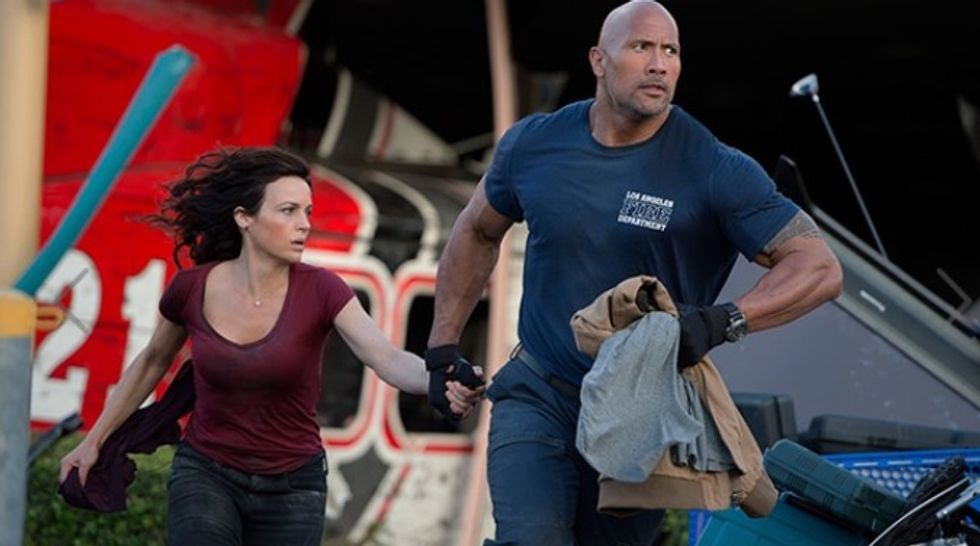 via: Warner Bros.
"And that's when I started doing the compressions,"
he said
. O'Connor pushed on his little brother's chest for about 30 seconds until his "heart started pumping" and he spit up water.
It was then that O'Connor ran to his grandmother to tell her what happened.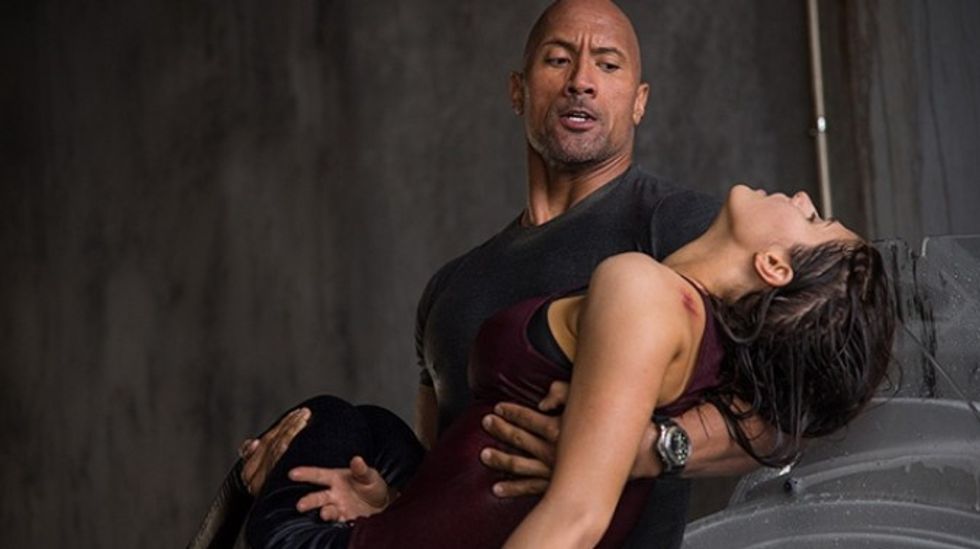 via: Warner Bros.
Viau told
C&G News
that she gave Meadows mouth to mouth, brought him into the house, and called 911. From inside the ambulance, Viau called the boys' mother, Christa O'Connor.
"It was the scariest day in my life, because I didn't know what was going to happen, how long he had been in (the water), and I've never experienced anything like this before," Viau told C&G News.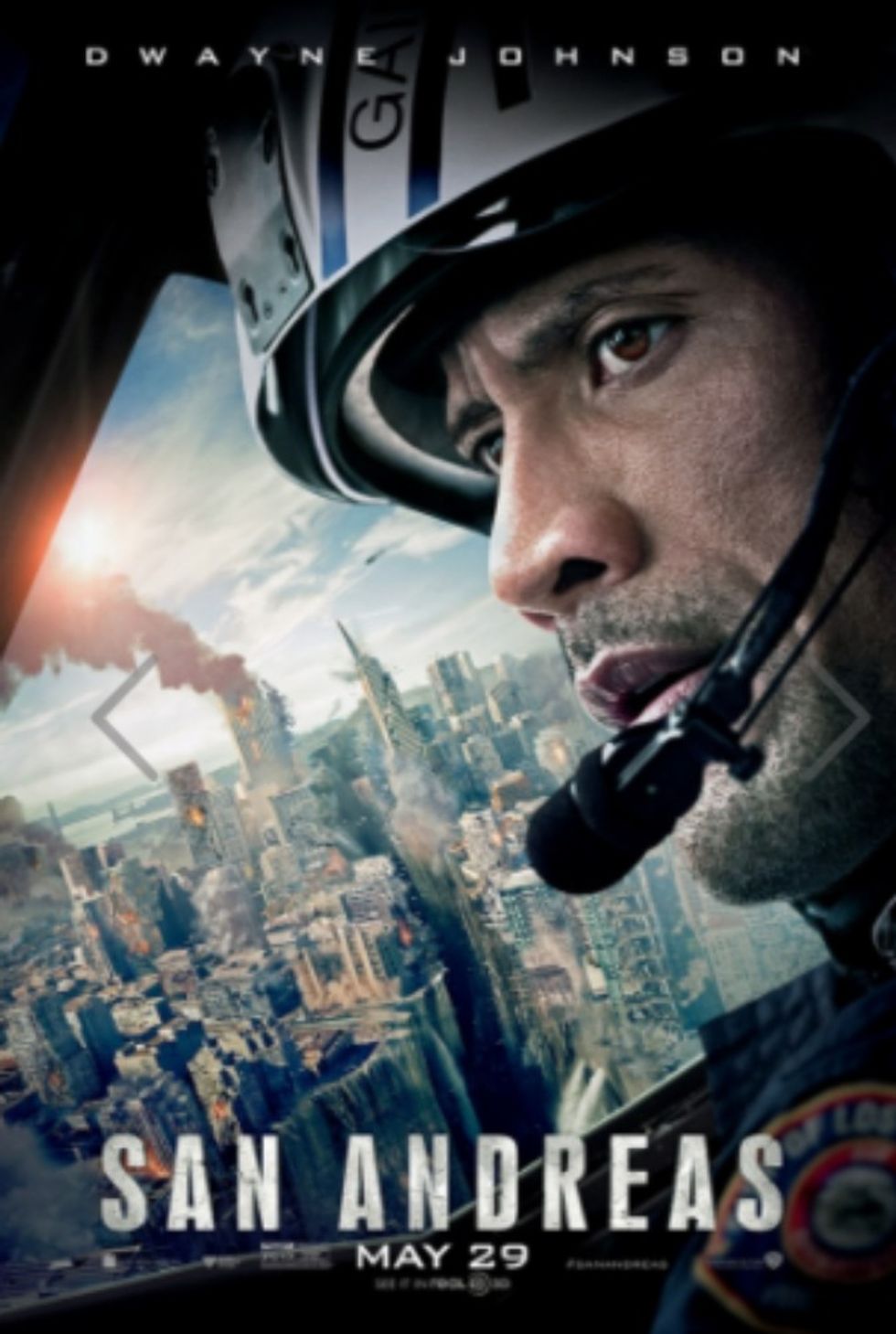 via: Warner Bros.
But by the next day, Dylan Meadows was totally back to normal. Roseville Fire Chief Michael Holland told
C&G News
, "What an amazing thing, at 10 years old, to think in that stressful situation about what the right thing to do for your younger brother is — that's stunning."
Someone else seemed to think so too.
Dwayne "The Rock" Johnson tweeted out the story from his account, and it quickly went viral. "Amazing story. Amazing boy," indeed.
Johnson even followed up with a personal note to O'Connor.
He gave Jacob a personal Twitter shout-out and told him he's a real life hero. A message like that from The Rock is a pretty special thing!
Even though The Rock is positive Jacob O'Connor is a real hero, the 10-year-old isn't so sure.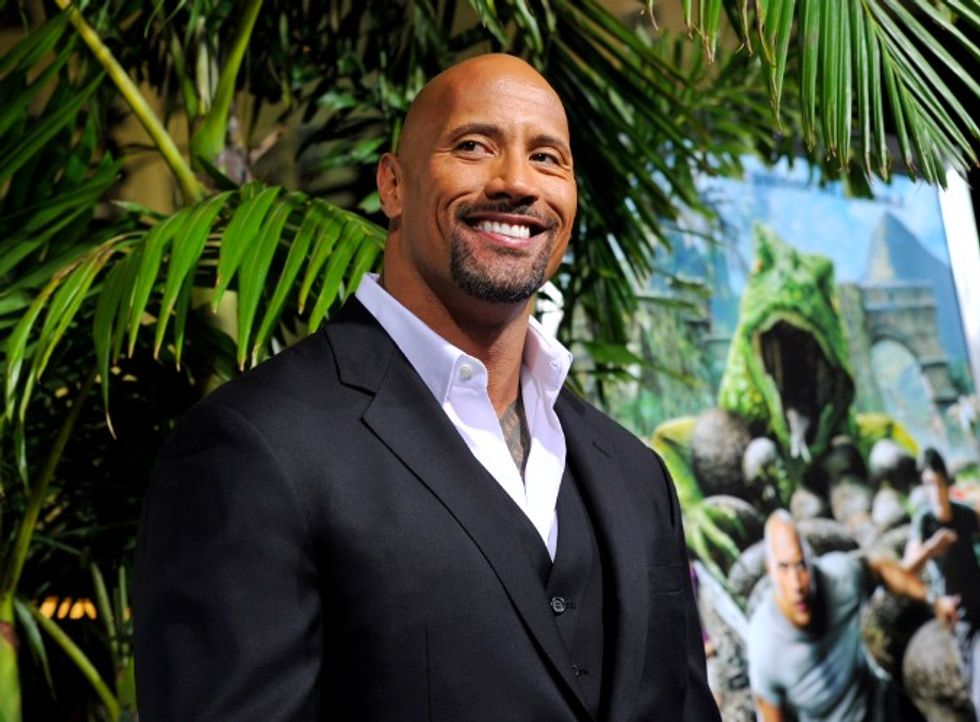 via: Getty Images
When
The Washington Post
asked O'Connor if he felt like a hero, he responded in true 10-year-old-kid fashion: "Kind of."
However, O'Connor's mom, Christa, has an alternate view of things.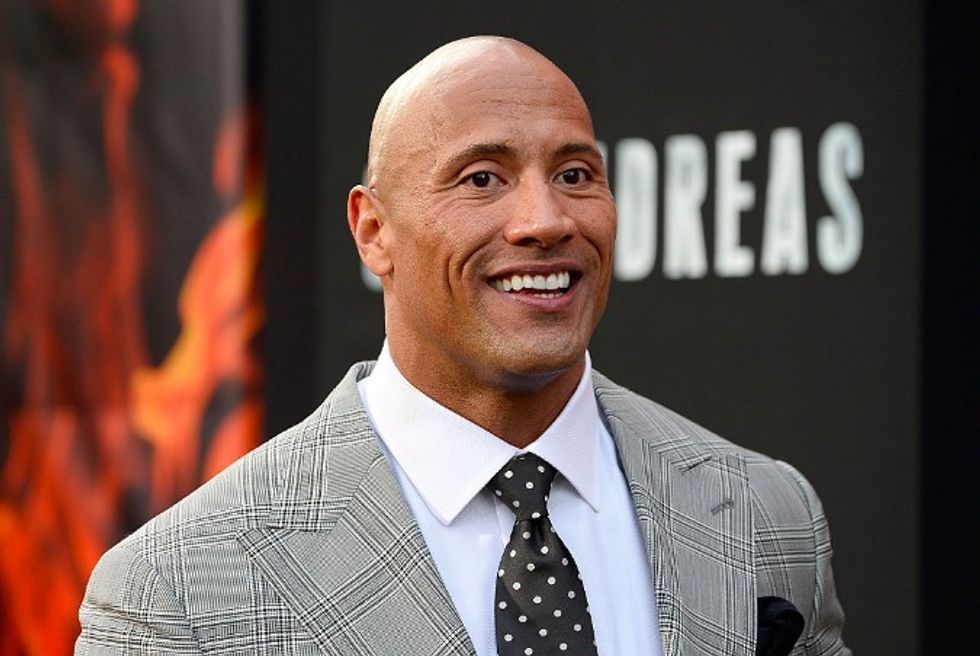 via: Getty Images
"He is a hero," she told
C&G News
. "When I saw him, I gave him the biggest hug and I told him, 'It's because of you that he's still here. You saved his life.'"
Twitter was quick to respond with the jokes.
You laugh, but there is really a lot to learn from The Rock's movies. Especially
Tooth Fairy
.
Others lamented the fact that this kid learned so much from one Rock movie (though he didn't learn how to swim, he learned how to save a life)...
...when he can't even do the People's Eyebrow. But it's not a competition. Plus, CPR is a learned skill. Being able to lift one eyebrow might just be genetic.
One thing's for sure — The Rock is a hero who inspired a kid to become a hero in his own right.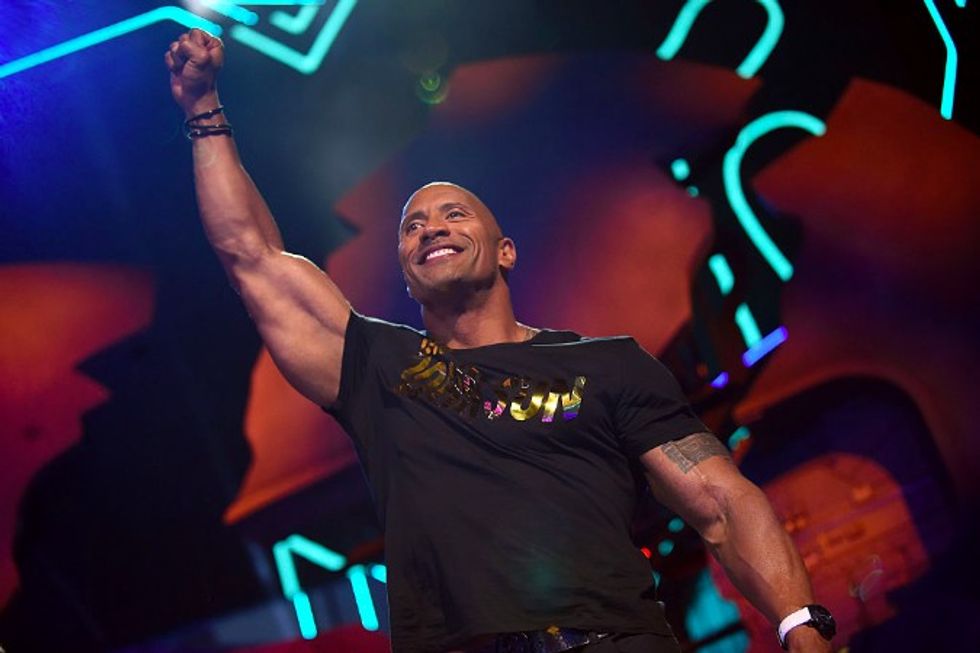 via: Getty Images
Can you smell what The Rock is cooking? It's inspiration. He's cooking inspiration.