Heartbreaking news has come in from Texas today...
A young boy has died in a freak golf cart accident.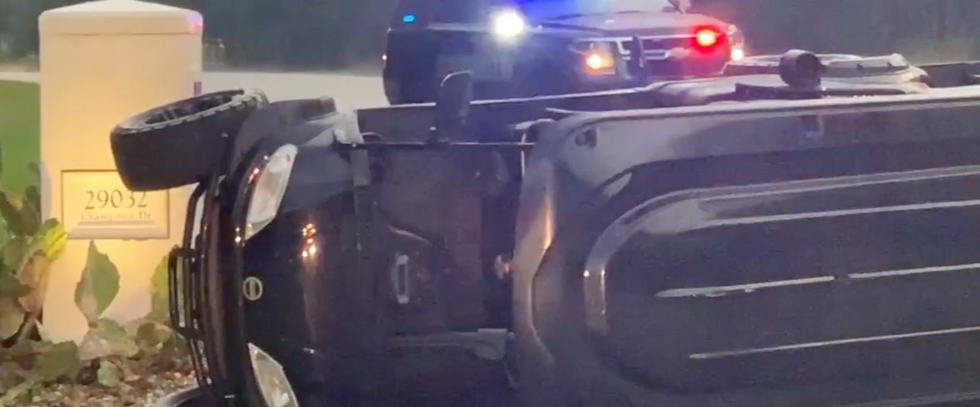 He was only eleven years old.
It is an utterly unthinkable scenario.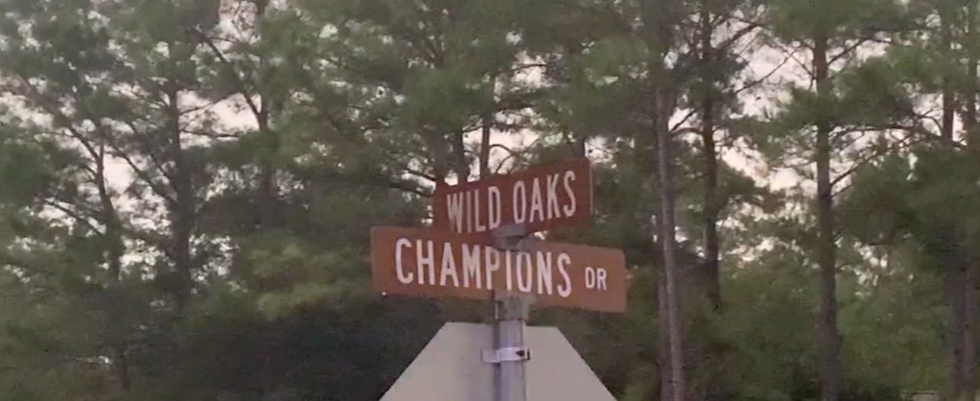 The incident occurred on Champions Drive in Magnolia on Sunday, just after 6 pm.
ABC13 reported that there were several juveniles riding the golf cart...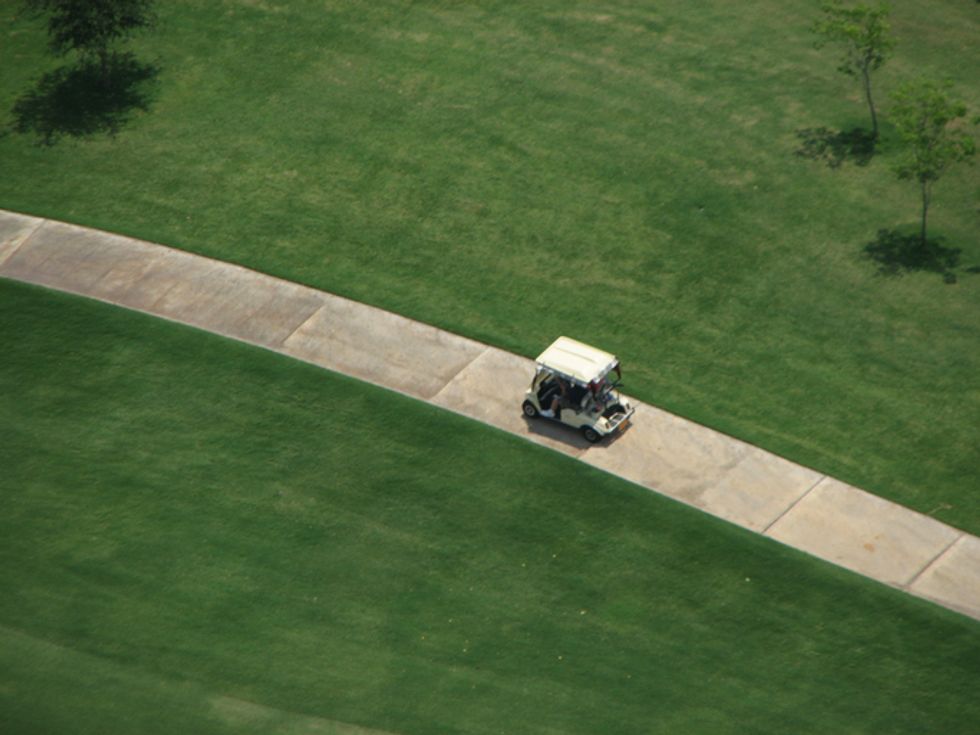 When, for reasons currently unbeknown, it suddenly crashed.
The cart is believed to have rolled over several times...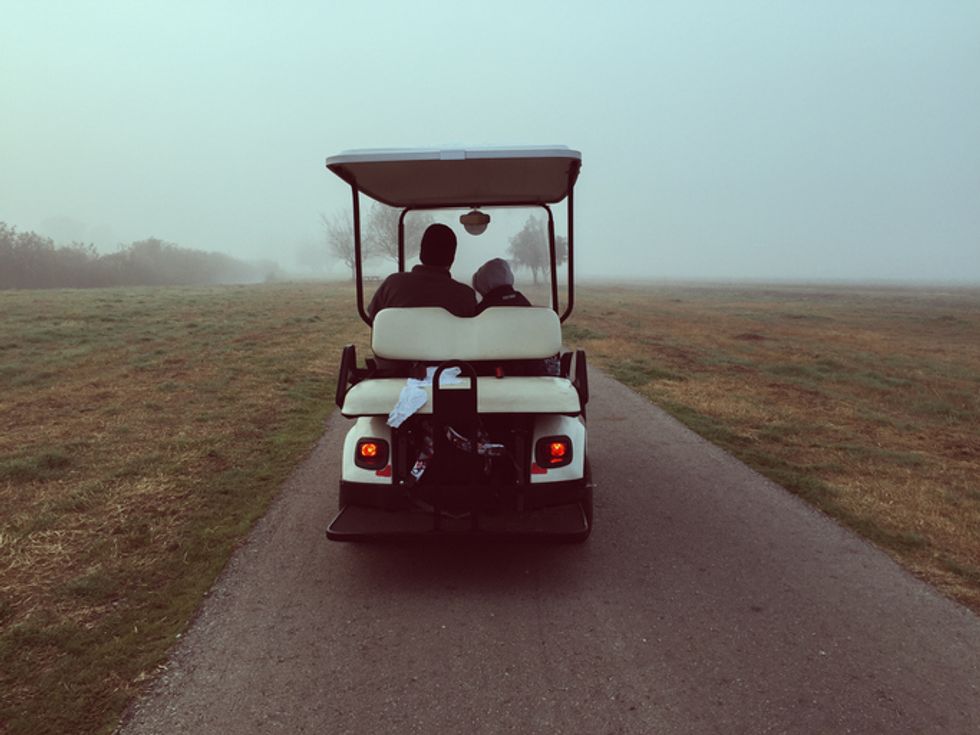 Before landing on its side in the middle of the road.
Pictures from the scene show the lone black cart overturned on its side...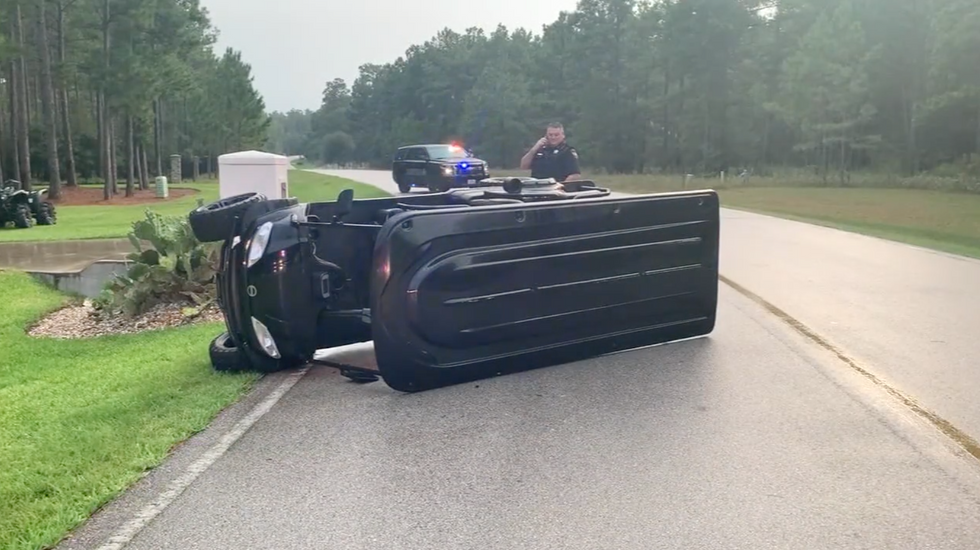 With no visible crash damage.
According to the Texas Department of Public Safety, Montgomery County dispatchers received a call about the crash from a passerby...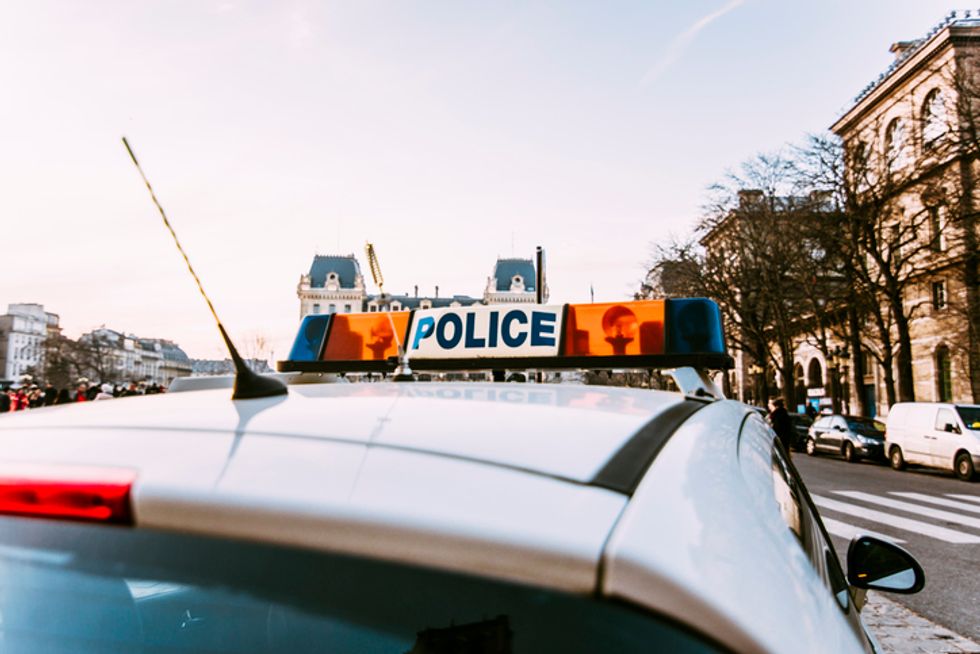 And the police were quick to attend the scene.
However, upon their arrival, there was little that could be done.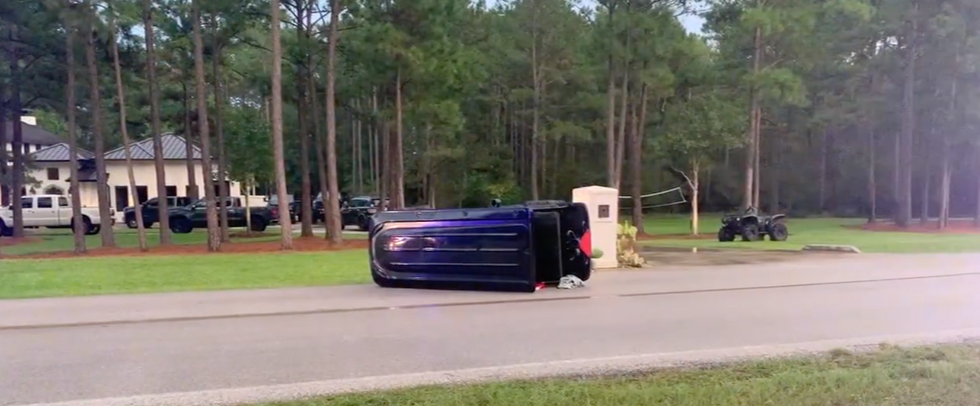 Investigators said they found the young boy with "massive head trauma."
The youngster was whisked to Tomball Hospital...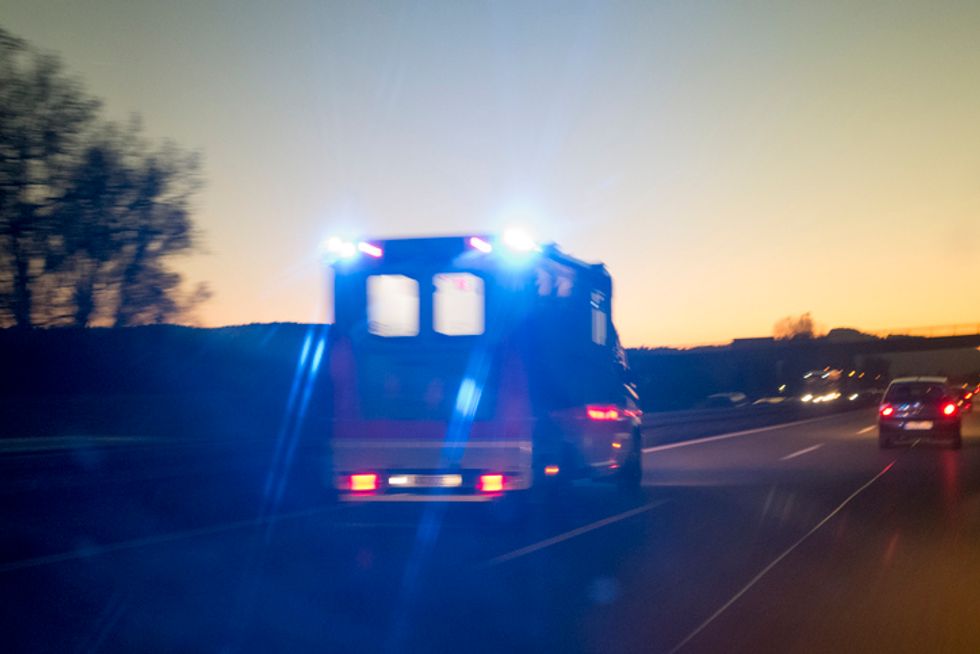 But he was pronounced as dead upon arrival.
It is an utterly harrowing incident...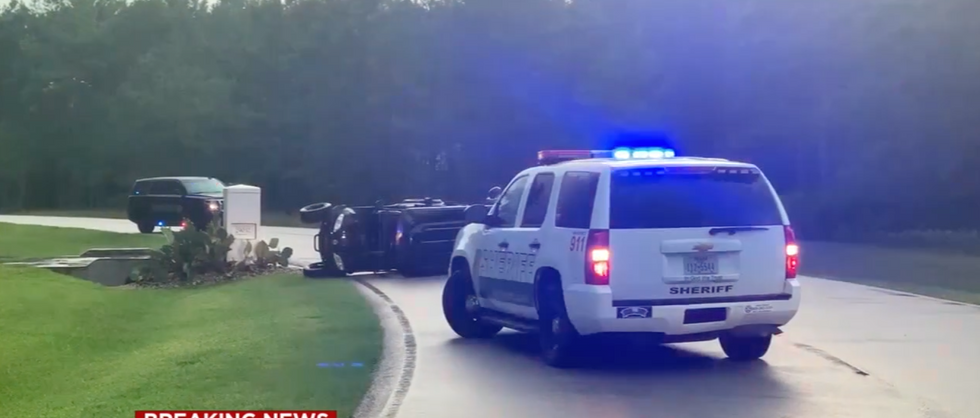 And we can't even
begin
to imagine what the family of the deceased are going through.
One other teenager who was aboard was also hospitalized with injuries...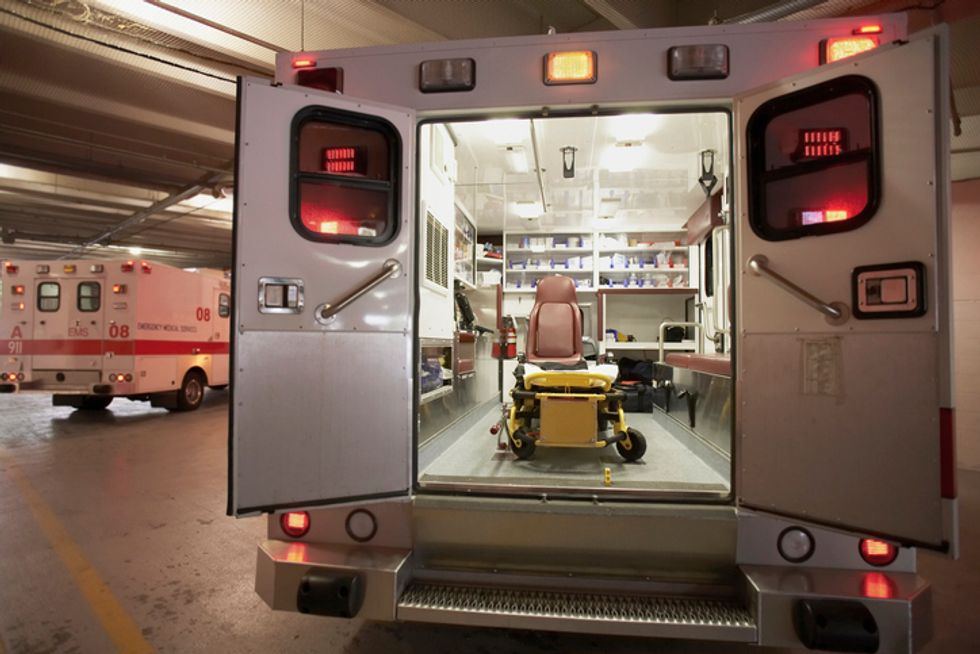 But is said to be in a stable condition.
Since the news broke, the tributes have been flooding in...
@TMZ @TooFab So terrible. My condolences to the family.

— TenaciousToya (@TenaciousToya)1599536521.0
As people come together to express their shock and hurt over the dreadful incident.
@MycahABC13 Devastating, heartbreaking, as a single dad to my 11 year old son. I feel for there lost, prayers

— Rudy (@Rudy)1599503069.0
@TMZ @TooFab Kind of looks like they were taking a sharp turn and rolled the cart. They are built pretty flimsly. P… https://t.co/qBYjjvNktq

— tess303 (@tess303)1599499554.0
@TMZ @TooFab We did stupid shit similar when I was a preteen and teen. Definitely lucky none of us died looking bac… https://t.co/xN9G5UG6pT

— Chris Scott (@Chris Scott)1599537456.0
@TMZ @TooFab Prayers to all those involved..🙏🏼🙏🏼

— Packergirl (@Packergirl)1599536517.0
@TMZ @TooFab Awww, that is so sad. RIP, young man😢💔

— Tabitha Shannon Pullum (@Tabitha Shannon Pullum)1599545264.0
What an absolute tragedy for this child's family, friends and community. https://t.co/RRtplpx2rR

— Mycah Hatfield (@Mycah Hatfield)1599491309.0
And, sadly, many pointed out how this isn't an uncommon issue.

Social media users noted how they have seen youths driving around on these seemingly innocent golf carts in their
own
neighborhoods. Something needs to change.
The cause of the accident remains under investigation.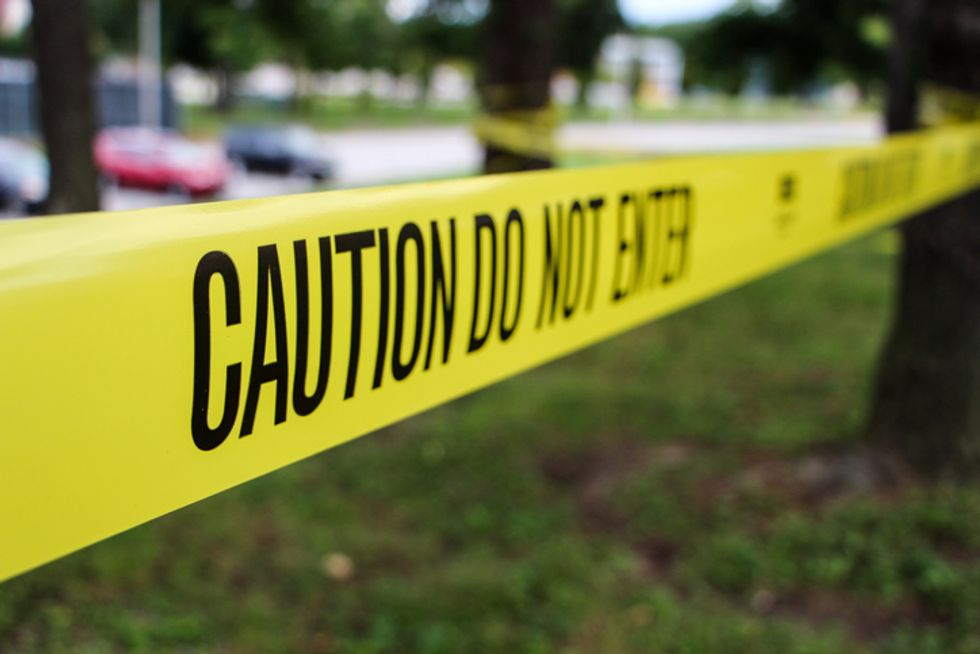 Meanwhile, the identity of the deceased is yet to be revealed to the public.