It's shocking to think that it's been exactly ten years since Heath Ledger passed away. The versatile Oscar-winning Australian actor/director brought to life the iconic role of Batman's The Joker, made us weep in 10 Things I Hate About You, and sent our hearts a-flutter in A Knight's Tale. He was supremely talented - it's kind of bizarre to think of Hollywood without him.
We're taking this time to reflect back on all the moments that Ledger stole our hearts. And let's be real: there's too many to put on a list, but we'll try our best.
When he wore this leather jacket.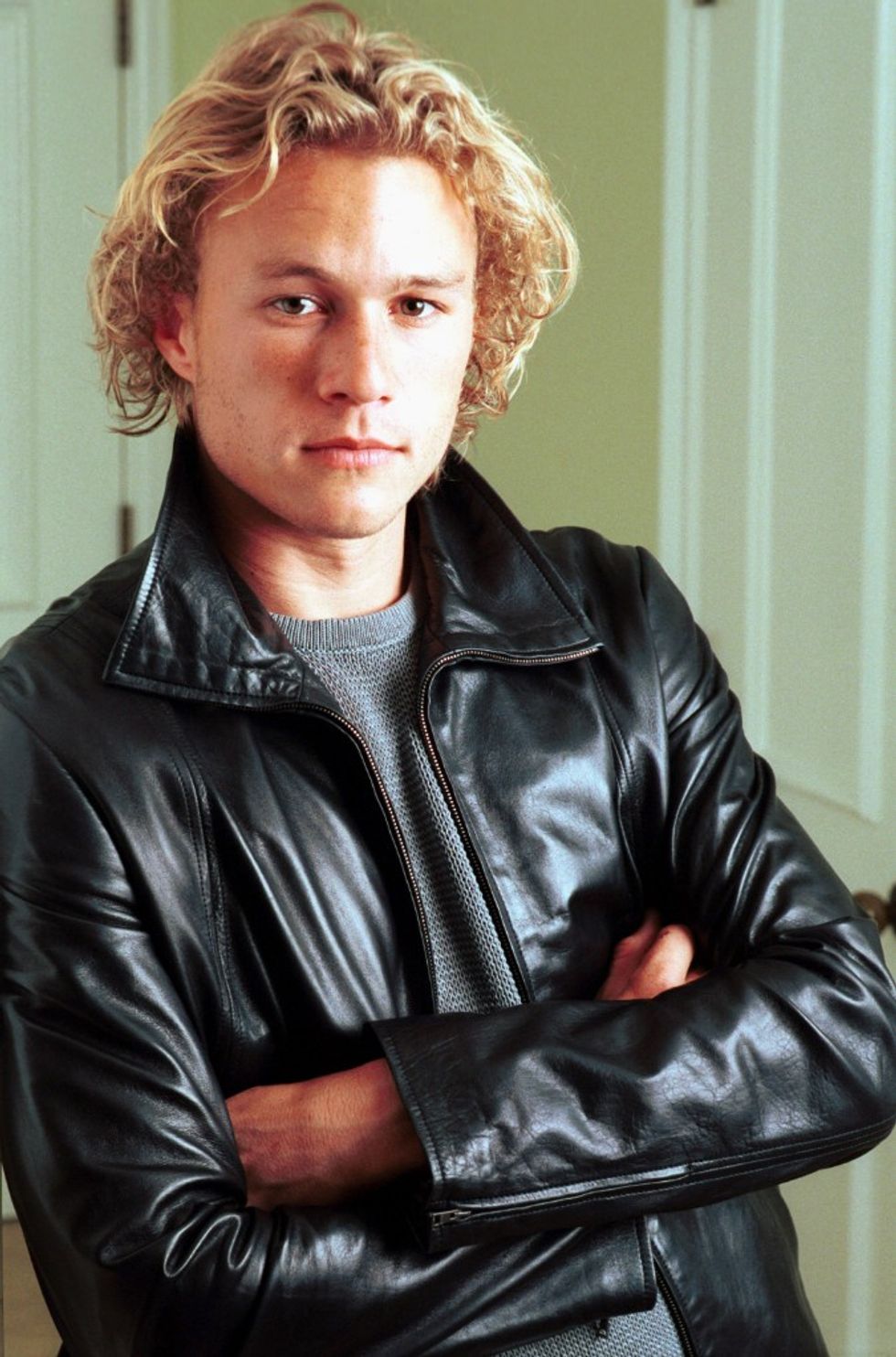 via: Getty
And looked so sweet and serene doing so. Little baby Heath, looking like a curly-haired cherub.
When he half-smiled for the camera.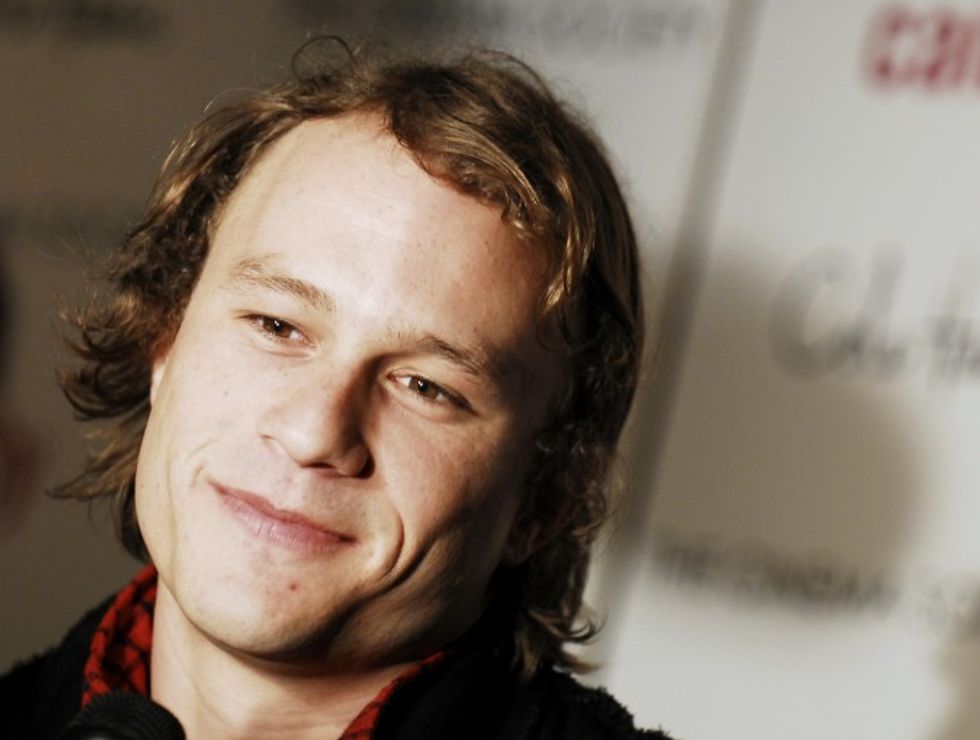 via: Getty
There's no denying this man was as beautiful as he was talented. Which is why he continually stole our hearts role after role.
When he teared up emotionally.
Ledger could move you with every part he played. Whether he's a knight or a cowboy, you felt for him.
When he smelled a giant sunflower.
Sunflowers and Heath Ledger? Sure, yes, were in. What we wouldn't give to be the person lying down in this scene!
When he smiled like this.
We can barely handle this precious content. His little grin is everything. It's like walking into a literal ray of sunshine. (Is that too much?) Keep reading for more wonderful Heath Ledger moments...
When he walked the red carpet with then-partner Michelle Williams.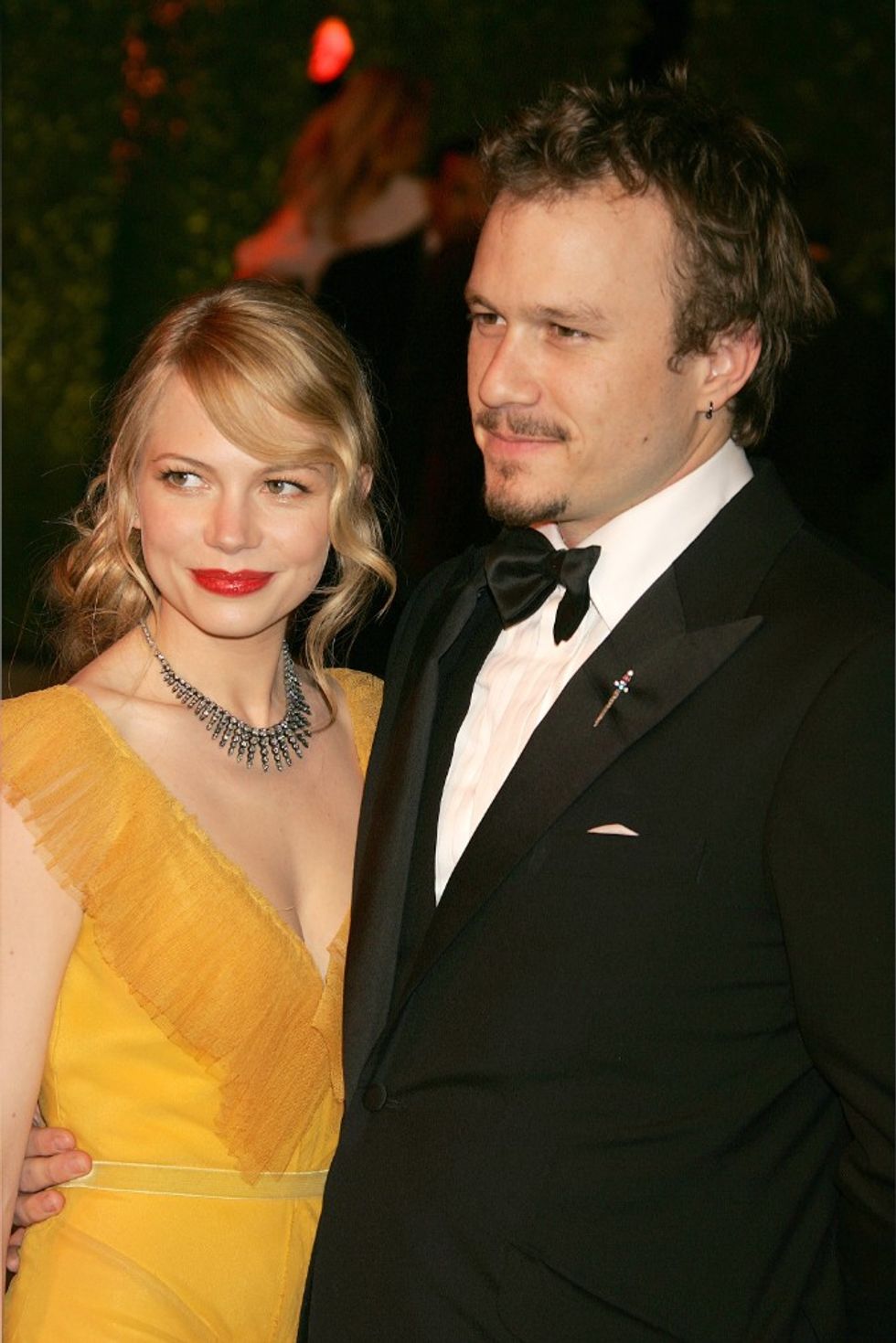 via: Getty
Williams gave birth to their daughter, Matilda, in 2005. Williams and Ledger met on the set of their film, 
Brokeback Mountain, 
in 2004.
When he played the role of Patrick Verona in the '90s classic, 10 Things I Hate About You.
If you grew up in the '90s, you undoubtedly fell madly in love with bad boy Patrick Verona who woos Julie Stiles' Kat Stratford. Let's take a journey back through this perfect role, shall we? Here's a few best moments from the film.
When he was a total badass.
It's a classic fantasy: the bad boy falls in love with the bookish feminist who loves angry girl rock and drives a dope car. IT'S EVERY FANFICTION COME TO LIFE.
When he sang to Kat and made all of us weep.
Boyfriend standards were never the same after this movie. If a guy doesn't take over the school's football stadium while you're practicing soccer to sing to you, does he even like you?!
When he laughed like this in A Knight's Tale.
How can one person look so wonderful laughing? Plus, he's totally rocking hair goals. There's still more favorite moments...
When he was adorably confused.
He could play precious, sweet, badass, and terrifying. Ledger was the epitome of a chameleon, sifting into new roles and disappearing.
When he winked. Repeat: when he winked.
If you haven't seen A Knight's Tale, you must drop whatever you're doing and watch it ASAP. You will thank me after you've watched it. Trust me.
When he did anything in Brokeback Mountain.
If you want to feel really depressed but also watch some of the most beautiful acting, watch Brokeback Mountain. Ledger was nominated for his role as the mumbling cowboy who falls in love with Jake Gyllenhaal's character.
When he played The Joker.
Even though The Joker is the villain, you still can't help but want to watch him more than anyone in The Dark Knight. Ledger won an Oscar for his performance in the Batman film.
And finally, when he made this fan's life and kissed her.
This clip is so wonderful. We can't believe it's been 10 years since Ledger passed, but we'll be eternally grateful for the body of work he left behind.