Novelty t-shirts are nothing new, but with on-demand printing and social media both readily available, moms, dads, husbands, wives, and kids are now rocking hilarious shirts together.
Along, they might not mean much, but when they're worn with a partner, like in these photos from Bored Panda, these shirts show some pretty clever (and cute!) planning!
A slice off the ole' pizza.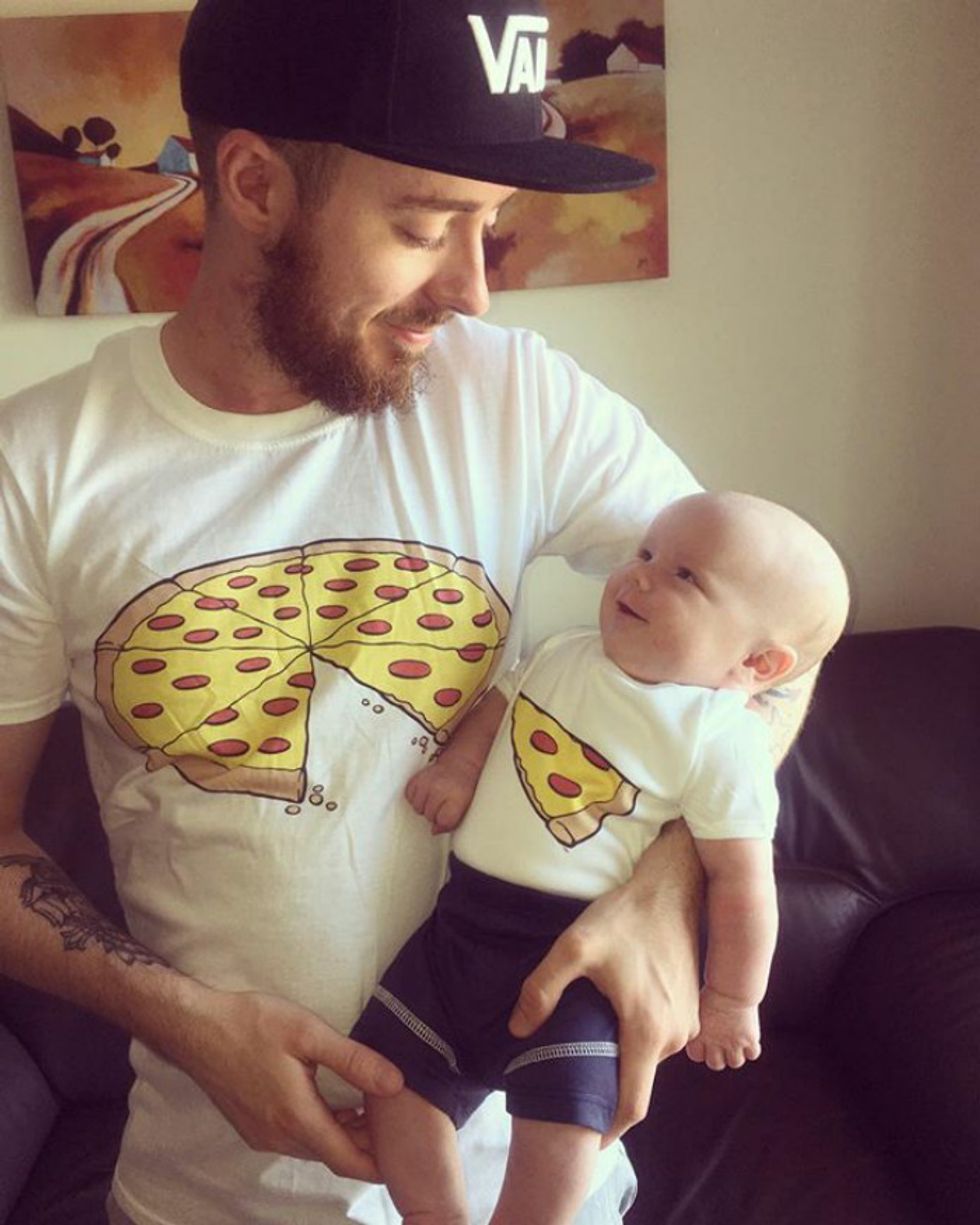 via: Instagram
I guess you have options depending on whether you want a whole pie or just a slice. Guess that depends on how hungry you are!
Can you top the original?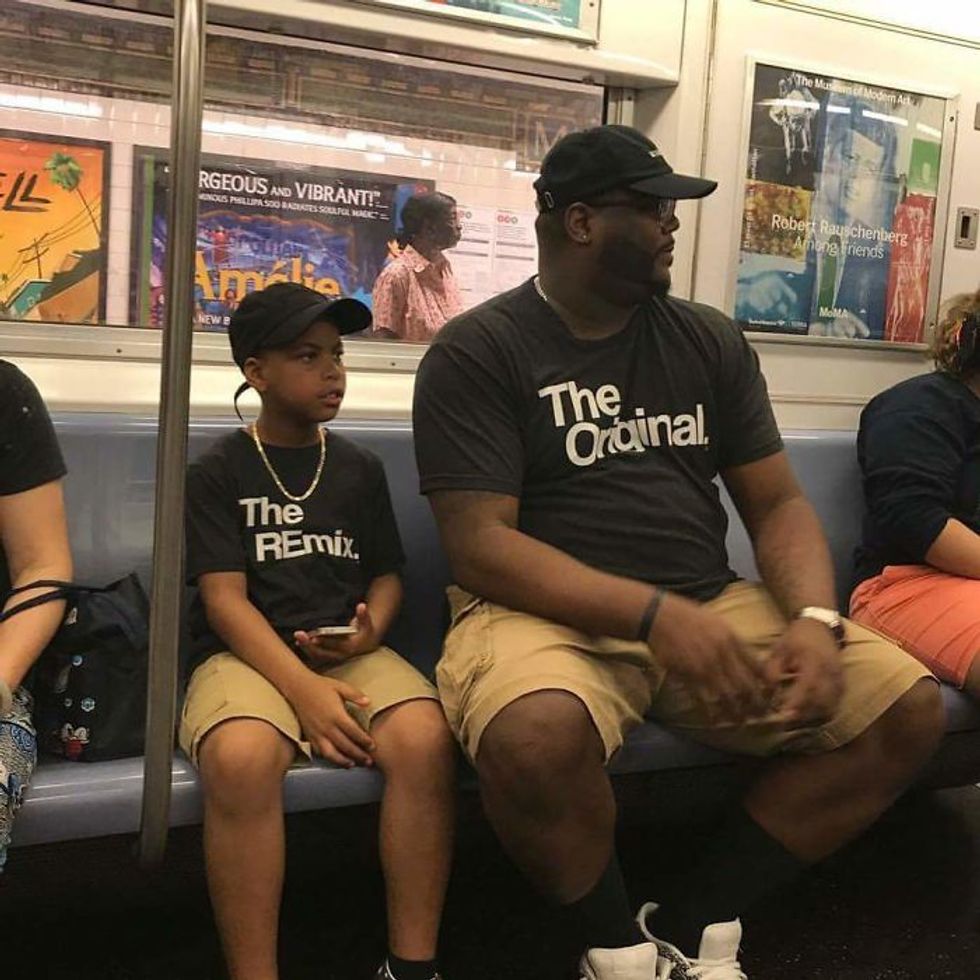 via: Reddit
Maybe, maybe not, but the remix is new, which is an asset all on its own. Maybe we'll get a Club Mix or a Radio Edit in the near future?
This is adorable, but that's not all.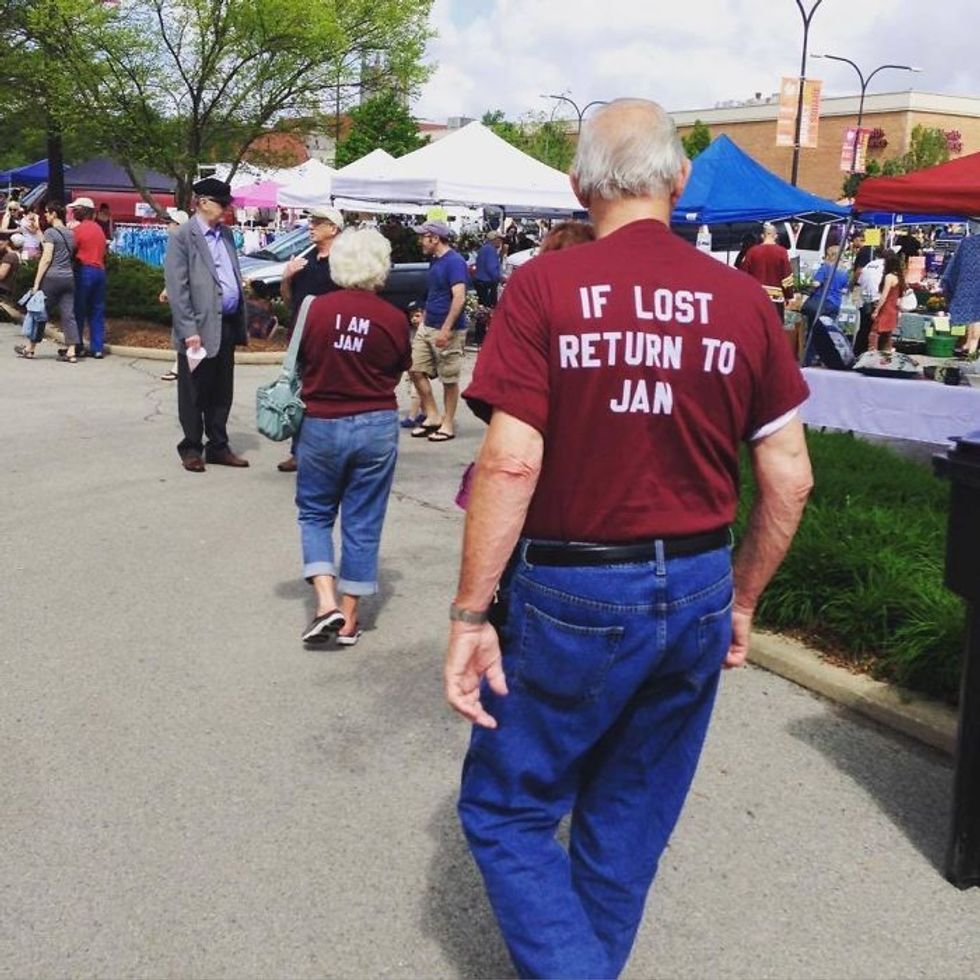 via: Reddit
It's also probably a practical solution. No one will have trouble pointing this guy in the right direction should he stray too far from "Jan."
Ok. This is the MOST adorable.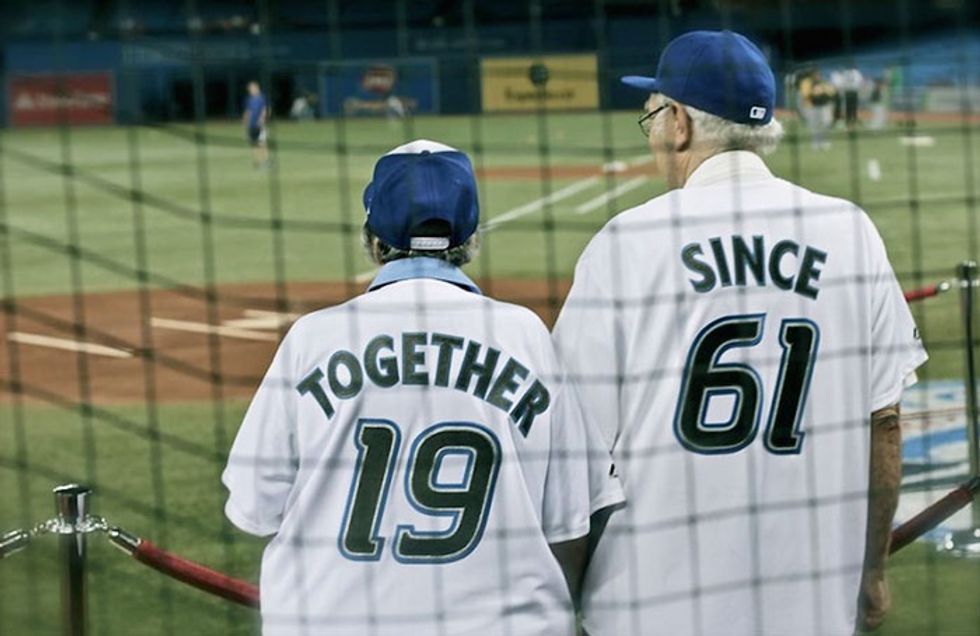 I'm sure this couple gets both congratulations and a parade of fans everywhere they go. And why shouldn't they? 56 years is no joke!
I guess it's a good thing they hang out together!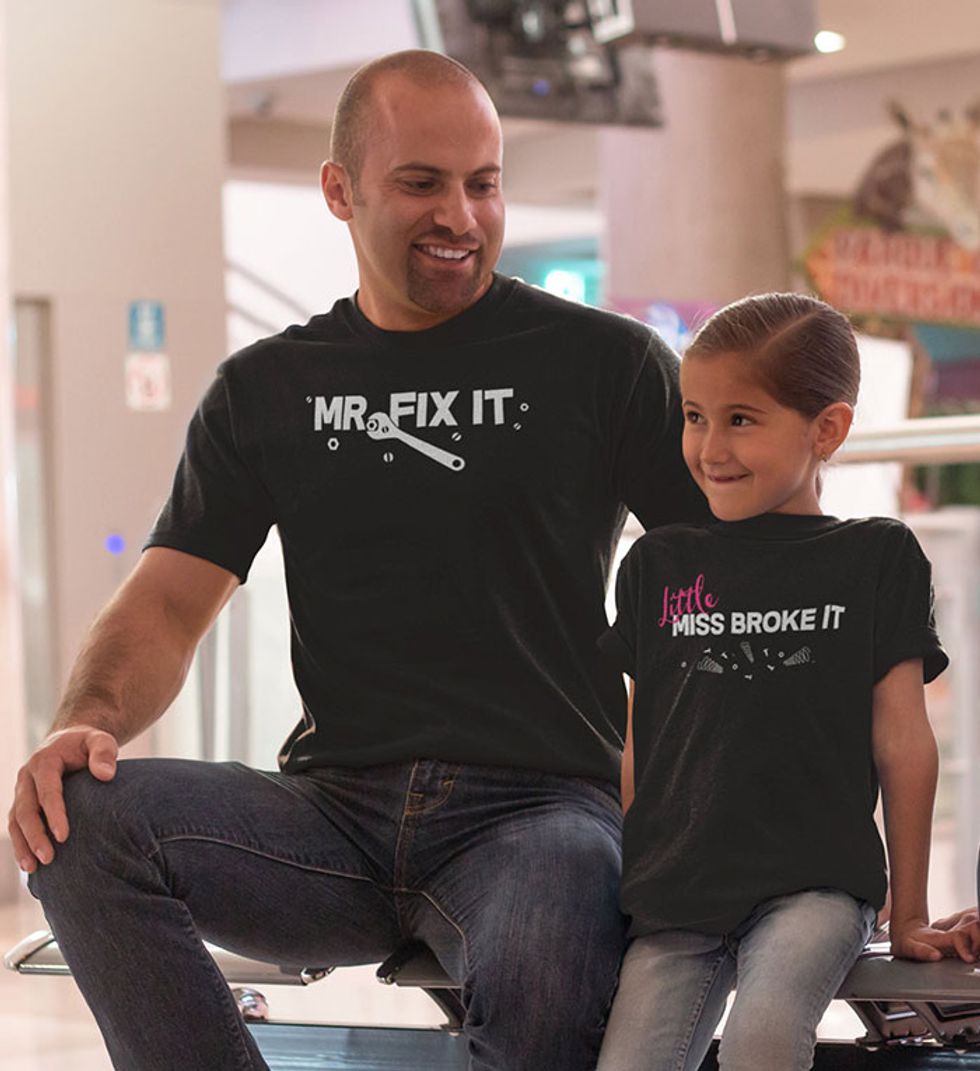 Hopefully, she'll take a cue from Dad and find a way to one day fix the things she breaks, leaving him with a little more time on his hands!
It's a whole musical career.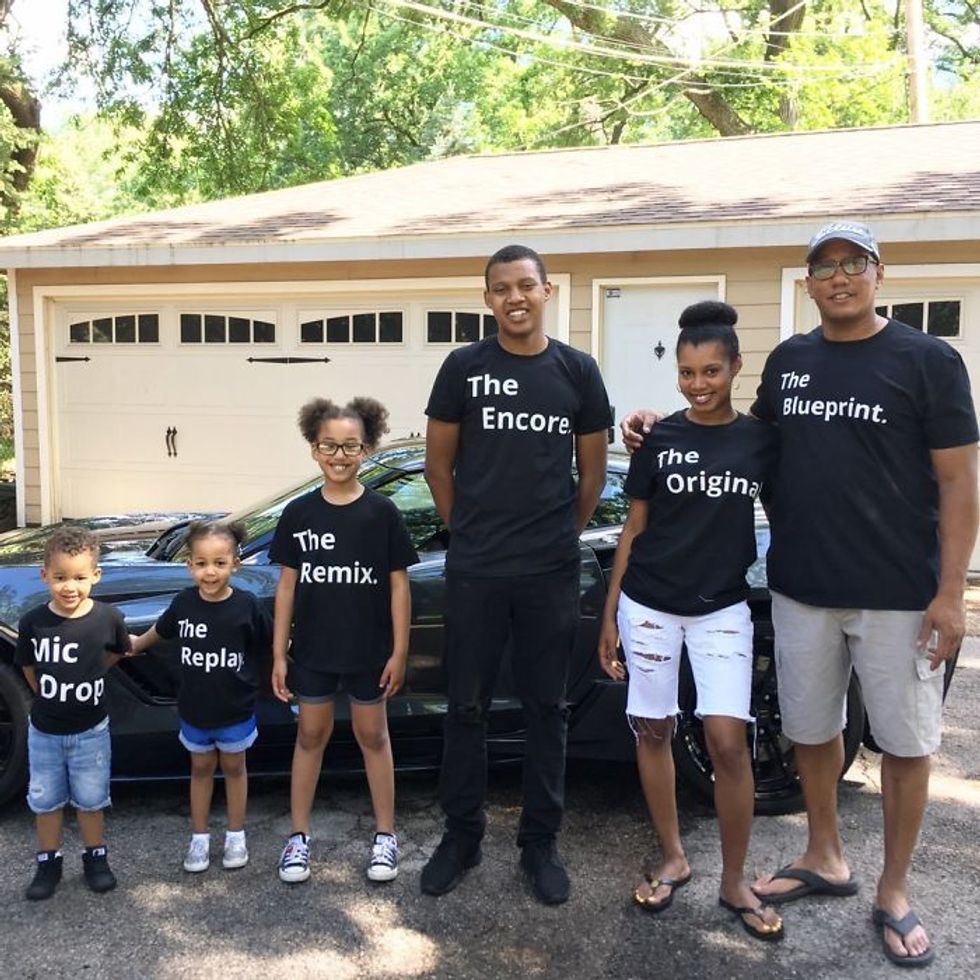 via: Reddit
We've got a Jay-Z reference and a lot of performance techniques in this one. Looks like the encore might be outshining the blueprint!
It's important to know your keyboard shortcuts.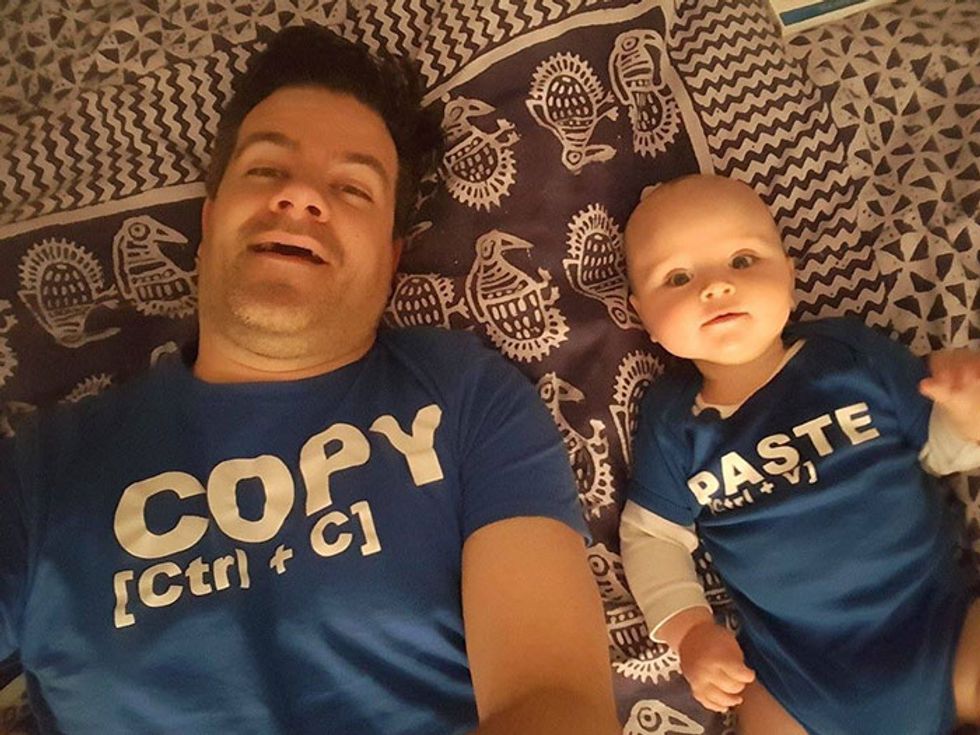 If he falls in love with this one (and how could he not?), maybe he'll want to look up the "redo" command to raise another one!
Who's the sunshine?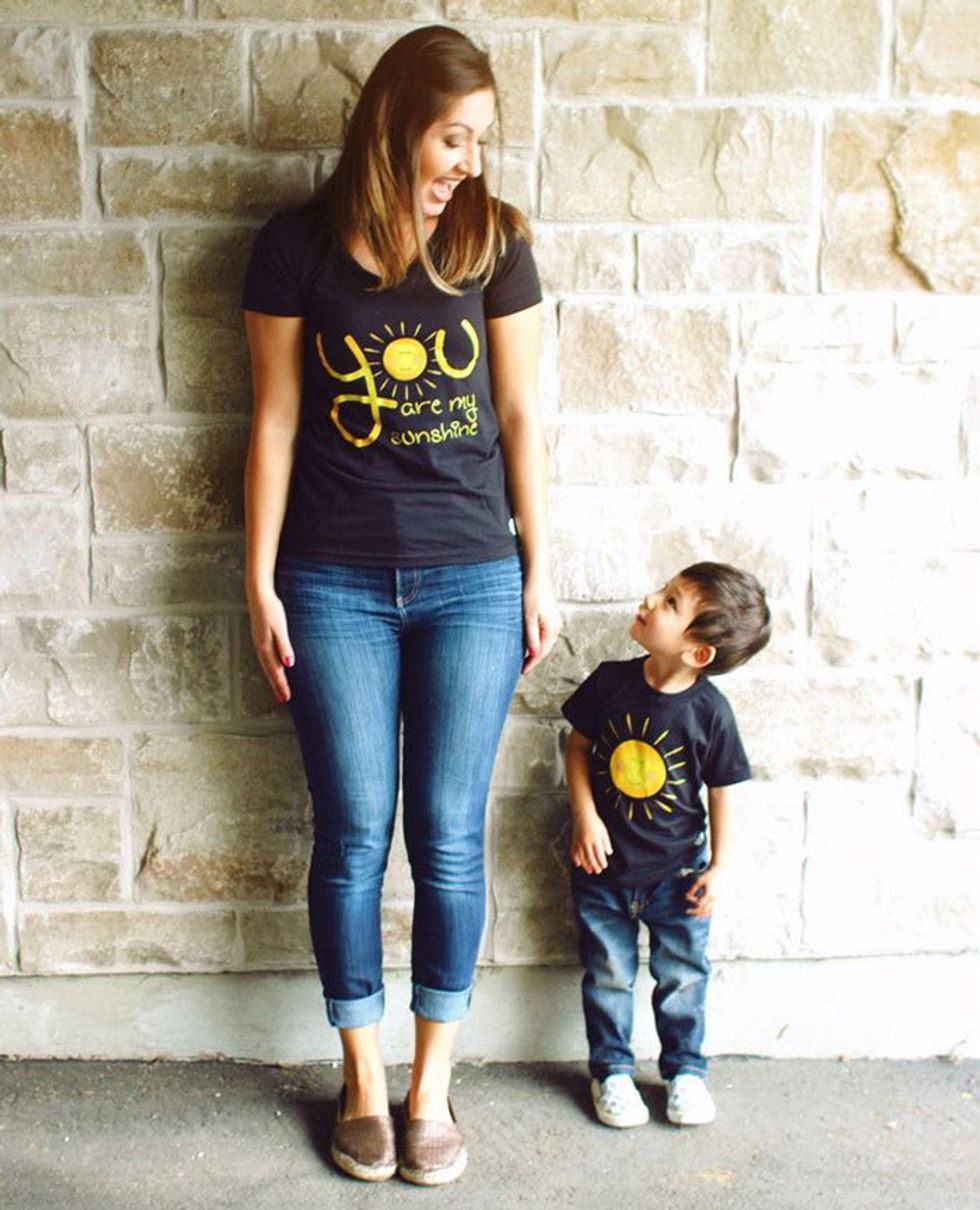 Ahh. That little cutie is. From the look on his face, he's all too aware that he's the sunshine. What a charmer!
A Sandlot reference for you pop culture fans.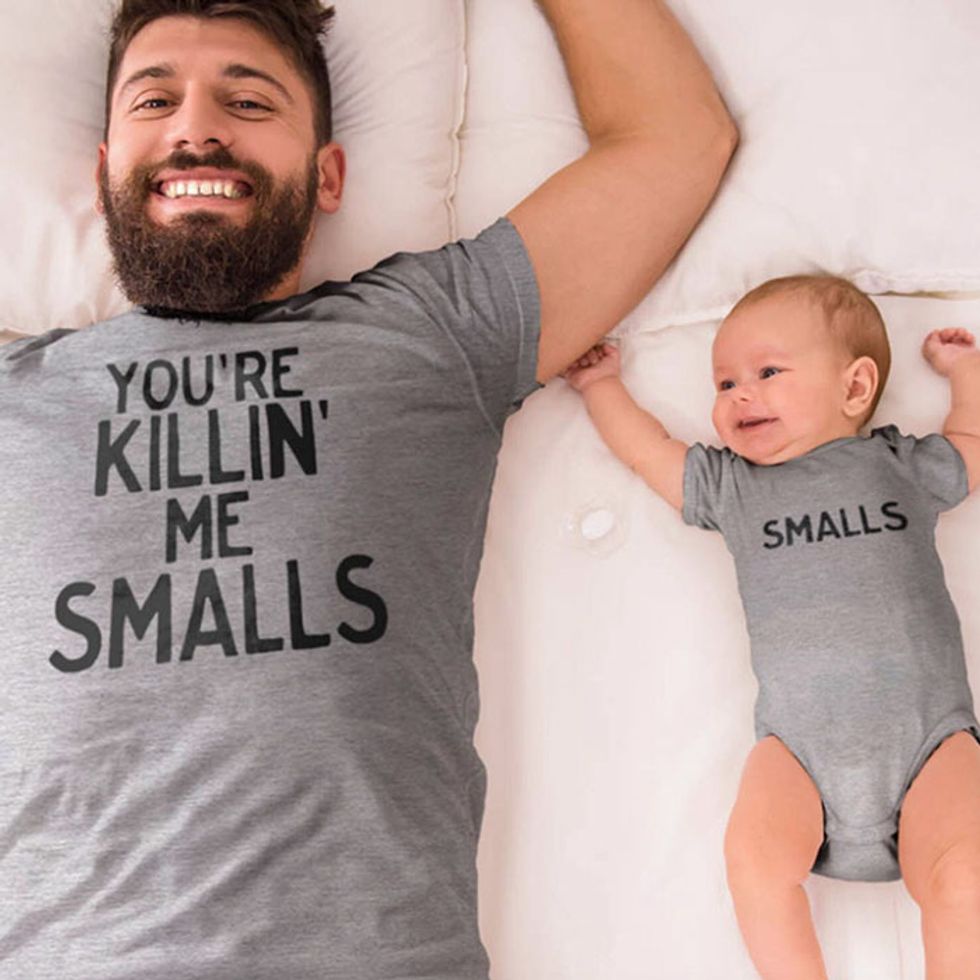 Something tells me that Smalls won't be too small forever. Enjoy it while it lasts, Dad!
This should settle the paternity issue if you have any questions.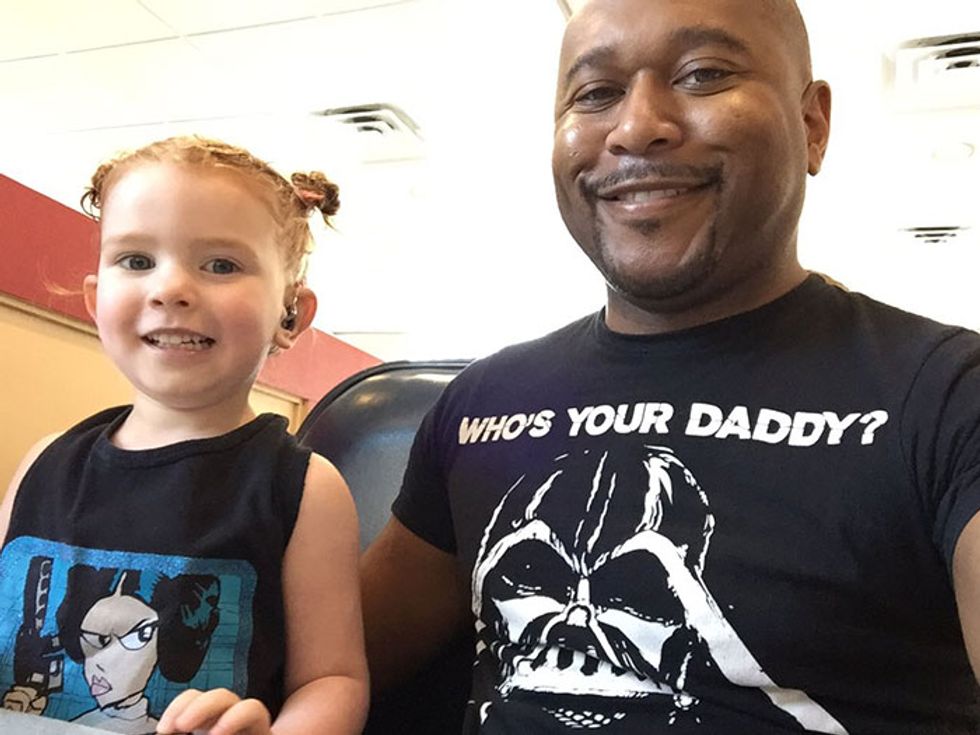 If not, then proceed as normal. No need to be alarmed. Just a Darth Vader clone running around with Princess Leia.
Lots of "super" stuff going on.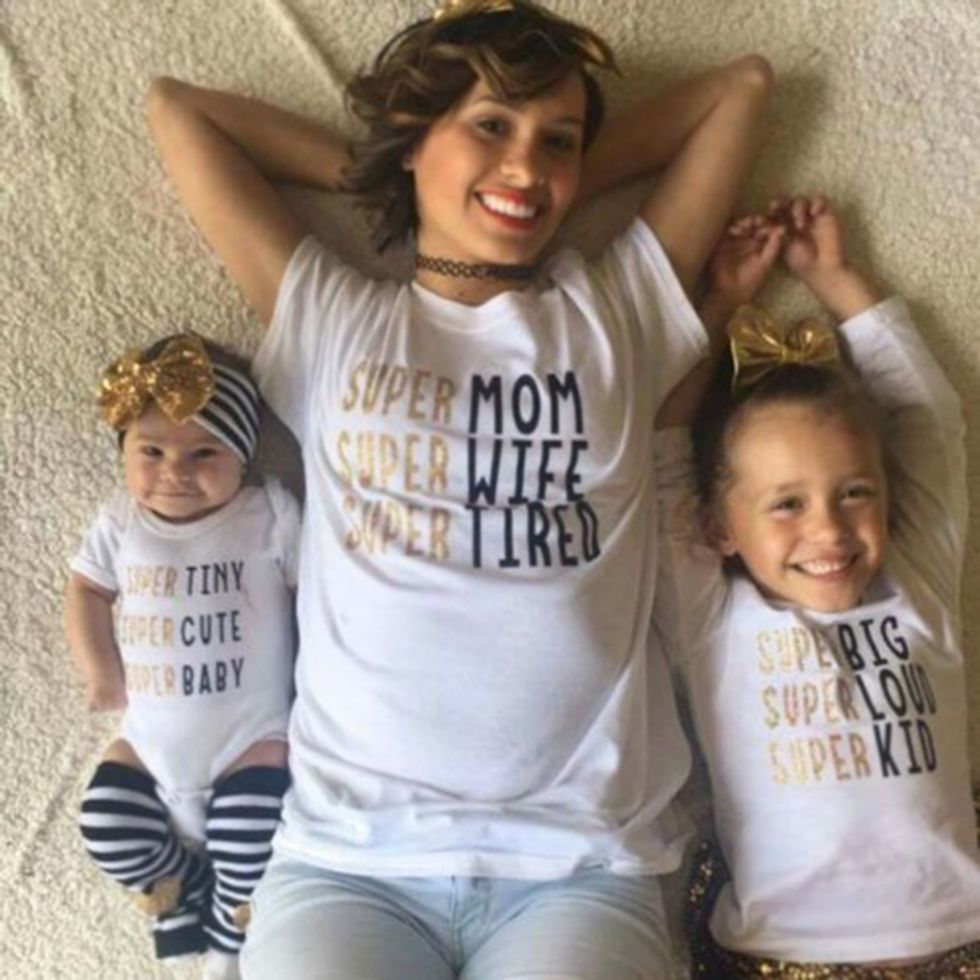 Looks like the older one's the real troublemaker of the bunch. But considering Mom made the shirts, she might be a little biased...
An oldie but a goodie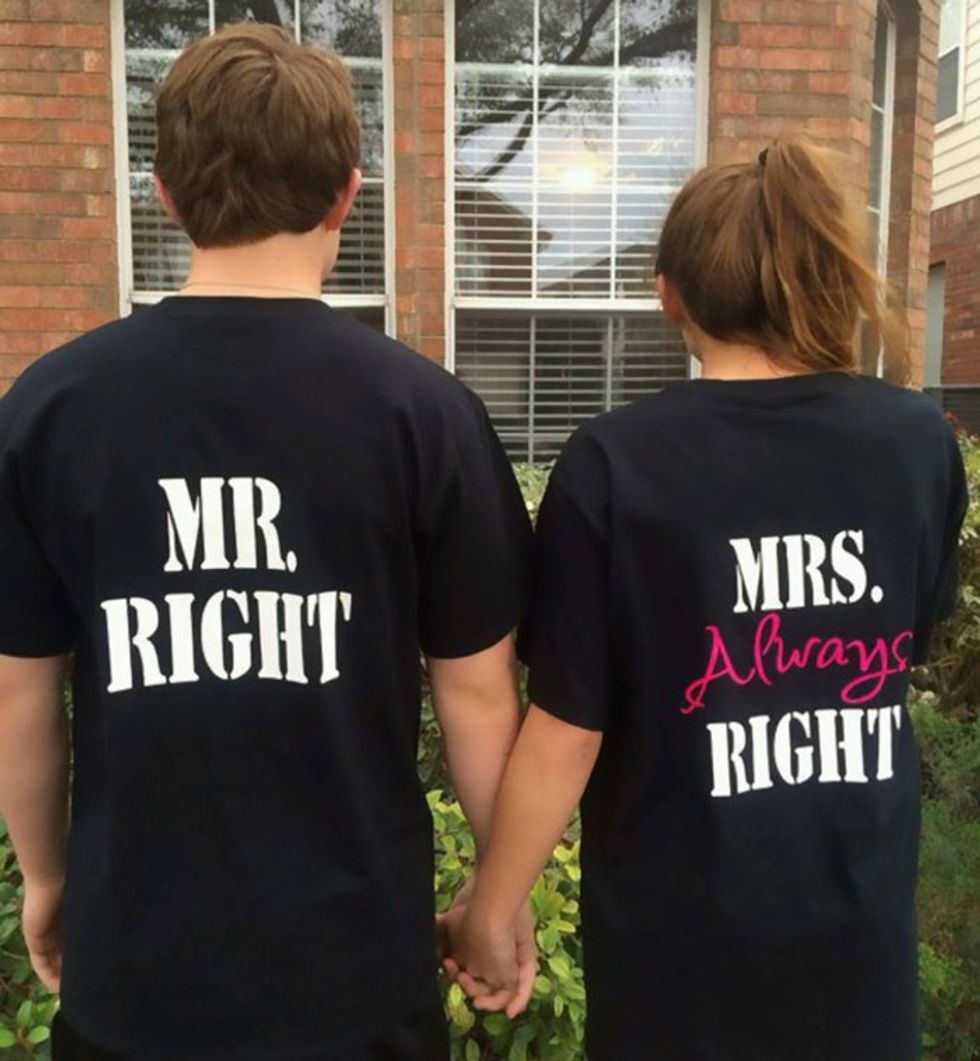 via: Etsy
I think he probably doesn't need to be reminded, but it never hurts to have it written down somewhere.
Get it?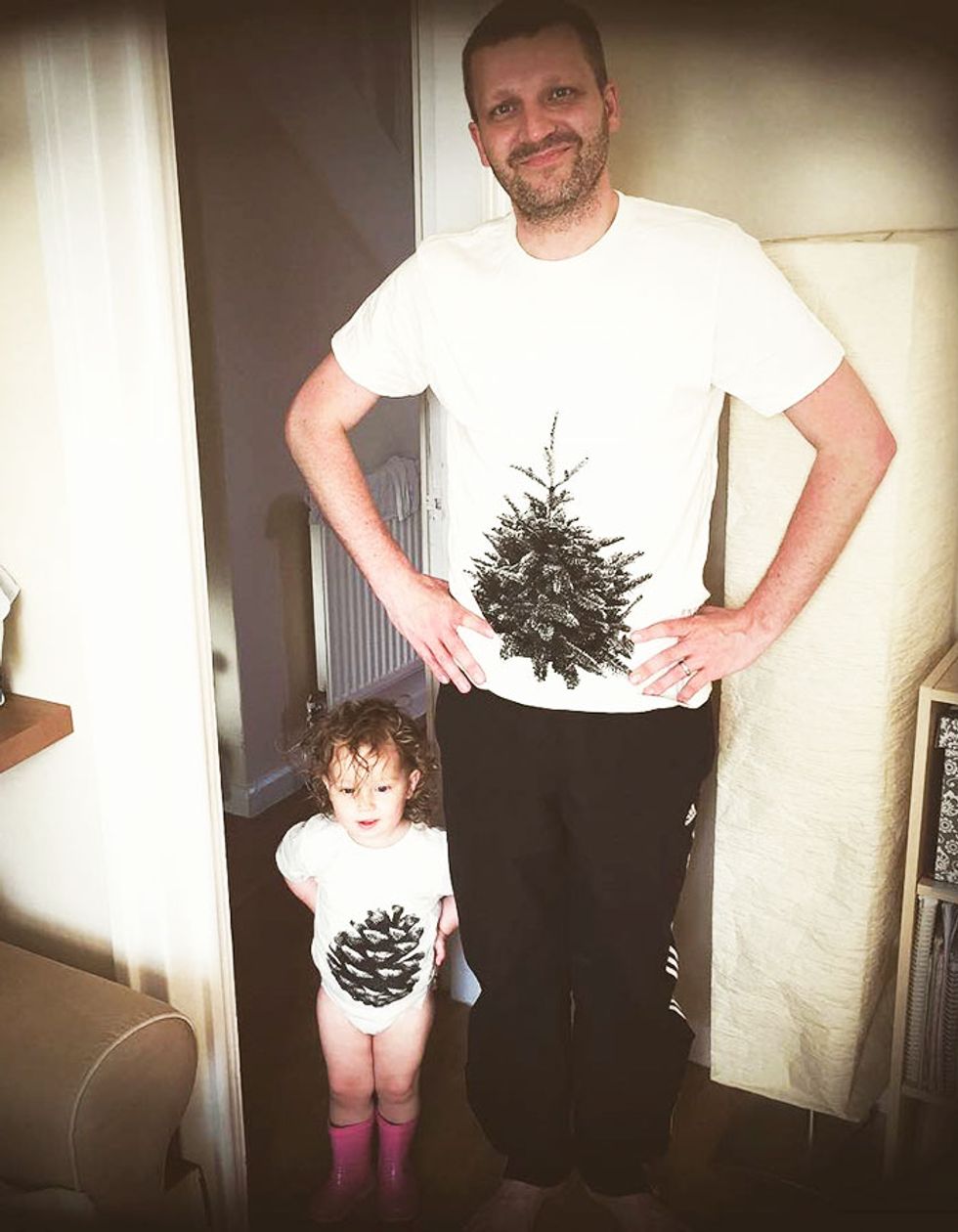 via: Instagram
The drawings aren't the clearest, but hopefully, you'd get the joke on the street without having to stare TOO hard at either one of them.
They went with a beverage motif.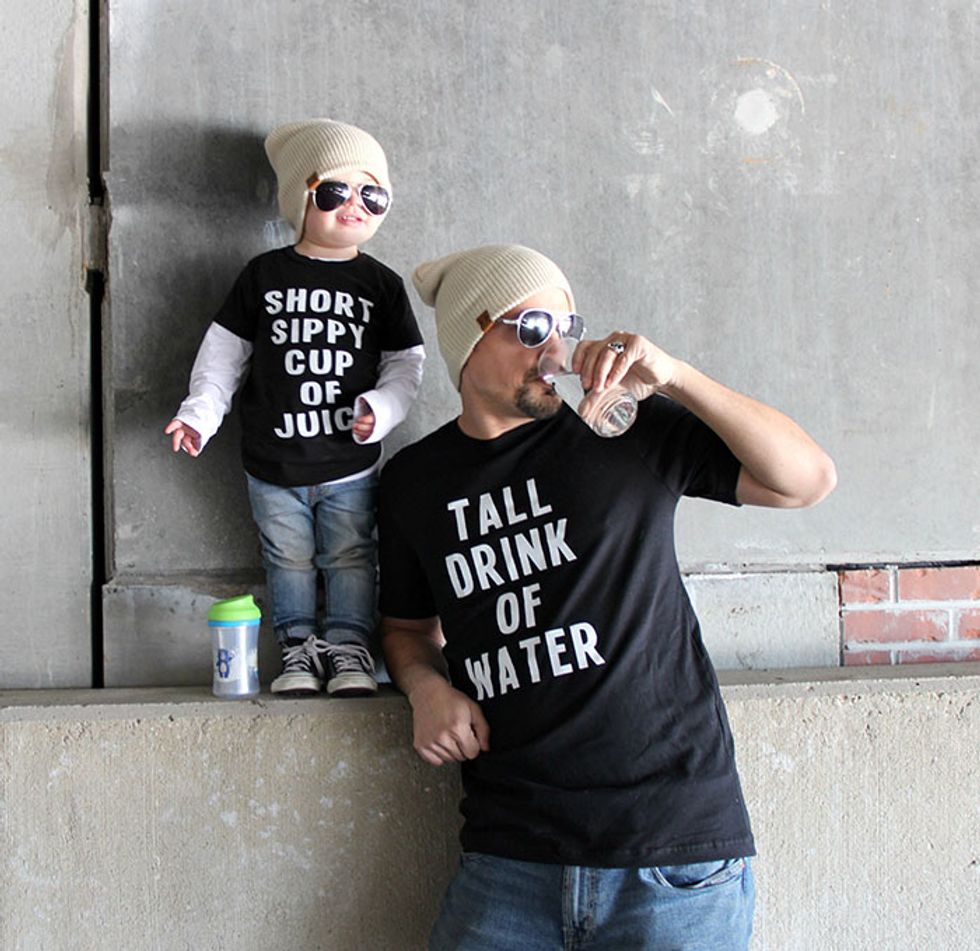 via: Etsy
I'm not sure this would work as well if that kid wasn't just as insanely cute as he is in this pic. He better be nicknamed "Sippy Cup."
I don't think anyone needs help with this reference.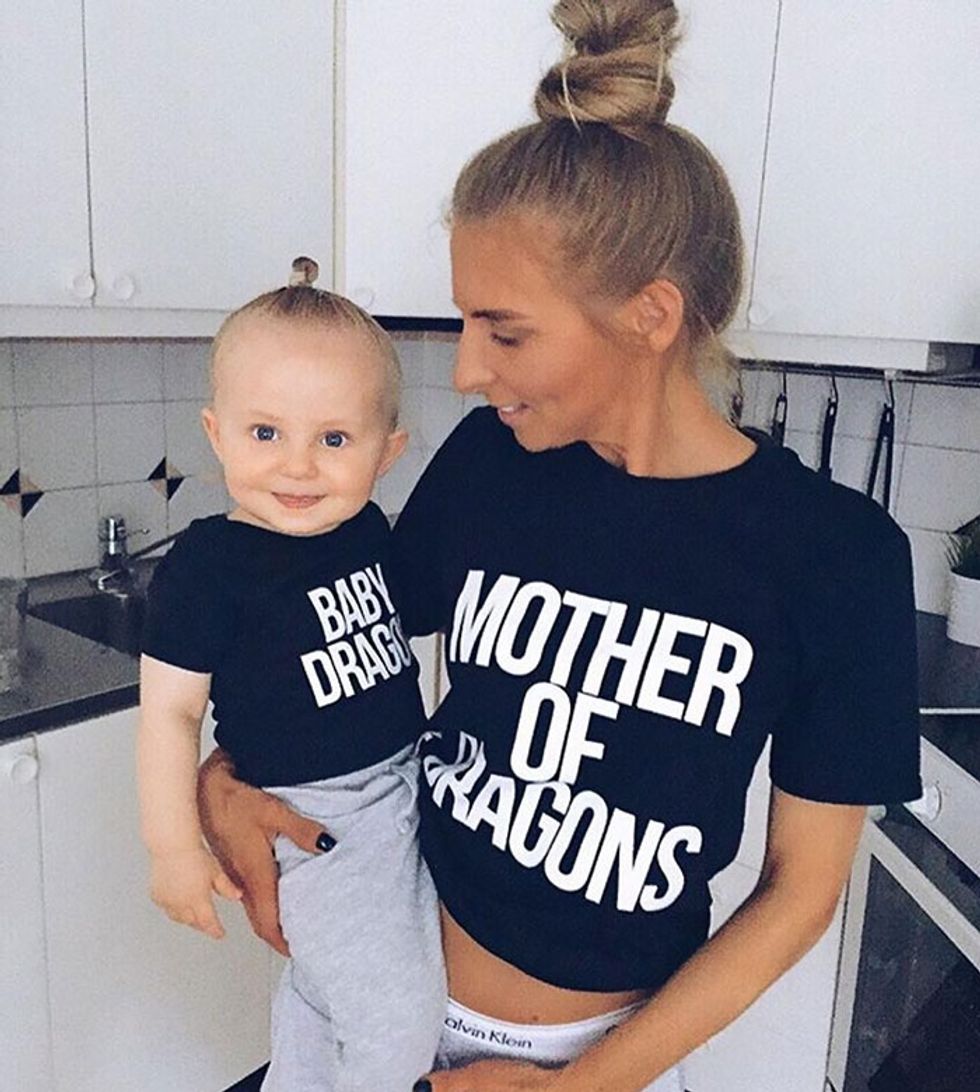 The one things we learned about dragons from HBO...they grow up very quickly. Here's to hoping the little one doesn't cause too much trouble.
Ready Player 1?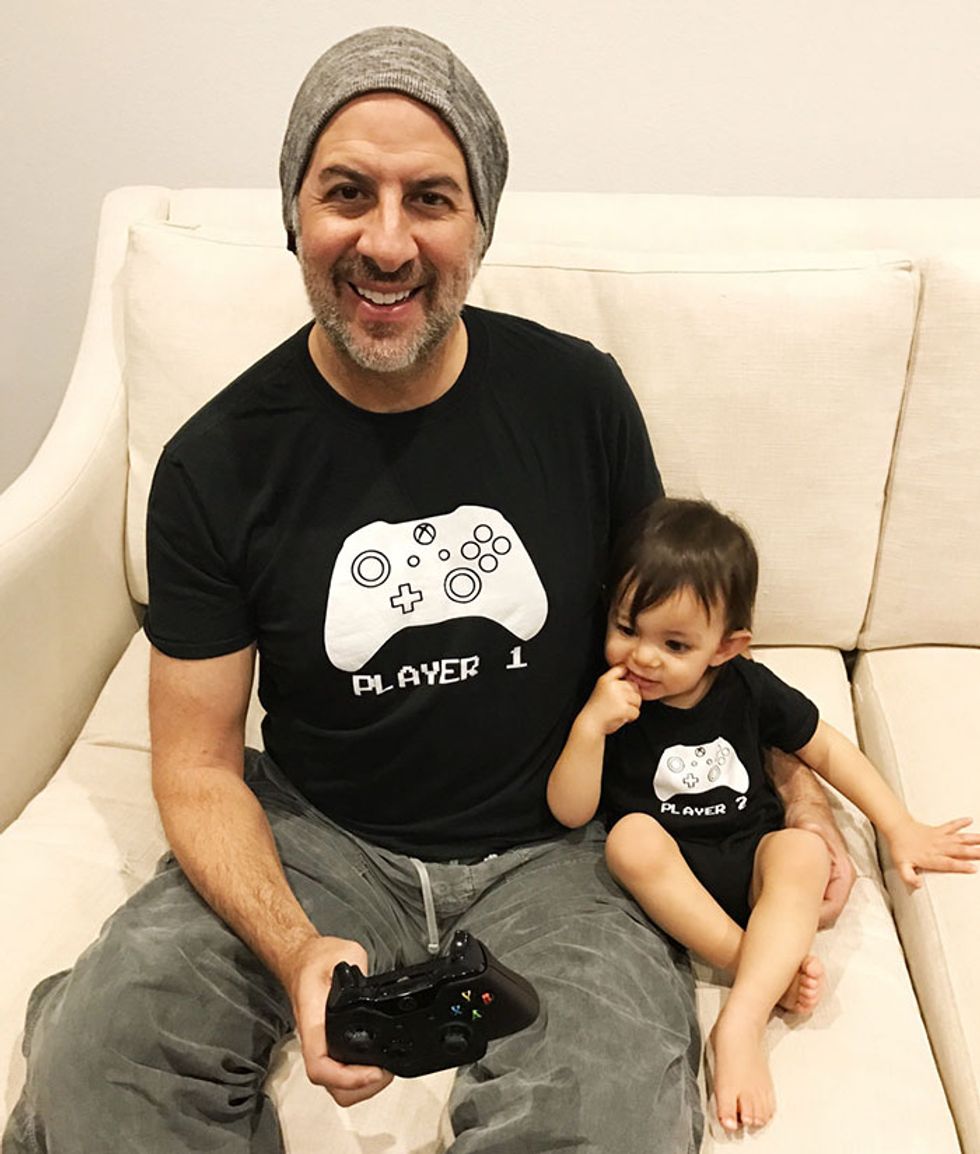 via: Etsy
He looks ready. Player 2 might need a few minutes to get focused though!. It's cool. She'll learn soon enough.