Who says your pup's "cone of shame" has to be shameful? These pet owners saw the predicament their dogs were in and knew precisely what they had to do — Accessorize!
Recreate Pixar's logo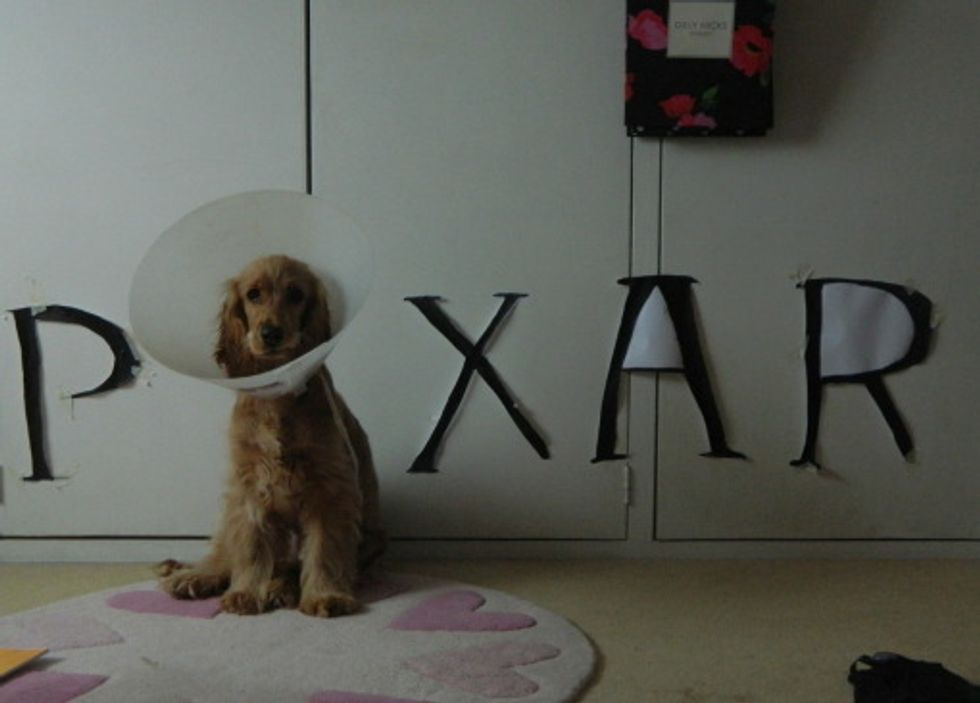 Mix a dogtini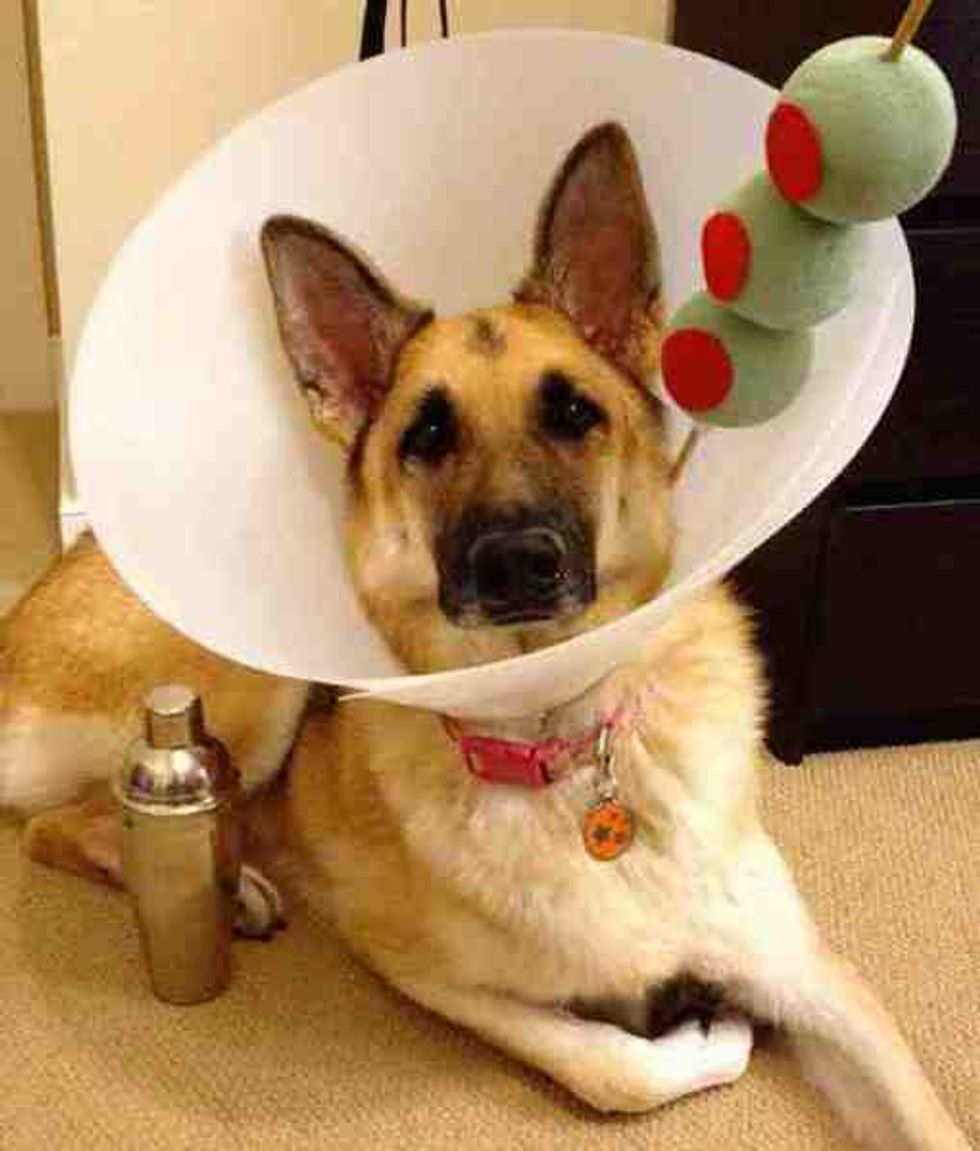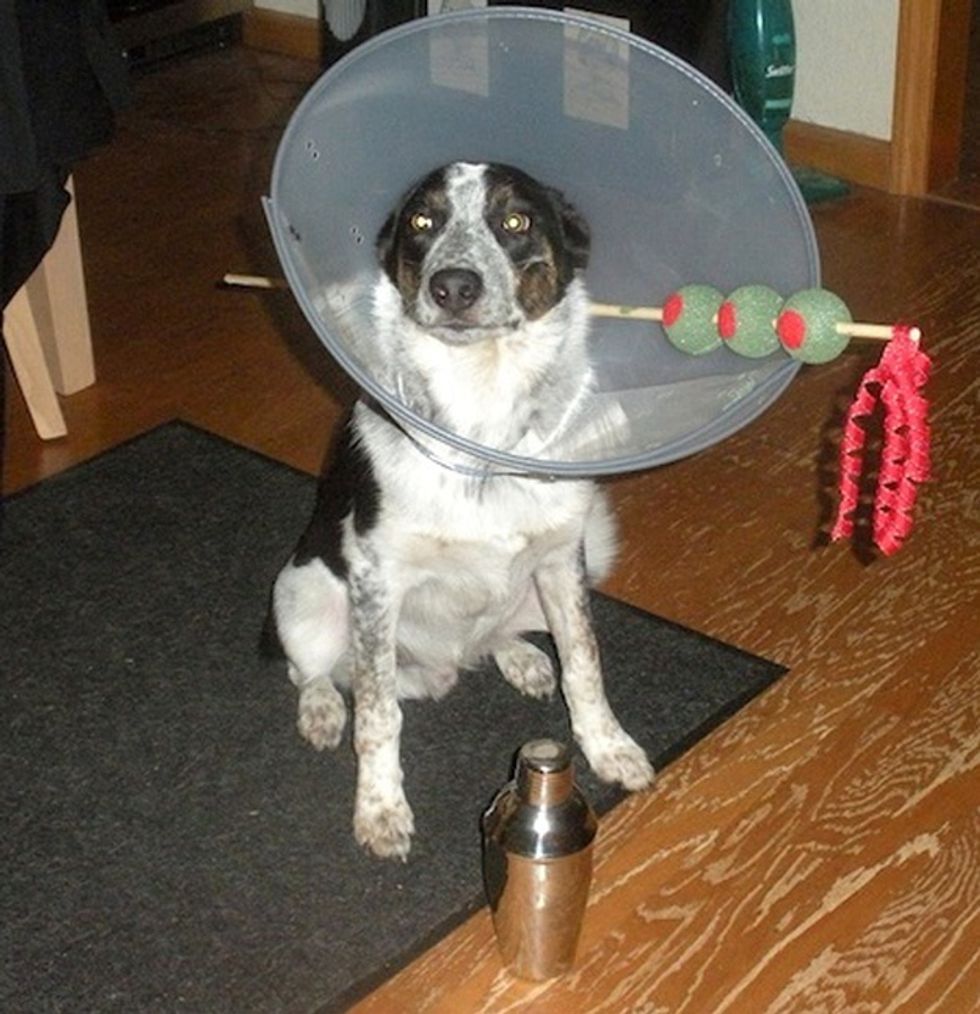 Create a Death Star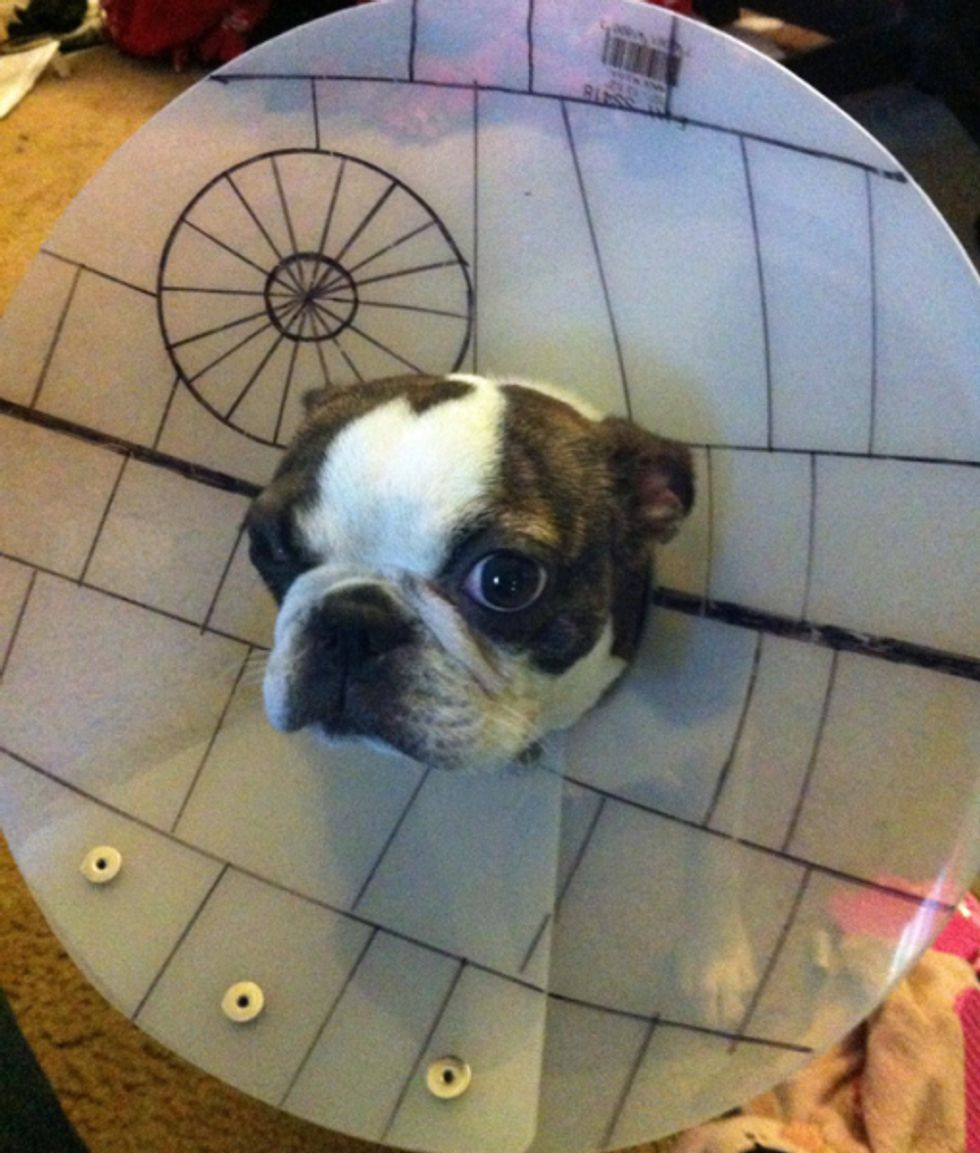 Illustrate Mr. Monopoly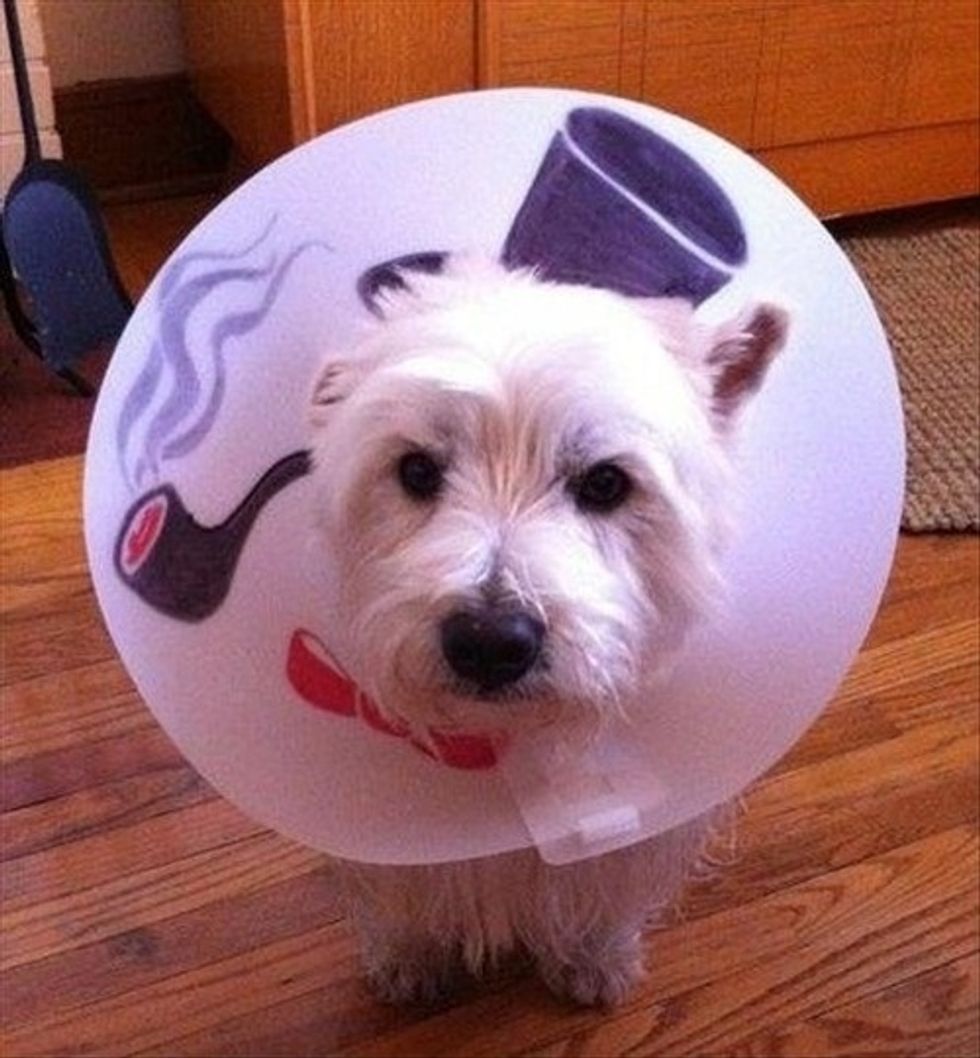 Play cards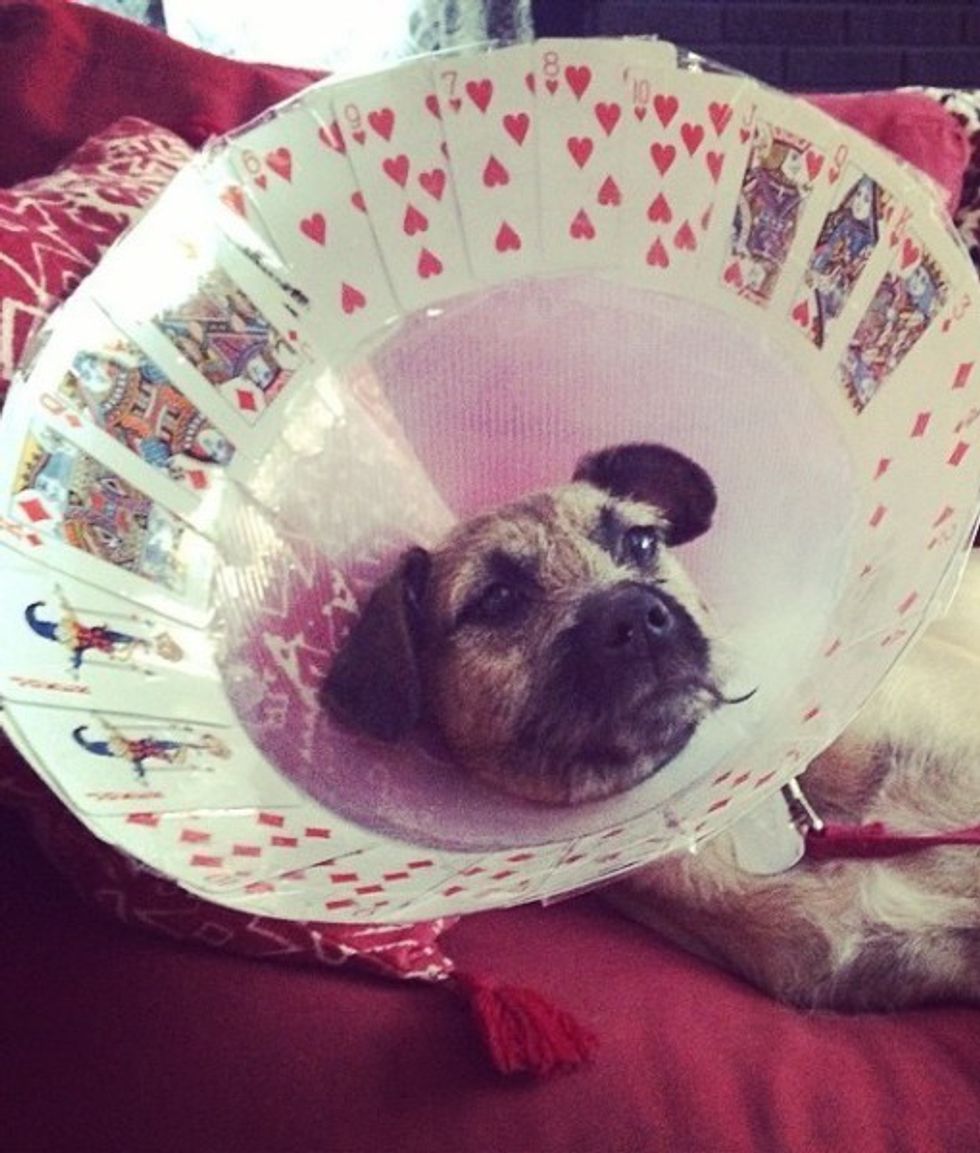 Draw a fantastic mask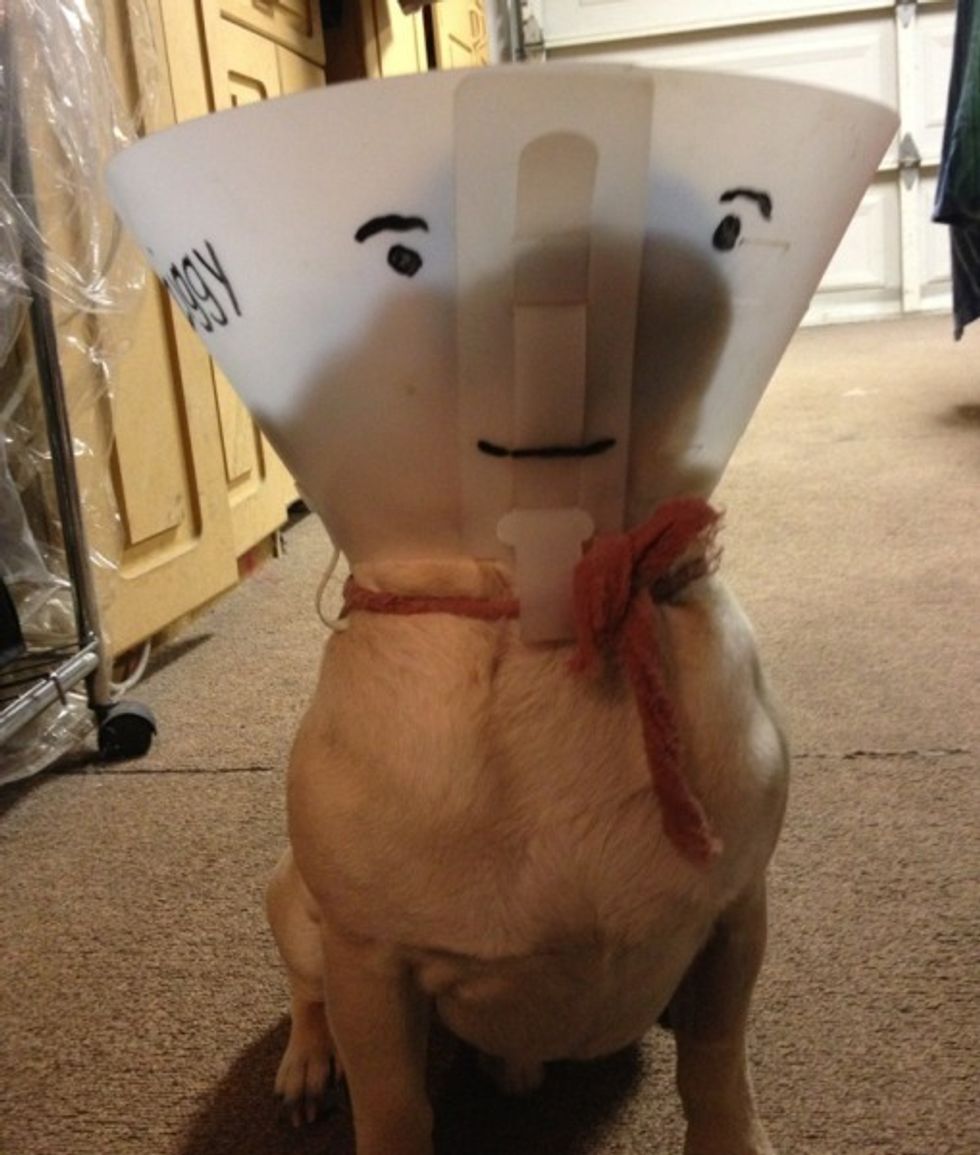 Turn it into a designer's craft project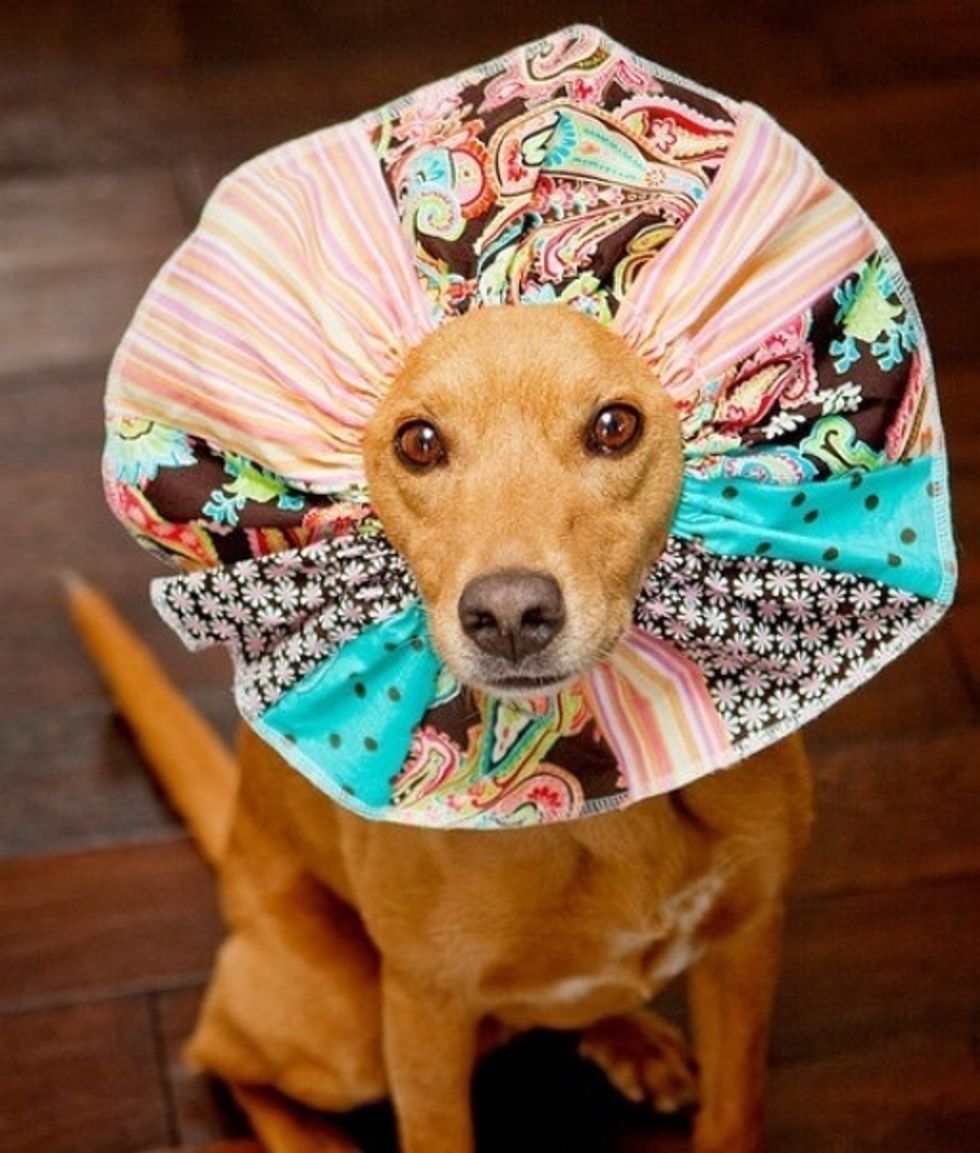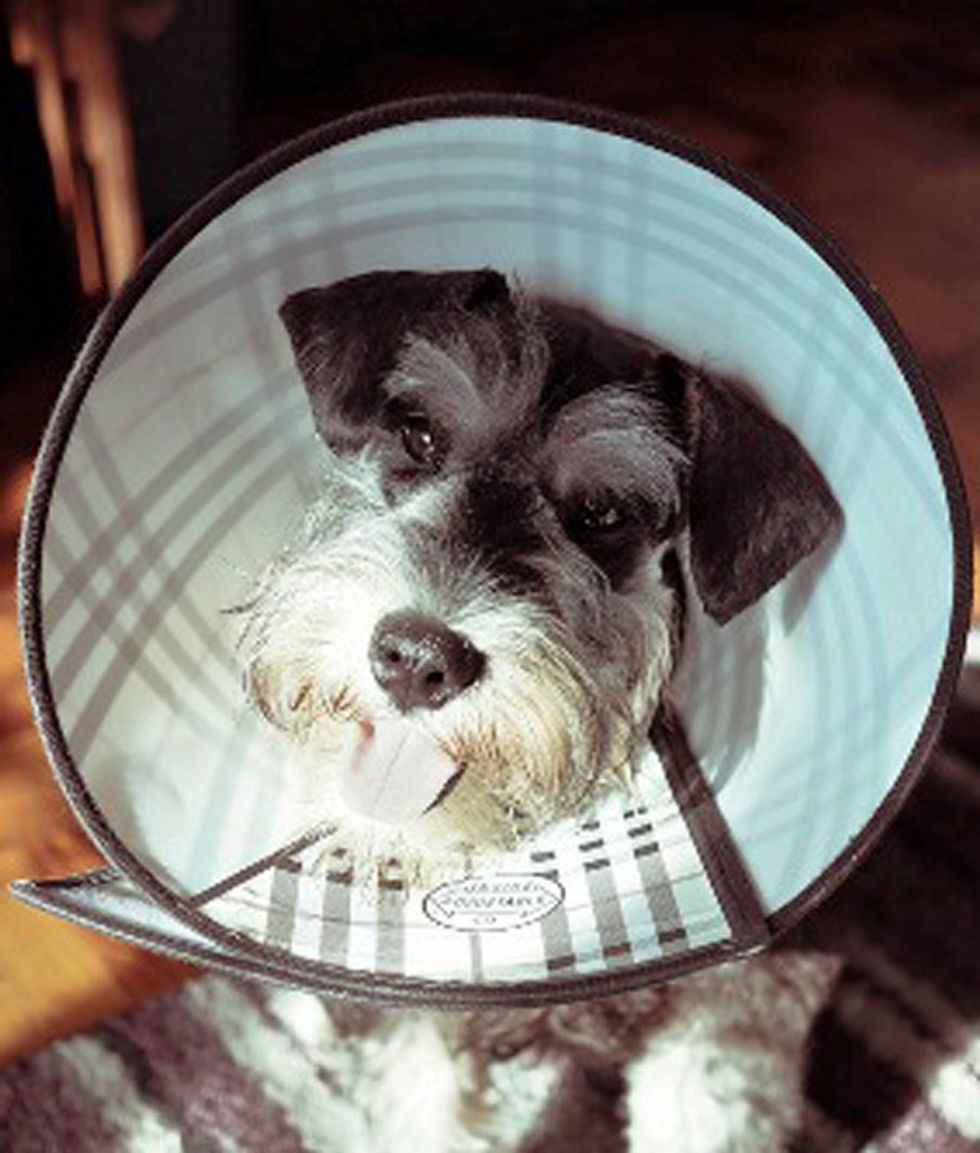 Make a salad bowl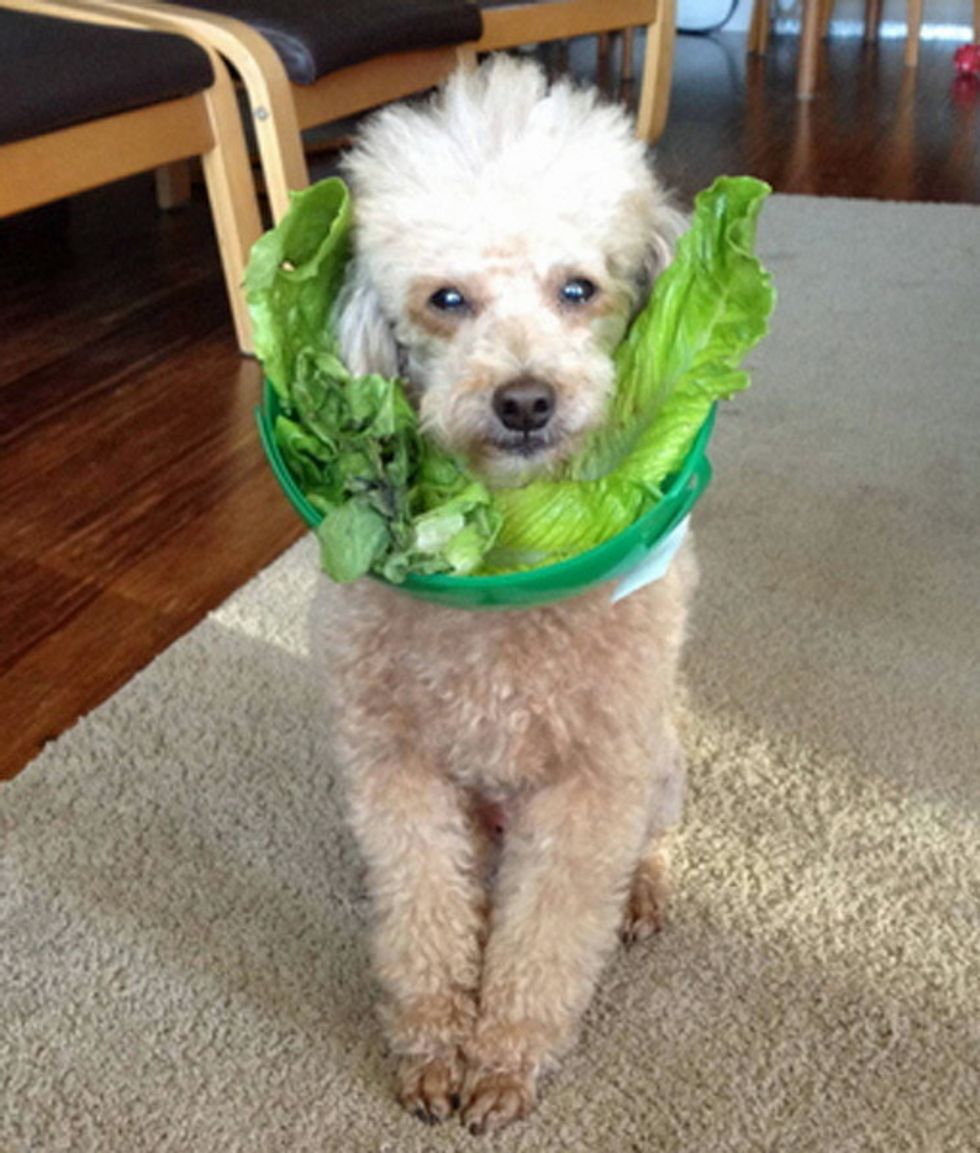 Throw in some stuffed animals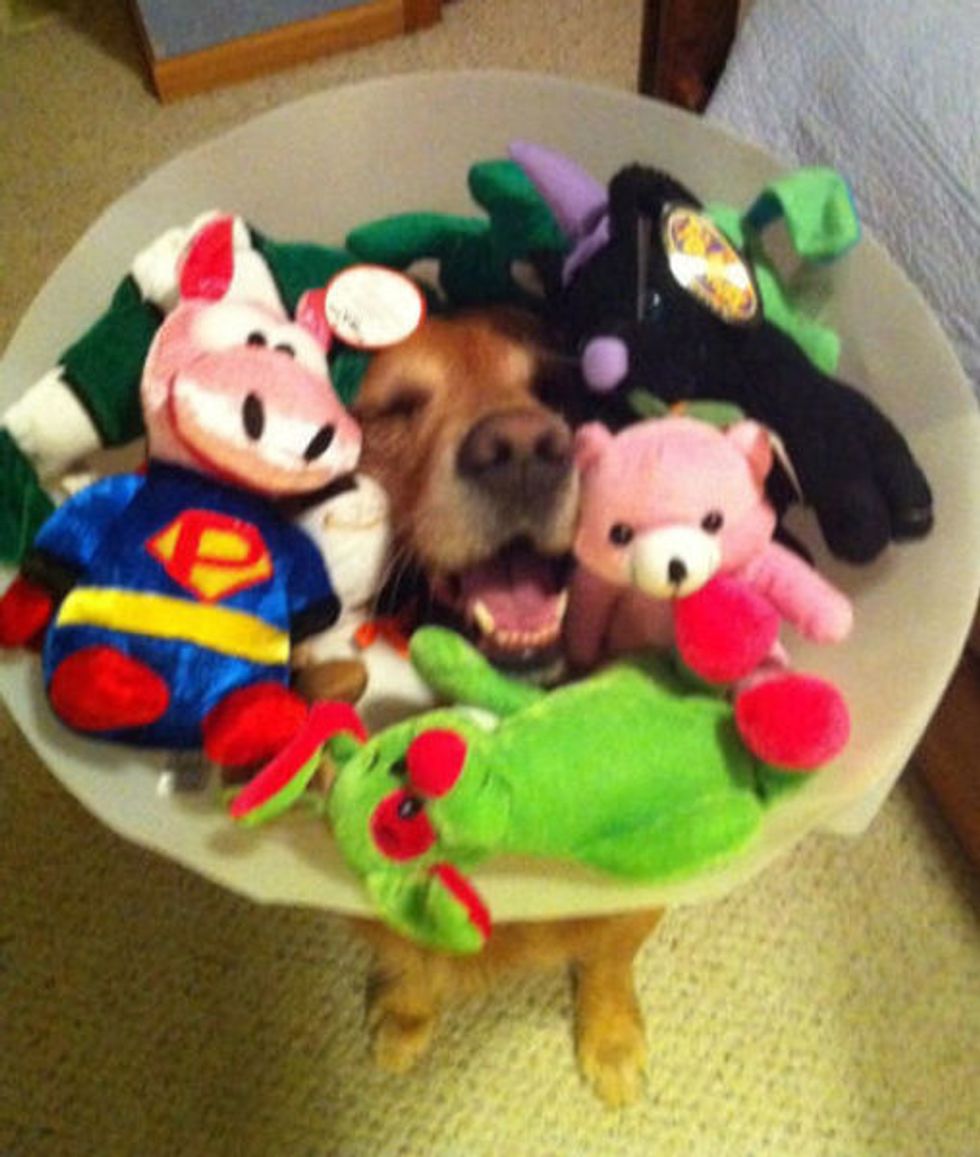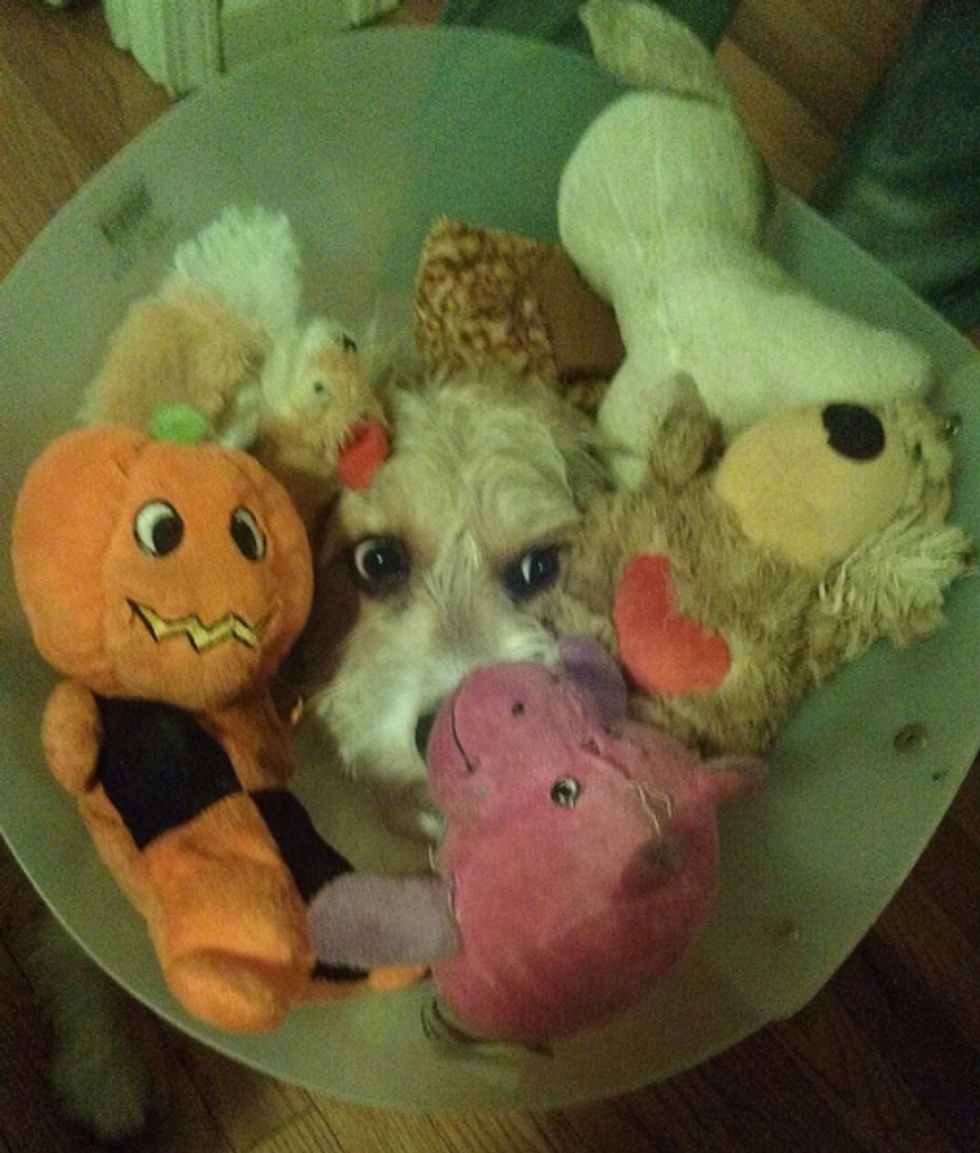 Learn about the galaxy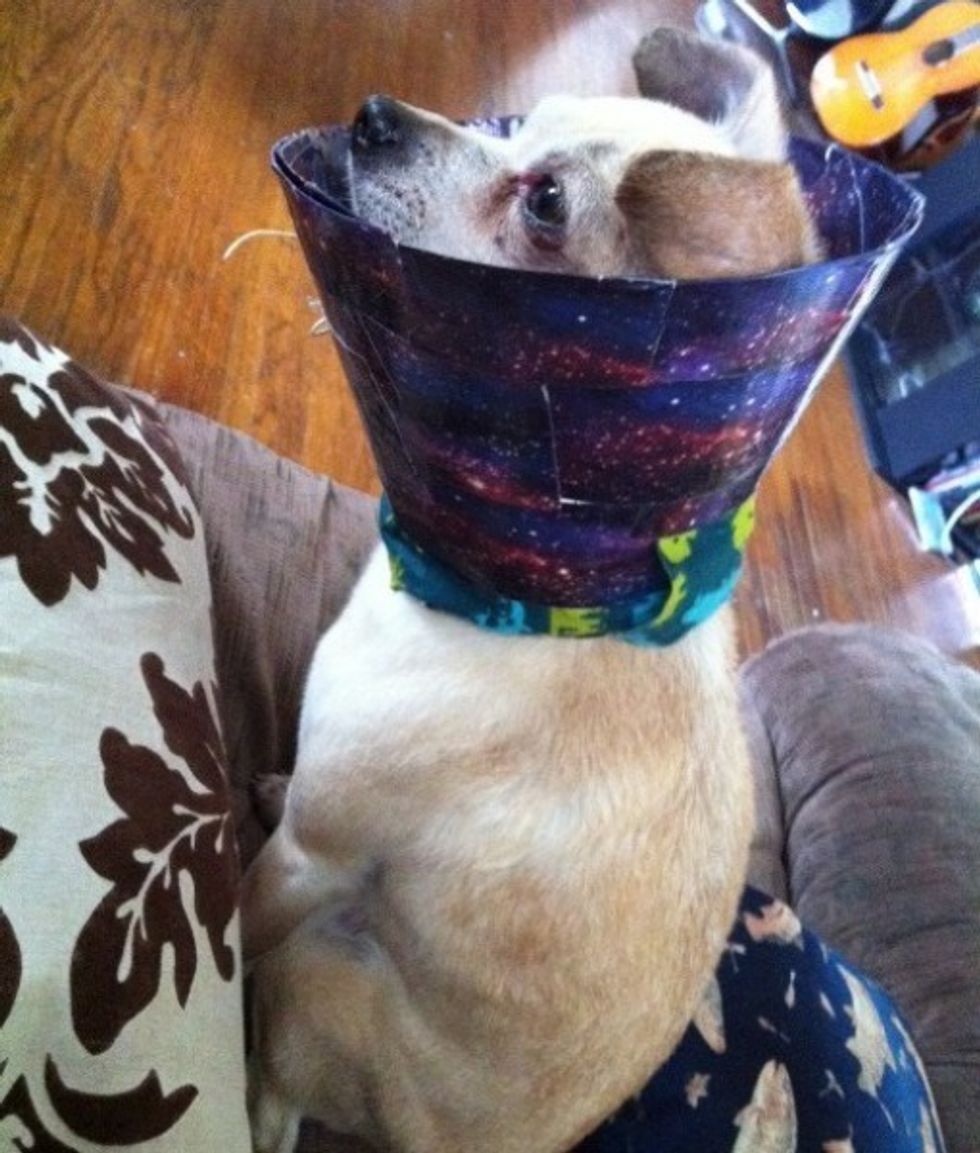 Grow a beautiful flower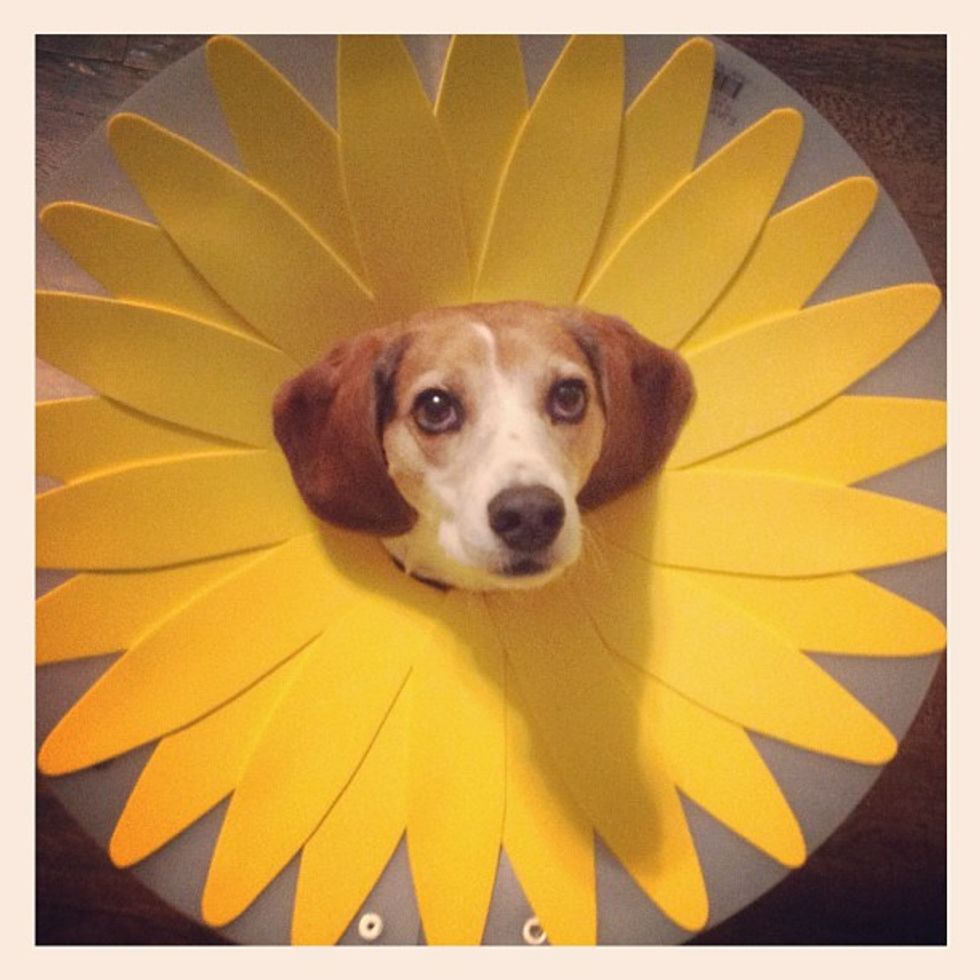 ...or a mediocre flower...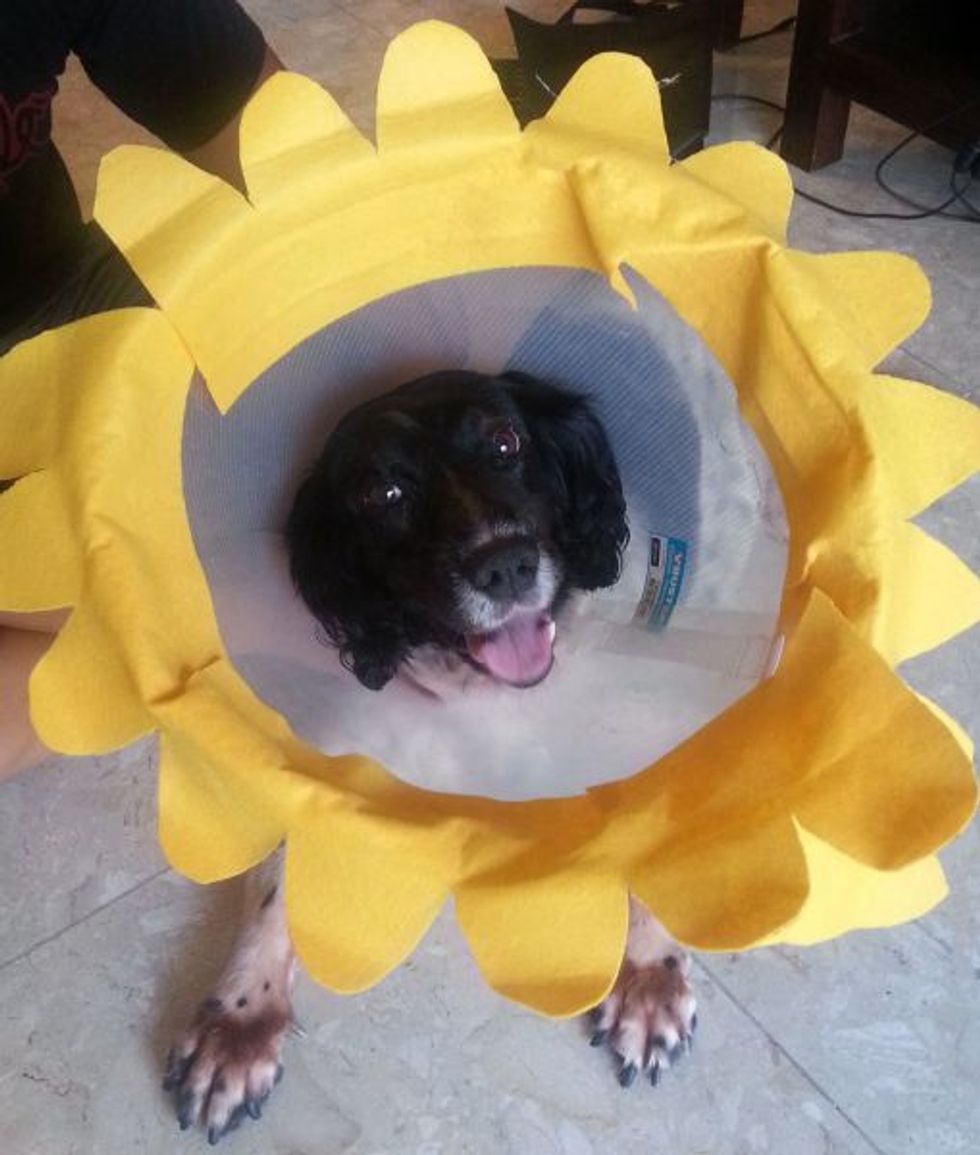 ...or a really pitiful flower...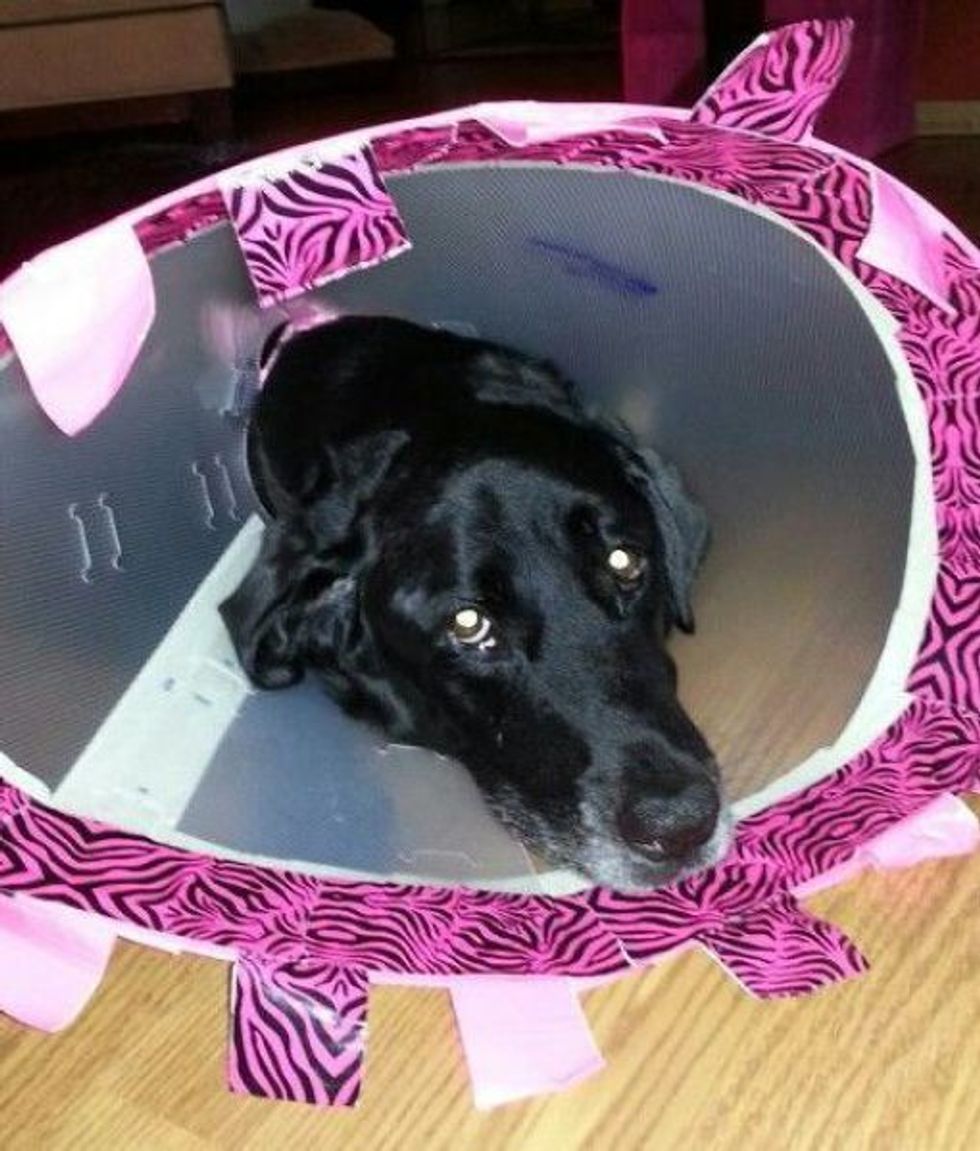 Decorate it with your favorite paws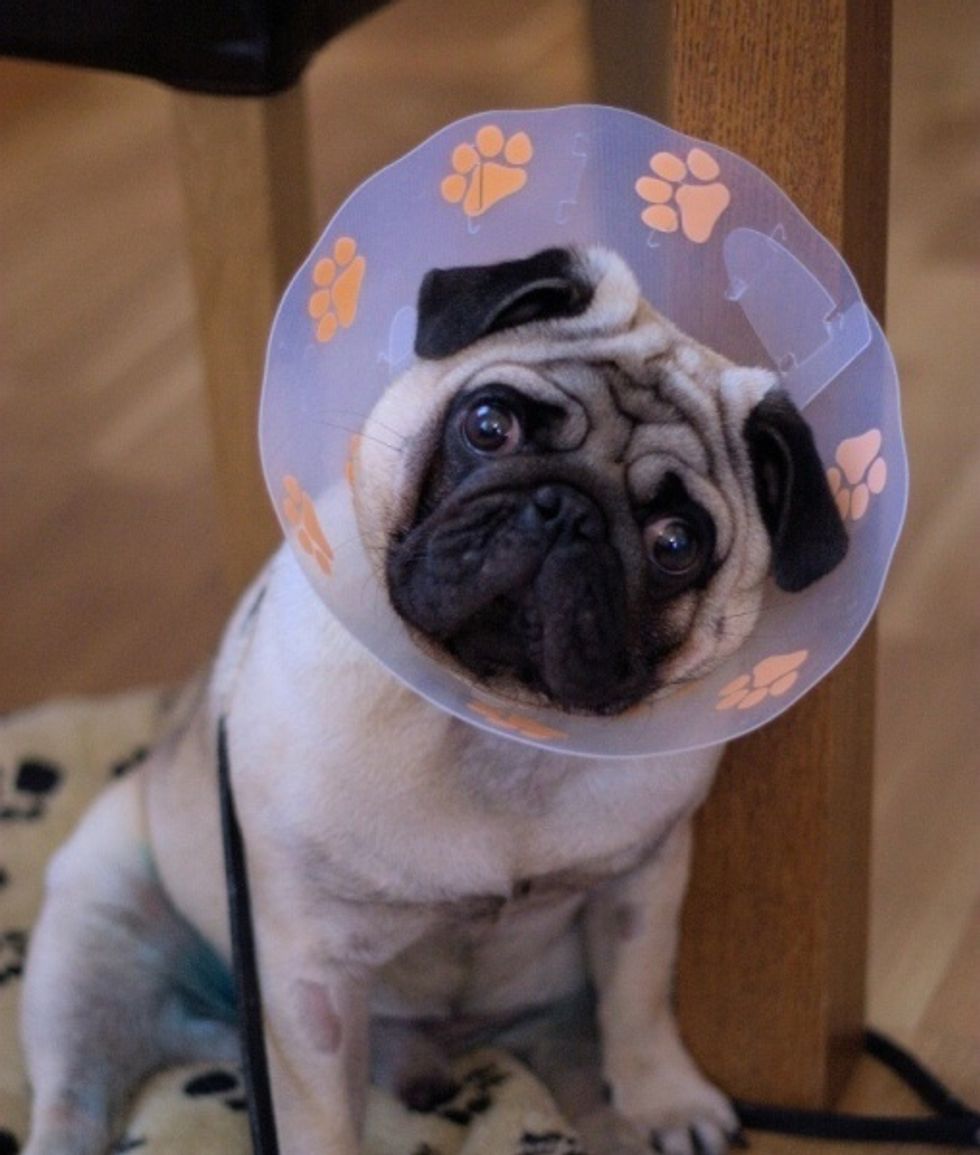 Wish everyone a Merry Christmas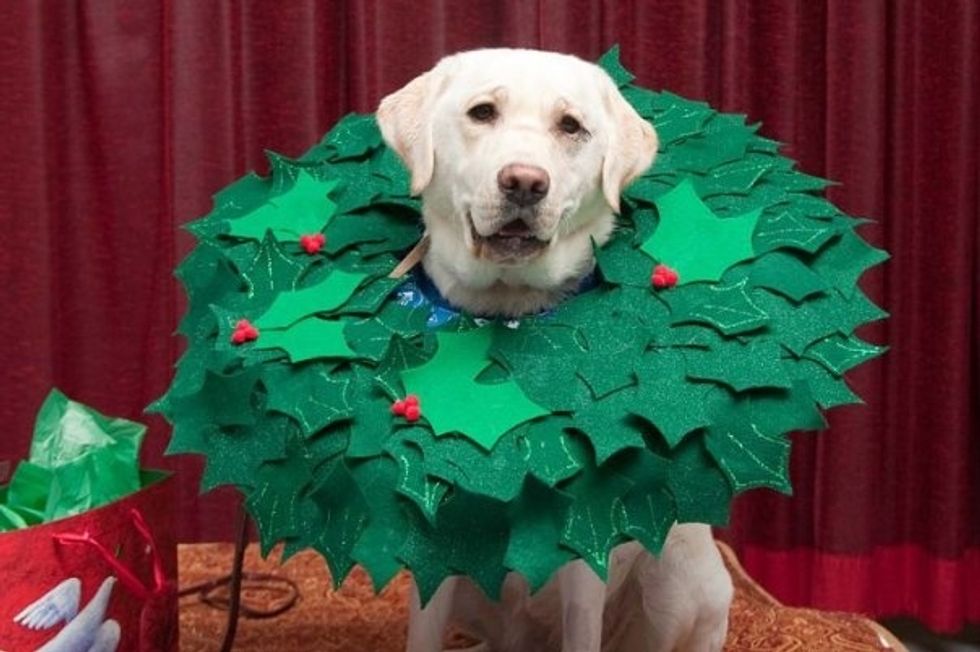 Of course, some dogs don't need their owners to make their cones of shame awesome...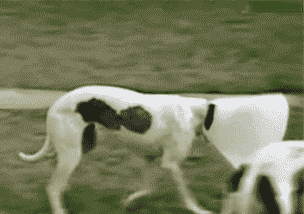 Via: PawNation, The I Love Dogs Site