I'll never forget the year I was playing at my friend's house when I suddenly realized it was Mother's Day. Luckily, my friend's parents were having a garage sale, and her mom (who was friends with my mom and no doubt laughed herself silly later) convinced me that my mother would love the giant, daisy-shaped, pumpkin orange no-slip bathtub decals she just happened to be selling. You can imagine the look on my mom's face when I presented her with my, ehhh, "thoughtful" garage sale gift.
Whether you plan ahead or are a last-minute shopper, coming up with an appropriate way to show appreciation for the woman who brought you into this world (or at least made you a functioning part of this world by teaching you important stuff like how to use a toilet) can be tricky.
While I can't tell you what gift your mother would love best, you can get some insight into what not to get her this Mother's Day by learning from the mistakes of these misguided kids and husbands on reddit.
First of all, you'll want to steer clear of anything that's outright insulting.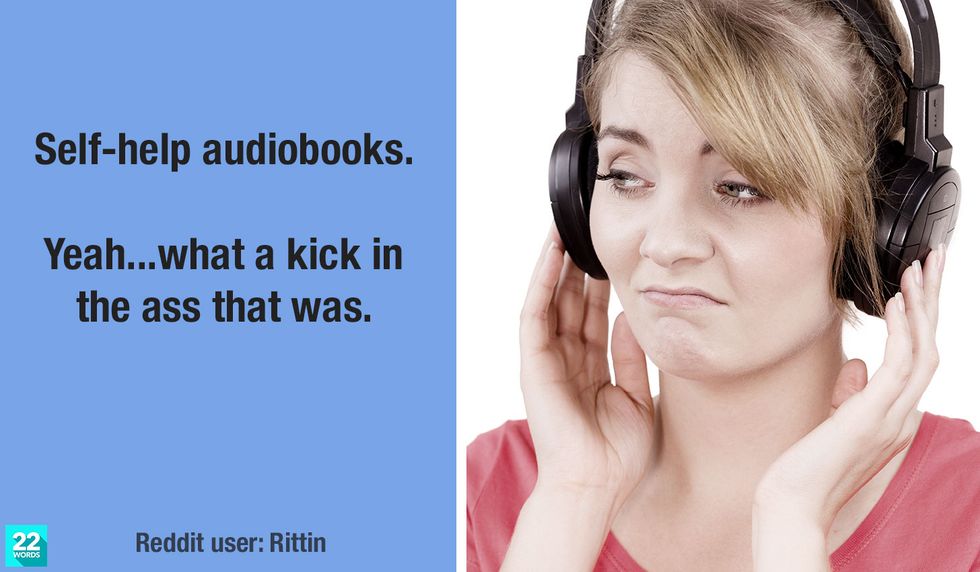 Keep in mind your mom might appreciate a little sincerity over sarcasm on such a heartfelt holiday.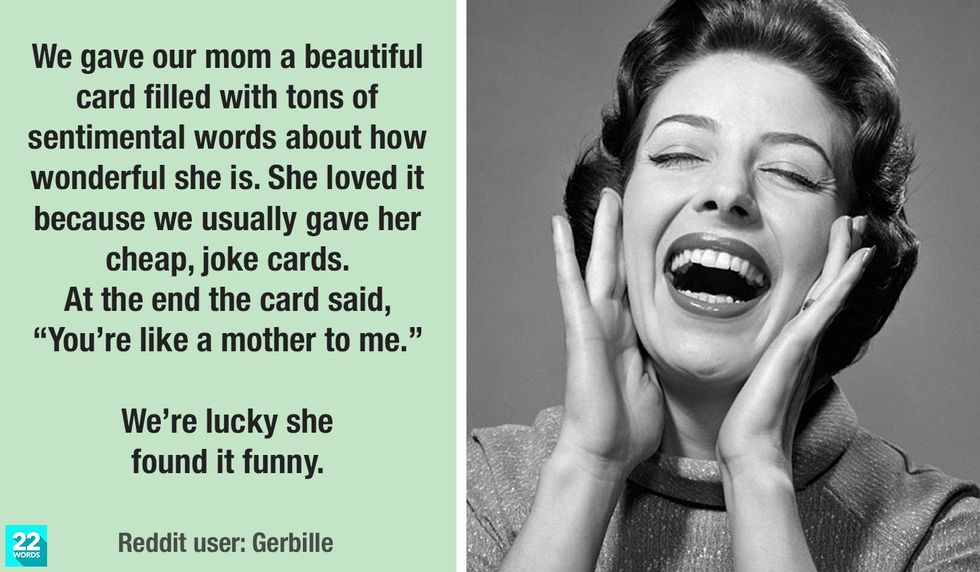 But you don't need to take it too seriously. Mother's Day might not be the best time to suddenly become an environmental activist, for example.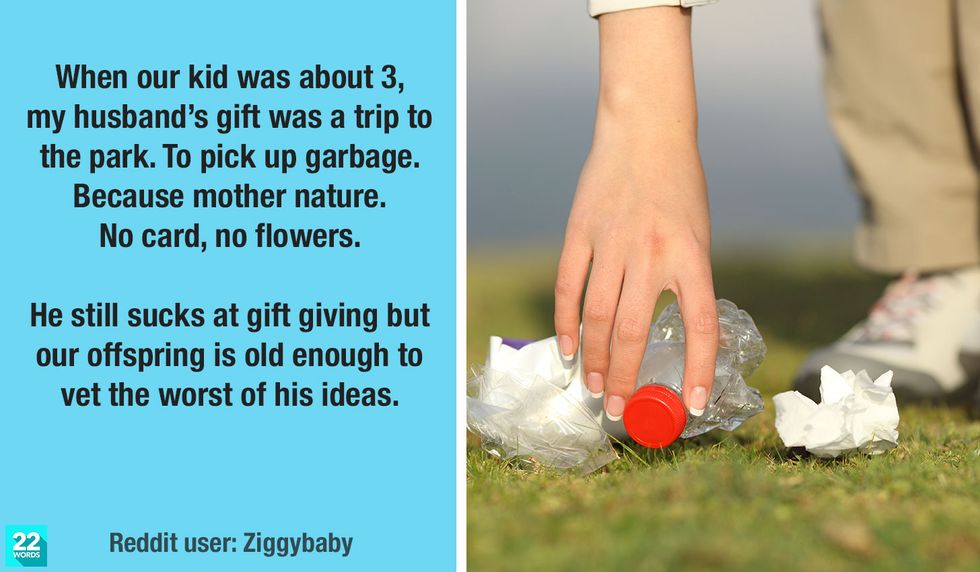 And this? Just...no.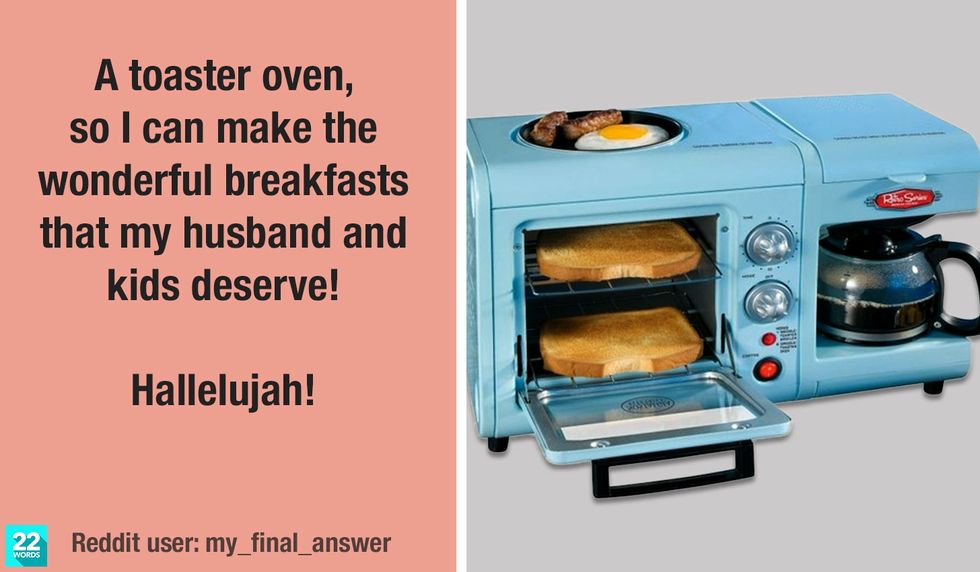 And this? EVEN MORE NO.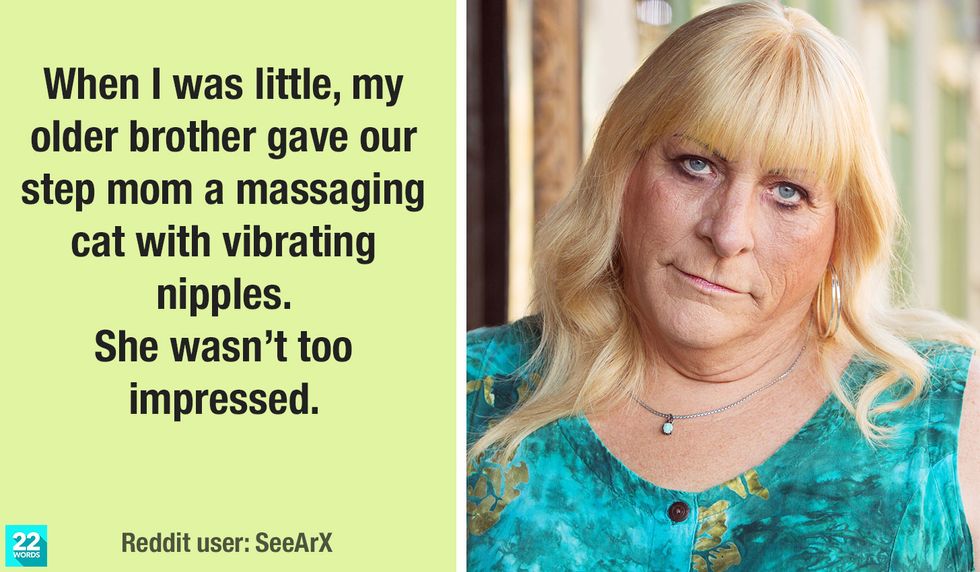 So, what about the classic
homemade
Mother's Day gifts? They're always a hit! Right...?
Homemade is fine, as long as it stops short of "vaguely threatening."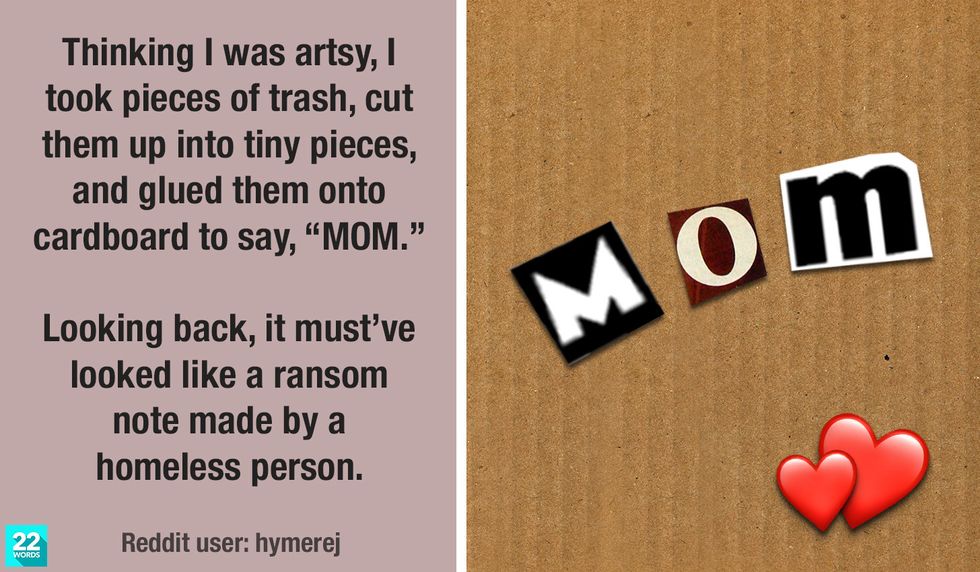 Though vaguely threatening might be preferable to permanent.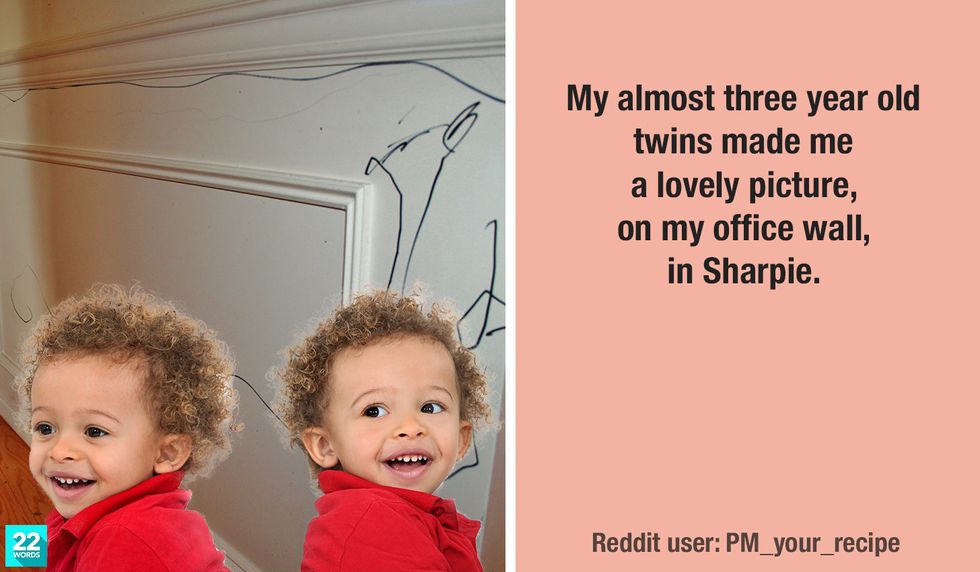 And sometimes homemade gifts can just be downright cruel!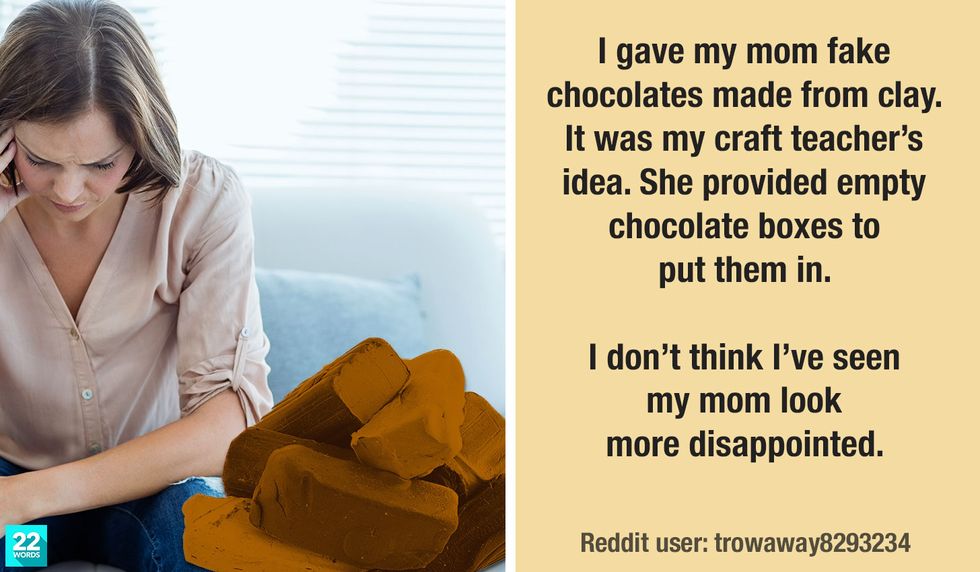 To keep it in perspective, though, things could always be worse.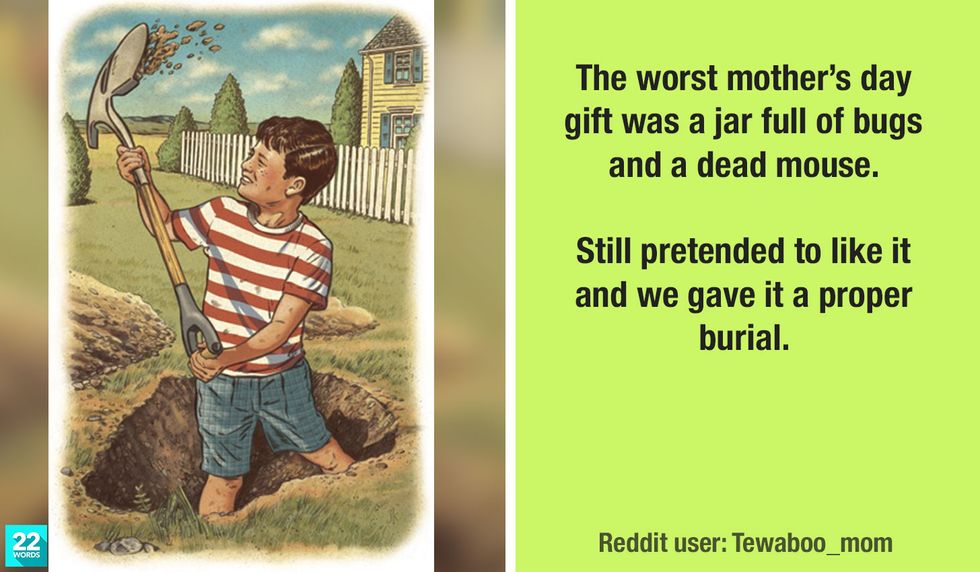 When it comes to homemade gifts, it really is the thought that counts. We hope.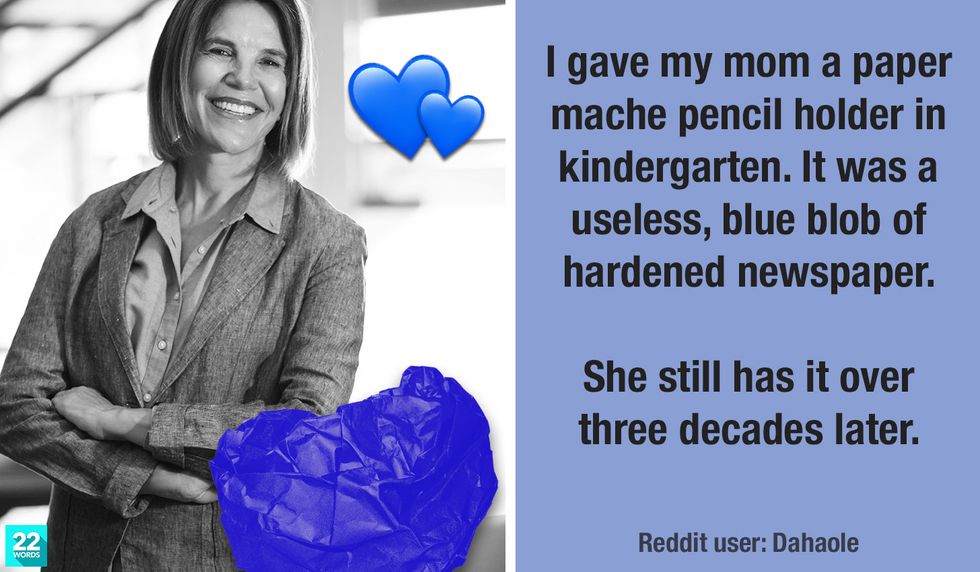 But speaking of good intentions, beware! Because sometimes the most well-intentioned gift can be exactly the thing that your siblings end up making fun of you about for the next forty years...
Like, say, when you're a kid and things don't mean quite what you think they mean.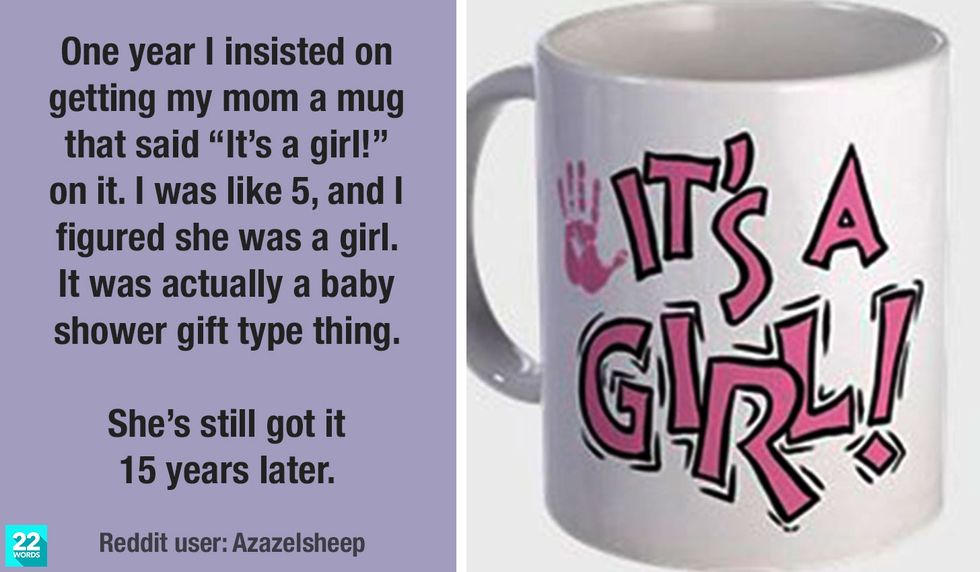 Or you remember to get her a card...but miss one tiny, crucial detail.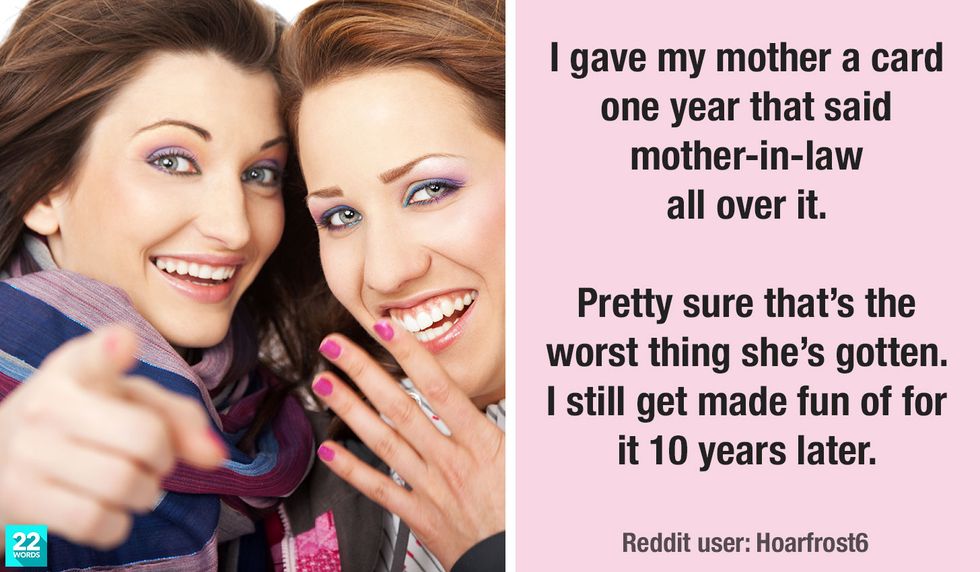 Whatever you do, make sure you don't accidentally give Mom the "gift" of more chores.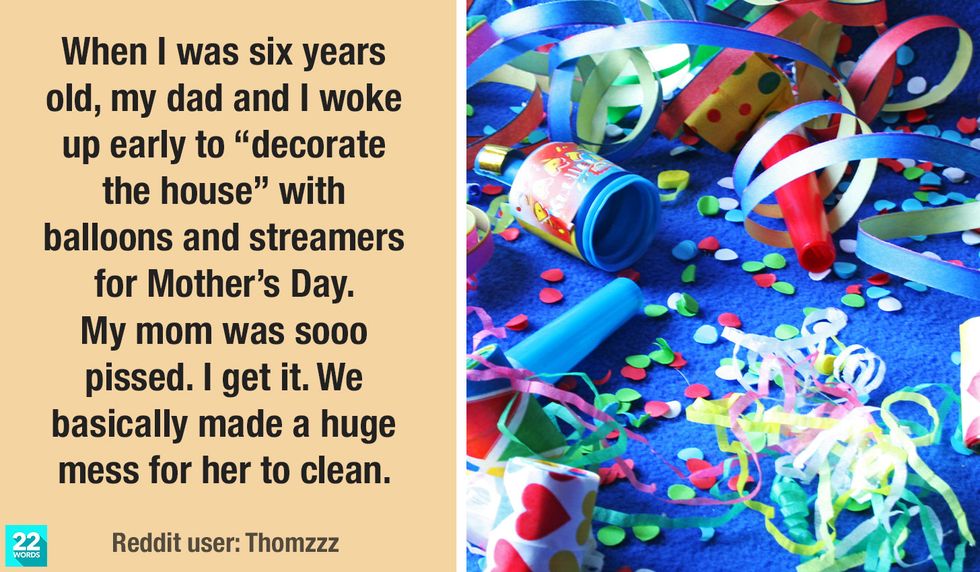 And yes, keeping a crappy plant on life support counts as a chore.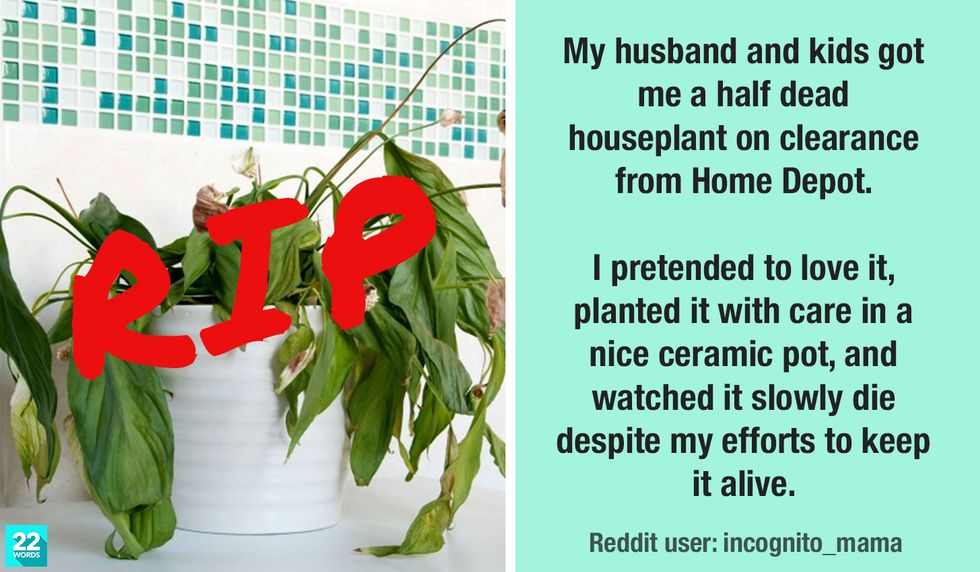 Sure, she likes keeping stuff (like you) alive. But there's only so much you can do with a pre-deceased geranium.
Then again, moms are full of surprises! Even giving her a bad present on purpose can backfire.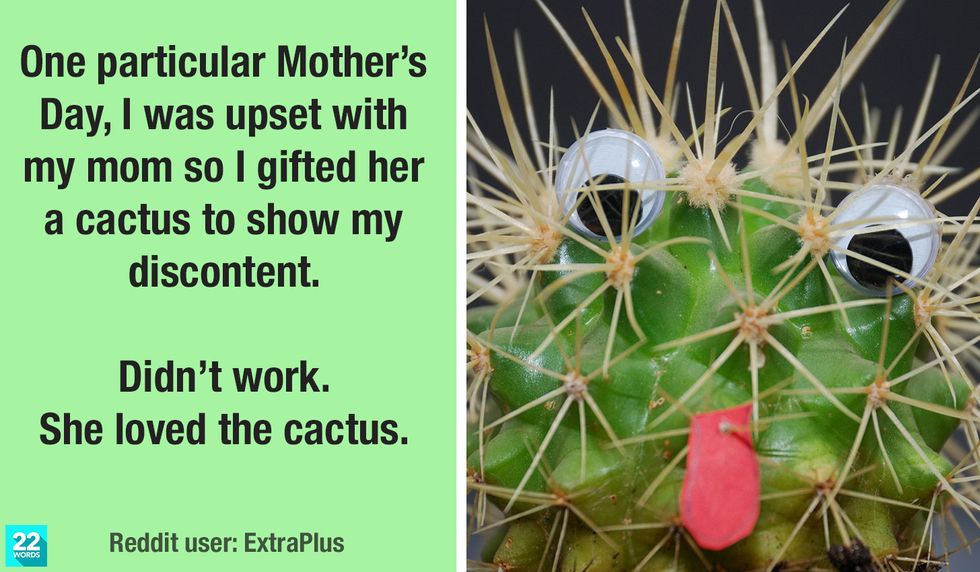 As if finding a gift for your own mom isn't prickly enough, things get even more confusing for husbands and partners.
Many guys wonder, should they be buying gifts for the mother of their kids, too?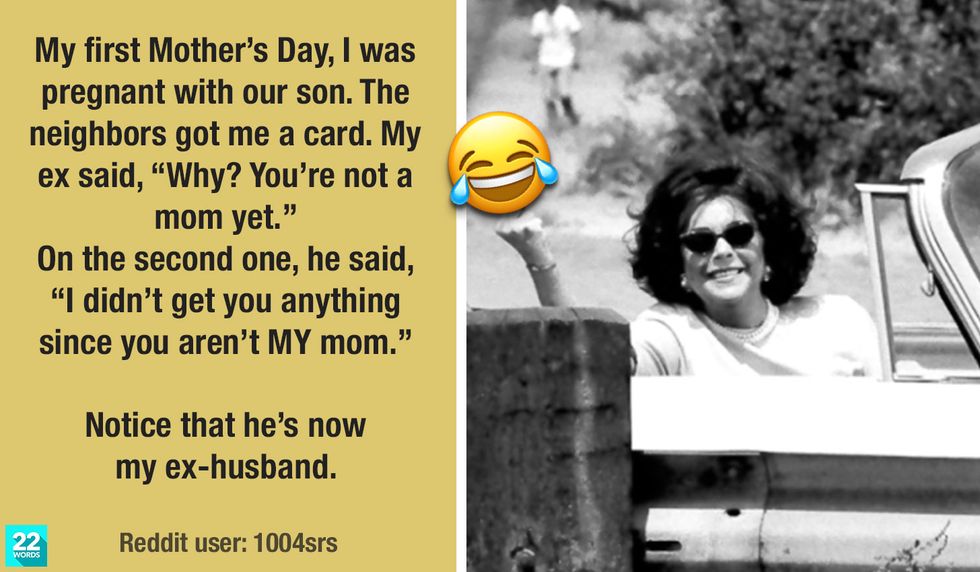 Not necessarily, but you can at least try to be a little sensitive on her special day! Unless you don't mind being out of the picture come next Mother's Day...
Traditions are nice, but if you're going to start one, make sure it's one that Mom actually likes.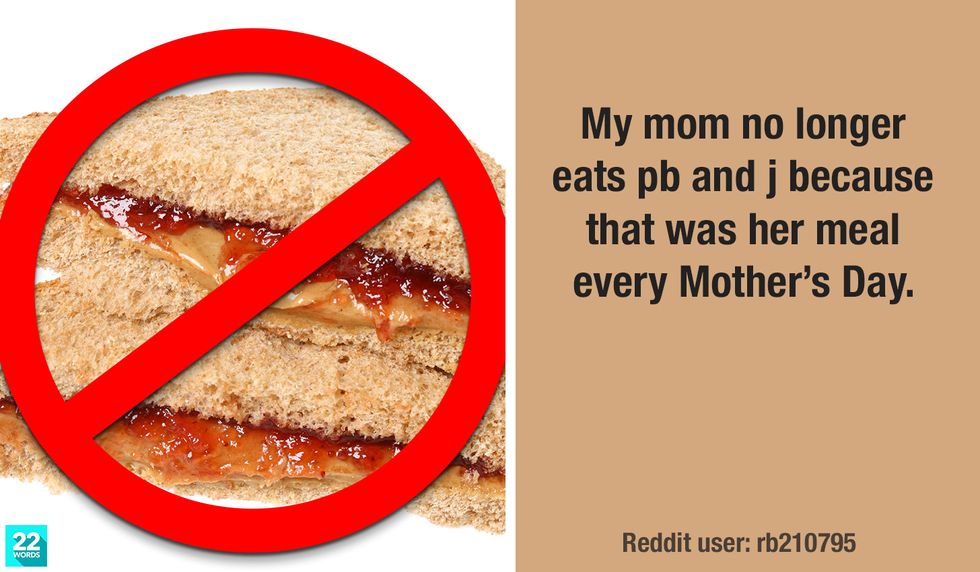 Breakfast (or in this case, lunch) in bed is sweet and thoughtful, at least.
Unlike this.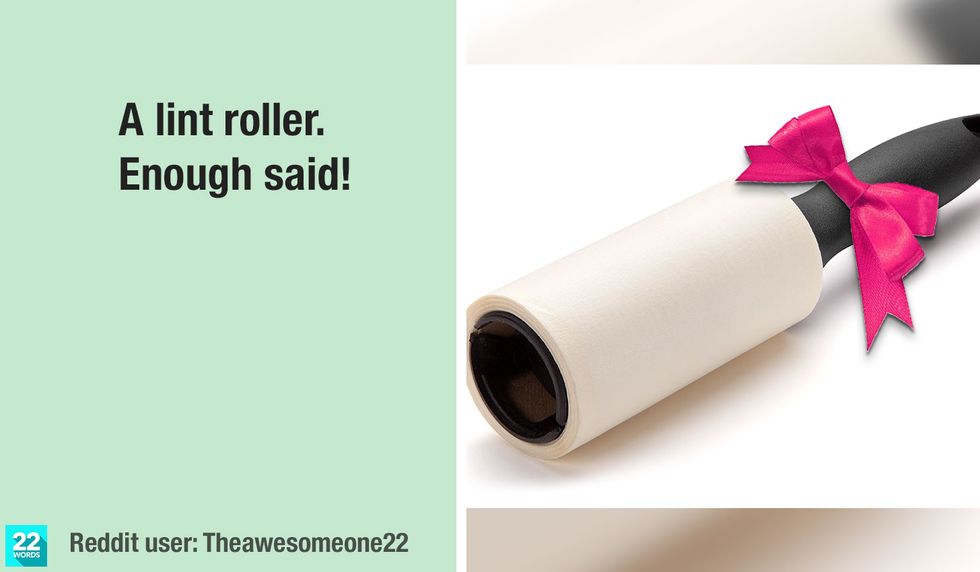 Which is still better than THIS!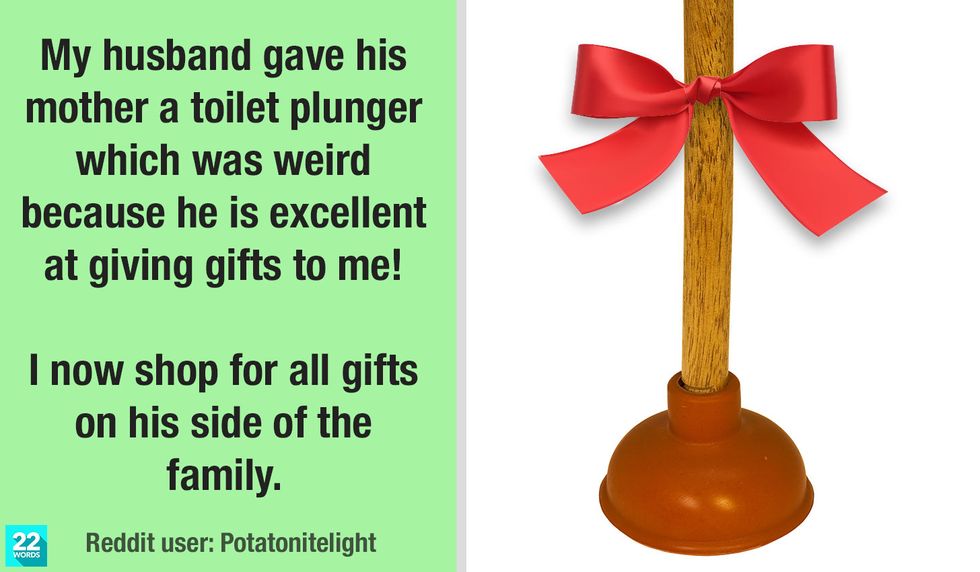 There's nothing a mom loves more than being in charge of buying gifts and cards for
another
mom's Mother's Day. *eyeroll*
But there's one Mother's Day gift that every mom can agree is pretty much the worst.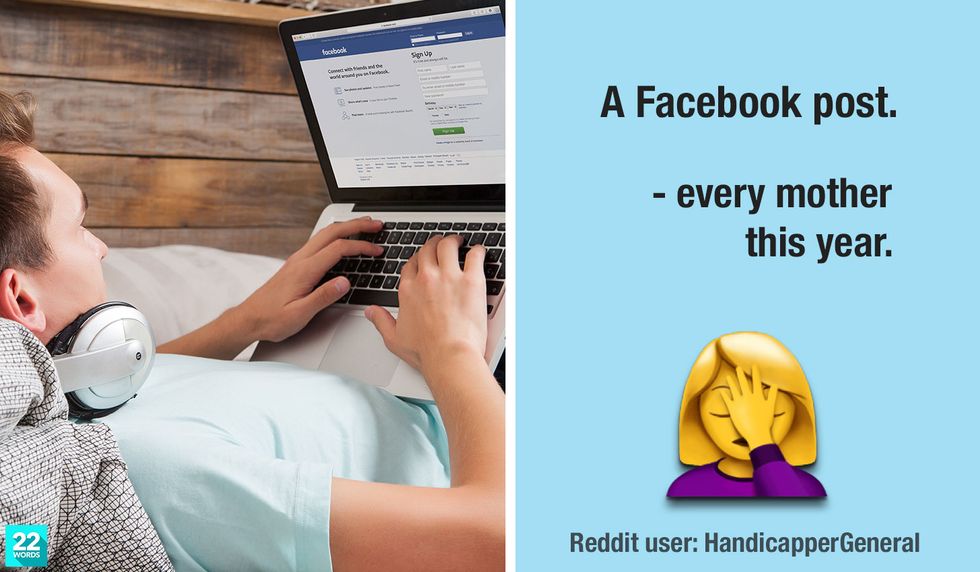 Nothing shows you care quite like typing a few words on a social media platform, right? Wrong. Luckily you can rest easy in the knowledge that, when it comes down to it, she's your mom. She loves you anyway — even if it means pretending she really loves that dead mouse in a jar...or her new pumpkin orange bathroom decor.