3-year-old Cooper Waldvogel defied his mother's sergeant and won everybody's heart on Tuesday.
His mom has been serving in Afghanistan for the last 9 months, but her company came home earlier this week. Friends and family gathered in an auditorium to meet the returning National Guard.
The company's sergeant instructed them to stand in formation until dismissed instead of immediately greeting their loved ones.
But Cooper didn't care one bit about this order...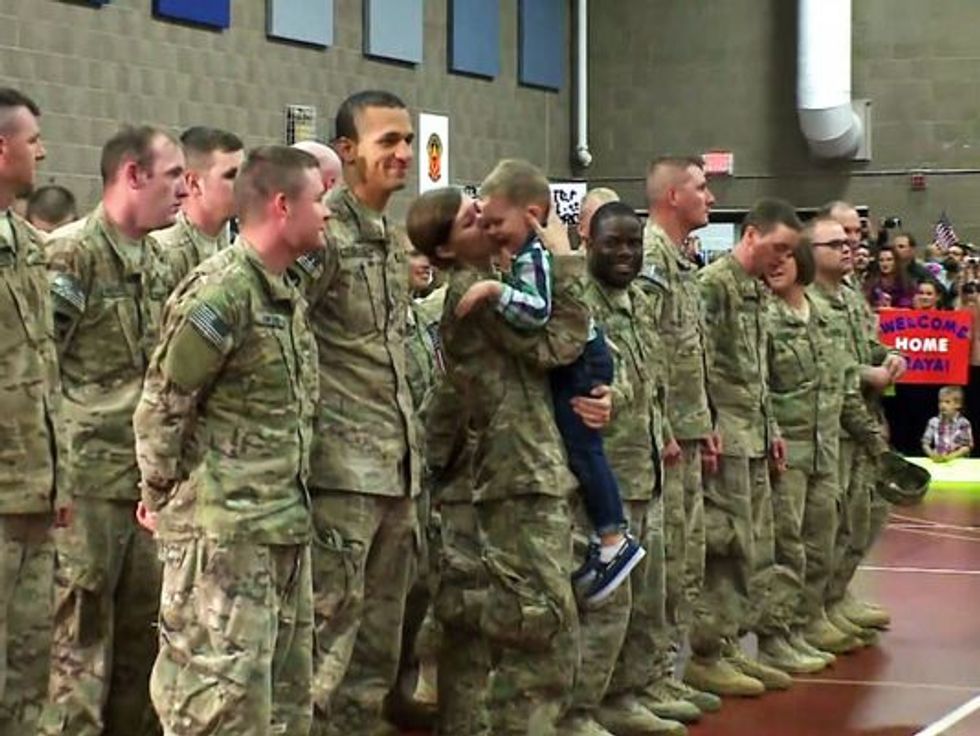 Since the original video was shared on Facebook, it has almost 100,000 likes. You'll see why...