Collette Sulcer was a hero both at work and at home. As a nurse, she saved people's lives on a regular basis, and at home, she was a single mother to daughter Jordyn Grace.
In the midst of Hurricane Harvey, Collette chose to be a hero one last time. Her ultimate sacrifice ensured her daughter's safety.
Then, after tragedy struck, the internet stepped in to pick up where she left off.
As Hurricane Harvey continues to wreak havoc on the residents of Texas, we're reminded both of the devastating effects of nature and the heroic nature of humans.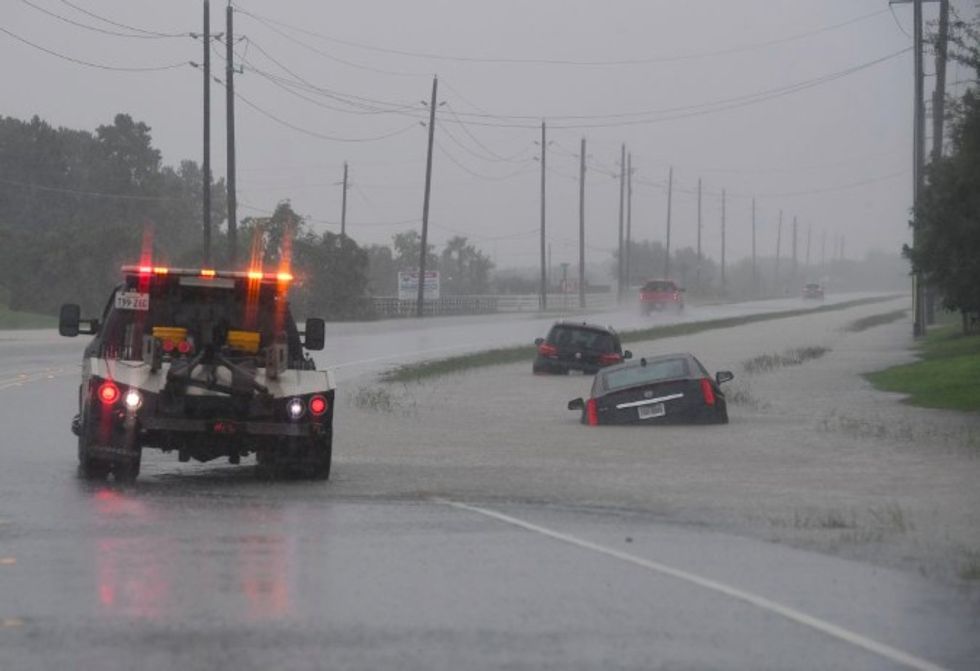 via: Getty
Although the natural disaster has taken a terrible toll, there have been many stories of heroes going out of their way to save others, encouraging us all to remember the good in people. There is one such hero whose story is sure to touch your heart.
This is Collette Sulcer.
Collette
is one of the victims of Hurricane Harvey. She was killed on Tuesday after trying to escape the flooding in her car. She was a nurse who worked at the Medical Center of Southeast Texas in Port Arthur and her coworkers describe her as someone whose smile lit up the room.
Collette's daughter, Jordyn, was with her when she died.
Jordyn is 3 years old. The pair had recently traveled to Houston so that Collette could attend a concert in the area. Collette had maintained contact with her friends back home throughout her trip, but on Tuesday, the texts and phone calls stopped.
Collette and Jordyn were both swept away by the floodwaters, but Collette made the heroic decision to risk her own life in order to save her daughter's.
Rescue crews saw a pink backpack floating in the water. When they went to retrieve it, they saw it was attached to Jordyn, who was in turn clinging to her mother's body. The little girl told a relative that "Mama was saying her prayers" as they were stuck in the "yucky water." Jordyn is now stable after being treated for hypothermia, but many people mourn for the loss of her mother.
Although the story was reported earlier in the week, it was only later that Collette's name was made public.
It's impossible to hear this story and not be deeply affected by it. Although many people were heartbroken at the tragic news of Collette's death, there was one person who went above and beyond to ensure that Jordyn would be taken care of in the aftermath. Someone very unexpected...
His name is Michael Skolnik. The executive, entrepreneur, and former film producer started a GoFundMe campaign yesterday to raise money for Jordyn in the wake of her mother's tragic death.
Skolnik wasn't simply content to read the story and move on with his life. He felt moved to do something concrete to help Jordyn.
'I cannot sleep until we do something for this littler girl,' Skolnik wrote on the GoFundMe campaign.
"I don't know this young girl or her family,"
he said
, "but I feel the neccessity [sic] to hep them out during these very difficult times." It's impossible to imagine how Jordyn must be feeling right now, but it's clear that she has people looking out for her just like her mother did.
Michael Skolnik is also a civil rights activist and motivational speaker.
The Soze Agency
, a company dedicated to building social impact campaigns around the world.
After only 10 hours, Skolnik's GoFundMe campaign was trending.
As soon as he created the campaign and tweeted about it, people immediately began donating to the cause from all over the globe. The campaign quickly shot to the top of GoFundMe's charts as more and more people shared it.
The campaign was fully funded just a few hours later.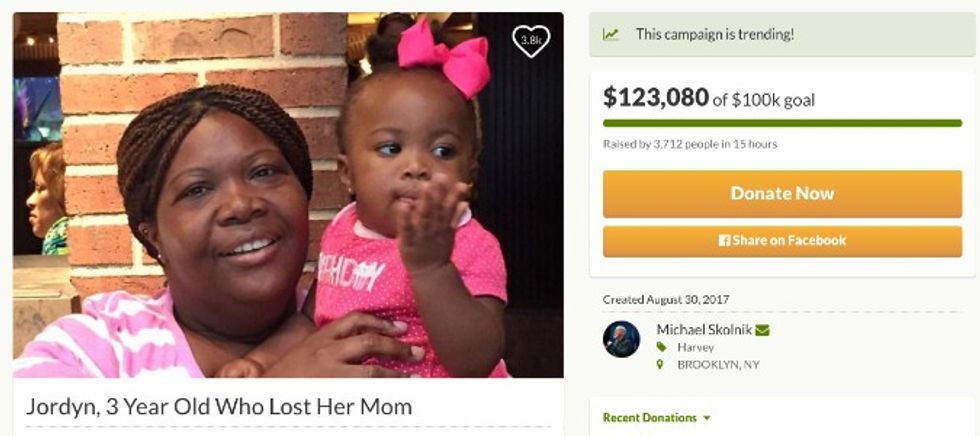 via: GoFundMe
In just a matter of hours, people donated enough money to little Jordyn to not only meet the $100k goal, but surpass it. Some of the people who donated were regular civilians, but there were a few celebrities who couldn't pass up the opportunity to make a difference in Jordyn's life. Keep reading to hear who they are.
Zach Braff was one of the celebrities who donated money to the campaign.
His donation of $5,000 will support Jordyn's education and everyday expenses. Michael Skolnik thanked him directly for his generosity.
Collette's sacrifice saved Jordyn's life, and now the internet has stepped up to help her as she grows up.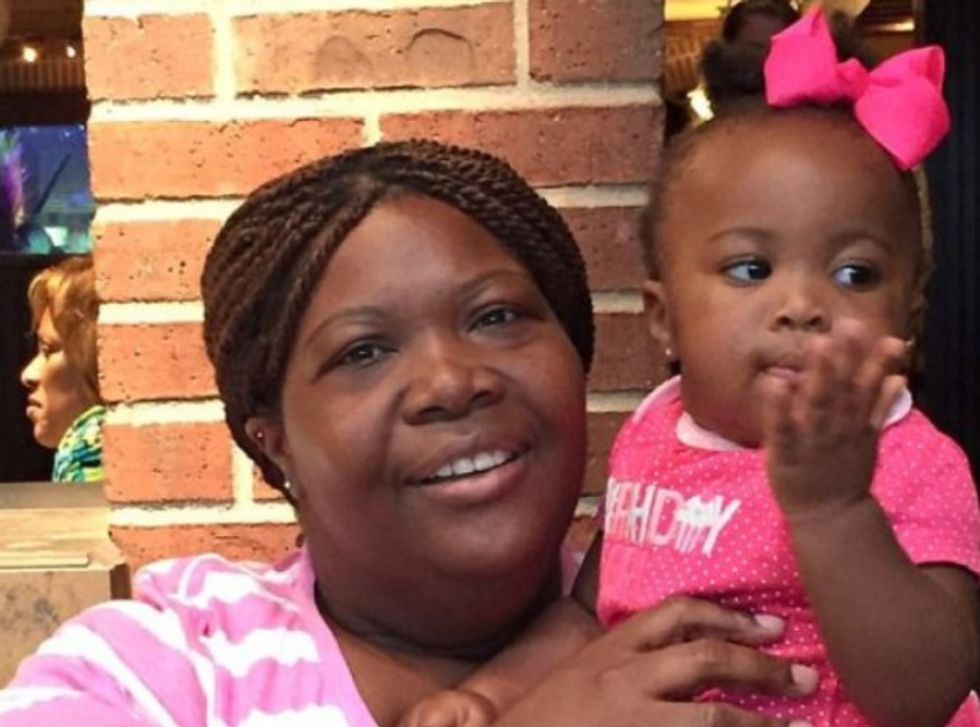 via: GoFundMe
It's a truly beautiful thing to see humans come together to make something wonderful happen. Thanks to her mother's ultimate sacrifice and the generosity of strangers, Jordyn will grow up knowing that she's got a team of people rooting for her. If you'd like to donate to Jordyn's GoFundMe, you can do so at
gofundme.com/jordyngrace
.