It's not a stretch to say that Friends is one of the most iconic sitcoms of the modern era. Even if you didn't religiously watch every episode or binge watch reruns on Netflix, you at least know the crew of Ross, Rachel, Chandler, Phoebe, Joey, Monica and the rest of the cast that came in and out over 10 seasons.
But do you know what role Ellen DeGeneres almost was cast in? Or the real reason Phoebe gave birth to her brother's triplets?
If you scroll on through these facts, you'll soon be a Friends fanatic.
Central Perk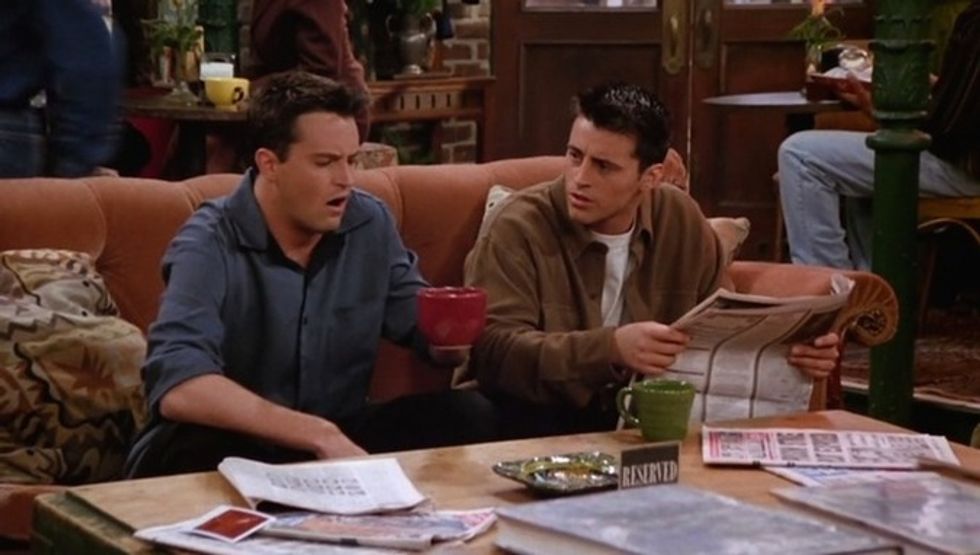 The reason why the Central Perk couch was always empty for the six friends? They reserved it, as you can see from the sign on the table.
What's In a Name?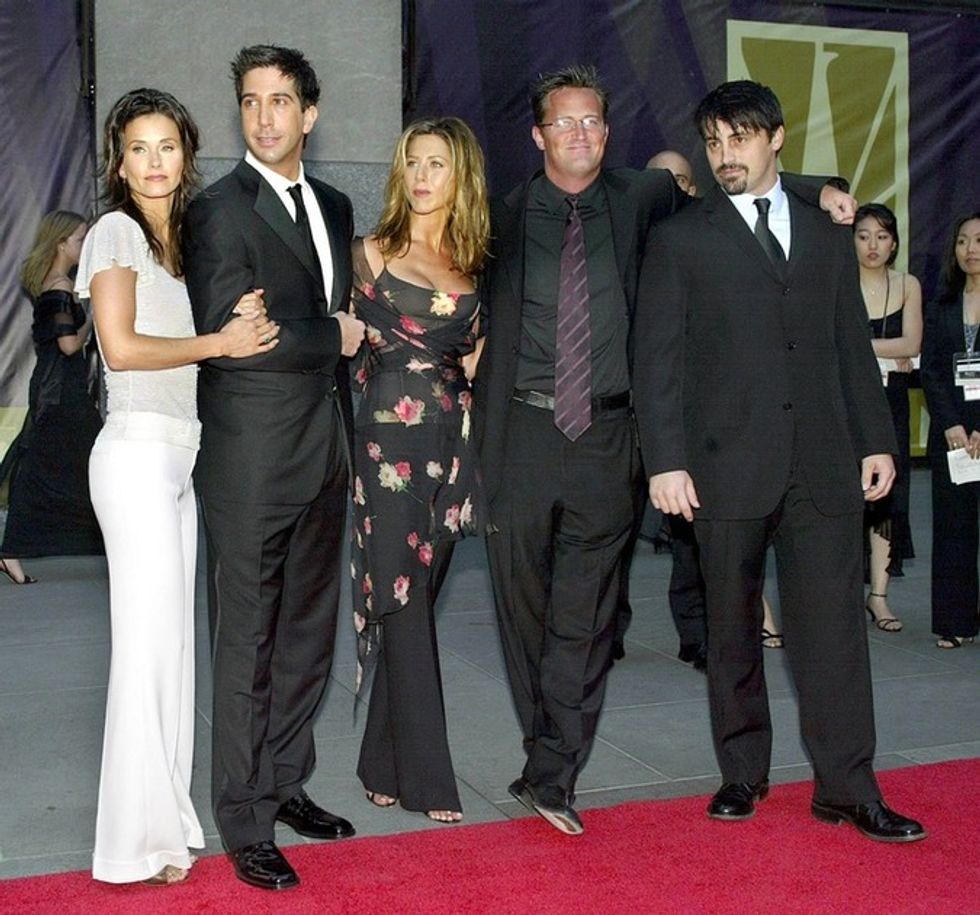 The series went through a few name changes before becoming
Friends
. According to producer Marta Kauffman's interview with
Vanity Fair
, the show was called
Six of One
during the pilot. She said that they even thought about vetoing the title
Friends
because it was "too Gen X" for them.
Chandler and Phoebe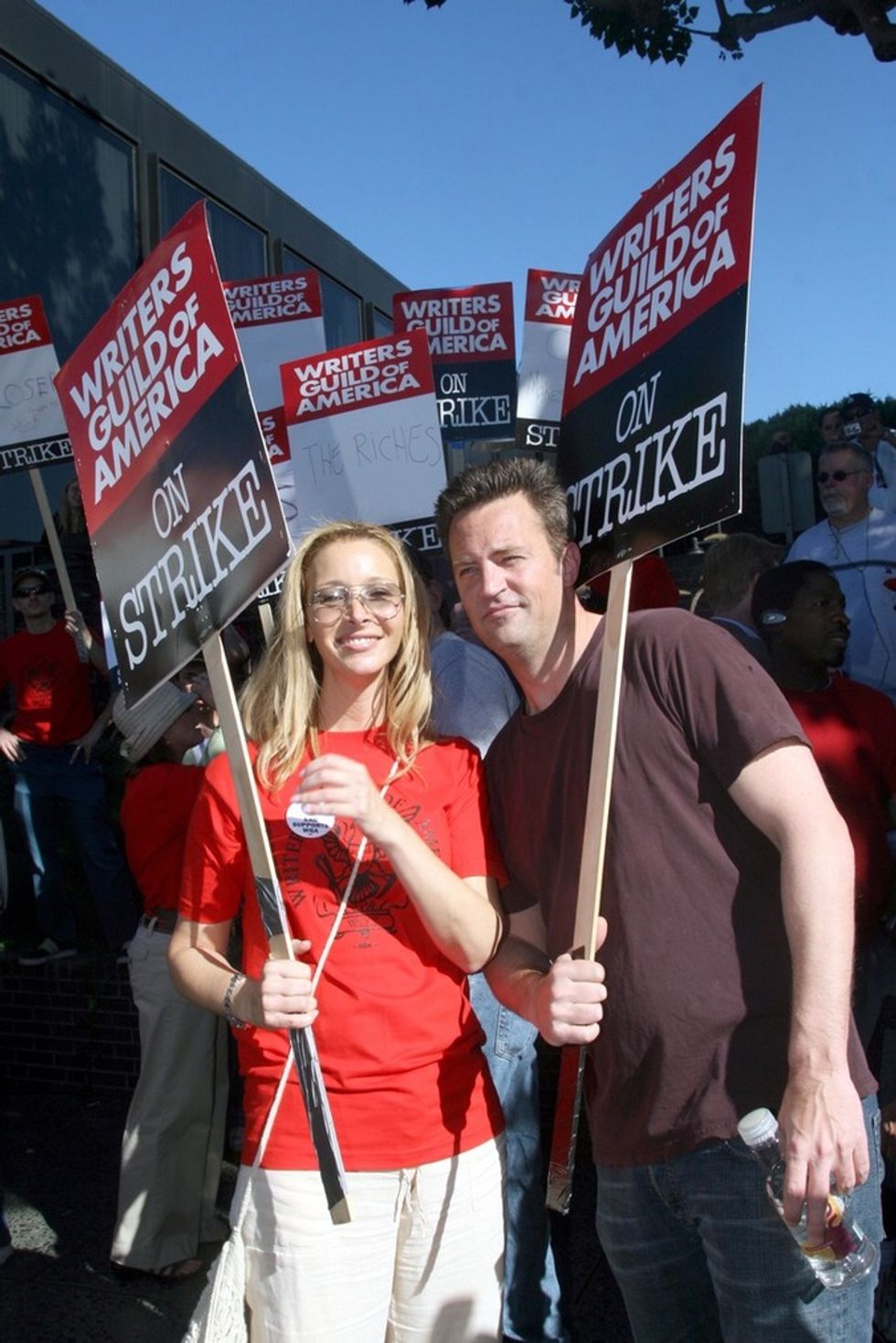 According to Kauffman, the writers originally thought that Phoebe and Chandler would be "secondary characters," there to provide the humor. The group later realized that the characters gave the show "so much more than that" and wrote in more meaningful stories.
Marcel the Monkey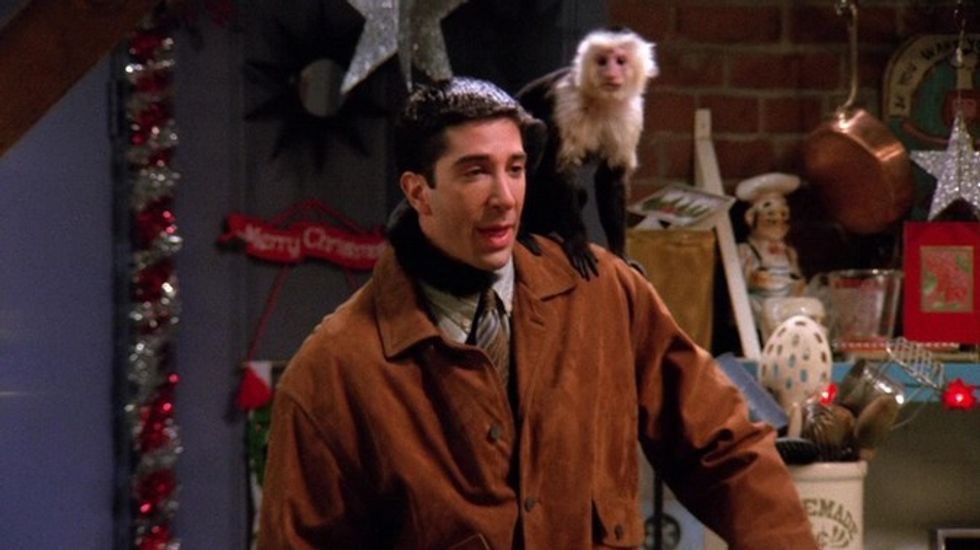 One of the animal actors who played Marcel the monkey is actually a girl — her name is Katie, and she went on to become the mascot for the Los Angeles Angels. Rally monkey!
Cutting Corners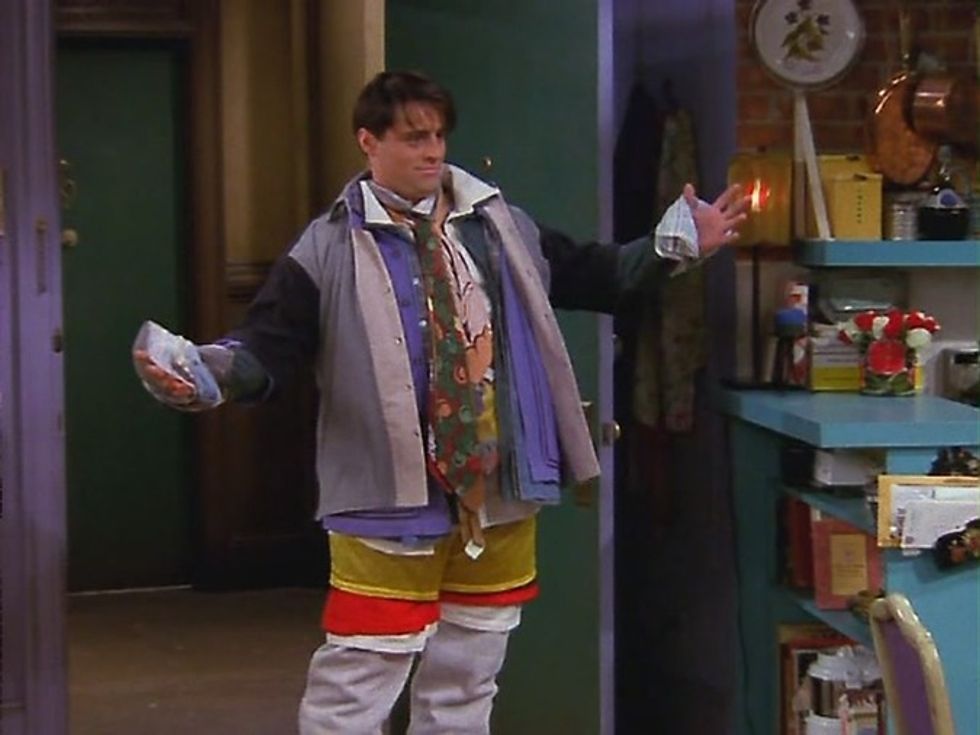 According to the
Friends
"Final Thoughts" interview, the producers needed to save money in the second season. They did so by creating the episode "The One Where No One's Ready," which took place entirely in Rachel and Monica's apartment and featured no guest stars.
Wrong Number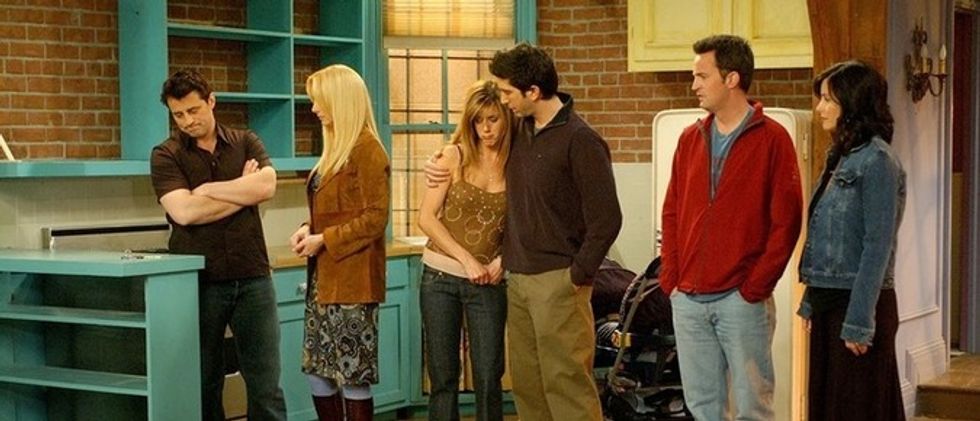 In the early seasons, Monica and Rachel's apartment is shown with the number five on the door. It was later changed to twenty.
A Love Triangle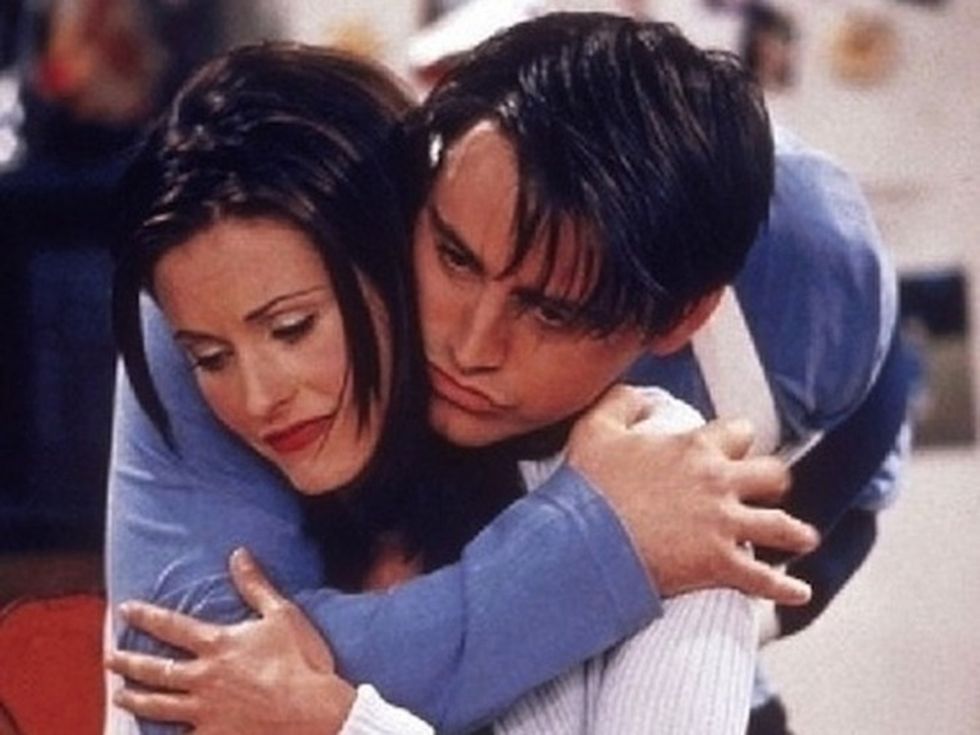 According to the producers interview with NBC News, Rachel and Ross weren't supposed to be the endgame love interests — it was originally Monica and Joey!
They'll Be There For You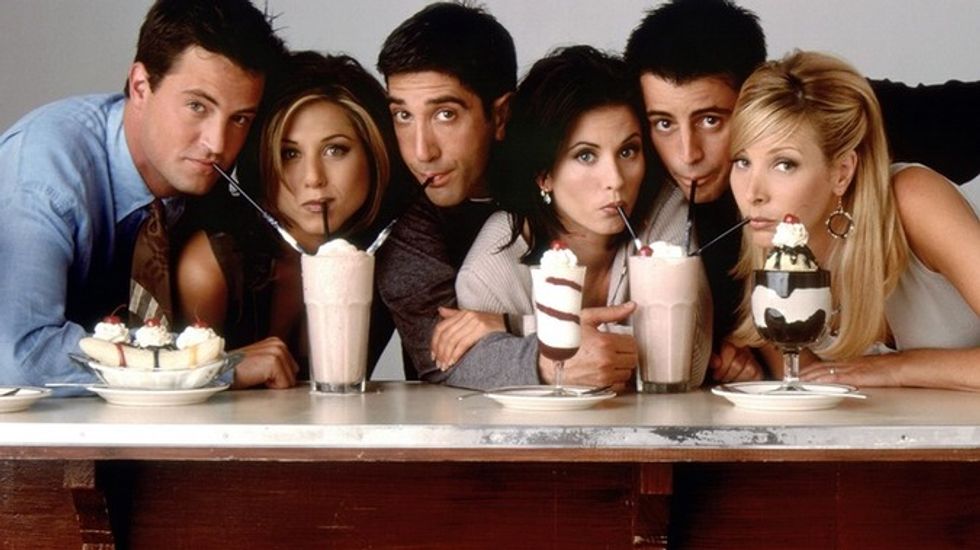 The show's actual theme song, "I'll Be There For You," by The Rembrandts, was on the Billboard Hot 100 charts for eight weeks in 1995.
Joey?!?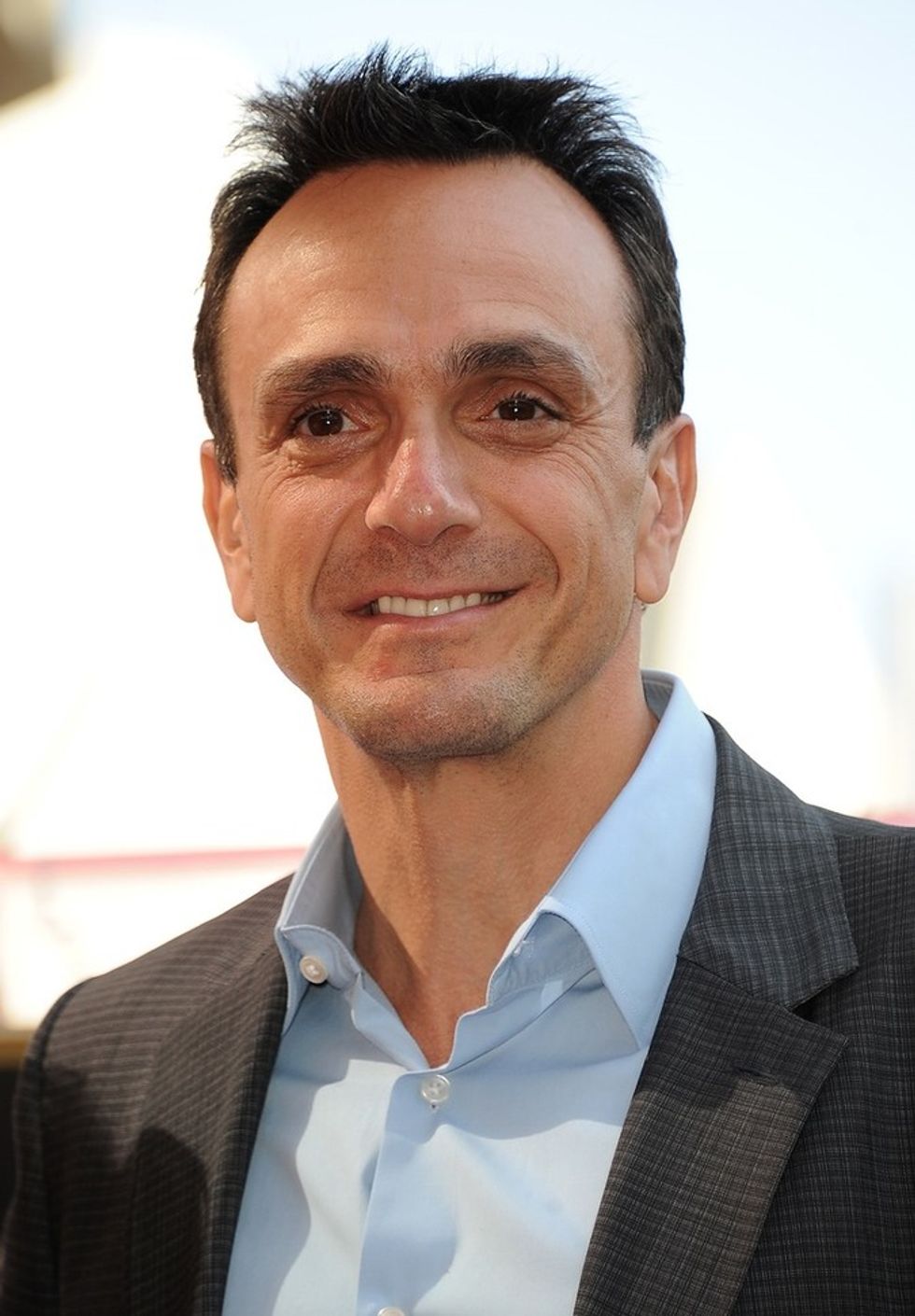 According to his AMA with Reddit, Hank Azaria, who played Phoebe's love interest David, auditioned twice for the role of Joey.
Triple Threat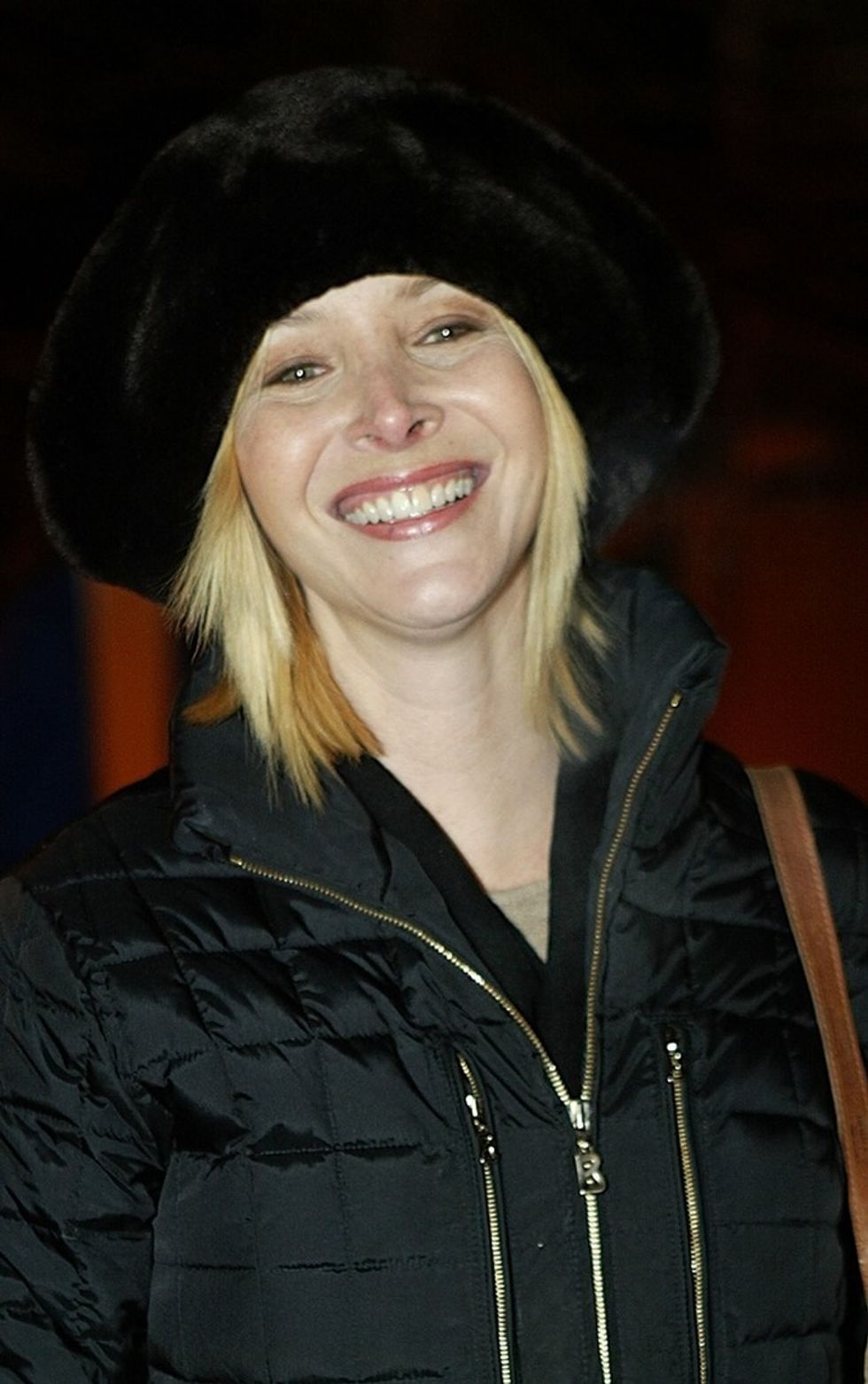 The real reason Phoebe gave birth to her brother's triplets? Kudrow was pregnant with her son, Julian, in real life, and the producers needed a pregnancy storyline that wouldn't end with the gang adding a baby to their crowd.
Speaking of Phoebe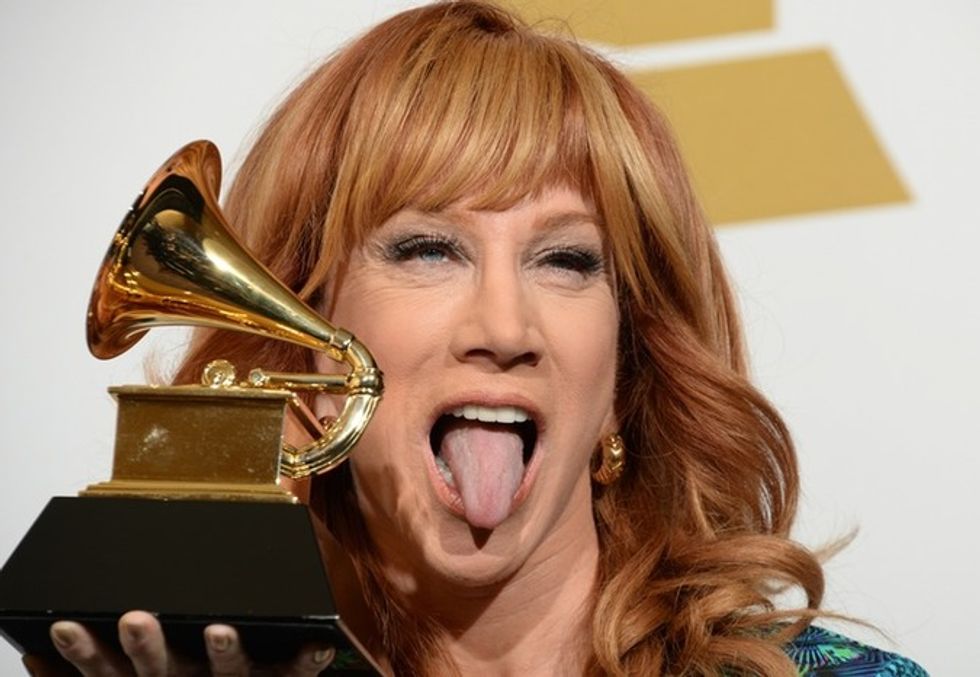 She was almost played by Kathy Griffin, who actually auditioned for the role.
Sibling Stats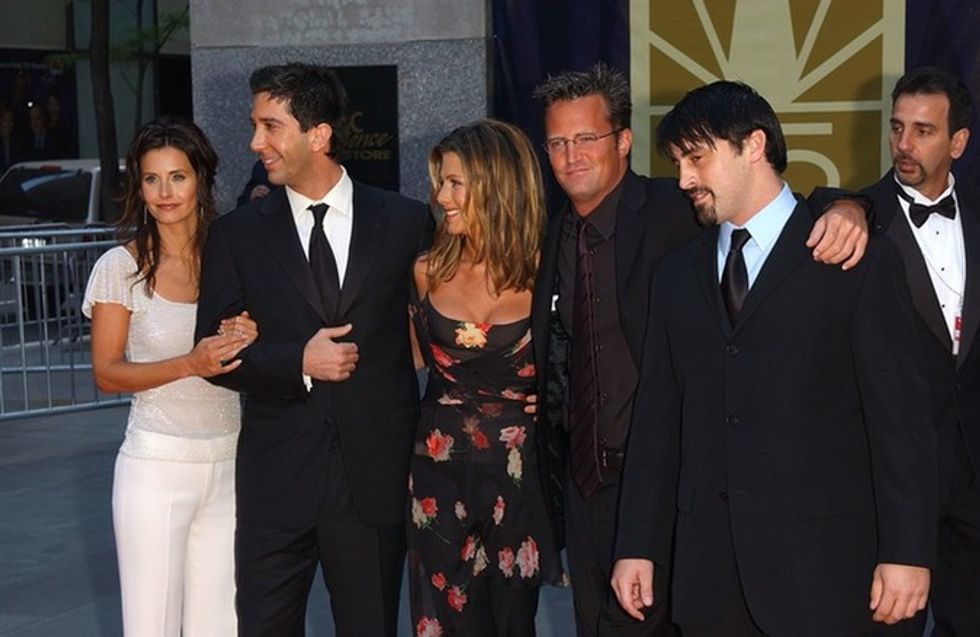 Courteney Cox is three years older than David Schwimmer, despite the fact that Monica is supposed to be three years younger than Ross.
Muddling Through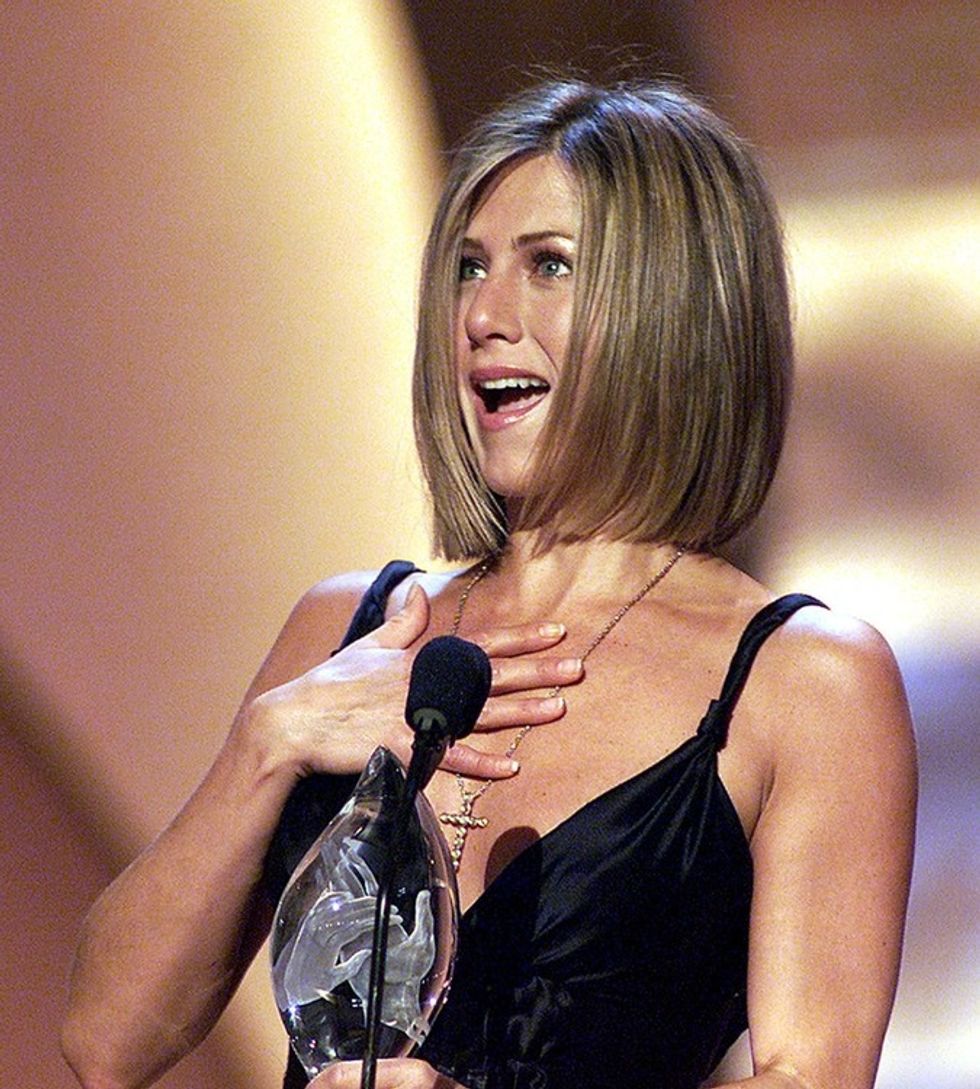 Jennifer Aniston was almost knocked out of the role of Rachel due to her commitment to series
Muddling Through
on CBS. She was released from her
Muddling Through
commitment with the stipulation that, should the CBS sitcom be a hit, she would pull herself from the
Friends
pilot. Luckily, it never happened.
Role Reversal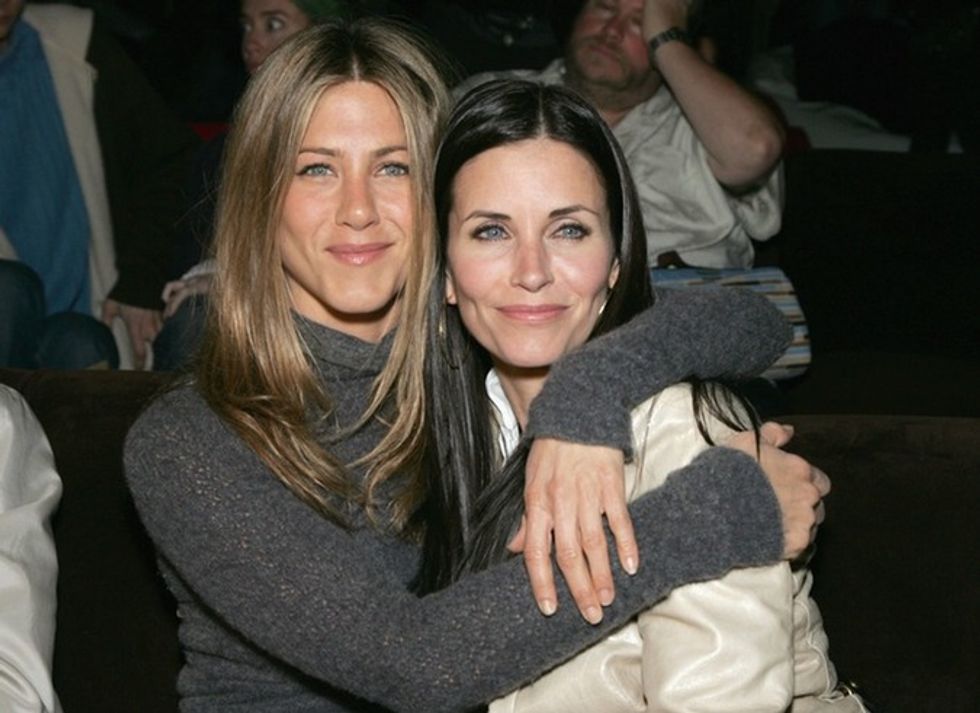 Courteney Cox was originally offered the role of Rachel, but she asked to play Monica instead. Now you can't imagine that any other way.
They Were On a Break!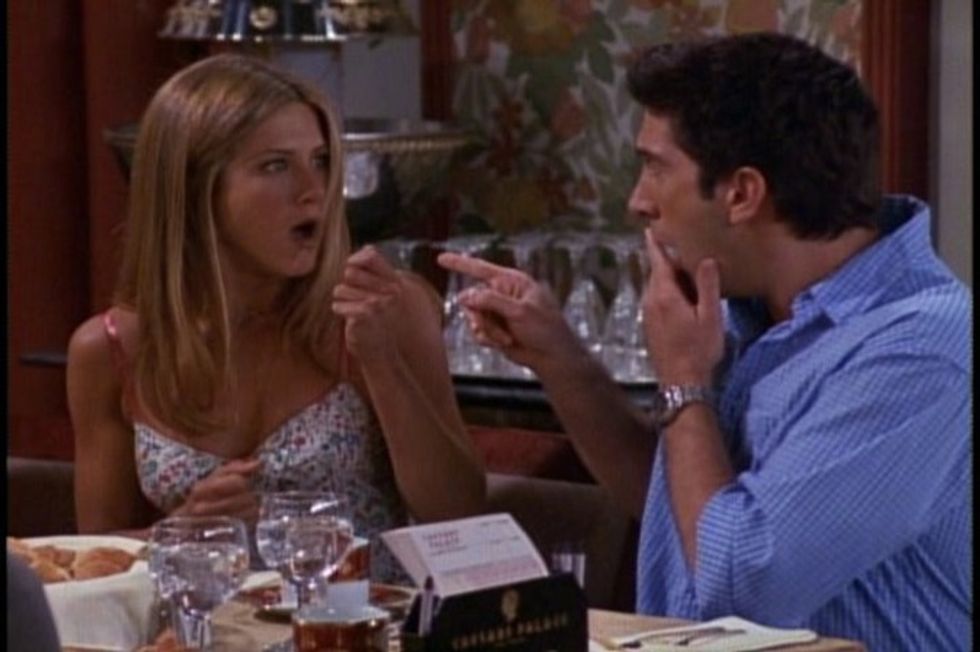 According to
Entertainment Weekly
, the
Friends
writers almost left Rachel and Ross' relationship in a "gray area" at the end of the series, where it's only hinted that they end up together. They scratched that idea, deciding not only to give audiences what they want, but what the writers wanted, too.
Director's Cut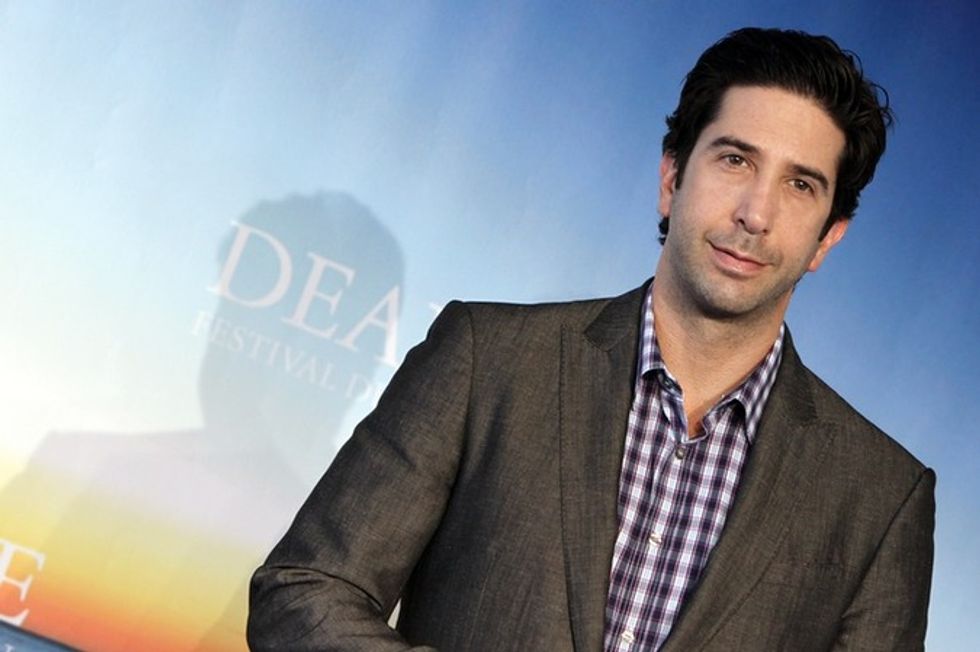 Over the ten seasons of the show, actor David Schwimmer directed ten episodes of the series.
Oh, Brother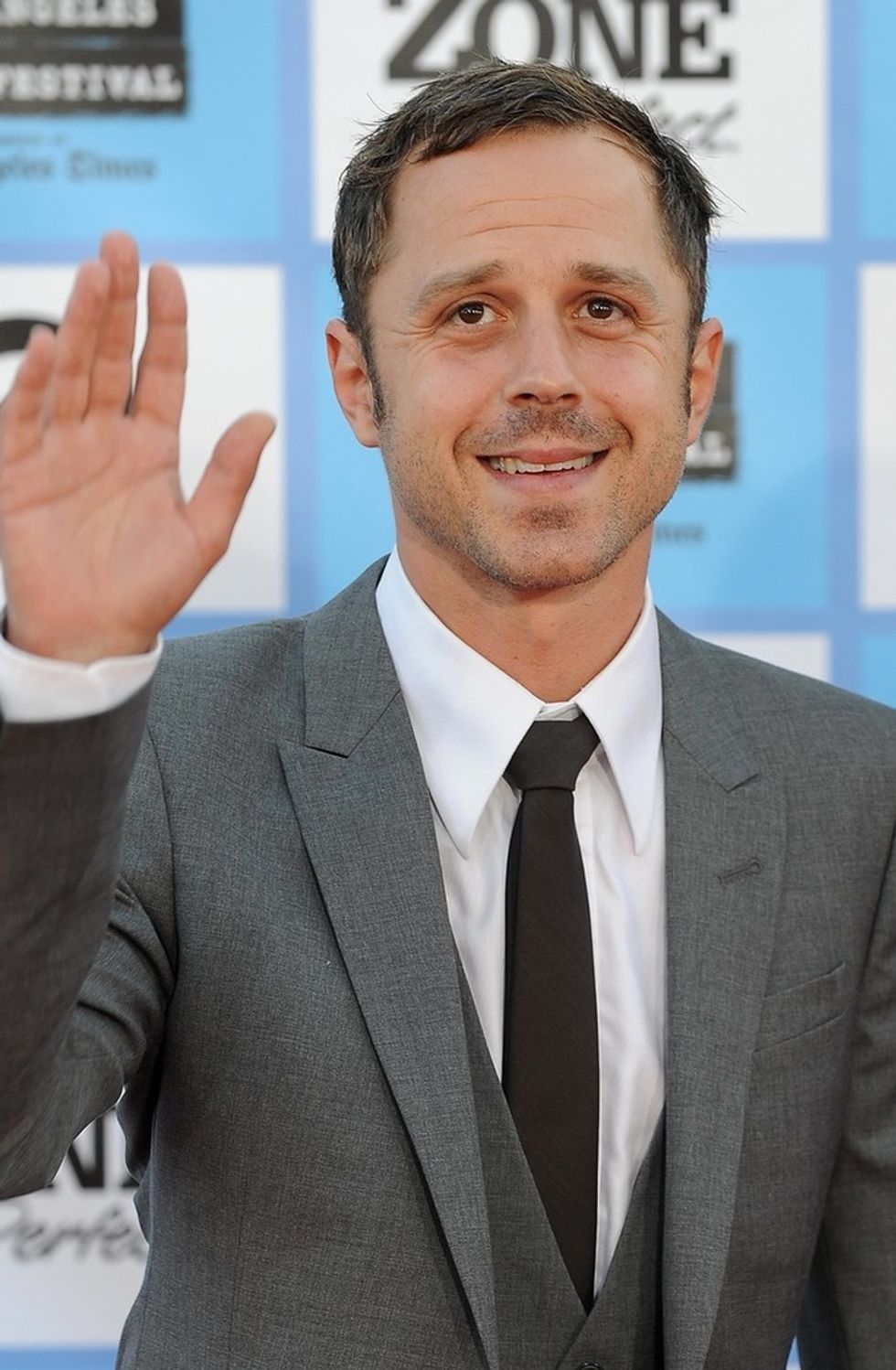 Giovanni Ribisi played Phoebe's long-lost brother Frank Jr., but, before that, he made a guest appearance as a guy who accidentally tosses a condom in Phoebe's guitar case. Technically, he could have been playing the same character.
Close Quarters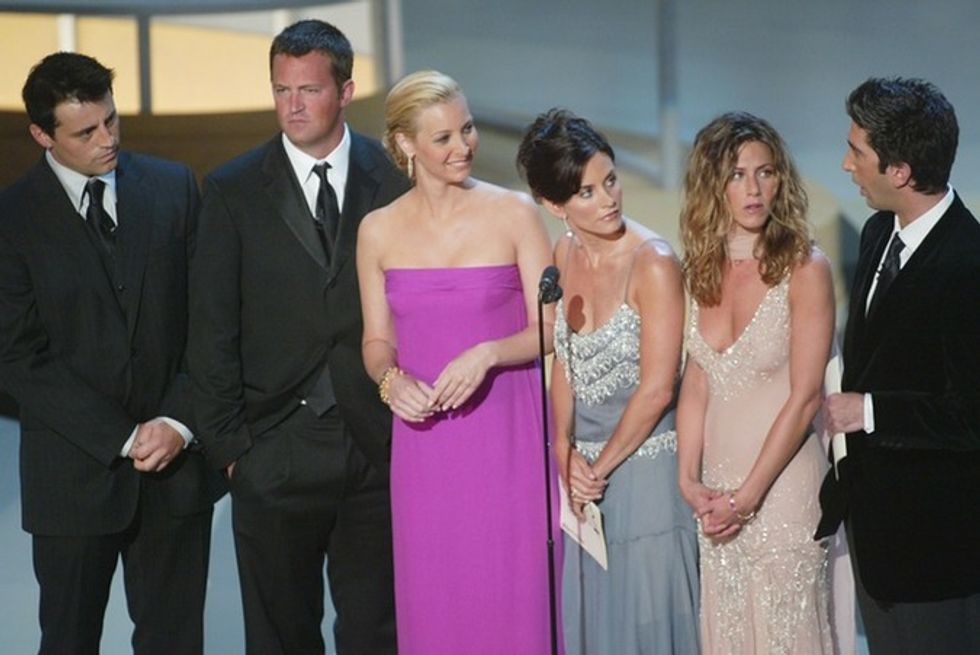 Each of the six main characters have lived in both Joey's and Monica's apartment over the years, mostly due to the time they swapped apartments after Monica and Rachel lose a bet to Chandler and Joey.
Famous Friends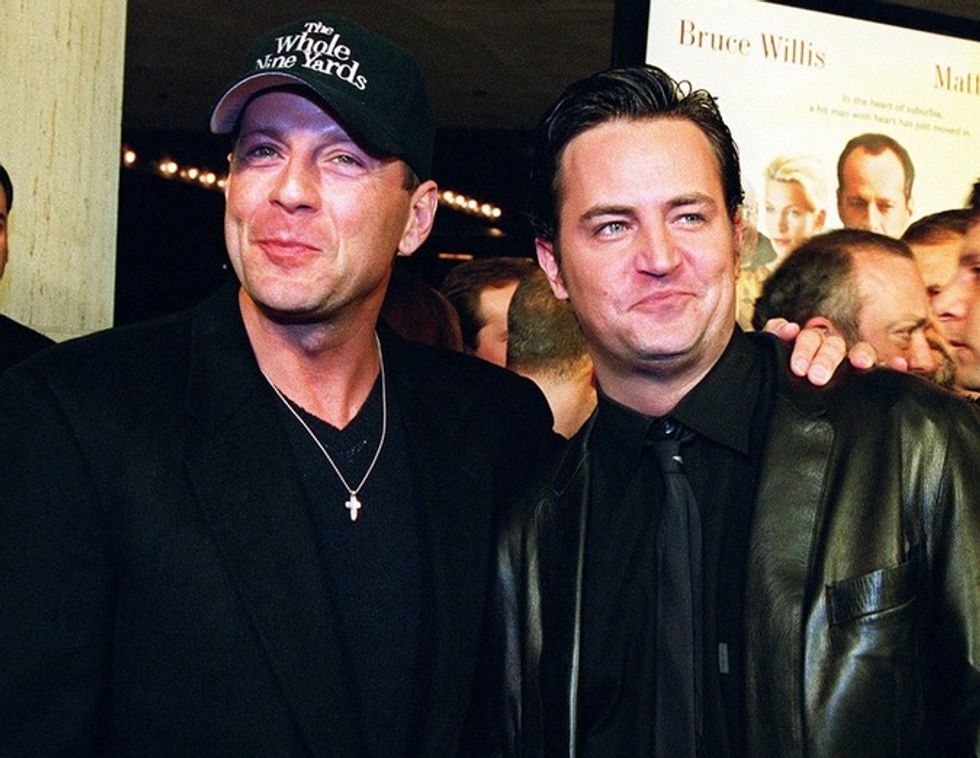 Bruce Willis guest starred on
Friends
after co-starring with Matthew Perry in
The Whole Nine Yards
.
The Rachel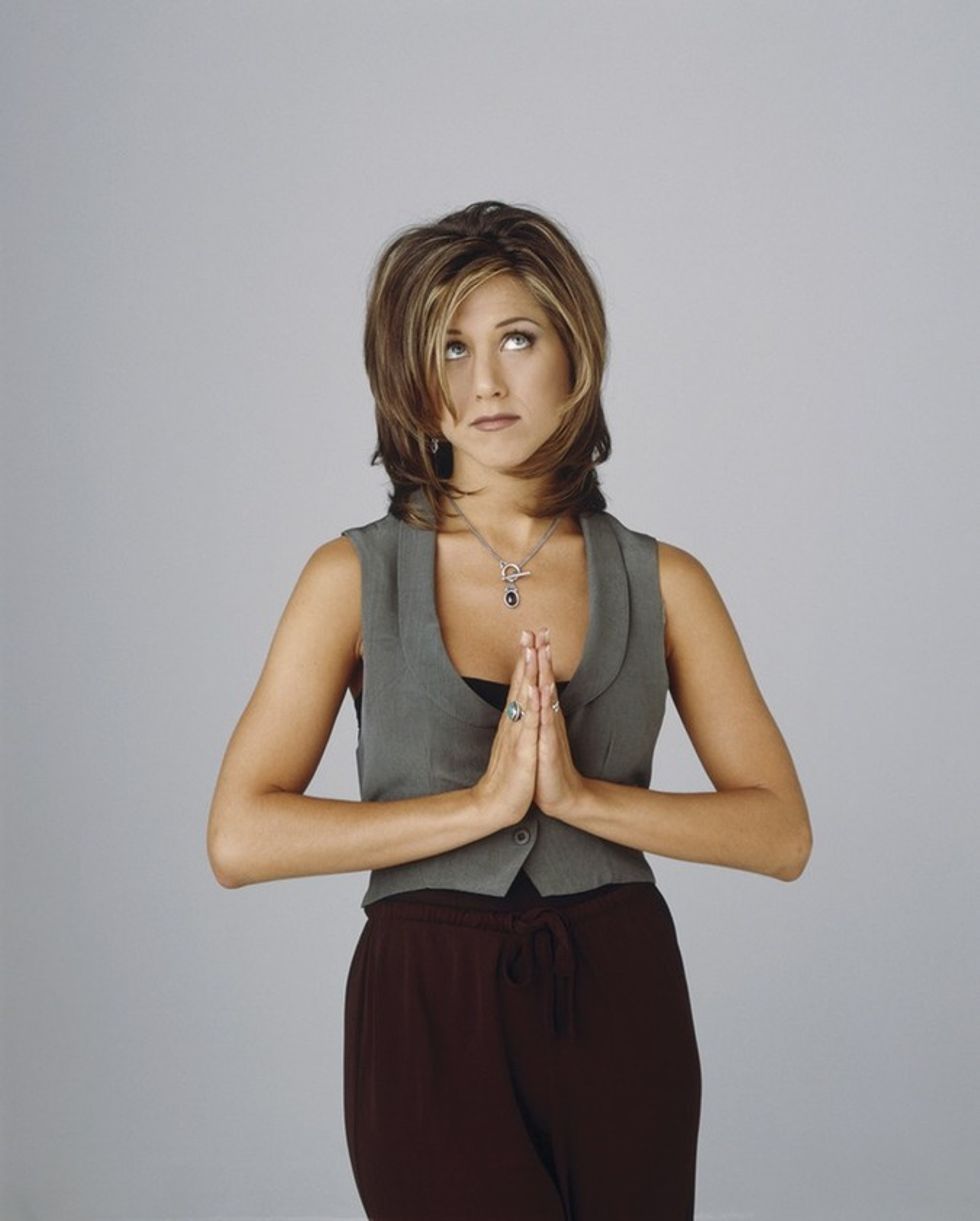 Jennifer Aniston hated her iconic haircut "the Rachel," which explains why Aniston is a such a fan of long, even locks. She told
E! Online
that she'd rather shave her head than get that haircut again.
Emmy Snub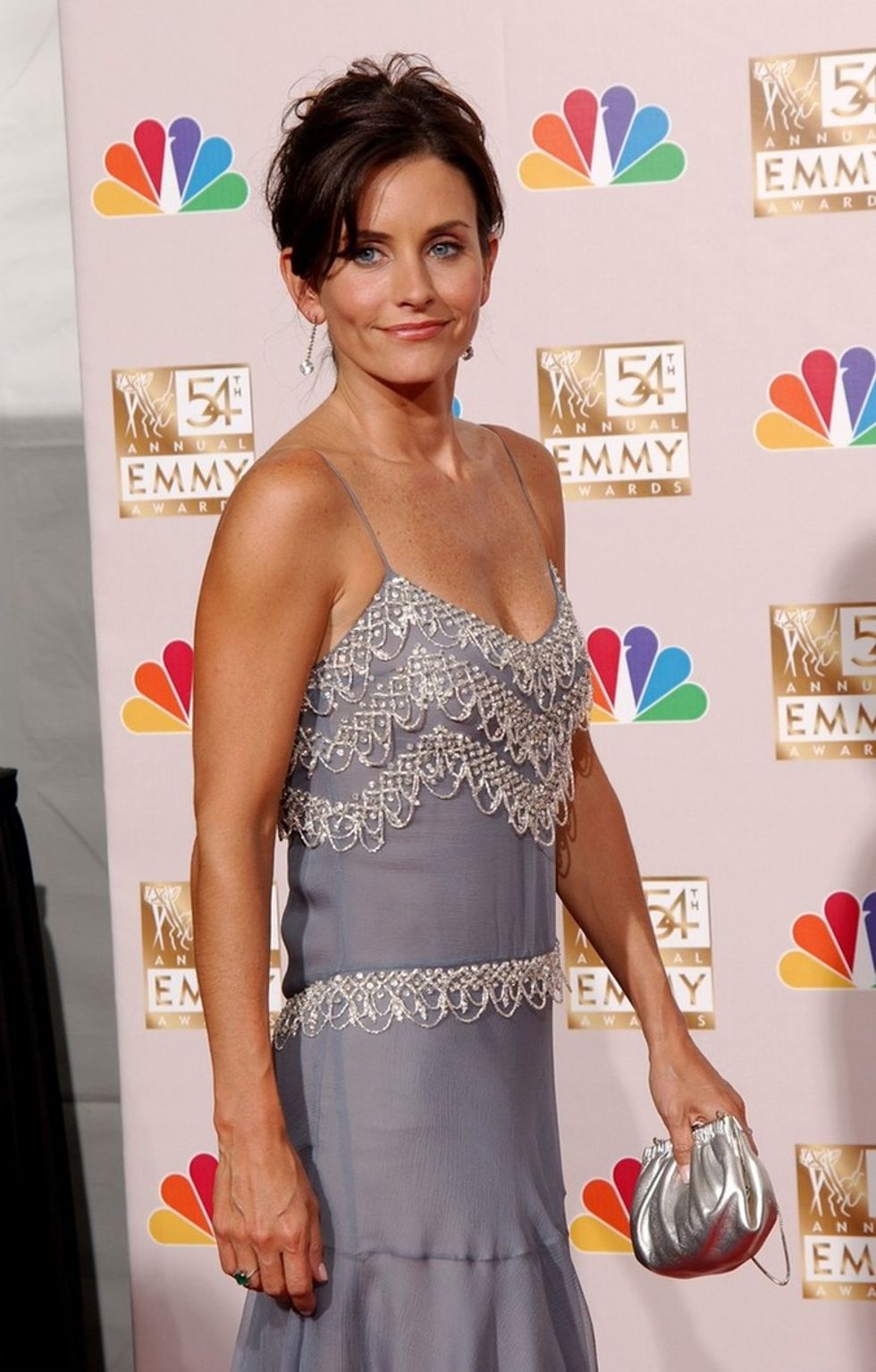 Courteney Cox never received an Emmy nomination for her work on
Friends
— what would Monica say?!
Vegas, Baby!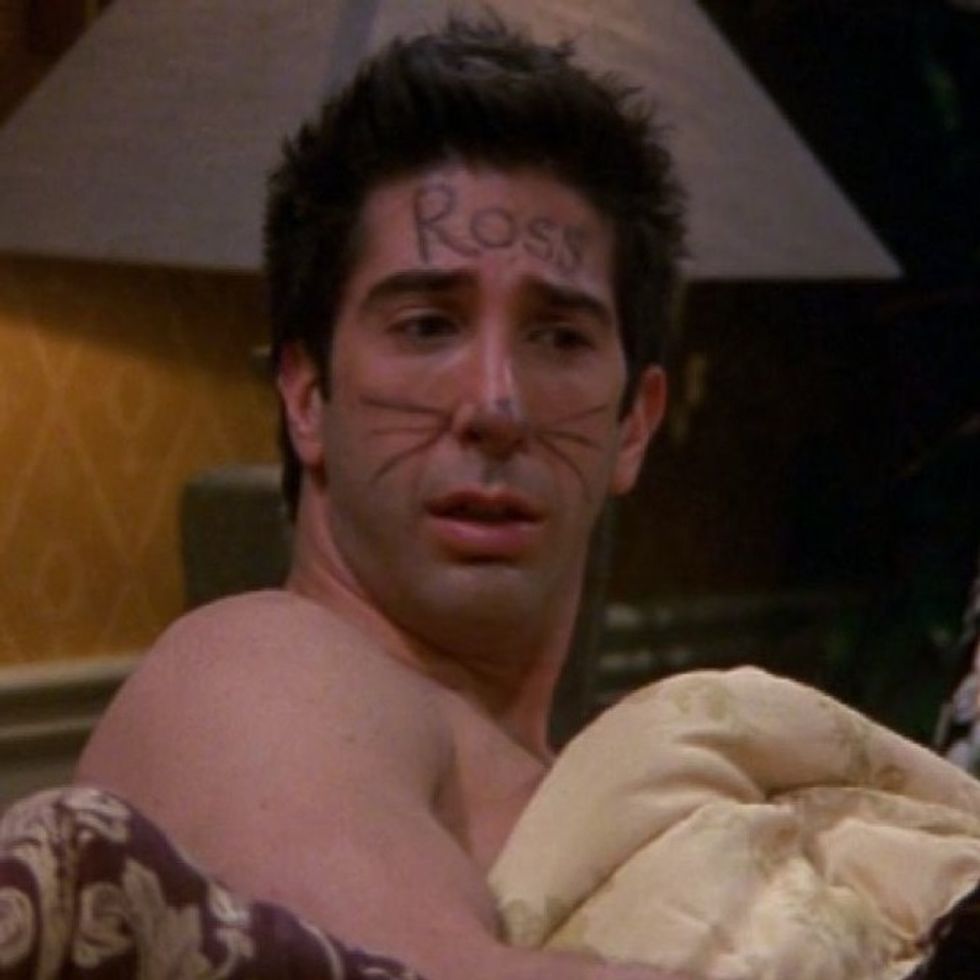 The cast took a trip to Las Vegas together before the series aired. They stayed at the Caesar's Palace hotel. Later in the show, their characters also went on a Vegas trip and stayed at that hotel. In fact, it was where Ross and Rachel got drunkenly married.
The Buzz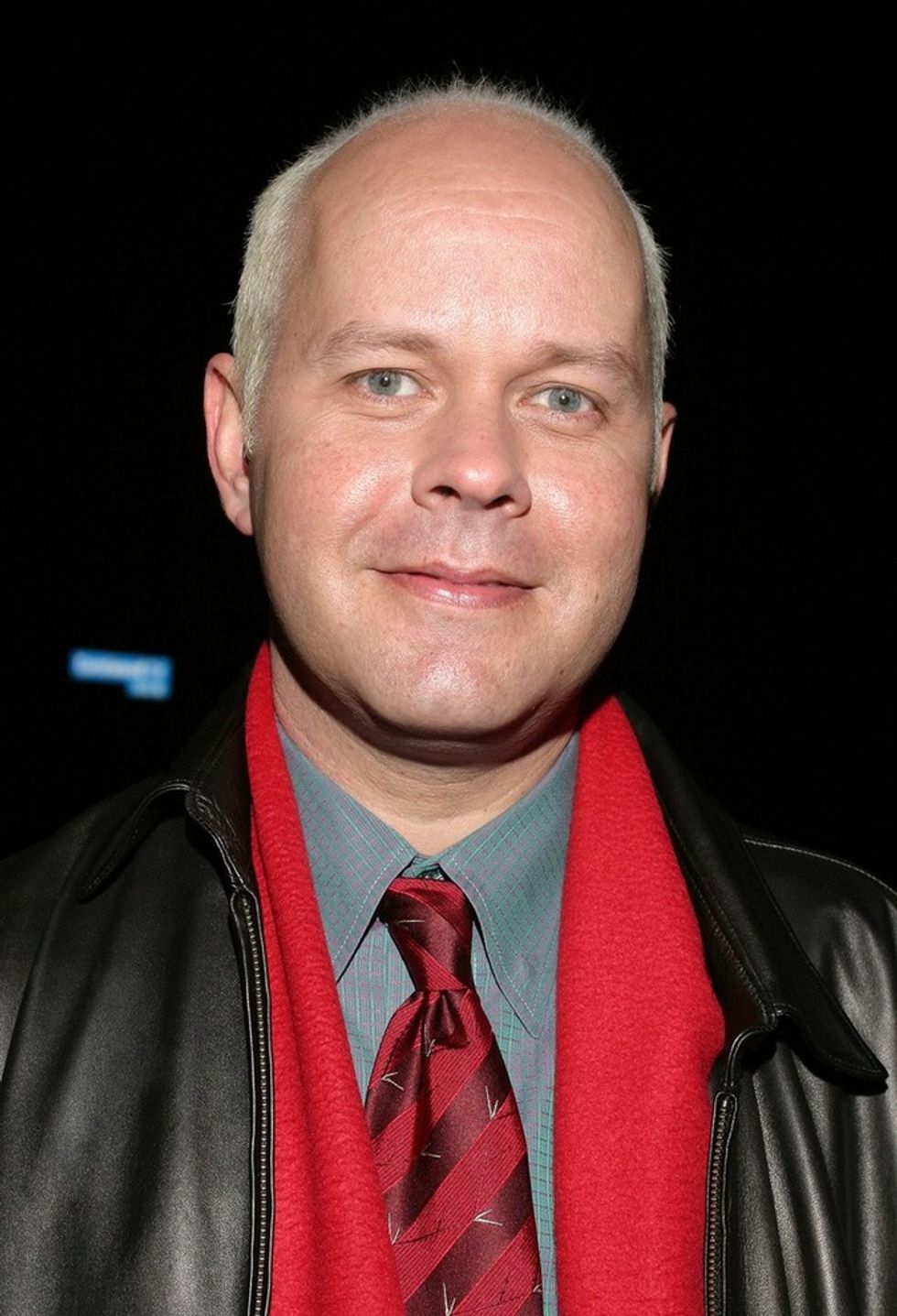 James Michael Tyler said he scored the role of Gunther after he told producers that he knew how to work an espresso machine. He joked that he really thought his Masters in Fine Arts would get him further in the acting world than his ability to make coffee.
Part Two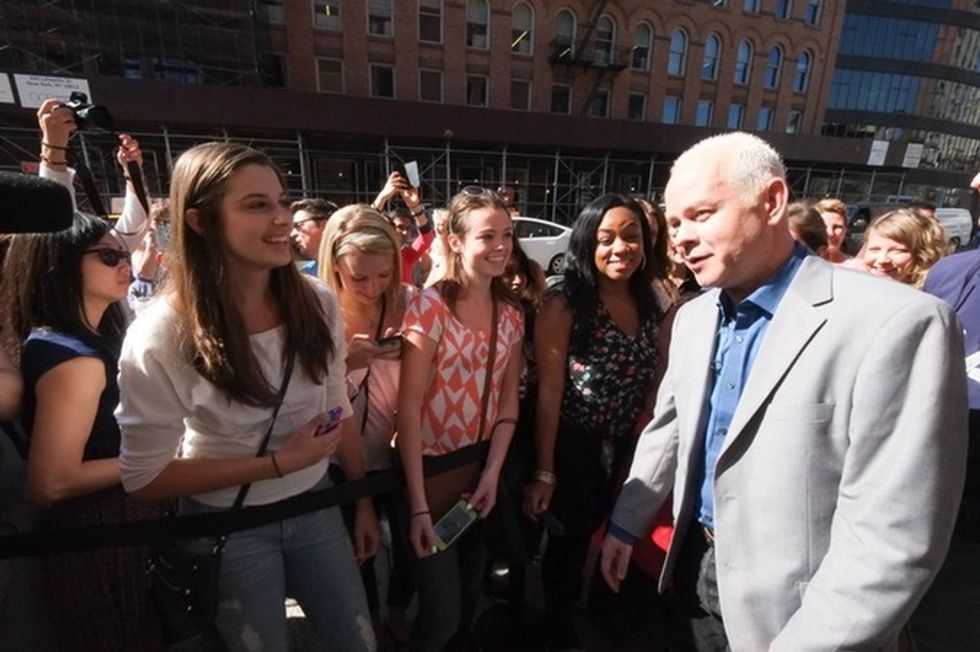 Gunther actor James Michael Tyler later appeared on Matt LeBlanc's Showtime series
Episodes
as himself.
Payday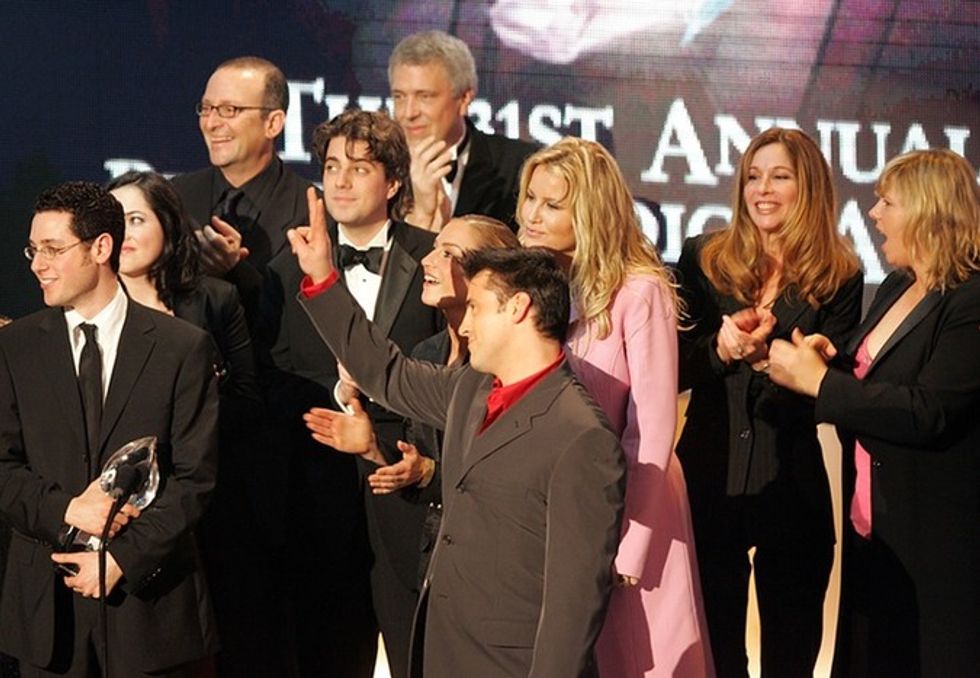 The main cast started out making $22,000 an episode. In 1997, they renegotiated for $100,000 per episode, and, in the 10th and final season, made a whopping $1 million per episode.
The Soaps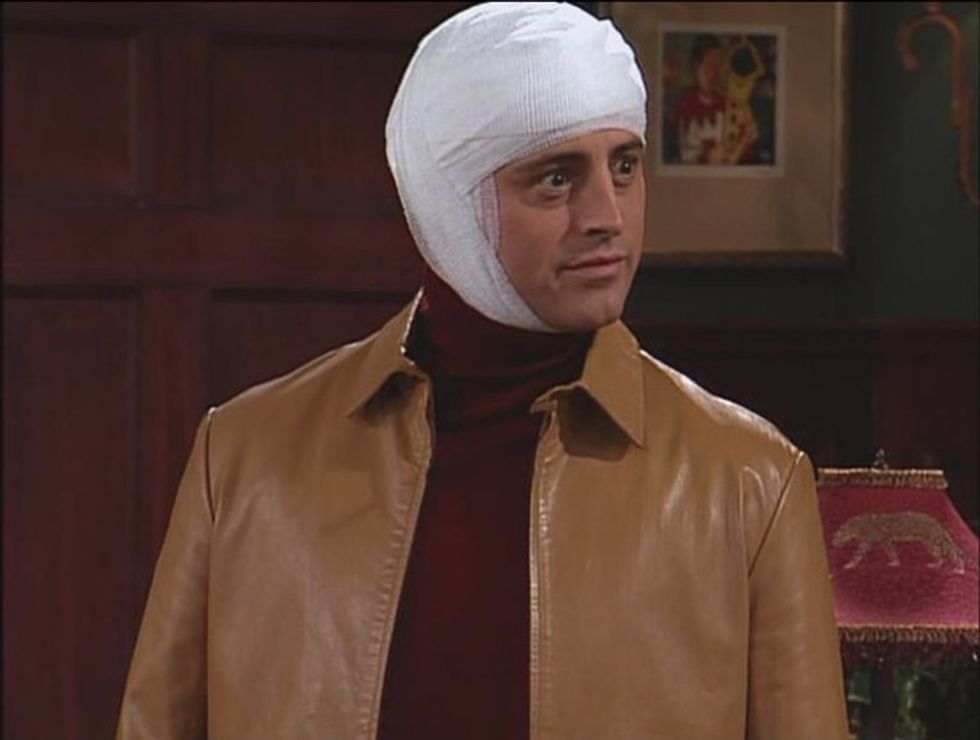 Though Joey films
Days of Our Lives
in New York, the real show films in Burbank, Calif.
Love Hurts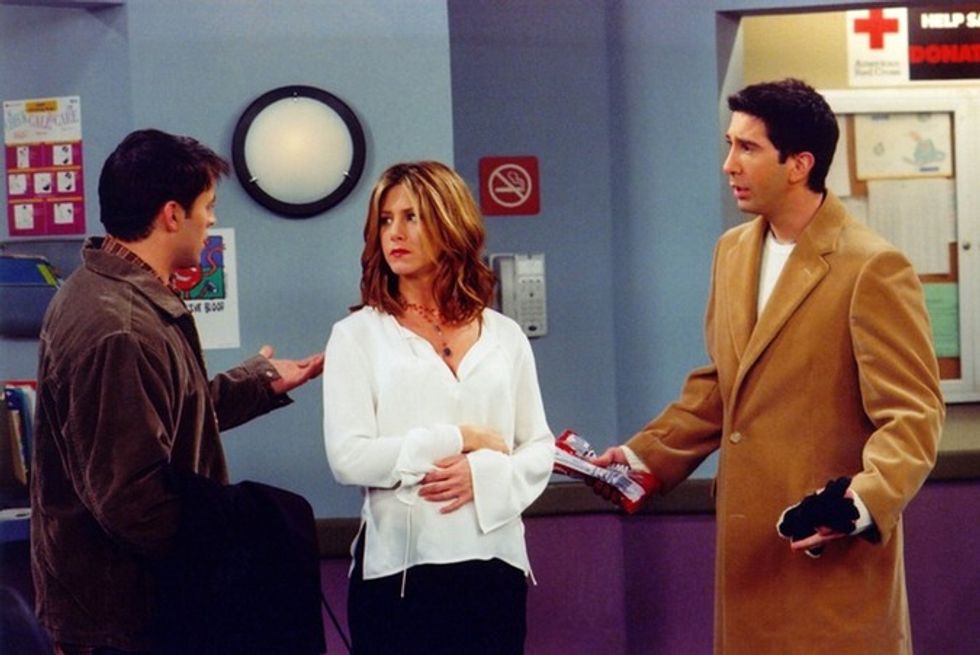 According to the
Friends
"Final Thoughts" interview, even the actors were scared of Rachel and Joey's romantic storyline, and they didn't like it.
Making the Cut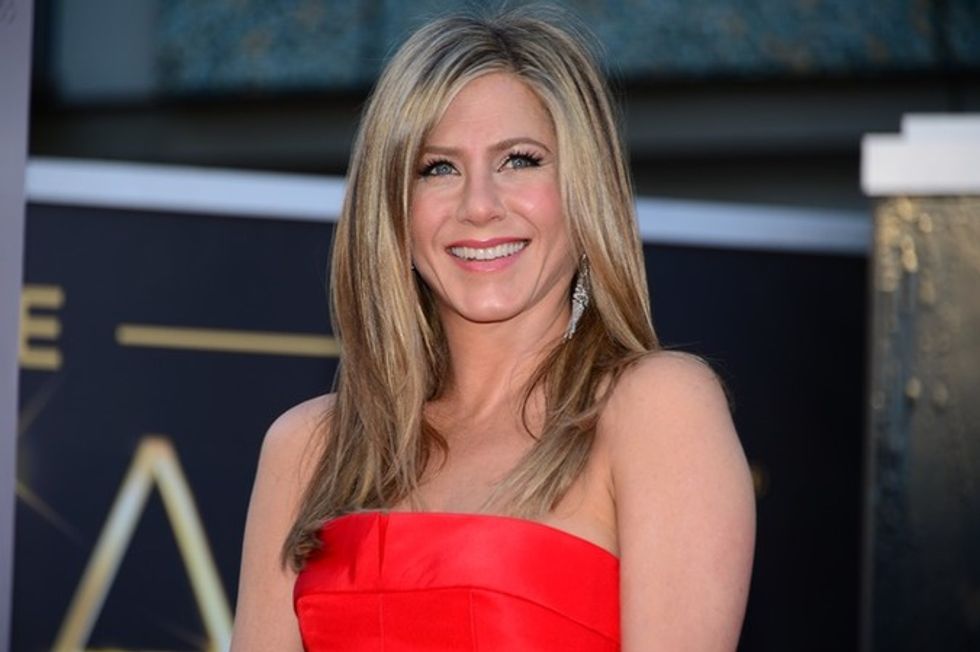 While most seasons of
Friends
are approximately 24 episodes, the last season was truncated to just eighteen due to Aniston's film schedule.
Wife Swap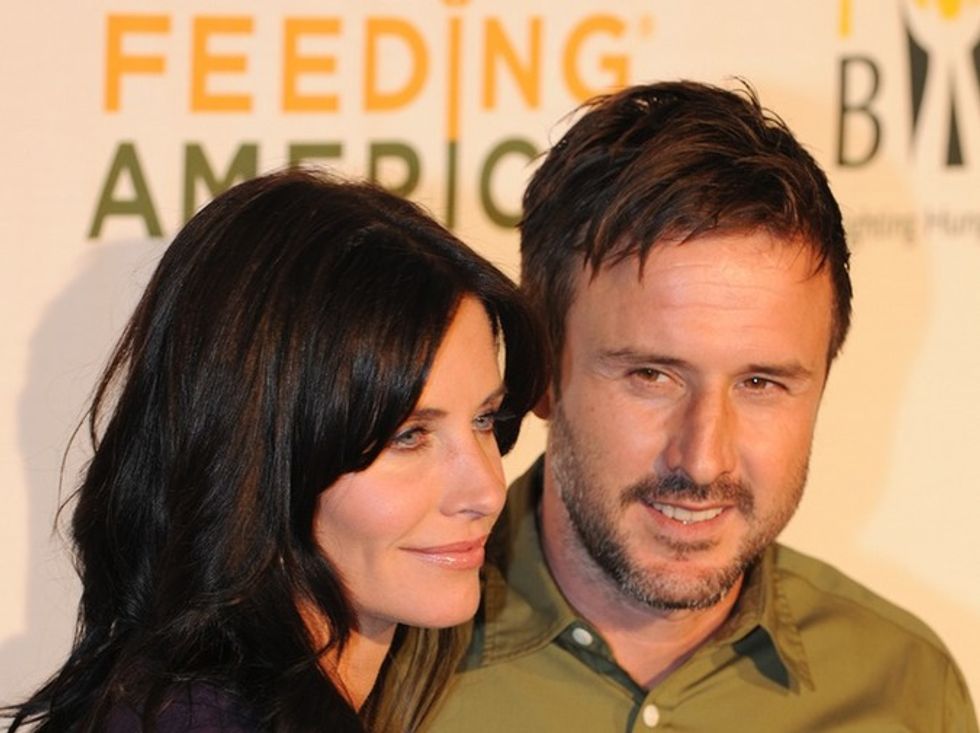 Courteney Cox's former real-life husband David Arquette guest-starred on the series, but he played Phoebe's love interest instead of Monica's.
Et tu, Ellen?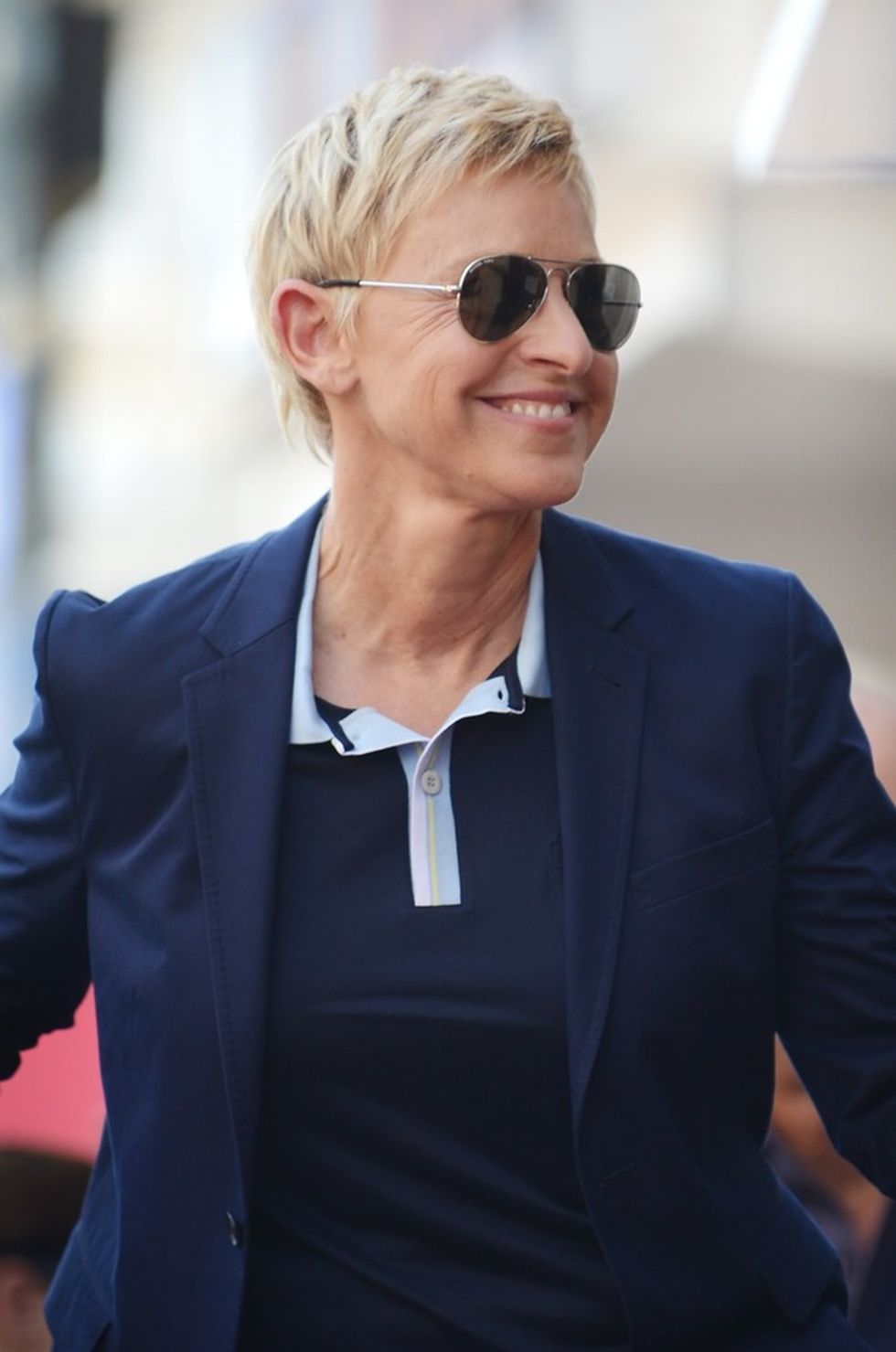 Ellen DeGeneres was the producer's first choice to play Phoebe, but obviously, she turned it down.