A thirty-two-year-old woman has devastatingly, and shockingly, passed away while saying her goodbyes at her own mother's funeral.
Keep scrolling for this heartbreaking story...
We are living in dark and devastating times.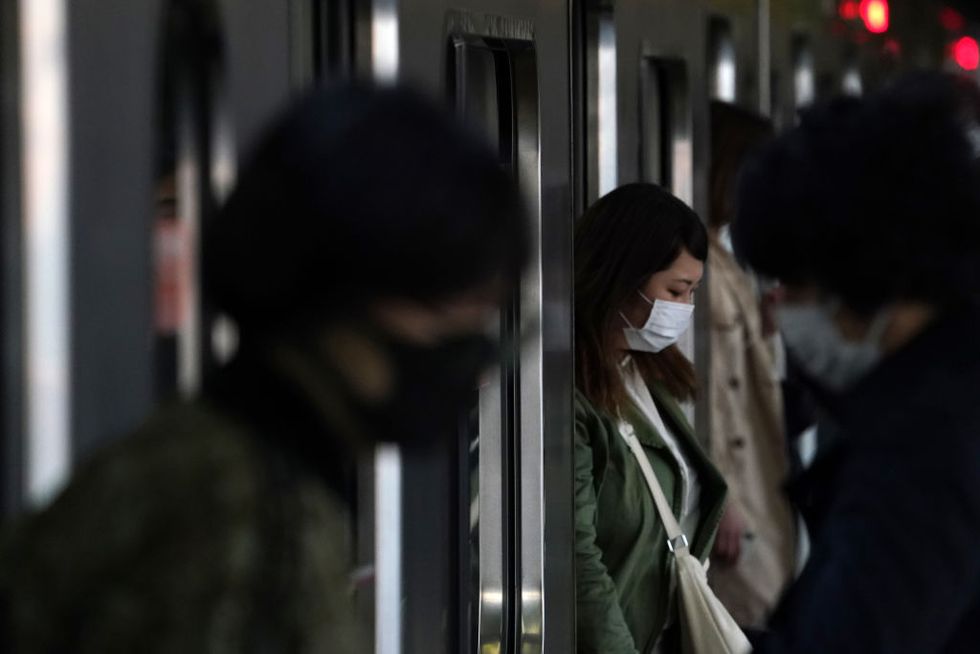 via: Getty
The world has been brought to its knees by a destructive medical pandemic which, after 3 months, is still showing no signs of improving anytime soon.
Over a million people have been infected with the virus...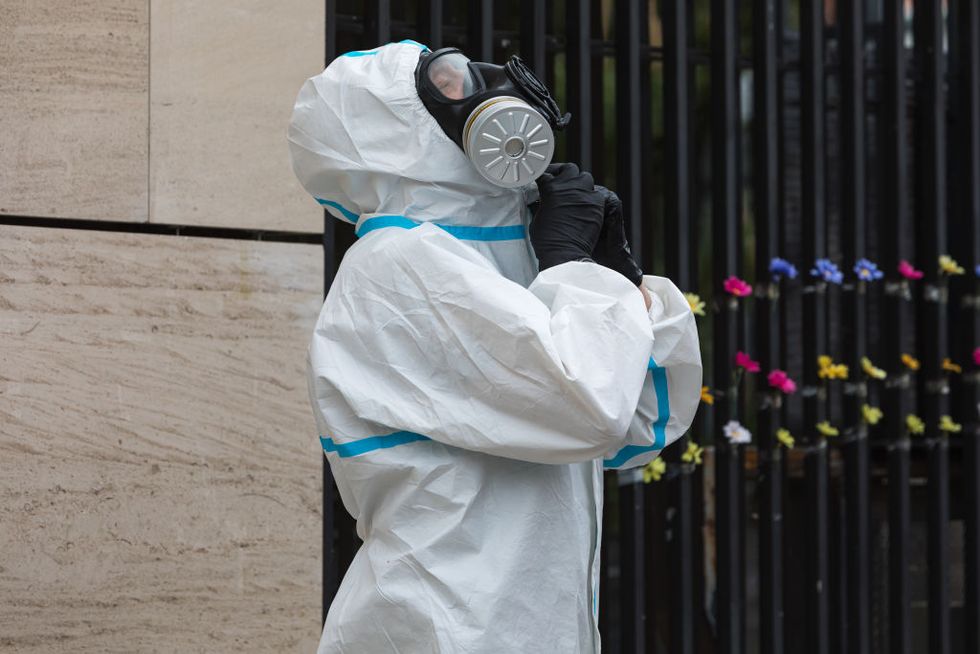 via: Getty
And, tragically,
97,000 more
have passed away.
Hundreds of thousands of families all over the world are grieving the loss of their loved ones...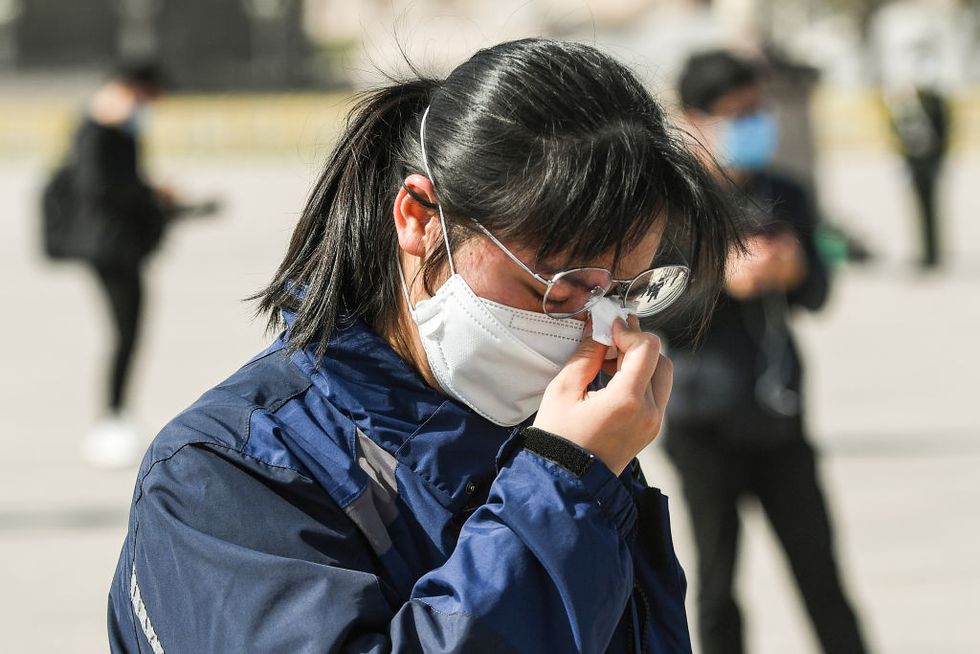 via: Getty
But have been unable to provide proper send-offs or achieve any form of closure.
As a result of the lockdown and self-isolation regulations...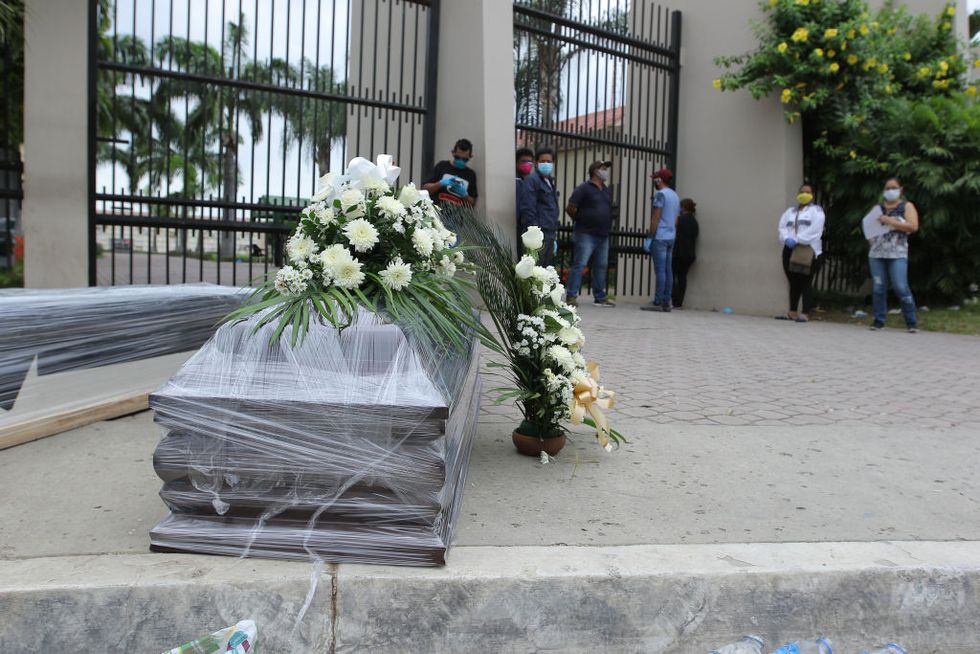 via: Getty
The way in which people grieve and get closure from their loss has been impacted massively.
This has been making things even more difficult.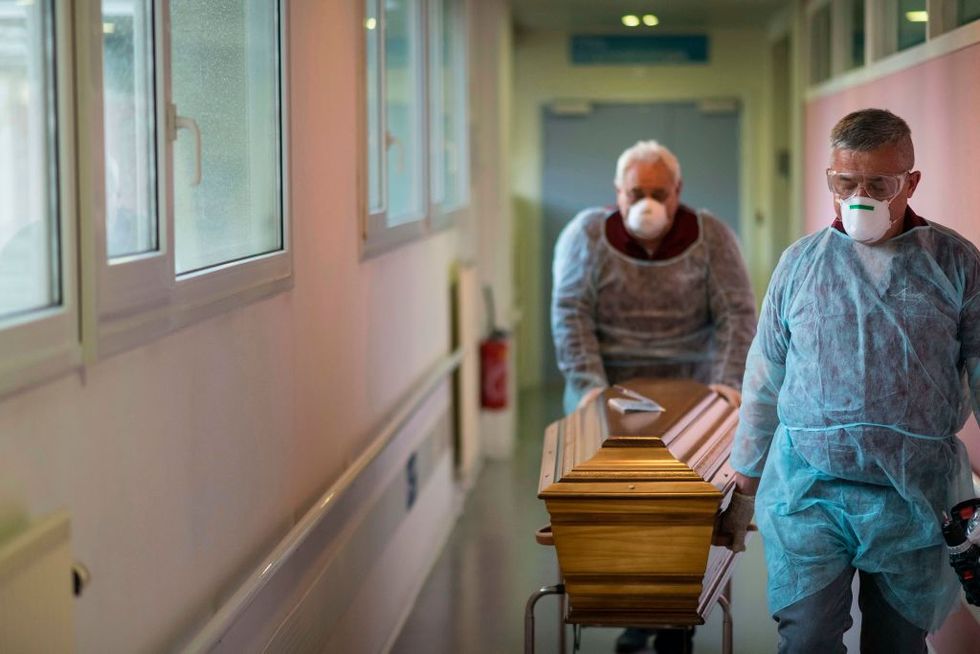 via: Getty
Not only are people losing their loved ones, but they have also been unable to grieve properly, too.
Firstly, those in the hospitals aren't allowed any visitors.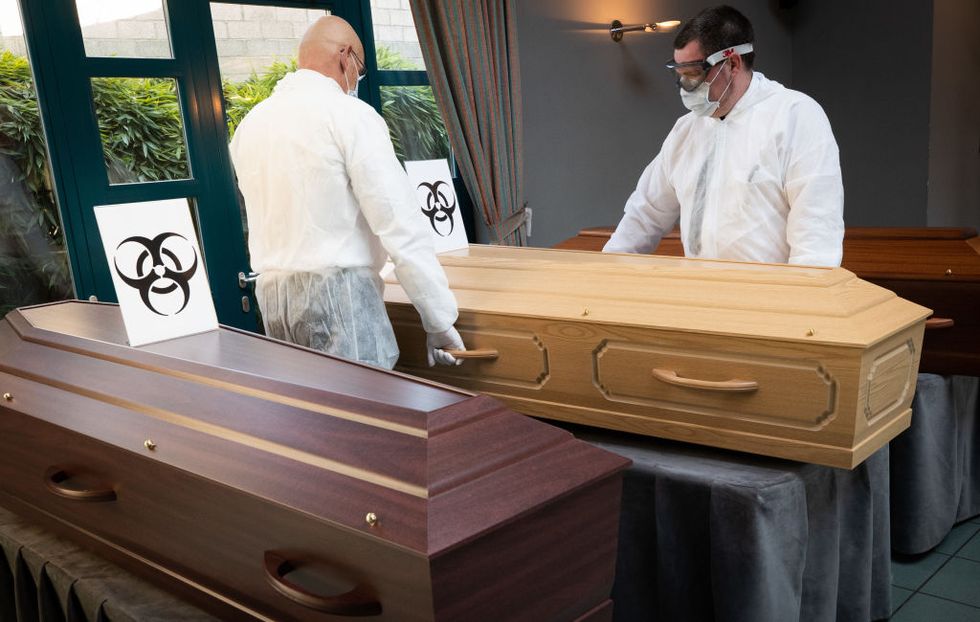 via: Getty
So this means that the majority of people dying are having to dye alone, without their family and loved ones surrounding them.
And the way in which we conduct funerals has been impacted massively, also.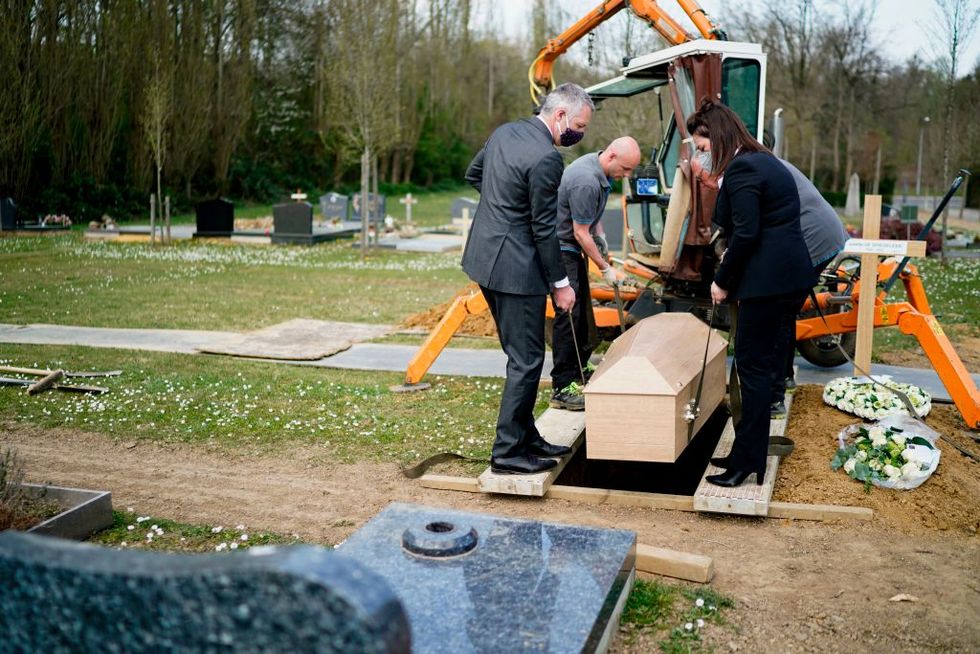 via: Getty
The attendance of funerals has been limited drastically, meaning that only immediate family members are able to attend.
This means that as little as 2 people are able to attend some funerals...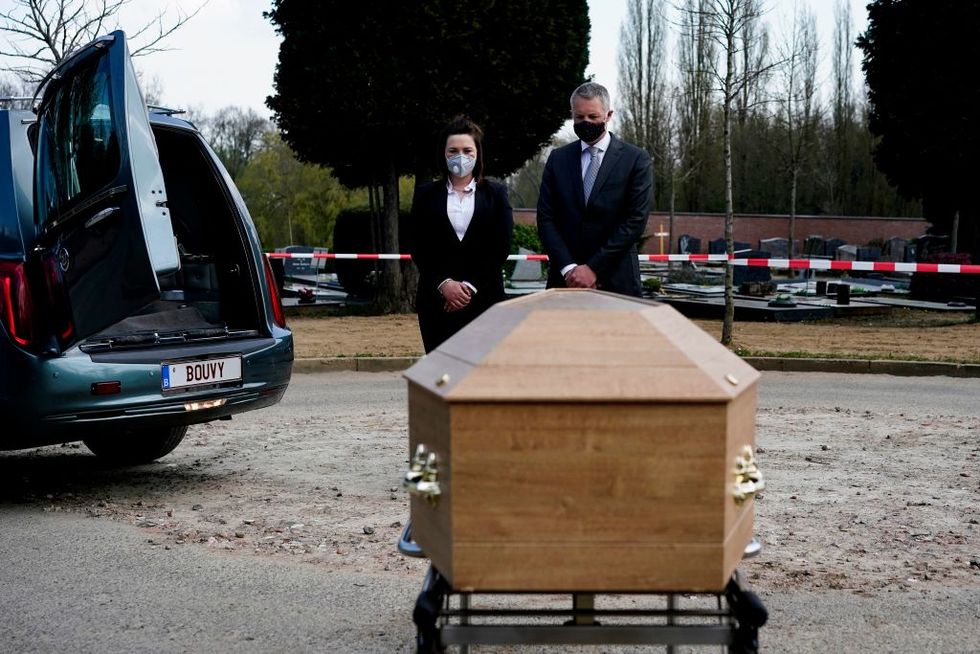 via: Getty
And even they have to abide by the strict social-distancing measures implemented by the government.
It's a truly devastating time for all those in mourning.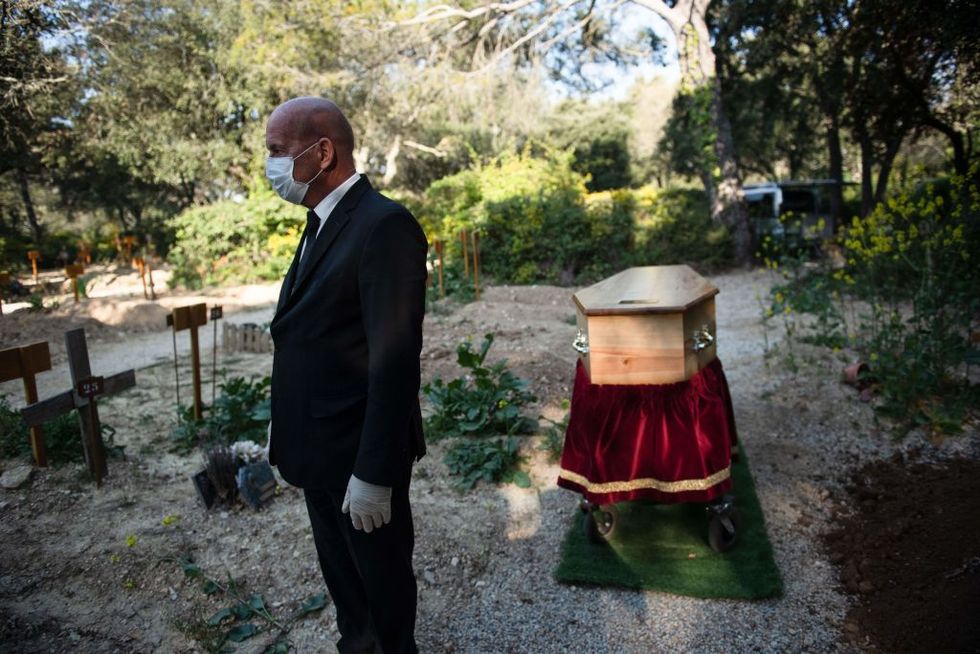 via: Getty
But, for one family in the United Kingdom, the
unthinkable
happened at the restricted funeral of a loved one.
Sixty-three-year-old Julie Murphy passed away last month after a long battle with MS and dementia.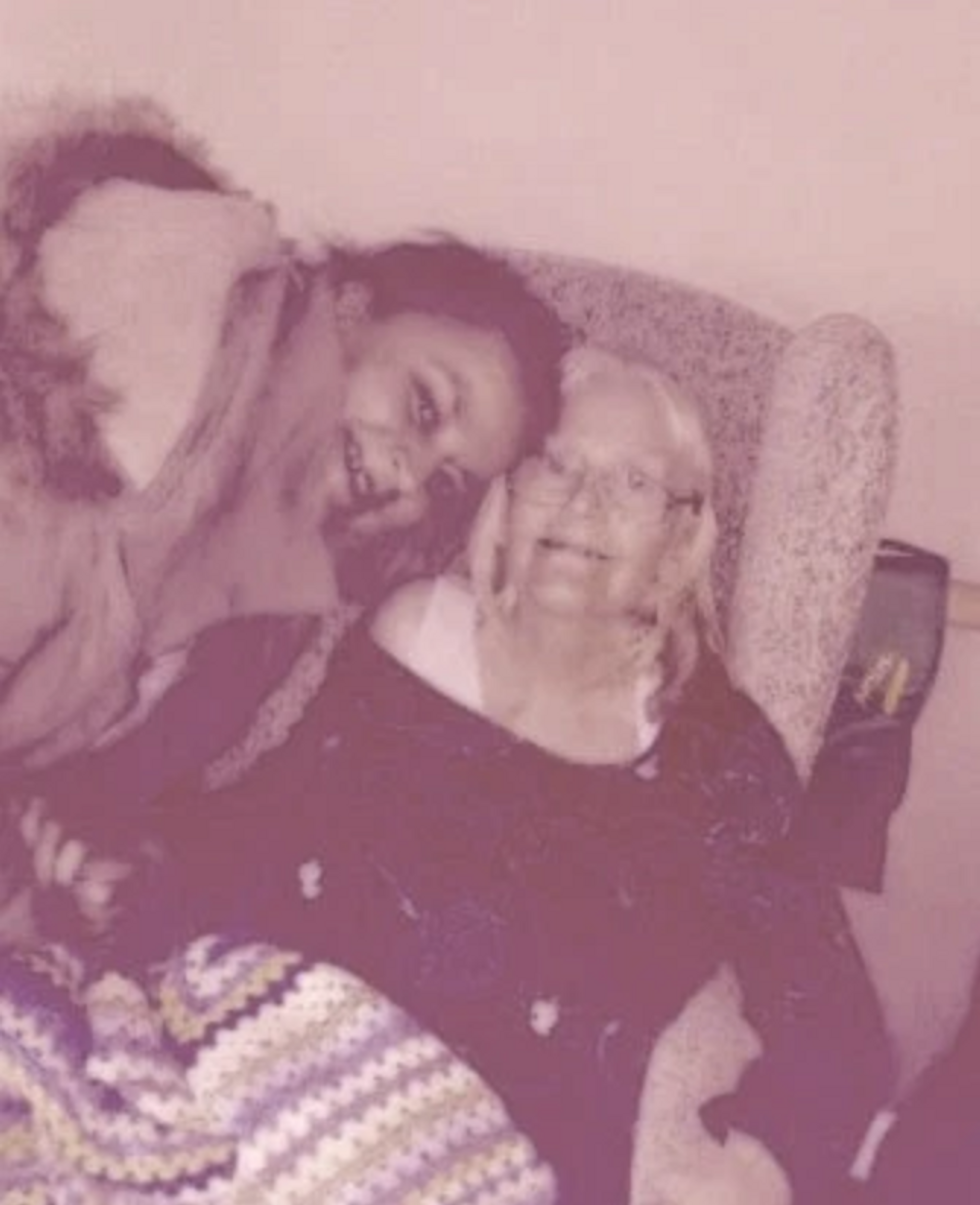 And last Tuesday, her funeral was held at Atherstone Cemetery in her hometown of Warwickshire where, as a result of lockdown restrictions, only a handful of immediate family members were able to attend.
Julie had 4 children...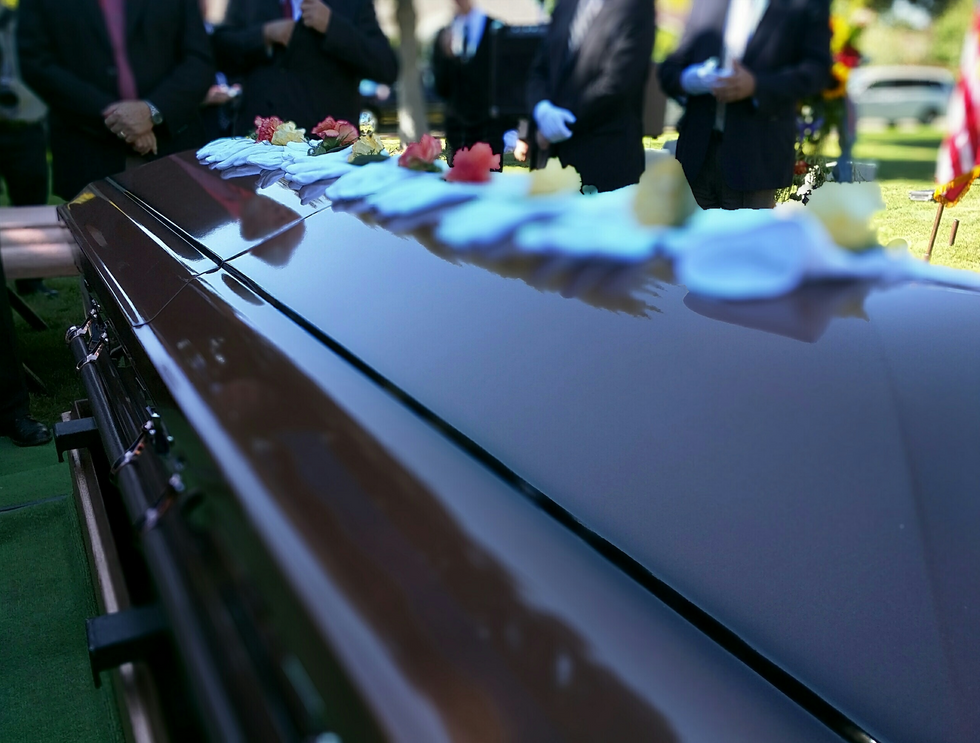 via: Getty
3 of whom attended the service. One of her daughters, Sadie, had recently had a kidney transplant, so she was unable to attend due to virus risks.
However, one of her daughters began feeling unwell during the service.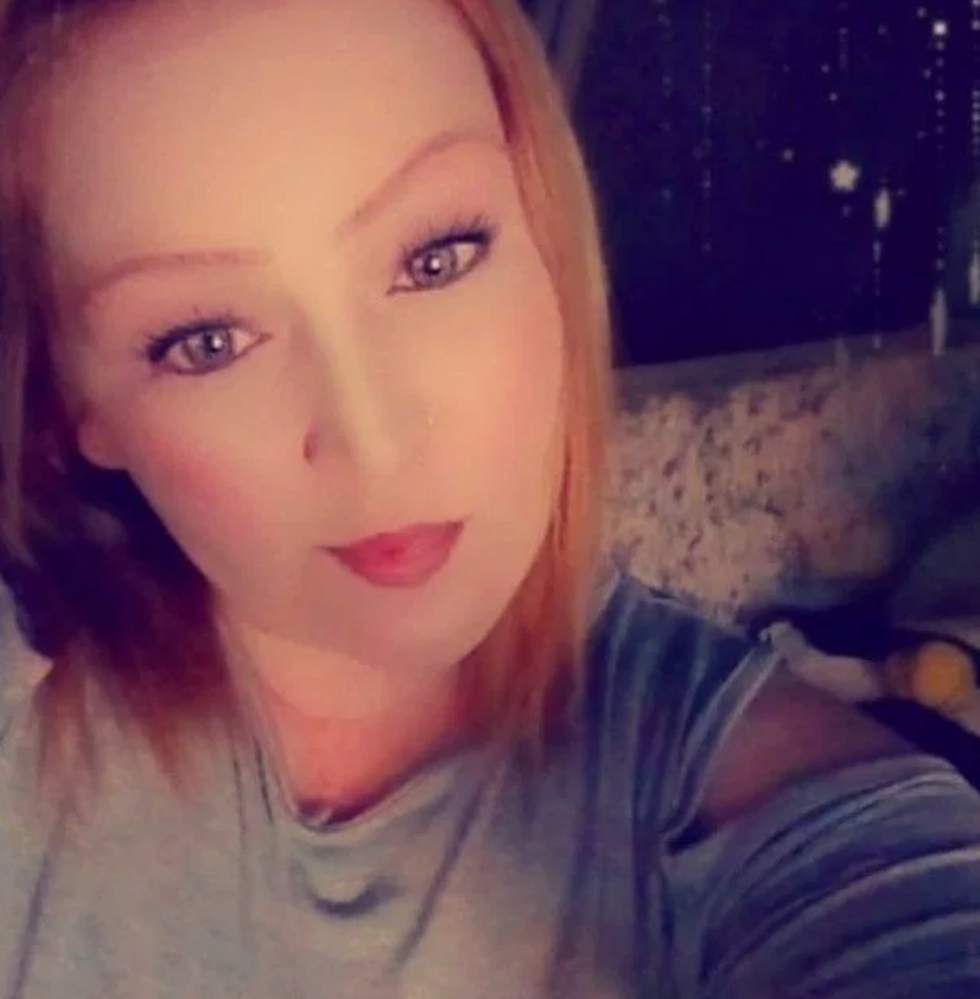 Thirty-two-year-old Laura Richards began feeling chest pains as her mum's coffin was lowered into the ground.
At first, her family put it down to stress and anxiety.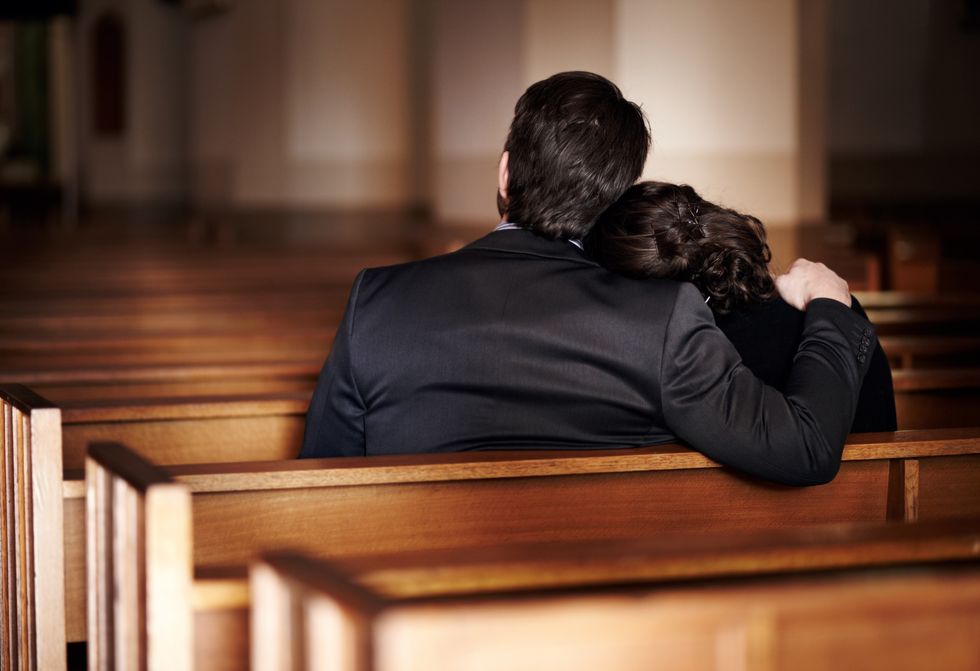 via: Getty
Which is understandable at a funeral. Her sister, Lisa, told 
the Sun Online:
"Everyone was really upset and Laura said she was light-headed and had pains in her chest. We thought it was just anxiety at first."
But things quickly deteriorated.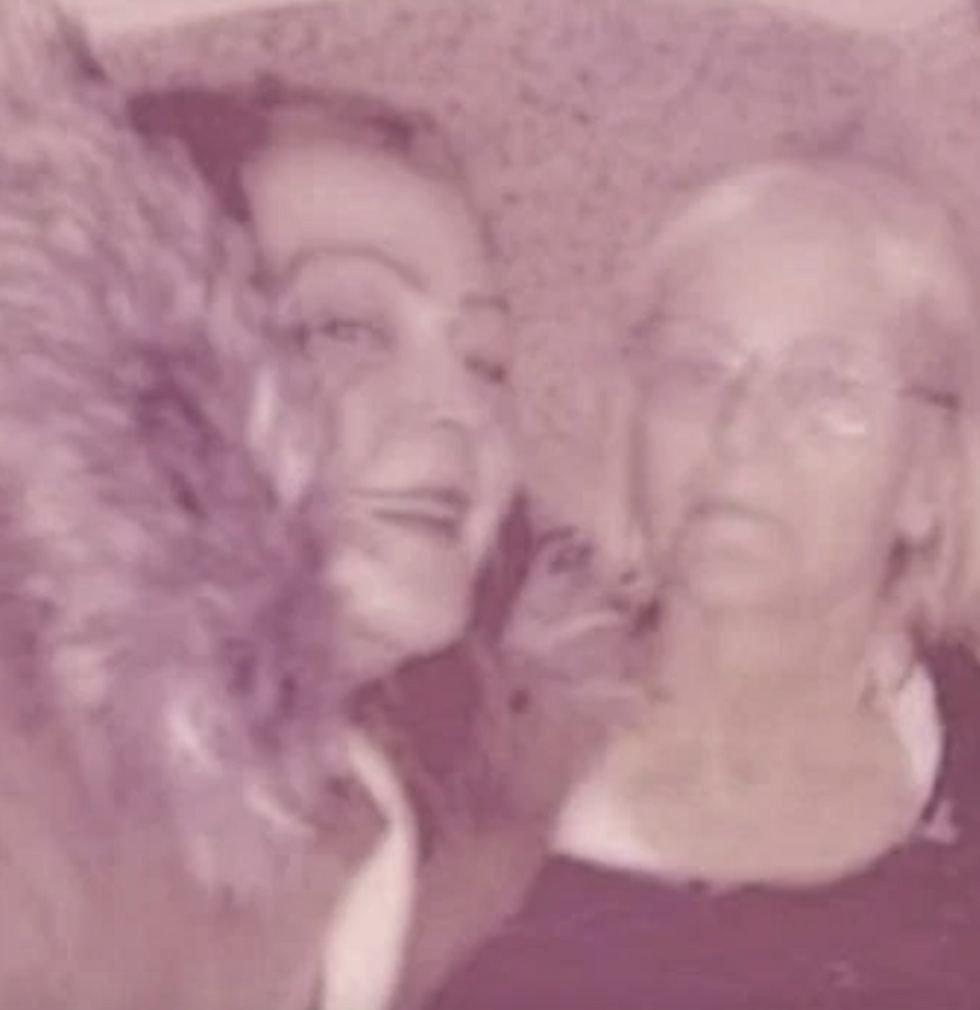 Lisa continued, "They were lowering my mum into the ground and Laura suddenly said 'I can't breathe, I can't breathe.'"
Laura suddenly collapsed there and then at the service.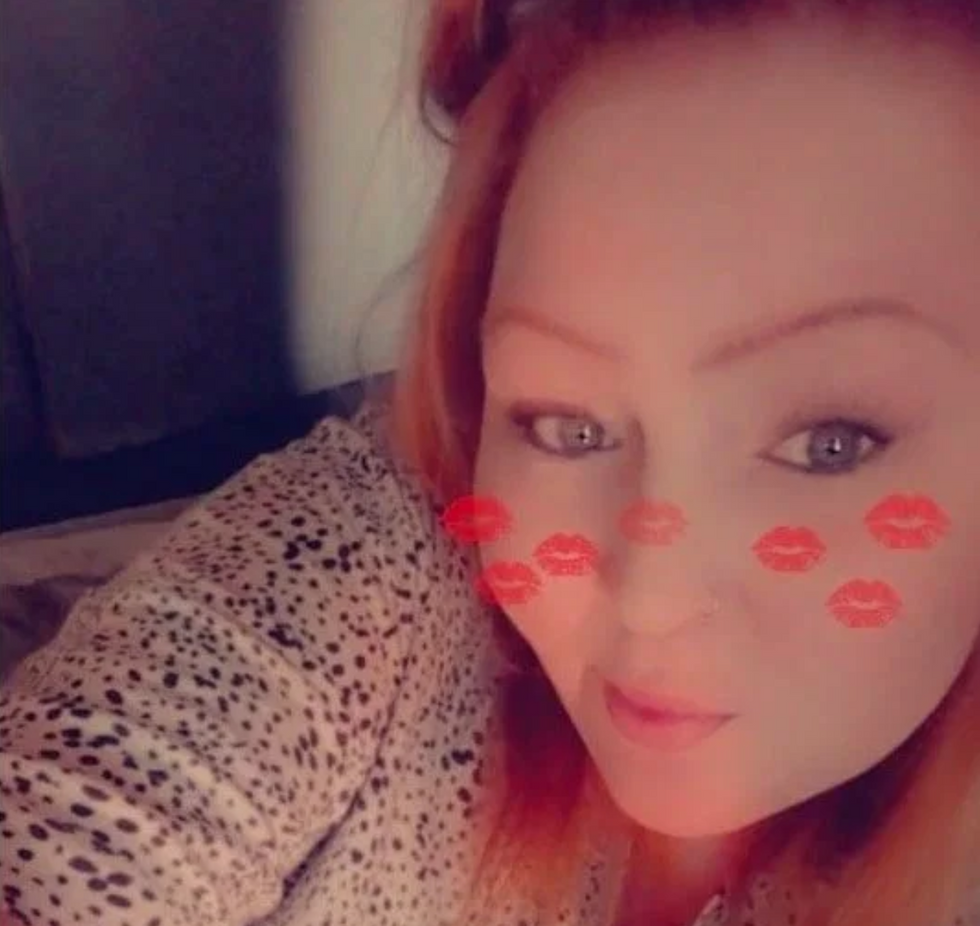 Horrified family members scrambled to save Laura, with one performing CPR and the other hastily calling an ambulance - But their efforts were sadly to no avail.
"But there was nothing that could be done, she had a massive heart attack."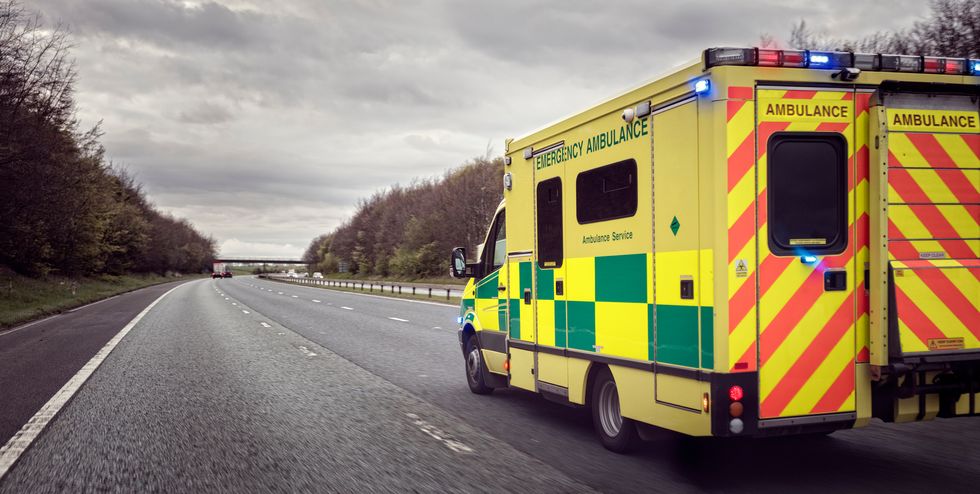 via: Getty
Devastatingly, Laura was pronounced dead upon arrival at the hospital.
Her family are still reeling from the shocking event.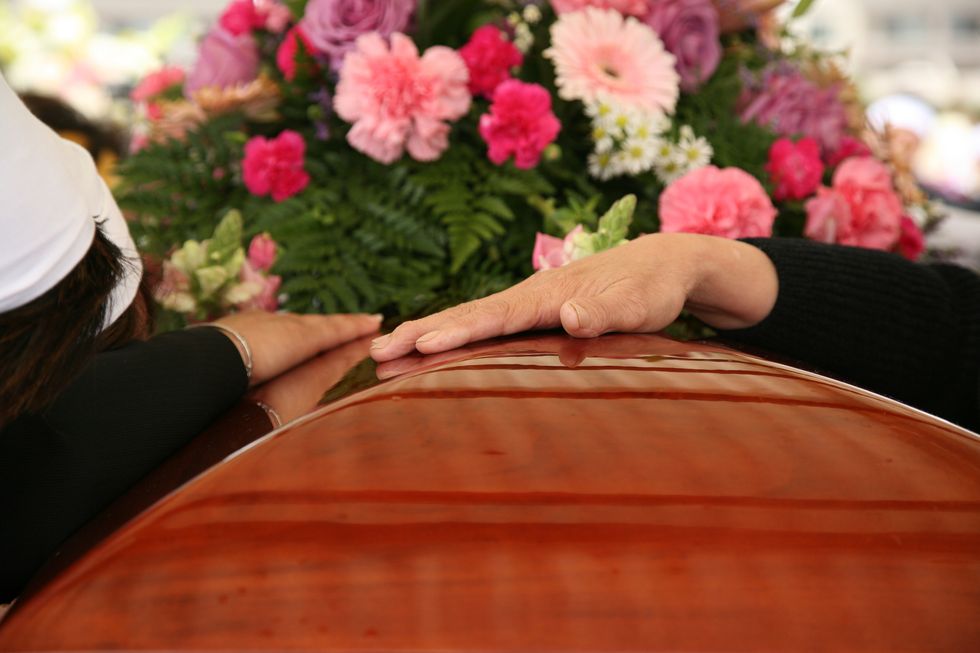 via: Getty
Lisa said, "To lose your sister at your mum's funeral - it's like a horror film. She was only thirty-two."
The timing of her death was simply horrifying.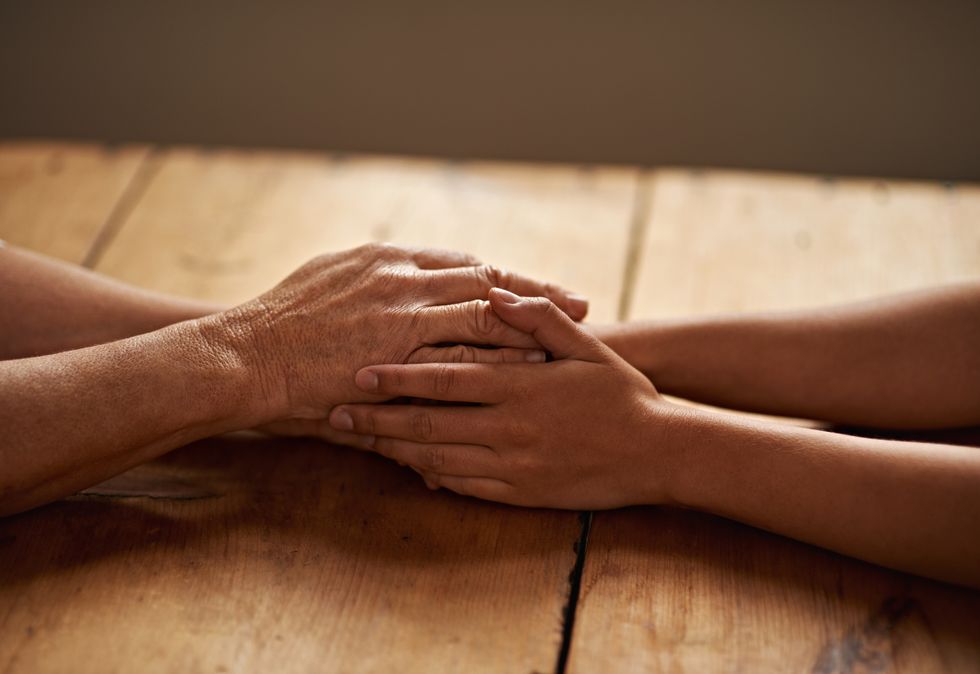 via: Getty
And will likely leave a lasting impact upon the family's life. Lisa explained, "I can't get my head around that it happened just as mum's coffin was being lowered. It's just horrible. It's wrong."
It turns out that Laura had been suffering from an existing heart condition...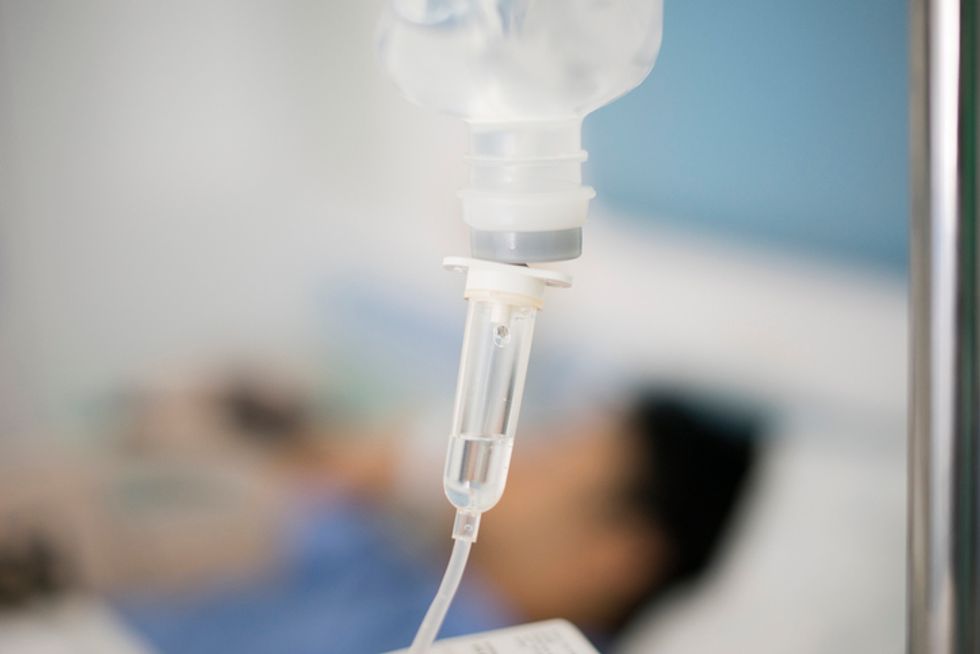 via: Getty
But her half-sister, Sadie, thinks she died of a broken heart. "She hadn't been out of the house until the funeral. Losing mum must have really affected her. I think her body just gave up on her."
Rest in peace, Laura.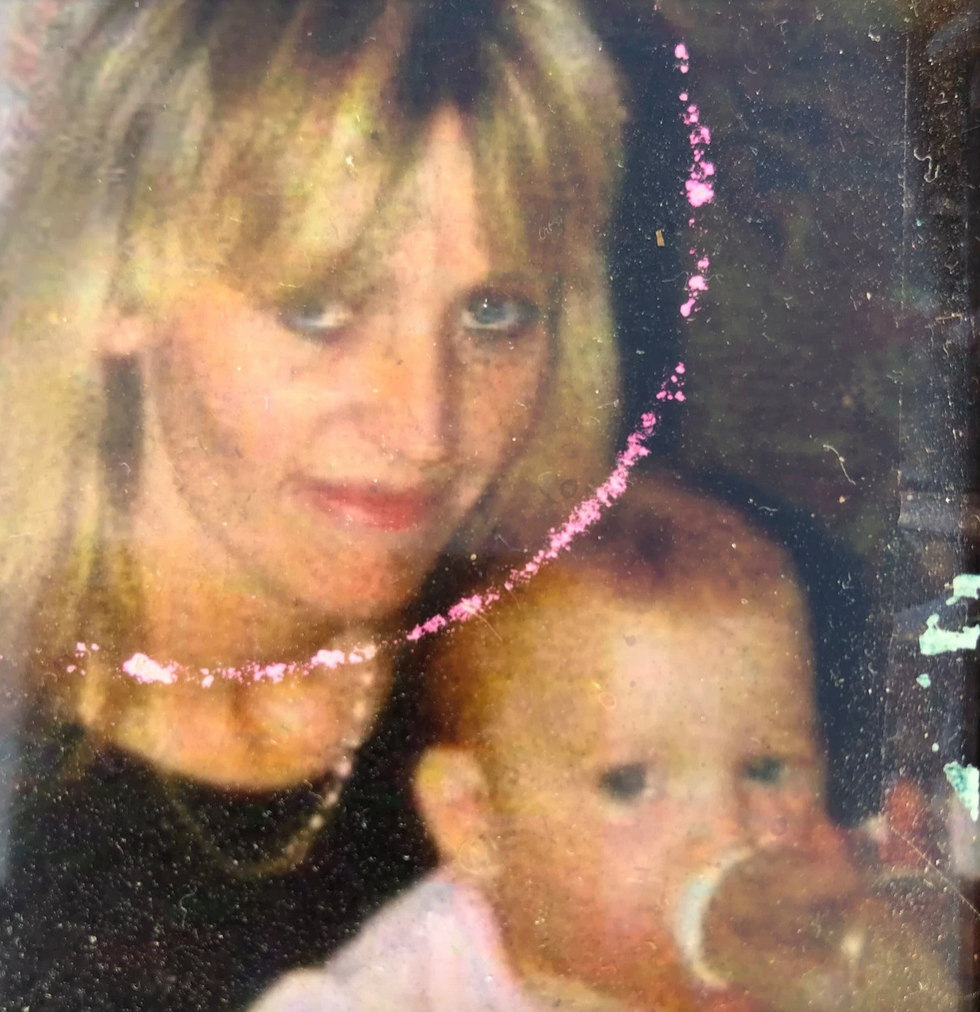 Sadie paid tribute to her sister, saying: "She would do anything for anyone and she would make everyone laugh. I keep looking out of my window thinking she'll turn up in a taxi to say hello. I don't want their deaths to be in vain."