This week, a truly heartbreaking story has come out of the pandemic...
This story is one of devastating loss...
And a homage to the true importance of family.
Unfortunately, we have just endured the most devastating few months.
via: Getty
Since December 2019, a deadly outbreak of the coronavirus - or COVID-19, as it is scientifically referred to as - has brought the world to a total standstill.
At the initial outbreak of the deadly virus, world leaders ordered full lockdowns upon their countries...
via: Getty
Ultimately forcing millions of people to quarantine at home.
Shops, restaurants, and bars have been forced to close indefinitely...
via: Getty
And our once-bustling streets were left deserted.
It has been a truly dire time.
via: Getty
The virus has spread across the globe like wildfire and there's been a huge amount of deaths.
Staying safe can seem difficult.
via: Getty
And one truly tragic story has come out from the pandemic this month...
A young mother's life has been claimed by the virus...
via: Getty
Leaving her newborn behind.
Out of all the heartwrenching stories of loss we've seen over the last few months...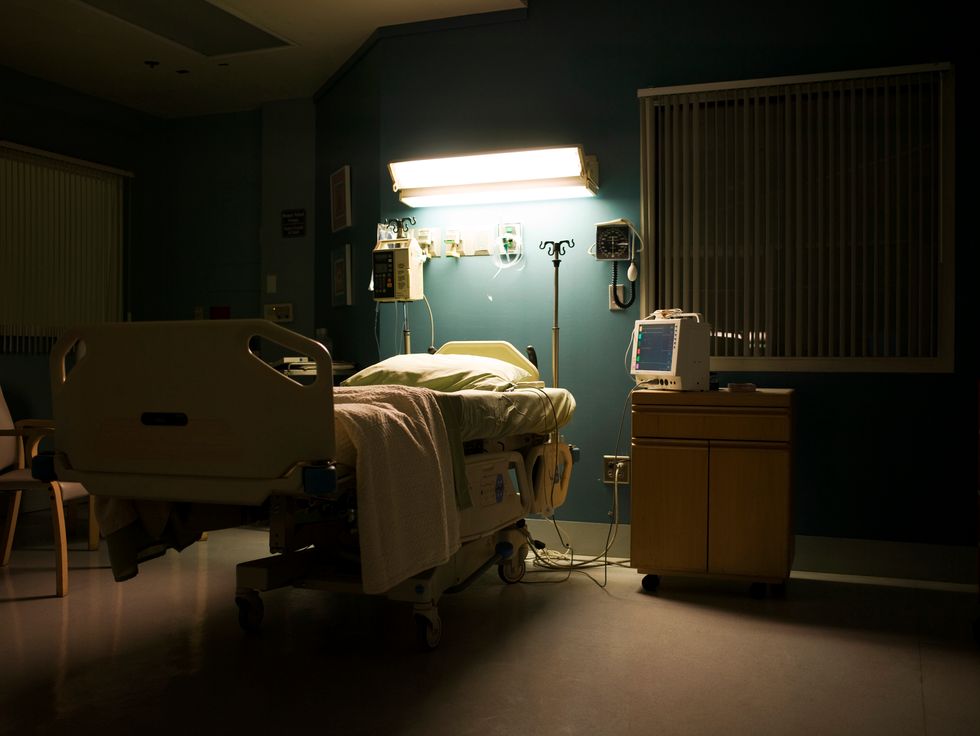 via: Getty
This one is a little more prominent than the rest.
Thirty-three-year-old Vanessa Cardenas Gonzalez fell ill in November while heavily pregnant...
via: gofundme
Sadly, she tested positive for Covid-19 just a few days later.
Vanessa gave birth to Heaven on November 9 and was deemed well enough to go home...
via: gofundme
But her husband Alfonso refused to let her hold their baby after the doctors told her to self-isolate due to having the virus.
Speaking to FOX, heartbroken Alfonso admitted what he had to tell his wife...
"That can't happen. I'm sorry but you know the baby needs to be separated right now. "We need to take precautions."
He added: "She was broken. She was shattered."
Alfonso said he told his wife of thirteen years not to worry, and that she would beat the virus soon.
She had returned to the hospital on November eleventh and died on December fourteenth after a month of fighting the virus...
Alfonso has been left to raise their 3 children on his own...
He plans to give his daughter Vanessa's personal belongings when she is older.
He said their daughter's name has given him some comfort through it all...
Alfonso told USA Today: "The name is prophetic of what was about to happen to mum."
"Mum was about to go to heaven."
Family friend Desiree Vera has set up a GoFundMe page to support the family in their time of need...
It has raised over $42,000 so far.
The page states...
"It is with a broken heart that we announce the passing of a wife, loving mother, daughter, and friend Vanessa Cardenas Gonzalez. "Vanessa tested positive for Covid-19 a few days before she gave birth to a beautiful baby girl Heaven Leigh. "She was not able to hold her or have any contact with her first baby girl (whom she was very excited to meet). "She was sent home and given instructions to quarantine from the baby and her family only to see her baby on FaceTime."
It continued...
"The next morning Vanessa was rushed to the hospital where she suffered a heart attack causing brain injury. She spent her last days on a ventilator at UCLA. "Her husband Alfonso Gonzalez and her three children (Ruben 11, Joshua 7, and baby Heaven 1 month) are asking for your financial support to give her a proper celebration of life service and for whatever else is needed. "They also ask that you keep them in your prayers during such a difficult time." Rest in peace.