If there's one thing we can all agree on, it's that the parking lot is a paved hell. It should be simple. Park the car, get out of the car, and go about your business. But there are always a few people who go to the dark side and ruin it for everyone else.
While most of us just quietly simmer and move on with our day, there are those of us who will not stand aside while a parking crime is being committed. Instead, these select few get their revenge in the most creative of ways.
A word of caution: revenge is not always PG rated.
How's that for curb appeal?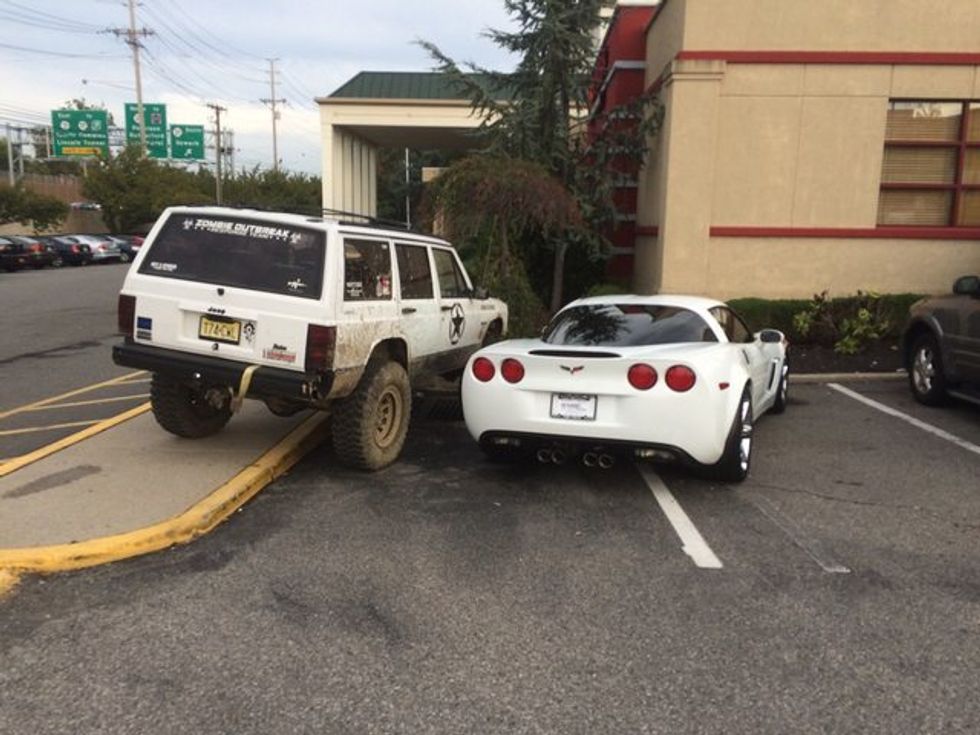 Look at that. Four special spots just for this truck.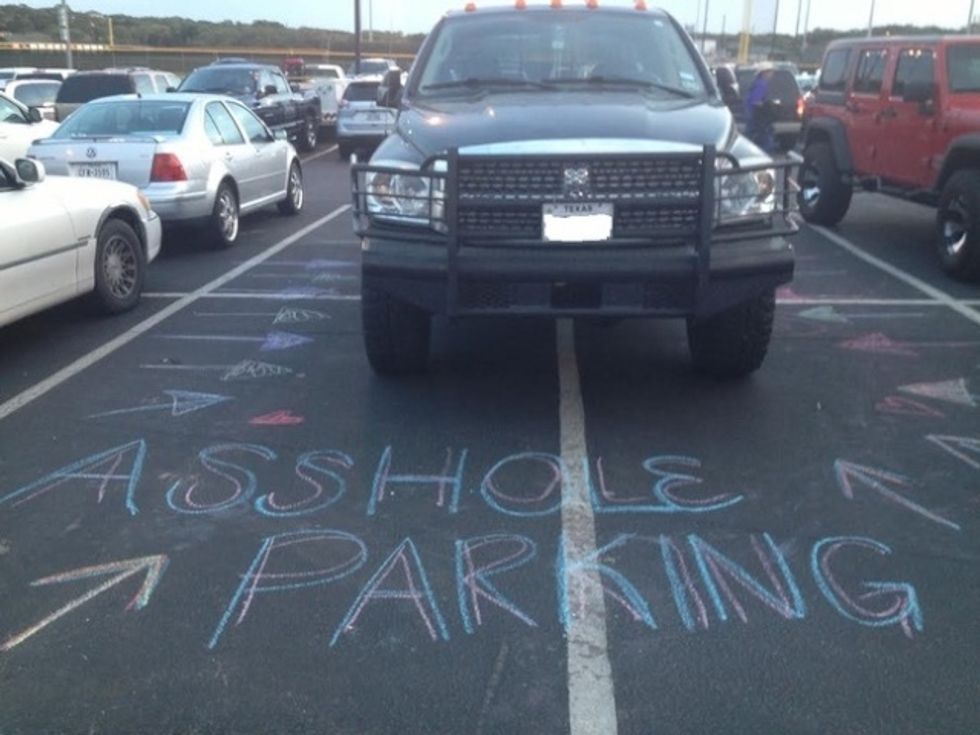 You're right, Jeep people. We don't understand.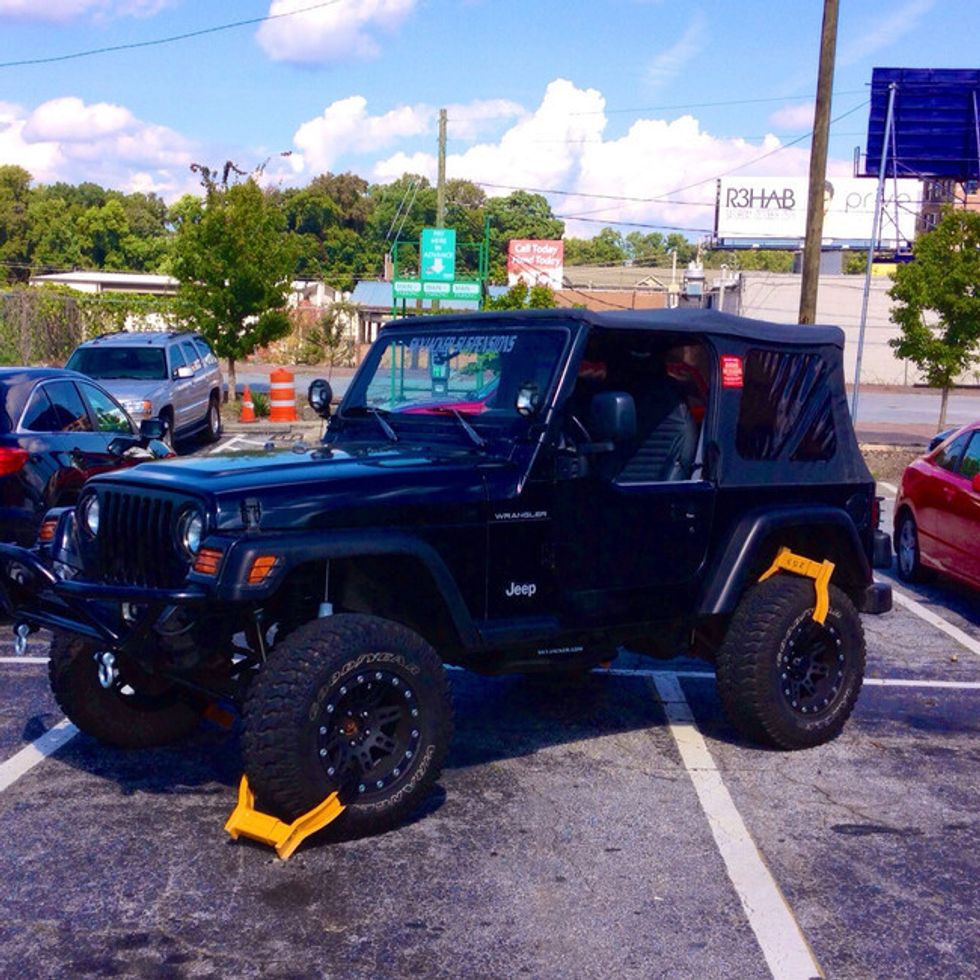 You earned your own business card.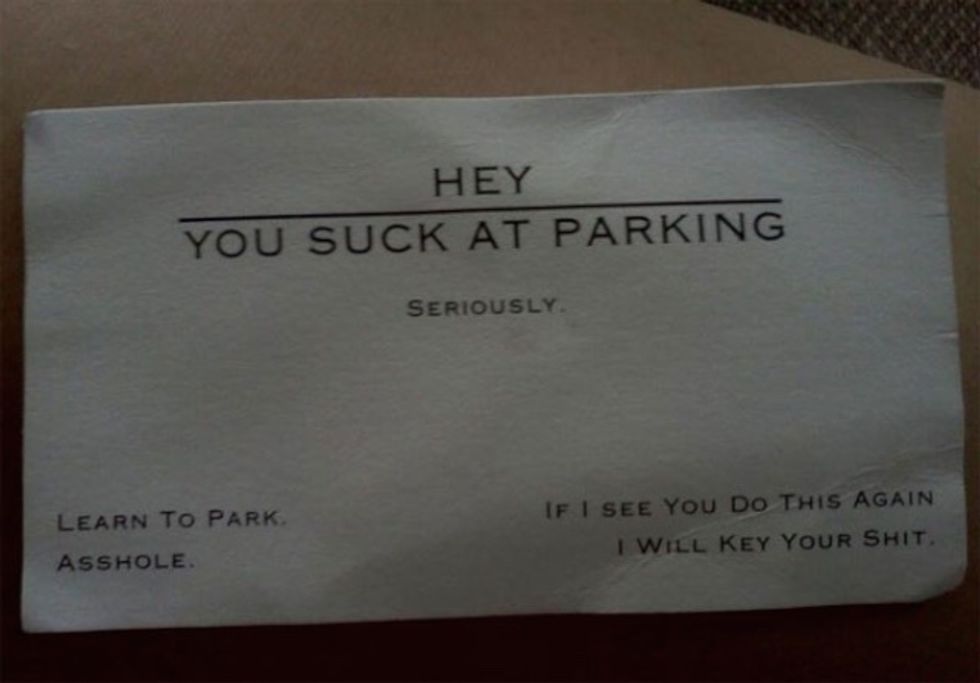 A revamped cart corral.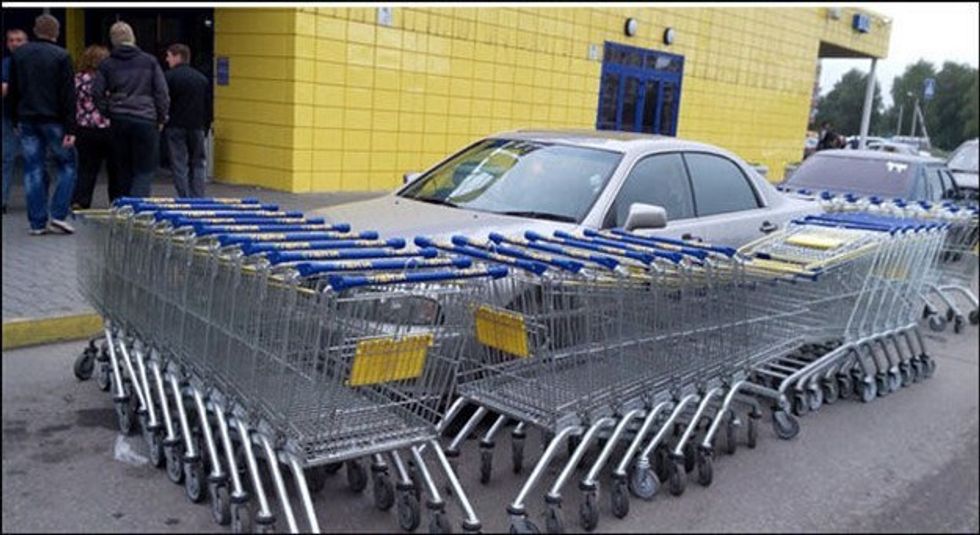 Giving them the boot.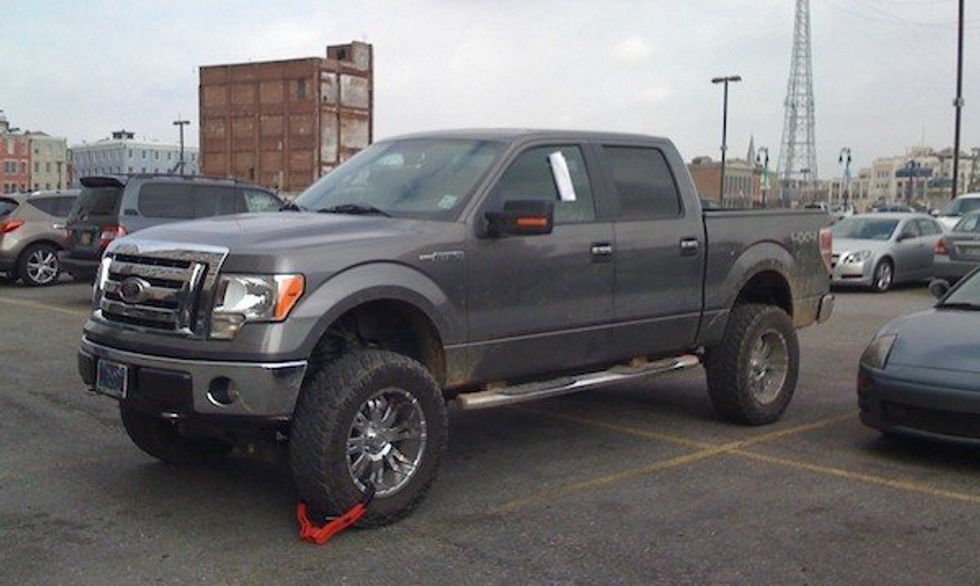 I would hate to see them try and lay down that carpet.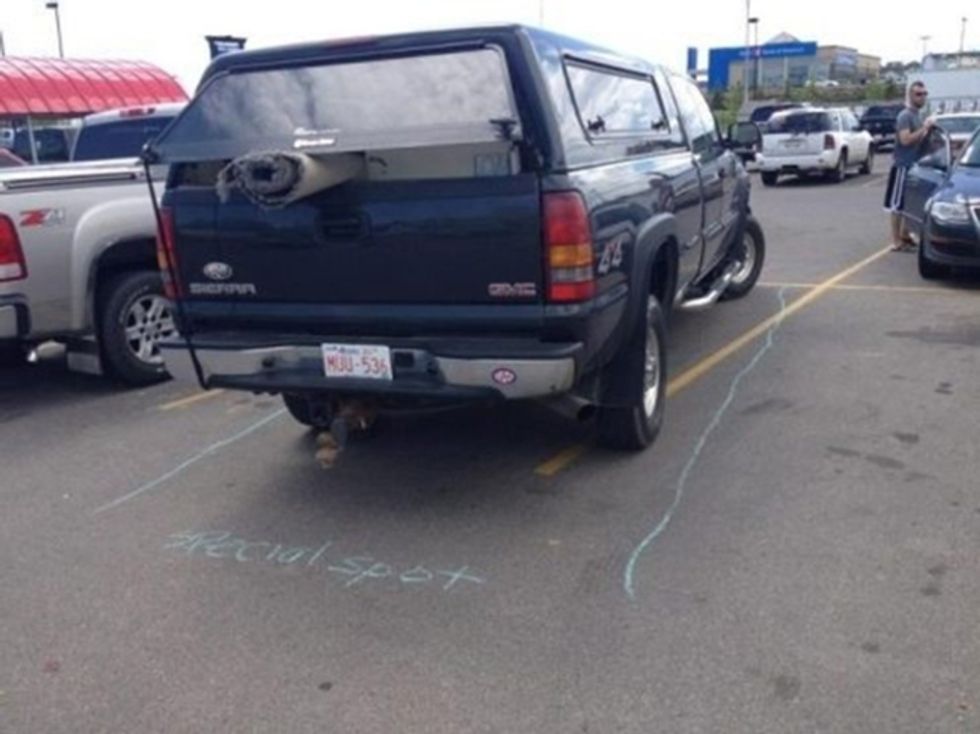 Stop it before it starts.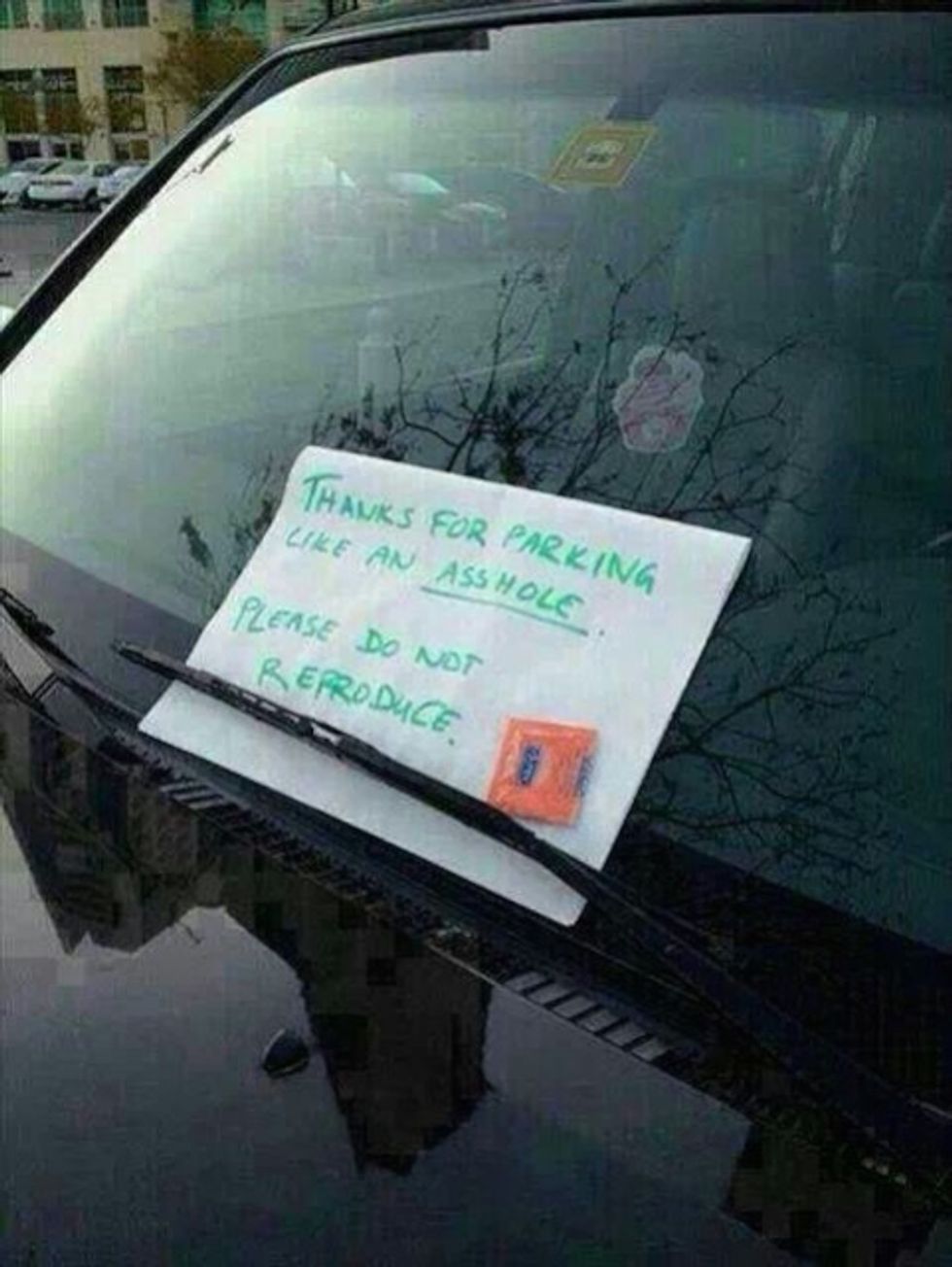 They would rather park on the curb than let you in the driver's side door.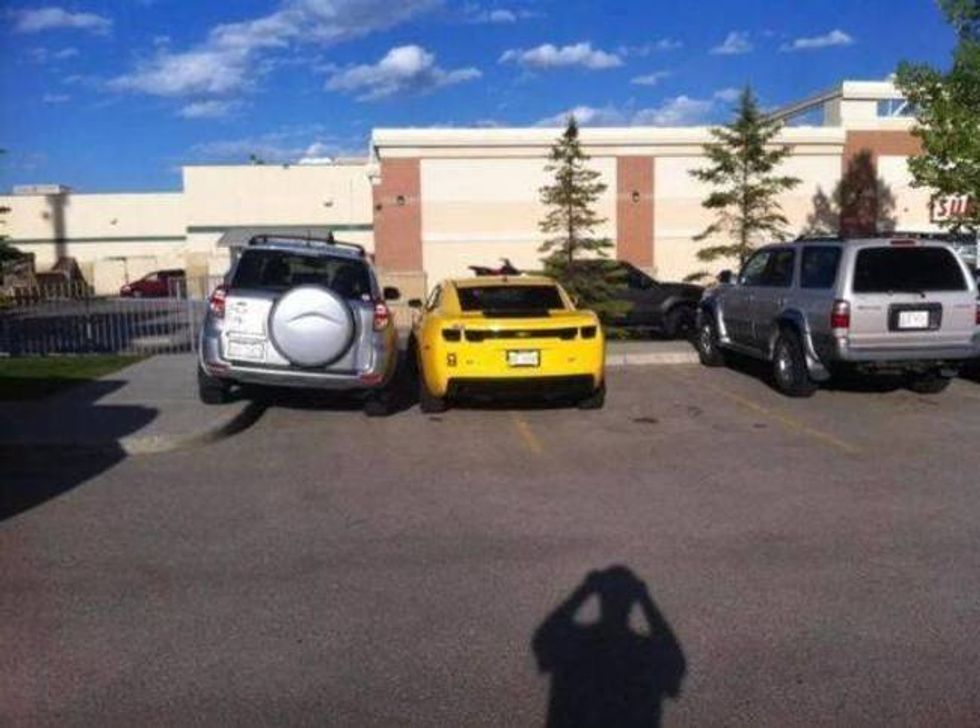 Have fun dumpster diving.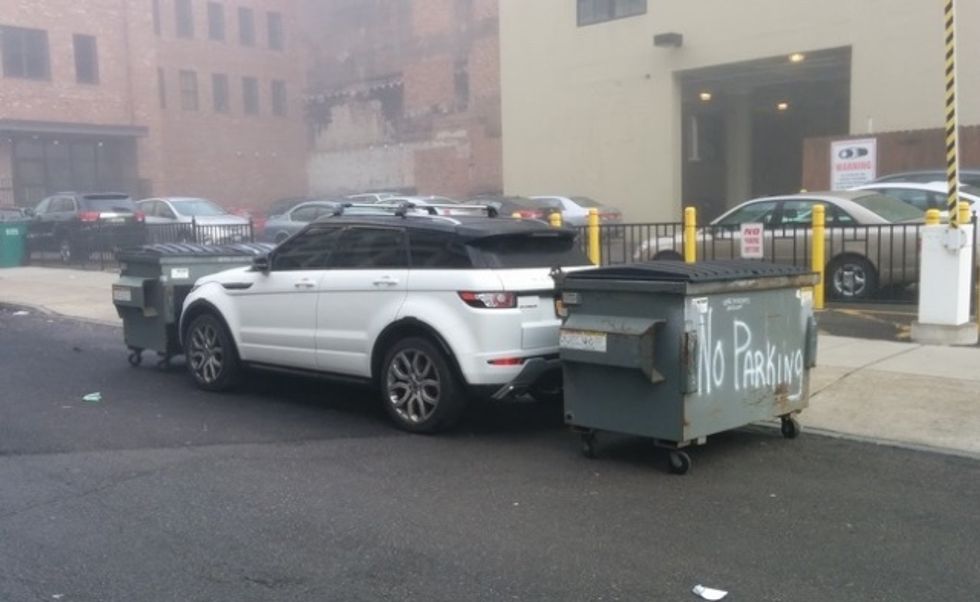 This driver deserved to get hosed.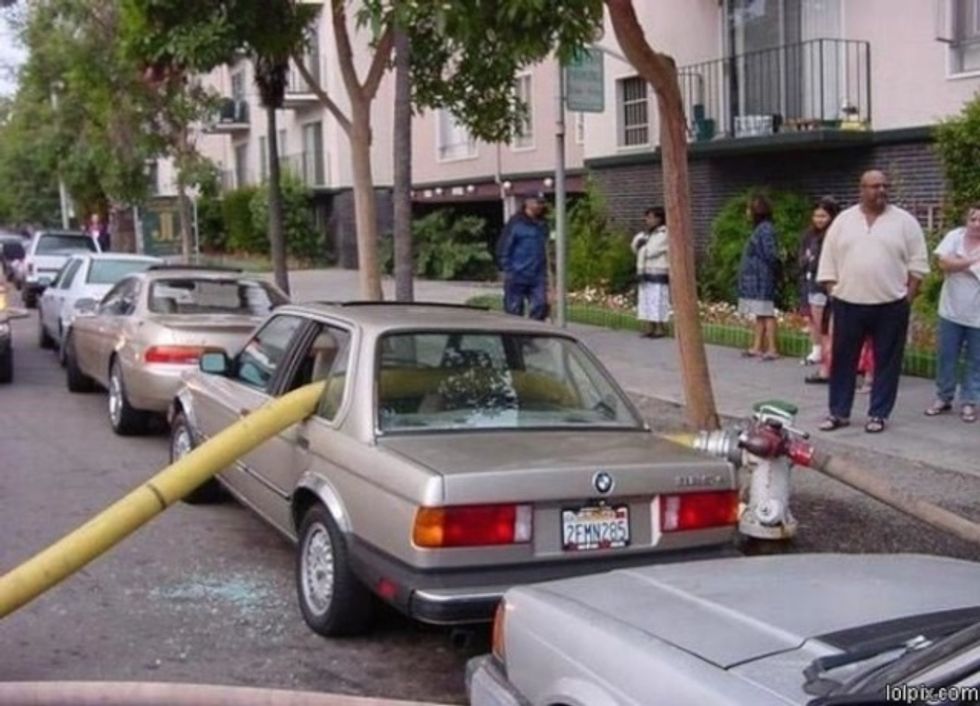 There is strength in numbers.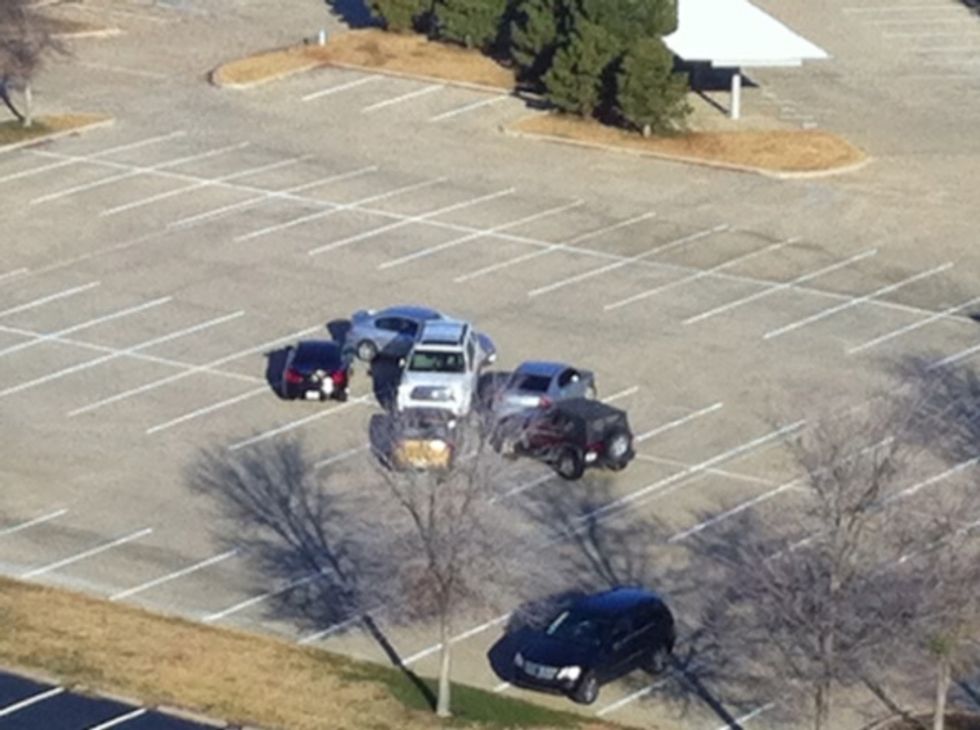 Why do you think she's so grumpy?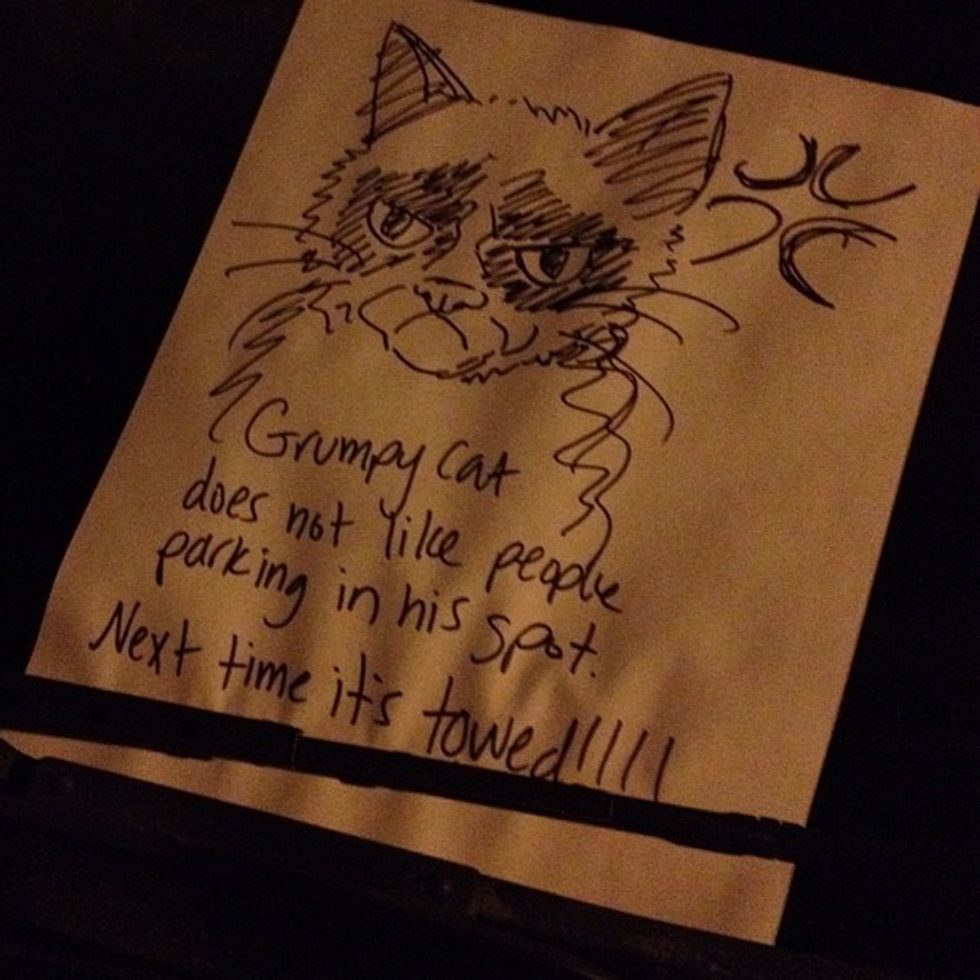 Now you have no excuse.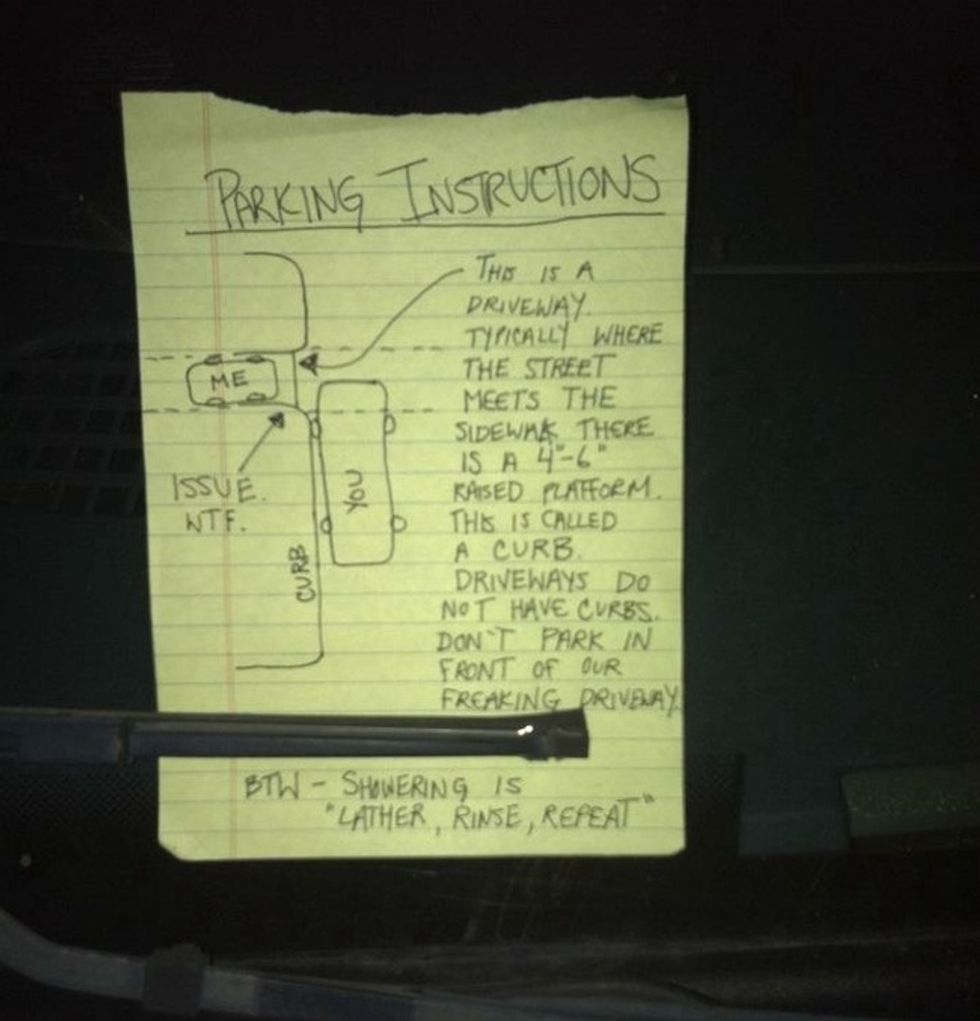 Feel the wrath of Internet shame.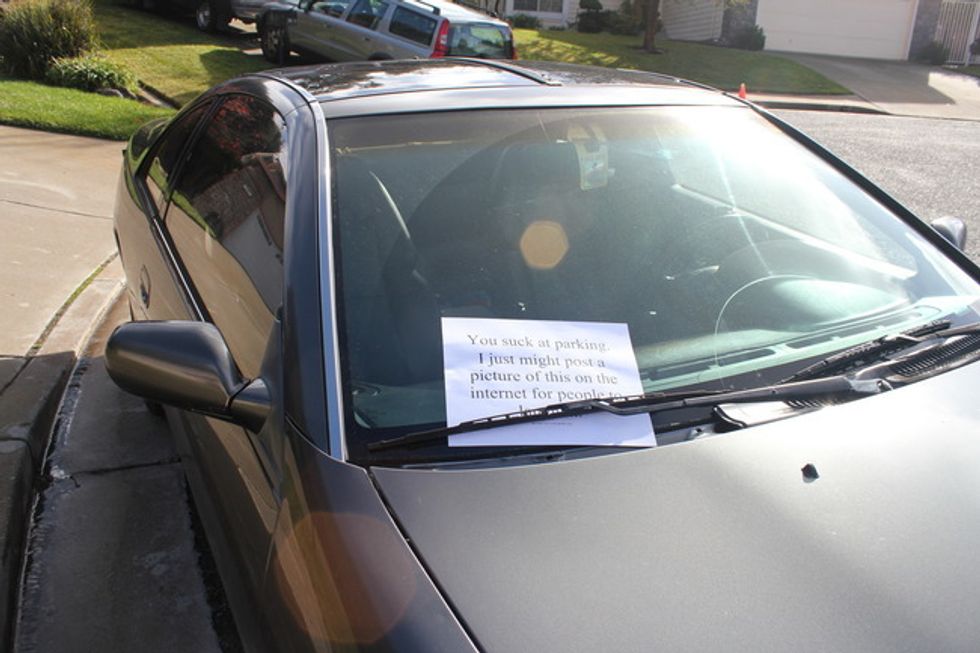 I kind of hope he parks there again.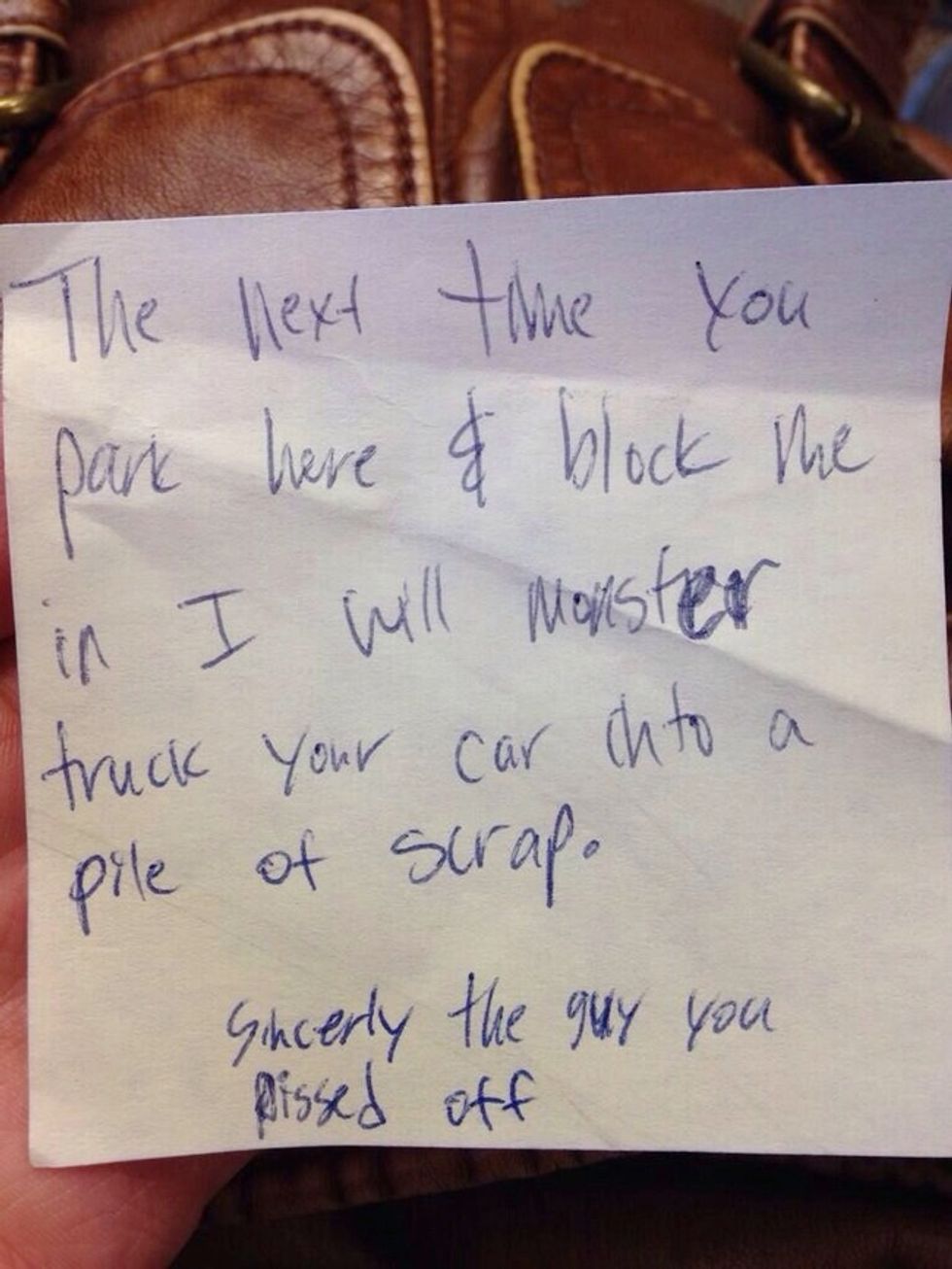 Wheee!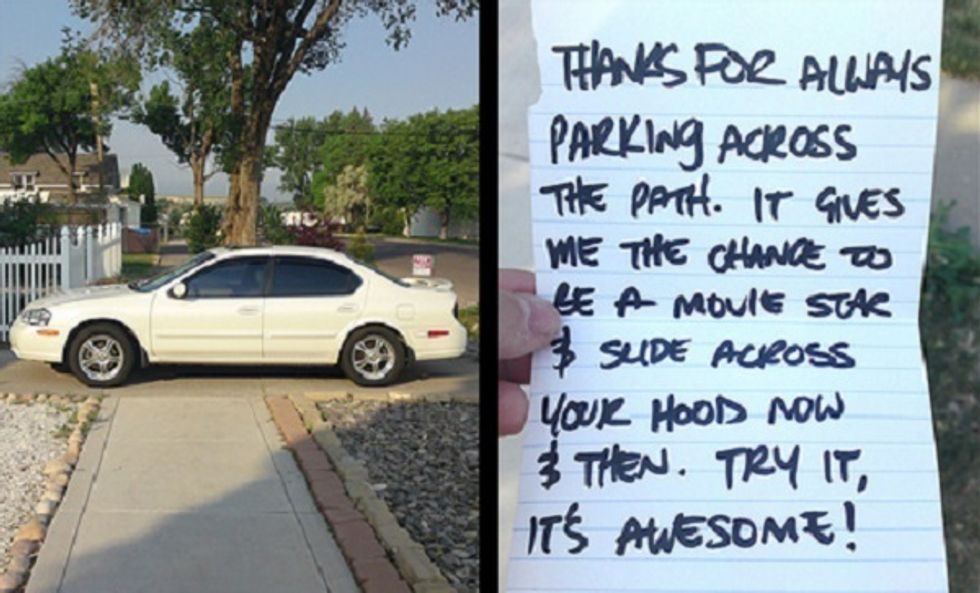 Just a friendly reminder.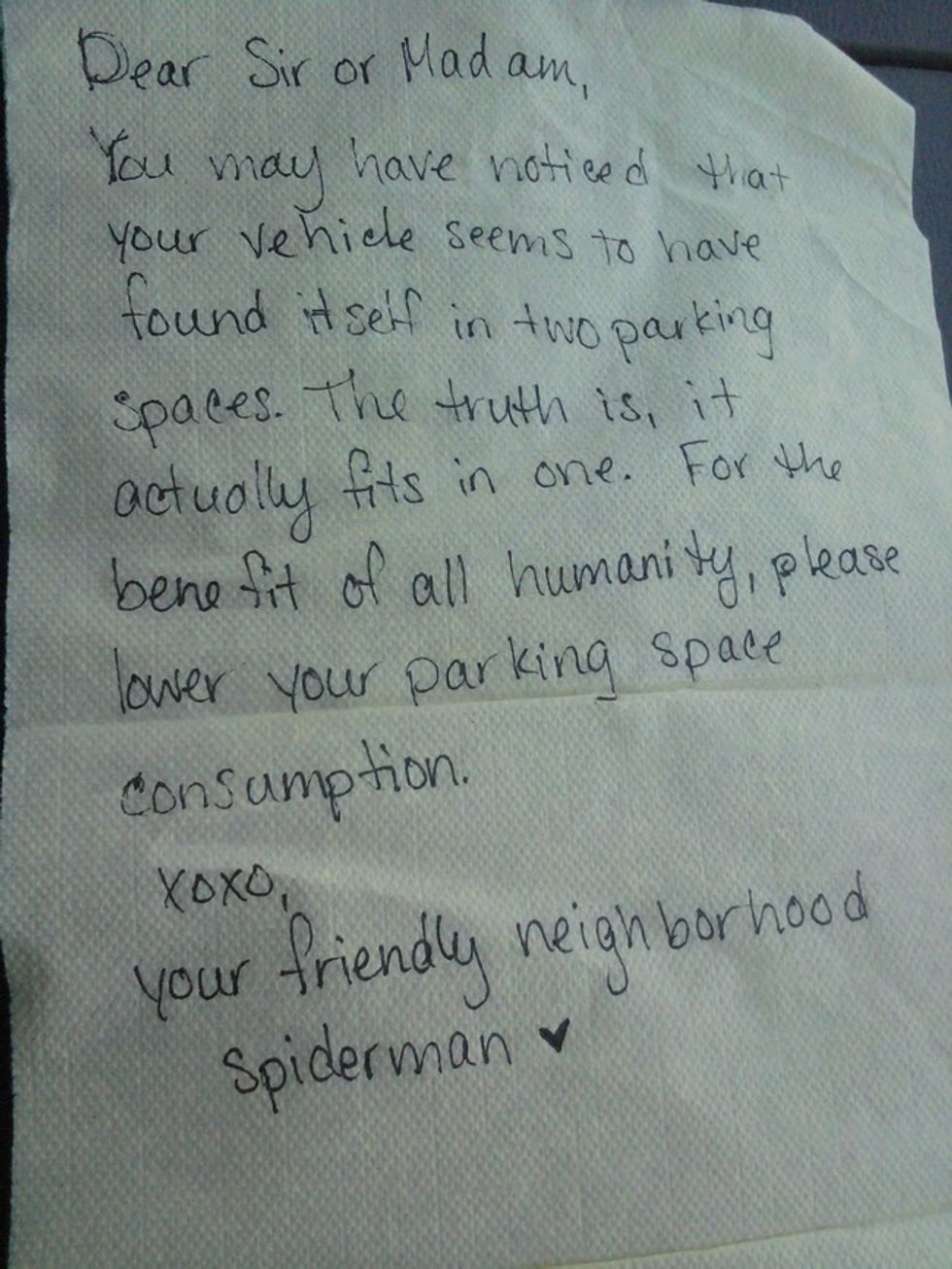 Yeah...that would be great.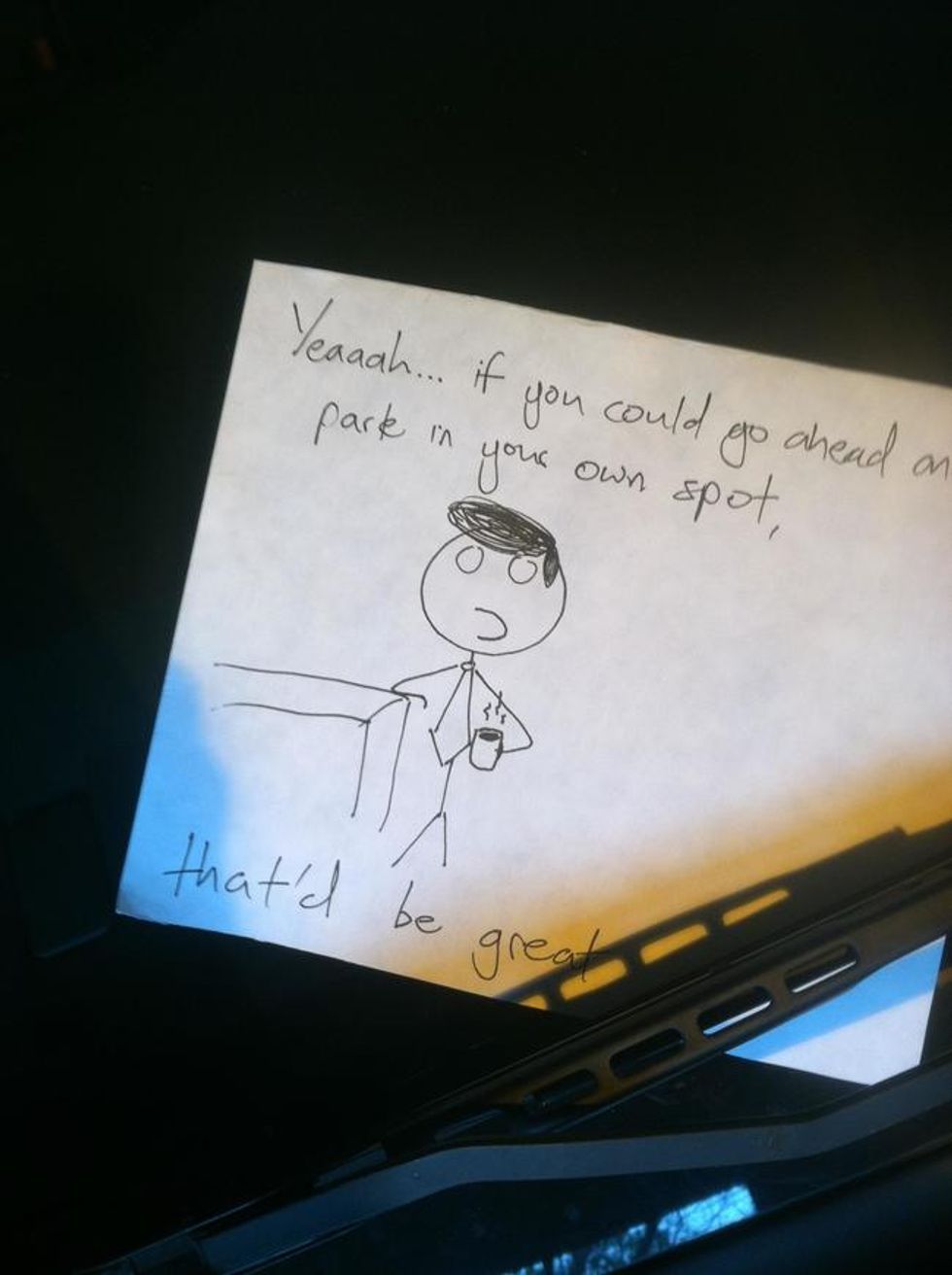 The horror of being stuck at an Outback Steakhouse can't be underestimated.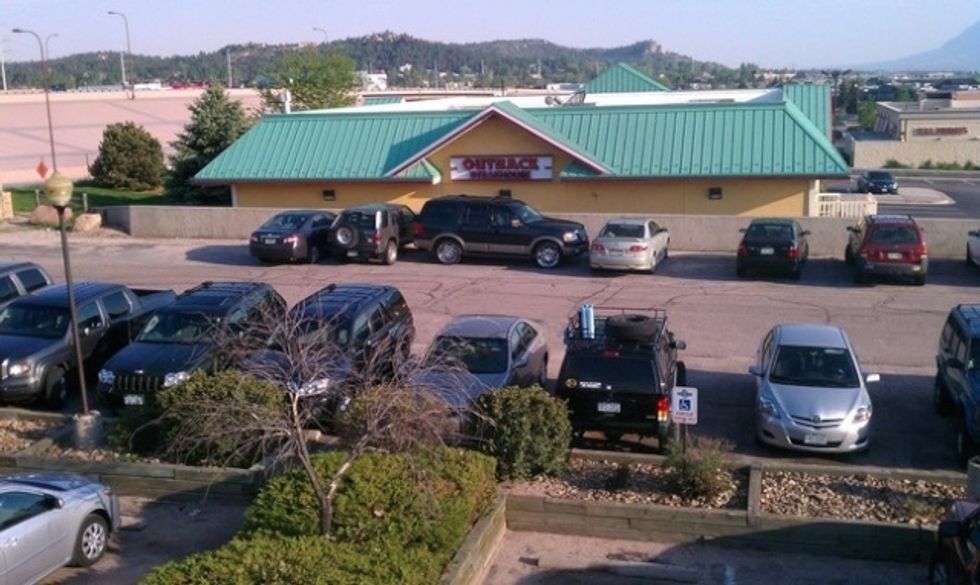 You might want to hop in through the passenger's side.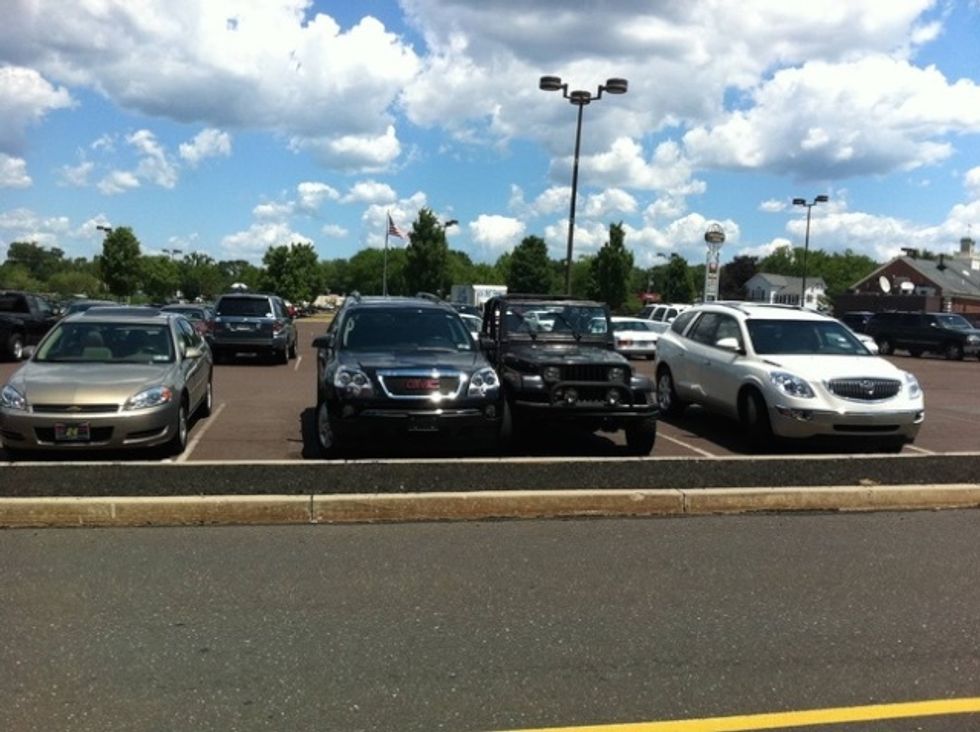 Taking the passive-aggressive approach.
That's a wrap!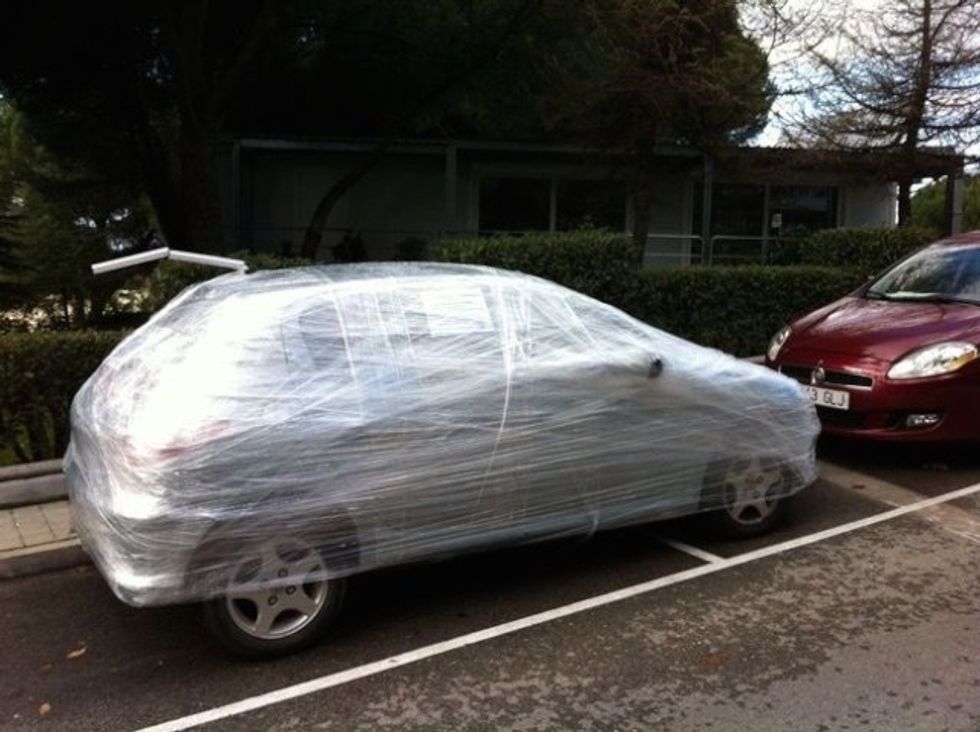 Beware the veggie voodoo.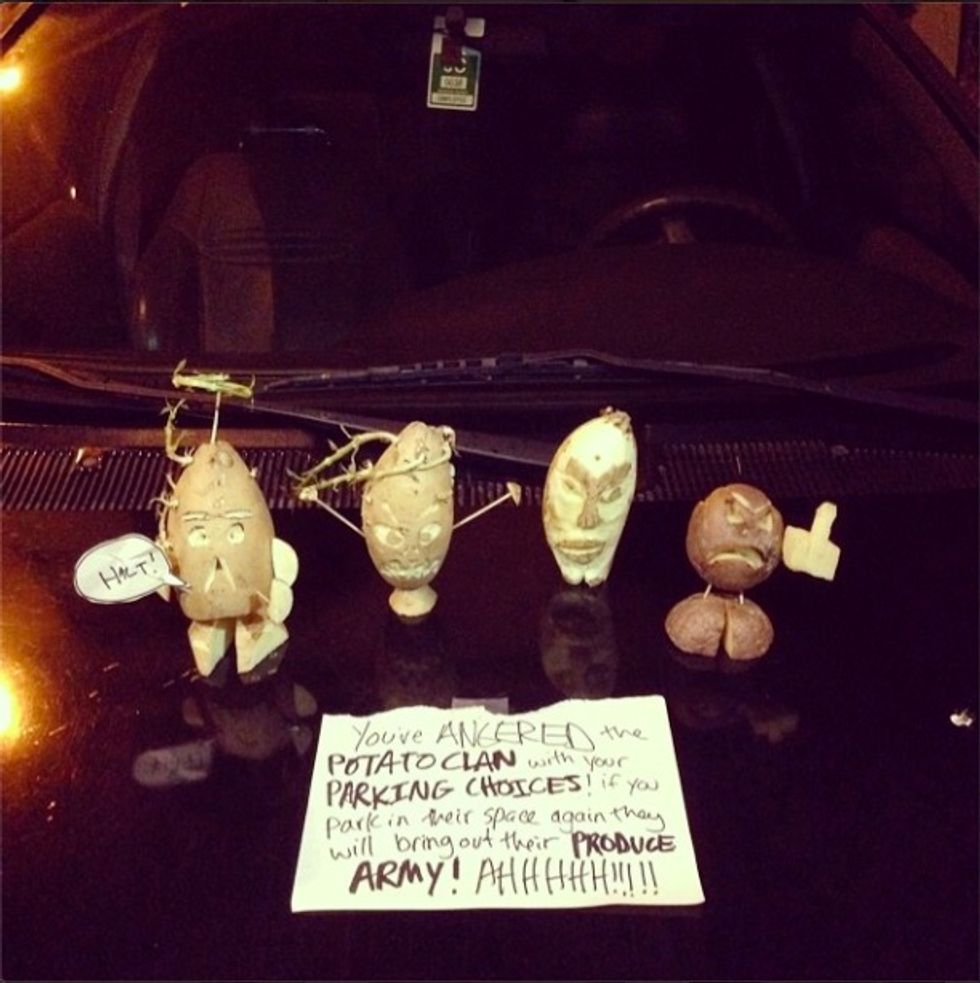 Wear the crown of shame.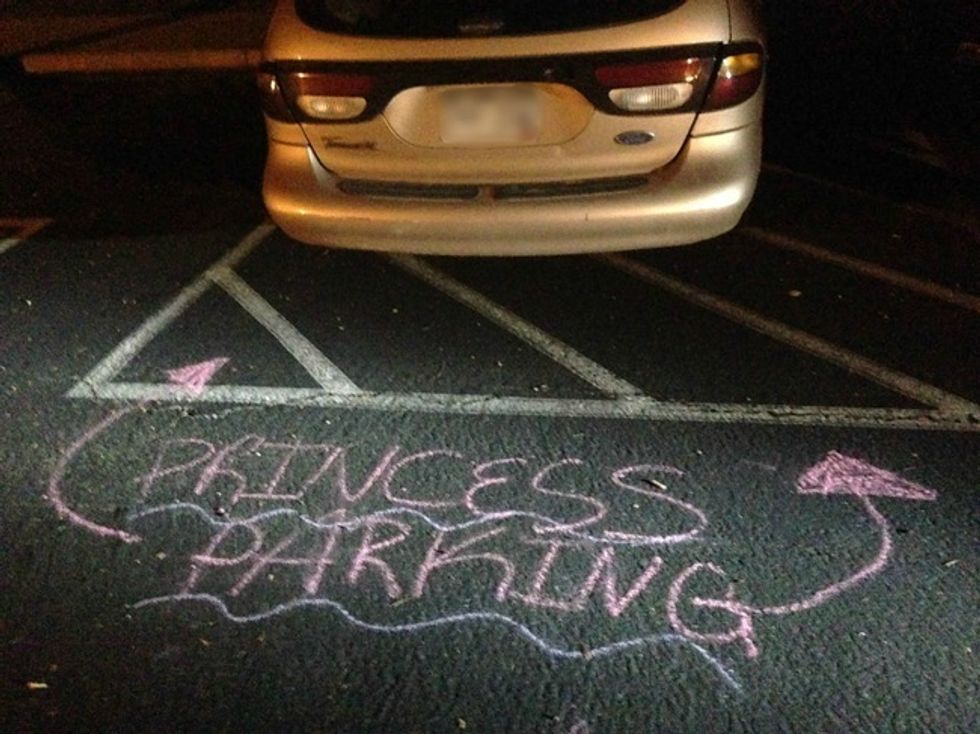 This is one award you probably don't want to win.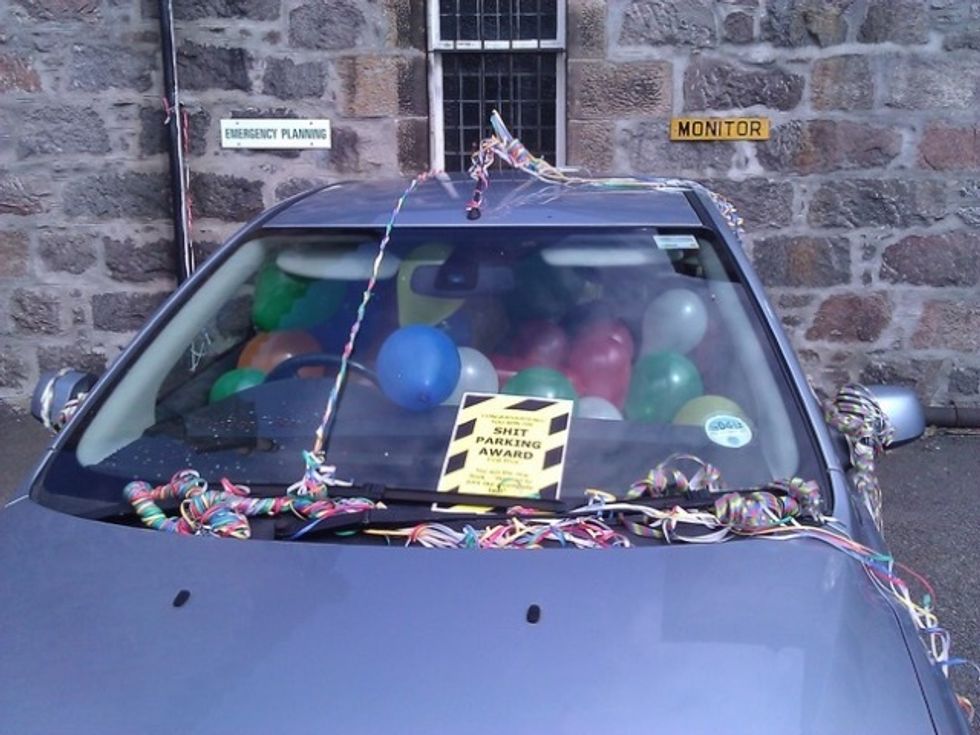 I vote that this person learns how to park.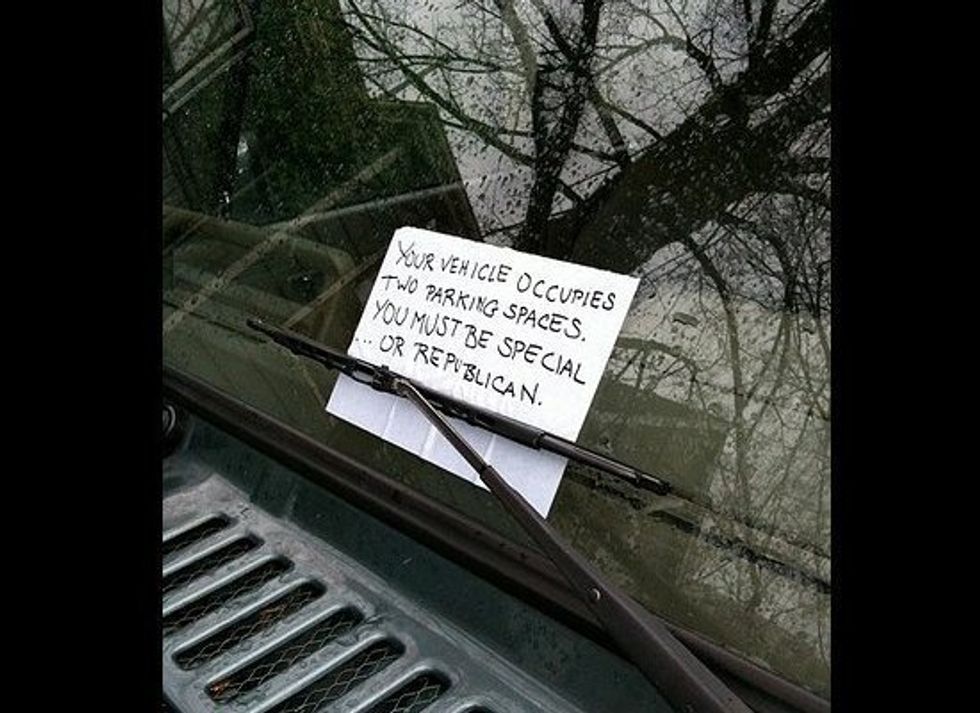 Stuck between a rock and a hard place.
At least somebody thinks that they are.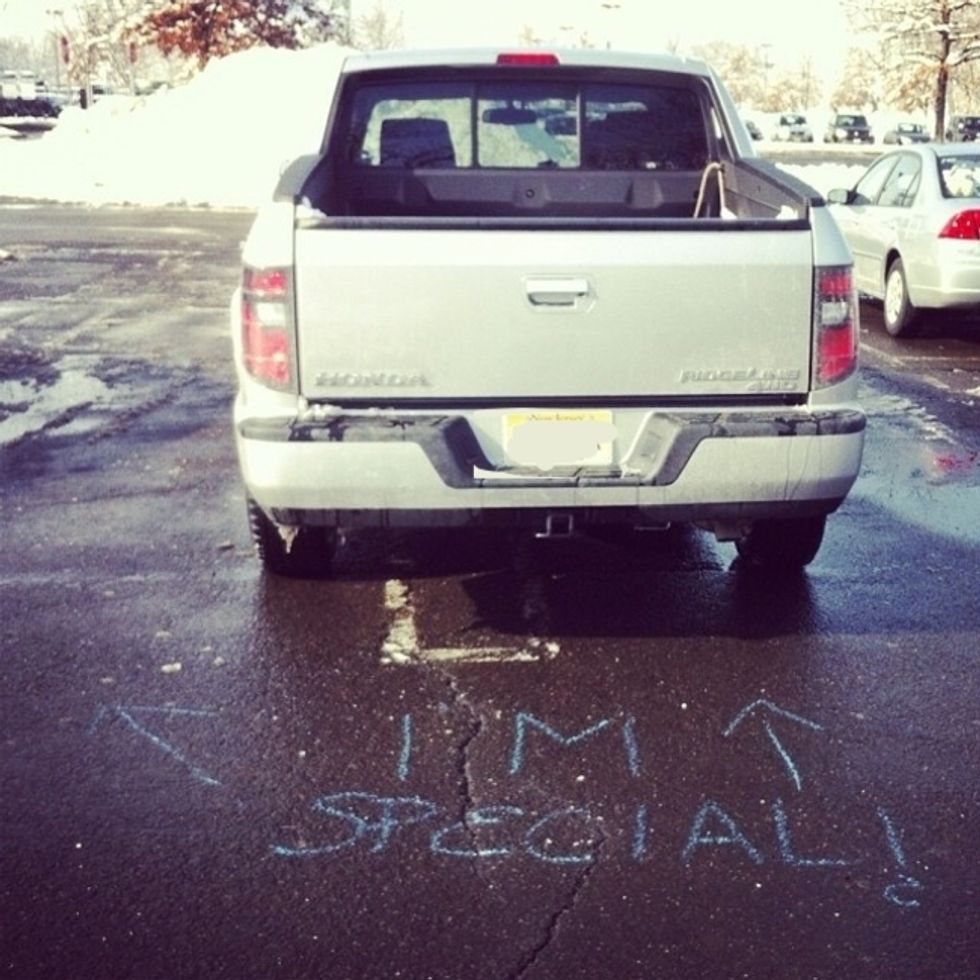 Don't tick off a contractor.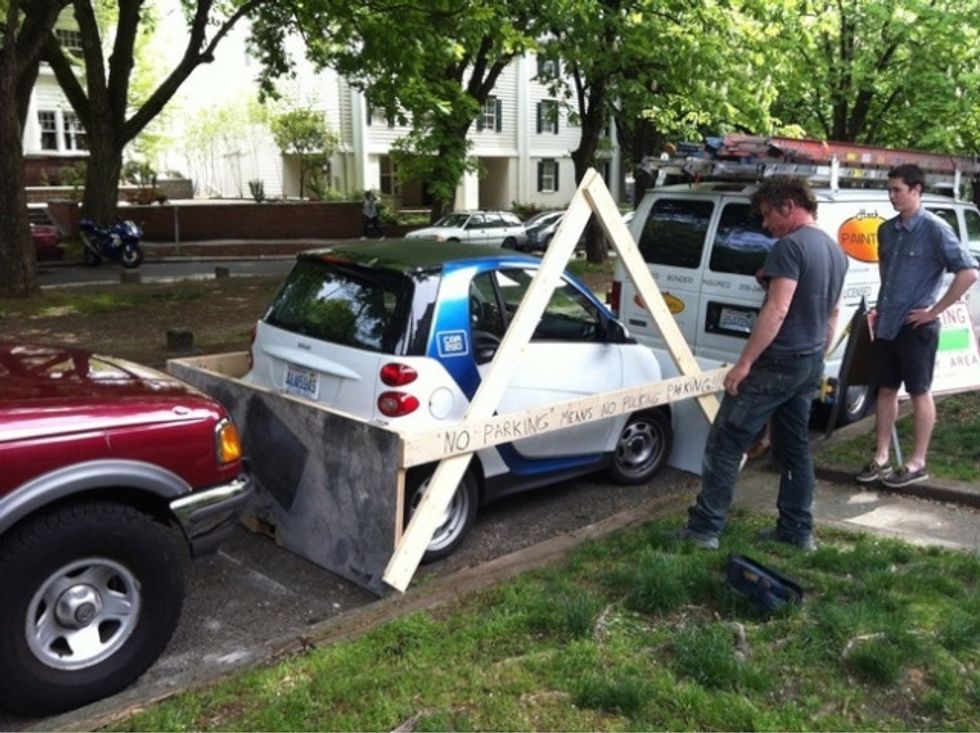 Do NOT make them doubt their grammar.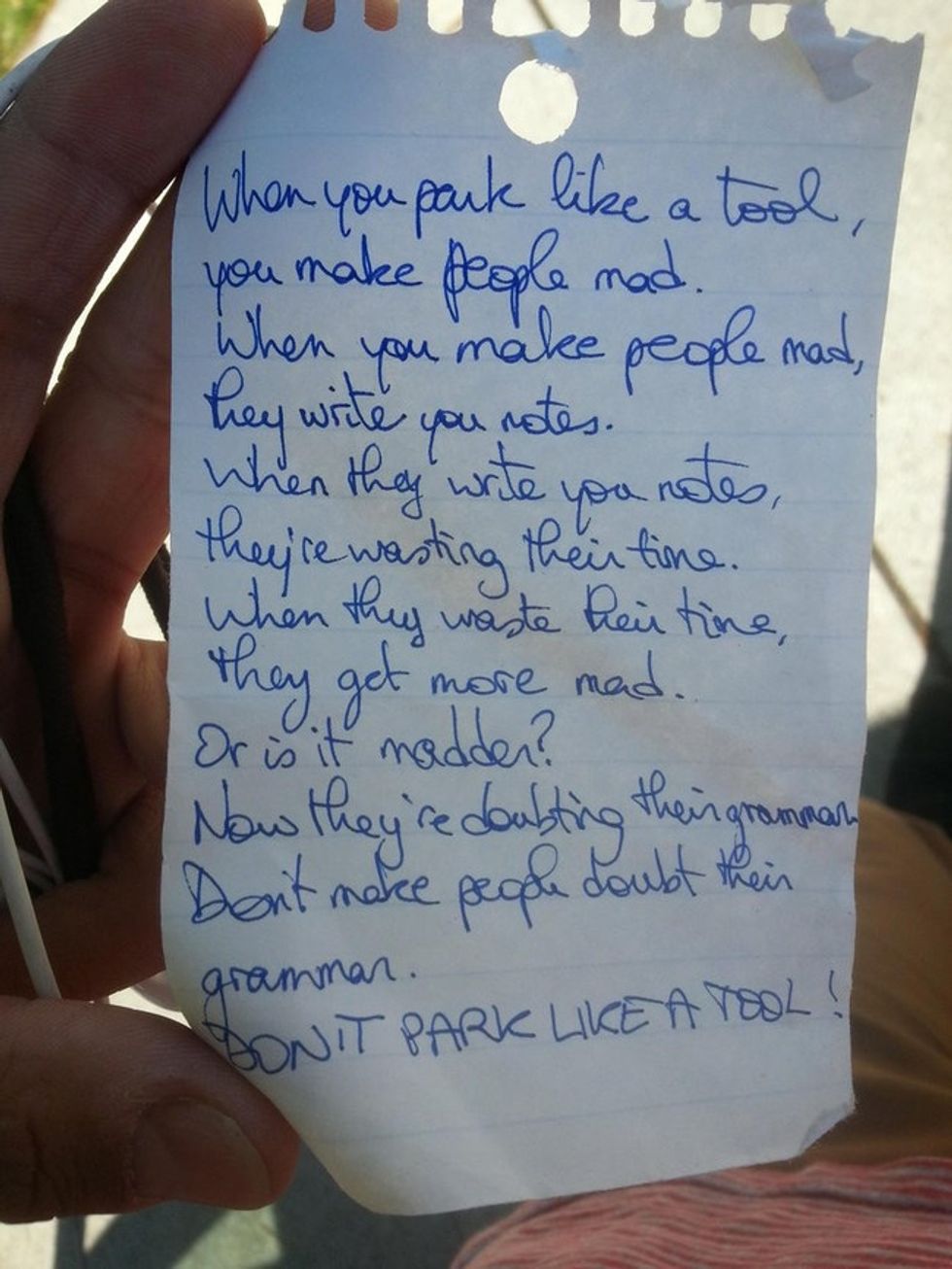 Passive-aggressive, minus the passive.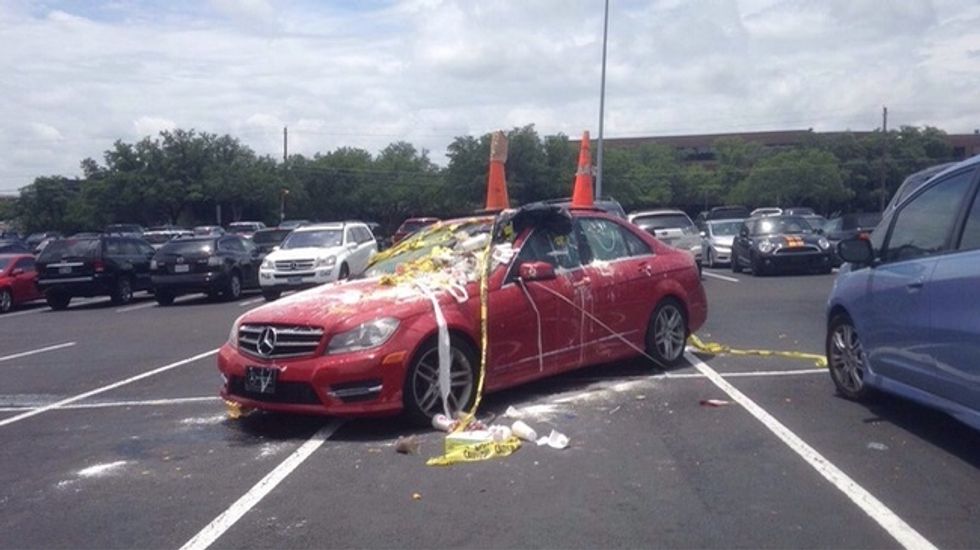 Any way you look at it, you're stuck.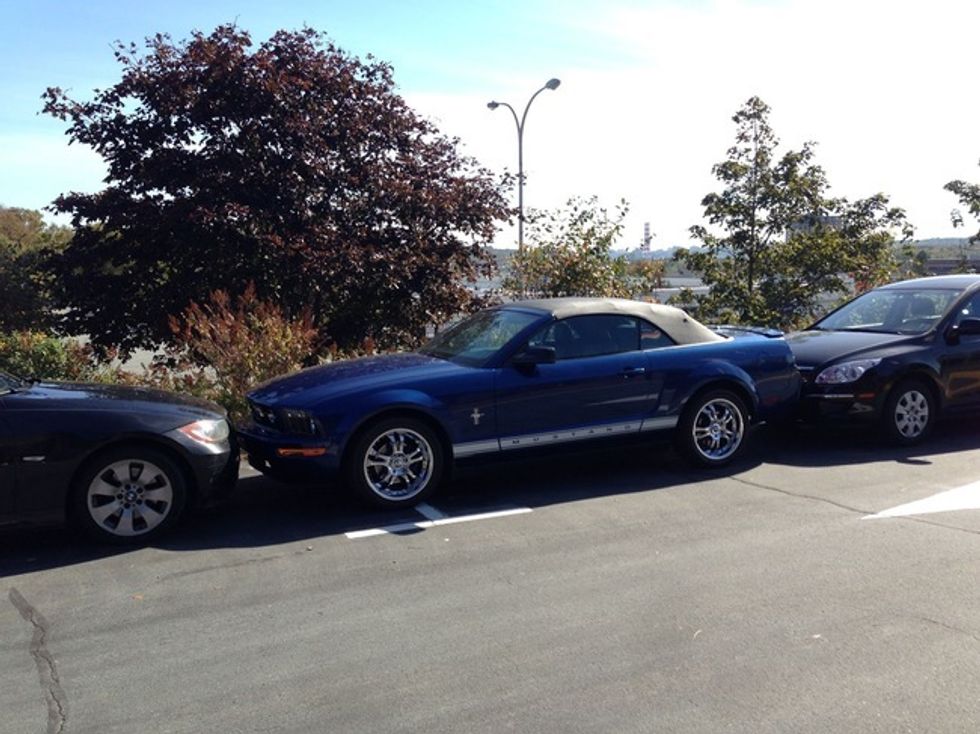 May camel fleas infest your armpits.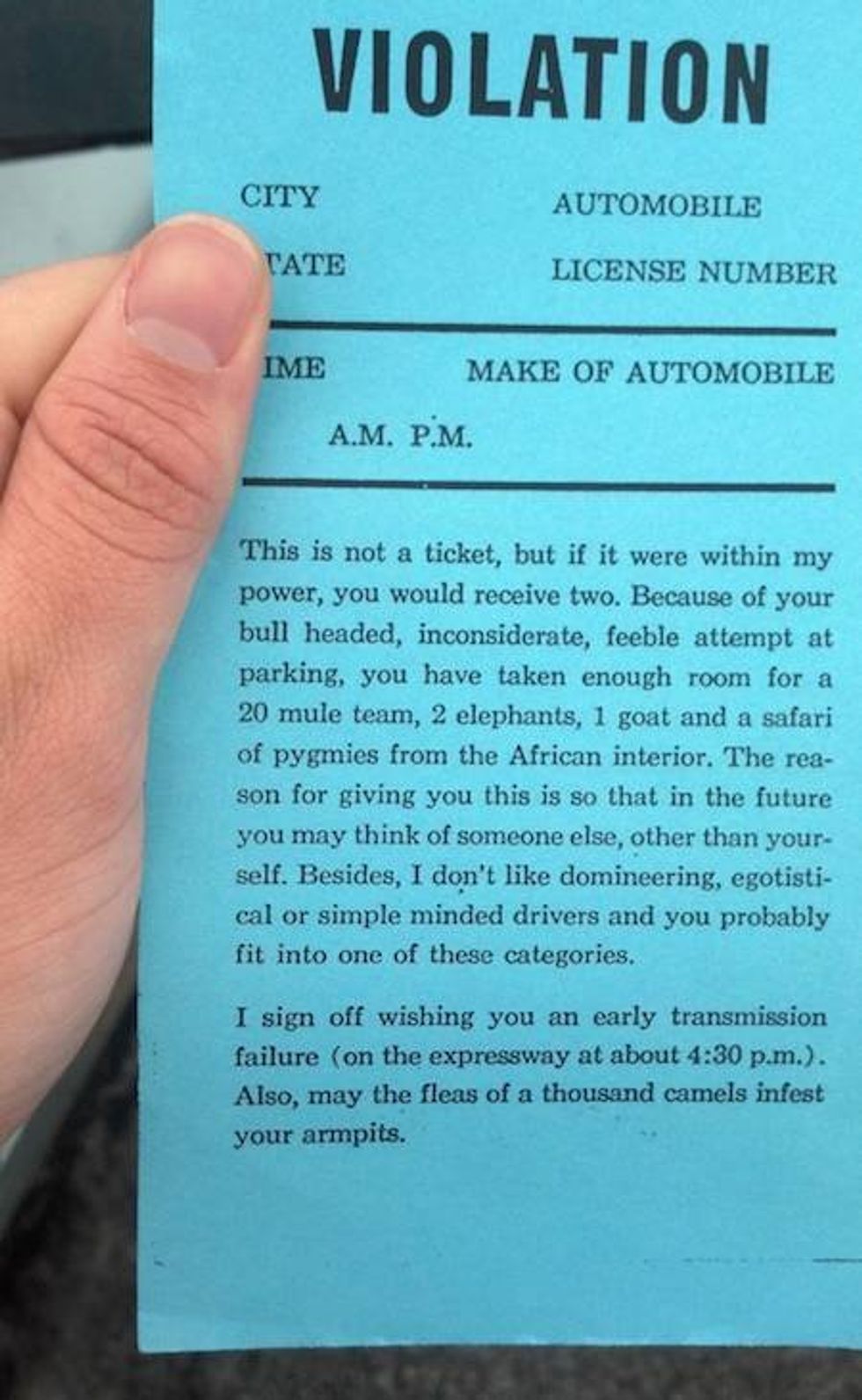 Congrats! Everyone thinks that you're terrible!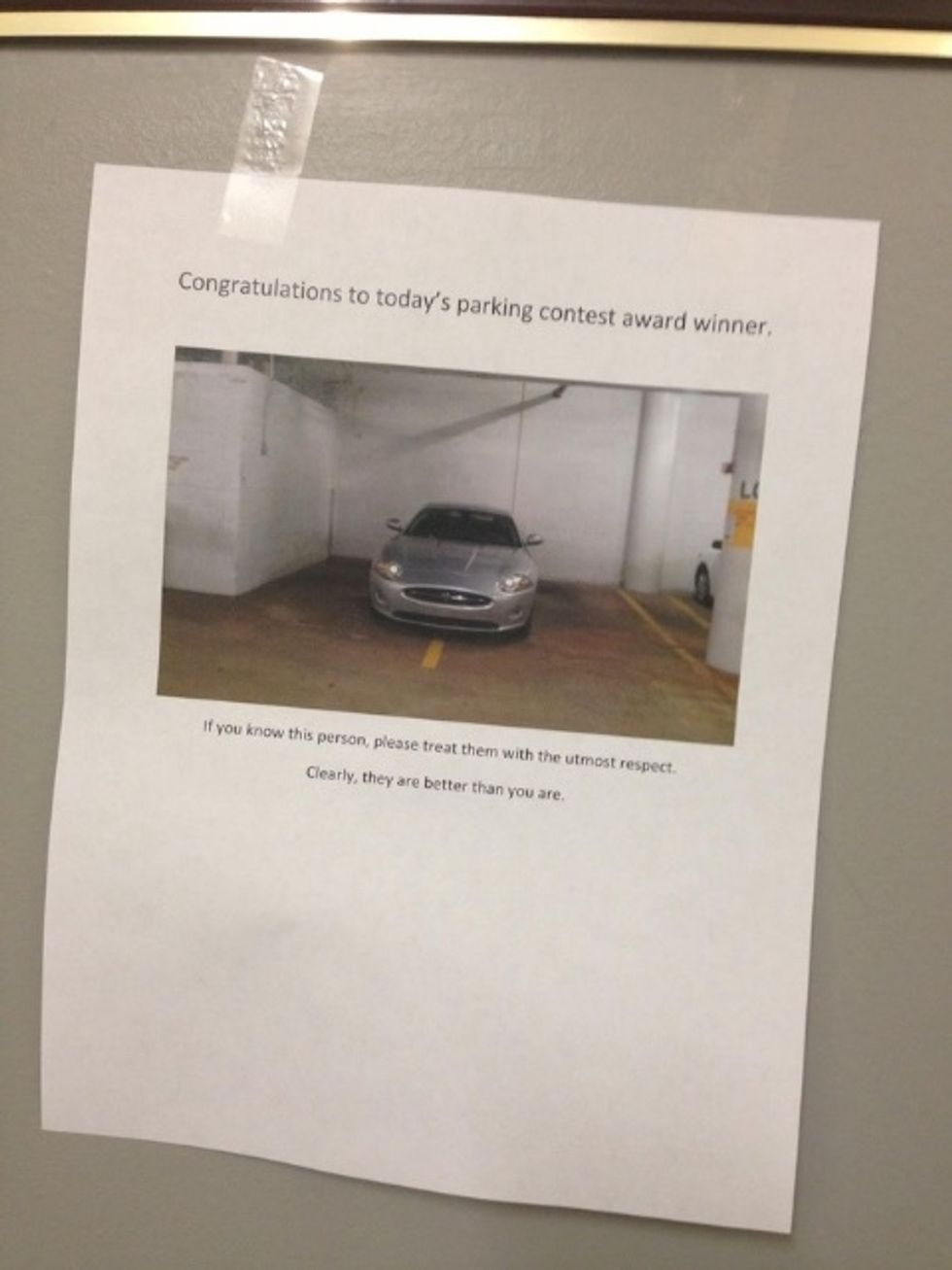 Via Car Crushing, Boredom Therapy, Happy Place
It's not hard, people. The lines are there for a reason. Cross them and these people will seek their revenge.