There is always a risk that comes with getting involved in sports... From bruises to serious injuries, and in some cases, even death.
All gymnasts can relate to the fact that some stunts are just too dangerous, but one mom has gone viral after she finally attempted a stunt many years later.
Keep scrolling to find out more...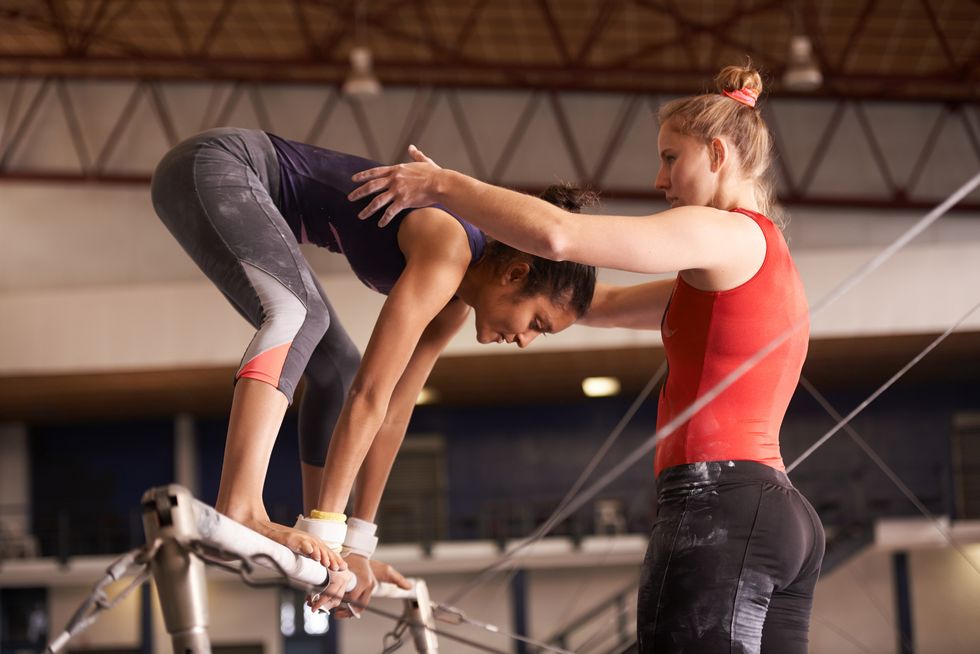 via: Getty Images
Nicole said, "Of all the random stuff I've tweeted over the years, this is not the thing I would have bet on. But I think the world is a hard and scary place and people are afraid to be vulnerable by putting themselves out there like this. But when you do, people want to support you, because, really, I've already kind of roasted myself anyway, so what did I have to lose? They want to cheer for regular people."