The fashion industry is full of a ton of gorgeous models, strutting down runways and gracing the covers of magazines with poise and grace that most of us mere mortals don't have. But there are certain models that stand out and carve unique and lasting careers for themselves. There are models who become entrepreneurs, actors, writers - the list goes on and on.
But one model has been in the game for a long time and stands out from the pack. I'm talking about the iconic legend that is Tyra Banks (of course).
Chances are, even if you're not into the fashion world and couldn't care less about which model walks in which show, you probably know who Tyra Banks is. Her career includes hosting, competitive judging, writing, acting, and of course...modeling.
Recently, the 45-year-old model graced the cover of Sports Illustrated's 2019 swimsuit edition, and you won't believe how amazing she looks. Keep reading to check out the hotter-than-hot cover.
Tyra Banks began modeling at 15-years-old.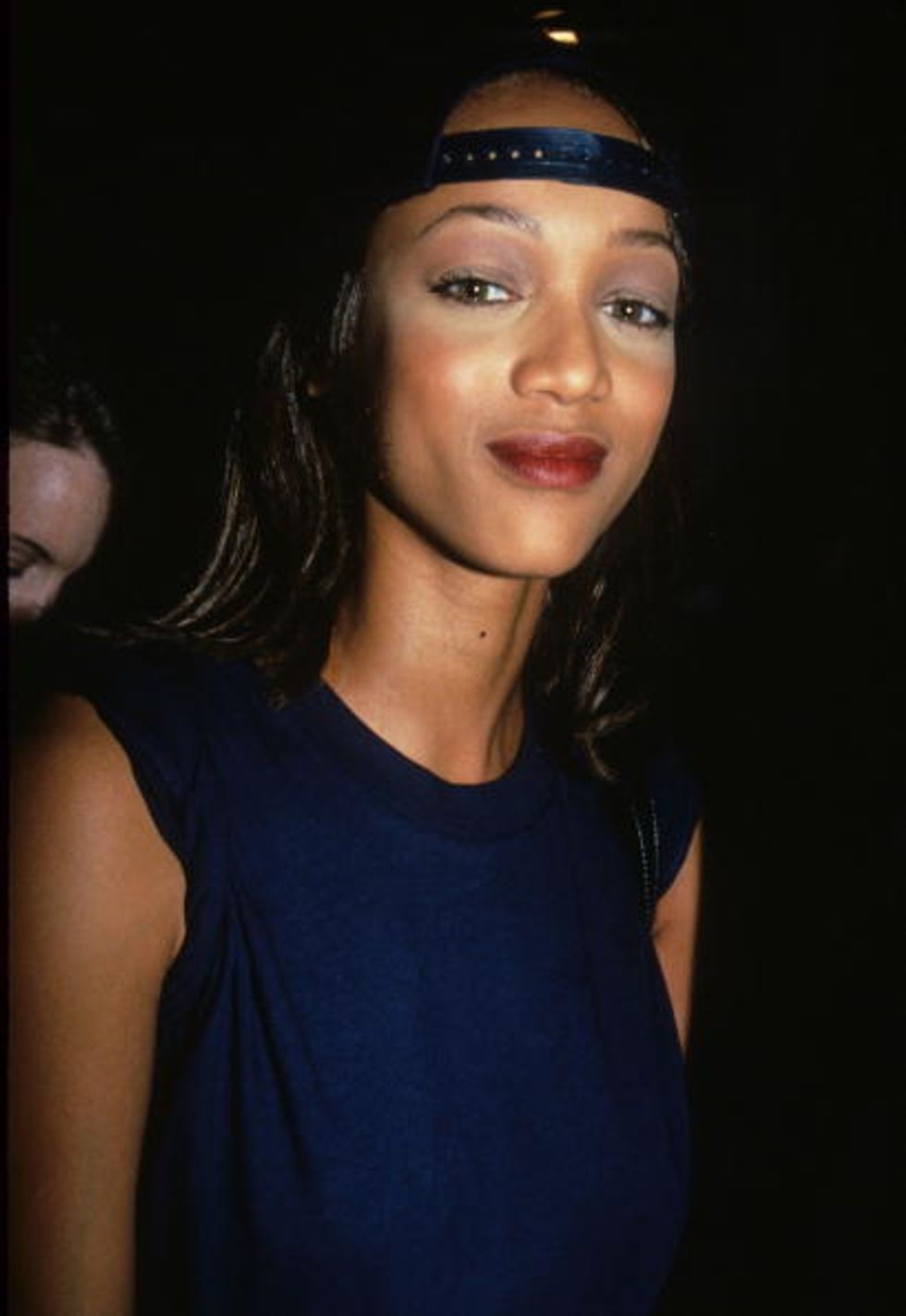 An LA native,
Banks started modeling
while still in school. After being rejected by several modeling agencies, she was finally signed by L.A. models.
Eventually, she made the switch to Elite Model Management when she was 16-years-old.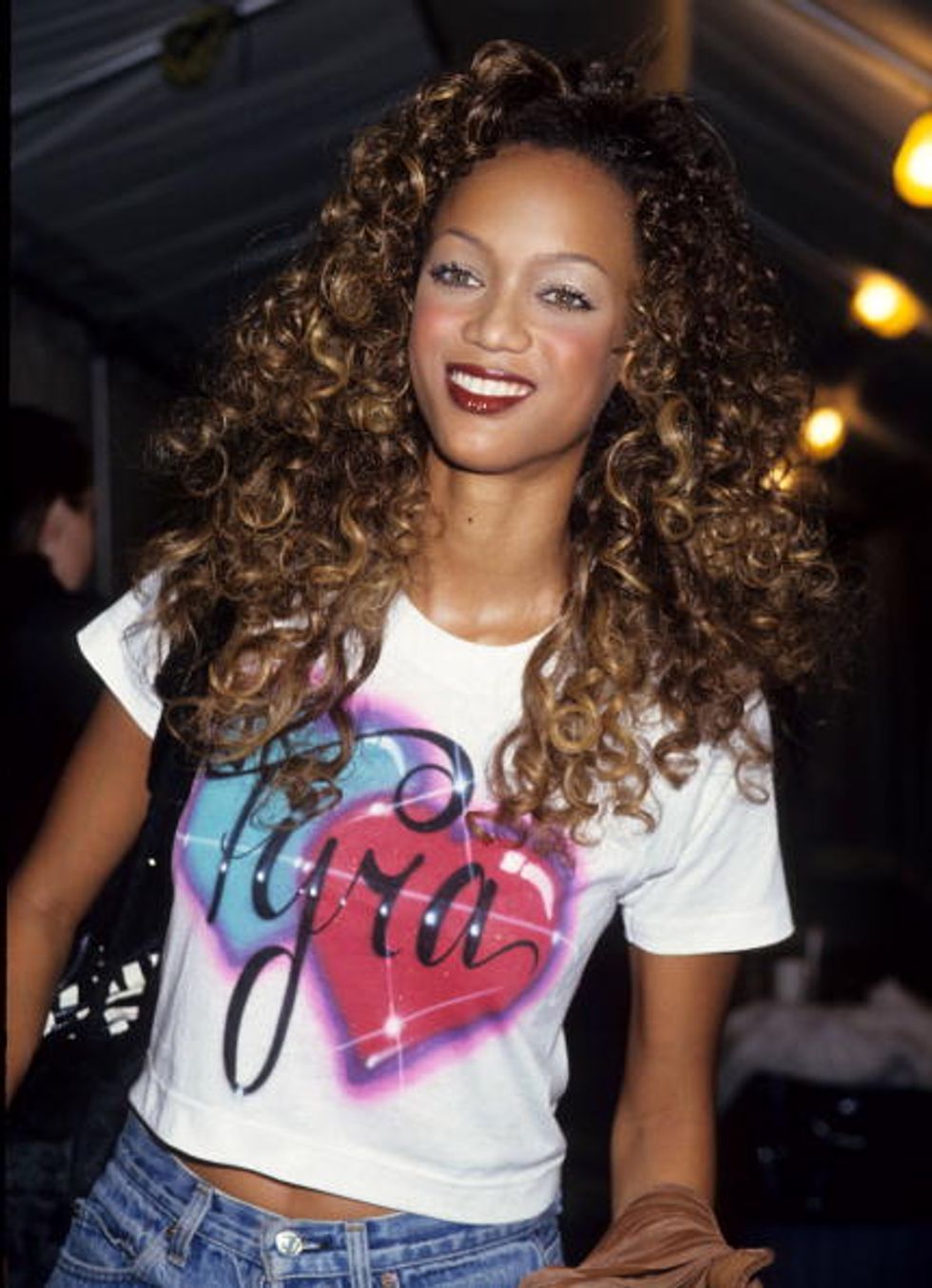 Banks' modeling career began to grow. She had the opportunity to model in Europe and moved to Milan.
Even though it was her first runway season, she absolutely killed it.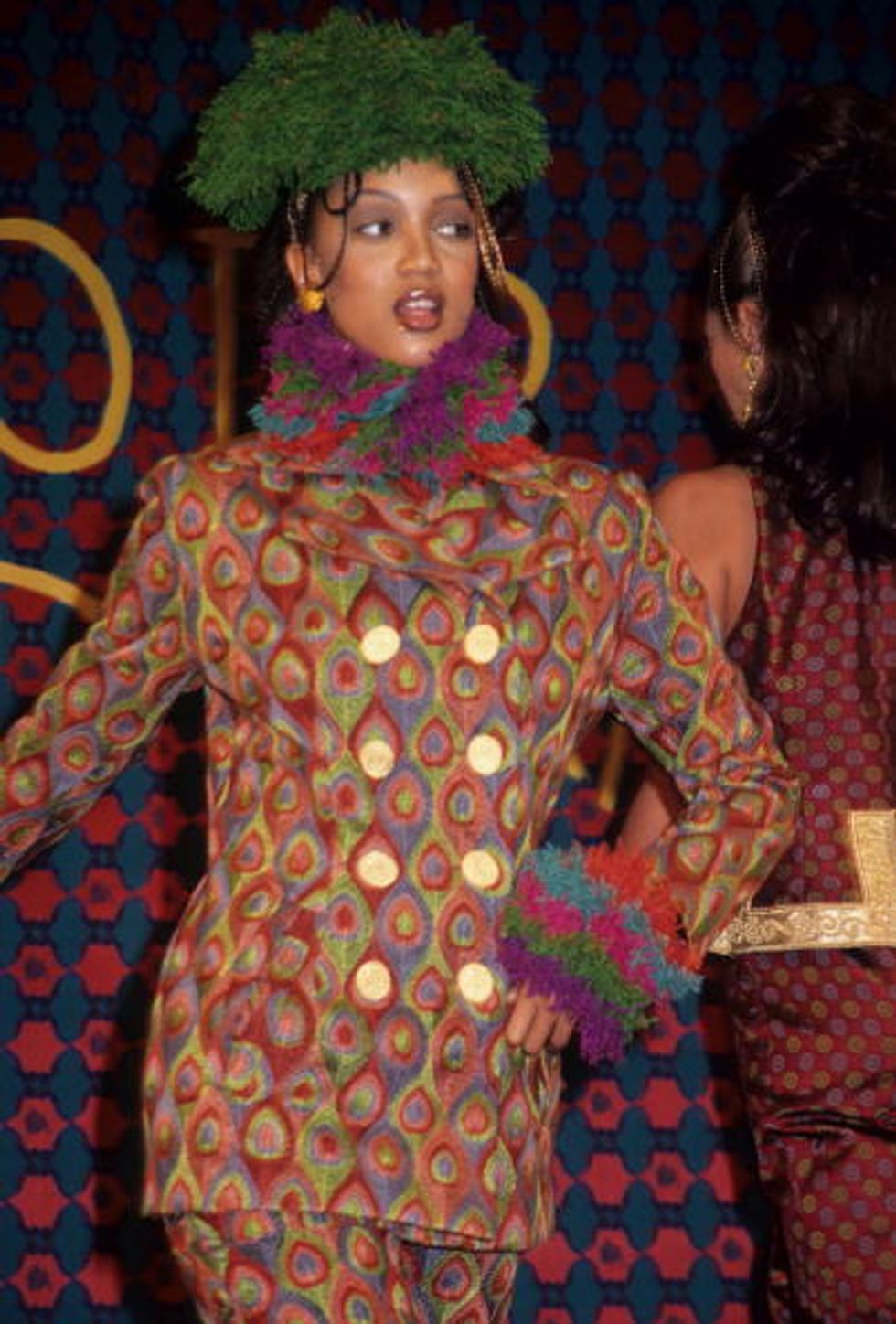 I mean, she is Tyra Banks after all. She's one of the most successful models in the world. Of course she slayed her first runway season.
It was Europe in the early '90s.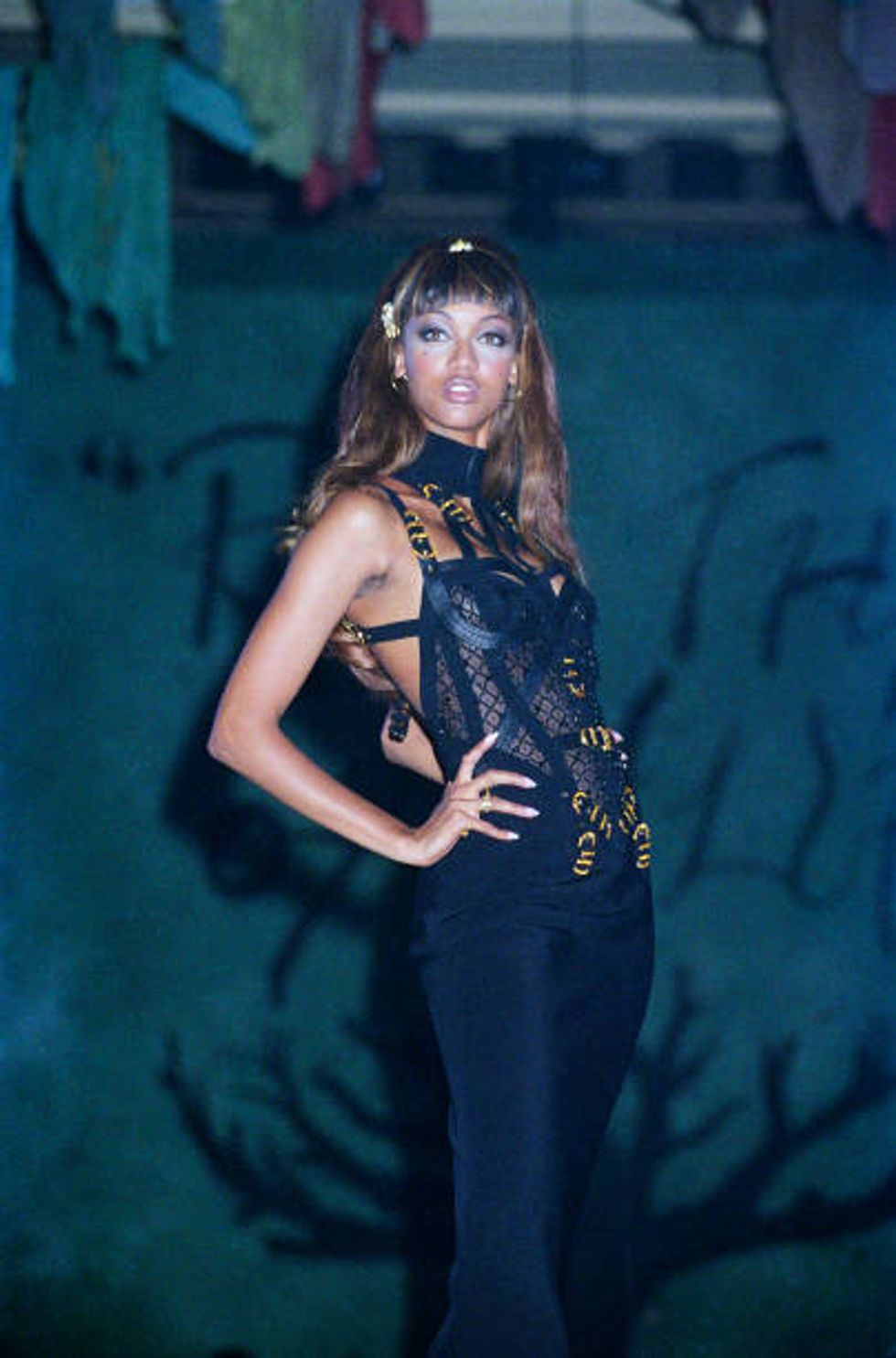 What a time! Banks booked 25 runway shows during that first season. It was clear that a star was born.
Banks has appeared on the covers of tons of magazines.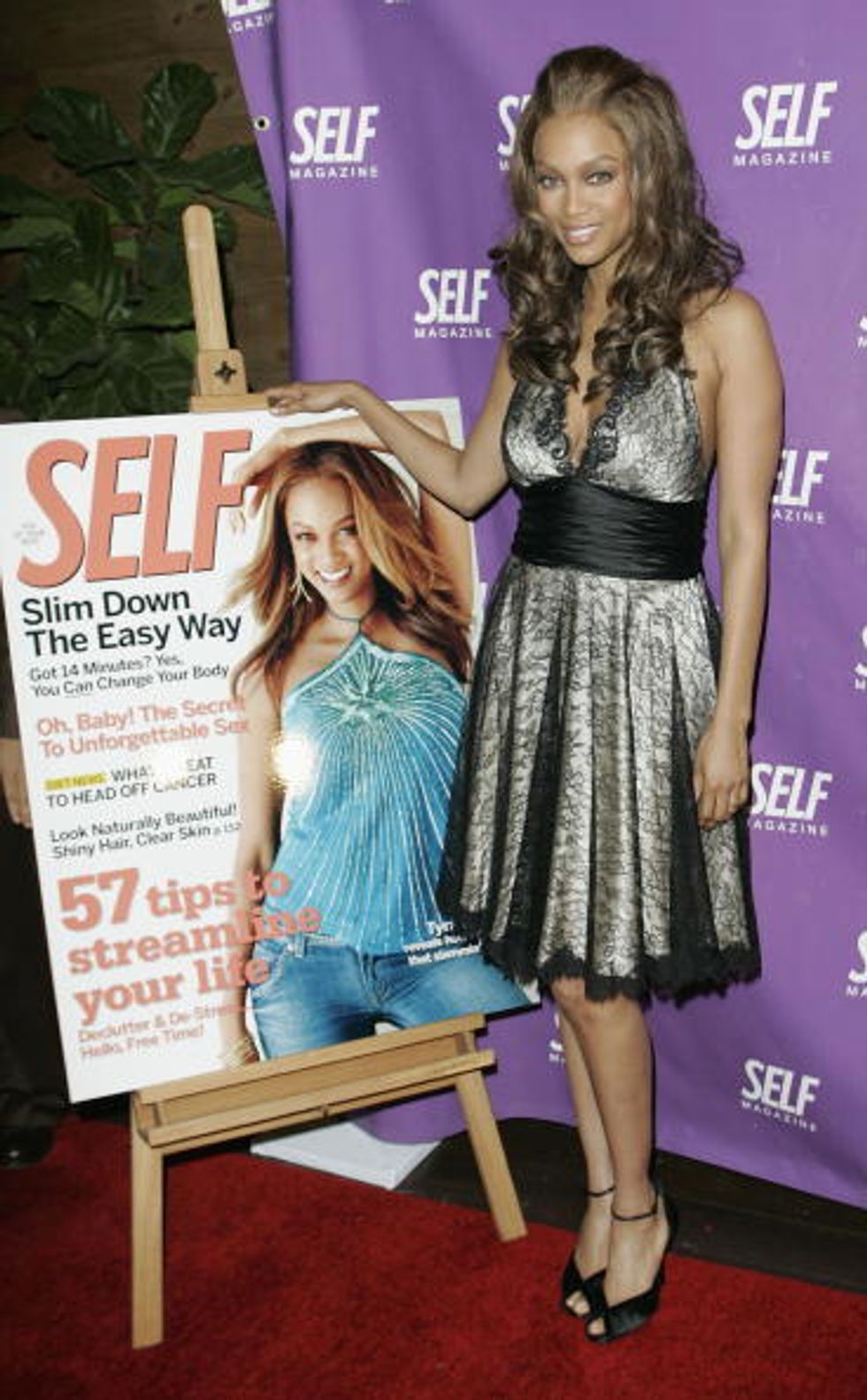 She's had covers on 
Elle, Harper's Bazaar
and 
Cosmopolitan.
Banks has also walked in tons of high fashion shows, for designers like Chanel, Oscar de la Renta and Yves Saint Laurent.
Banks became a "CoverGirl" in 1993, signing a contract with the cosmetics company for advertising campaigns.
She was the first black woman to appear on the cover of both 'GQ' and 'Sports Illustrated Swimsuit Issue'.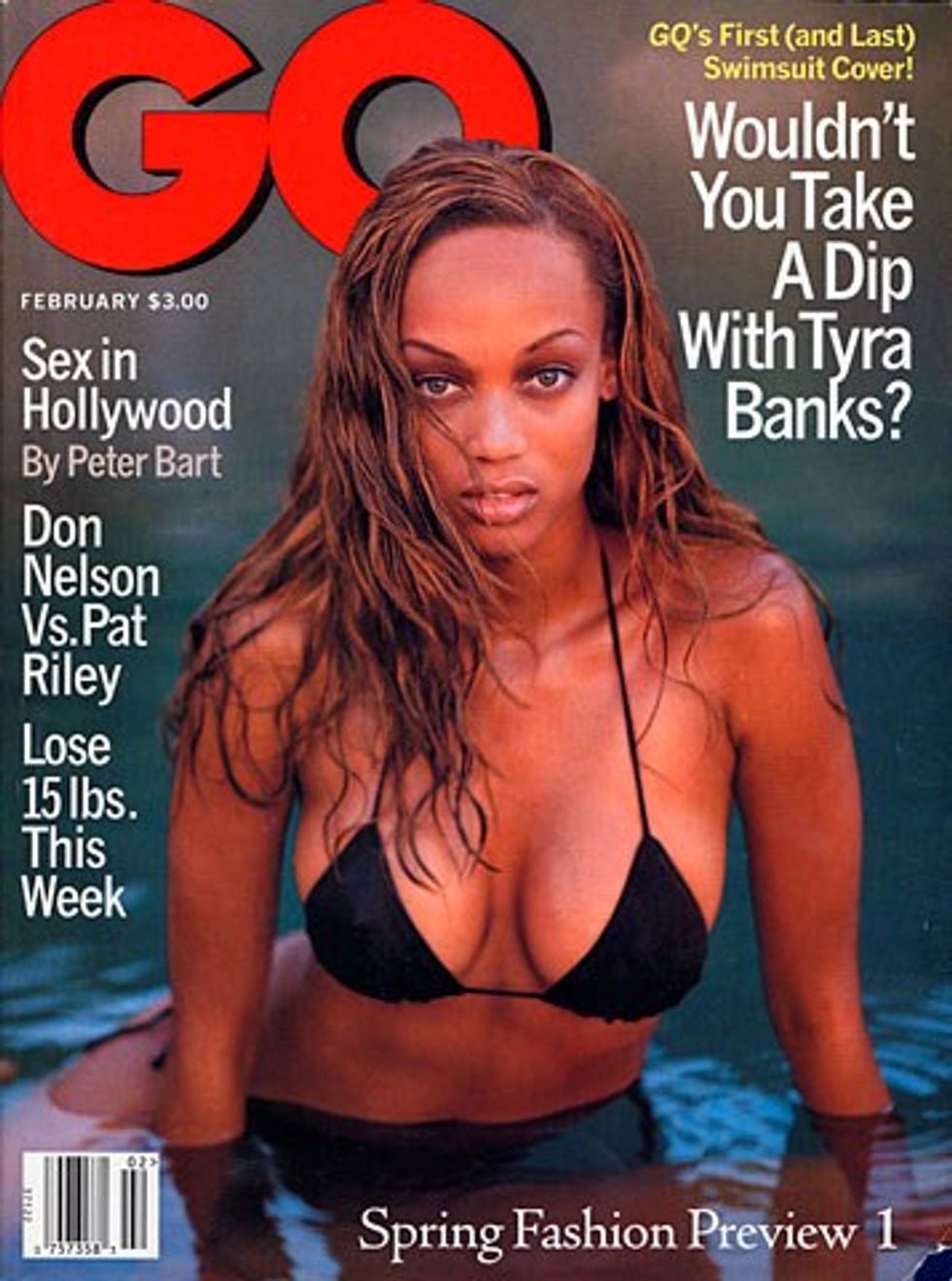 In 1997, she was the first black woman to be chosen for the cover of the Victoria's Secret catalog and subsequently became a Victoria's Secret Angel.
Banks has had quite the acting career as well.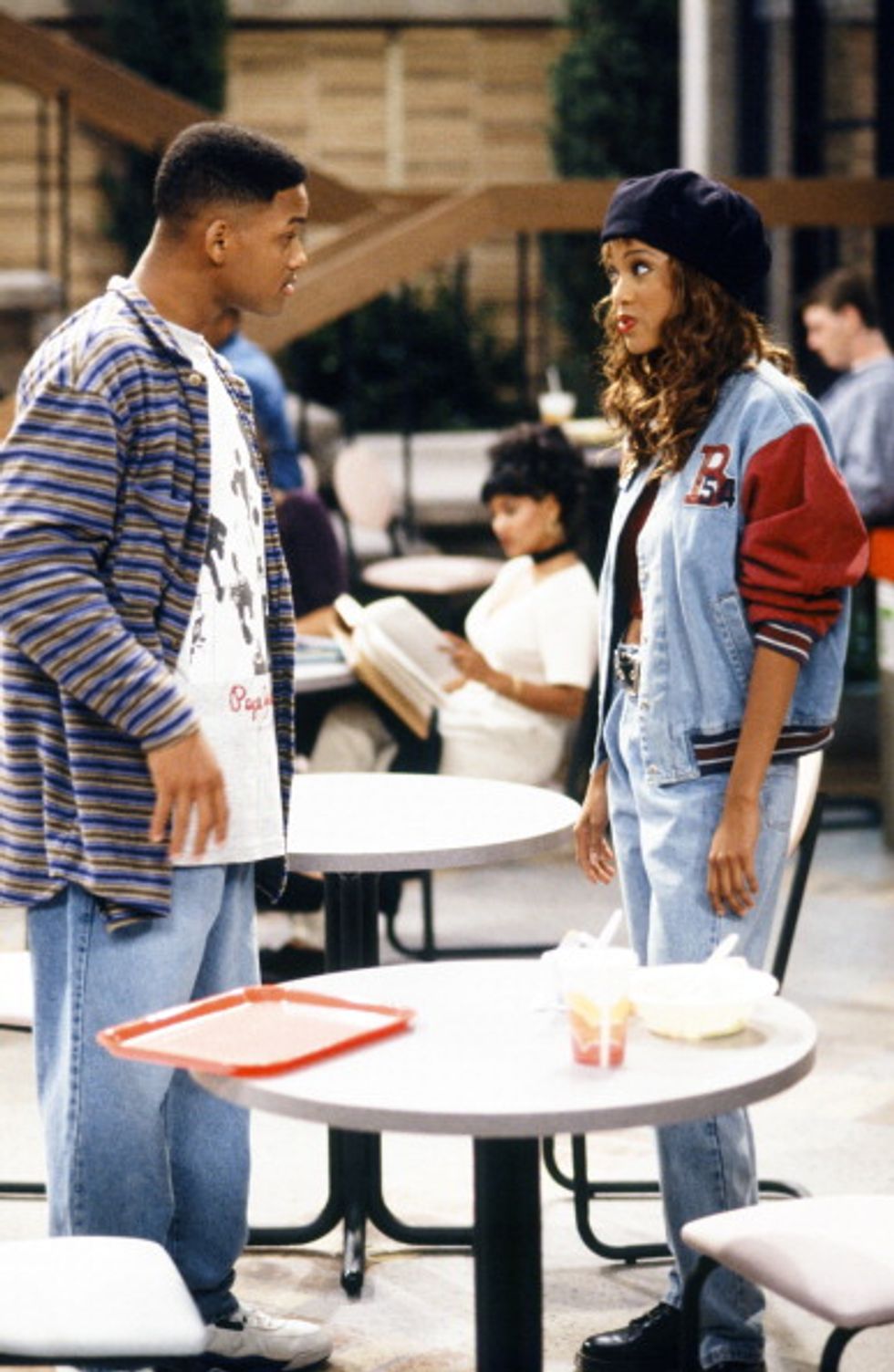 Her IMDb boasts an impressive 29 acting credits. How does she find time to act and model and do everything else that she does? I need to never complain about time management again.
She's had some super popular acting roles.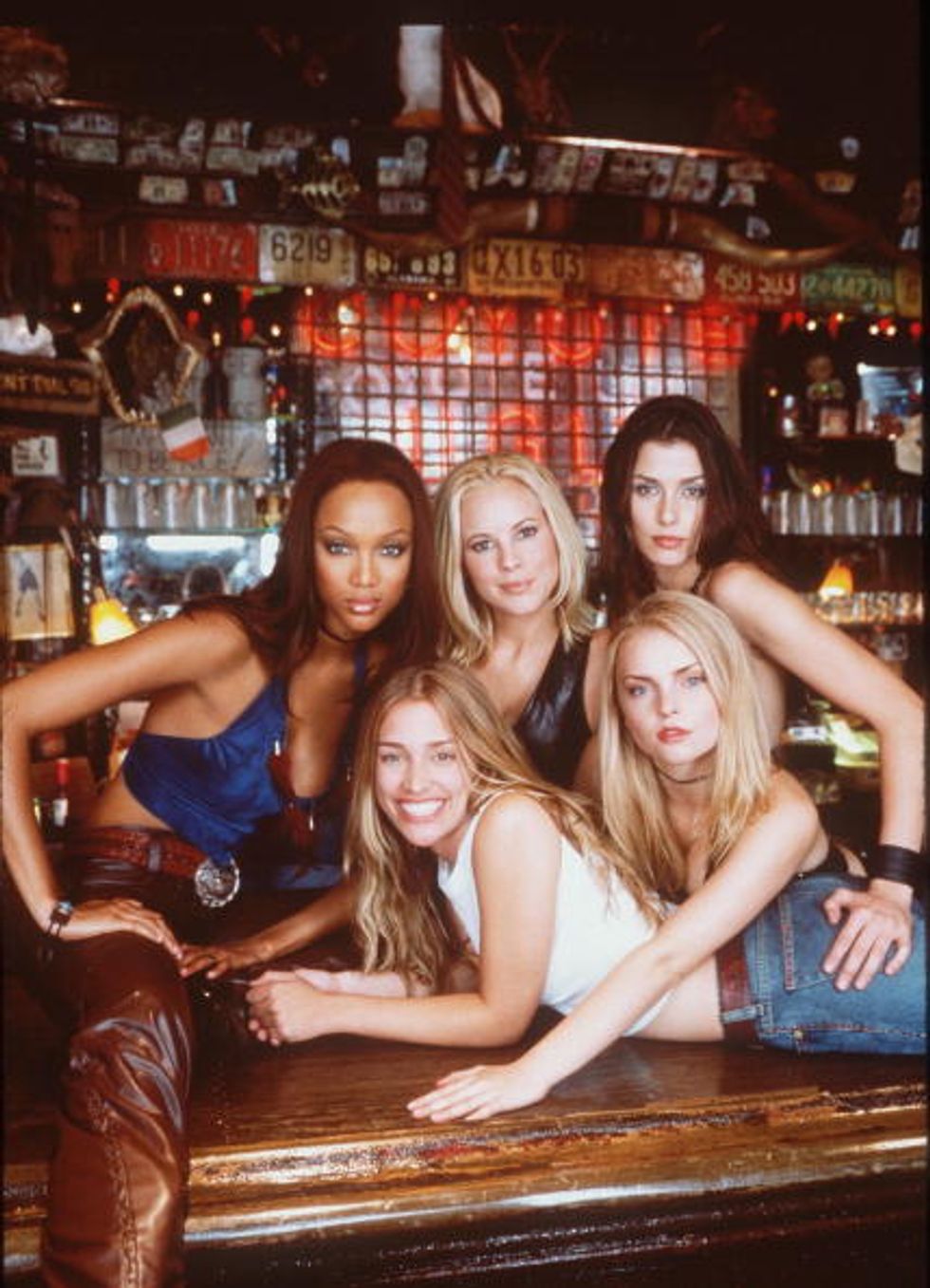 She had an 8 episode arc on 
The Fresh Prince of Bel-Air 
back in the '90s, as well as parts in movies like 
Coyote Ugly 
and 
Love & Basketball. 
In recent years, she's been a guest star on 
Black-ish.
But we all know what her best acting role was...
Opposite a young Lindsay Lohan in the Disney movie, Life-Size. Banks played Eve, a barbie doll come to life.
What other '00s babies were obsessed with this movie?
Not to mention it had a killer soundtrack. Eve's great...no matter where she goes...dress her up...
If you were a kid in the early '00s, you were obsessed with this movie.
I remember watching this over and over. Tyra Banks deserved an Oscar for this performance. I am not exaggerating.
I'm not alone in my love for 'Life-Size'...
In 2018, Banks starred in and produced the sequel, Life-Size 2. Though, let's be real: nothing beats the original.
There were so many memorable moments in 'Life-Size.'
In Life Size, Tyra Banks made eating butter look so good 😭 https://t.co/a6RCoP282l

— Jamie-Lee B. (@Jamie-Lee B.)1549253850.0
Okay, she really did make eating bread and butter look so good. Who else always craved bread and butter after this scene?
People are still talking about this movie.
Probably because it's so good. It basically puts all other Disney movies to shame.
Even the sequel has its fans.
no one asked Tyra Banks to go that hard in Life Size 2..she did that for us

— kimmy (@kimmy)1544846567.0
Nobody goes as hard as Tyra Banks in an acting role. Meryl Streep is 
shaking
.
Okay, but this is a whole mood.
May energy: Tyra Banks in life-size circa 2000 https://t.co/U1cr3QKDS7

— zing zing zingbah! (@zing zing zingbah!)1557080142.0
Alright, moving on from 
Life-Size
even though I could spend hours talking about it...
Banks is also well-known for creating the reality competition show, 'American's Next Top Model.'
Banks is the creator, host and executive producer of the show. The series premiered back in 2003.
It's very addicting.
So many incredible reality TV moments have come out of this show. Where to even begin?
ANTM was where Tyra Banks invented "smizing."
Nobody can smize the way Tyra Banks can smize. She is the queen of fierce eyeballs. Smizing revolutionized selfies forever.
How about that time a model had to pose in a casket right after her friend died?
In light of the new ANTM, let's remember the time Tyra made Kahlen pose inside an actual grave the same week her be… https://t.co/hEvCp3RpCj

— mark (@mark)1481660953.0
This was just plain cruel! ANTM is 
insane
. The challenges are really always extra as can be.
There was also the time Tyra Banks pretended to faint, just to introduce the girls' next challenge.
I mean, fashion is drama! The show wouldn't be a hit without it being...crazy.
But then an actual model from the series *did* faint.
Season 4 was a wild time. Rebecca fainted on TV and it was terrifying. There is apparently a lot of fainting in fashion...
And of course, how could anyone forget the infamous "Tiffany" rant?
This is Tyra Banks at her best. This is why the internet was invented. There is nothing else to say about this other than just watch the clip. It's perfect and over-the-top and just...wonderful.
Okay, hate to move on from ANTM, but Tyra Banks has had quite the career!
She also hosted her own daytime talk show from 2005 to 2010, The Tyra Banks Show. One of the most memorable moments was when she epically called out society and paparazzi for shaming her weight.
Tyra Banks has always spoken up for things she believes in.
Which is likely a contributing factor to her lasting power. She's a smart, hard-working woman who isn't afraid to use her voice.
Or show off her rockin' bod.
Sports Illustrated Swimsuit Edition. She looks unbelievable.
Back in 1997, she was the first black woman to ever have a solo cover for the swimsuit edition of SI. And she's back, y'all!
This is for everybody that has been told that they are not good enough because of their body, their age, their ever… https://t.co/BMWFtrAa3c

— Tyra Banks (@Tyra Banks)1557326774.0
"This is for everybody that has been told that they are not good enough because of their body, their age, their everything.
#
BanX is here to tell you that you ARE friggin' fierce no matter what anybody says!" the model tweeted, along with a picture of the cover.
She is the GOAT.
@tyrabanks the GREATEST OF ALL TIME 🙌🏻 https://t.co/Q7SGc7yLcG

— luisjosé. (@luisjosé.)1557326820.0
The greatest of all time, indeed. That mic drop is well-deserved.
Tyra Banks is officially back.
.@tyrabanks. is. back. https://t.co/4QI8TlTvbD

— Sports Illustrated Swimsuit (@Sports Illustrated Swimsuit)1557317941.0
Not that she needs to be "back." Her career has been thriving for decades. One thing's for sure - Tyra Banks is on fire and shining like the top model that she is and always will be.