In 1982, five guys at a cabin on Copco Lake in California posed for a picture. Nothing unusual about that...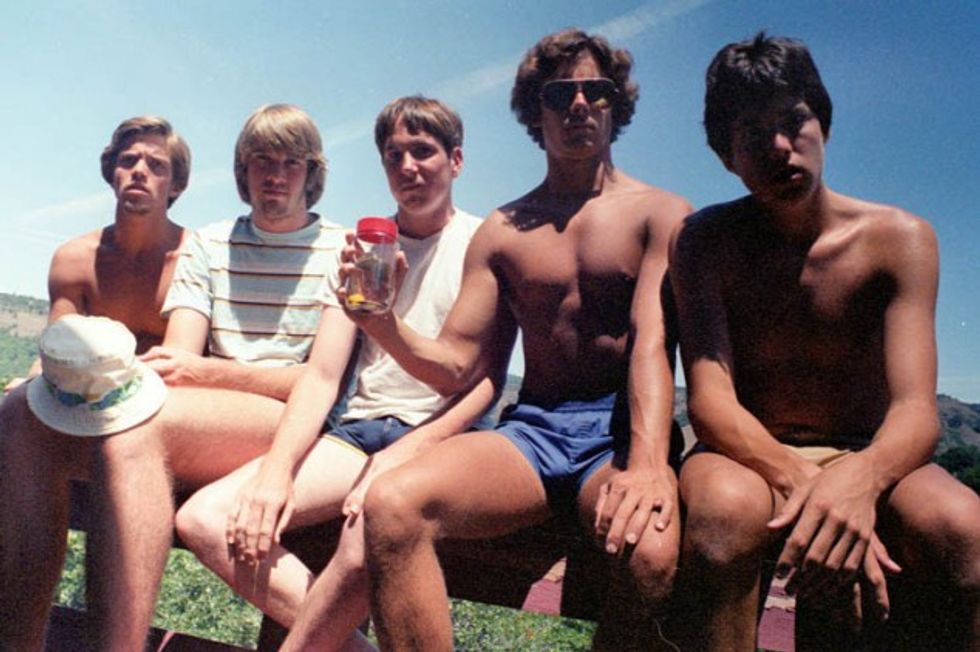 They continued getting together there every year, and in 1987 they thought it would be be funny to recreate that old 1982 picture. Again, not terribly unusual...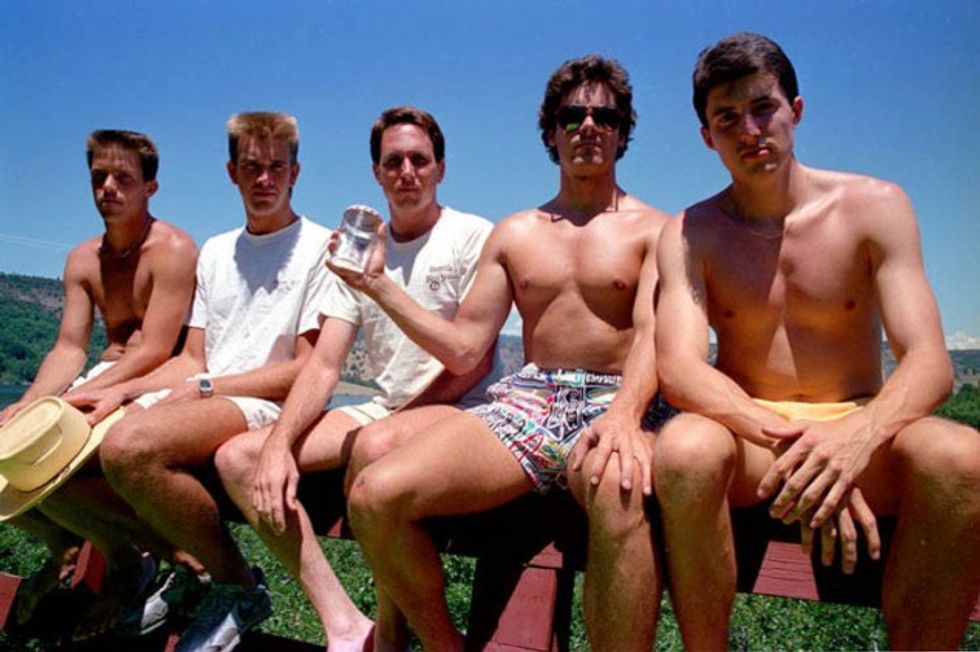 Then 1992 came, and the guys were still friends and were still making their yearly trip to the lake. When they posed for the same pic for the third time, they knew a tradition had been born...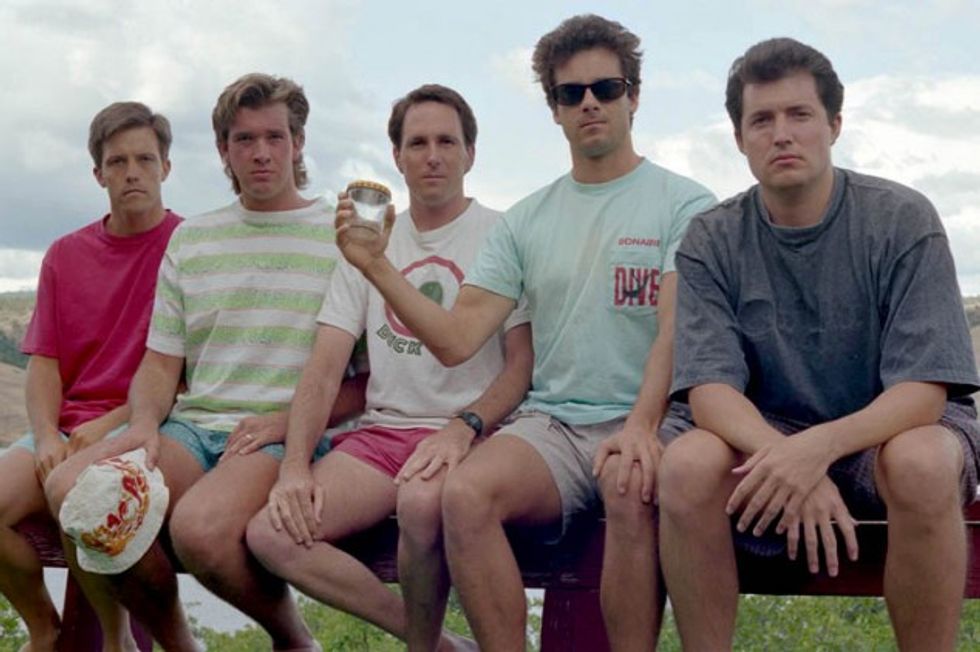 1997...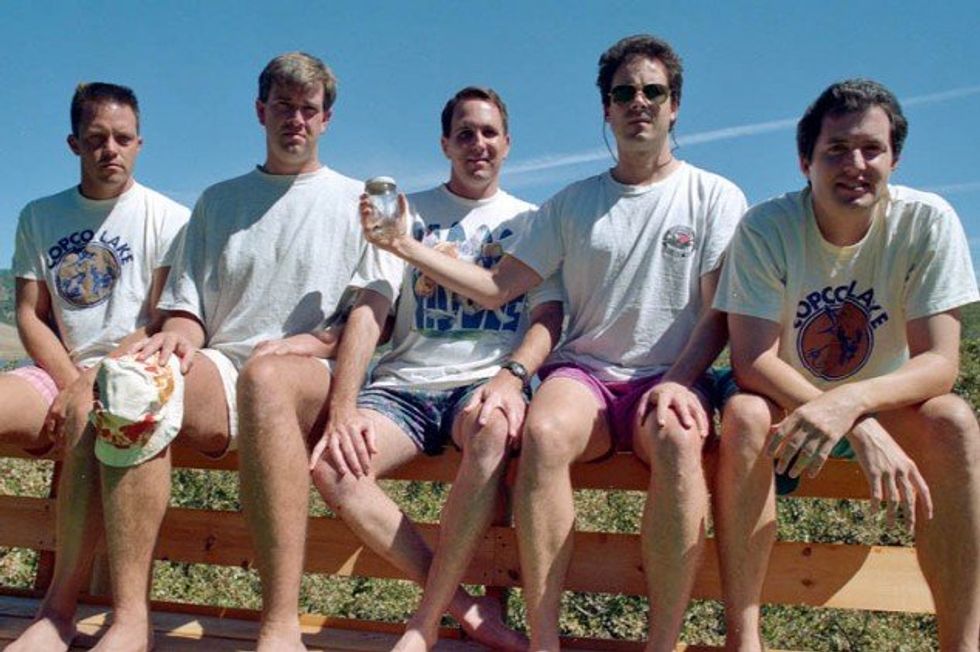 2002...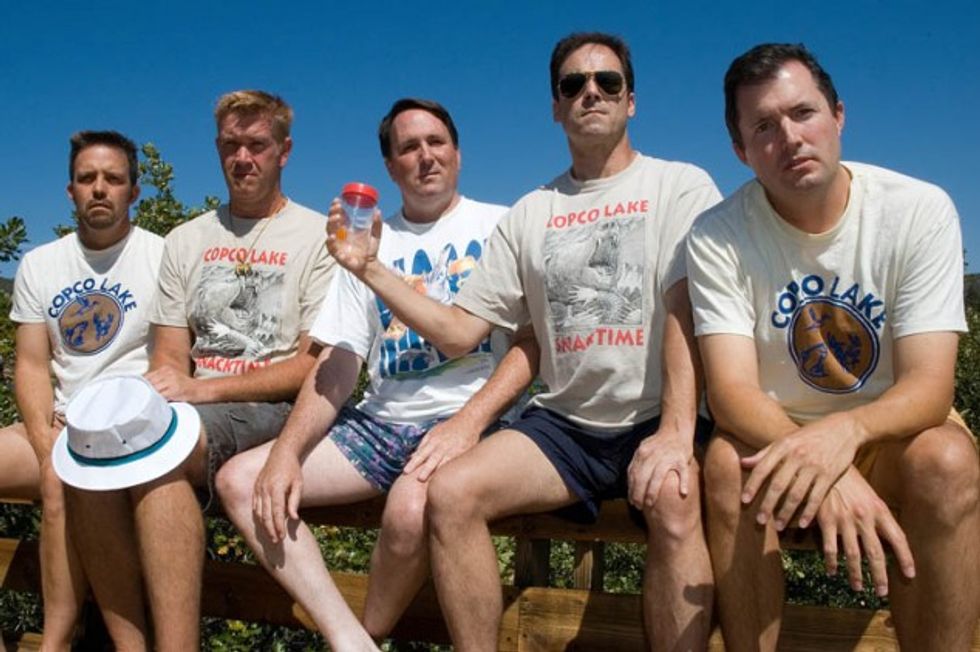 2007...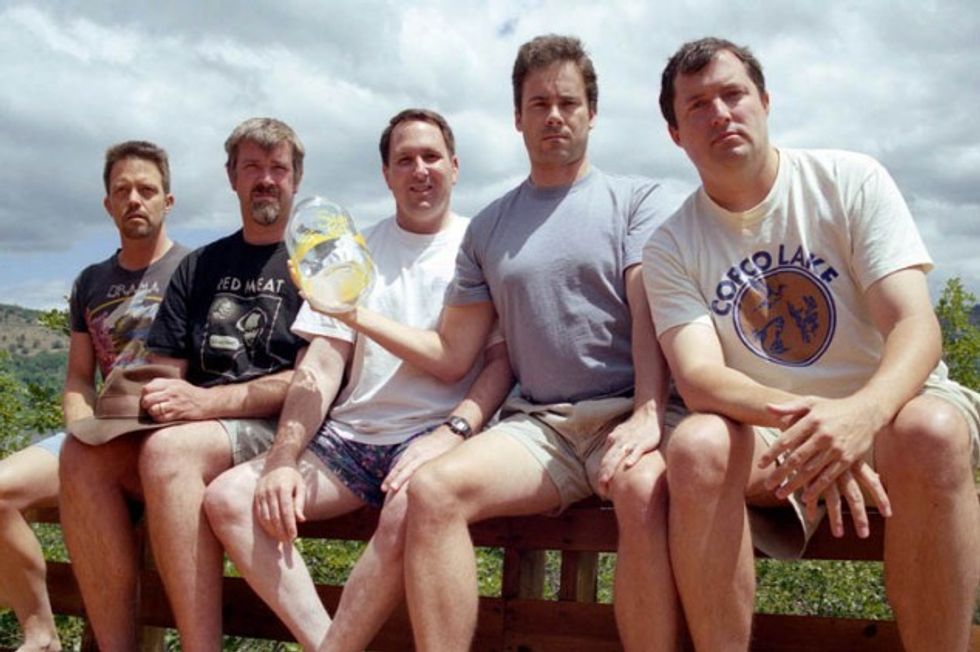 2012...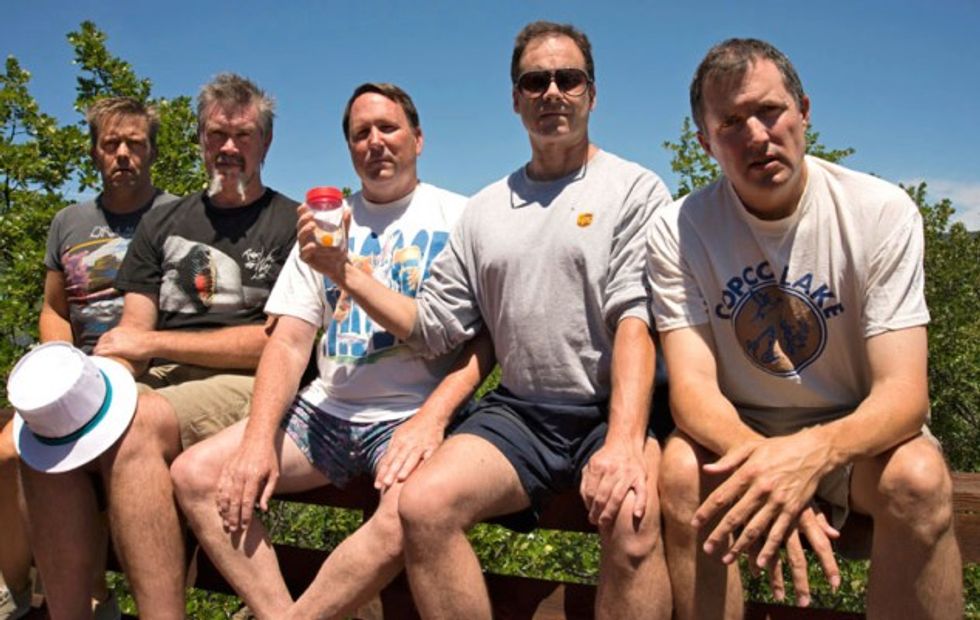 Will they meet again for the photo in 2017? John Dickson (far right) says...
We plan on doing this for the rest of our lives, no matter what — Up until there's one guy just sitting in the same pose! Even then, maybe someone will take a picture of an empty bench for us.
Check out the guys's site about these pics. Read the story on CNN.
Related...