Life is filled with annoying little problems. Are you unable to get into your salon for a haircut for the foreseeable future? Is your apartment too small for a garden? Do you keep forgetting to drink water throughout the day and are steadily growing more and more dehydrated with each passing minute? I feel your pain.
Luckily, I've discovered some game-changing products that solve these irritating issues instantly. Keep scrolling to find out why these 5 gadgets are making such a splash with customers.
We hope you find these products as awesome as we do. Just an FYI: We are a participant in the Amazon affiliate program, and Brainjolt may receive a share of sales from links on this page. Prices on Amazon fluctuate so anything mentioned below might change as soon we publish it!
The CreaClip Actually Makes Cutting Your Hair a Good Idea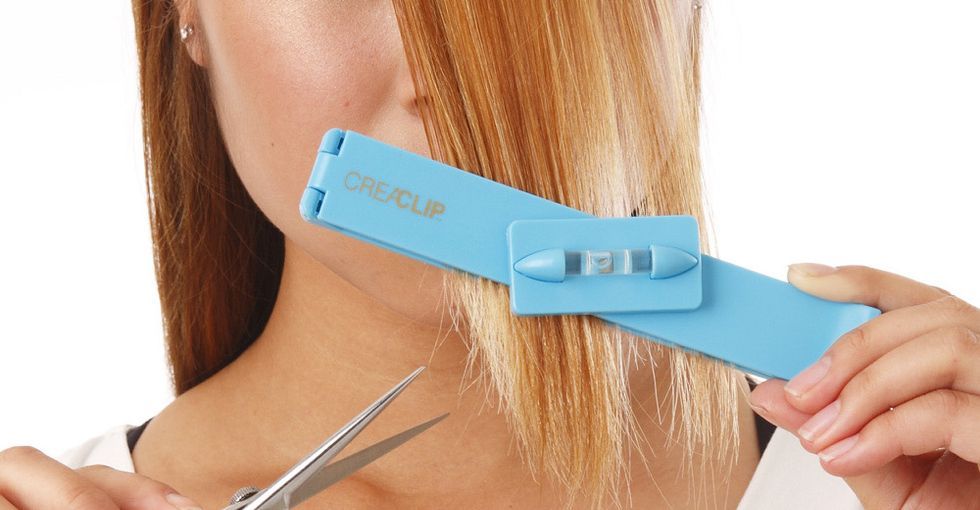 I recently decided to make an impulsive hair decision that I've since come to regret, considering how hard it is to get to the salon these days: I got bangs. The only problem? Bangs require trims. Frequent trims. And when you're going months between haircuts, this can only mean one thing: I'd have to trim them myself. And that was a scary, scary thought. Thankfully I stumbled upon this CreaClip, which somehow manages to make it look like I know what I'm doing in the haircutting department.

It's all about the built-in level that guarantees a perfectly straight cut every time. I can't tell you how many times I've attempted an at-home bang trim in the past only to have it come out completely crooked. While the smaller clip is great for bangs, the larger CreaClip helps you cut the rest of your hair while adding in gorgeous layers. Because you're keeping the level on the inside where you can see it, you're able to ensure a straight cut that never looks jagged, and the curved shape keeps the ends from looking too blunt. So, for only $29.99 for a 2-piece set, I just saved you a lifetime's worth of $100 haircuts.