Time is of the essence when it comes to organ transplants, and with the pandemic putting most operations on hold, it's had devastating effects on those that need the life-saving treatment.
One little girl was left waiting just a little too long...
Losing a child is never easy.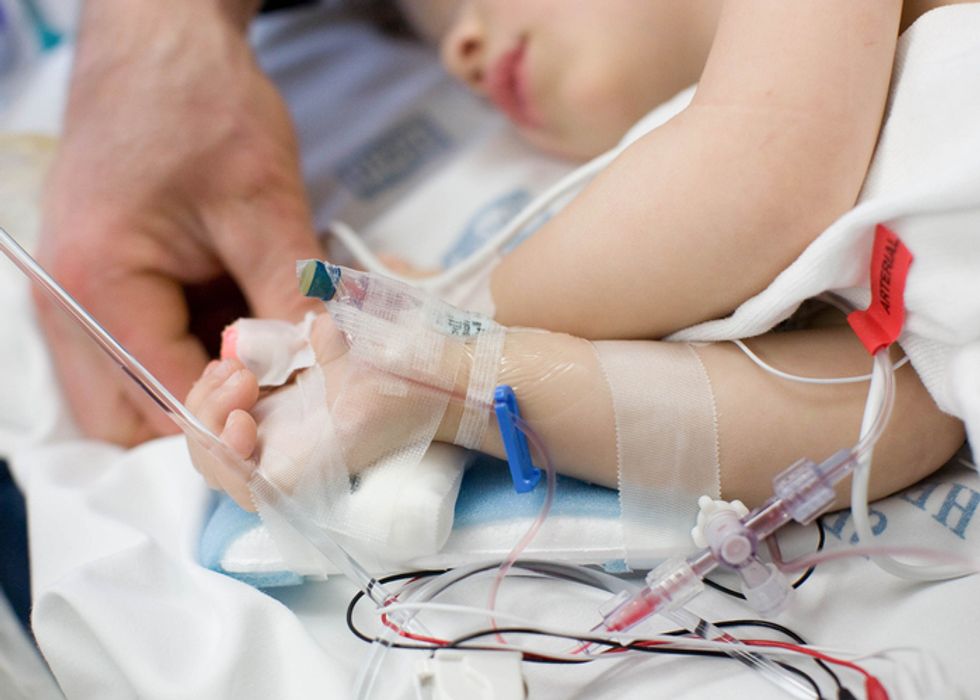 via: Getty
In fact it's probably the hardest thing any parent could face.
No parent should have to say goodbye to their child.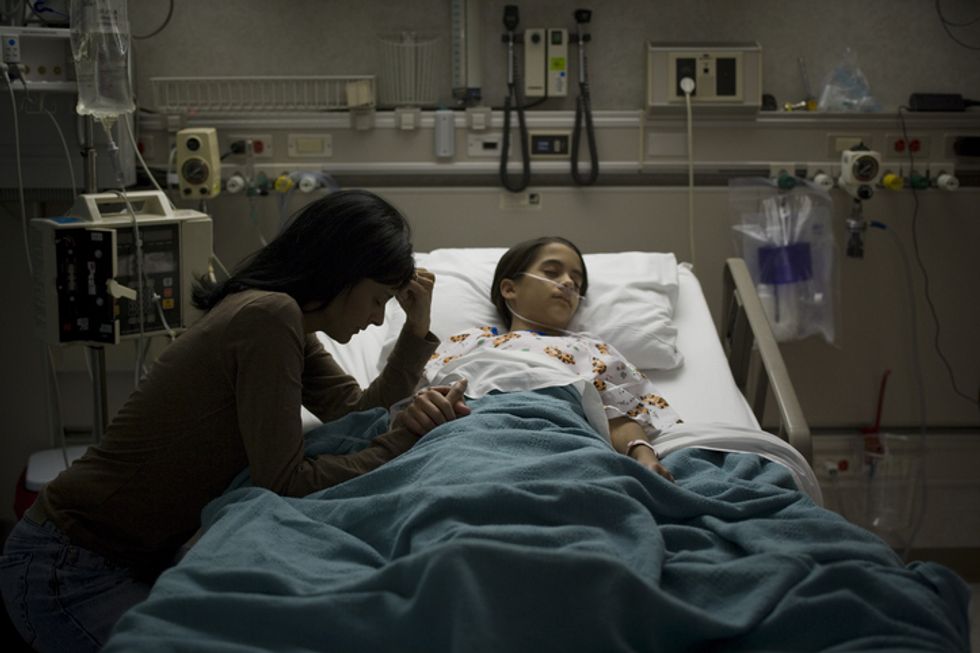 via: Getty
Especially if there's something that could help them.
Sadly, during this pandemic, many organ transplants have been put on hold.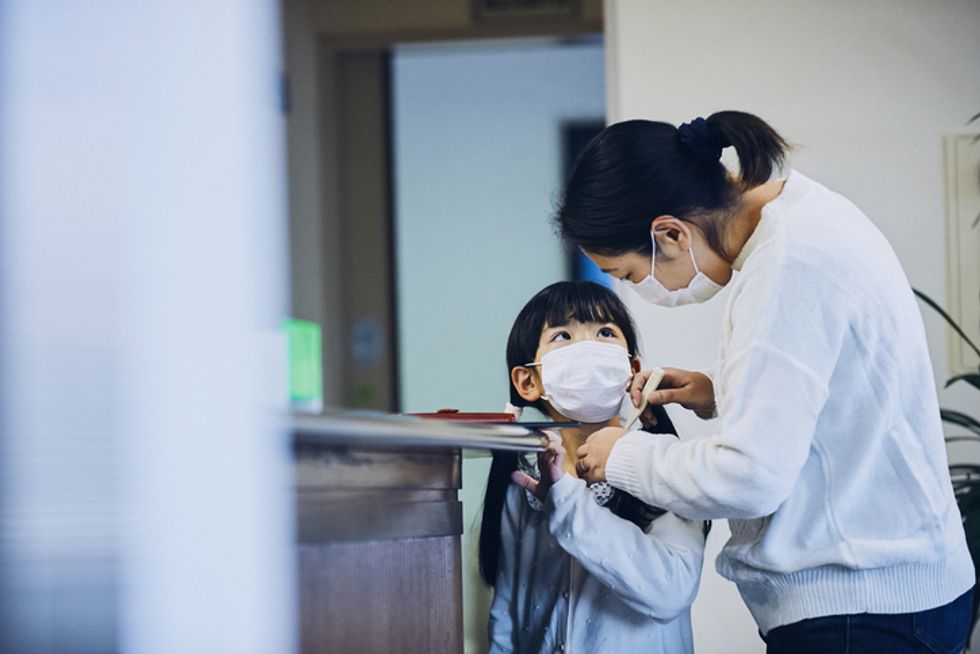 via: Getty
Which could offer life-saving treatments to those living with chronic conditions.
Time is of the essence with organ transplants.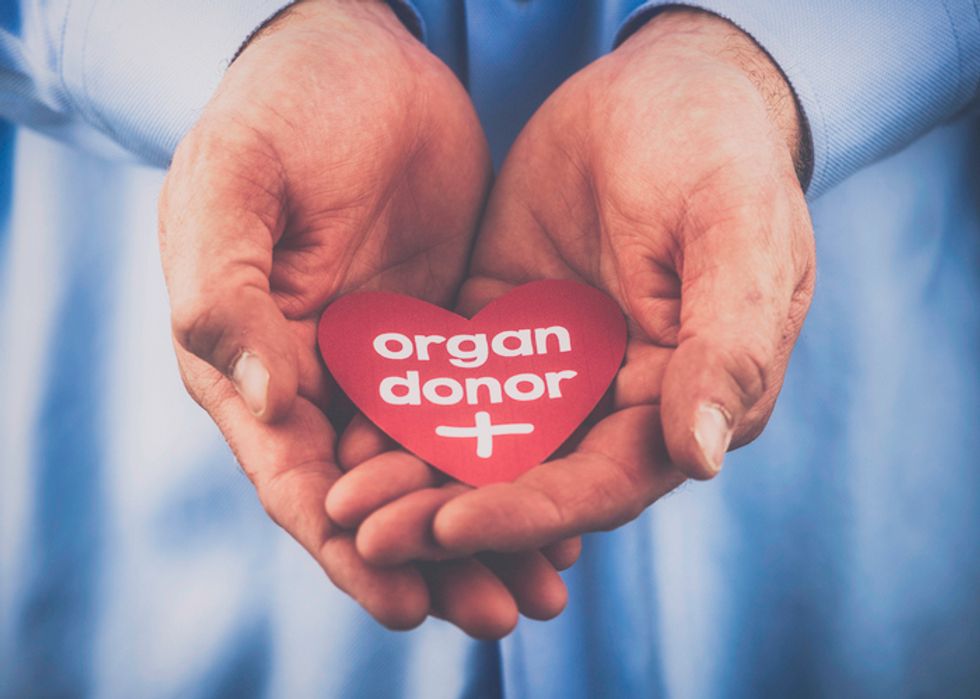 via: Getty
As the longer a patient has to wait, the more they deteriorate.
Tragically one little girl had to wait too long for her treatment.
And died before she could be given that second chance at life.
The brave 5-year-old-girl Thalia-Beau Wright was waiting for a donor.
She was diagnosed with restrictive cardiomyopathy.
Her distraught parents from Yorkshire, UK, said their daughter was "and will always be the best thing' that ever happened to them."
They said in a heart-wrenching Facebook post, their family will be "forever broken."
"How will we ever live without your beautiful heart and soul. How will the world still turn without you in it?"
"How will there be light without your smile? Nearly six blissful years of you here in our arms, and a lifetime ahead with you in our hearts."
Family and friends offered their support.
"We can't even live a day without you. Our family will forever be broken but we will live in this heartache knowing how blessed we were to call you ours, sleep tight our precious princess."
Last year Thalia's mom, Ellie Wright started a campaign to raise awareness about organ donation.
However, the family has since started a fundraiser to help pay for Thalia's funeral.
Ellie said her "world changed forever" after her daughter was diagnosed 2 years ago.
The condition is an ultra-rare form of muscle disease, causing the heart to stiffen.
The only hope for Thalia was a heart transplant.
As the condition currently has no cure.
She said: "When I was told what was wrong with her everything started going slow. My whole world crumbled down around me. I couldn't believe it."
The diagnosis was made after Thalia was taken to a hospital in the UK with a suspected chest infection.
After 2 days in the hospital, Thalia was discharged.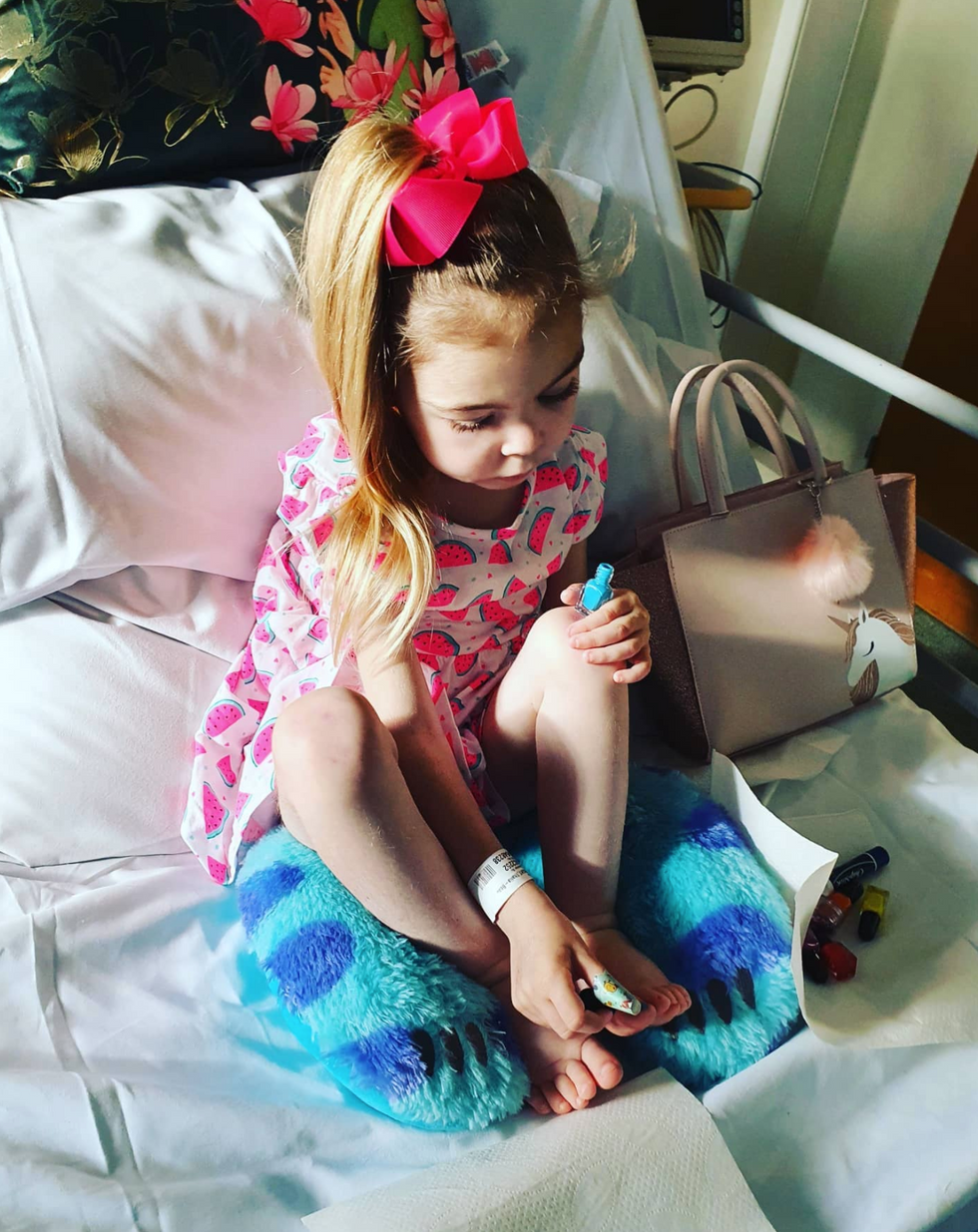 via: Facebook
However, Ellie described how hospital staff ran down the hallway to stop them from leaving.
She said "We thought everything was fine and she had been discharged. We were just about to leave. I remember being stopped and told something was wrong with the scans."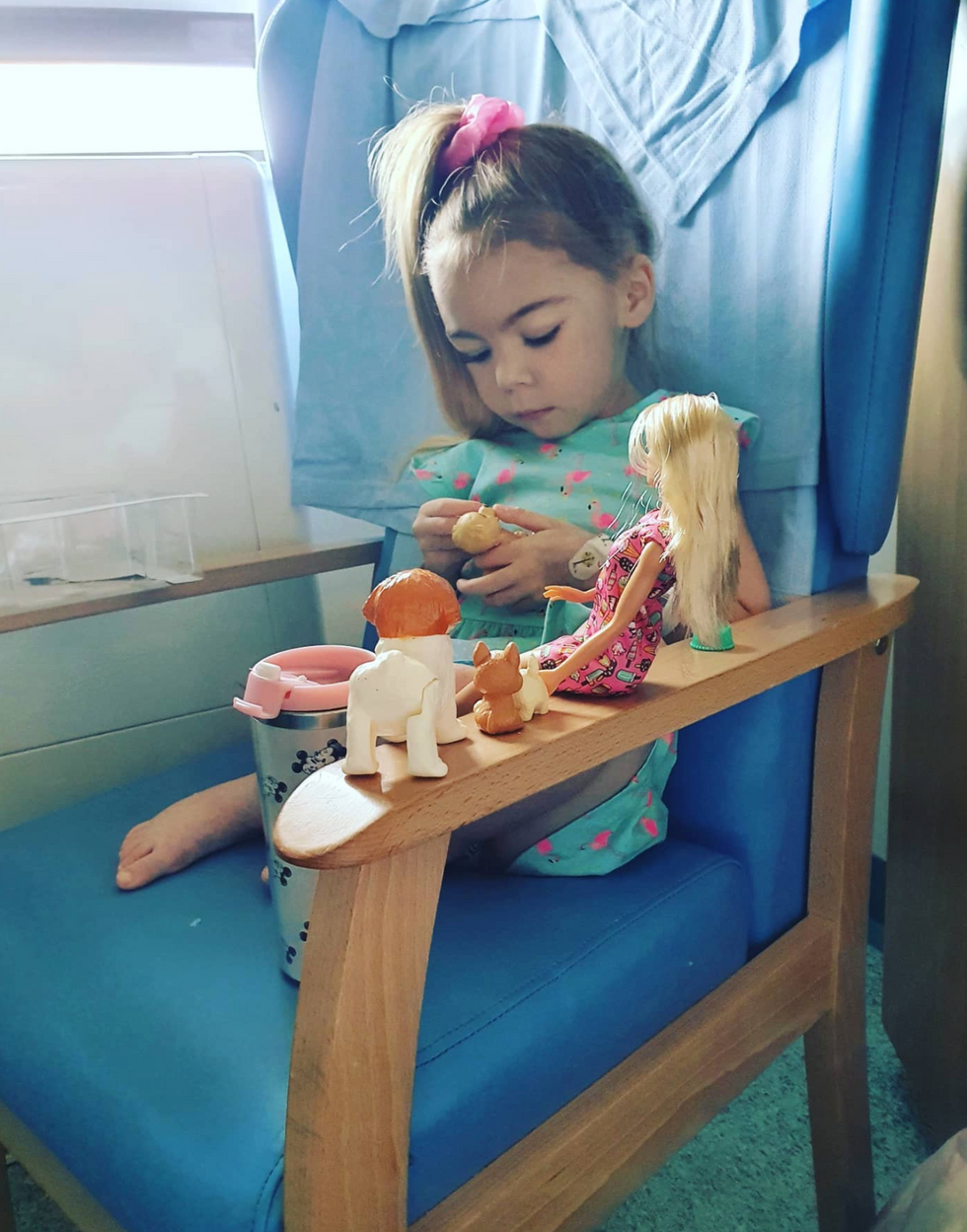 via: Facebook
Doctors had discovered Thalia had an enlarged heart. She was rushed to another hospital for more tests.
Ellie was taken into another room and given the news.
She said: "I remember being taken into the room and being surrounded by doctors."
"At the time I thought Thalia might need an operation so I was worrying about that."
"However I never expected to be given the news. The doctors told me she was incredibly unlucky to have the condition as it only affects one in a million children."
Due to her condition, incredible pressure had been placed on Thalias lungs.
Which "worked overtime" to cope with her heart defect.
Ellie had given birth to a baby boy, Rudy, just 3 days before finding out about Thalia.
Since then, they were all holding out for a heart transplant.
Thalia's grandmother said she is the family's "absolute world" and "gorgeous inside and out."
Thalia was still enjoying spending time with family at the beach and starting school after her initial diagnosis.
But this year she went down hill.
It resulted in Thalia staying longer in the hospital.
The Facebook page set up for Thalia has thousands of followers.
Thalia even managed to meet some of her favorite celebrities including Lewis Capaldi, and British comedian, Jason Mansford.
Yesterday's heartbreaking post was inundated with responses.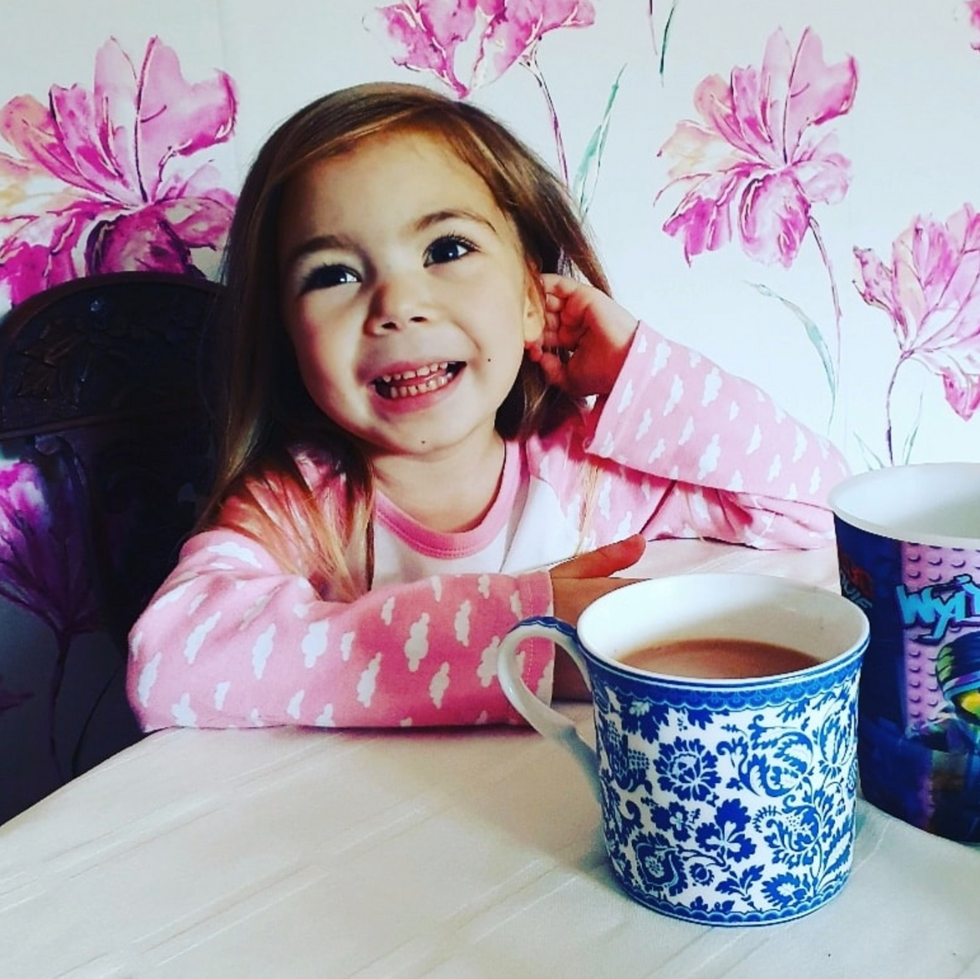 via: Facebook
Well-wishers sent thoughts and prayers to the family.
Rest in peace Thalia.
Keep scrolling for the heartbreaking story of a little boy who dreamed of becoming a cop before being given the worst news imaginable...