50 Cent is a huge player in the hip hop scene, and while he hasn't been without his controversies - there's no doubt that he's one of the biggest rappers of our time.
Now, he's been honored with a star on the Hollywood walk of fame. Keep scrolling for the full story, including which other hip hop sensation paid tribute to him at the unveiling yesterday.
50 cent - real name Curtis Jackson - had a tough start to life.
The star grew up on the streets of New York and infamously survived being shot at 9 times.
By the time he was twelve, he was dealing drugs.
The star was raised by his grandmother after his mom, Sabrina Jackson, died when he was just 8-years-old. Sabrina, having given birth to Jackson aged fifteen, turned to dealing drugs to support herself - becoming one of the most feared drug dealers in Queens - before being killed in what many speculate was some kind of drug war.
Aged fifteen, he bought his first gun.
After dropping out of high school, the star spent a lot of his time in and out of jail.
The star has a "gritter" quality to his music, as a result of these experiences.
And critics have long hailed him as the "real deal."
The rapper has become one of the biggest and unlikely stars of hip hop.
He was a big player in the underground mixtape scene for several years, but the mainstream music world didn't hear about him until 2002 - when his debut single, "Wanksta," appeared on the soundtrack of
8 Mile. 
His career skyrocketed...
The following year, the rapper dropped his debut album
Get Rich or Die Tryin',
which topped the charts and broke sales record - catapulting him into a life of celebrity stardom.
This cemented him a member of the "Da Club."
And with it came all the luxuries of fully-fledged Hollywood life.
So much so...
That in October 2003, the star purchased the house of ex-boxing champion Mike Tyson for a whopping $4.1 million.
Though it seems his New York days weren't totally behind him...
It was also reported that he wears a bulletproof vest every day.
And even requires his son to wear one too.
50 Cent is certainly an interesting character.
And, most of the time, we love him for it - though he hasn't been without his controversies.
Some of his antics have raised eyebrows...
said
that he wouldn't mind if his own son, Marquise Jackson, got hit by a bus after he posed for a picture with 50's rival, Kenneth "Supreme" McGriff. Yikes.
But 50 has been in some really hot water in the past.
In 2015, 50 Cent
lost
a lawsuit that ordered him to pay $6m to a woman whose sex tape he posted online without permission.
Three days later, Fiddy filed for chapter 11 bankruptcy protection.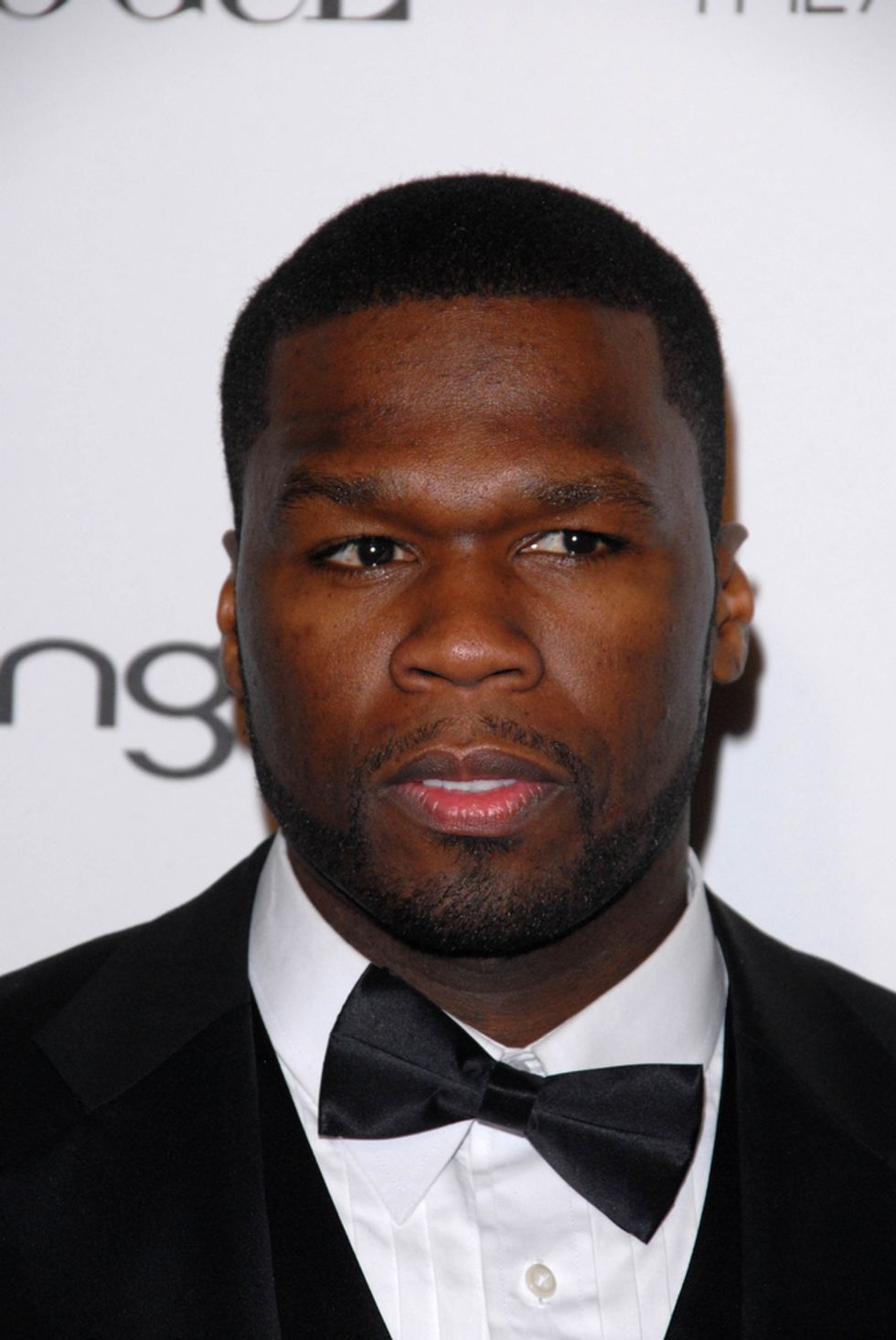 He
cited
debts of $36m and assets of less than $20m.
After filing for bankruptcy, 50 posted this photo to Instagram alongside a video in which he said: "My crib is almost finished in Africa."
said:
 "The cash depicted in the social media postings is not real. The postings, which among other things, make use of stage or prop money, are part of the debtor's routine social media marketing activities and relate directly to the debtor's various business interests. Prop money is routinely used in the entertainment industry, including in movies, television shows, videos and social media postings."
Judge Ann Nevins ordered him to pay back around $23m.
A hefty amount of money.
And thanks to the $13.65m that he received in a settlement of a legal malpractice lawsuit against other attorneys, 50 paid off his debt 2 years later.
Regardless of his controversies, there's no doubt he is one of the most loved figures in the hip hop scene.
50 Cent has received his own star on the Hollywood walk of fame.
Several other a-listers paid homage to the rapper.