Do you want to feel even more miserable about your current financial situation? Then continue reading!
Money is what makes the world go round and we all wish that we had a little more of it. Whether it's eating out in fancy restaurants, updating our closets every other week, or saving for our annual vacations, we all have our favorite ways of splashing the tiny amount of cash we have.
Some people, however, have a little more cash than the average person. There are some insanely wealthy people out there, most with more money than sense. Whether they're self-made or simply born into wealth, some people are obscenely rich. And not just a "two-vacations a year" rich. We're talking "owning their own island" kind of rich.
But who even are these people? You certainly won't catch them shopping in your local K Mart, that's for sure.
So, for your own personal benefit, we've compiled a list of the fifty richest people in the world. Because, why not? If we're not going to ever experience this type of wealth, we might as well have a look at those who do.
Keep scrolling to see, in order of least rich (if you can call it that...) to most rich, the current list of the fifty most wealthy people in the world.
Azim Premji.
Bringing up the rear is business tycoon, Azim Premji. Premji, who is originally from India, has gradually built his own wealth after taking over his father's cooking oil company, Wipro. The company produced a mass range of things, varying from bakery products to hair care products. In the 1980s, Premji expanded the company to software and subsequently began manufacturing computers. Net worth: $17 billion Age: 73 Industry: Information & Technology
Donald Bren.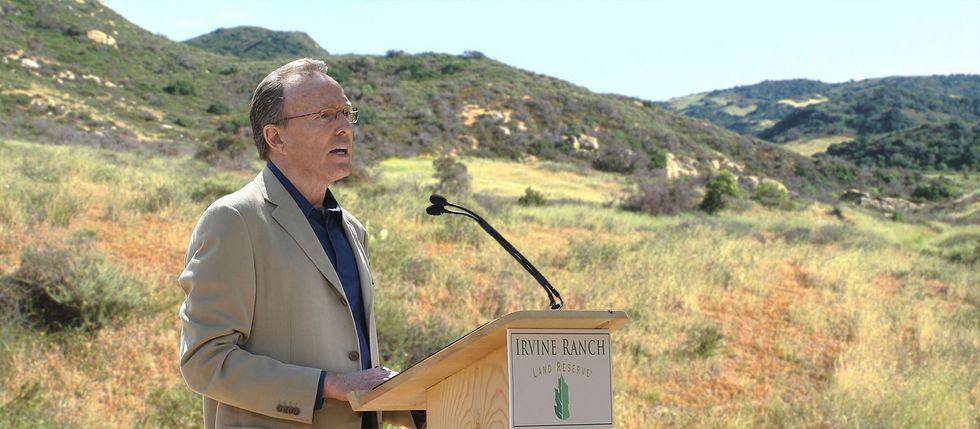 Founder of the Bren Company, Donald Bren began building California homes in 1958. By the 1960s, he had developed the city of Mission Viejo in California and went on to eventually purchase the 146-year-old Irvine Company. It is thought that Bren may be the wealthiest real estate developer in the US. Net Worth: $17.2 billion Age: 86 Industry: Real Estate
Laurene Powell Jobs.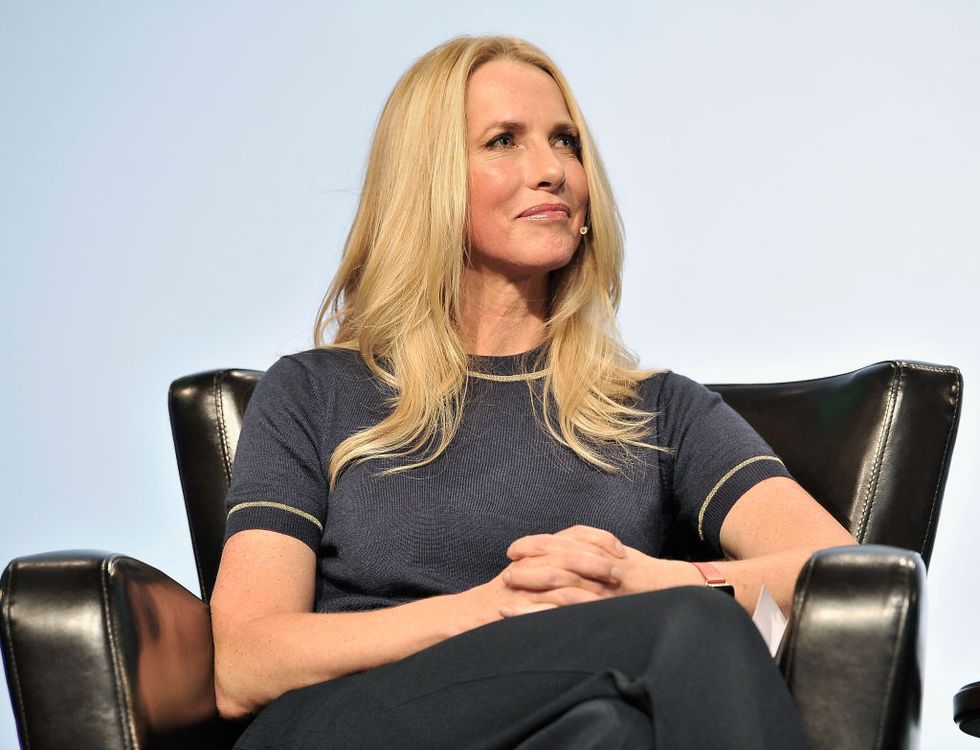 The widow of Apple founder, Steve Jobs, is admittedly an excellent businesswoman... Though the majority of her wealth is inherited from her late husband. She now runs the Emerson Collective, a social justice advocacy group, and has co-founded natural foods company, Terravera. Net worth: $17.3 billion Age: 55 Industry: Technology
Alexey Mordashov.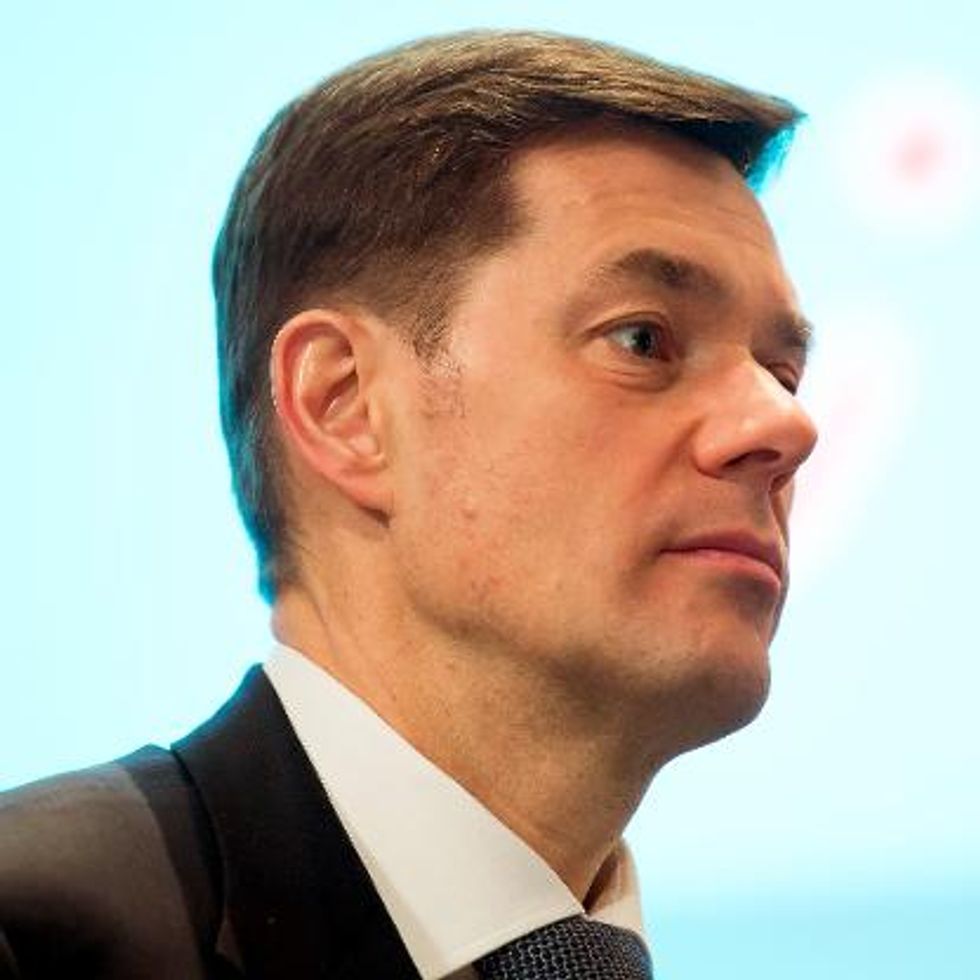 Alexey Mordashov is a Russian oligarch who made his fortune as a steel company shareholder. Yep, most of these billionaires made their success through big, scary business ventures. Sorry to disappoint you. He was the company's CEO for nineteen years, until 2015, and still has shares in banking, mining, and technology. Net worth: $17.5 billion Age: 53 Industry: Diversified
Carl Icahn.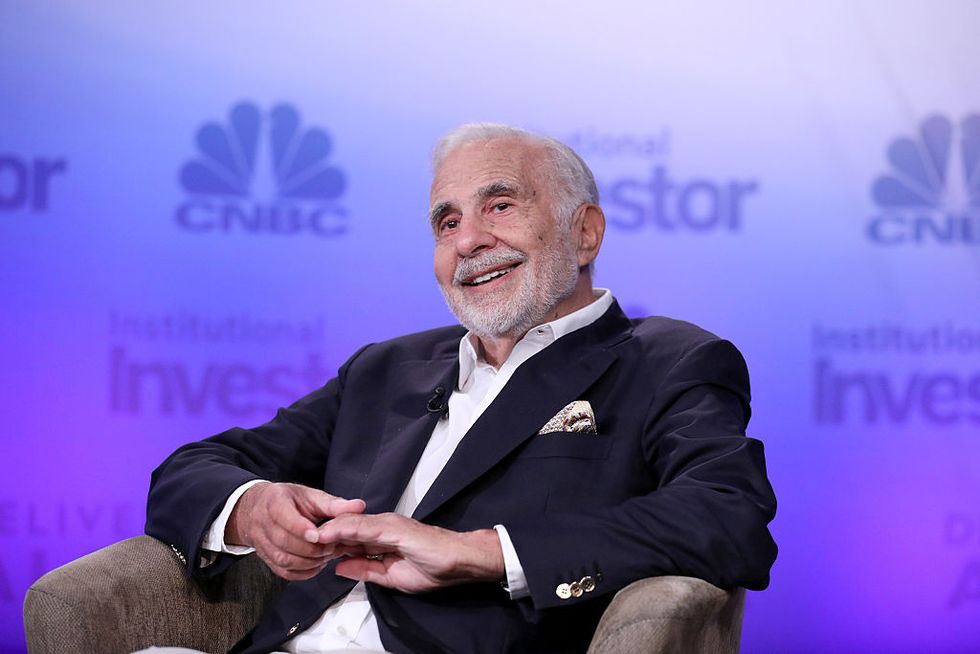 The founder of Icahn Enterprises, Carl Icahn has made his billions through investments with large companies like Apple, Netflix, and Paypal. However, he is most famous for his career in stockbroking, which he embarked on in the 1960s. Net worth: $17.8 billion Age: 82 Industry: Wall Street
Rupert Murdoch.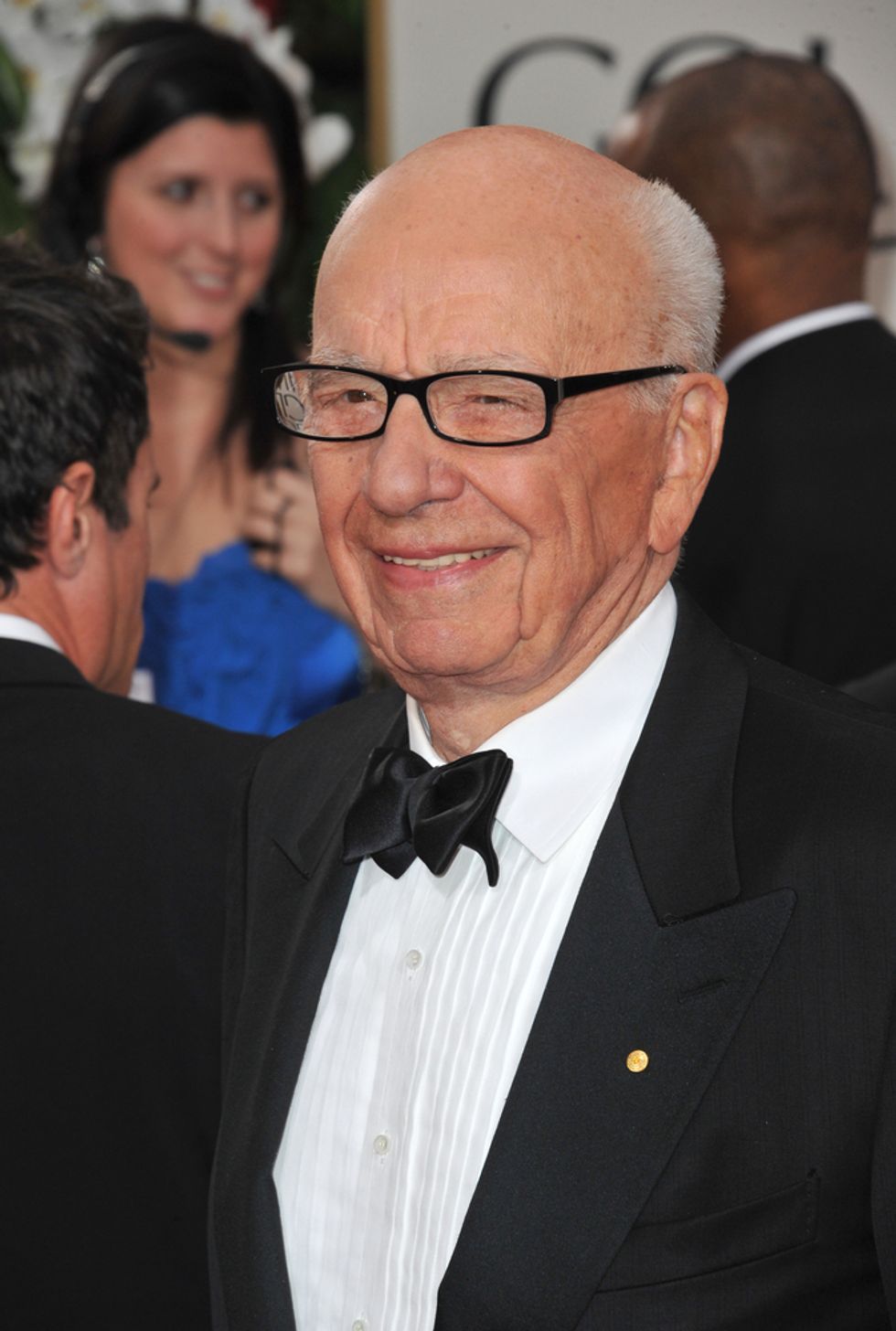 Rupert Murdoch is an Australian media mogul and owned several tabloid newspapers across Australia, America, and the UK. The notorious businessman is known for his harsh methods and management style with employees. He has been accused several times of editorial medalling and business ruthlessness. Still, this hasn't stopped him from making his billions, has it? He is currently the acting CEO of Fox News. Net worth: $17.8 billion Age: 87 Industry: Media
Vladimir Lisin.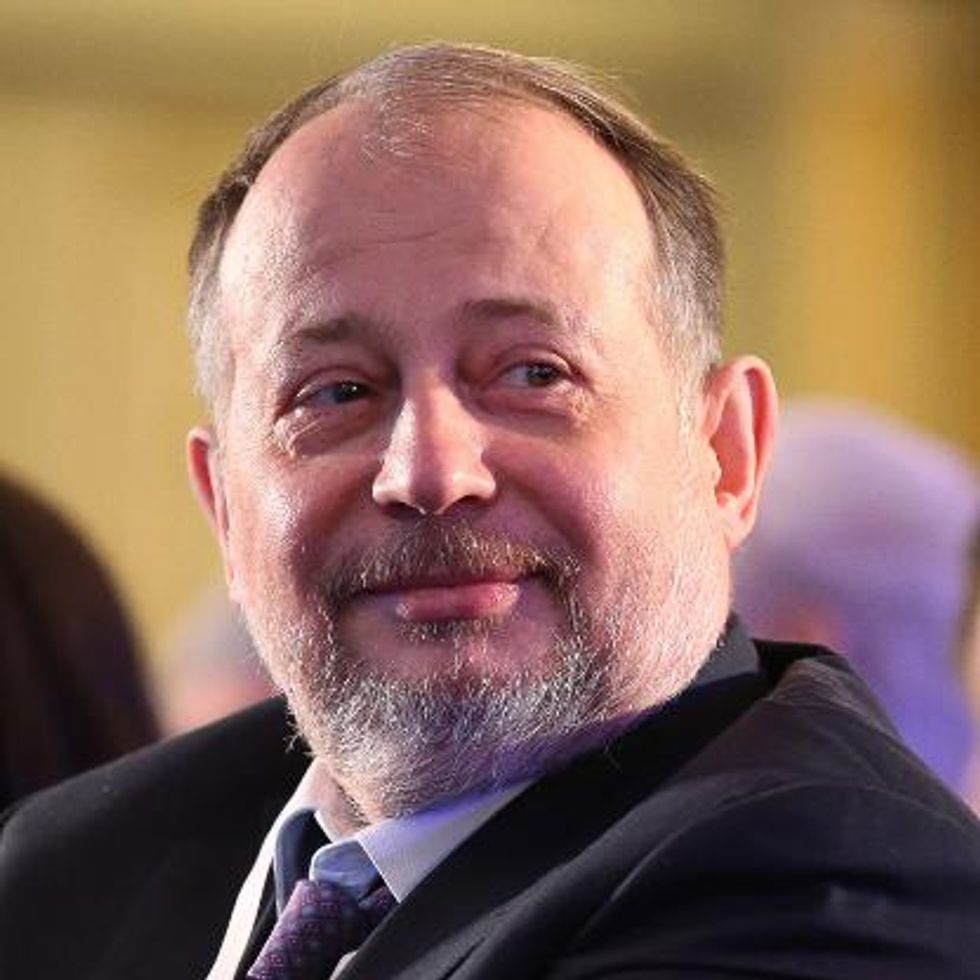 Starting out as a mechanic in the Soviet Union, Vladimir Lisin is completely self-made. After the dissolution of the Soviet Union, Lisin joined a group that would eventually take over Russia's steel and aluminum industries. He now owns Novolipetsk Steel, which is one of the largest steel companies in Russia. (Top tip: If you want to make your millions, get a job in the Russian steel industry. It seems to work for everyone else). Net worth: $18 billion Age: 73 Industry: Steel
Len Blavatnik.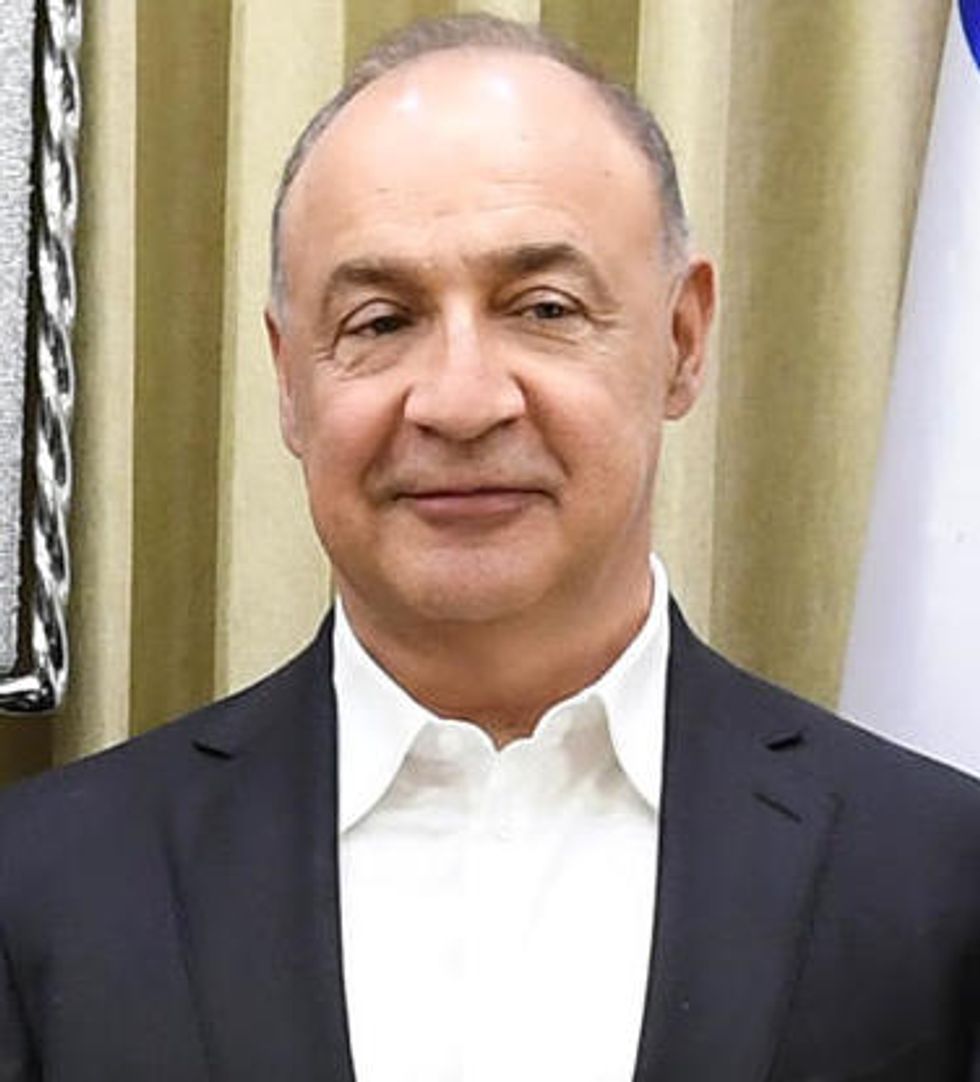 Len Blavatnik is the founder of Access Industries, a multinational industrial group. From this, he created Access Entertainment in 2016. A Jack of all trades, clearly. Net worth: $18.3 billion Age: 61 Industry: Diversified
Gerard Wertheimer.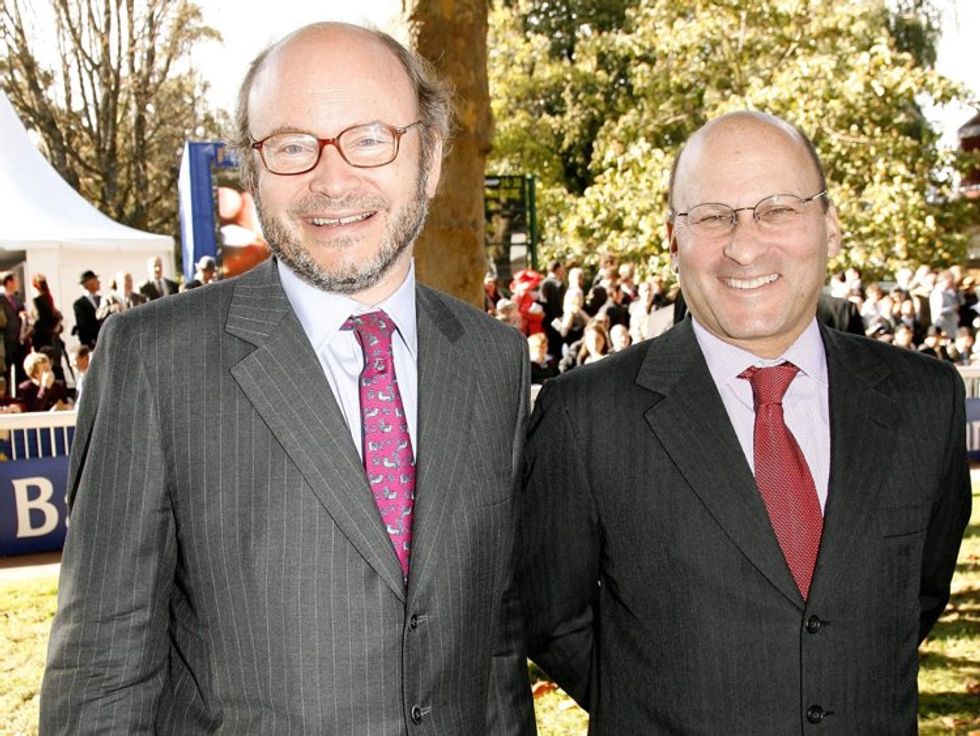 Gerard Wertheimer is the grandson of Pierre Wertheimer, the co-founder of the House of Chanel perfume company. Alongside his brother, he now owns and runs Chanel.
Net worth: $18.3 billion Ages: 67 Industry: Fashion
Alain Wertheimer.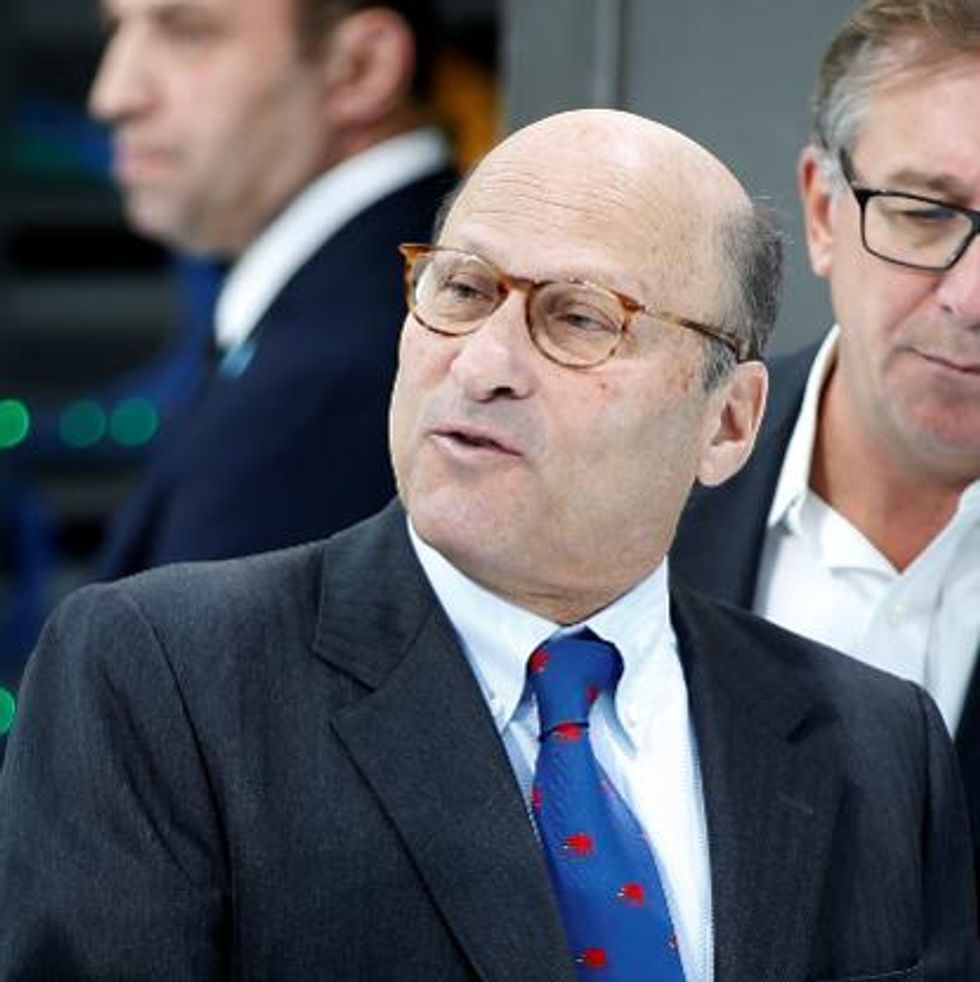 Alain is the other grandson of Pierre Wertheimer and assists with the running and workings of Chanel. Net worth: $18.3 billion Ages: 70 Industry: Fashion
Susanne Klatten.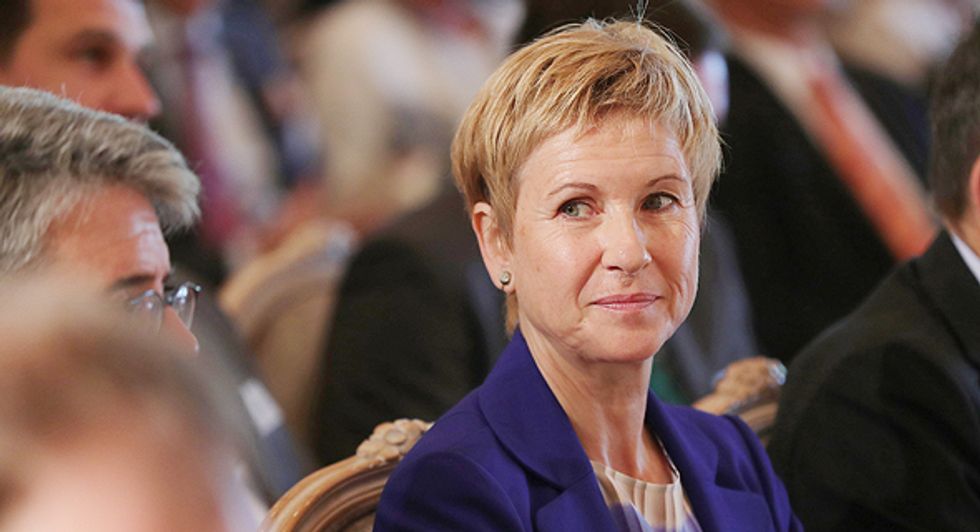 Susanne Klatten owns stakes in Bayerische Motoren Werke, which owns motor companies, Rolls Royce and BMW. Following his death, the German heiress inherited her father's share in chemical manufacturer, Atlanta. Since then, she has been appointed to the supervisory board of BMW. She is now the richest woman in Germany. Net worth: $19.2 billion Age: 56 Industry: Industrial
Leonid Mikhelson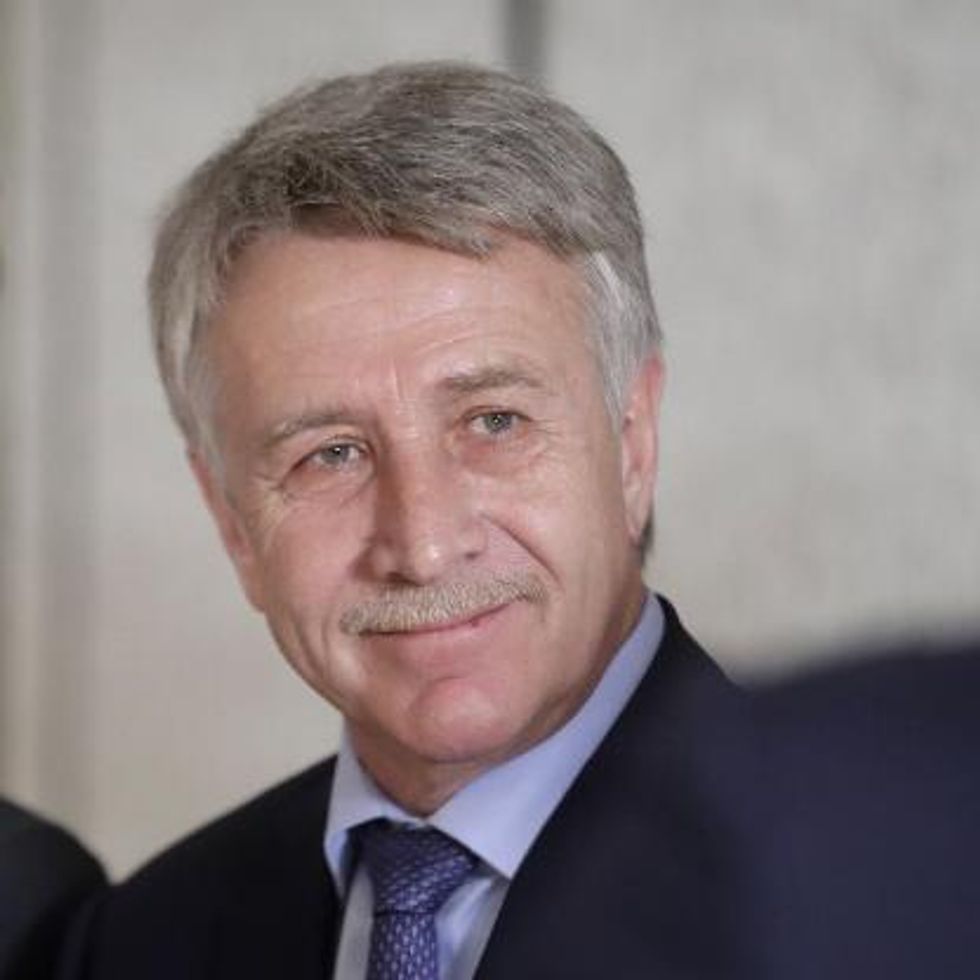 Starting out as an engineer in Siberia, Leonid Mikhelson gradually worked his way up to become the managing director of steel company, Kuibishevtruboprovodstroy (whoever can pronounce that wins). The company has since been renamed NOVA - That's much easier, isn't it? Net worth: $19.5 billion Age: 63 Industry: Steel
Jorge Paulo Lemann.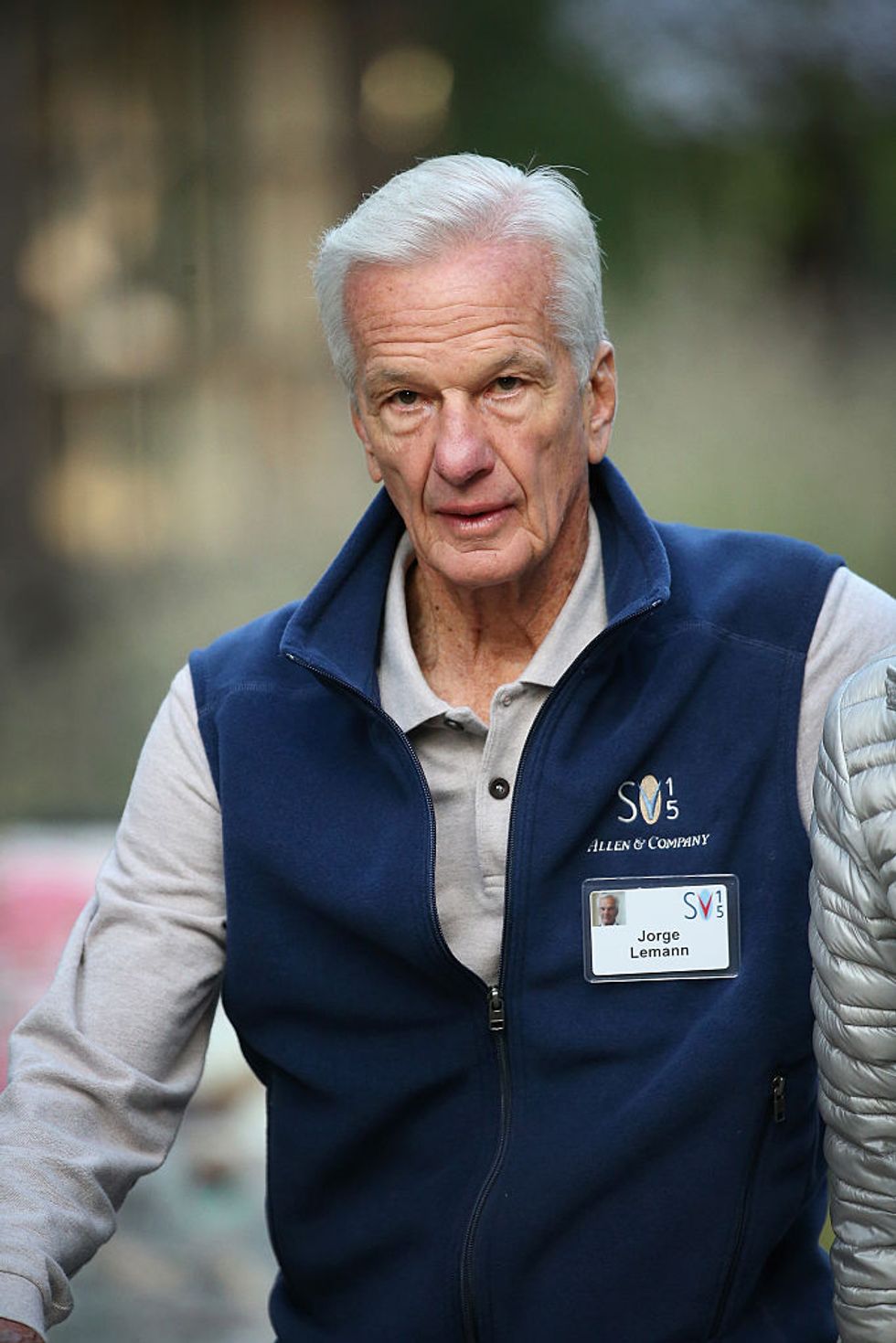 Jorge Paulo Lemann started his career as a journalist and professional tennis player, but made the move into the world of finance in 1971. He went on to co-found global investment firm, 3G Capital in 2004. Net worth: $19.7 billion Age: 79 Industry: Finance
Vladimir Potanin.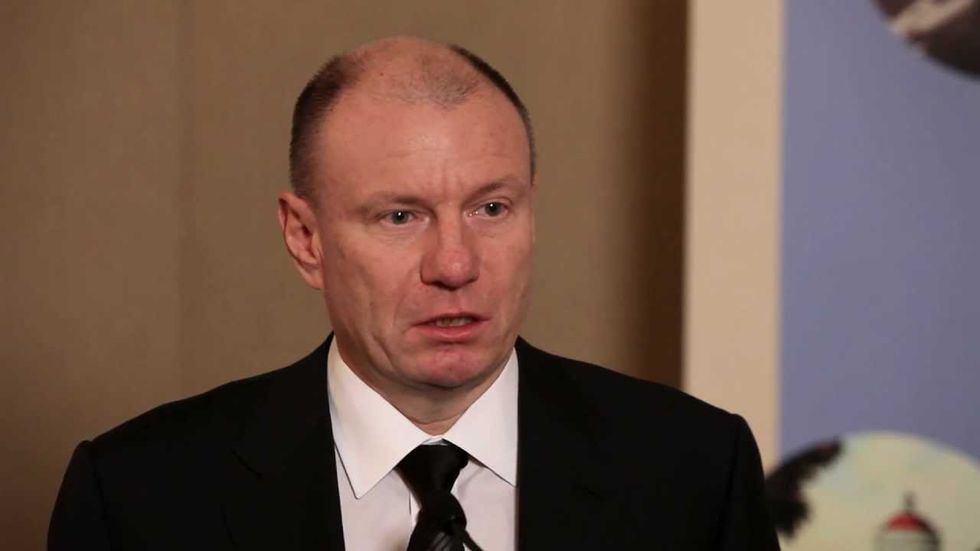 Vladimir Potanin founded his private investment company, Interros, in the early 1990s. The firm specializes in the investment of mining, metals, energy, and finance. He was the first Deputy Prime Minister of the Russian Federation, and also served as the President of the United Export-Import Bank. Net worth: $19.8 billion Age: 58 Industry: Nickel
Michael Dell.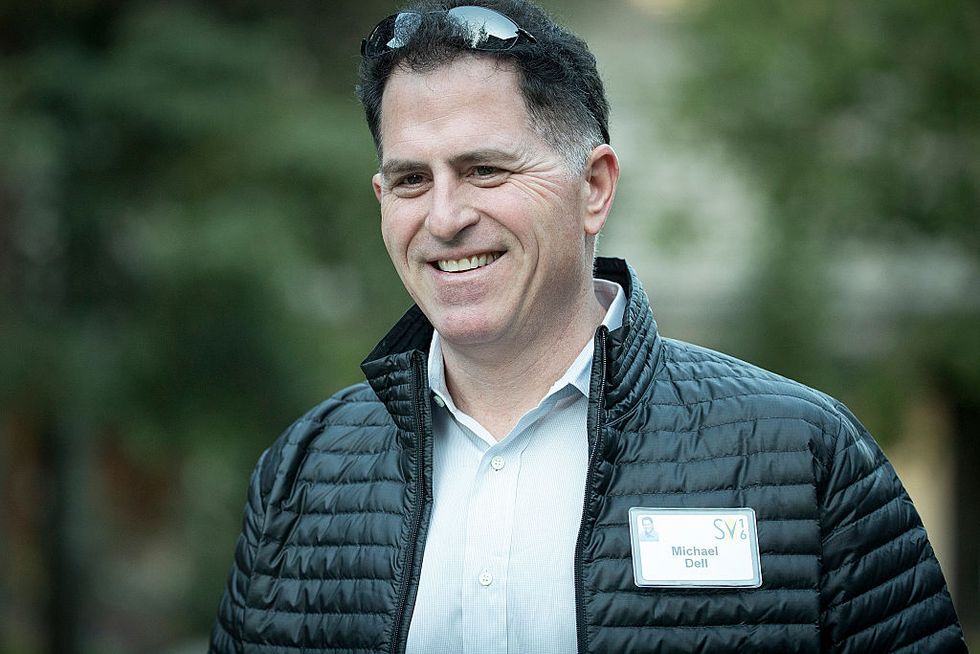 After dropping out of college (see, there is still hope for some of you who couldn't hack college), Dell went on to build computers full time. From that, he started his own company, PC Ltd, which would then become the predecessor to Dell Ltd. Net Worth: $20.1 billion Age: 53 Industry: Technology
Leonardo del Vecchio.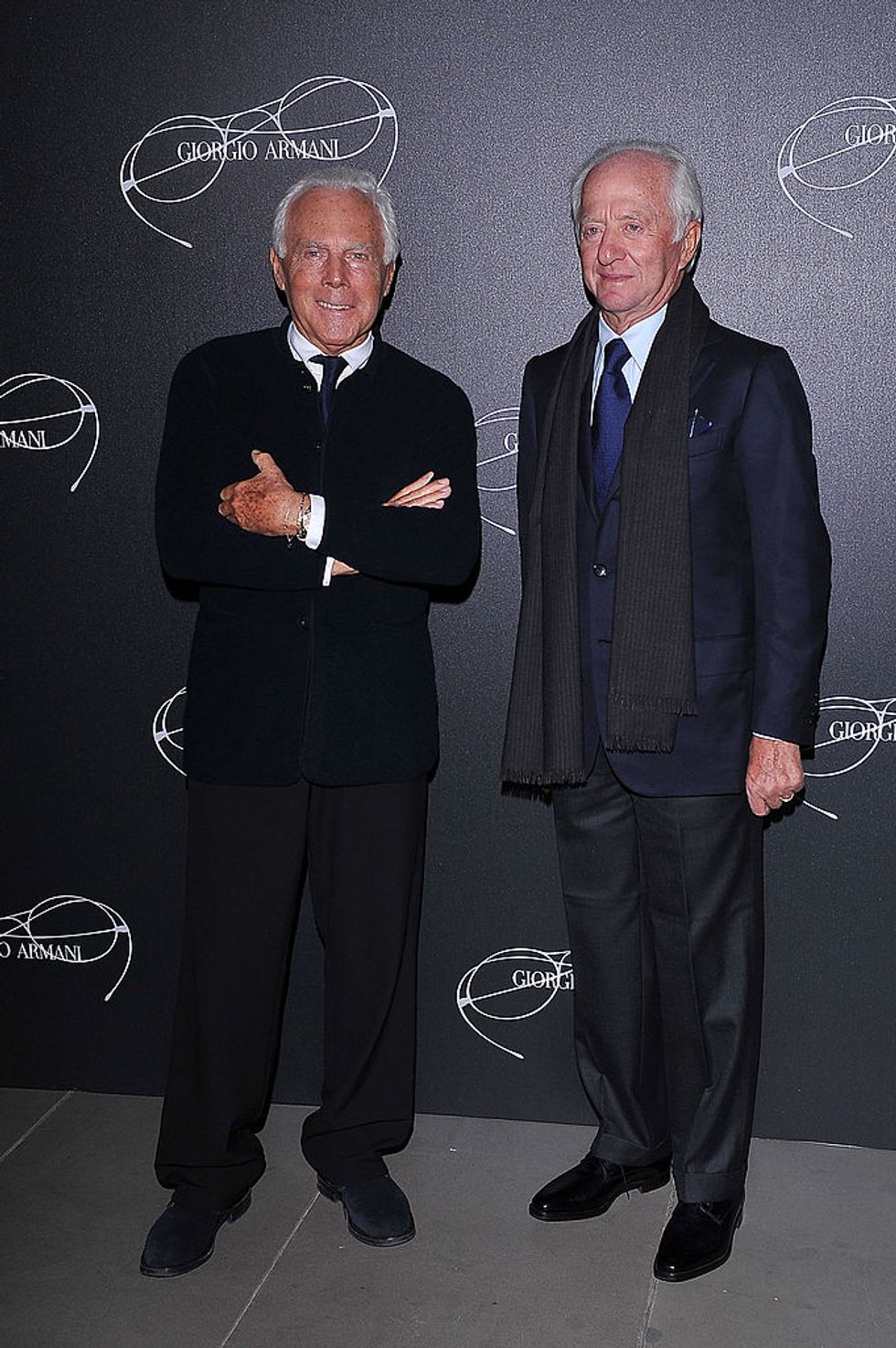 Leonardo del Vecchio is the founder of Luxottica, the eyewear powerhouse.
His company now owns Ray-Ban, Sunglass Hut, and Oakley.
Pallonji Mistry.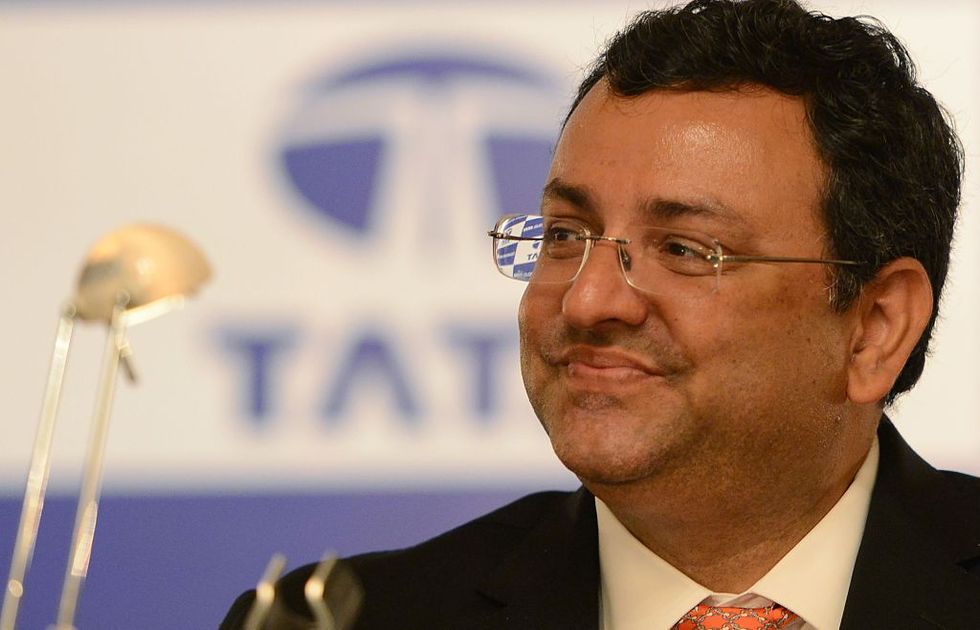 Pallonji Mistry is the son of the founder of Shapoorji Pallonji Group, a Mumbai based construction company. He has since taken over as chairman and owns a 20% stake in the Tata Sons. This company owns big labels such as Jaguar, Land Rover, and Tata Steels. Net worth: $20.4 billion Age: 90 Industry: Construction
Lee Shau Kee.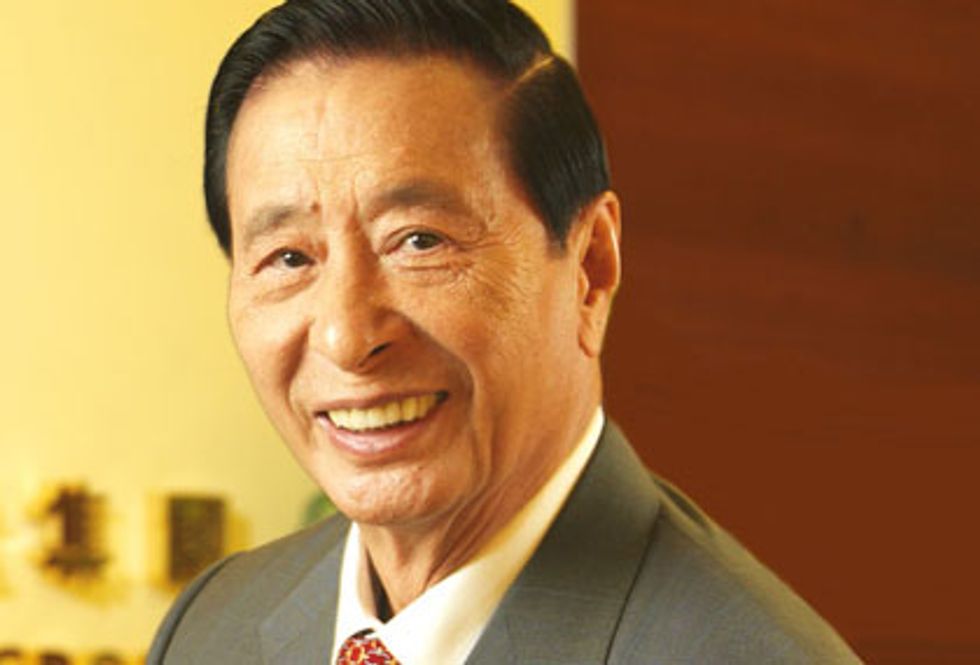 Lee Shau Kee founded Henderson Land Development, which grew into a top real-estate developer in Hong Kong and China, in 1973.
Net worth: $21 billion Age: 90 Industry: Real Estate
Giovanni Ferrero.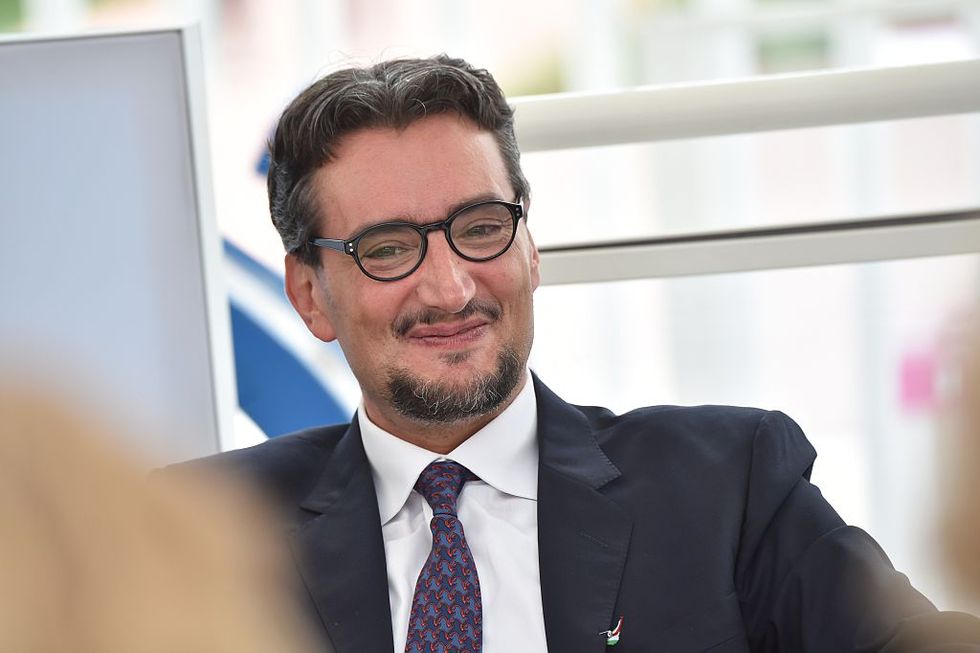 Giovanni Ferrero, as you can assume from his name, controls Ferrero spA, which produces Ferrero chocolates. Obviously. The company also produces Nutella, Kinder, and Tic Tac products. Net worth: $22.2 billion Age: 53 Industry: Food & Beverage
Dieter Schwarz.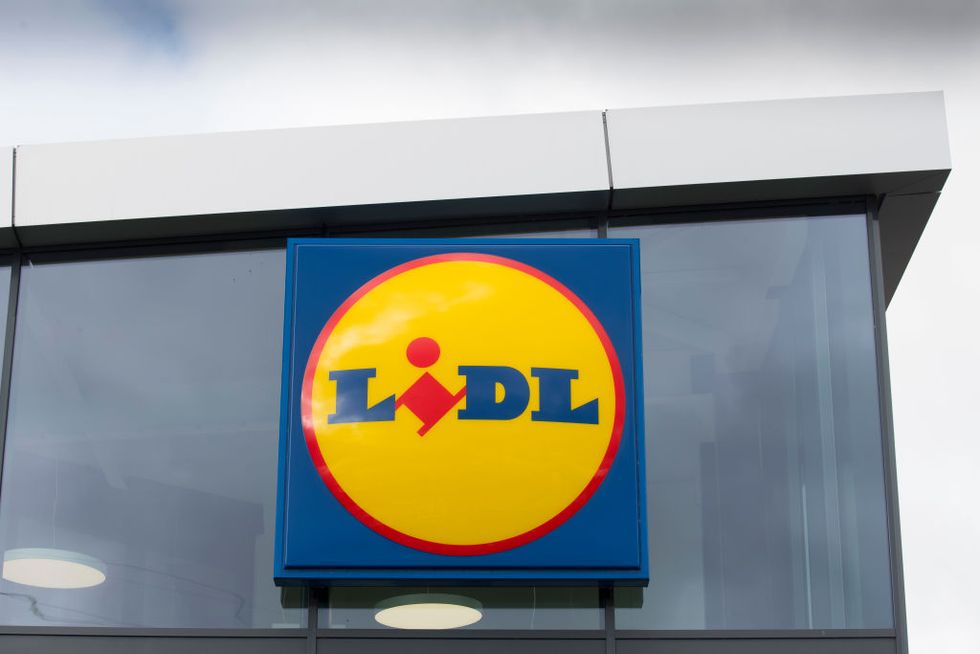 Dieter Schwarz joined his father's business in 1973 and quickly went on to open his first discount supermarket - the much-loved Lidl. He took over as CEO following his father's death and eventually grew the company outside of Germany. Net worth: $22.2 billion Age: 79 Industry: Retail
Elon Musk.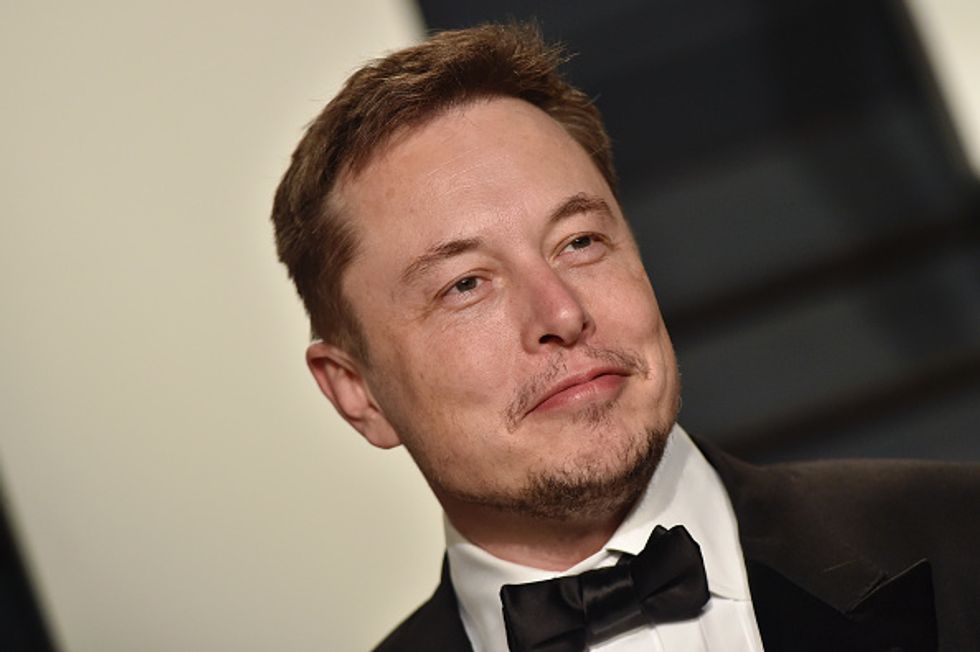 Ahh, our favorite, slightly eccentric, businessman. Elon Musk is the owner and CEO of Telsa, which makes electronic cars. He also owns SpaceX and founded the Boring Company. Though, let's be real, you'll probably know him best from the time that he famously smoked pot during an interview. Net Worth: $22.8 billion Age: 47 Industry: Technology
Tadashi Yanai.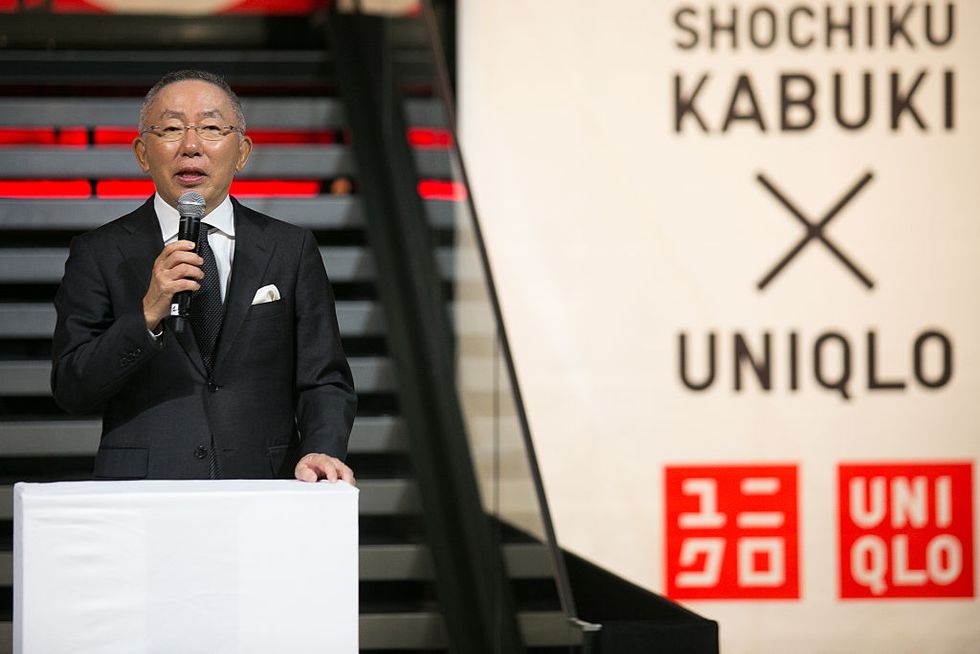 Tadashi Yanai is the founder and president of Fast Retailing, which owns retailer, Uniqlo. Net Worth: $27 billion Age: 69 Industry: Fashion
Li Ka-Shing.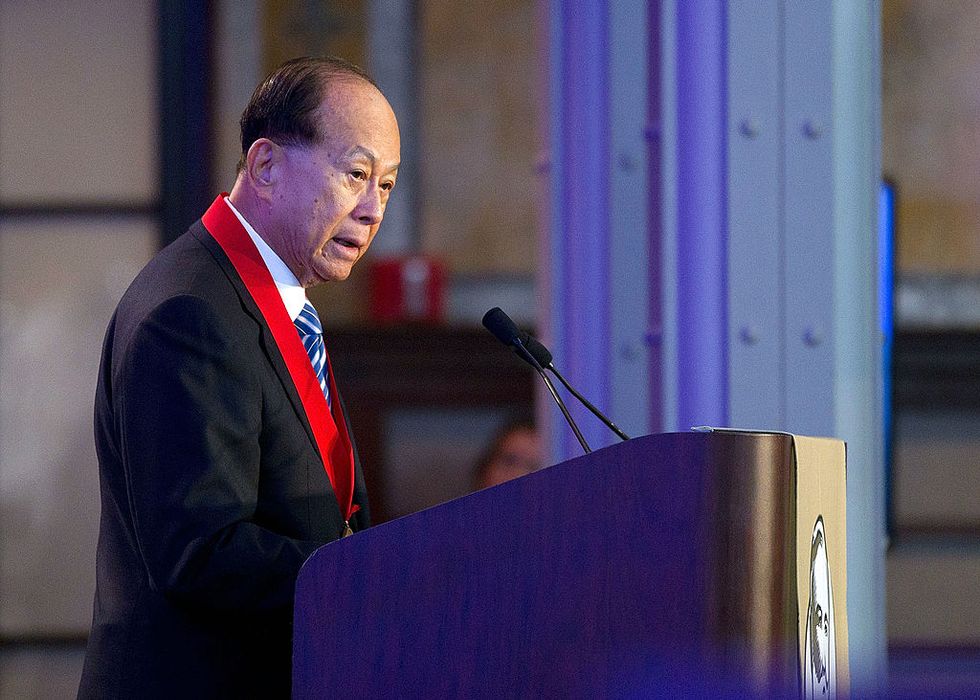 Li Ka-Shing is actually a high school drop out. Aged sixteen, he left school to work full time in order to support his family. He got a job making plastic flowers in a factory but went on to open his own factory six years later — the predecessor to today's CK Hutchinson Holdings, which has interests in real estate, energy, and telecoms. Net worth: $27.8 billion Age: 90 Industry: Real estate
Francois Pinault.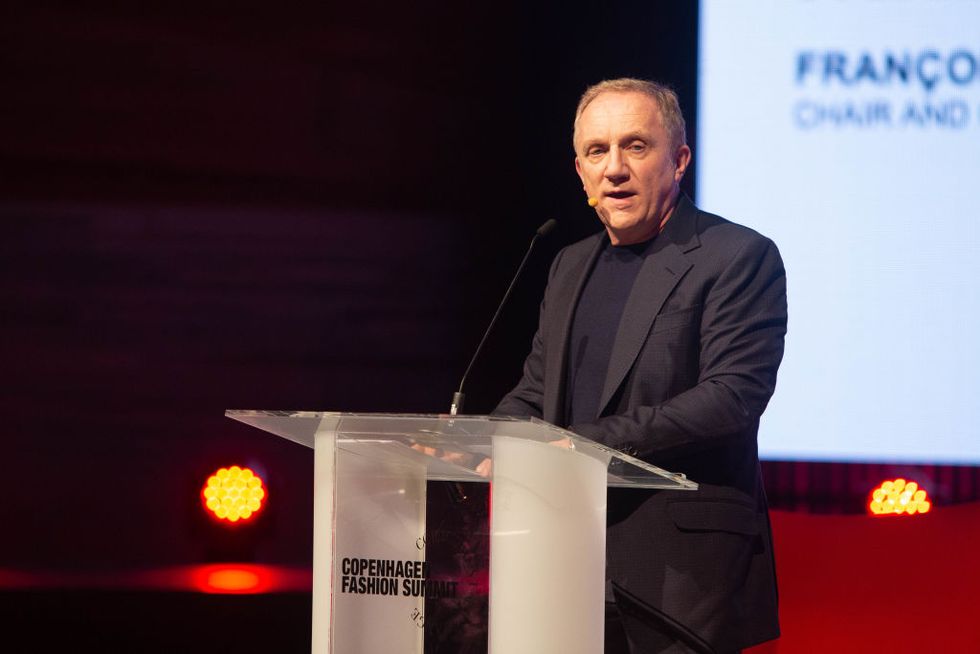 This man is pretty much the face of Gucci. Thank him for fashion, please. In short, he is the founder of the luxury goods group, Kering, which controls high fashion labels such as Gucci and Puma, among others. Net worth: $27.9 billion Age: 57 Industry: Fashion
Phil Knight.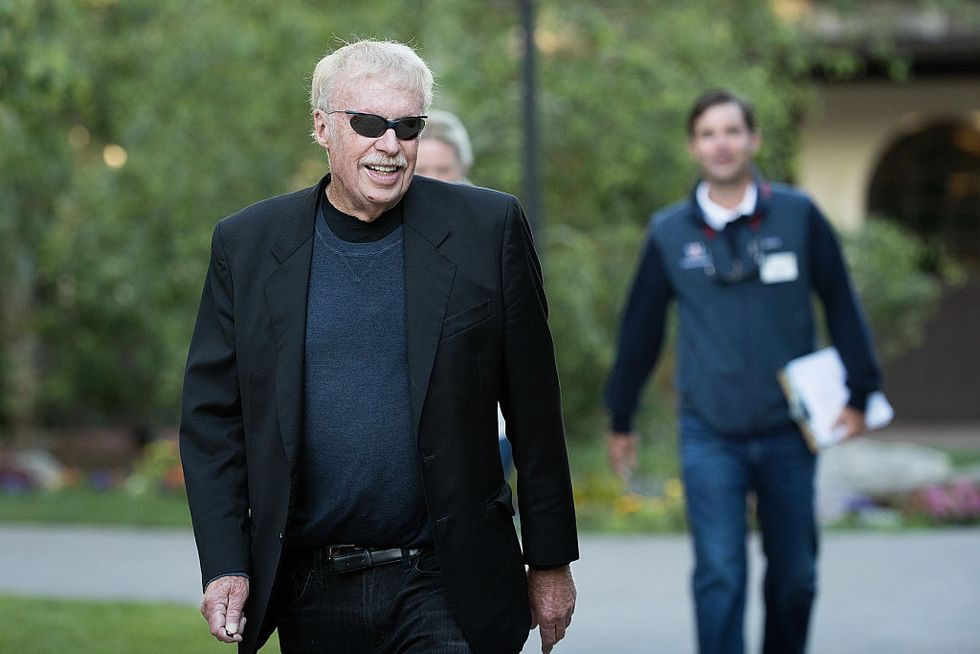 Back in the '60s, Phil Knight started a company called Blue Ribbon Sports, which sold Japanese sneakers to the US. This would become the predecessor to Nike. And it all came from his passion for running. Net worth: $28.7 billion Age: 80 Industry: Consumer
Sheldon Adelson.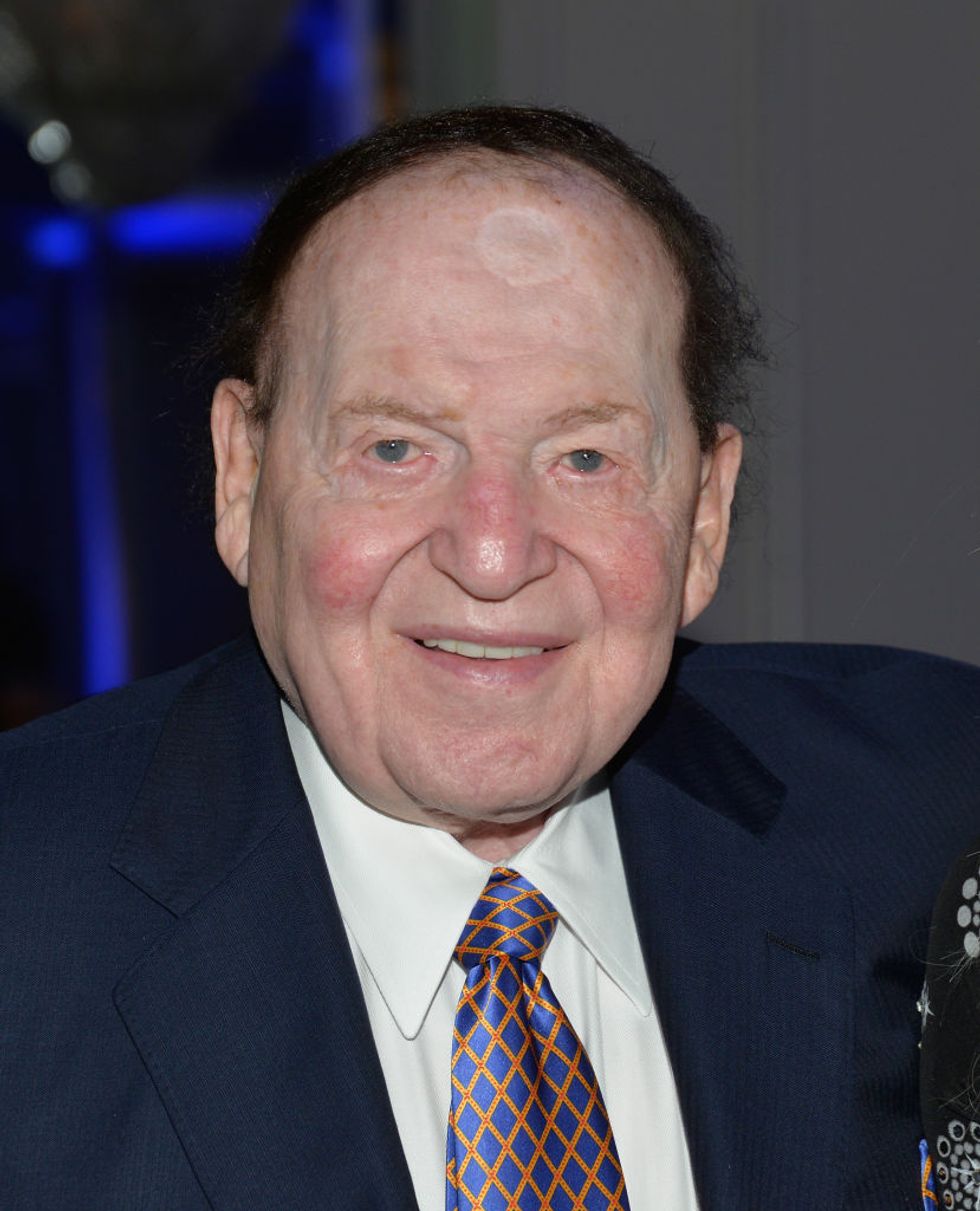 Sheldon Adelson and partners developed Computer Dealer's Exhibition (COMDEX), one of the largest trade shows in Las Vegas. He has built and bought several casinos in his career and, in 2015, he took a sudden change in vocation by buying Nevada's largest newspaper, The Las Vegas Review-Journal.
Hui Ka Yan.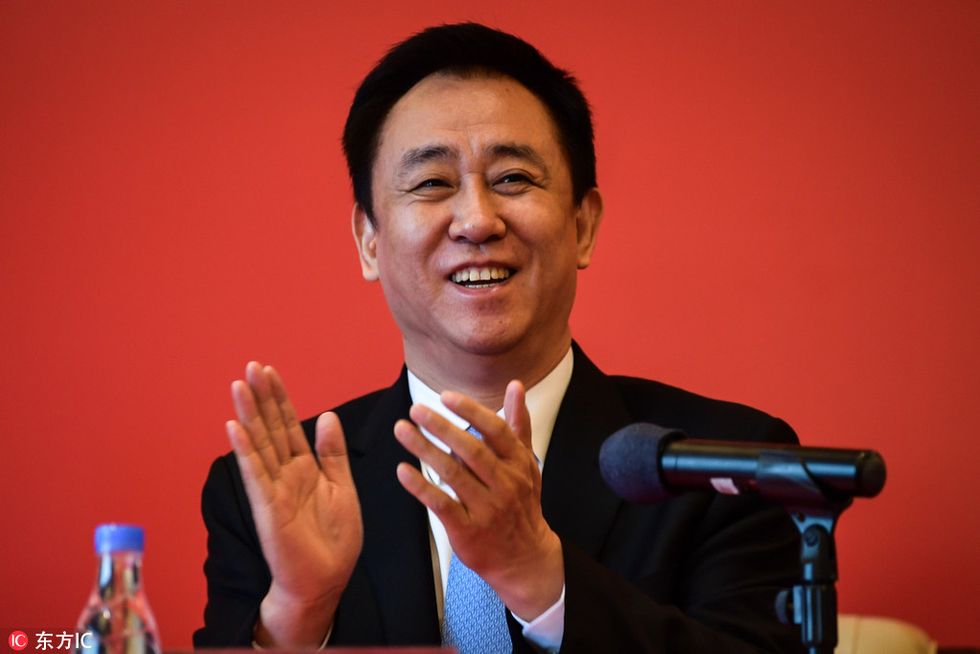 Hui chairs China Evergrande Group, a property developer that has worked on hundreds of projects across nearly 200 cities in China.
Net worth: $29.8 billion Age: 59 Industry: Real Estate
Pony Ma.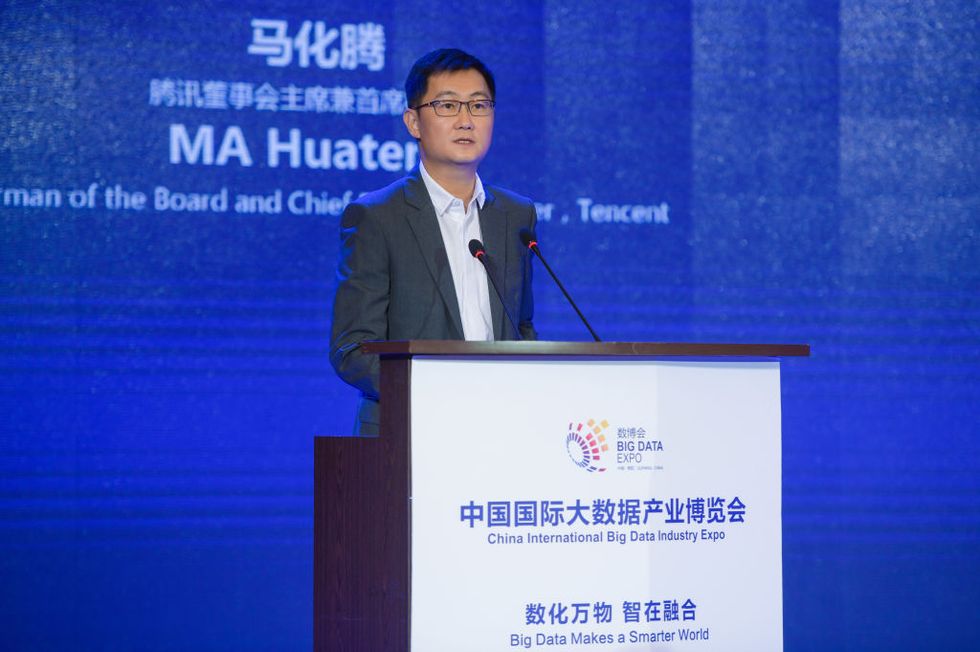 Don't worry, Pony isn't his real name. Ma Huateng founded Tencent Holdings in 1998 when he was only twenty-six. This company has a number of internet and communication platforms in its portfolio, including WeChat and QQ. Net Worth: $31.4 billion Age: 47 Industry: Technology
John Mars.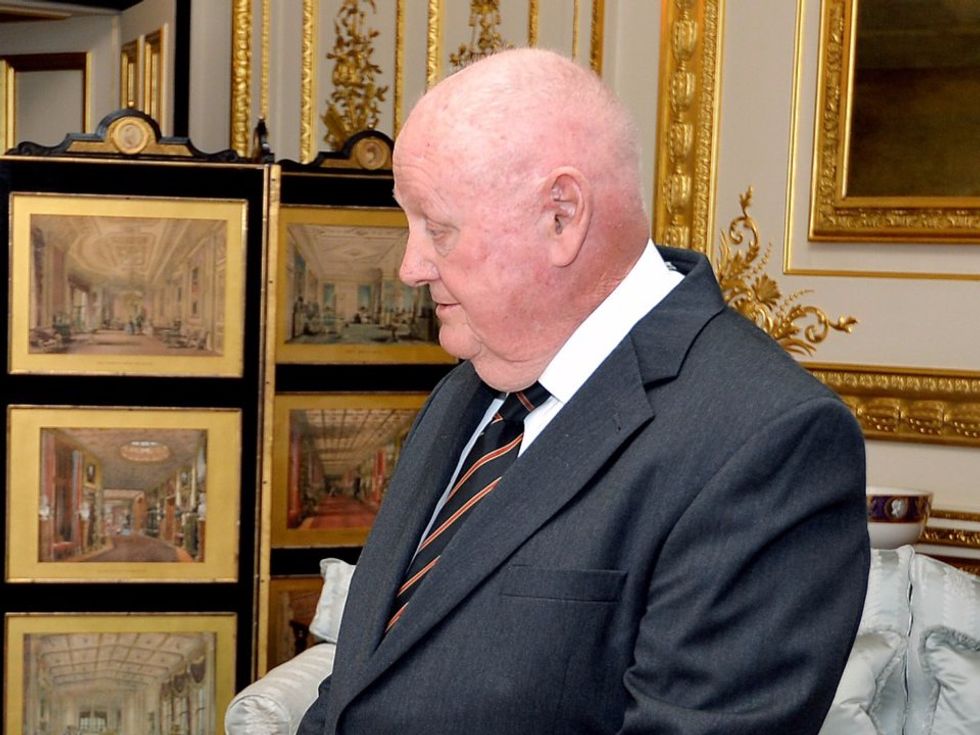 John Mars and his sibling, Jacqueline, inherited a stake in Mars, Inc. after their father died in 1999. The siblings have always remained incredibly private. They also run the Mars Foundation, which gives primarily to educational, environmental, cultural, and health-related causes. Net worth: $32.9 billion Age: 83 Industry: Food and Beverage
Jacqueline Mars.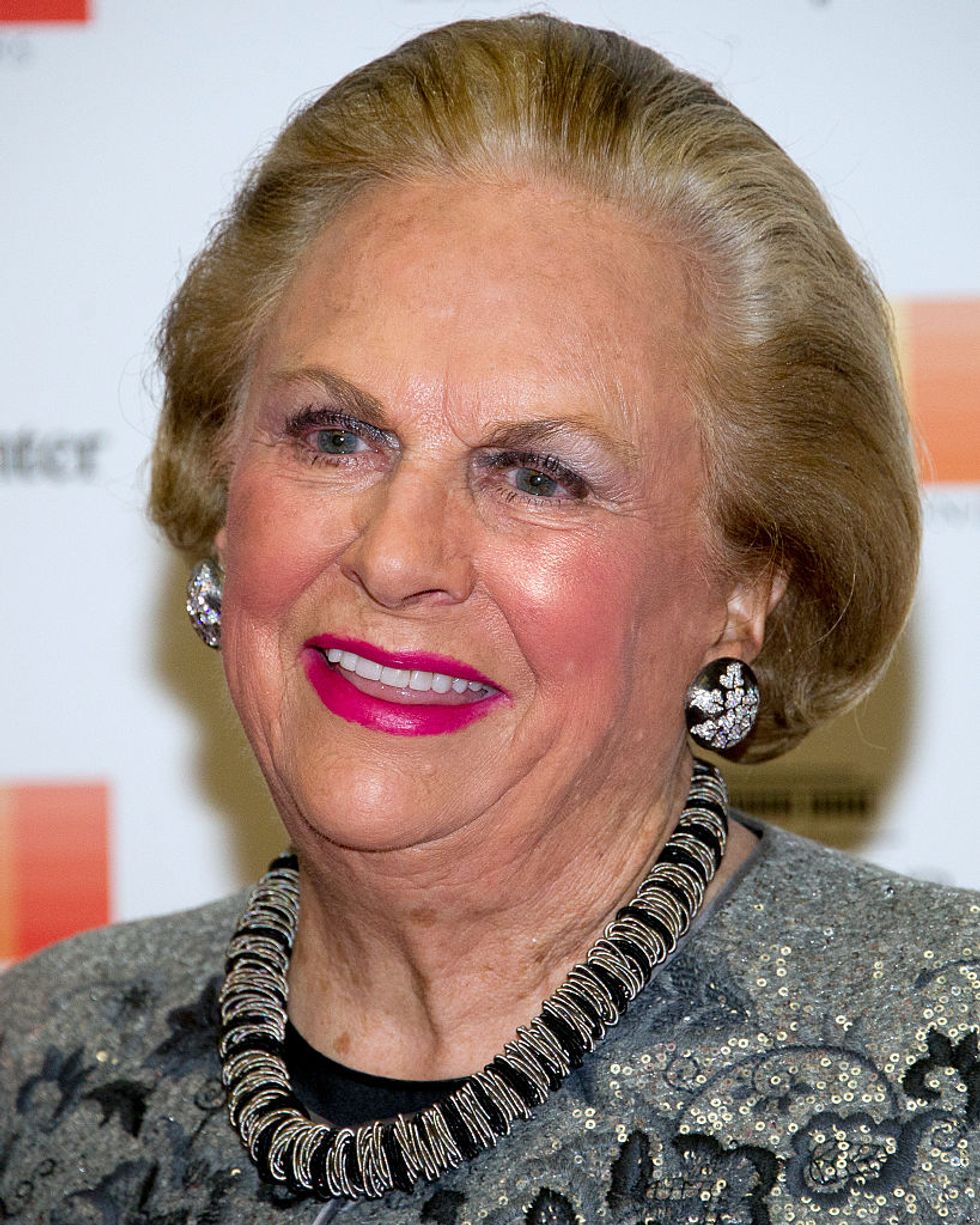 The sister of John, Jacqueline shared their father's inheritance and has co-worked alongside her brother. Net worth: $32.9 billion Age: 79 Industry: Food and Beverage
Jack Ma.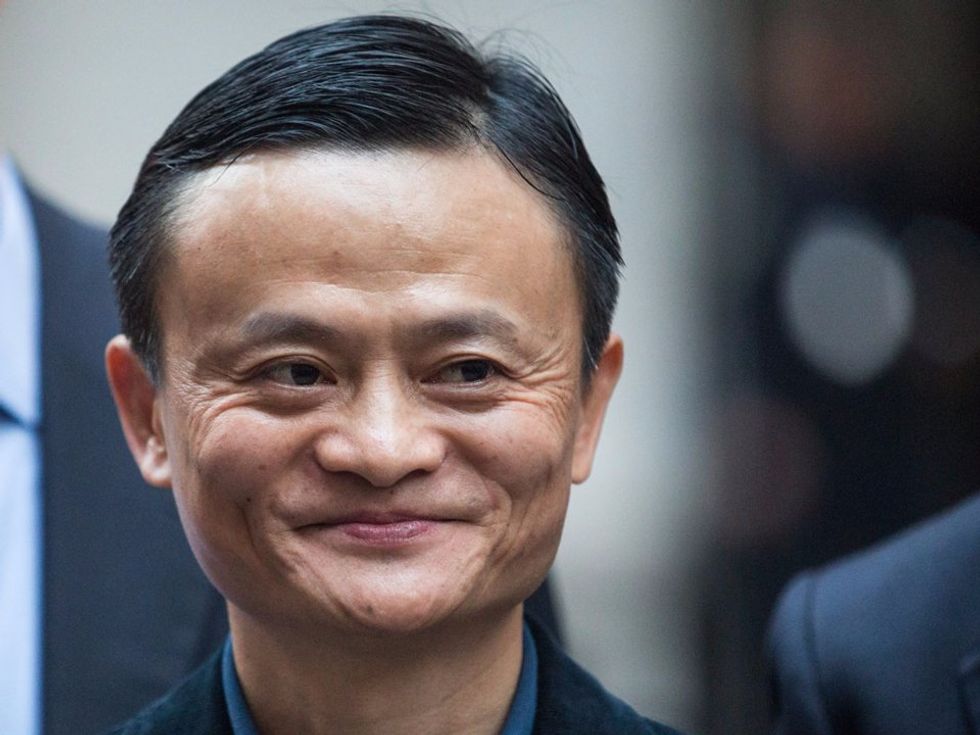 Jack Ma is the founder of the e-commerce company, Alibaba. He launched the company with a loan of $60,000 and, fifteen years later, it broke records with a $25 billion initial public offering. Net worth: $34.8 billion Age: 54 Industry: Technology
Steve Ballmer.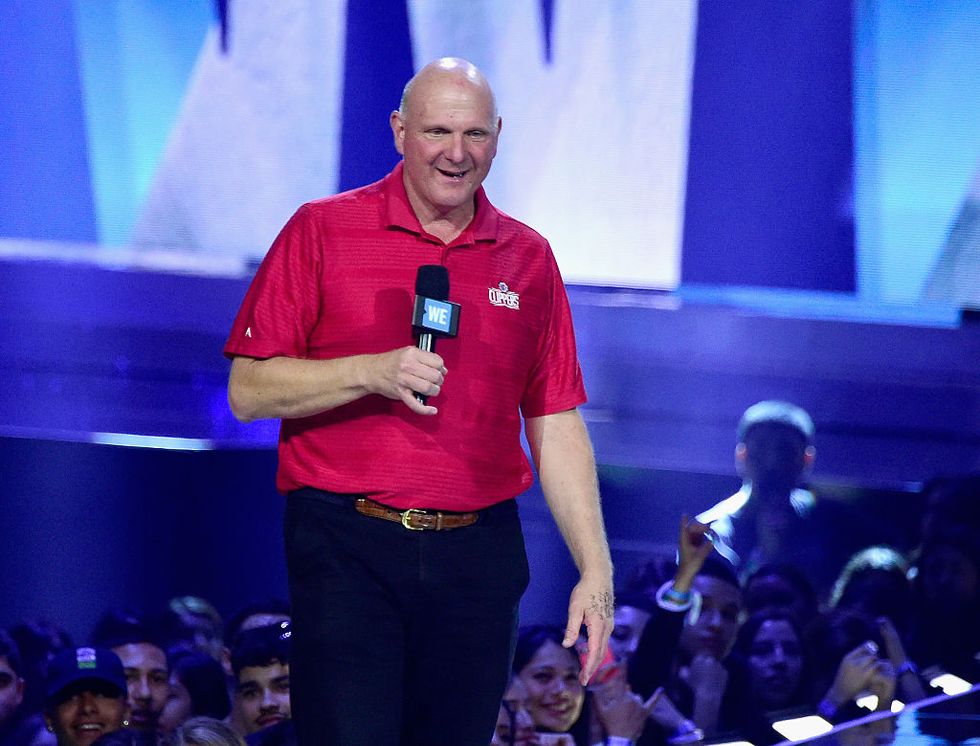 Steve Ballmer dropped out of business school at Stanford to become Microsoft's first business manager with a salary of $50,000 and a stake in the company. He eventually became CEO after Bill Gates stepped down. He is most famous for laughing at the iPhone, which would go on to knock Microsoft out of the smartphone race. Net worth: $37.3 billion Age: 62 Industry: Technology
Alice Walton.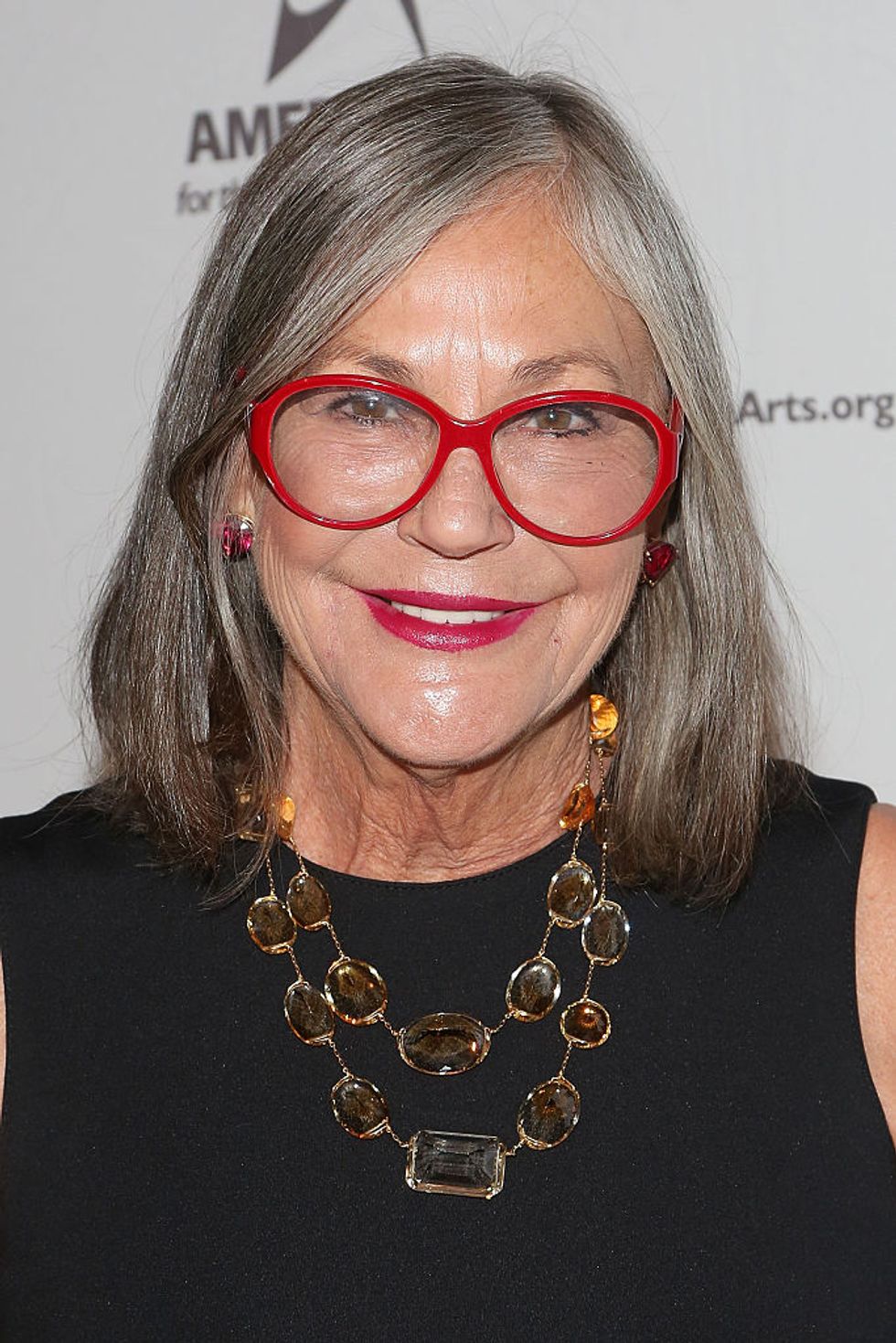 Alice Walton is the youngest heiress to the Wallmart fortune. Though she doesn't actively run the superstore empire, she co-manages Walton Enterprises. Net worth: $42.6 billion Age: 69 Industry: Retail
David Koch.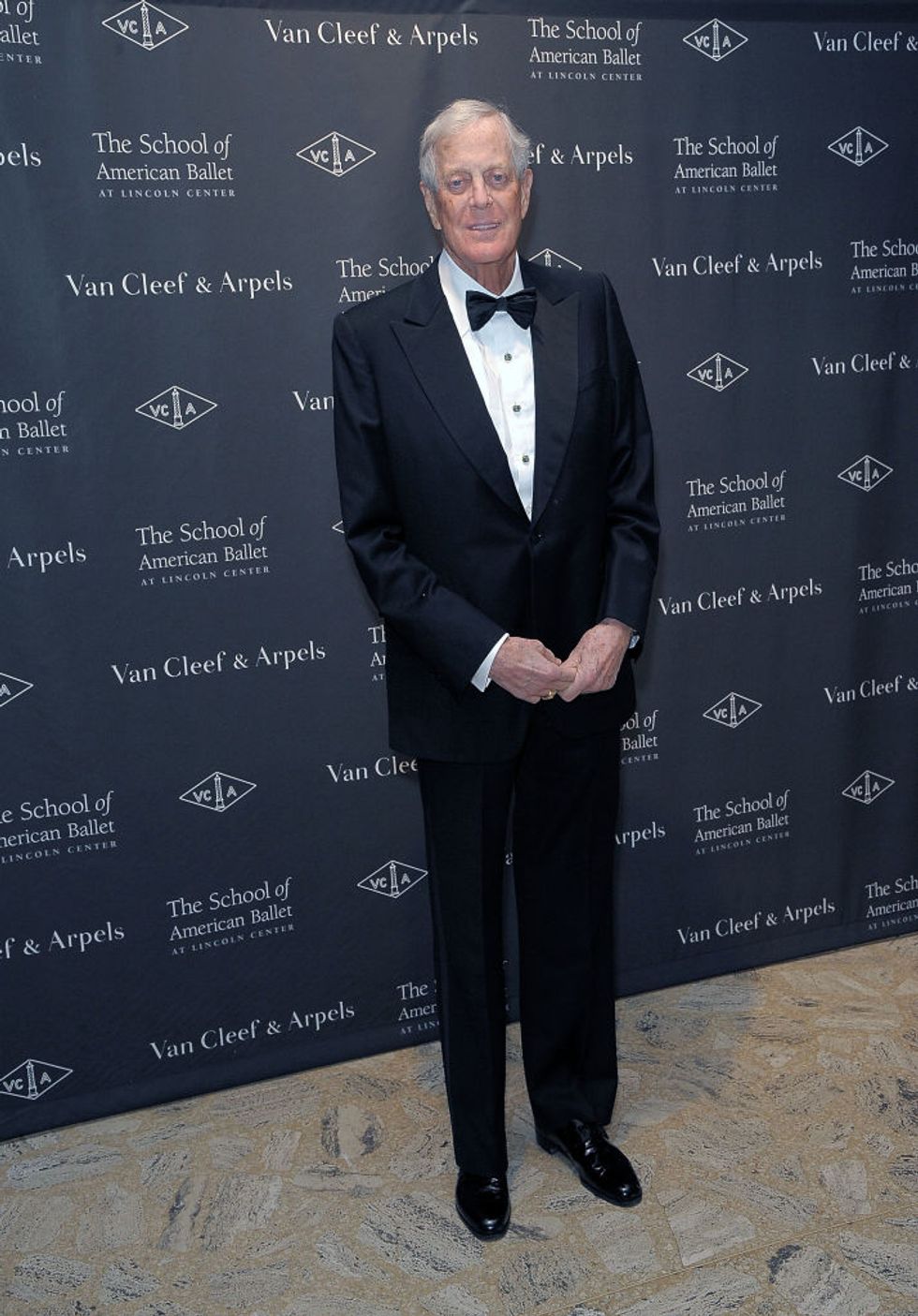 David Koch runs Koch Industries as executive vice president with his brother, Charles (what have you and
your
brother done today?). The company manufactures, refines, and distributes a wide range of things, including chemicals, energy, and minerals. Net worth: $42.9 billion Age: 78 Industry: Industrial
Charles Koch.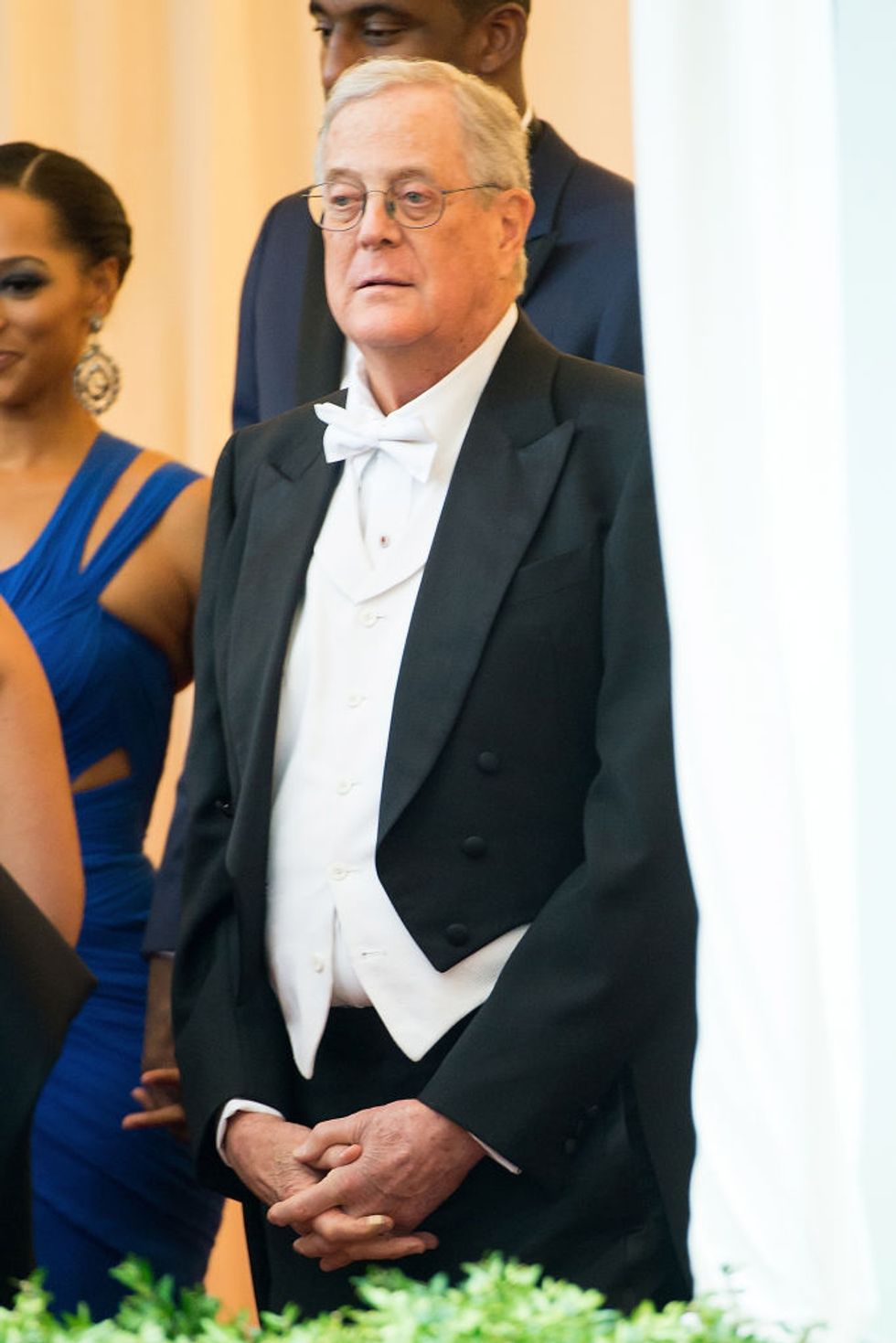 The same as his brother, really. Read above. Net worth: $42.9 billion Age: 83 Industry: Industrial
Mukesh Ambani.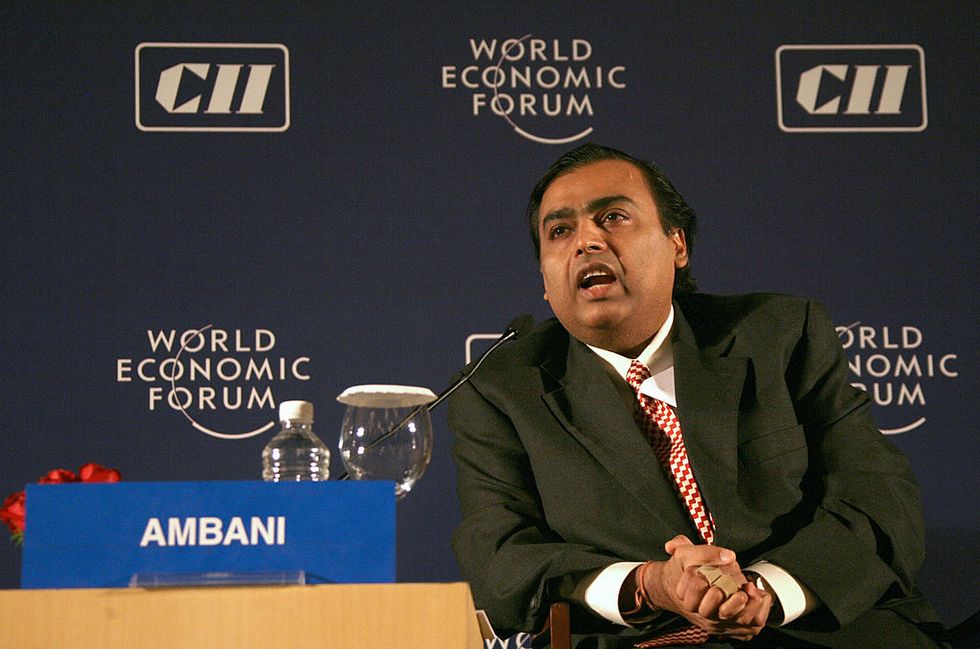 Mukesh Ambani took over as chairman of Reliance Industries after his father's death in 2002. He now controls about 40% of the company, which owns the world's largest oil refining complex. Net worth: $43 billion Age: 61 Industry: Energy
Michael Bloomberg.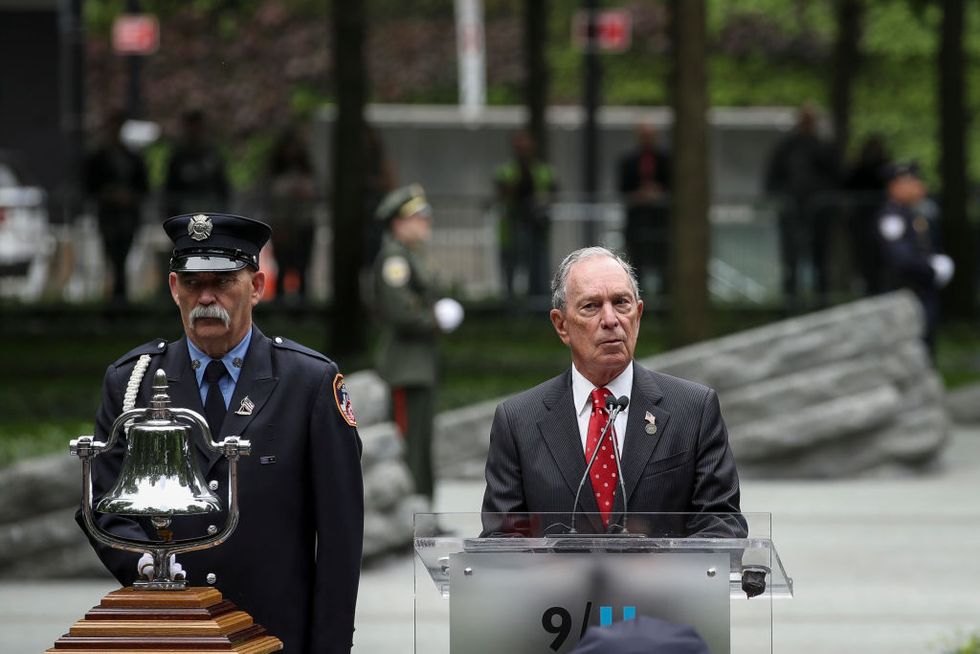 Bloomberg founded his eponymous financial-data firm in 1981, after being sacked by the Salomon brothers. I bet they're kicking themselves now... He later went on to serve as the Mayor of New York City for 3 terms. Net worth: $43.4 billion Age:76 Industry: Finance/Media
Samuel Walton.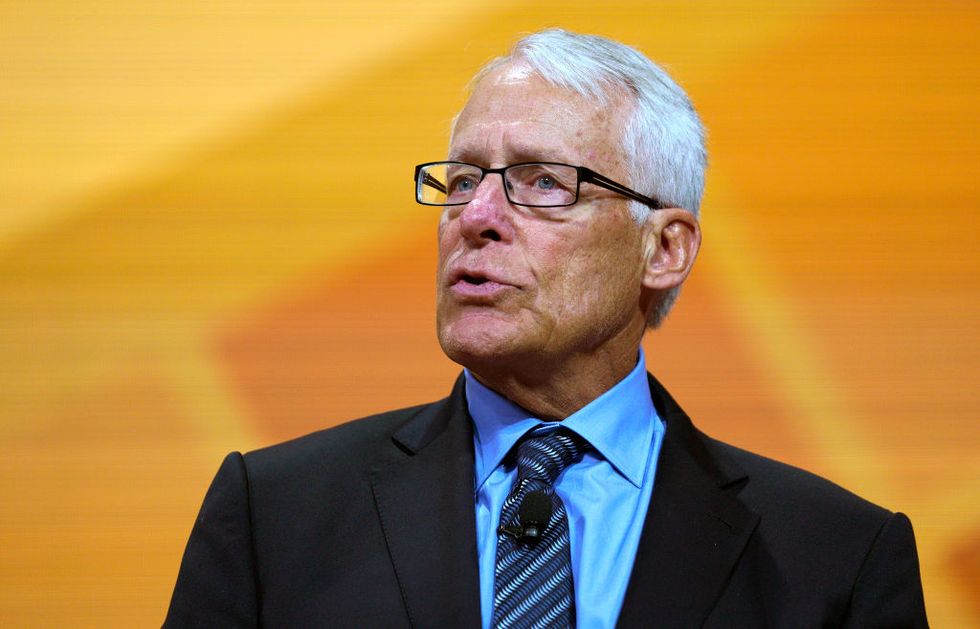 Samuel Robson "Rob" Walton is the oldest son of Wallmart founders, Helen and Sam Walton. He started working at the superstore empire back in 1969 and served as chairman from 1992 to 2015. Net worth: $43.8 billion Age: 74 Industry: Retail
Jim Walton.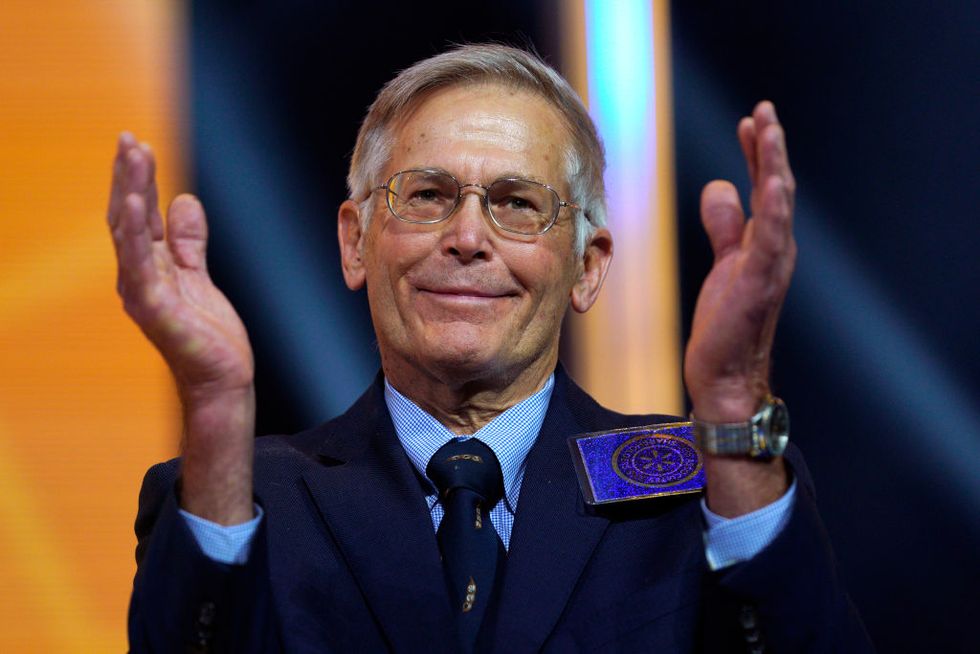 James "Jim" Walton is the youngest of the Walmart sibling trio. He co-manages Walton Enterprises, the holding company for the Walton family assets. Net worth: $44 billion Age: 70 Industry: Retail
Francoise Bettencourt Meyers.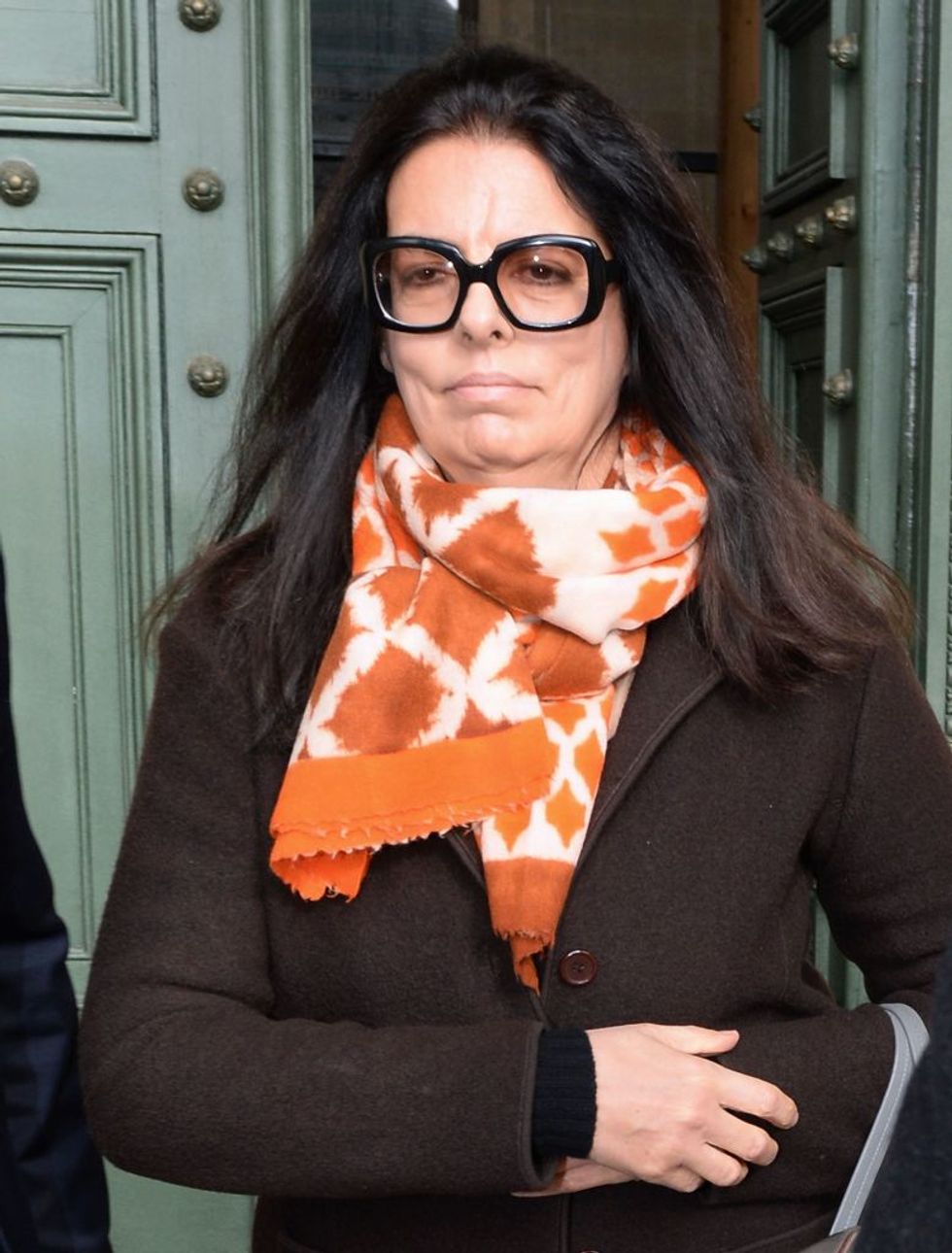 Francoise Bettencourt Meyers is now the heiress to the L'Oreal cosmetics fortune after her mother's death in September 2017. Net worth: $45.1 billion Age: 64 Industry: Beauty
Larry Ellison.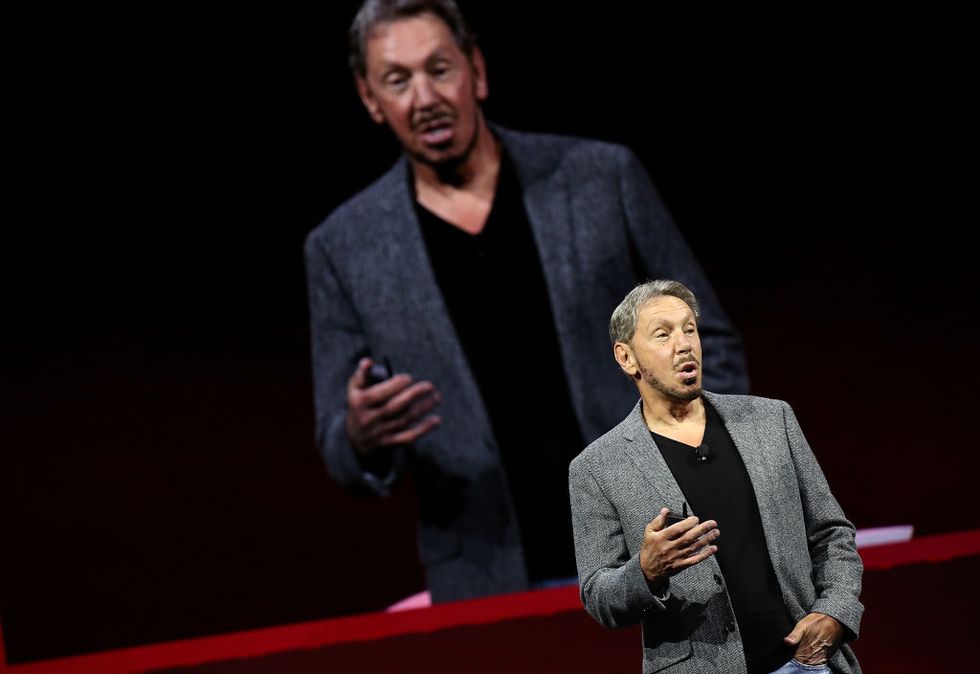 Larry Ellison co-founded the largest software maker behind Microsoft, Oracle Corp. He teamed up with two colleagues from an electronics company in 1977 to start their own programming firm. And the rest is history. Net worth: $48.9 billion Age: 74 Industry: Technology
Sergey Brin.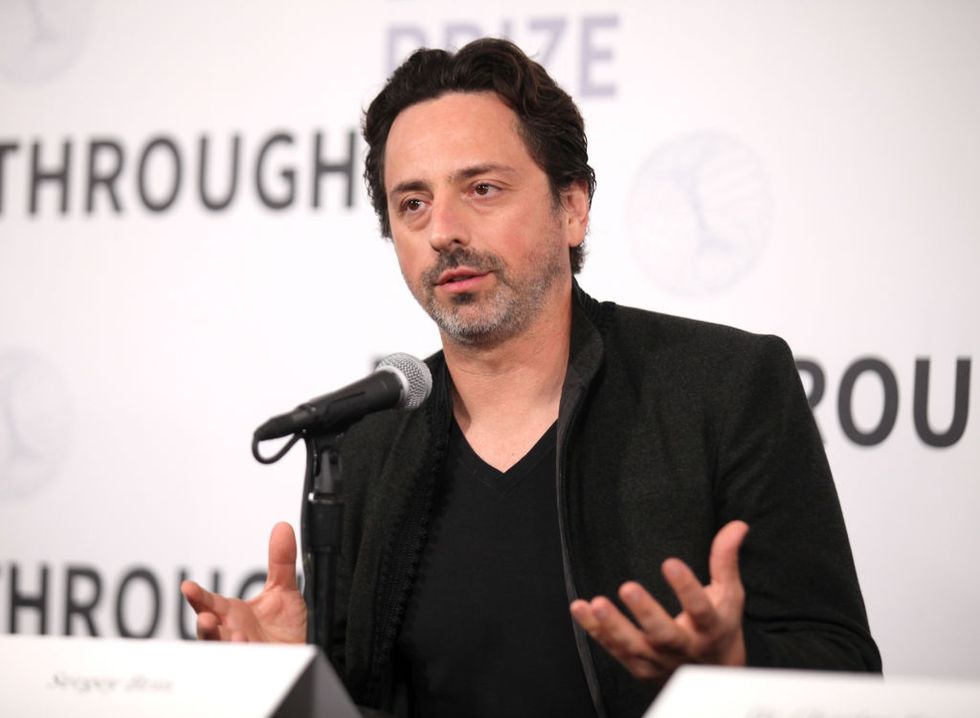 Sergy Brin is the co-founder of the search-engine giant, Google, which was established in 1998. He is now the President of Alphabet, the company that owns Google. Net worth: $49.1 billion Age: 45 Industry: Technology
Larry Page.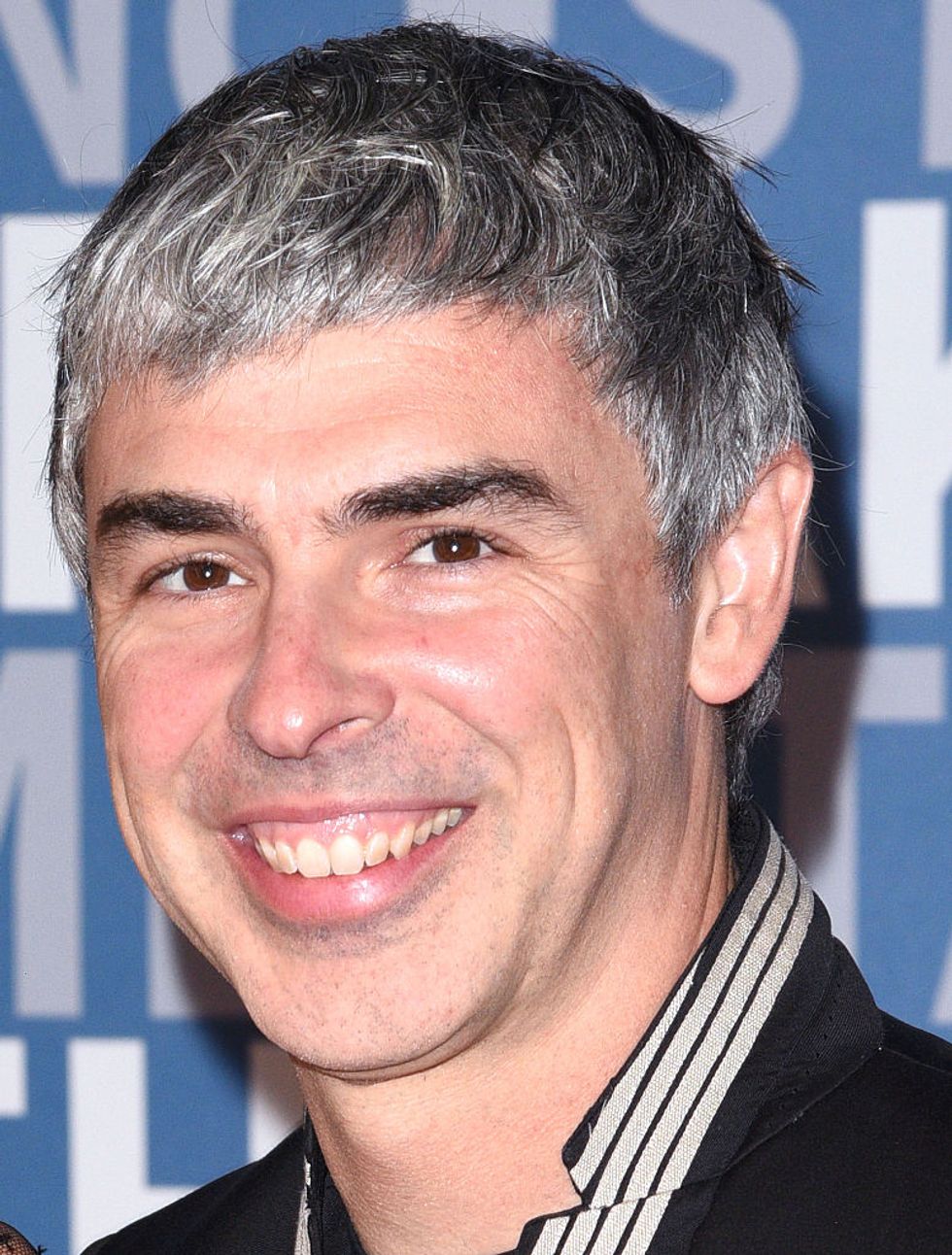 Larry Page is the other co-founder of Google. So, yeah. Pretty much the same as old Sergey up there. Though he is the CEO of Alphabet, not the President. Net worth: $50.5 billion Age: 45 Industry: Technology
Mark Zuckerberg.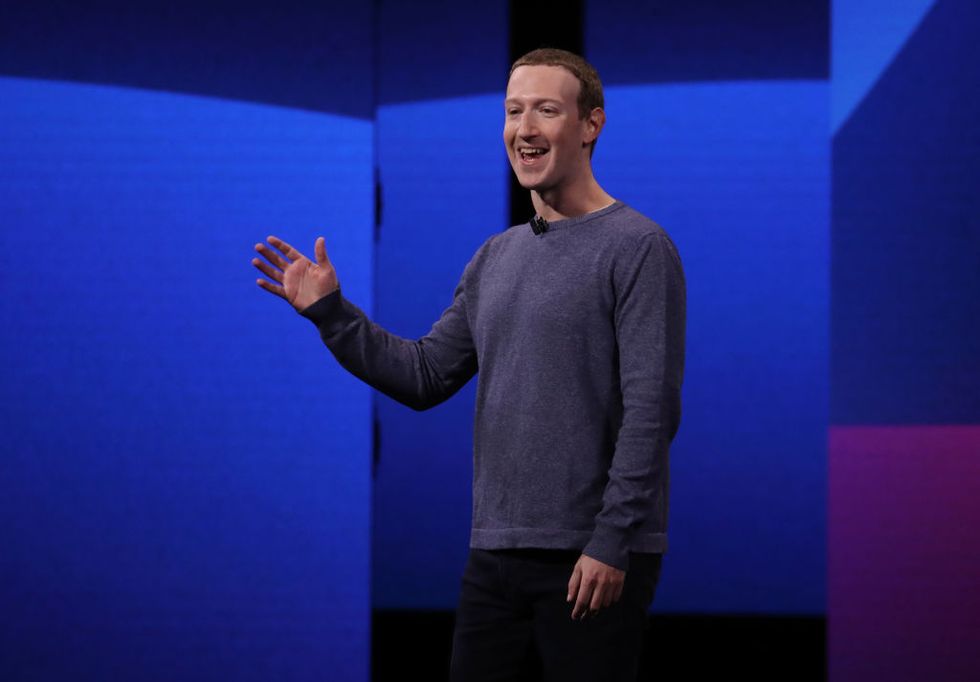 Yep, it's the big dog, Mark. Mark Zuckerberg founded TheFacebook.com back in 2004, which would go on to become Facebook, the world-dominating social media platform. Net worth: $52.3 billion Age: 34 Industry: Technology
Carlos Slim.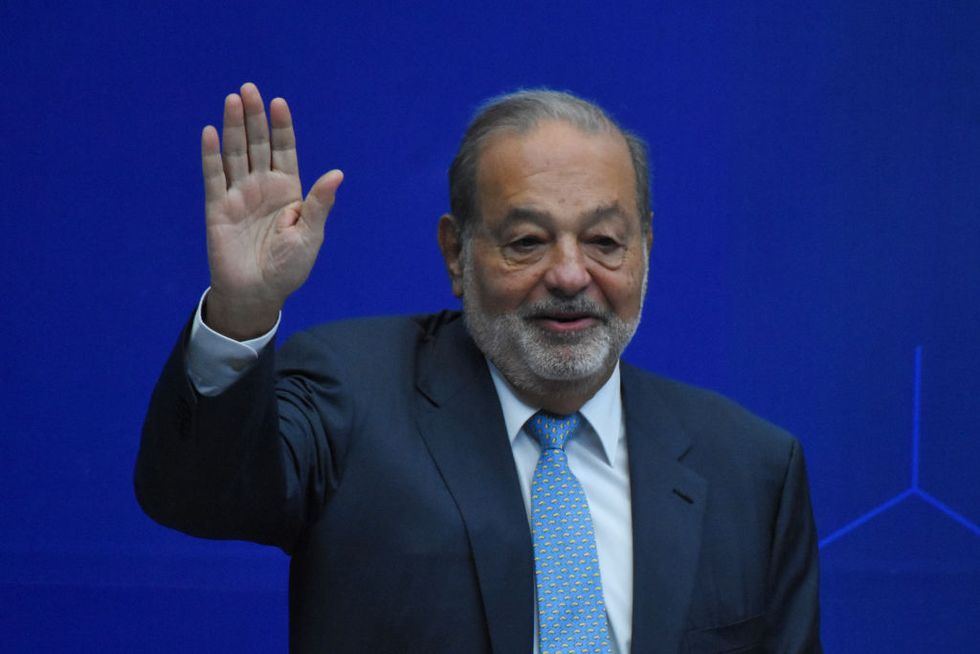 Carlos Slim owns a large number of companies in Mexico through his conglomerate, Grupo Carso. He also controls America Movil, the largest operator of mobile phones in Latin America. Net worth: $56 billion Age: 78 Industry: Diversified
Amancio Ortega.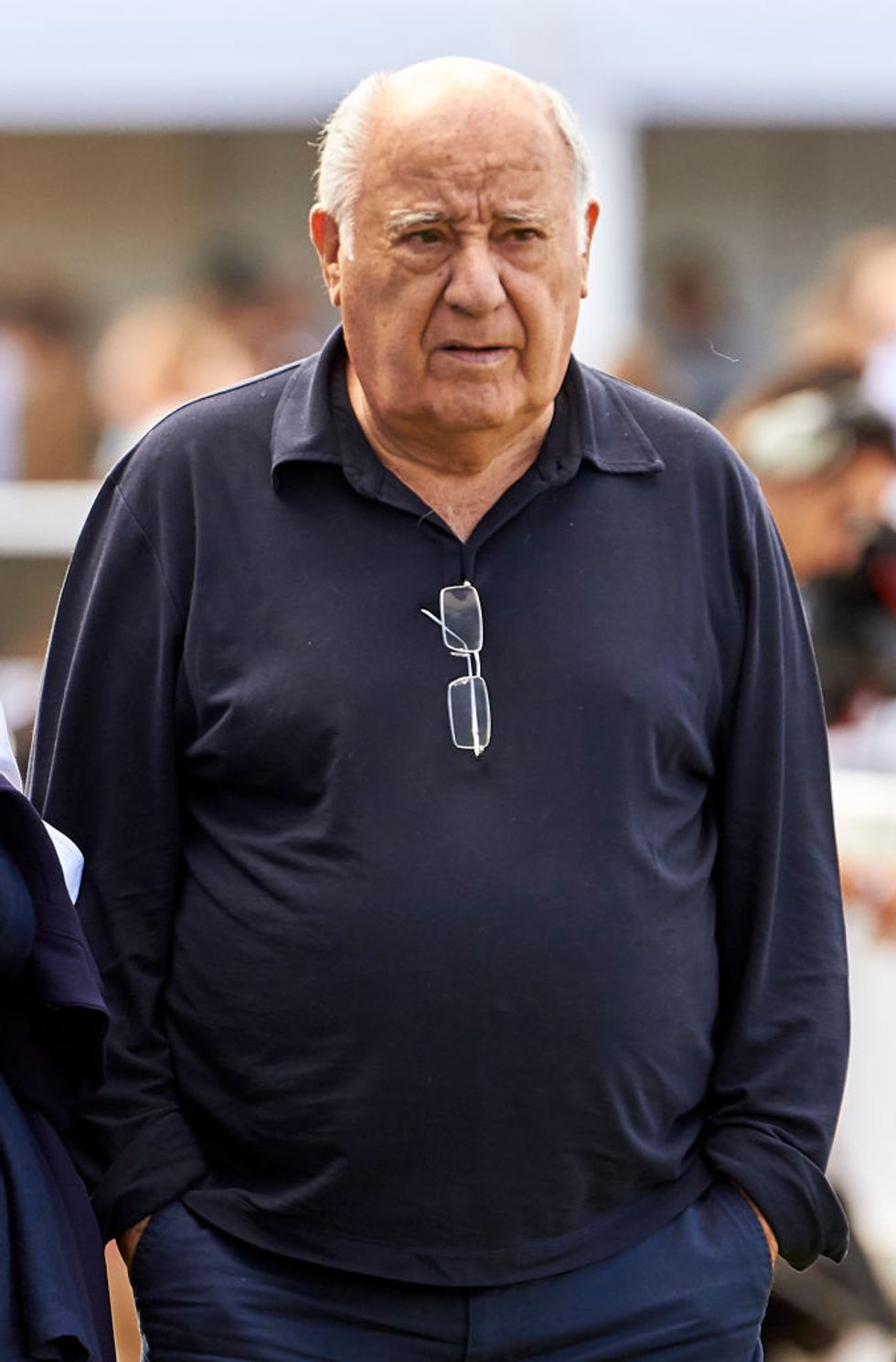 Amancio Ortega owns the fashion label, Zara. He also controls fashion giant, Inditex, which owns a number of other brands such as Massimo Dutti and Oysho.
Net worth: $57.7 billion Age: 82 Industry: Retail
Bernard Arnault.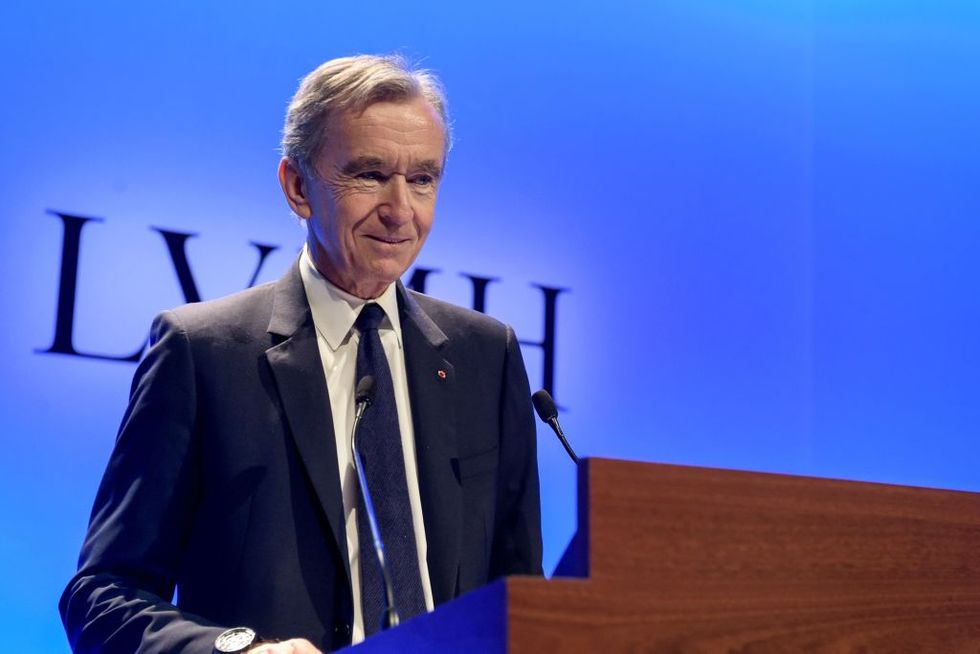 Bernard Arnault is the chair of LVMH Moet Hennessy Louis Vuitton, which houses dozens of luxury brands. Arnault bought Christian Dior when he joined the business and helped revive the company. Yeah, he's
that
rich. Net worth: $61.1 billion Age: 69 Industry: Fashion
Warren Buffett.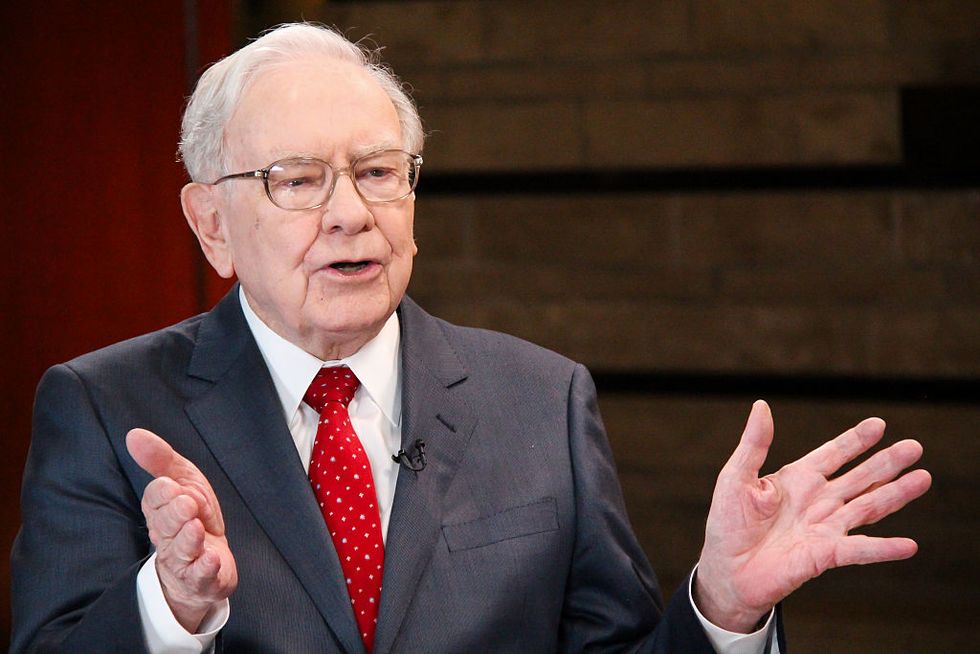 After being rejected from Harvard Business School, Warren Buffett went to Columbia where he studied under Benjamin Graham, who would become his mentor. He later bought Berkshire Hathaway in 1969 and transformed it into a powerhouse holding company. Networth: $78.8 billion Age: 88 Industry: Stocks
Bill Gates.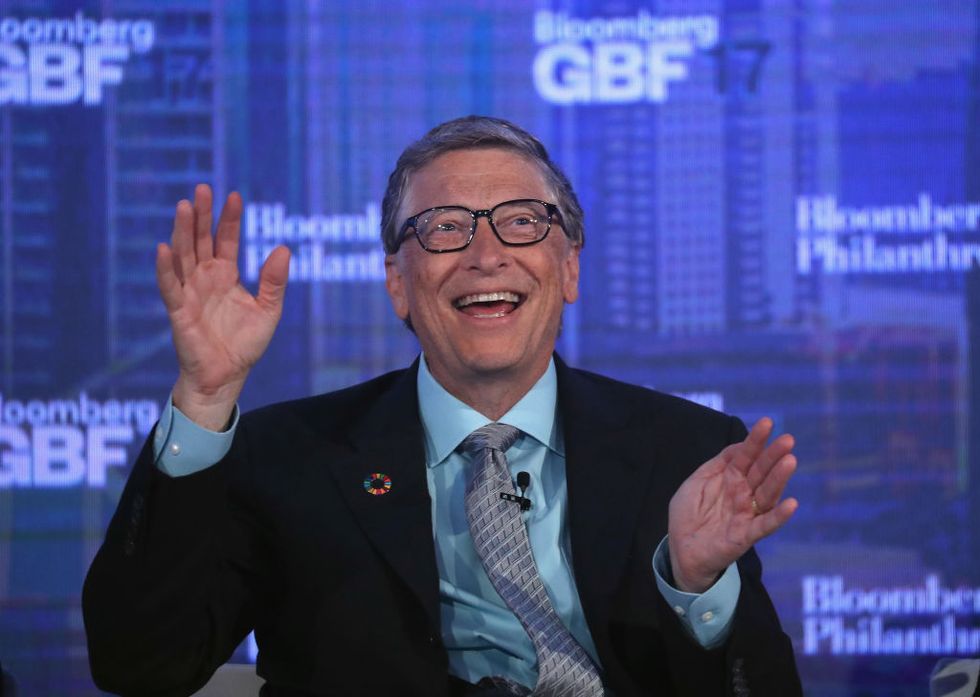 Big Bill comes in as the second richest person in the world. The Microsoft founder dropped out of Harvard to start his own computer business with friend, Paul Allen. He stepped down as CEO in 2000, but still sits on the company's board, though he is no longer active in the day-to-day dealings.
Jeff Bezos.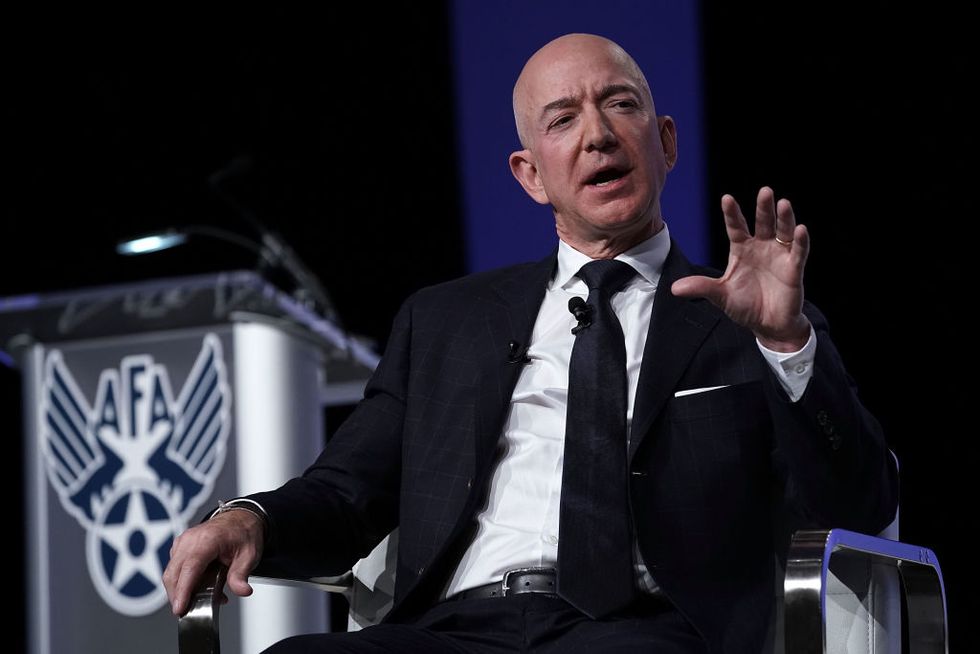 It's the one you've all been waiting for, ladies and gentlemen. Jeff Bezos founded Amazon.com in the garage of his Seattle home in 1994. The online marketplace went public three years later and has since grown to sell everything from fashion to tech to food and Amazon's own consumer-electronics products.
On September 13, 2018, Bezos became the richest man in modern history when his net worth hit $150 billion.
Net worth: $150 billion Age: 54 Industry: Technology