There's nothing quite as cute as siblings looking out for one another, especially when a new baby is introduced into the family.
But this one little boy took things to another level when it came to bonding with his new baby brother.
Keep scrolling to find out more...
There's nothing quite as wholesome then welcoming a baby sibling into the family.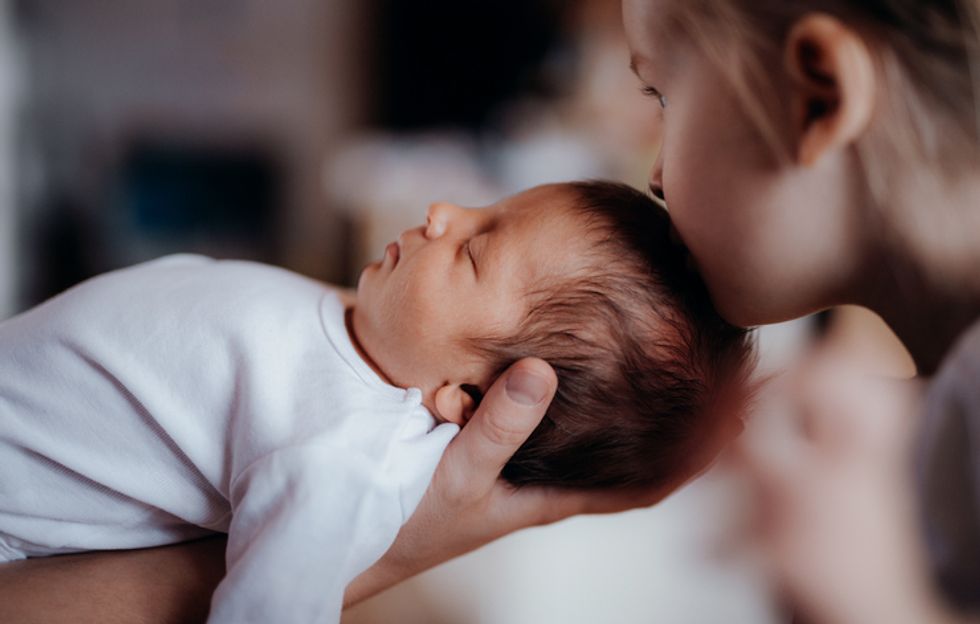 via: Getty Images
Well,
most
people will agree with that anyway!
Having a younger sibling brings on a lot of responsibility...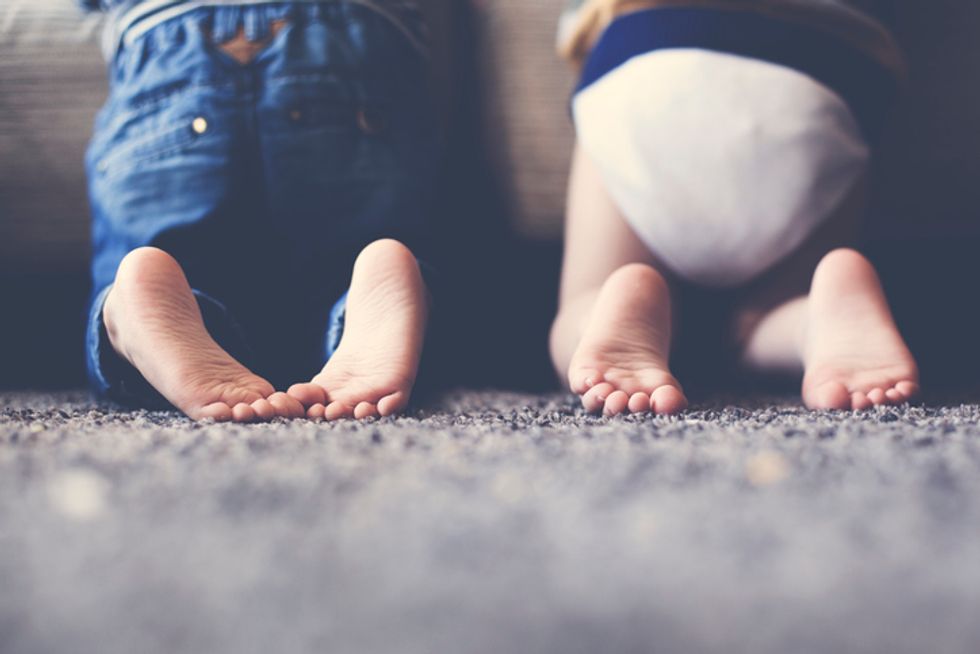 via: Getty Images
Because being a big brother or sister
isn't
an easy job.
But for many families...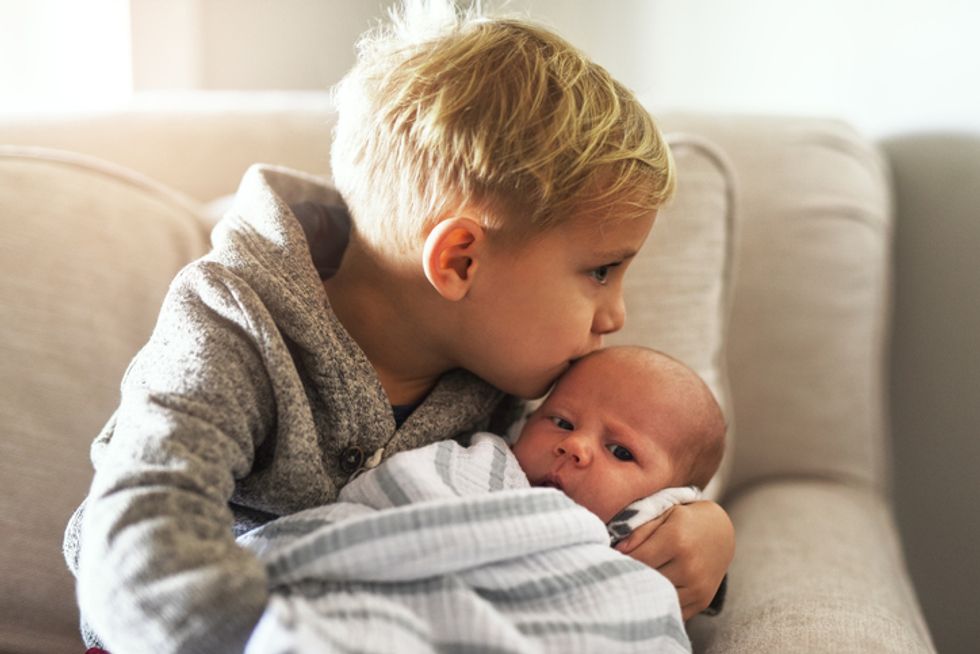 via: Getty Images
Welcoming another baby can prove to be a
very testing
and difficult experience.
Nicole Powell is a mom of 5...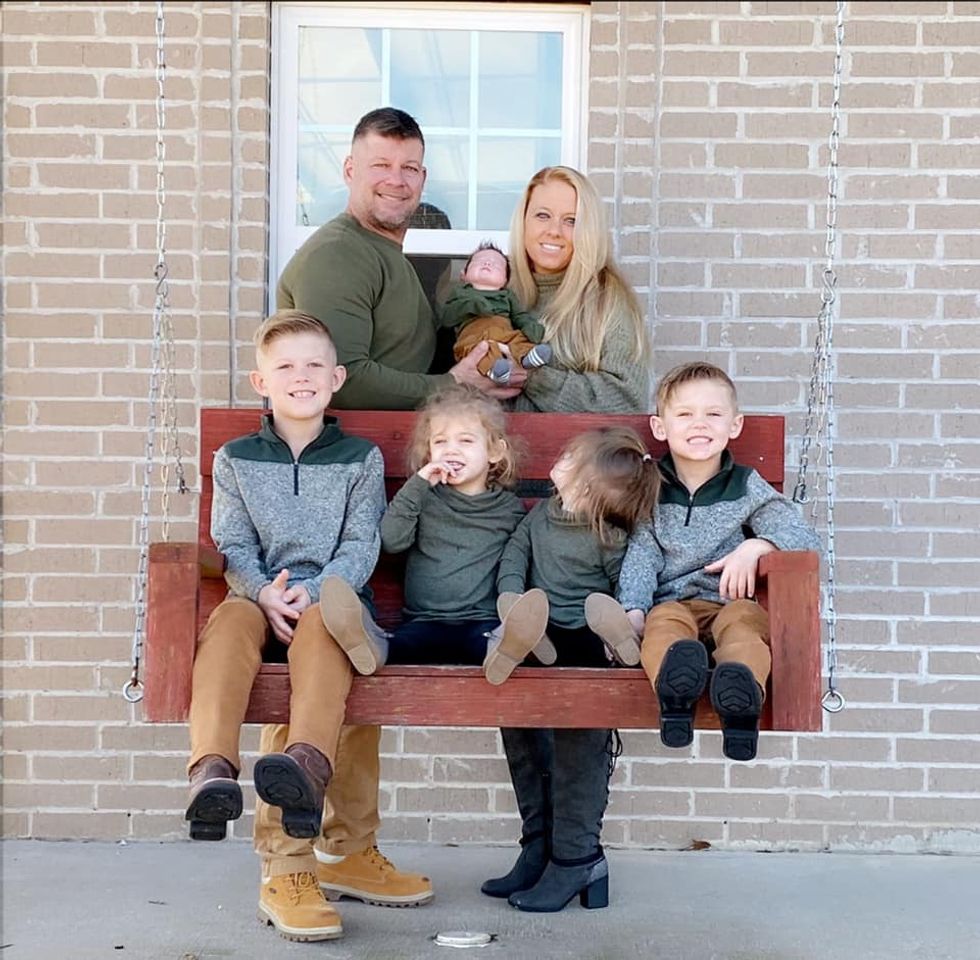 via: Facebook
And she and her husband, who live in Arkansas, recently welcomed a baby boy into the world in November 2019.
His name is Tripp...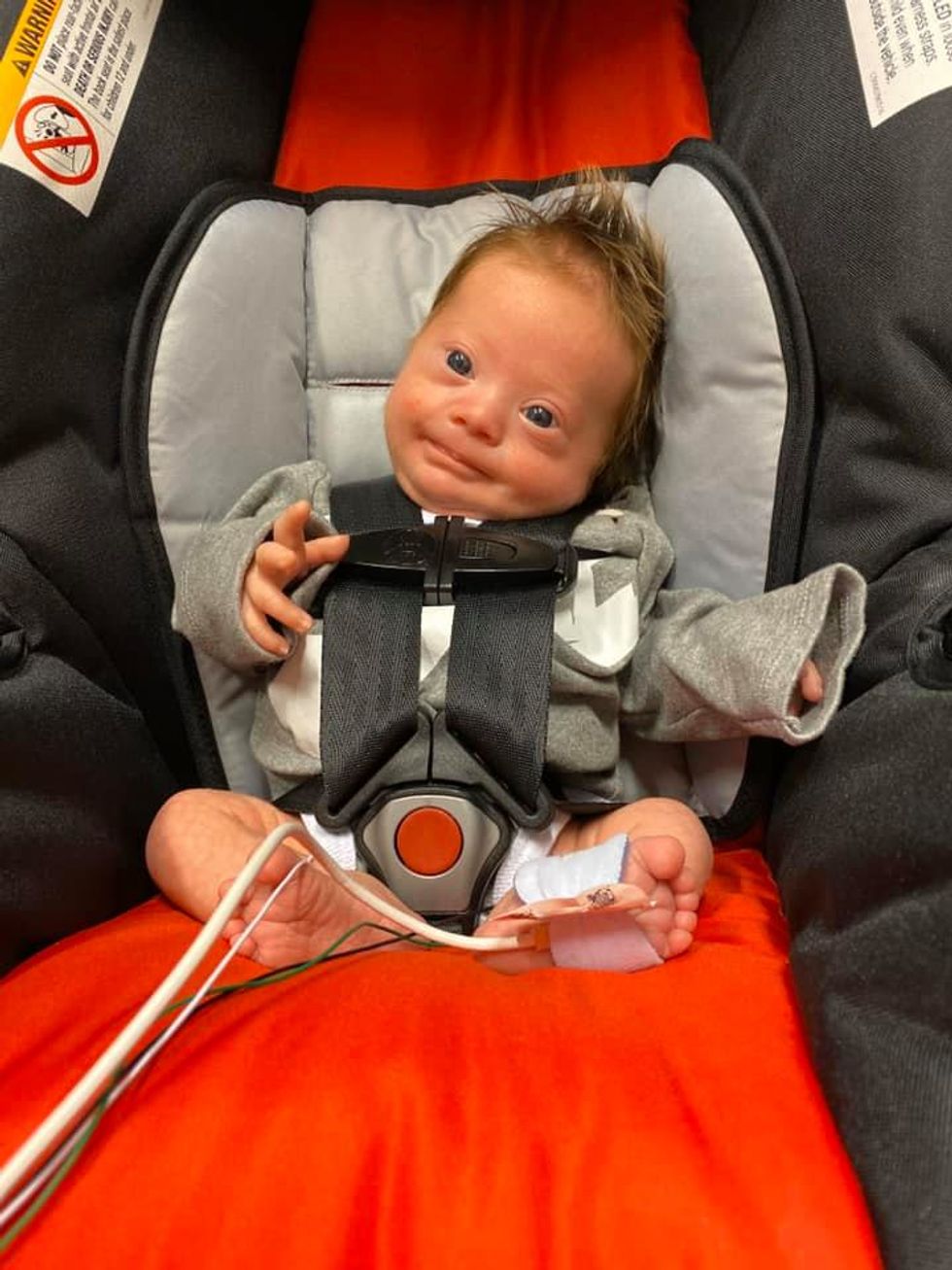 via: Facebook
And he has been diagnosed with having Down's Syndrome.
Nicole and her husband learned of the diagnosis before Tripp was born...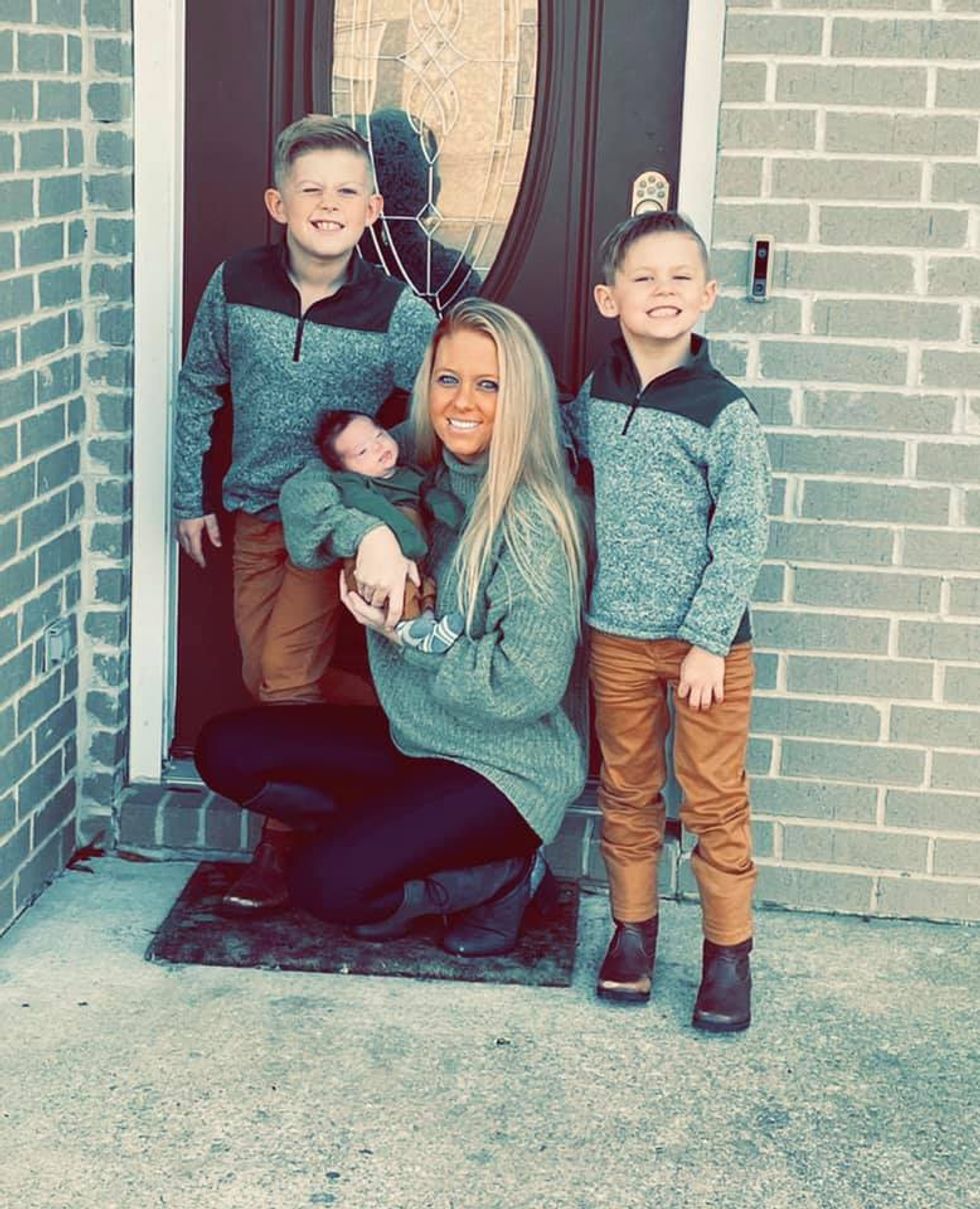 via: Facebook
"When we first learned about our son Tripp's Down's syndrome diagnosis while I was pregnant, we told our oldest boys Jayce and Rayce about it," she wrote in a Facebook post, explaining how they, as a family, dealt with the news.
She wasn't sure how her children would react...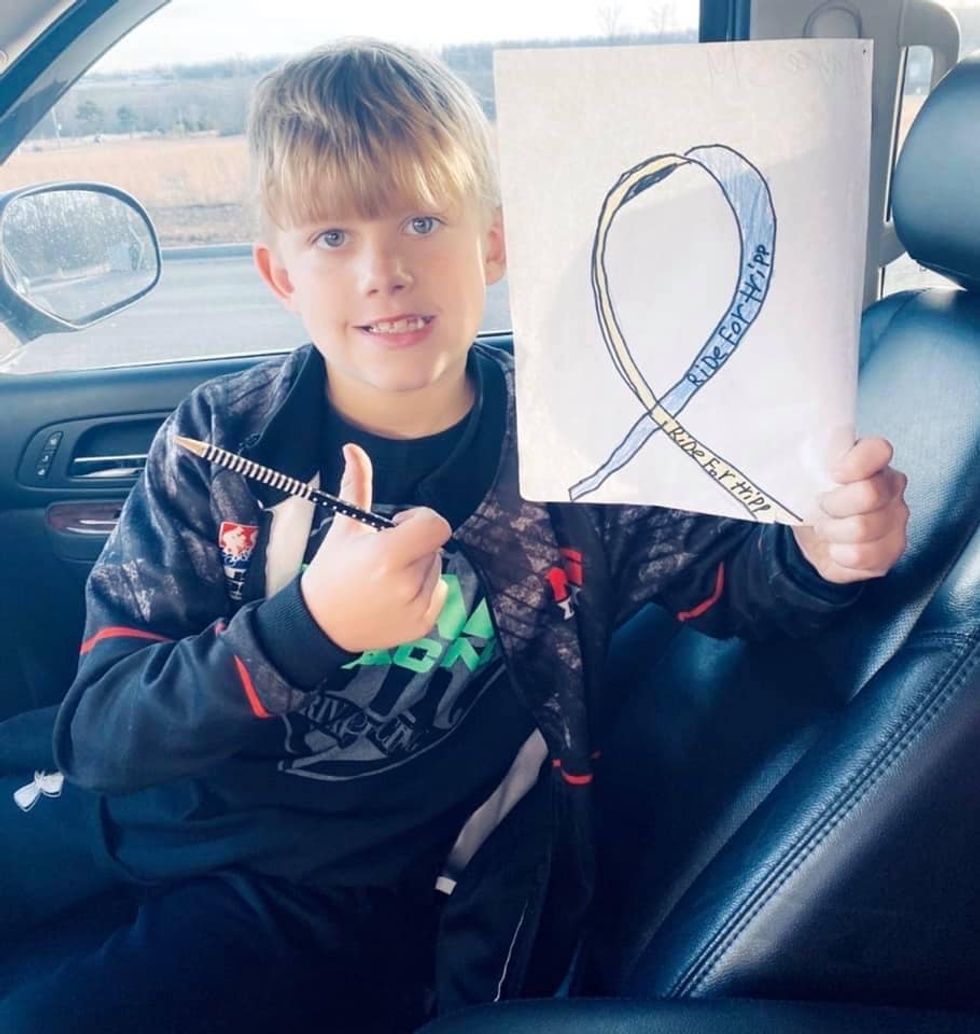 via: Facebook
But the boys should a great deal of respect and interest, and after doing some online research, they had created their own ribbon that was titled, "Ride for Tripp."
The boys clearly proved themselves to be brilliant big brothers...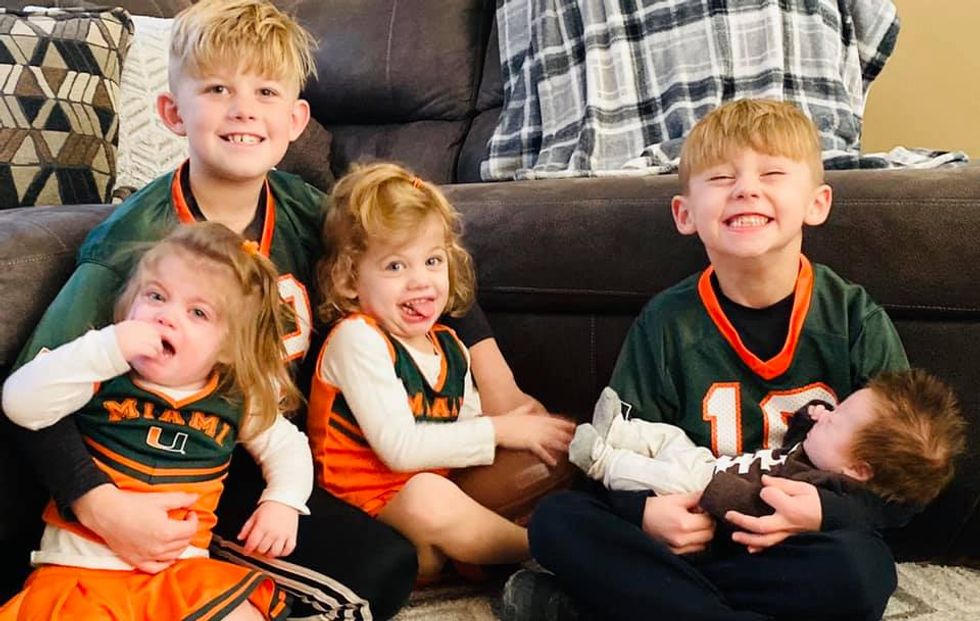 via: Facebook
And this didn't change upon Tripp's arrival into the world.
They have thrown themselves into their roles as big brothers...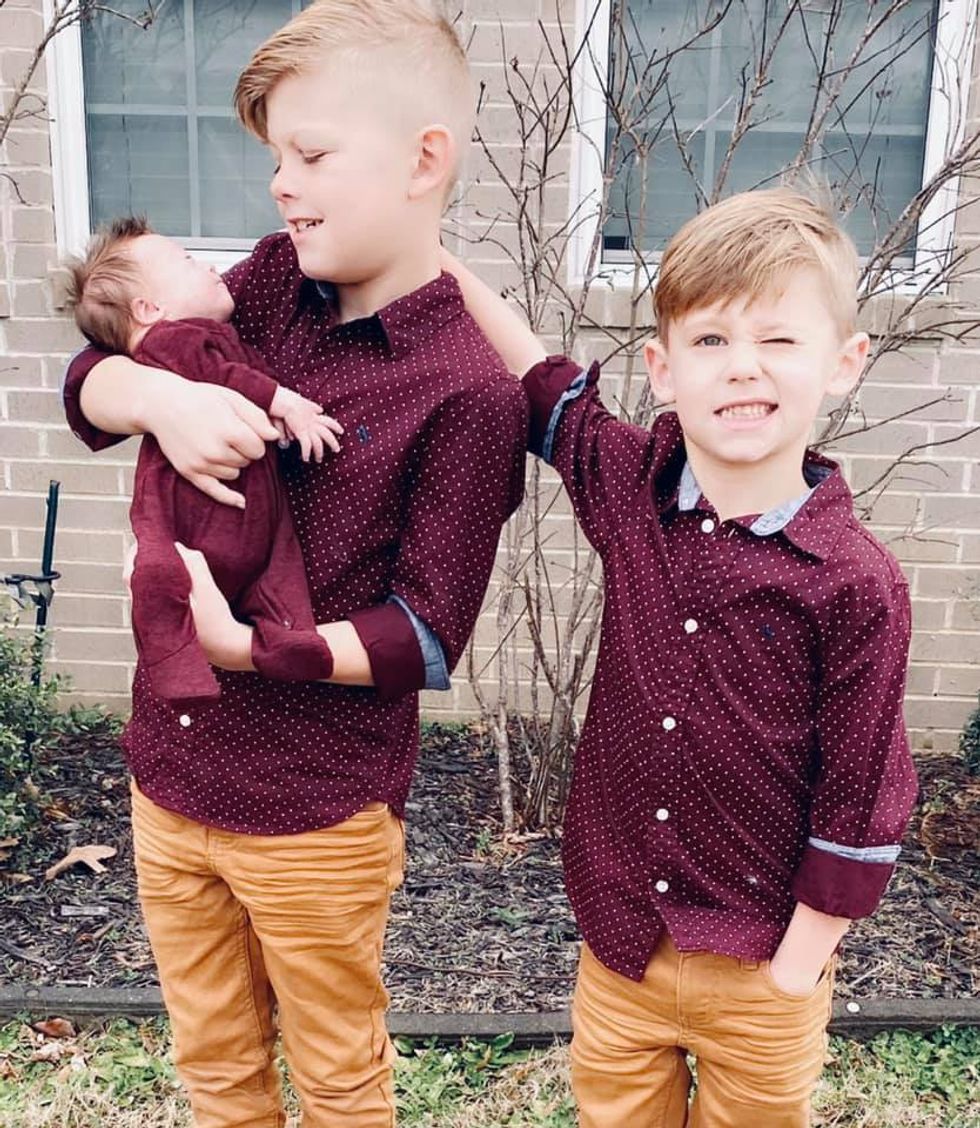 via: Facebook
And it is especially Rayce who is eager to take care of his baby brother.
Nicole recently uploaded a video of Rayce with his little brother...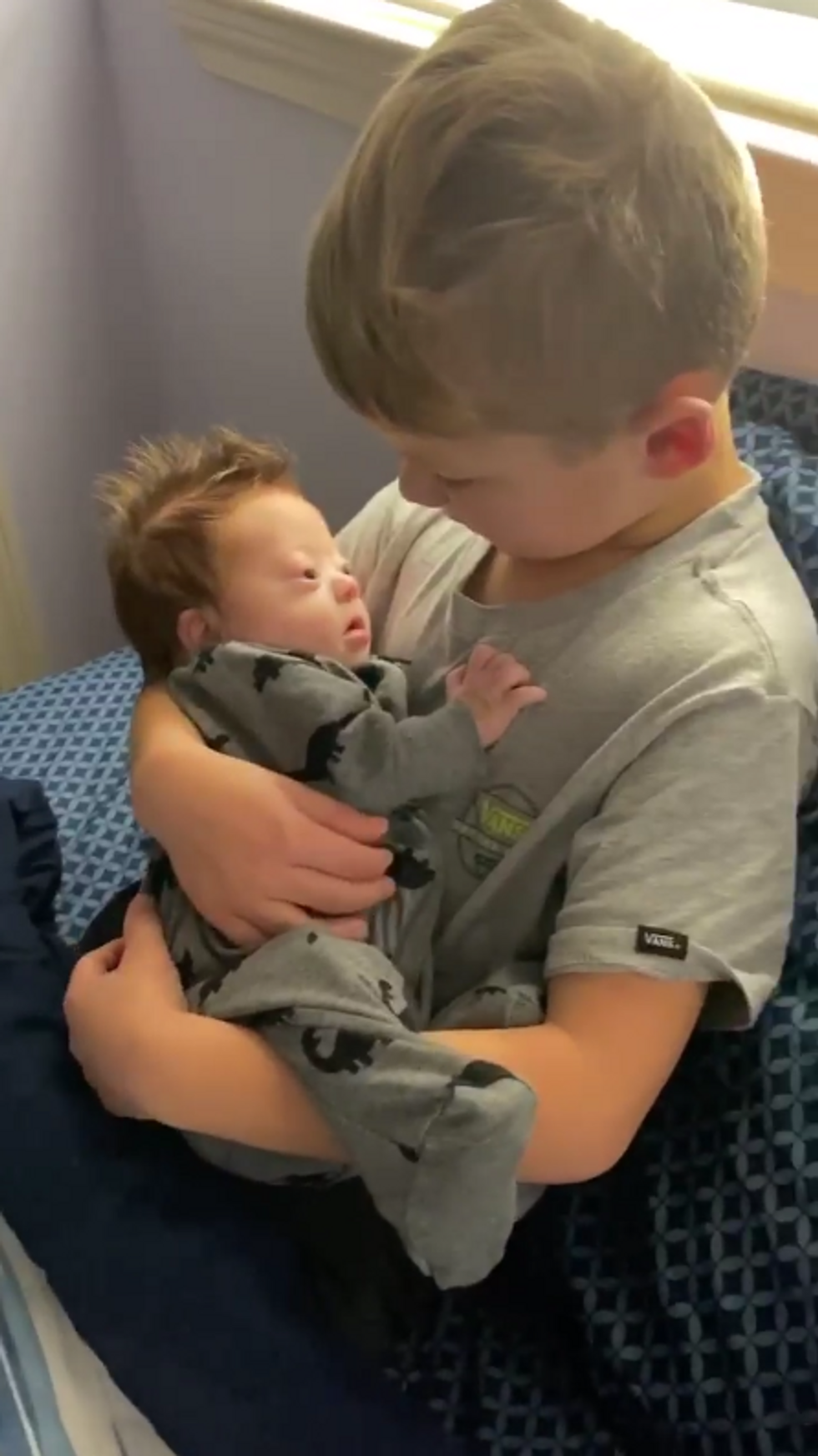 via: Facebook
He is singing
10,000 Hours
by Dan & Shay and Justin Bieber to Tripp, and he is heard singing the lyrics, "I'd spend 10,000 hours, and 10,000 more if that's what it takes to learn that sweet heart of yours. I might never get there but I'm going to try, if it's 10,000 hours or the rest of my life, I'm going to love you."
It is truly an adorable sight...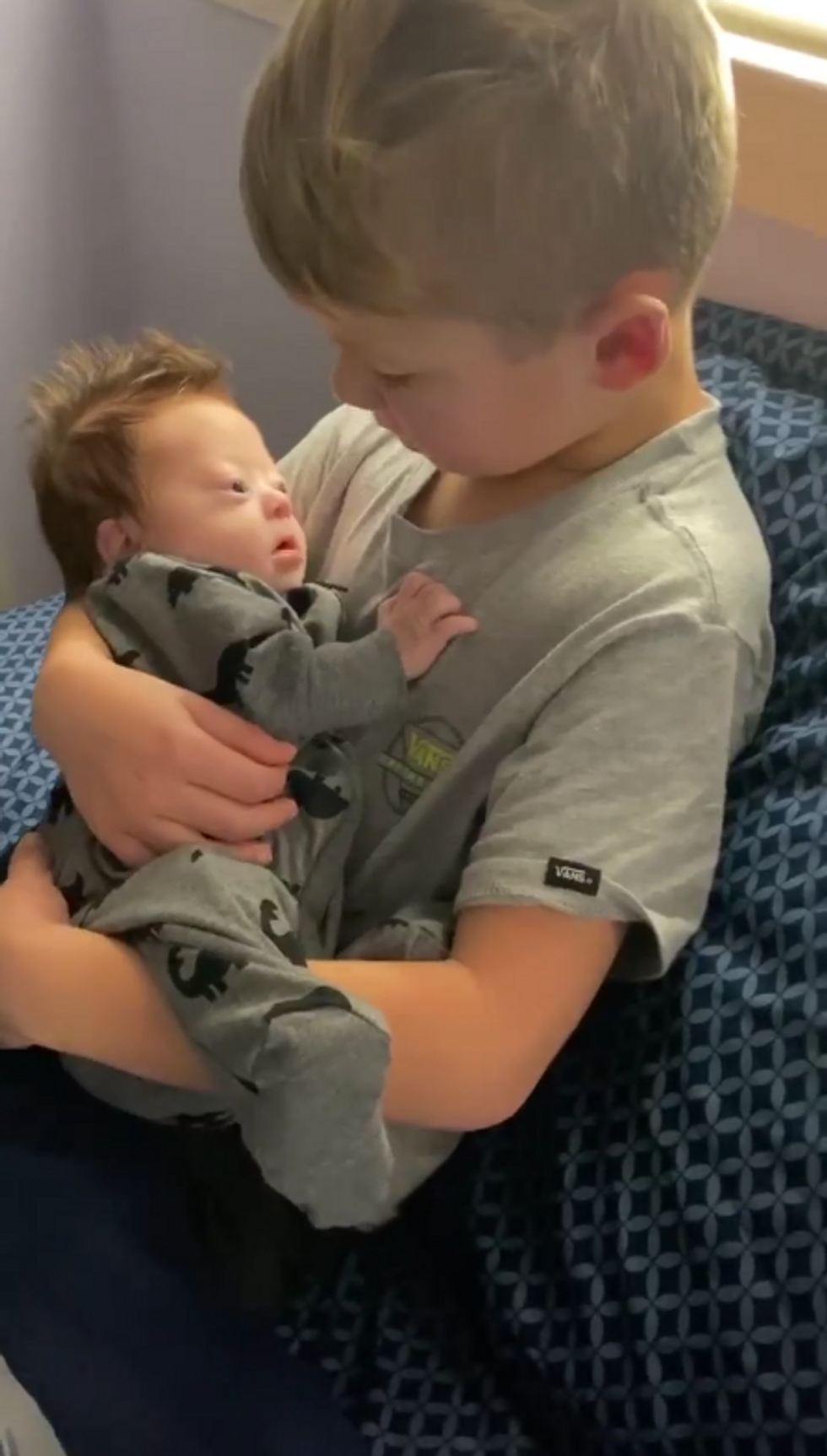 via: Facebook
"This is how Rayce bonds with Tripp. He sings to him all the time. He swears this song is about him and his brother," Nicole wrote in her Facebook post of the video.
Rayce doesn't see his brother's condition as an issue at all.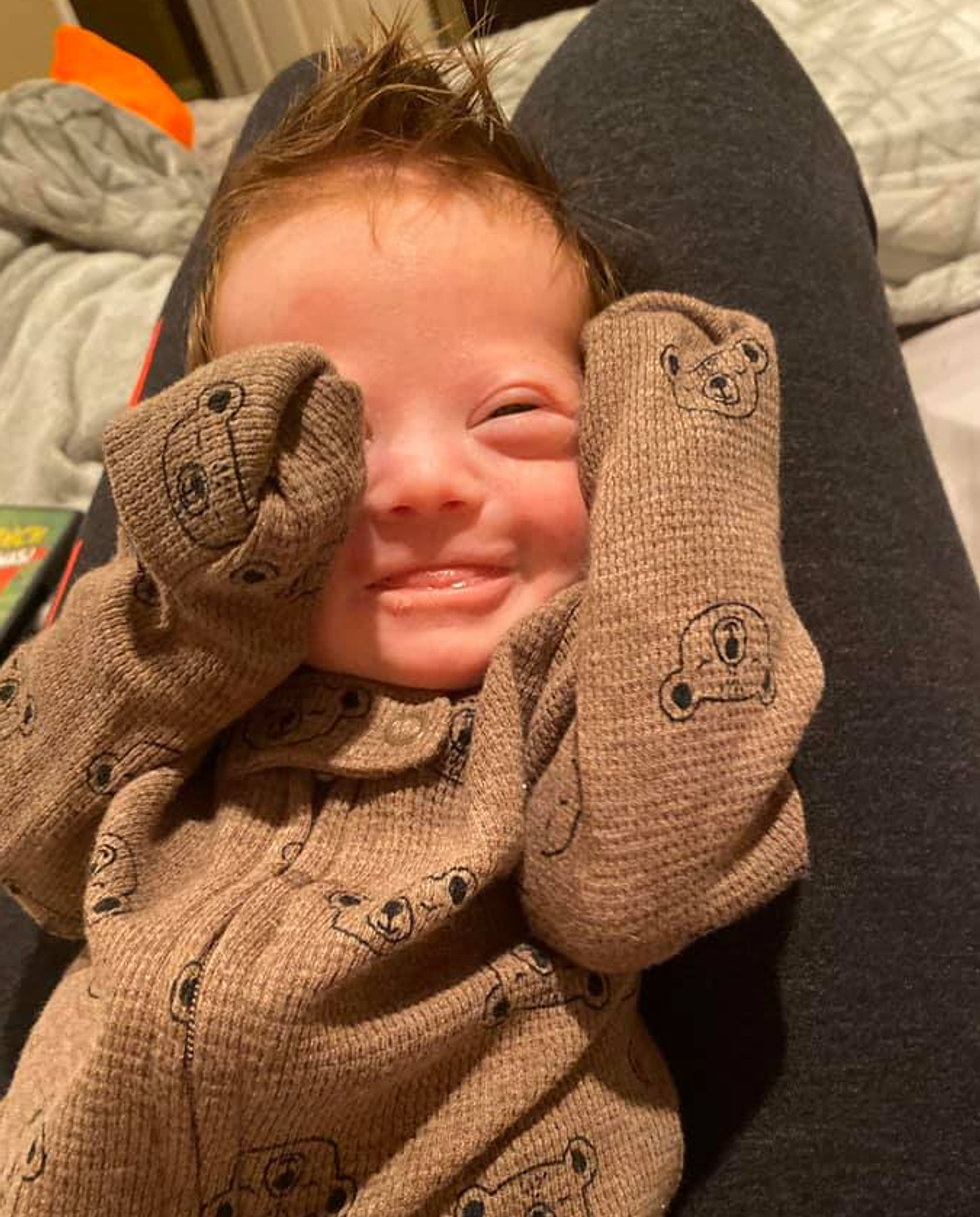 via: Facebook
"Love doesn't count chromosomes," Powell ended her post. "Or as Rayce says, 'Aren't we all different?'"
When Nicole uploaded the heart-melting video to Facebook...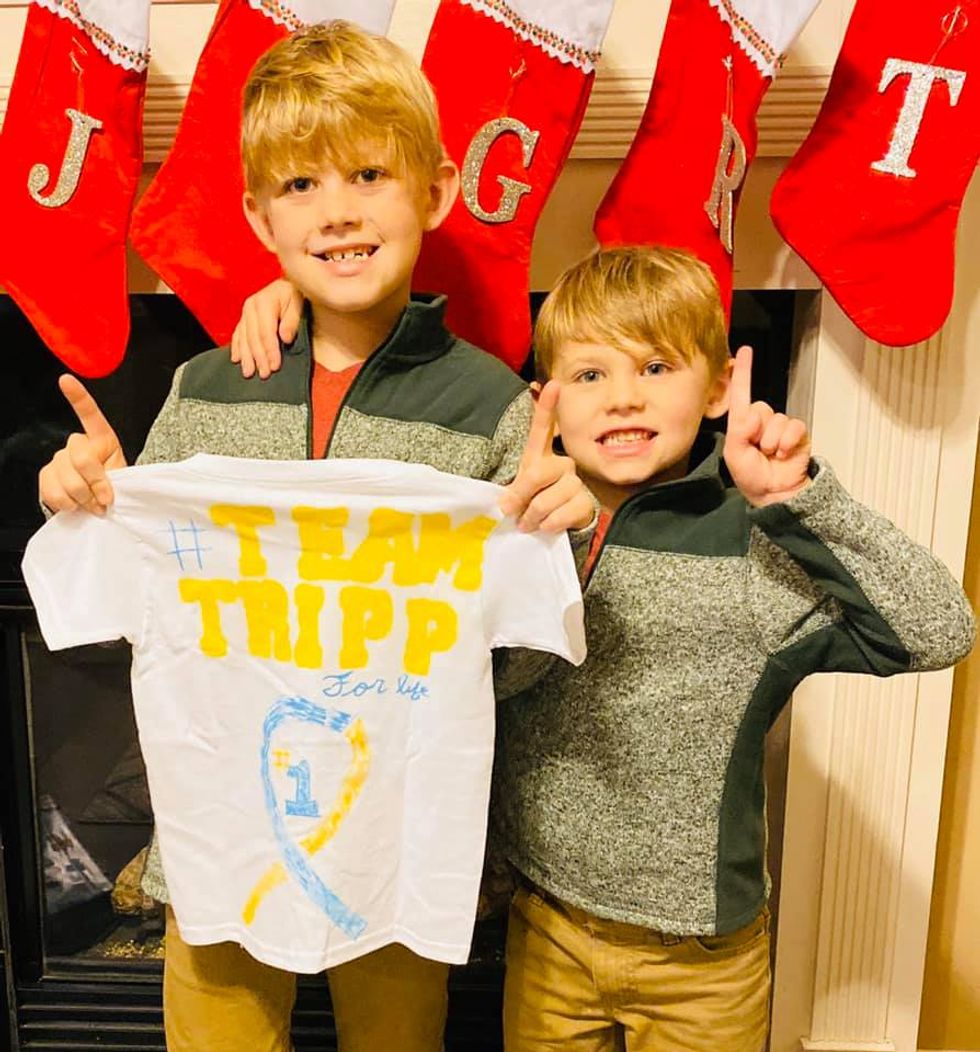 via: Facebook
She didn't expect it to go viral
worldwide.
It has now had a staggering 1 million views...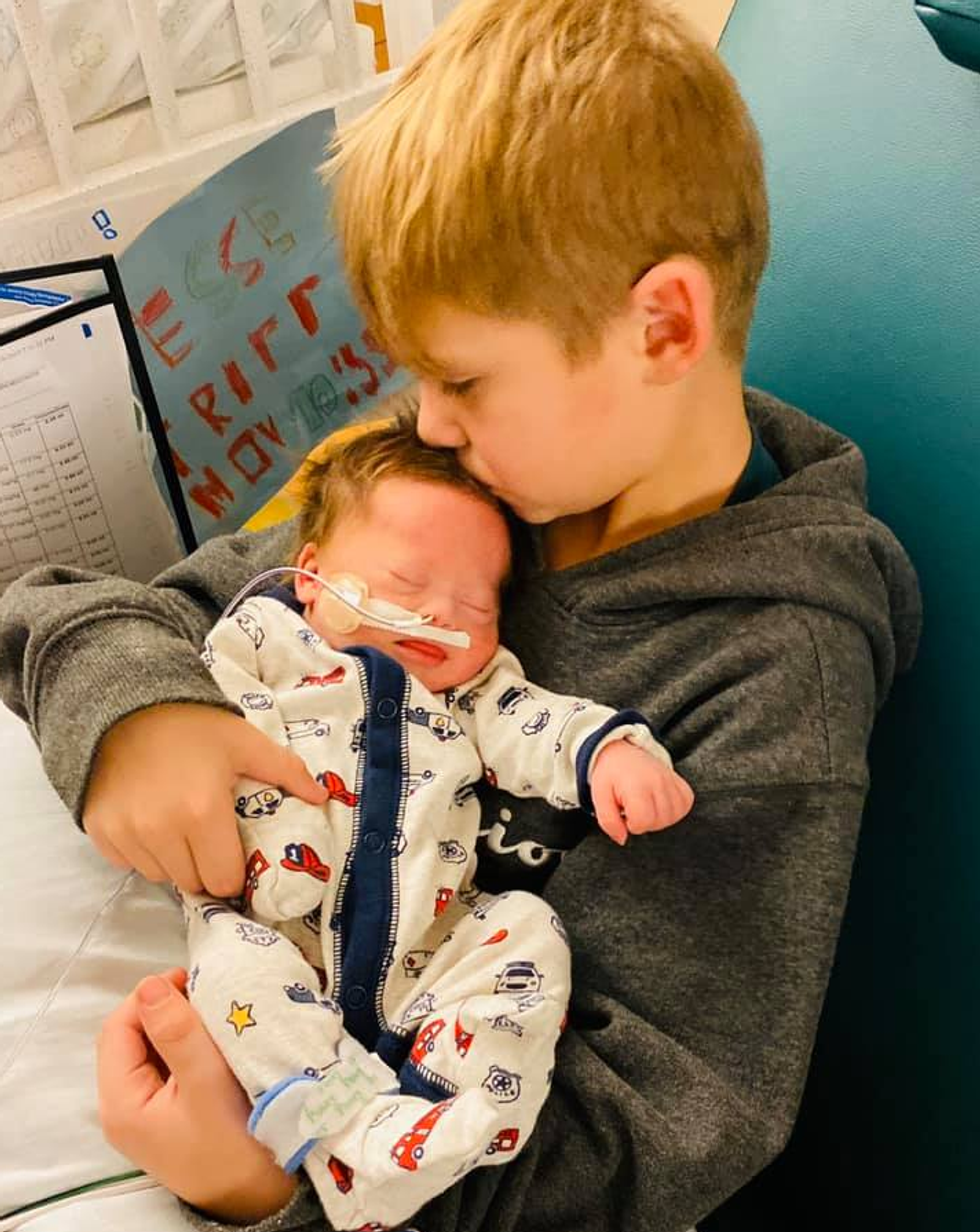 via: Facebook
And it has received a lot of love, with people leaving comments such as, "What an amazing big brother," and "This is the sweetest thing I've ever seen!"
Watch the video for yourselves here...
It's safe to say that this happy little family will make the best big brothers and sisters! Keep scrolling to see the cutest baby girl with Down's Syndrome smile for her new adoptive mom...