It seems that not everyone can handle the thug life.
Headlines, which I admittedly thought would never ever exist, hit screens this week after a government worker in Iowa was allegedly "forced" to hand in his notice at work after his obsession with the late rapper, Tupac, became too much for employees to handle.
The man's constant Tupac references and quotes in both his emails and in his talk around the office became too much for his co-workers, and he was apparently forced to hand in his resignation as a result of his passion.
Keep reading to hear the full story - I personally think that this guy is a legend.
Everyone has a favorite musician.
Whether it's the current chart-topping pop star or an insanely heavy metal band that you'd rather your friends not know about... We all have a particular musician who we just can't get enough of.
We like to call it a "healthy" obsession.
Because knowing the exact date, time, and location of your favorite musician's birth is healthy... right?
But these obsessions usually aren't too bad.
Yes, you may be madly in love with a person that you've never met, but that's just the power of music, isn't it?
They're certainly not bad enough to get fired over.
Well, usually they're not...
This is where our story begins.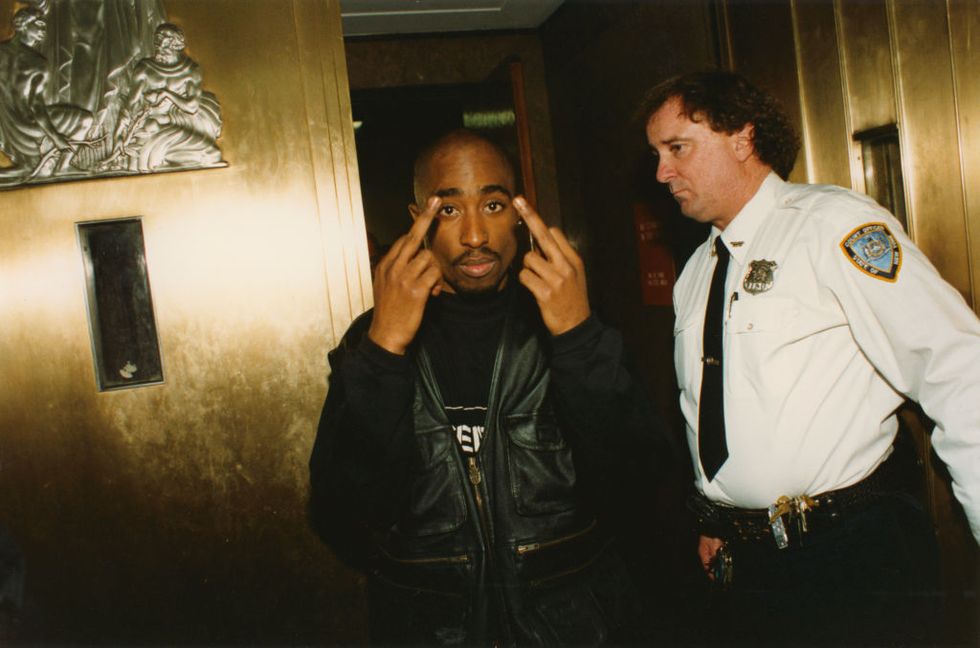 via: Getty
This tale is all about one man and his undying love for Tupac.
His passion for the rapper didn't go unnoticed by employees.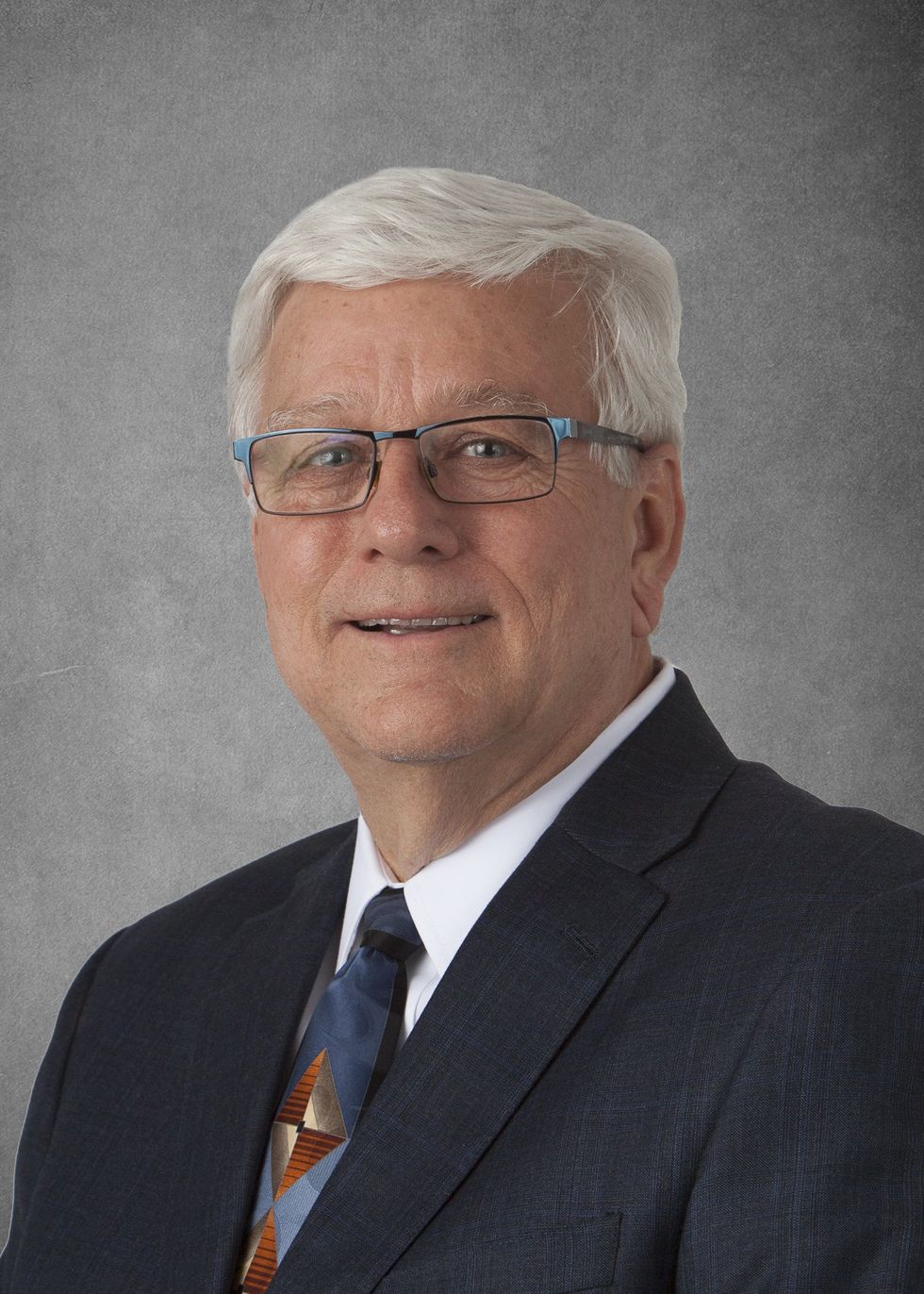 via: Twitter
Jerry Foxhoven, who worked as the director of Iowa's Department of Human Services, is quite evidently a huge fan of the late rapper, Tupac, and obviously wanted other employees to share his passion for the hip-hop artist.
He loves everything Tupac.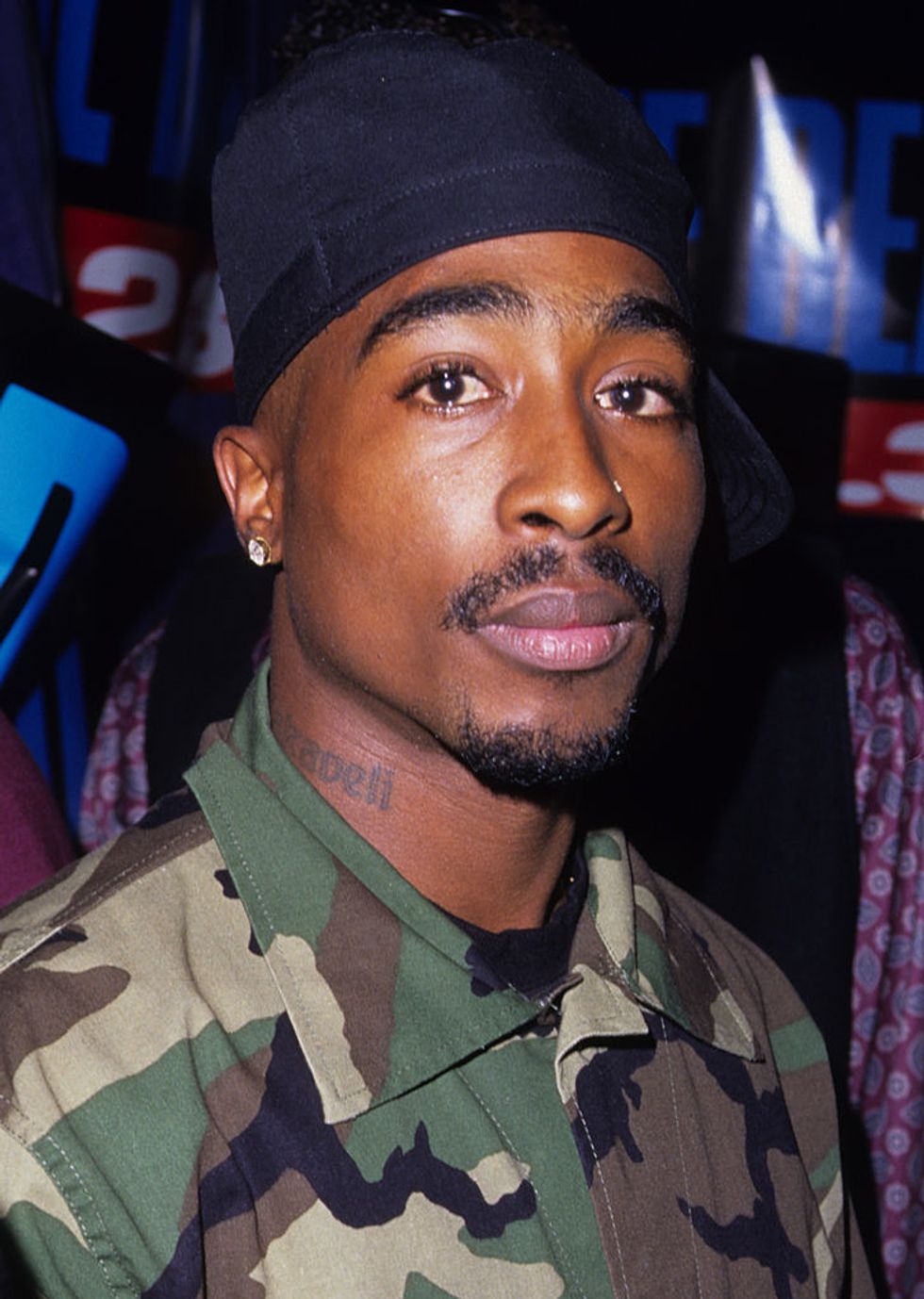 via: Getty
Foxhoven has apparently been a fan of the hip-hop artist for years, and would regularly host "Tupac Fridays" at work, in which his music would be played all day around the office. Seriously going to pitch the "Tupac Fridays" idea to
my
boss...
He would incorporate Tupac's music into the job.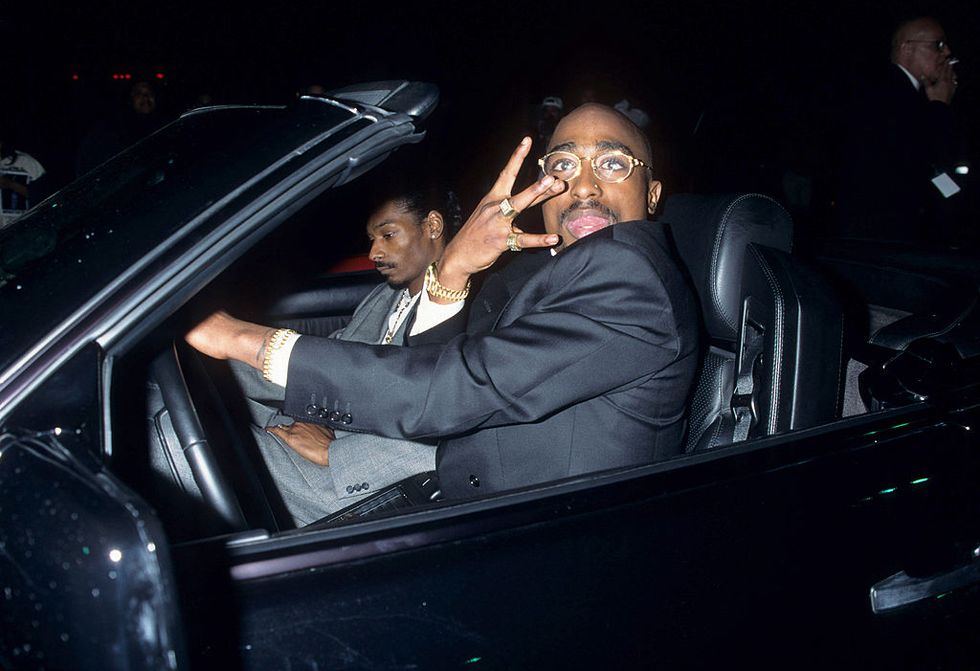 via: Getty
According to the
report
, Foxhoven would regularly trade and recite Shakur lyrics with his co-workers, as well as include the verses in emails, an example being, "It's time for us as a people to start makin' some changes."
He is the ultimate die-hard fan.
To commemorate his own sixty-fifth birthday last year, Foxhoven brought Tupac-themed cookies into the office, some of which were decorated with his trademark: "thug life." Best. Boss. Ever?
However, not all employees were too impressed.
Because, after his sudden resignation last month, it has been suggested that Foxhoven's love for Tupac became too much for his co-workers, and was the ultimate reason for his forced resignation.
At least one employee made a complaint.
Emails obtained by
The Associated Press
showed that the sixty-six-year-old routinely sent messages to employees citing Tupac's music and lyrics and, though some had praised Foxhoven for using the rapper to bring some motivation into the workplace, there was at least one person who complained.
Tupac was clearly a huge part of Foxhoven's life.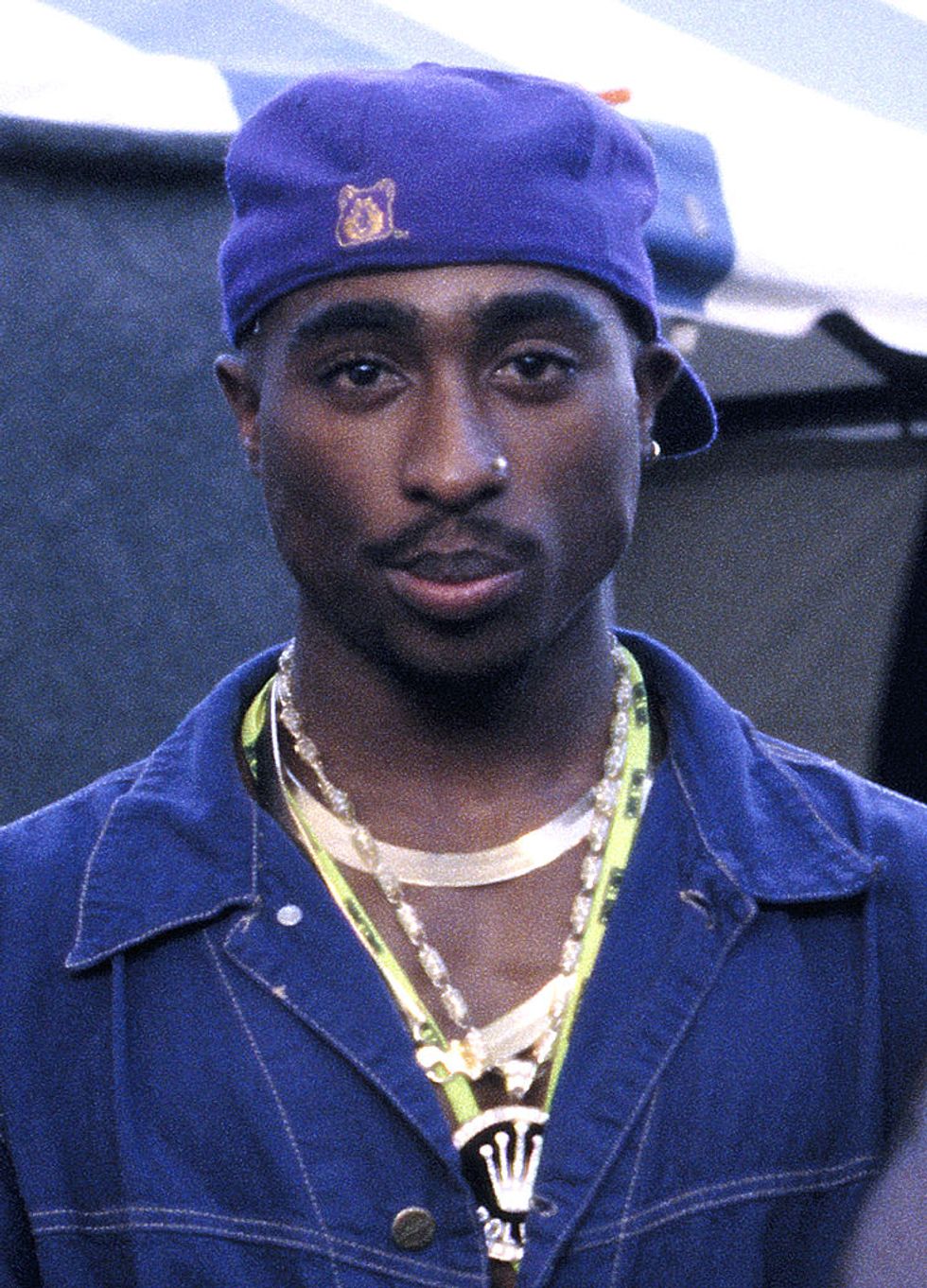 via: Getty
The agency released 350 pages of emails with the words "Tupac" or "2Pac" sent to and from Foxhoven during his two-year tenure with the company. They also showed that Foxhoven had marked the anniversary of Shakur's death, sharing his lyrics about love on Valentine's Day and used the rapper's image to try to improve the agency's culture.
His resignation came 1 day after a passionate email...
You can see a copy of the email here:
Here is the email 66 year old Jerry Foxhoven sent to his staff, the day he was fired. He notes 2Pac's bday is als… https://t.co/4oduoIG0EY

— Tim Mak (@Tim Mak)1563372720.0
In the admittedly quite pleasant email, Jerry wrote: "I am sure you are already aware that this Sunday (June 16th) is also 2Pac's birthday (he would be 48 today if he were alive). So, of course, I will be celebrating both Father's Day and 2Pac's birthday."
The following day, he was forced to resign.
State governor, Kim Reynolds told Foxhoven to resign the very next day. A spokesman for the governor would neither confirm nor deny whether the email played a part in her request for his resignation.
The reasons for his resignation have not been disclosed.
They released one
statement
regarding the matter: "As the governor has said, a lot of factors contributed to the resignation of Jerry Foxhoven and now Governor Reynolds is looking forward to taking DHS in a new direction," explained spokesman Pat Garrett.
And Foxhoven himself doubts that his love for Tupac lost him his job.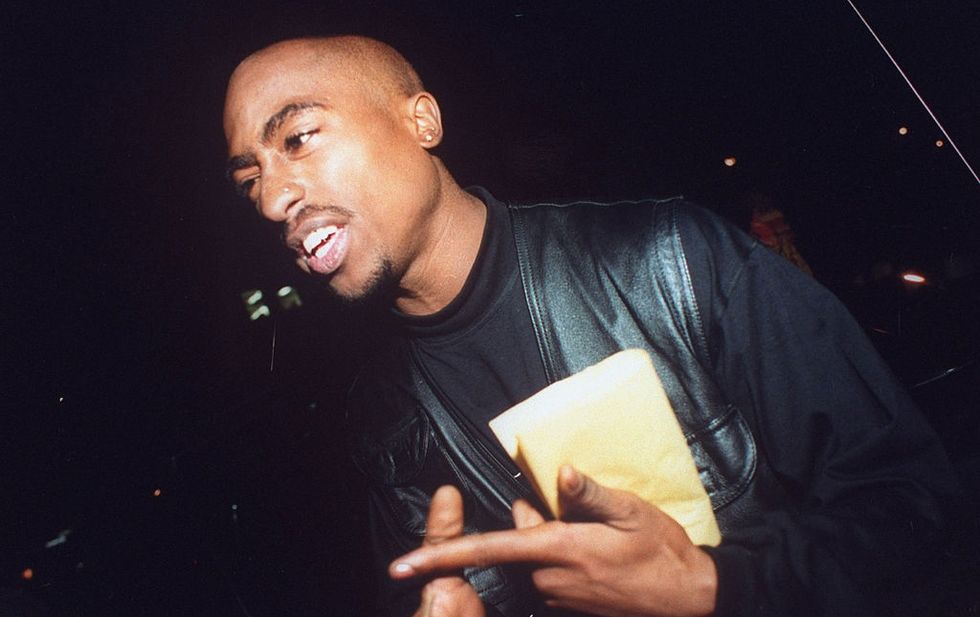 via: Getty
Foxhoven reportedly said in a text message that he that believed Reynolds had made the decision to "go in a different direction" before he had even sent that fateful email. He continued that he wasn't given a reason for the resignation request but that he highly doubted that Shakur was a factor.
People on Twitter have sprung to Foxhoven's defense.
@timkmak Wow! I love that quote. I'm going to use it in my emails. These days we need more inspiration like this.… https://t.co/Keczy0DpMs

— SageWithAge (@SageWithAge)1563406226.0
Many Twitter users have expressed that they wish their bosses were more like Jerry.
Many people were in anguish over his resignation...
@timkmak HIS OFFICE DOES NOT DESERVE HIM!!! 😭 what a great email!

— Millie Rock ✨ (@Millie Rock ✨)1563400408.0
Nope, that office certainly does
not
deserve him.
Justice for Jerry!
@timkmak Will you marry me Jerry? I ❤️ #Tupac and I especially love people who lift up others. #JusticeForJerry

— Shannon Cowen (@Shannon Cowen)1563404872.0
Yep, the #justiceforjerry hashtag is now doing the rounds on Twitter. Though I think he's best suited to embark on a new career as a hip-hop style motivational speaker... Who's with me?