We're living in the age of YouTube, but that's old news. Kids now idolize YouTube stars the way we idolized Britney and Christina. The video-sharing site is no longer simply a place to upload funny videos of you and your friends doing ridiculous things. In 2018, it was ranked the second-most popular website in the world. They create and produce their own content, including many a scripted series. With the evolution and change of YouTube itself, came the transformation of what constituted a "YouTube Star."
YouTube has launched the successful careers of performers like Colleen Ballinger (Miranda Sings) and Bo Burnham (Eighth Grade), and it's also home to many influencers, make-up artists, lifestyle bloggers and obnoxious people pulling pranks.
There are so many YouTube videos, it's impossible to keep up. And despite what preconceived notions people may have about what it means to be a "YouTuber," there's no denying that making a career on YouTube can be quite lucrative.
For instance, a 7-year-old YouTuber made $22 million in one year by just being filmed opening up toys.
This is Ryan.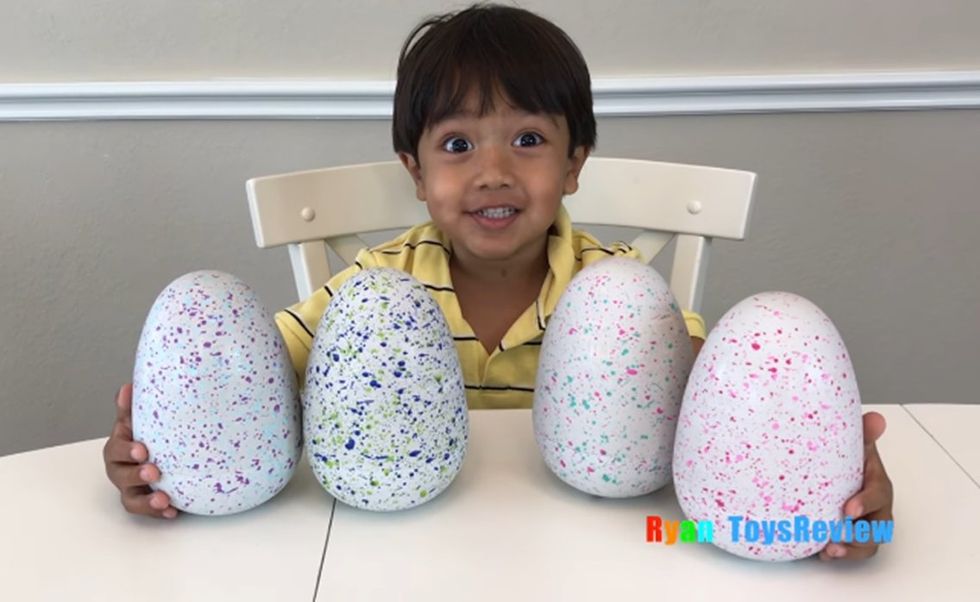 successful YouTube channel
. Currently, Ryan has over 18 million subscribers.
His official YouTube channel is called "Ryan ToysReview" where the child reviews toys.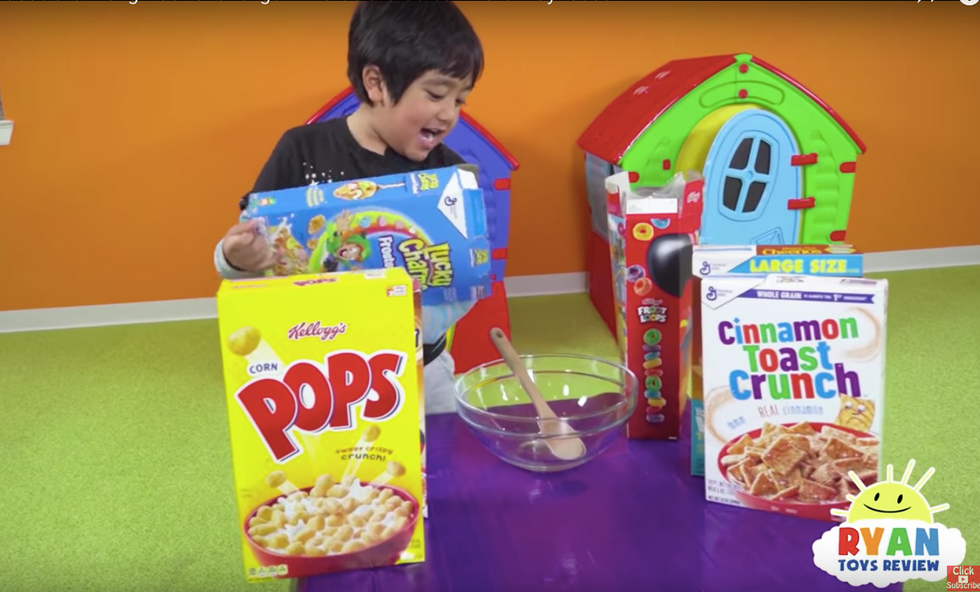 Along with reviewing toys, Ryan also plays games with his parents (who film and upload the videos).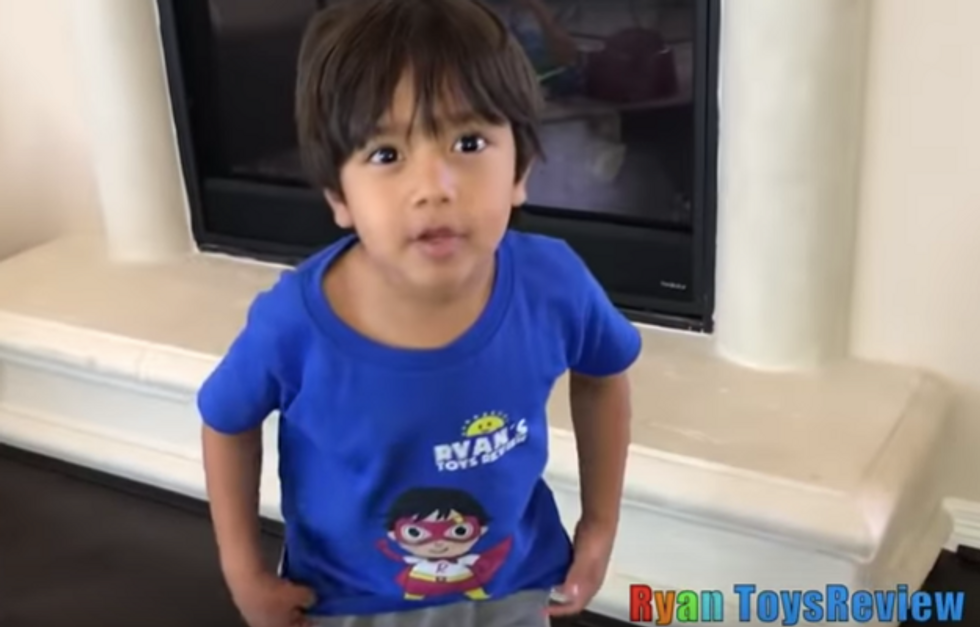 Anyone with millions of views on these YouTube videos has to be making a pretty penny, right?
Ryan makes a
whopping $22 million a year
for his videos. Do you need to pick your jaw up off of the ground?
Yep, $22 million dollars.
Not only is that a ton of money for anyone to make, but a 7-year-old? When I was seven, I could barely keep my lemonade stand going. SMH.
From June 1, 2017, to June 1, 2018, Ryan made $22 million before taxes.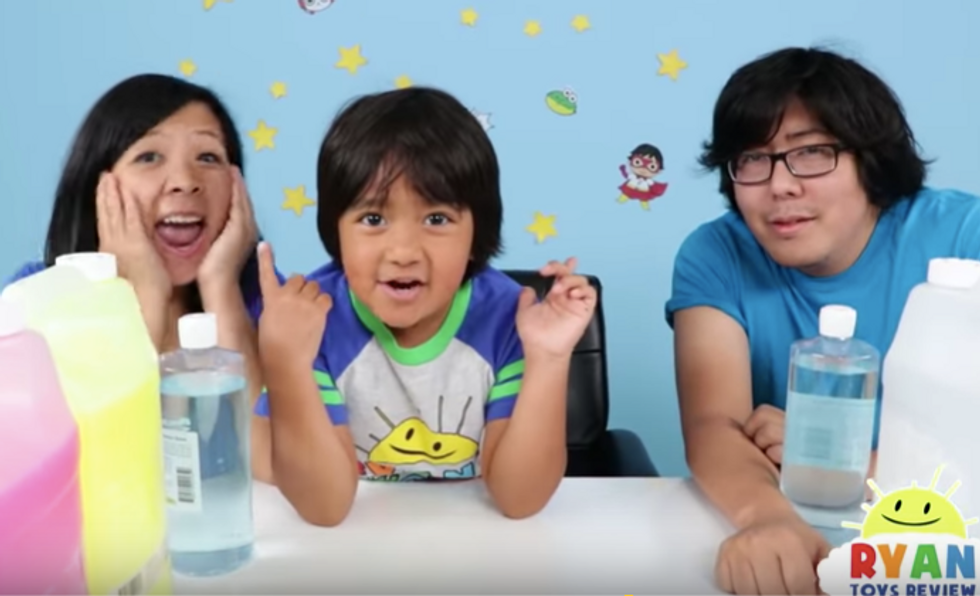 Ryan's YouTube account was started in March 2015.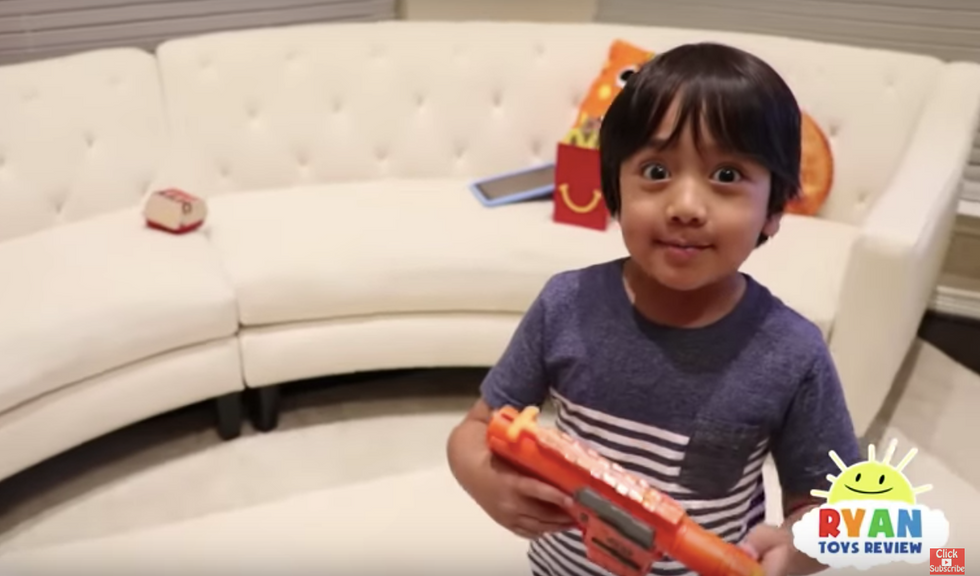 So where did the idea for Ryan's channel come from? The idea came from Ryan himself.
When Ryan was just four, he was a fan of toy review videos on YouTube.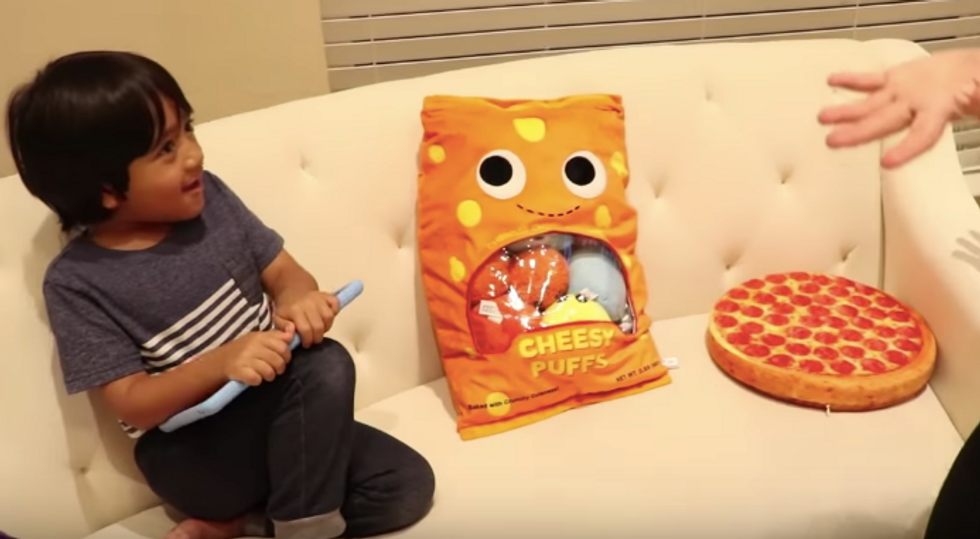 Being the little entrepreneur that he was, he asked his parents why he 
also 
couldn't review toys. His parents agreed, and began to make YouTube videos with Ryan as the "host."
The first few videos didn't get much traction.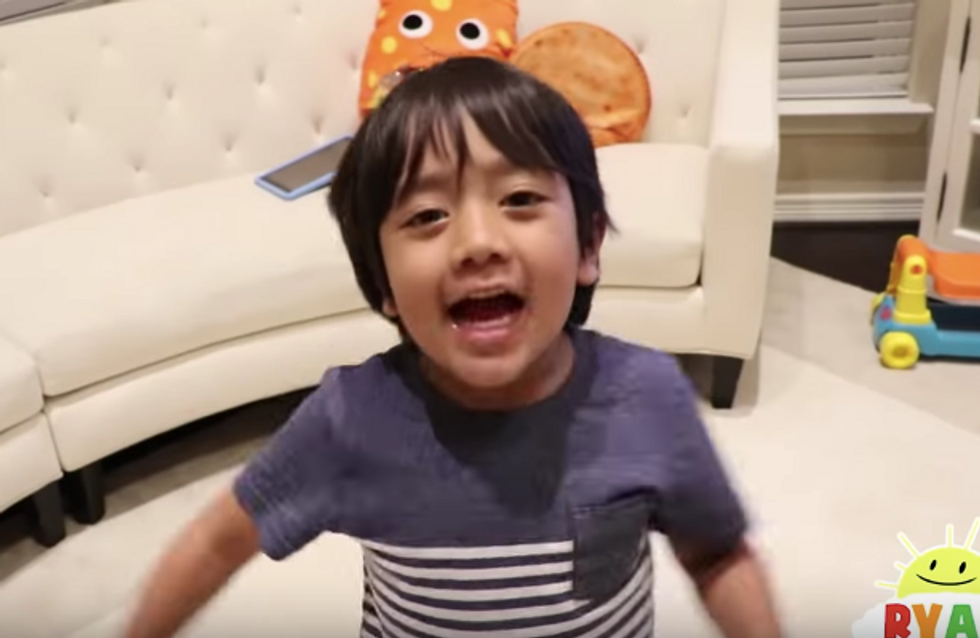 But – like all great success stories – it just took one video going viral on YouTube to turn Ryan into a star.
In the viral video, Ryan opens and reviews more than 100 toys from Pixar's "Cars" franchise.
The video has over 950 million views, and it turned Ryan into a young YouTube sensation.
In 2018, Ryan even partnered with Walmart for a line of his own toys.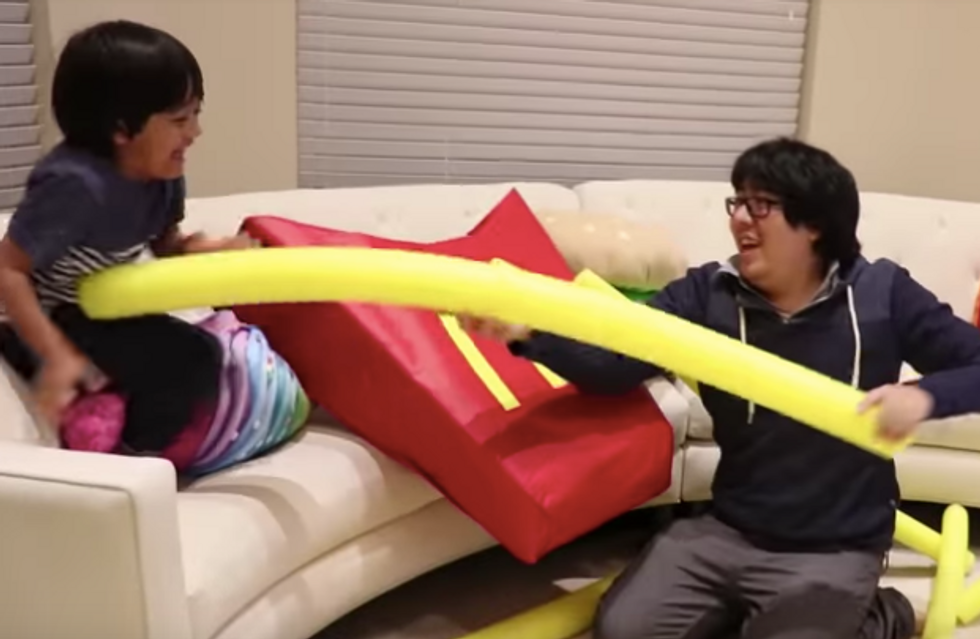 The toy line is called "Ryan's World." In Ryan's World, are we all making $22 million a year by just opening toys?
Ryan's videos have gotten over 26 billion views combined.
According to
The Verge,
Ryan's mom quit her job as a high school chemistry teacher to manage his YouTube channel full-time.
In 2016, Ryan was described as the youngest YouTube star ever.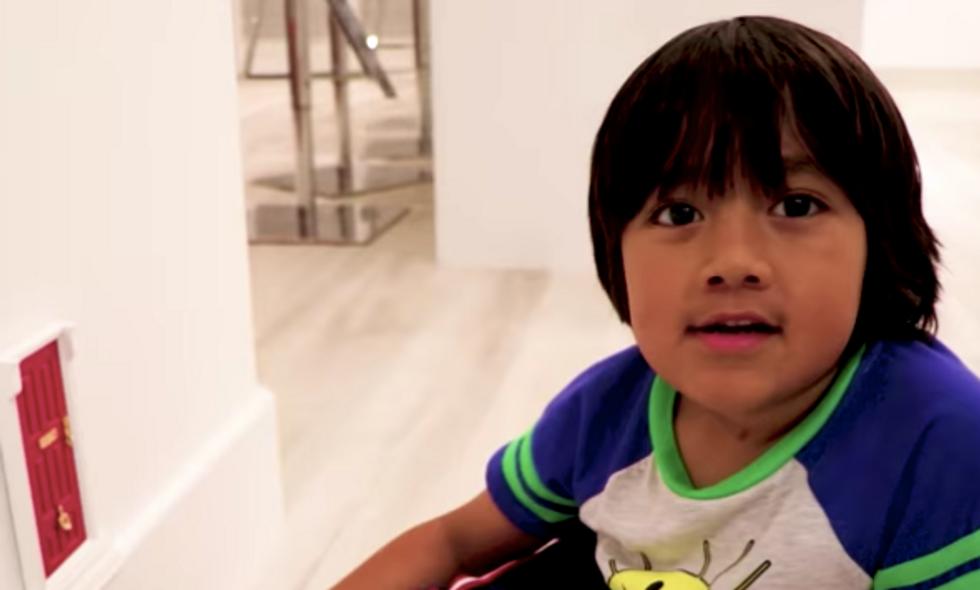 "He is definitely the youngest YouTube star we've ever seen," industry analyst and TubeFilter founder, Josh Cohen,
told The Verge.
"It's the biggest of this genre of programming that is getting billions of views a week on YouTube. Really nobody is talking about it, but it's crazy once you start scratching the surface."
Ryan is for sure a phenomenon, but reviewing toys on YouTube has been popular for years.
Back in 2013, a channel named "DisneyCollectorBR" was one of the top 10 most-viewed channels.
According to The Verge, the channel was run by an adult woman who never revealed her face.
She would open toys and play with them, speaking softly.
Managing a YouTube channel of Ryan's scale seems overwhelming, but his parents seem to have it in control.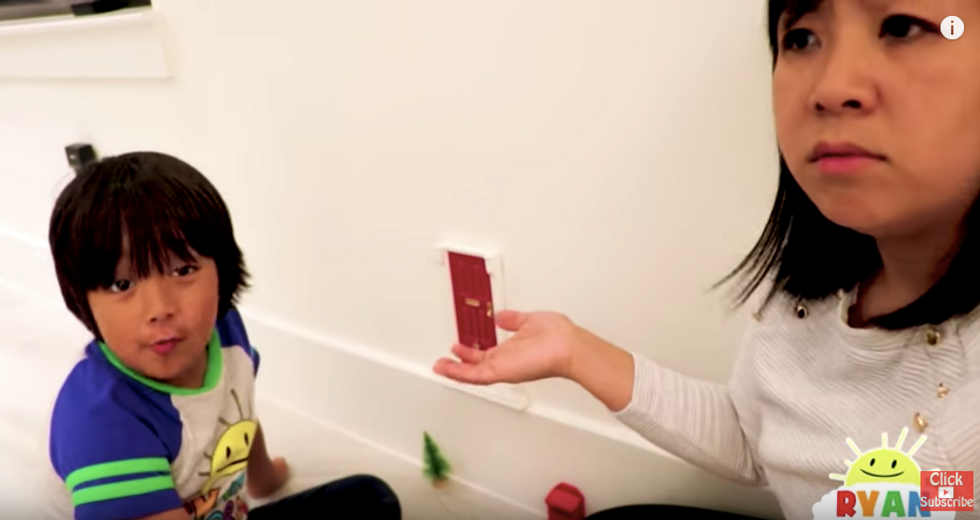 His mom told
TubeFilter,
"We post a new video every day, and we typically film two to three videos at a time two to three times per week. We try not to interfere with Ryan's pre-pre-school schedule, so a majority of the filming takes place during the weekend, and then we'll edit while he's in school."
Ryan isn't the only YouTuber pulling in the big bucks.
Forbes released a list
of the highest paid YouTubers in 2018, and the numbers are astounding.
Logan Paul - $14.5 million
The YouTuber raked in $14.5 million in 2018, despite being kicked off YouTube's Google Preferred program.
PewDiePie - $15.5 million
Despite
disturbing controversies
, Swedish gamer Felix Kjellberg is the most-followed person on YouTube.
Jacksepticeye - $16 million
The Irish video game commentator was the eighth highest paid YouTuber in 2018. He's worked with Disney and has an exclusive deal with the live-streaming platform, Twitch.
Vanoss Gaming - $17 million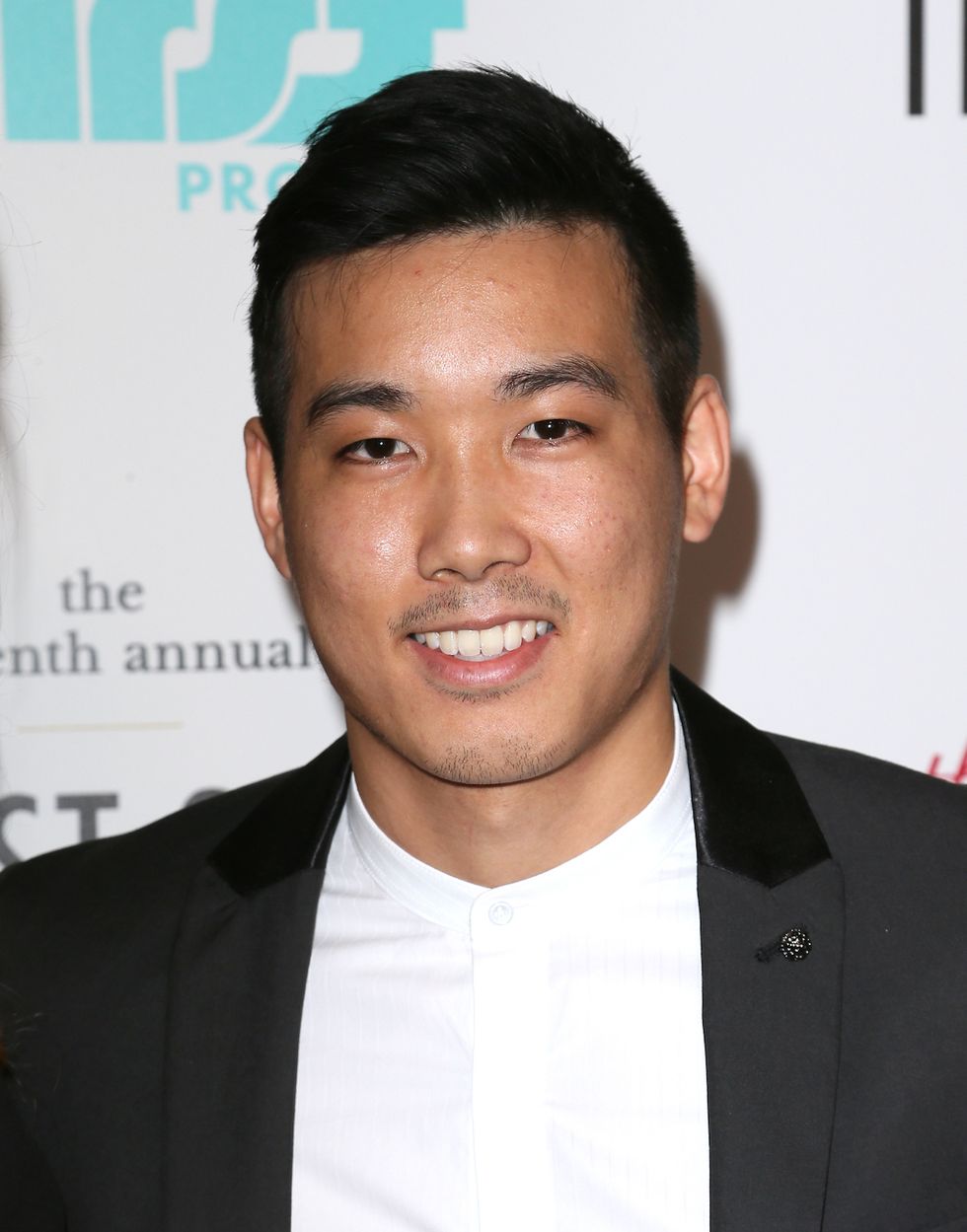 via: Getty Images
Evan Fong is a Canadian gamer who makes serious bank by playing popular games like 
Call of Duty.
Markiplier - $17.5 million
The Hawaii-born gamer has toured all around the country gaming and even launched an athleisure line for gamers.
Jeffree Star - $18 million
Makeup artists have a ton of success on YouTube. Star is the co-founder of Jeffree Star Cosmetics.
DanTDM - $18.5 million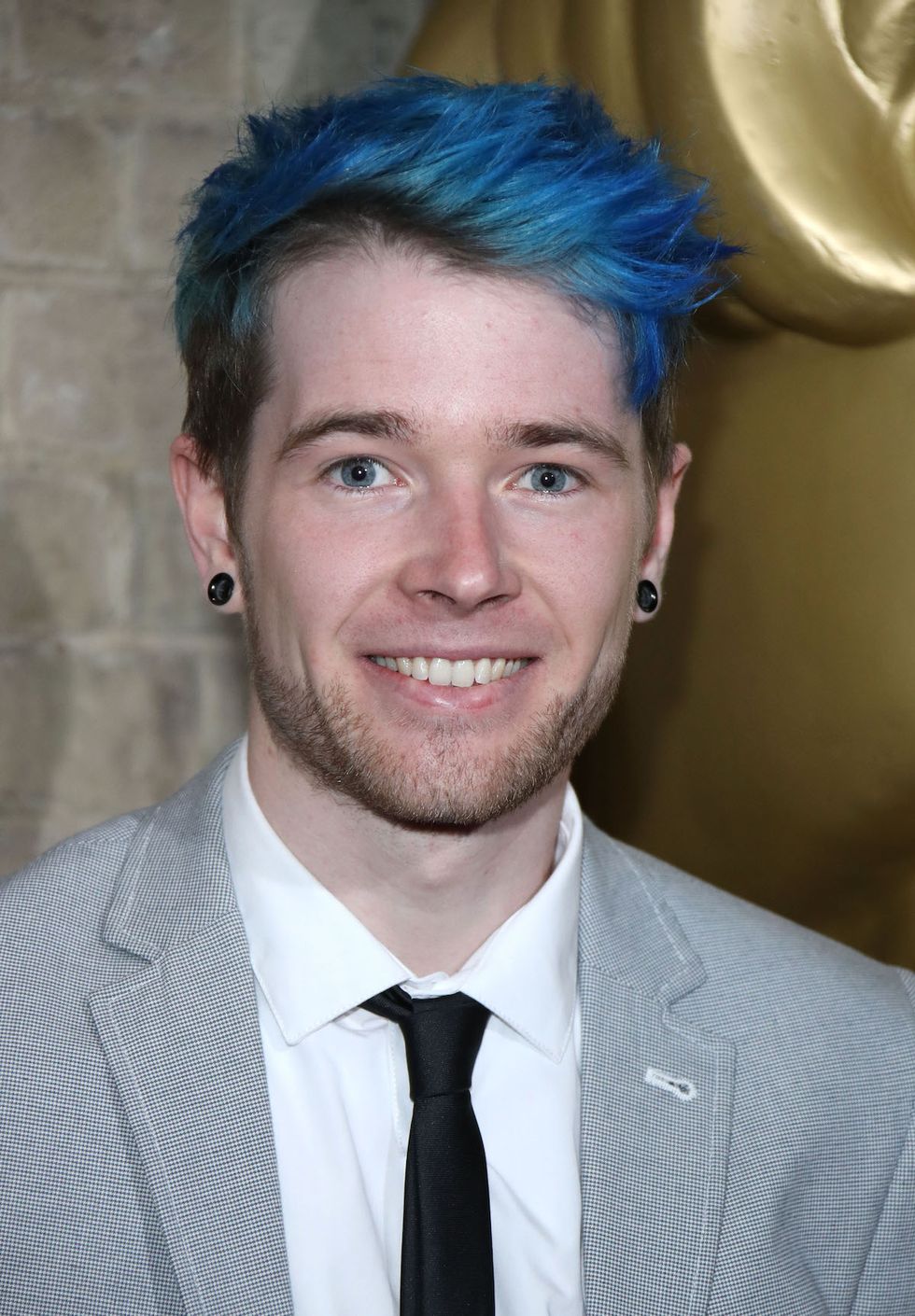 via: Getty Images
This British gamer has quite the fanbase. He's been gaming for the internet for six years.
Dude Perfect - $20 million
Coby and Cory Cotton, Garrett Hilbert, Cody Jones and Tyler Toney make up the YouTube channel Dude Perfect. They have over 38 million subscribers.
Jake Paul - $21.5 million
The younger brother of Logan Paul was ranked second in the highest-paid YouTubers of 2018.
And #1, of course, was Ryan.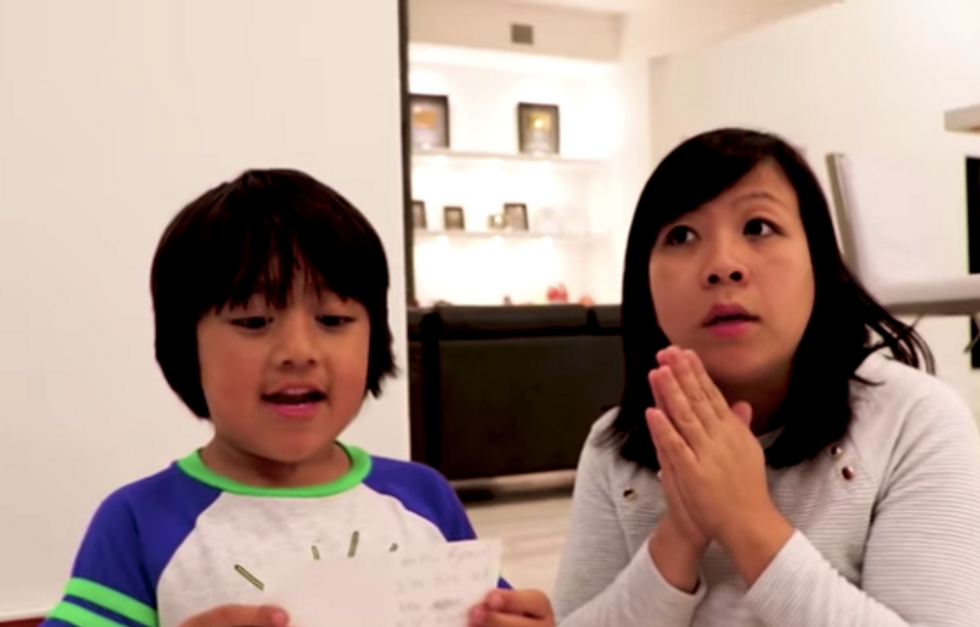 A 7-year-old beat out all of these YouTubers. Ryan is the G.O.A.T.
Who knew that playing video games in front of a camera and opening toys could be so lucrative?
YouTubers can make millions of dollars for their videos...
One of the highest-paid YouTube stars is just 7-years-old.
MySpace may have faded away, but YouTube and its most successful users seem to be here for a very, very long while.
Each year, they seem to make more and more money.
YouTube is no joke, and a 7-year-old is the king of it all. Share this with your friend who loves YouTube.