After nearly a century of hiding his true sexuality, a ninety-year-old man has finally come out as gay.
Keep scrolling to read Kenneth's remarkable story, and to hear why he's chosen to come out after all these years...
Pride - It's the most fabulous time of the year.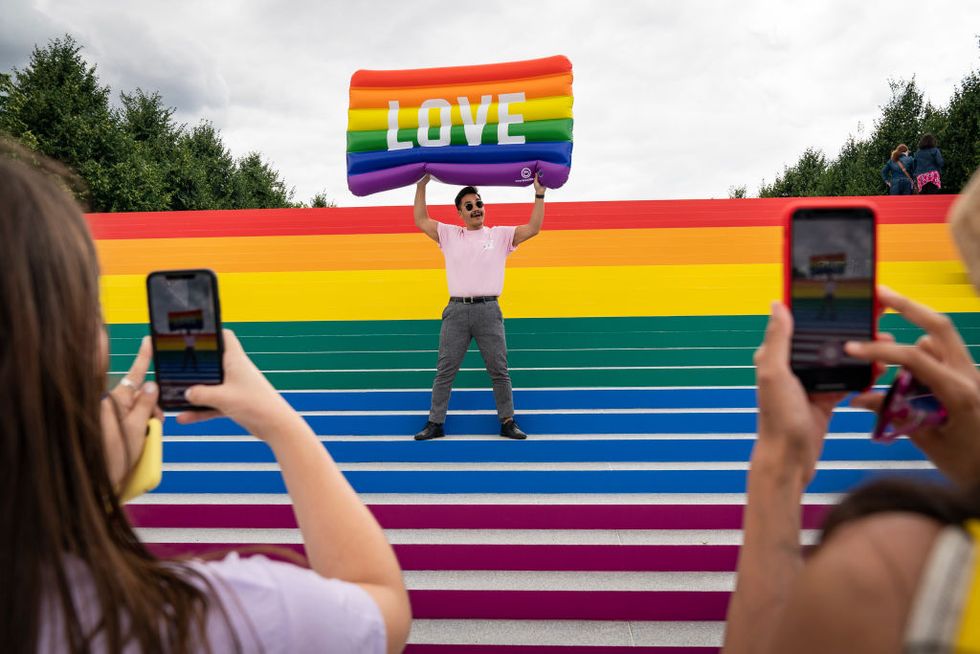 June has, for years now, been the month of Pride. People across the globe use this month to celebrate the impact that the LGBTQ community has had on the world.
Pride is the month wherein people really celebrate being themselves.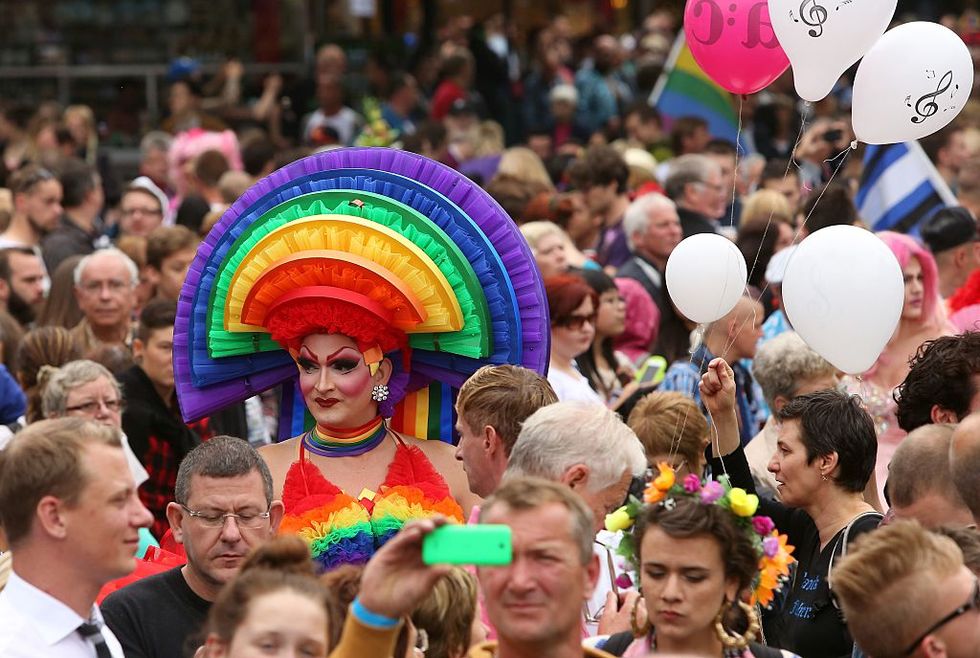 People from all walks of life, who have faced prejudice at home and in their day-to-day lives, join in with the month-long celebration.
Though Pride hasn't always been so positive...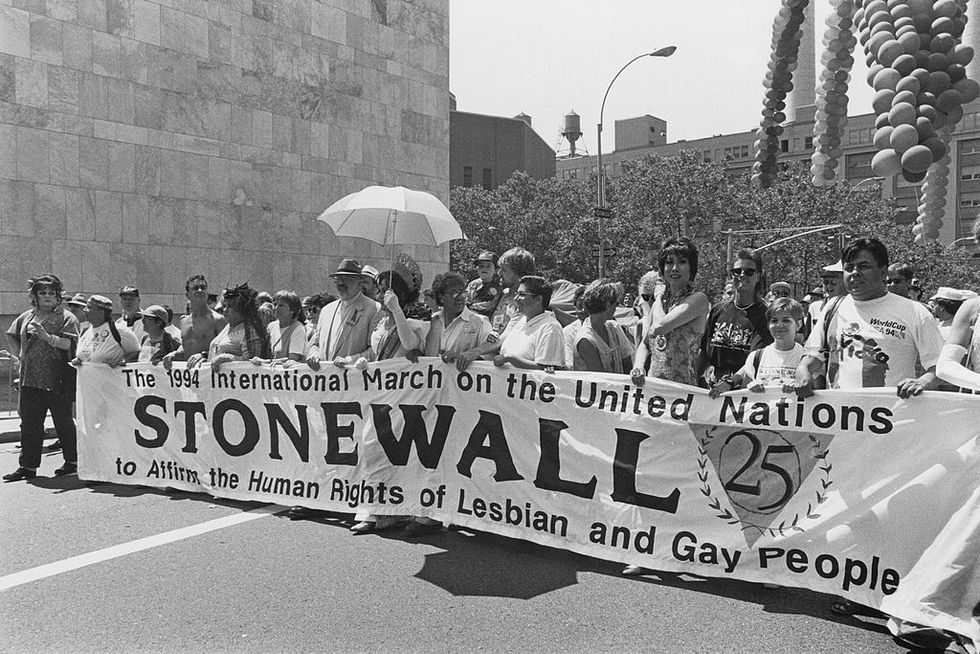 Pride month was initially created to commemorate the Stonewall riots, which saw members of New York's gay community protest and fight for their rights. At that time, Americans were living under an anti-gay legal system. On the morning of June 28, 1969, police raided the Stonewall Inn, which catered for LGBTQ and other minority groups at the time.
This protest would eventually lead to gay liberation.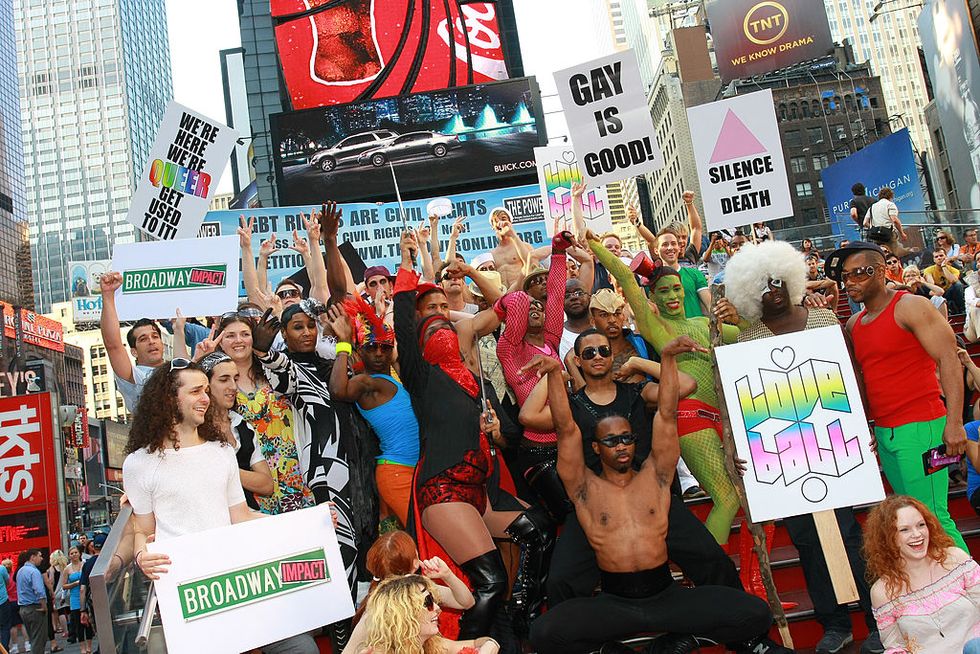 The modern fight for LGBTQ rights in the US began with this riot. Within 6 months, 2 gay activist organizations were formed in New York and, within just a few years, gay rights organizations were founded across the US and the rest of the world.
For the last fifty years, the full month of June has always been dedicated to celebrating this liberation...
And every year, we see huge parties and parades from all over the world.
Today, the LGBTQ community is more liberated than ever before...
But sadly, there are still people out there who don't feel comfortable or safe with coming out as gay.
Though we have come a long way in the fight for gay rights...
There is still a feeling of fear amongst the community. An overwhelming majority - ninety-two percent, to be precise - of America's gay, lesbian, bisexual, and transgender community say they feel more accepted today than ten years ago; however, fifty-three percent still feel that discrimination exists, a
2013 survey
claimed.
Coming out can be an incredibly difficult experience for many gay, lesbian, and transgender people...
And, sadly, some will never officially come out, out of the fear of rejection and discrimination from their family and friends.
But recently, there has been one man to finally come out of the closet after decades of fear.
Kenneth Felts, from Colorado, is the latest addition to the LGBTQ+ community... At the ripe age of ninety.
Yep, it's taken Kenneth nearly a century to officially come out as gay.
But now, he's out and he's prouder than ever before.
Kenneth has one daughter, Rebecca, who is a lesbian, from a previous marriage...
And, from her, he has 2 grandchildren. However, despite marrying a woman all those years ago, Kenneth has always known he was gay.
And it wasn't until the coronavirus pandemic that he finally came out of the closet.
Kenneth started writing down his life story while isolating at home, and that's when he started thinking about Phillip, a man he fell in love with back in the 1950s.
But, because of the overwhelming pressures from society, Kenneth left Phillip to marry his wife.
"Coming out in the 50s, 60s, and 70s was horrendous," Kenneth
explained
when discussing his feelings at the time. "That was part of the reason I didn't ever consider coming out."
So, instead, Kenneth buried his feelings.
"I guess I didn't have the courage to face society at that time, so I just went ahead and buried it."
But, a couple of weeks ago, he finally told his daughter about Phillip.
It was the first time he'd ever told anyone he was gay. "I've been in the closet all my life, deep in the closet," he said. "Opening that door at the front, I had great trepidation as to what people would say. I was very concerned because I needed people and I couldn't stand the thought of losing them just because I decided to finally be who I really was."
His daughter was so proud of her dad and encouraged him to come out to the rest of the world.
So he did. Kenneth updated his Facebook profile picture to a photo of him wearing a hoodie emblazoned with the pride flag, and his family are simply thrilled to see him embracing his true identity after years of quiet pain and suffering. "He's just so brave and he doesn't even realize that he is, but it's extraordinary,"
said
his daughter, Rebecca Mayes.
But what happened to Phillip?
Kenneth explained how Phillip, whom he had met in the church, was more open to being gay than he was, as he was still deeply invested in his Christian values at the time. "I have always hoped Phillip found the peace and comforting love which he deserved and which I would never again attain."
Kenneth attempted to track Phillip down...
But, heartbreakingly, he recently found out that he had passed away. Sharing a photo of his love onto Facebook, he wrote: "Phillip Allen Jones was the love of my life. I have a very sad and lonely heart today. My first and greatest love has passed away."
"I loved him in my heart so much over the years and now he is gone."
About what he had learned about Phillip's later life, Kenneth wrote: "He lived a full and happy life I am told by his niece. His partner of many years passed just a few years ago and Phillip remained alone for the rest of his life. I feel I shared with him the best years of his youth and he certainly made mine memorable and I will always remember and appreciate that." It is uncertain as to whether Phillip had ever come out as gay.
But, despite Kenneth's heartbreak, he has since been living his best life as an openly gay man.
He recently participated in a 5K walk to raise money for Denver Pride, and he regularly attends a virtual LGBTQ senior coffee group in his area. "He just really seemed to take it and run with it," his daughter's wife, Tracie, said. "He seems to be making up for the lost time and really is owning it, which is fantastic." Kenneth, you're amazing!