After his wife of thirty years was diagnosed with coronavirus, this ninety-year-old man risked his own life so he could say goodbye to her.
The video of the couple is absolutely heartbreaking but it's a must-watch.
As the wedding vows go...
A married couple will love each other, in both sickness and in health.
However, not all marriages stick strictly to their vows.
It is quite unusual in today's day and age for a married couple to stay together longer than a decade.
The statistics aren't great...
Figures show
that the average U.S. marriage only lasts around 7 years... Which doesn't really give a couple much time to fully commit to their wedding vows.
However, some couples are in it for the long run...
And remain faithful to one another, despite what life throws in their path.
One married couple has recently gone viral for this exact reason...
But it is amid the most heartbreaking of circumstances due to the pandemic.
Joanne and Sam Reck have been married for thirty years.
But the deadly coronavirus has kept them apart for the past 4 months.
Joanne was staying in a care home and due to new guidelines, her husband was not allowed to be in her presence.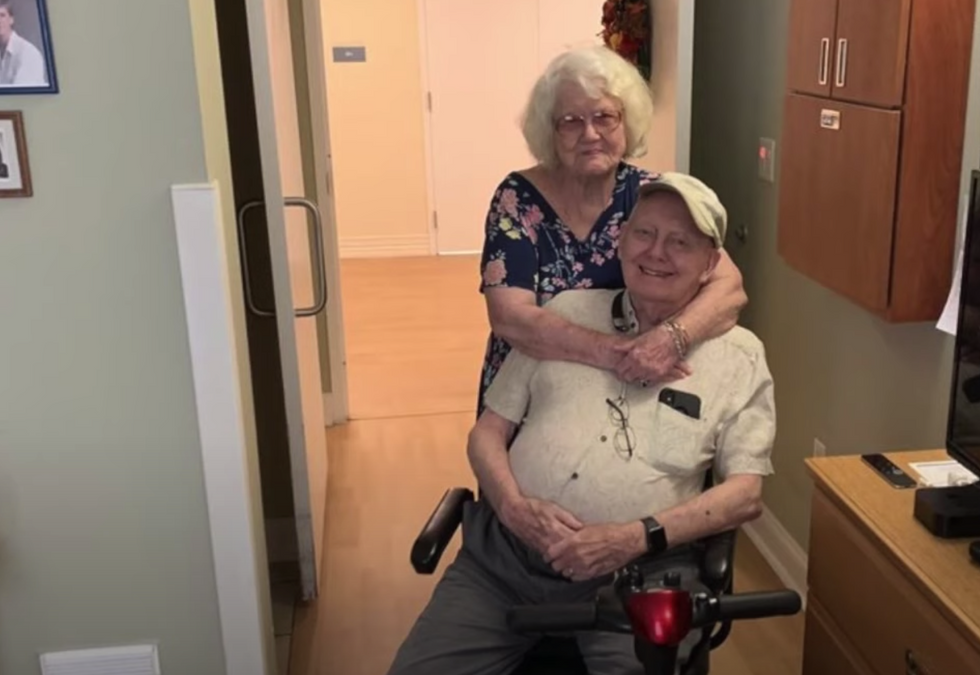 Of course, that was very difficult for the couple.
But they managed to make it work with the use of a handy, little stroller.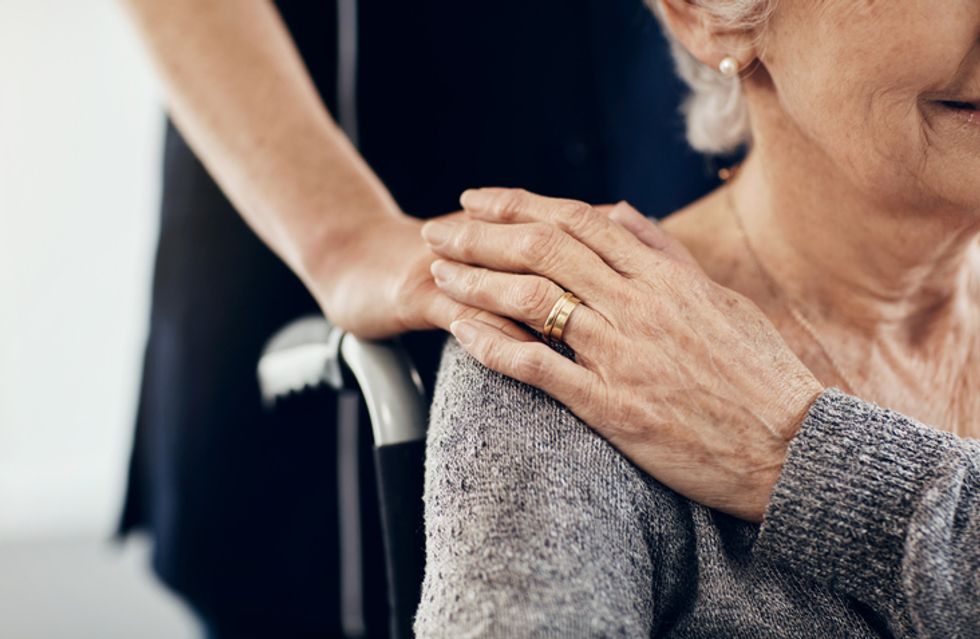 When Sam came to see her, she was wheeled out onto the balcony so even though the two couldn't physically be close to each other, they could at the very least
see
each other.
The meeting became known as the "Romeo and Juliet" moment.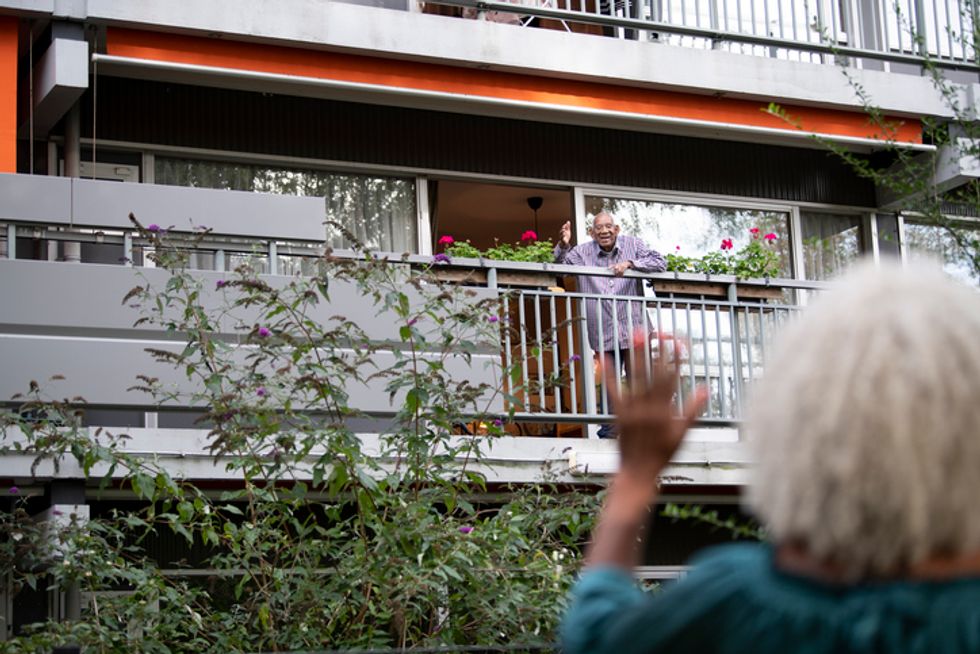 I mean, if that's not the cutest thing you've ever heard, then I don't know what is.
But things got worse 3 weeks ago.
Joanne was diagnosed with the virus.
Her health deteriorated quickly...
However, Sam knew that seeing her would put him in severe danger...
But he didn't care.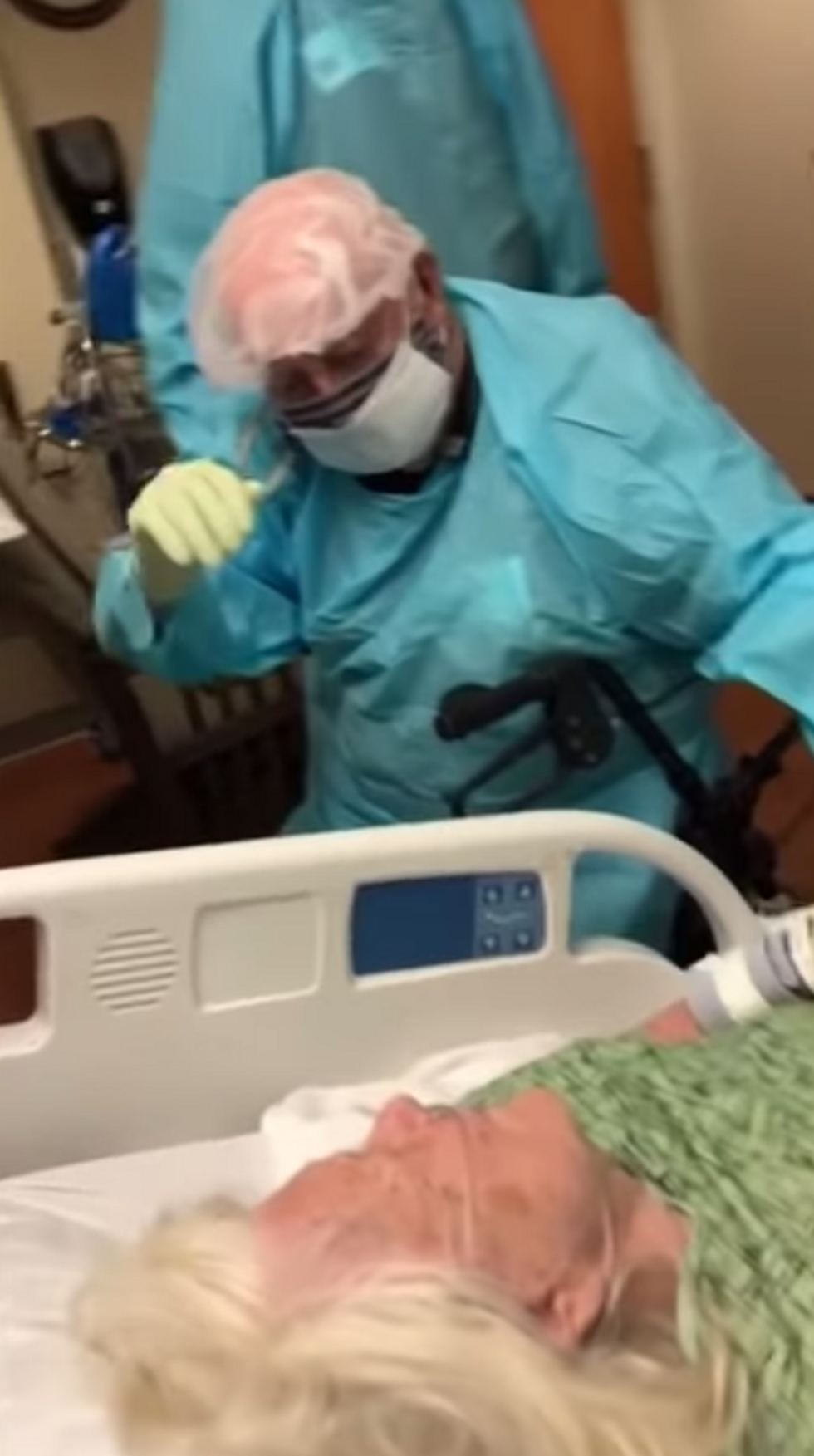 He knew he had to see his wife in case the end was near.
The video, filmed by the couple's son, was extremely heartbreaking.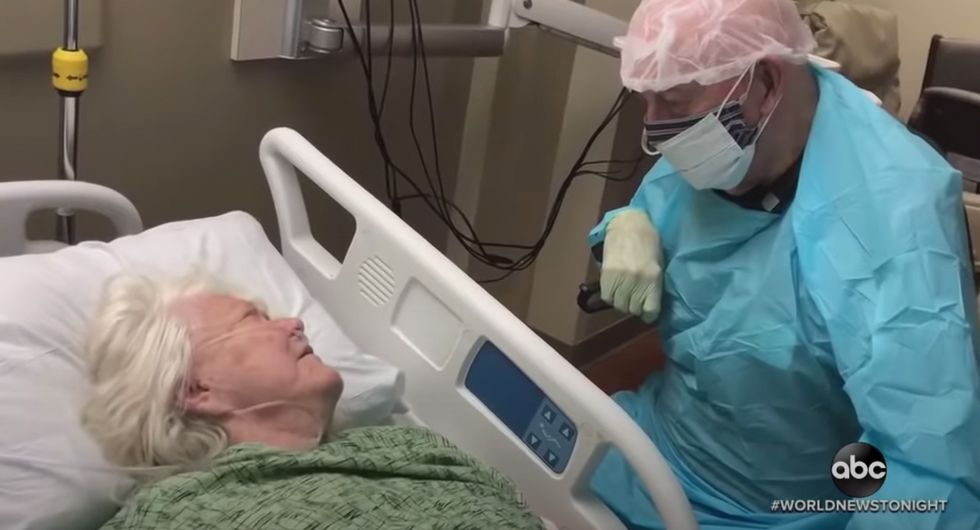 In the short clip Sam is covered in PPE; double masks on his face, an apron, and gloves as he sits by his wife's bedside.
And just to make things even more painful to watch, he says this: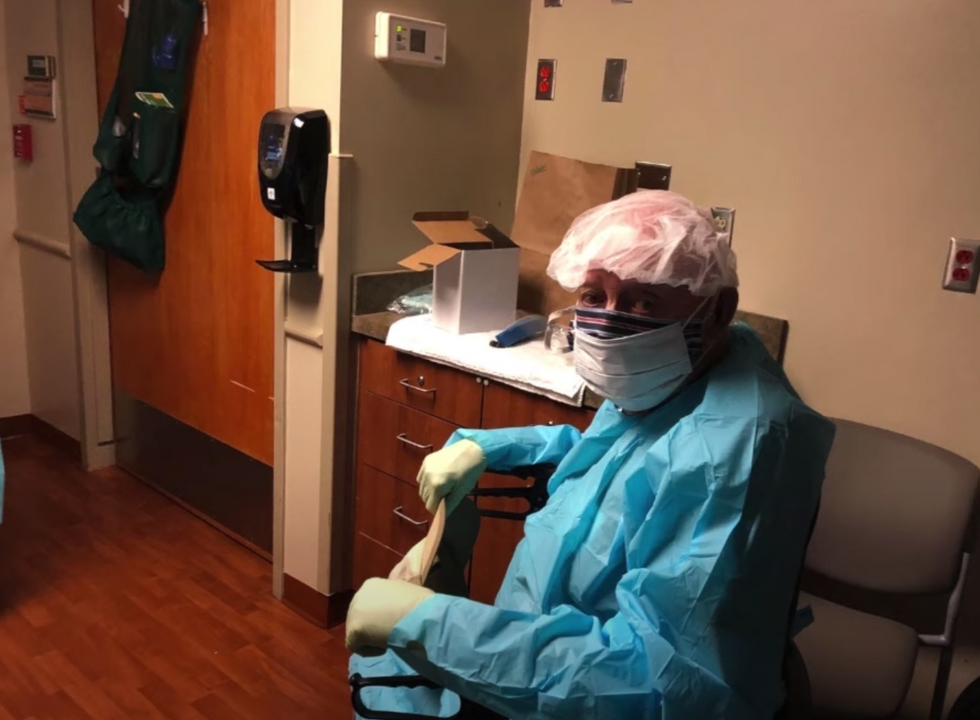 "I'm finally getting to hold your hand after all these months," he said with tears while he squeezes Joanne's hand in her hospital room.
They both tell each other they love each other as they know their moment is going to be ending soon.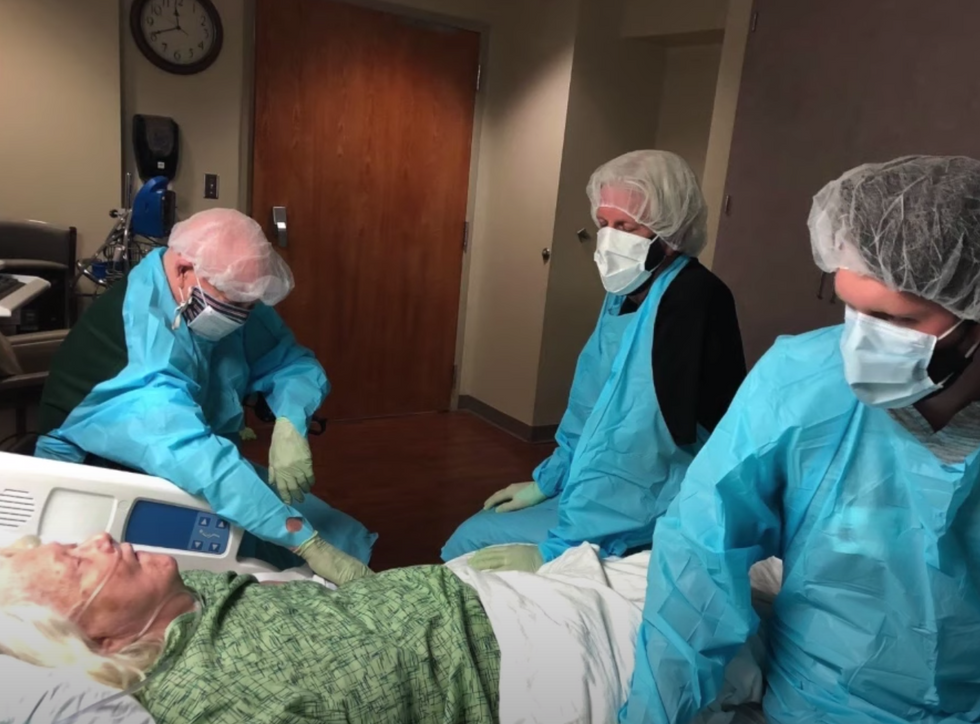 The devastating video has just reiterated just how tragic this pandemic has been for us all, but especially couples who have had to live without each other due to the dangers.
The response has been overwhelming as many people offer their support and condolences for their hardship.
@ABC7 I think there could be something positive coming out of this video and it's to bring awareness to our communi… https://t.co/apR6MeCGbd

— Jennie Velasquez (@Jennie Velasquez)1595092576.0
I hope this is a lesson to those who still believe this pandemic is nothing more than a conspiracy theory.
It has really devastated our planet.
@ABC7 Smh. Heartbreaking what Covid is doing.

— Ratu (@Ratu)1595082024.0
It's sad that people can't be with their loved ones even during their final moments.
The video is so emotional.
@ABC7 Awww this so sad😭

— 🌺Coco The Blonde Ponytailed Bandicoot💕♌ (@🌺Coco The Blonde Ponytailed Bandicoot💕♌)1595094024.0
And has been watched on ABC News' YouTube channel 100,000 times.
Here's the full video so you can have a watch for yourselves:
We wish this amazing couple the best.
Amid the ongoing pandemic, many married couples have been separated...
But some have remained together until the very end. Keep scrolling to read about the elderly couple who died within moments of each other...