There's a lot of stigma around going to the gym.
Many people feel uncomfortable being in such an intense environment, and many often feel judged as to what they're wearing for their work-out.
But one elderly man has been hailed "an inspiration" in his gym after continuously working out in denim overalls.
Keep scrolling to find out more...
Going to the gym is a daunting task for many people...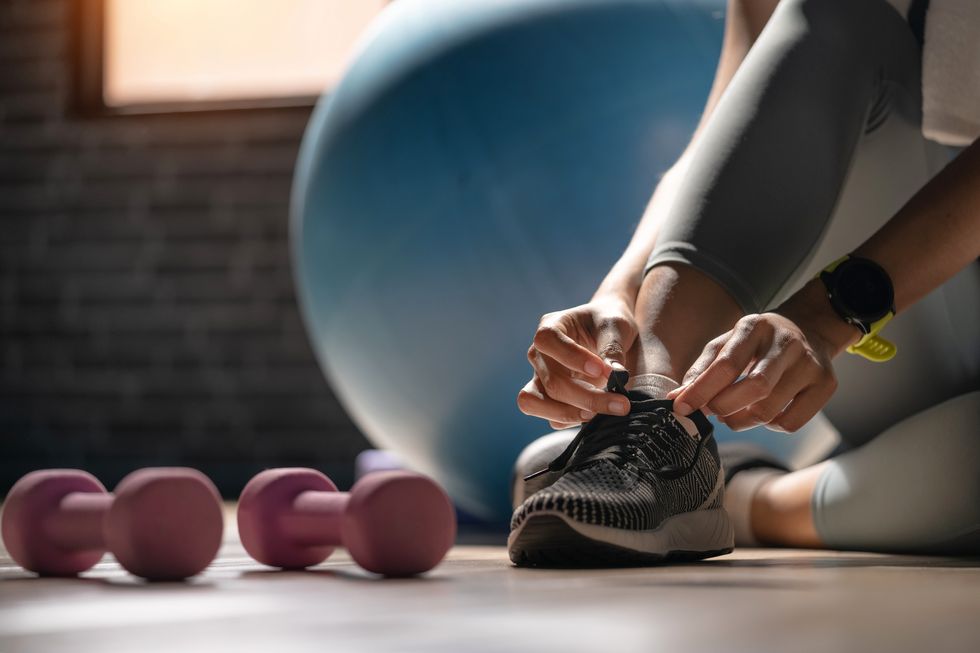 via: Getty Images
And
not everyone
feels comfortable in an environment that the gym offers.
Many feel they have to look and dress a certain way...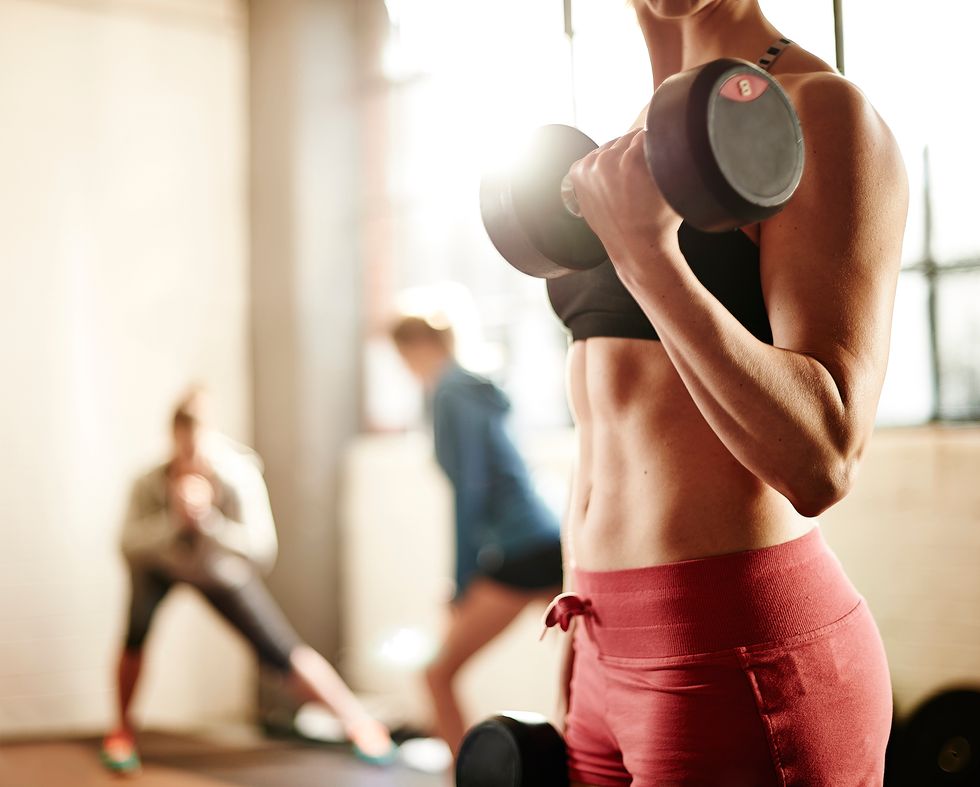 via: Getty Images
And it's not hard to see why when you're surrounded by insanely fit people wearing expensive gym gear!
But in reality...
Going to the gym is all about improving your fitness and not about looking good (believe it or not).
There is way too much pressure on people to look a certain way when they work out...
We really don't need skin-tight leggings and sexy cropped tops that cost around $100 to get our fitness into shape, let's face it!
You can wear a baggy t-shirt with a tracksuit...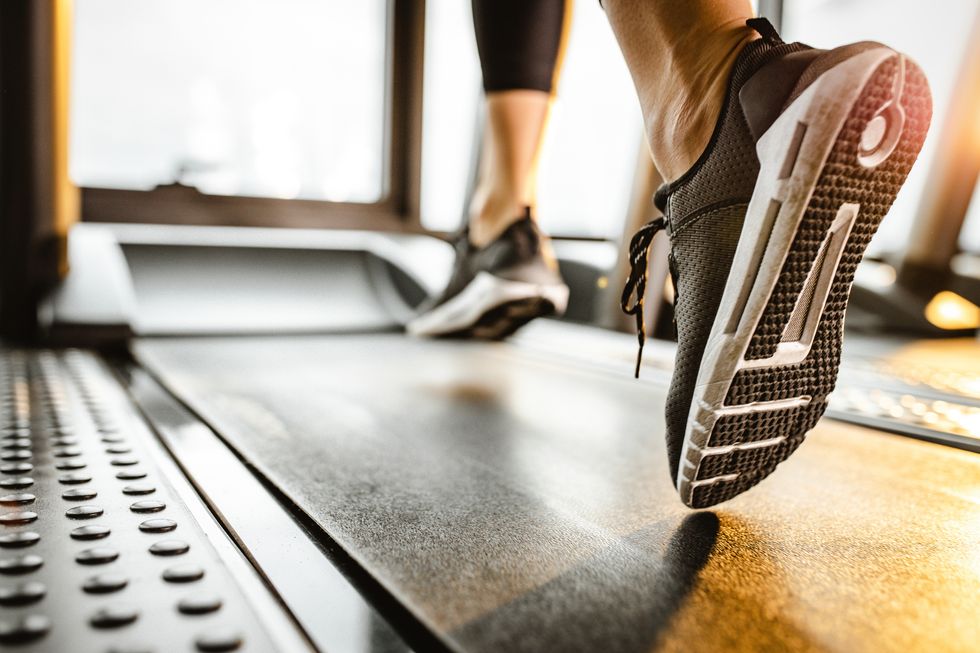 via: Getty Images
And you'd
still
see the same results from your work-out.
But of course...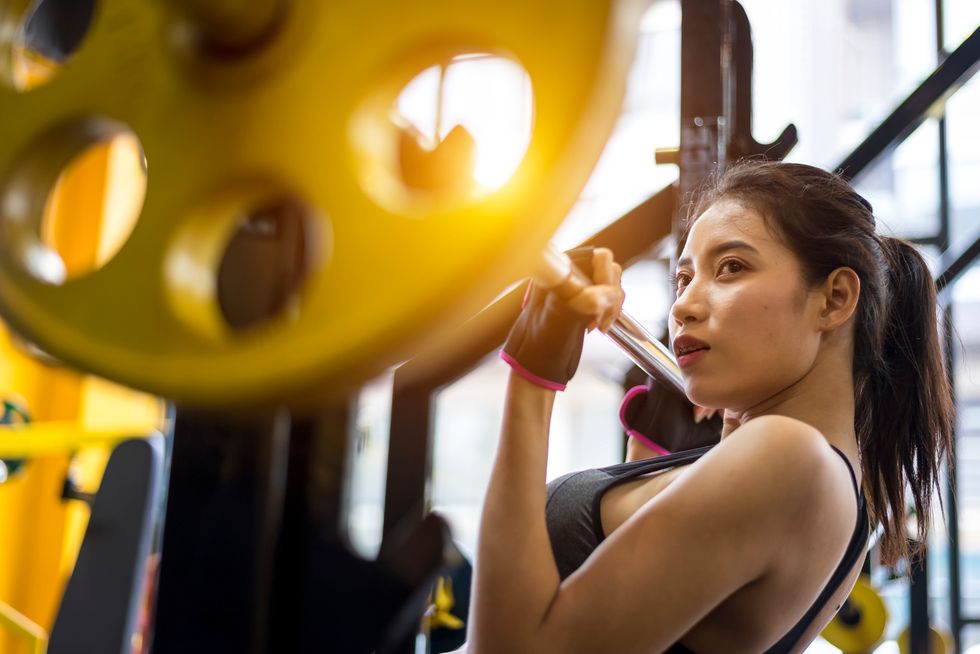 via: Getty Images
Many people feel they are judged by what they wear to the gym, and many others are guilty for "gym shaming" those who don't wear the best-looking and most expensive gear.
As difficult as it is...
This certainly shouldn't stop people from using the gym, especially those who are eager to maintain and build their fitness.
But one man from Alabama has broken this stigma...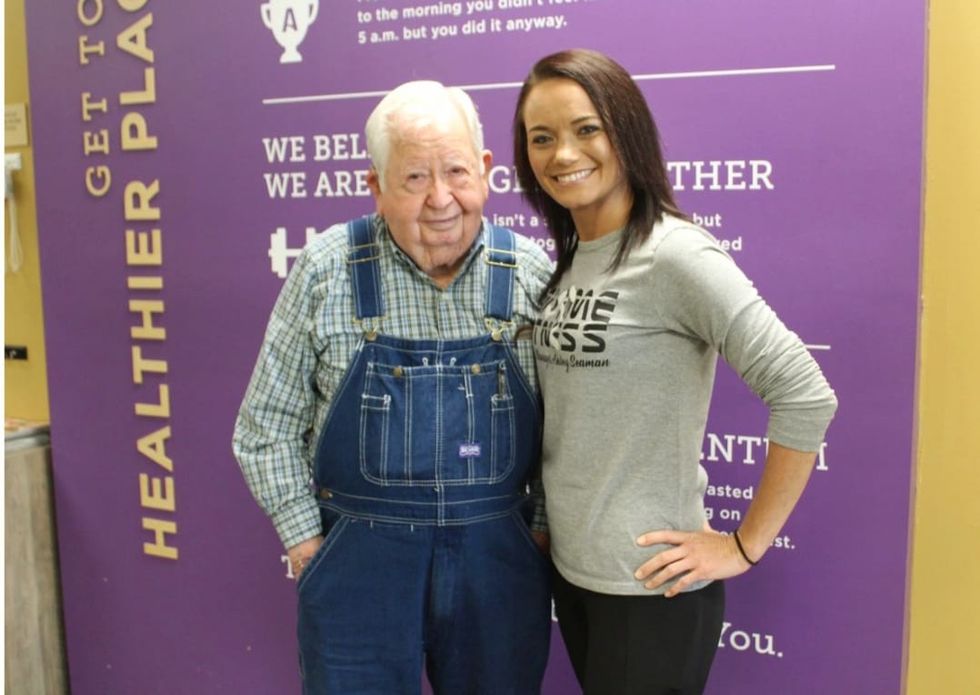 via: Facebook
Lloyd Black is ninety-one-years-old, and he attends his local gym - Anytime Fitness - 3 times a week.
The gym recently named Lloyd as their Member of the Month...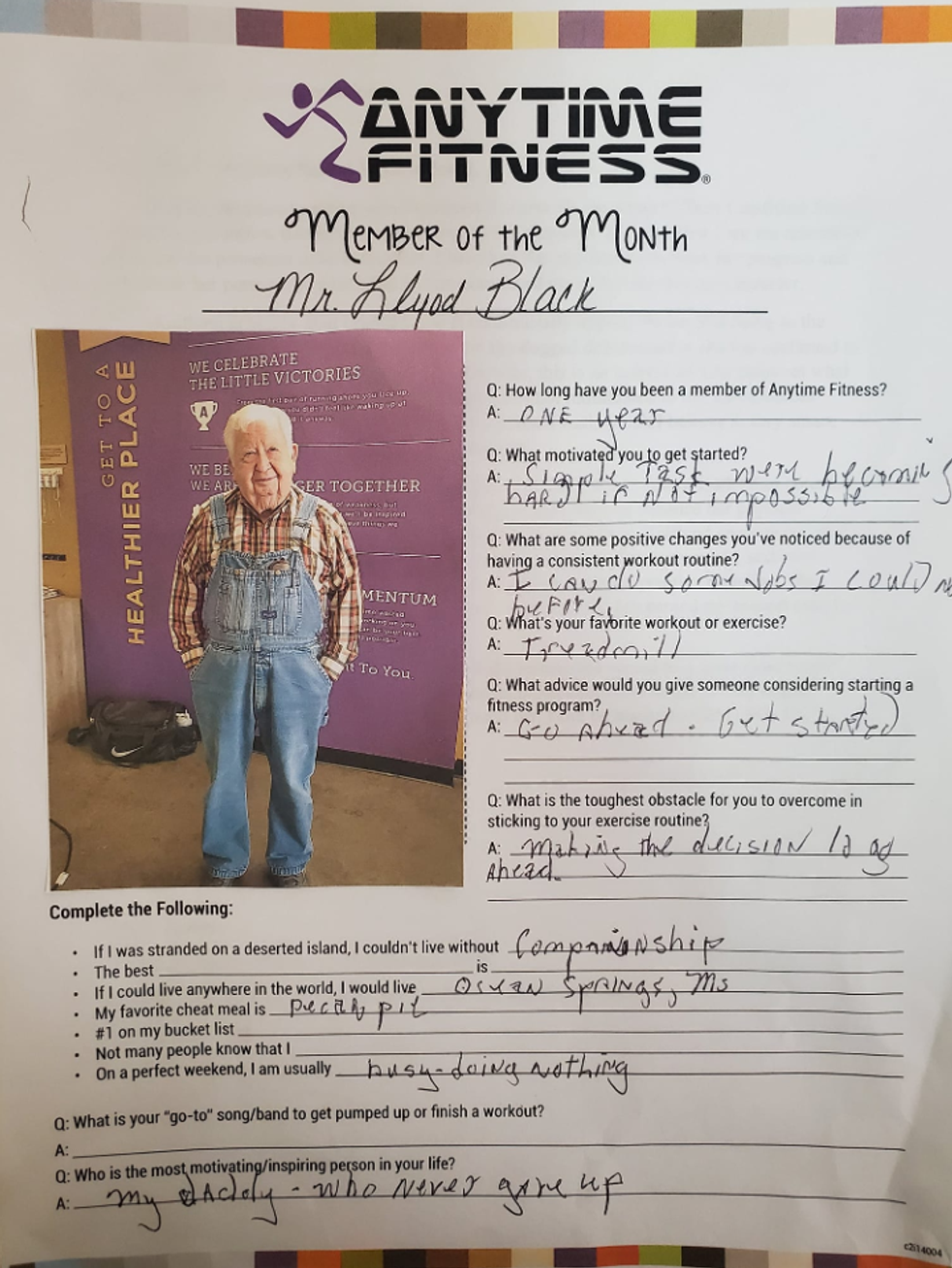 via: Anytime Fitness
They wrote in a Facebook post, "He says he is ninety-one-years young and brags about how much his workout routine has helped him in his daily routines." "Seeing someone like him inspires others to keep it up and incorporate fitness into their life. Seeing him in the gym 3 times a week working out in his overalls brightens our day and we hope to have him many more years to come!"
The Facebook post went viral...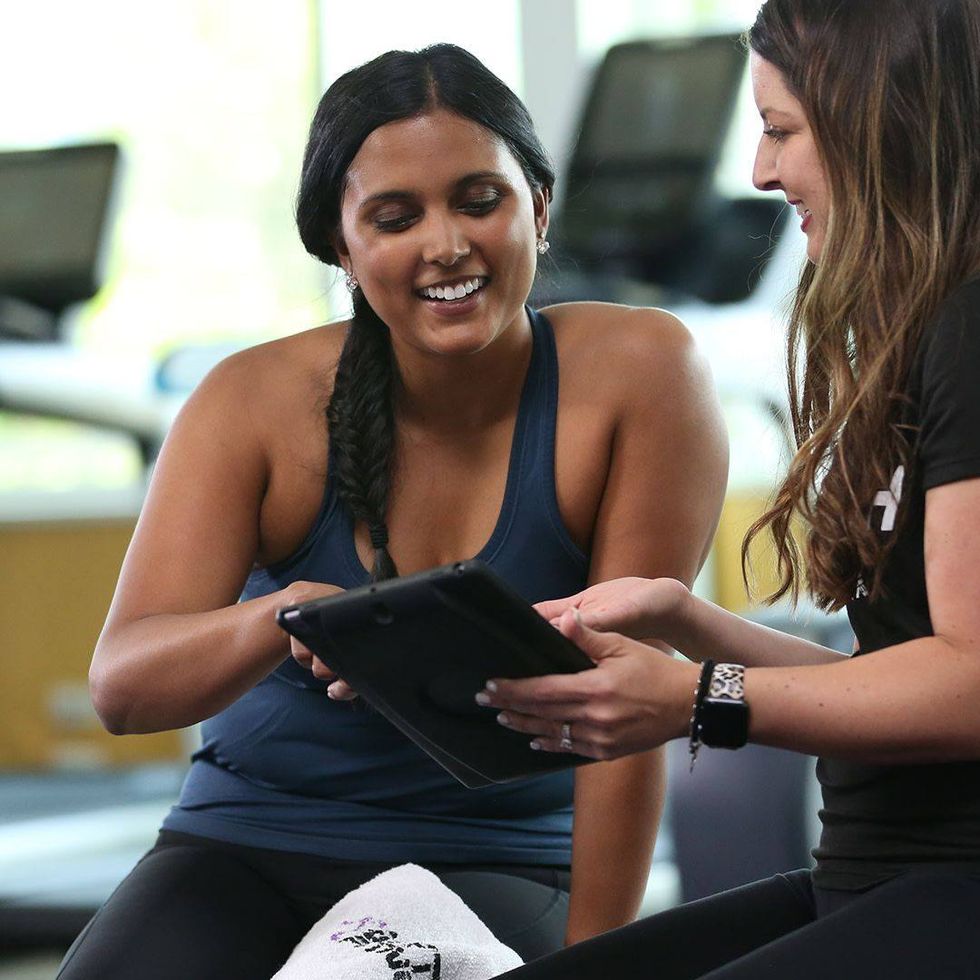 via: Anytime Fitness
And it was shared over
3,200 times.
And to make things even better...
Lloyd admits that he works out wearing his comfortable denim overalls.
Lloyd answered some questions that the gym posted online...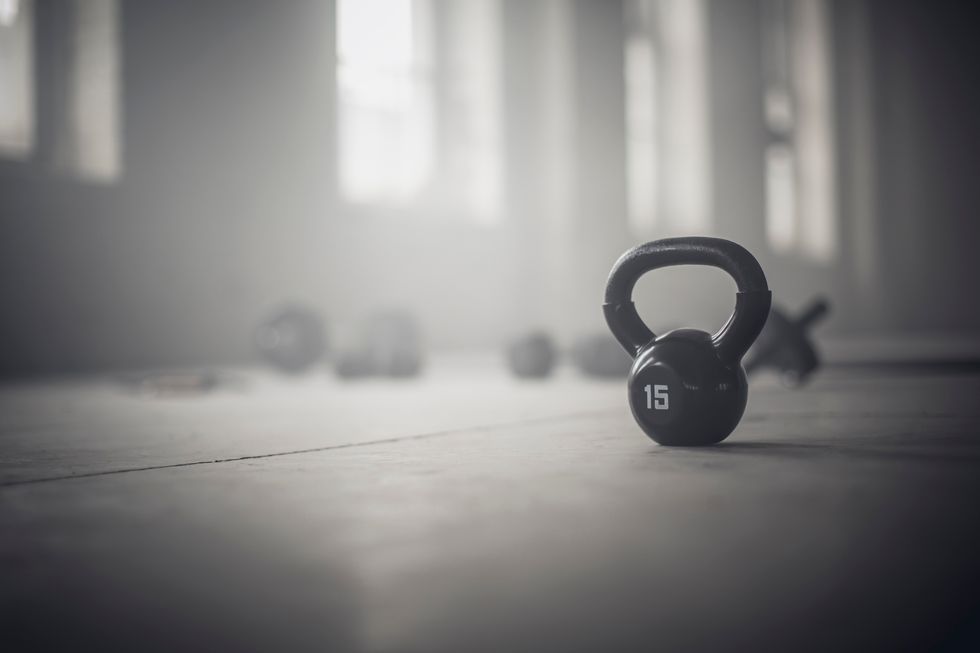 via: Getty Images
When asked why he was motivated to get started, he wrote that "simple tasks were becoming hard, if not impossible" and that since implementing a weekly workout routine, he's been able to "do some jobs I could not before."
After Lloyd went viral, he was approached by the local media...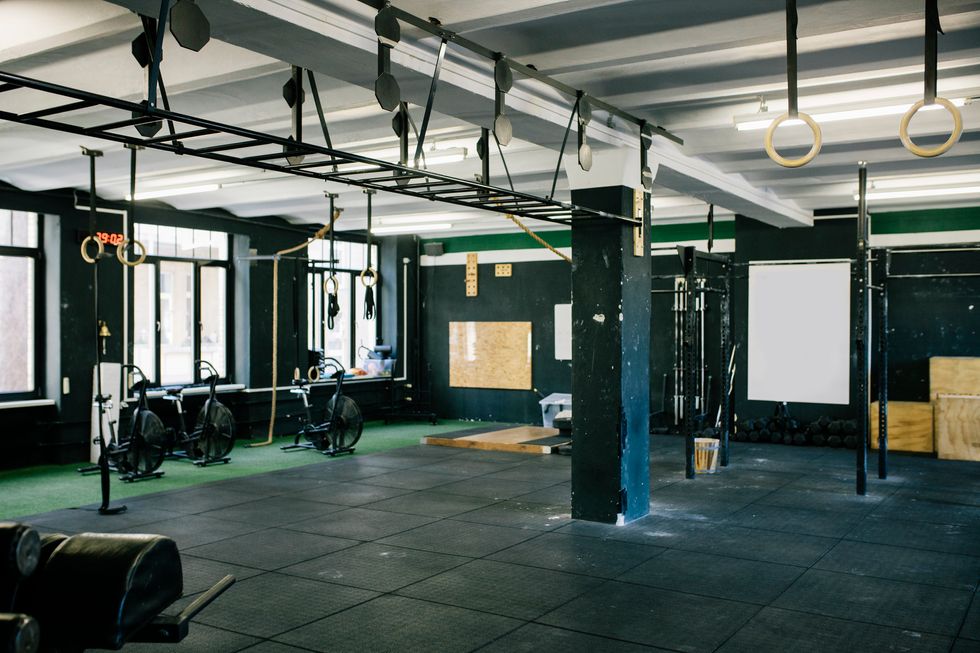 via: Getty Images
He spoke to
Good Morning America
recently, and he explained, "I had reached the point where simple chores, like yard work, I could no longer do and therefore I started [going to the gym] and it has really helped."
He said that his motivation stemmed from his father's influence...
"He was a man who never gave up and so I hope I've inherited some of his traits," he explained.
Lloyd also noted that his favorite workout was the treadmill...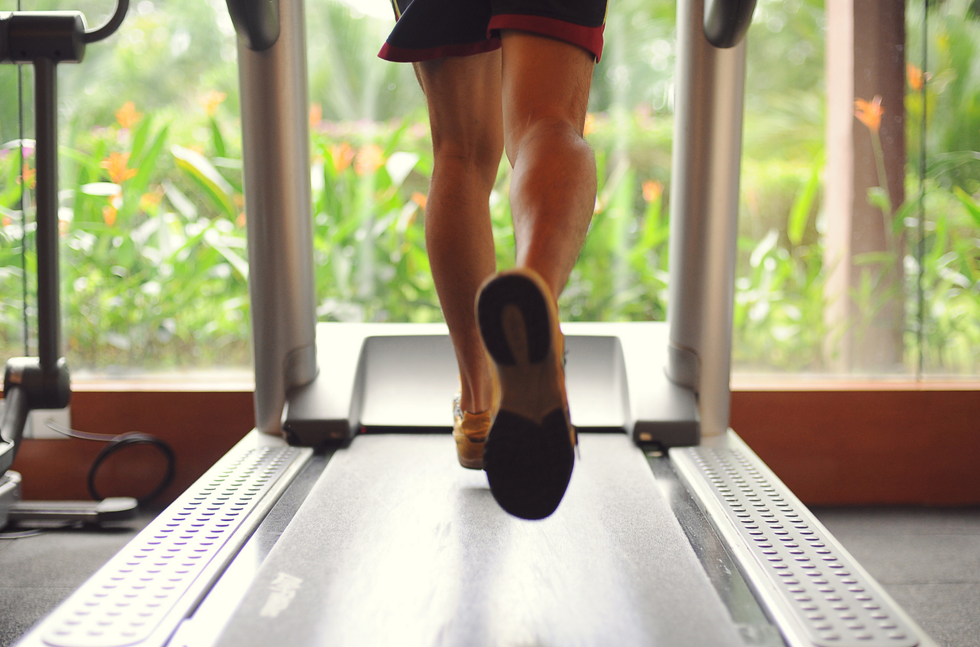 via: Getty Images
But he also incorporates upper body strength training and the leg press.
Ashley Seaman is the gym's general manager...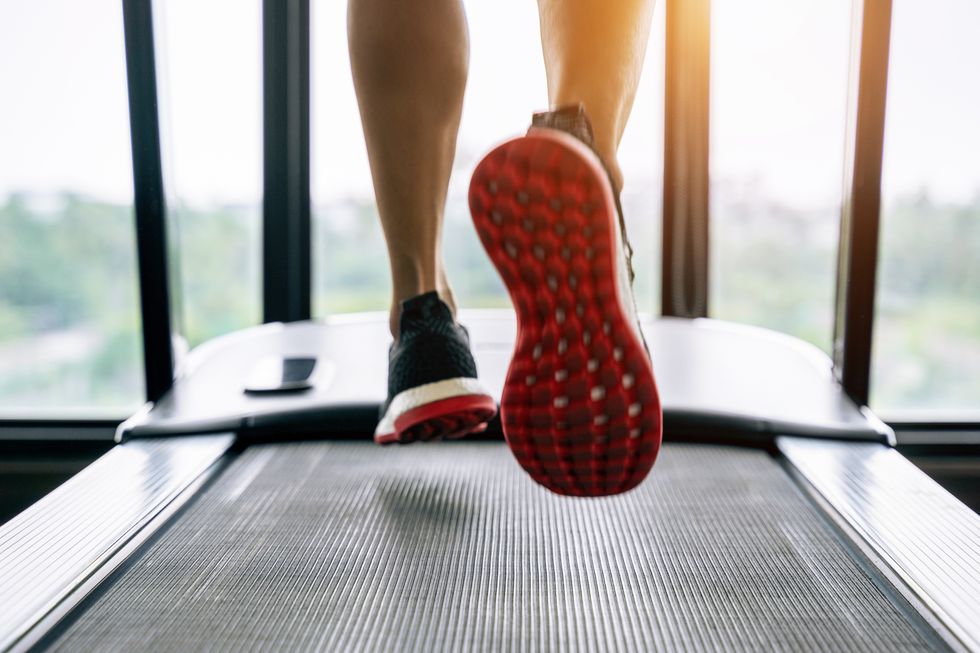 via: Getty Images
And also speaking to GMA, she said, "Lloyd started out with 10 minutes on the treadmill. Now, he would brag to me about how he has worked his way up to 30 minutes... He is just the most friendly soul I've ever met. He just radiates energy and positivity."
While many are inspired by Lloyd's motivation...
Many are also inspired by his adamancy to working out in his denim overalls. "They're comfortable and it's what I have," he explained when asked about his bizarre choice of gym wear.
But the last thing that Lloyd expected was to become a local celebrity...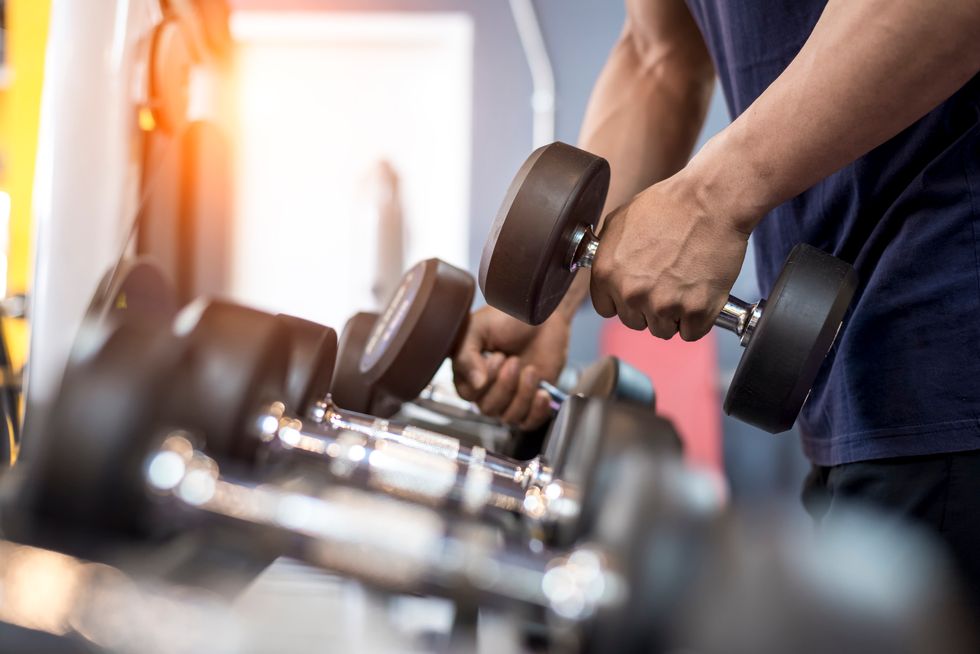 via: Getty Images
"I don't feel very comfortable being in the limelight, but if it encourages someone else, then I'm willing to do it," he said about his new-found local fame.
And finally...
Lloyd spoke of how initially, joining the gym was difficult. "You have to decide for yourself, but do you want to be a happy person or a grouch? And I've decided to be a happy person," he said, "The good Lord has blessed me with good health."
Lloyd is the perfect example of embracing your true self...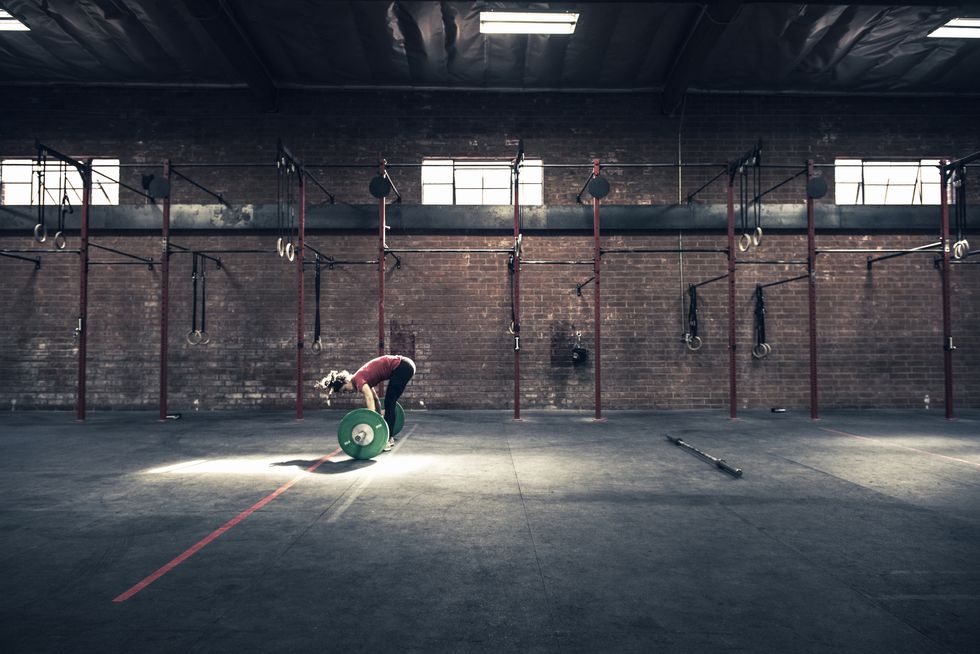 via: Getty Images
And he
absolutely loves
going to his local gym! Keep scrolling to check out actor Ethan Suplee's amazing transformation after hitting the gym...