Thanks to the COVID-19 lockdown that we are currently living through, we are unable to have access to the little things that we once took for granted.
But one 92-year-old man wanted to make sure his wife could still look and feel her best by coloring her hair for her.
Keep scrolling to find out more about this beautiful act of kindness during these difficult times...
Millions of people all over the world are currently in self-isolation.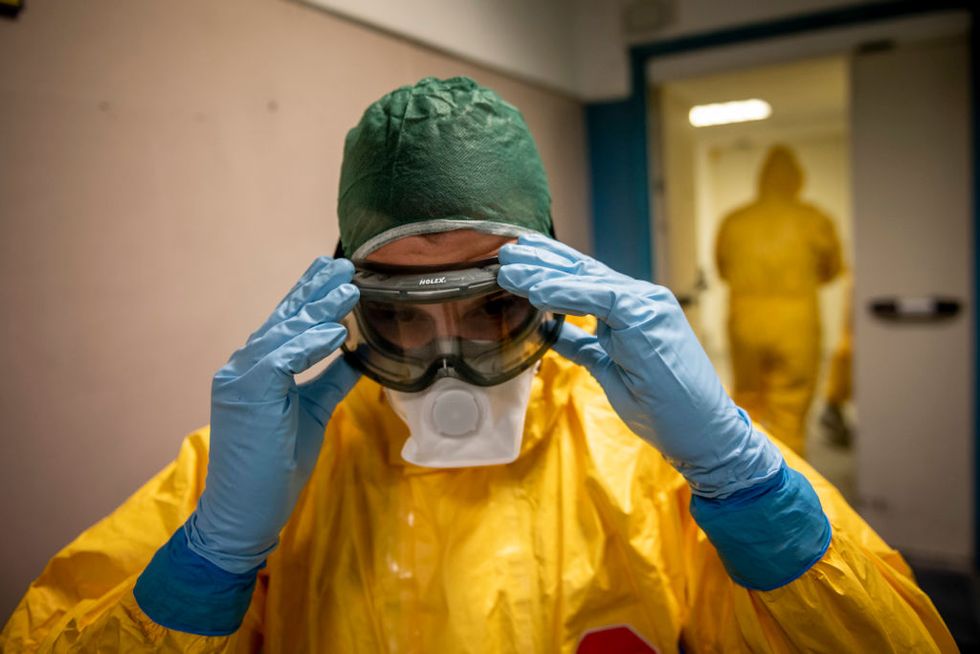 via: Getty
In a last-ditch effort to slow down the spread of the deadly COVID-19 virus, countries and major cities all over the world have gone into full lockdown.
COVID-19 has been spreading at an alarming rate...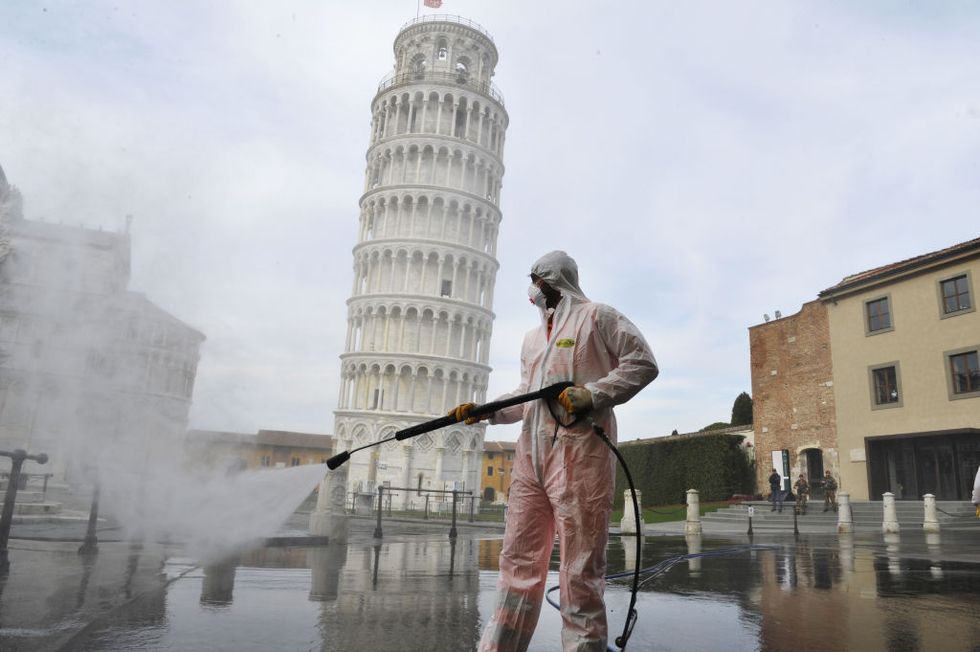 And now, nearly
961,448 people
globally have been infected with the virus.
Self-isolation has now been deemed as the most effective way of combating the virus.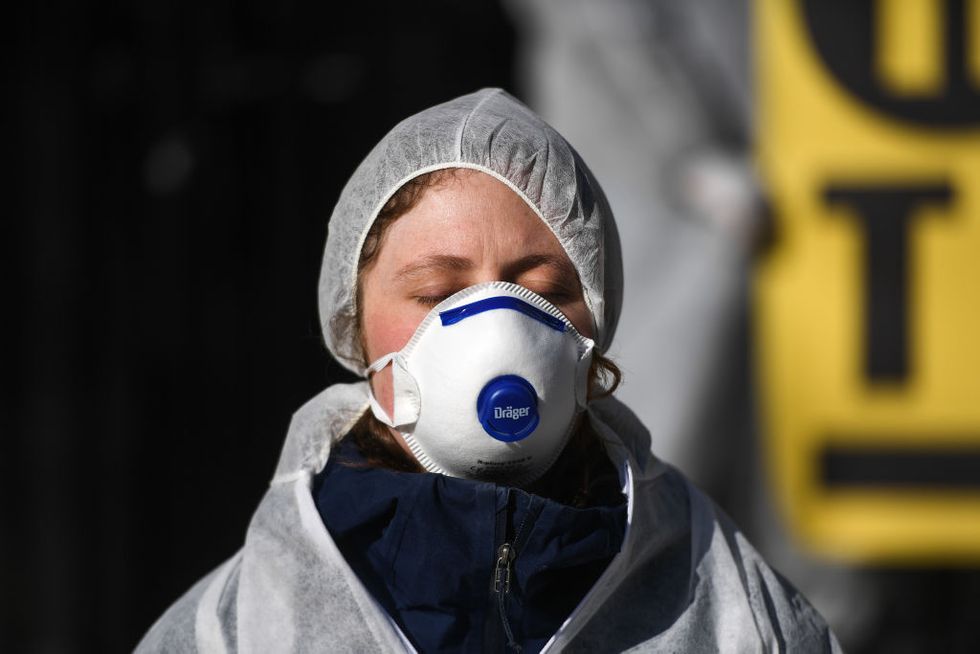 While medical researchers work tirelessly to find a vaccine, regular people have been urged to avoid any form of social interaction and contact as best they can.
Due to how easily the virus can be spread, remaining isolated is the safest option for many...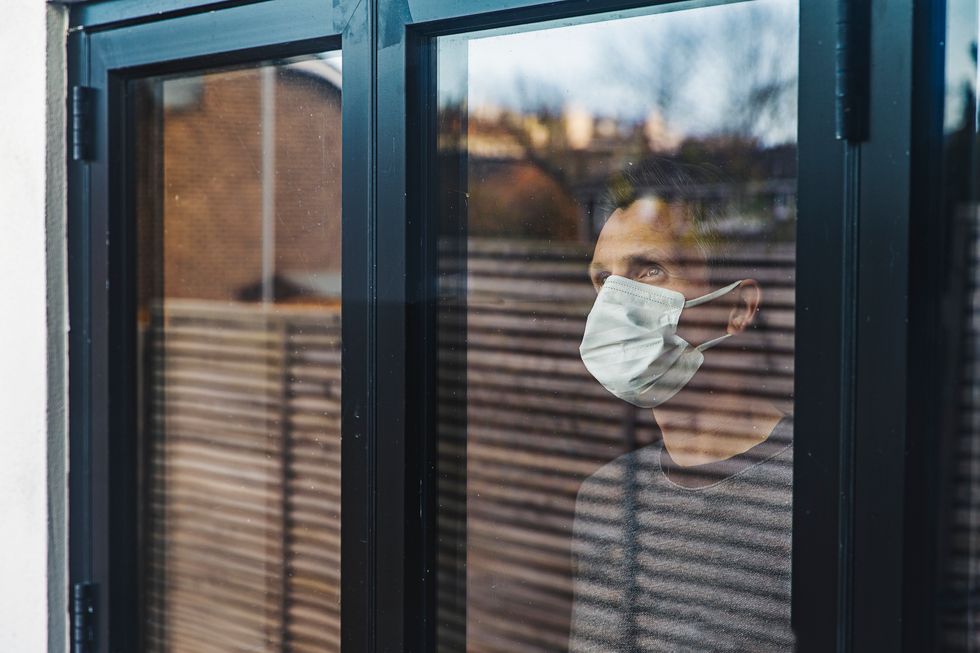 And millions are now quarantining themselves at home for months at a time.
Many have been forced to temporarily leave their jobs amid the health crisis...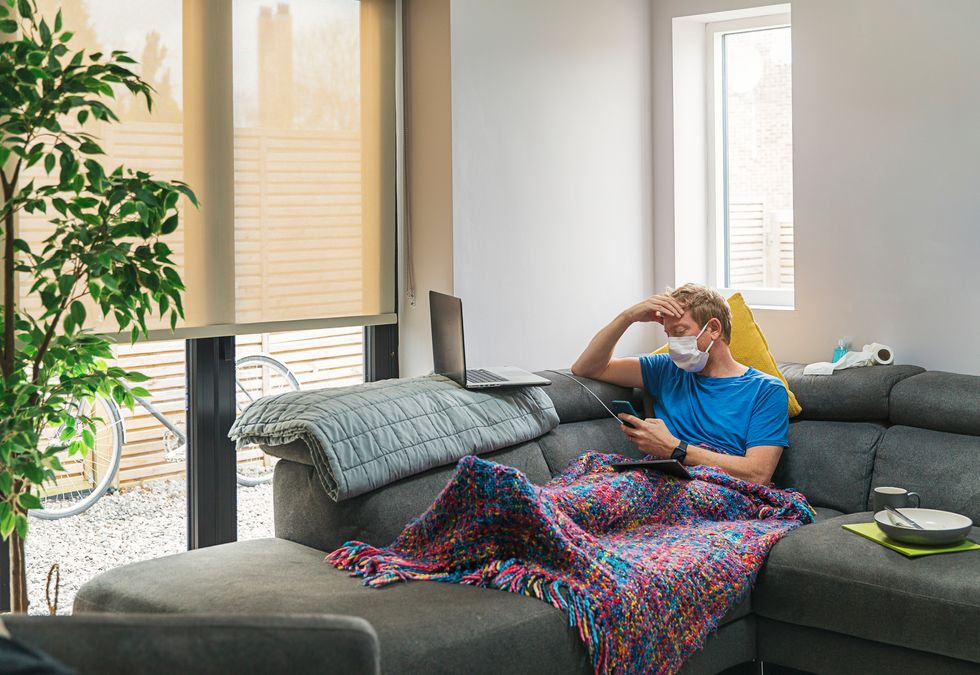 And have no option but to sit in their homes and think of ways to stay entertained.
And whilst everyone has been advised to stay indoors...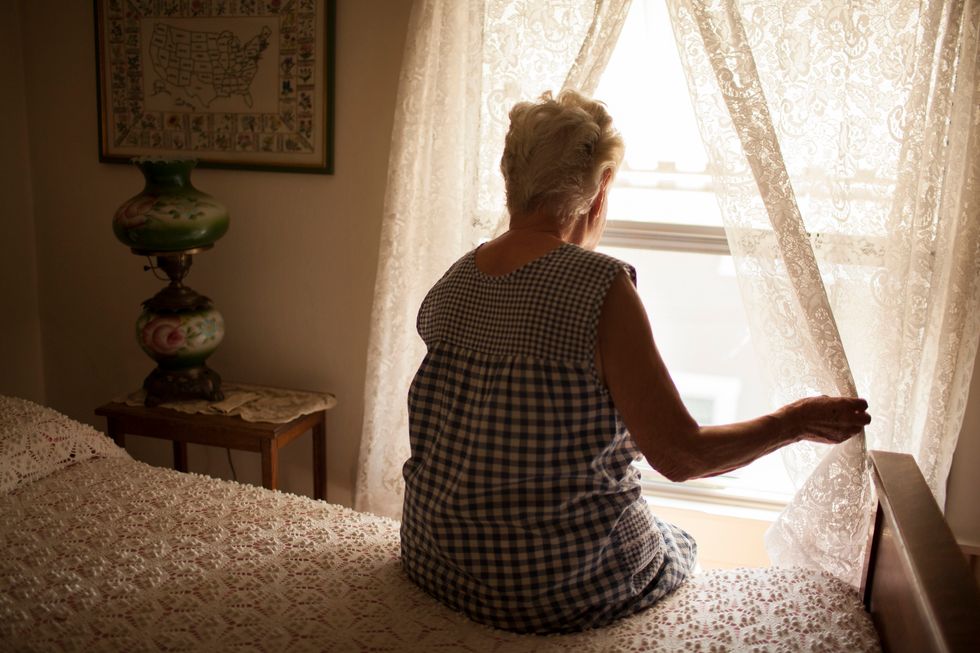 via: Getty
It has been stressed
urgently
for the elderly to self-isolate.
People over the age of sixty are at a much higher risk of contracting the virus...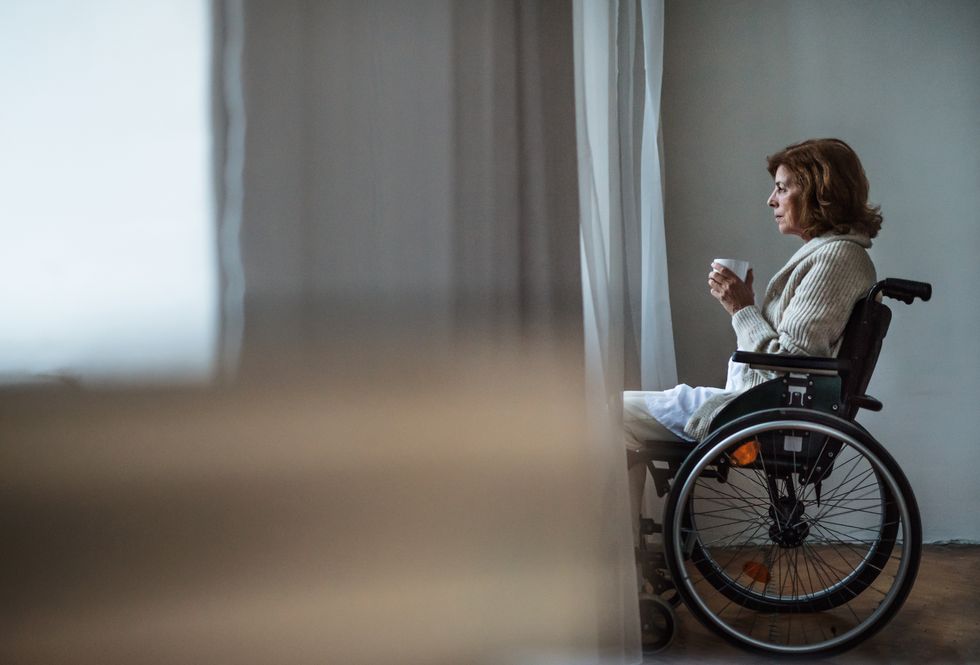 via: Getty
And they are also
much more
likely to die as a result.
Getting out and doing daily jobs is now almost impossible for the elderly...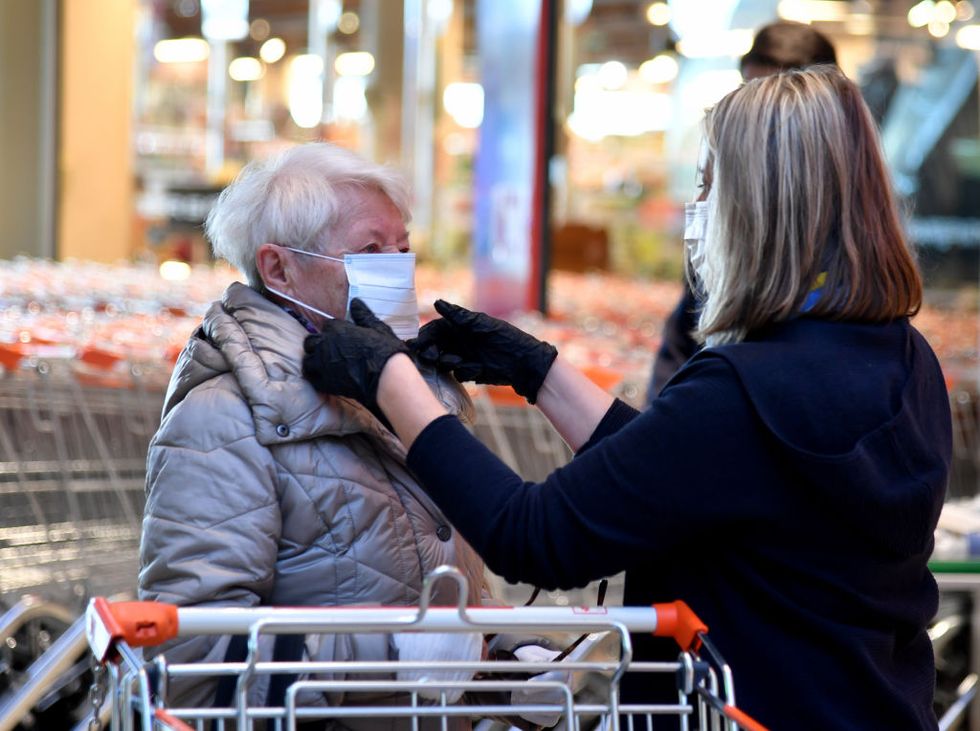 via: Getty
Including shopping for groceries, exercising, and visiting loved ones.
And even the little things such as visiting the hair salon are now a complete no-go.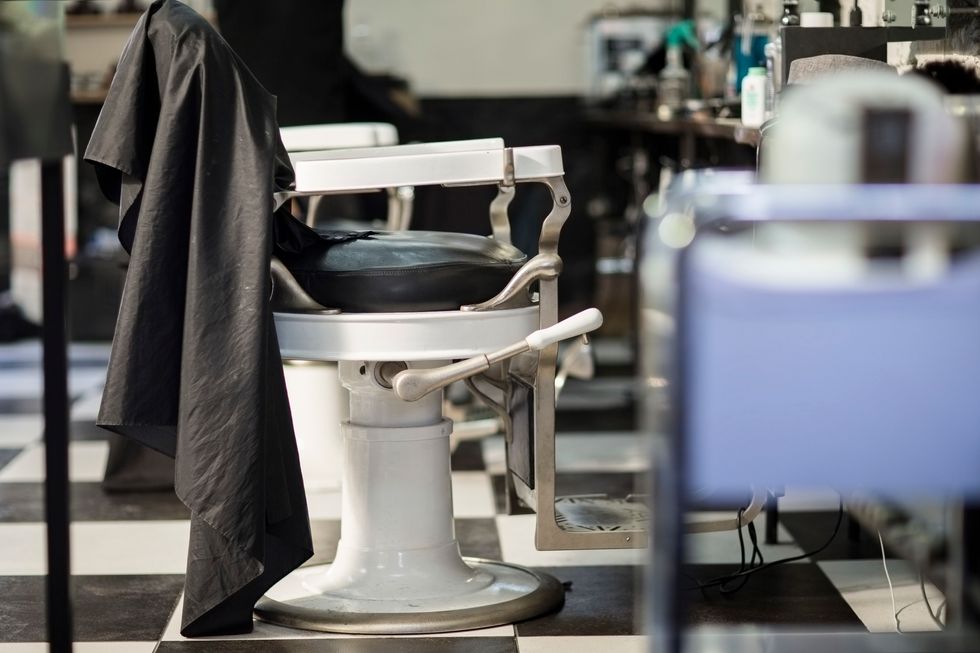 via: Getty
Not taking care of your appearance can have a massive hit on a person's mental health, and many of us are now unable to visit our hairdressers for our monthly trim.
Hundreds of thousands of grooming businesses are now completely closed...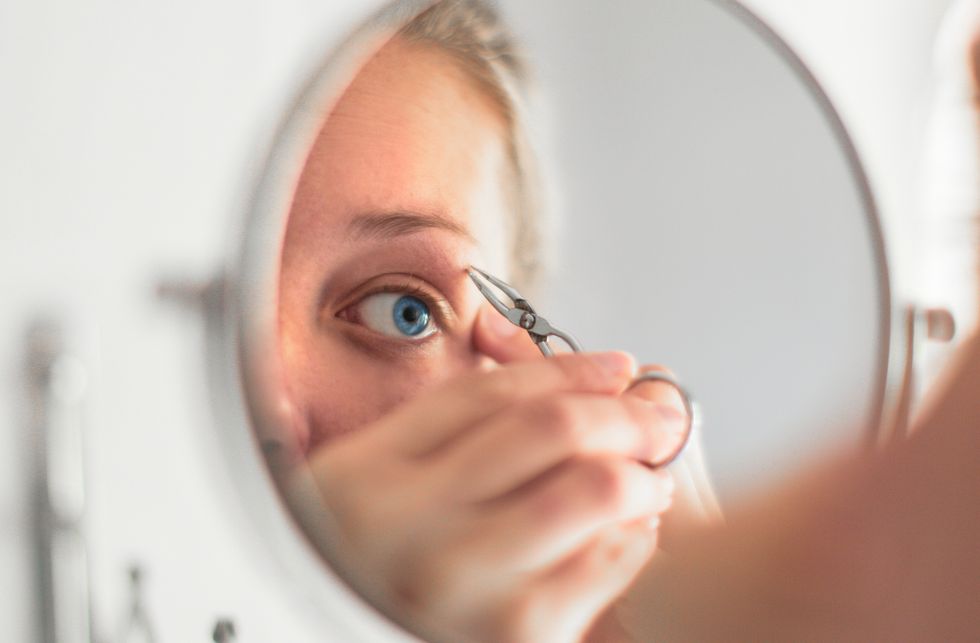 via: Getty
And many people have been left to tidy themselves up at home.
But one elderly man wanted to make sure his wife felt her very best under these difficult circumstances...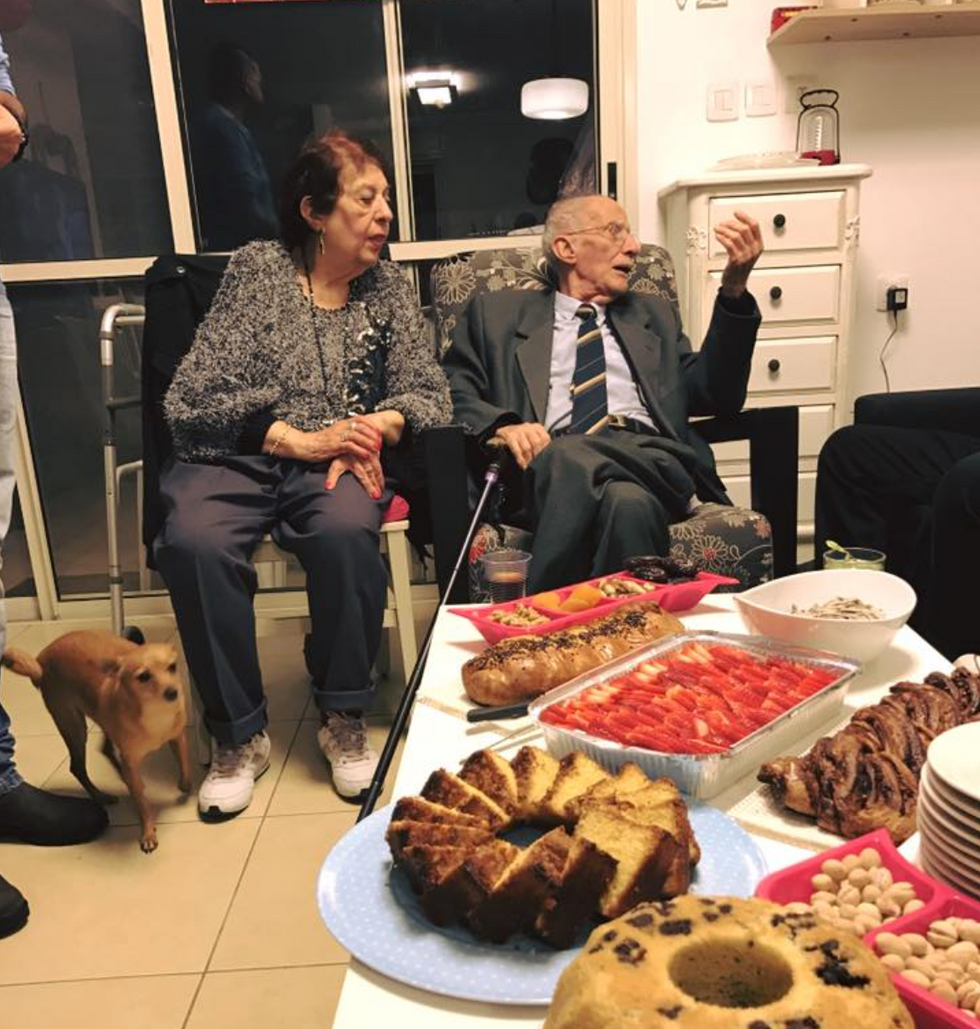 via: Facebook
Yael Shapira Avraham, who is from Isreal, recently shared a heartwarming story about his grandparents, who are currently unnamed. They are both ninety-two-years-old and are living in quarantine together.
Yael's grandmother regularly colors her hair to keep the grey away...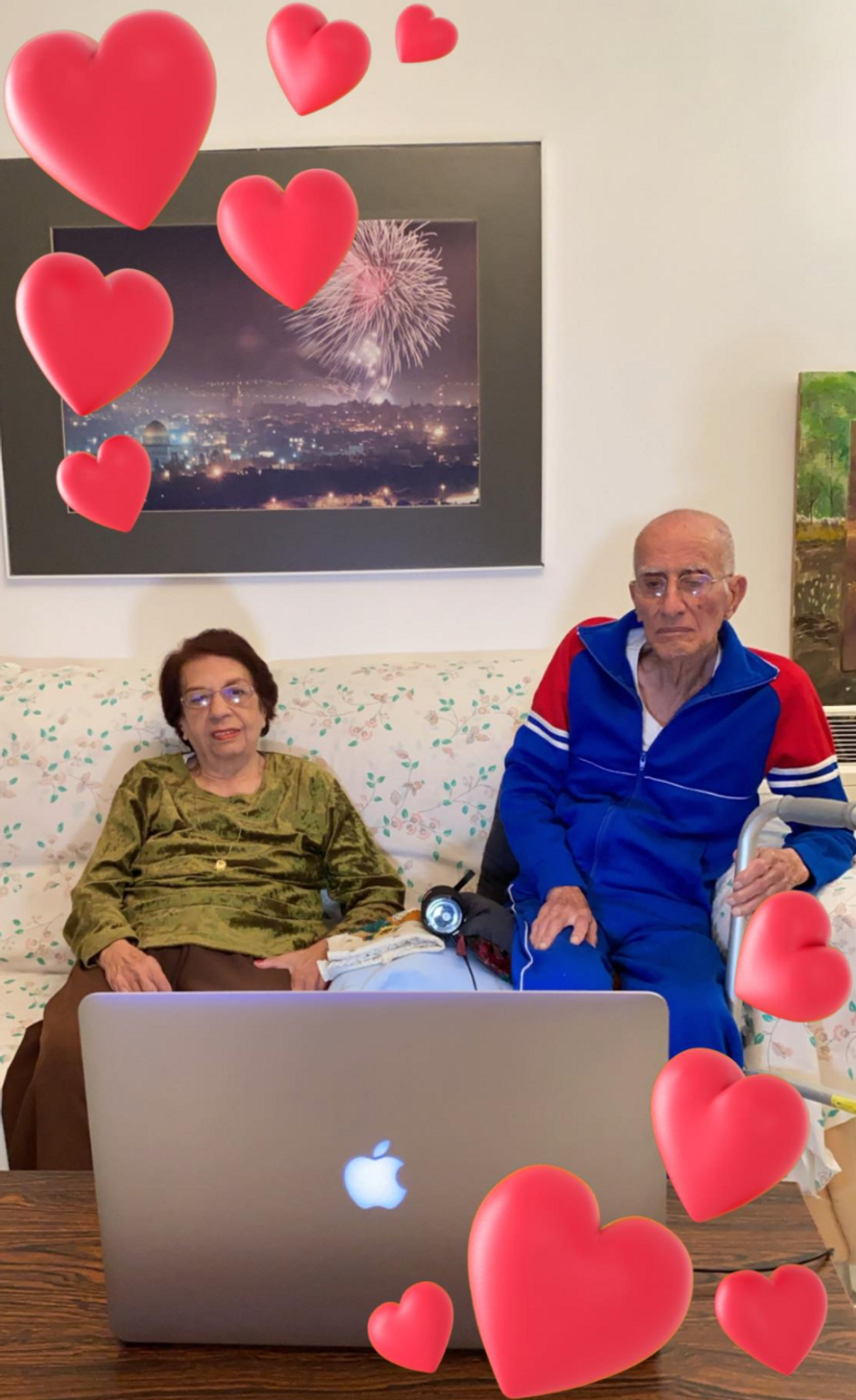 via: Facebook
But of course, she is now unable to visit her local salon to top up her roots.
But luckily for her...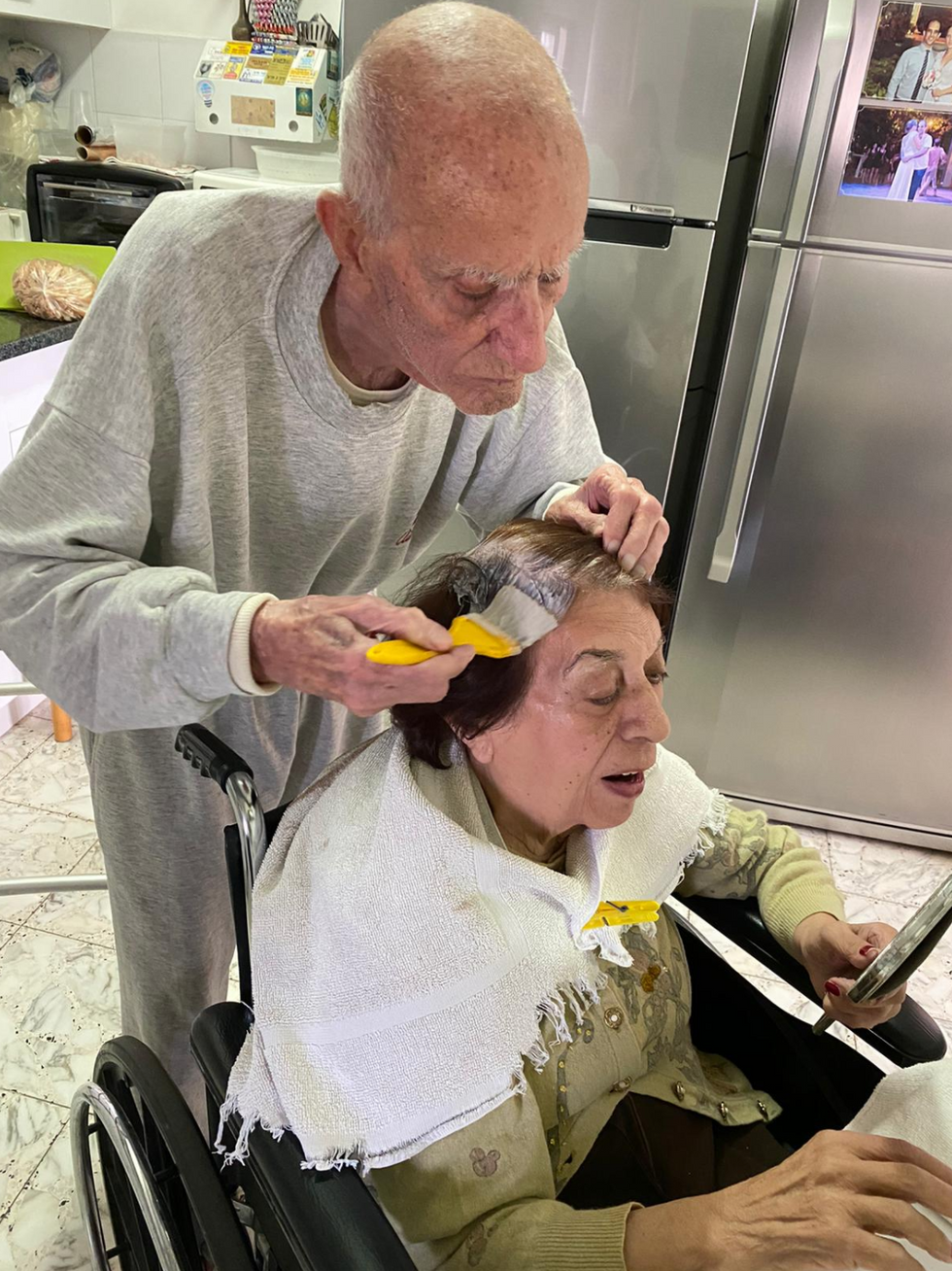 via: Facebook
Her devoted husband is here to help her during these times of need and he took matters into his own hands to dye his wife's hair for her. "These are my grandparents, ninety-two-years old (may we be healthy). In every situation, my grandfather is worried that my grandmother will feel well-groomed. You don't see things like this every day," Yael wrote in his post.
The post instantly went viral.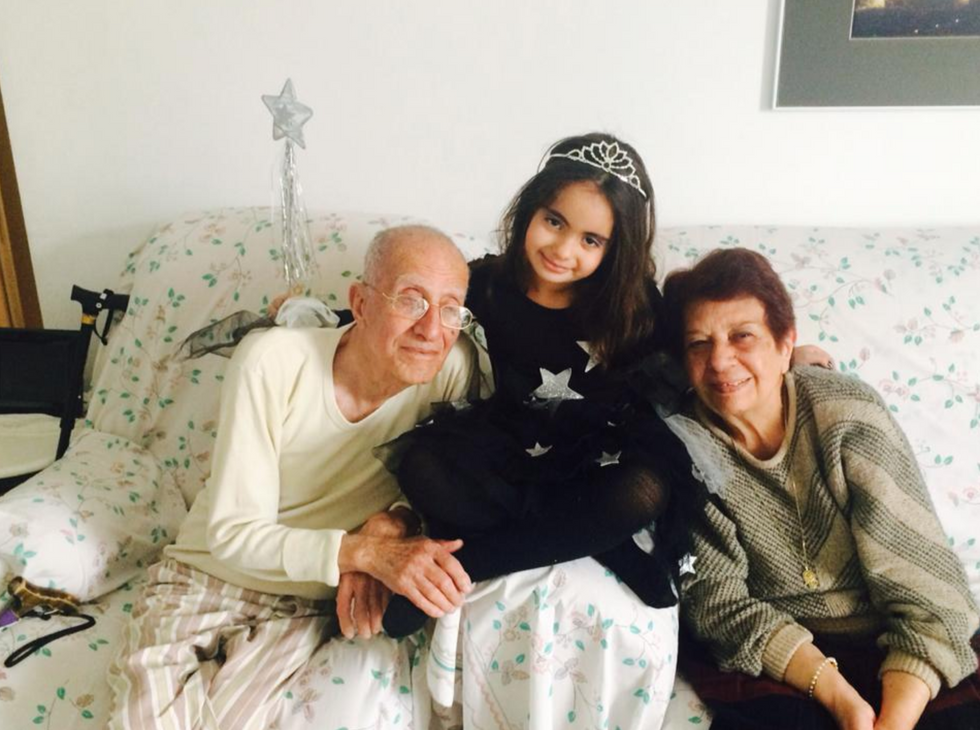 via: Facebook
It has now been liked more than 57,000 times and many have been sending in their messages of love and support for the couple.
This is a prime example of true love.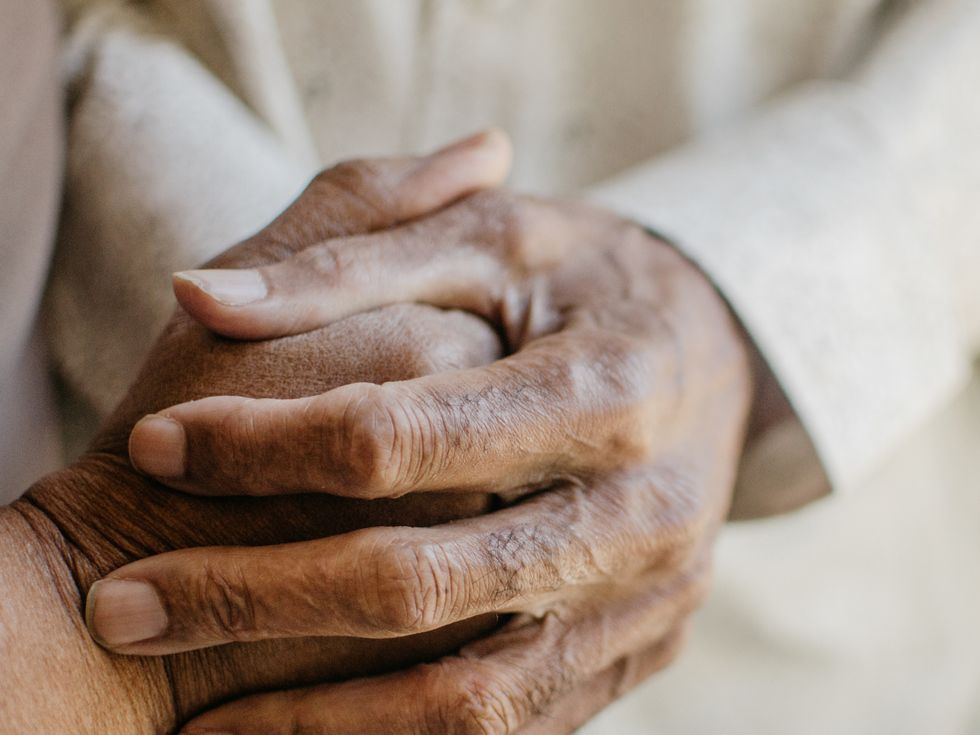 via: Getty
"This warms the heart. After all the years together it seems that love only grows," one person commented, while another said, "Wow, amongst the most beautiful pictures I've seen."
This goes to show that even in the darkest of times, true love always stands strong.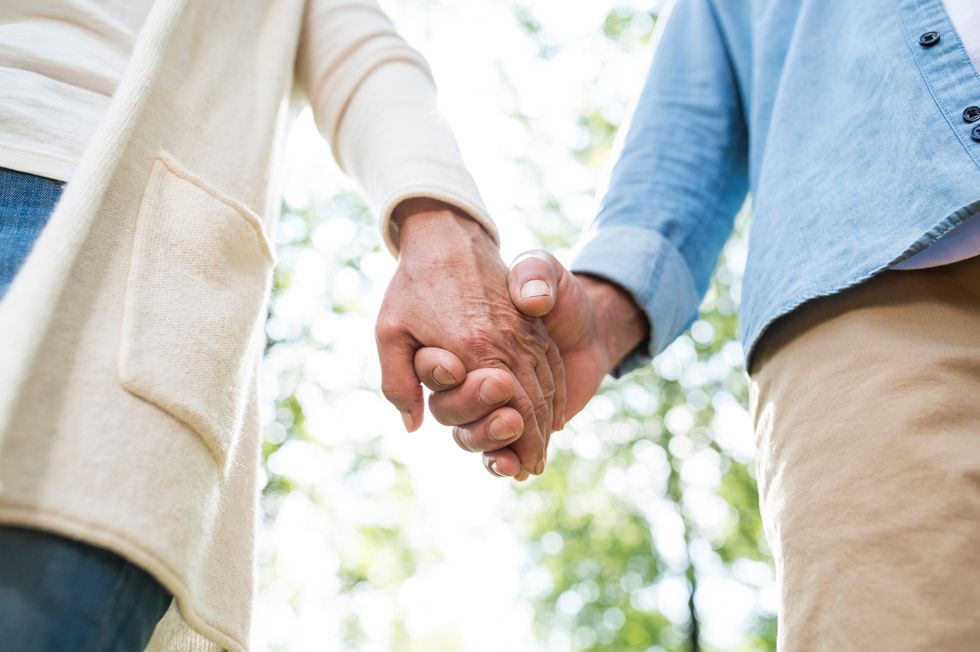 via: Getty
Make sure to keep scrolling to learn about the husband who created a "bike chair" for his wife who was suffering from Alzheimer's...