The NHL is considered to be the premier professional ice hockey league in the world. If you get the chance to be part of something that big, you aren't going to pass it up.
One man was sat watching the game with his wife, when he was picked out of the crowd to make his NHL debut, what happened next was incredible!
Keep scrolling to watch the video...
Ice hockey is a game we all know and love.
And even if you don't watch it, everyone can appreciate the effort and comradery shown by the players.
There's lots to love about the fast-paced game.
Throughout the game's history, there have been a few crazy traditions.
Legend has it...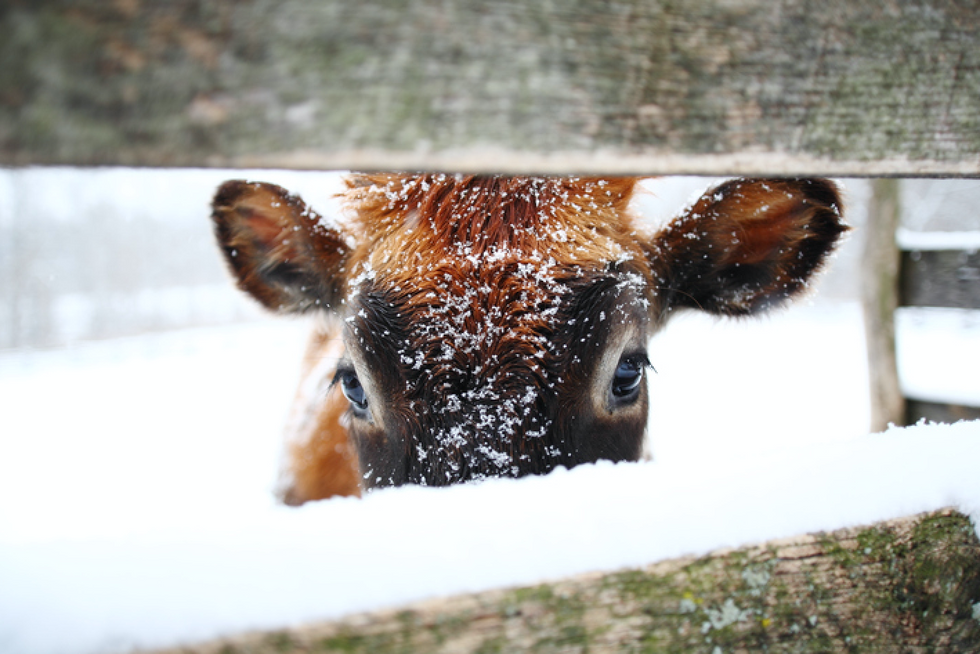 via: Getty
When hockey was played in the early days, people used frozen cow poop for the puck. Yep... gross.
Today hockey pucks are frozen.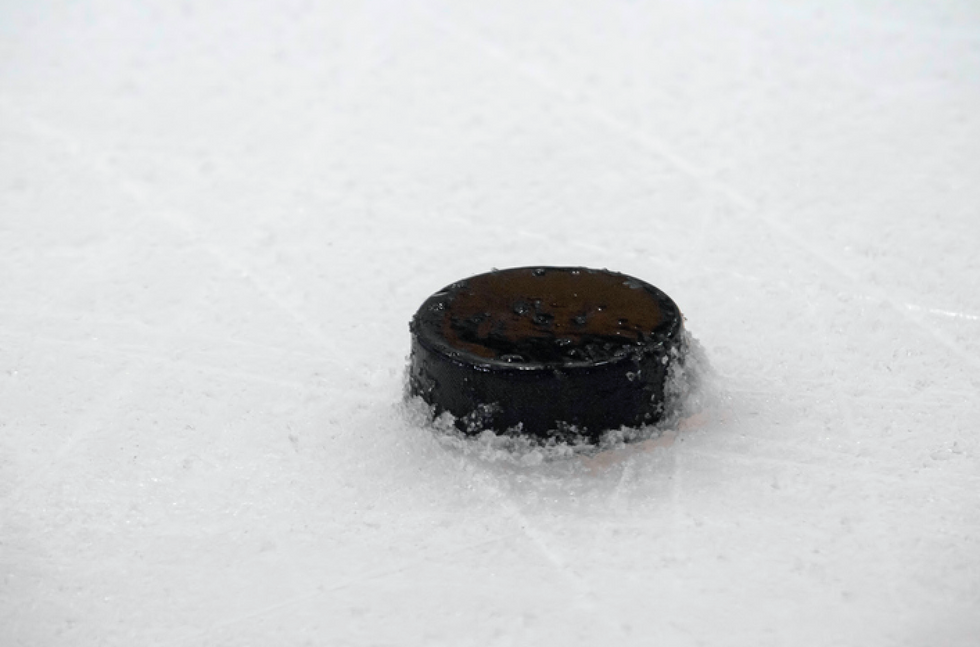 via: Getty
They do this to prevent the pucks from bouncing on the ice during a game.
There is also a rule about goalies.
If a team's 2 goalies are injured, then technically anyone can play that position, even a fan! Scroll to the end to watch the video of a guy that did just that!
It's not every day you get to play at the NHL.
An ice hockey player was pulled out of the crowd during a match.
He didn't just make his debut...
Scotia Bank Arena is a pretty lonely place when you're watching the game on your own.

— Sarah Ayres (@Sarah Ayres)1582419201.0
David Ayres was sat watching the game with his wife Sarah.
They were both watching the game at Scotiabank Arena in Canada.
It was when the goalie, James Reimer was suddenly injured during the match, that things got serious.
David was the on-call goalie.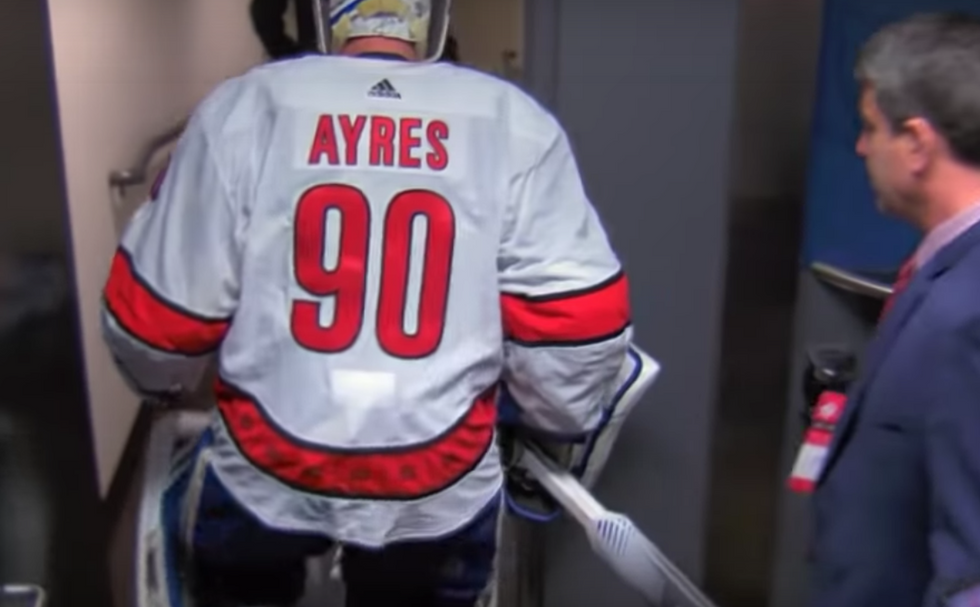 via: Youtube
The forty-two-year-old was the third choice goalie for Carolina Hurricanes or the Toronto Maple Leafs if either side needed a backup.
The Hurricanes lost 2 goalies in one night.
Their reserve goalie Petr Mrazek was injured during the second part of last night's game.
Luck wasn't in the Hurricanes' rink.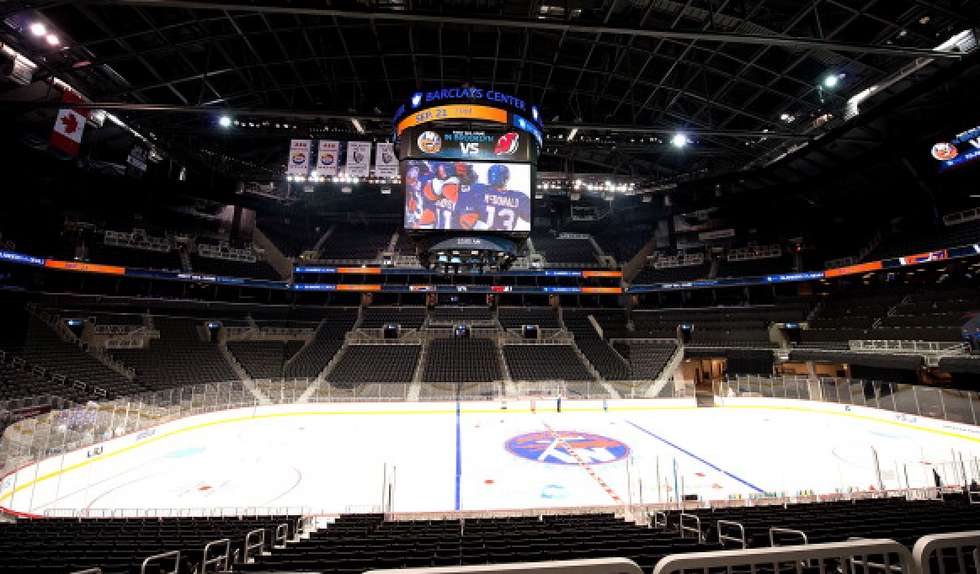 via: Getty
But all that was about to change...
When he saw the first injury, David started getting changed.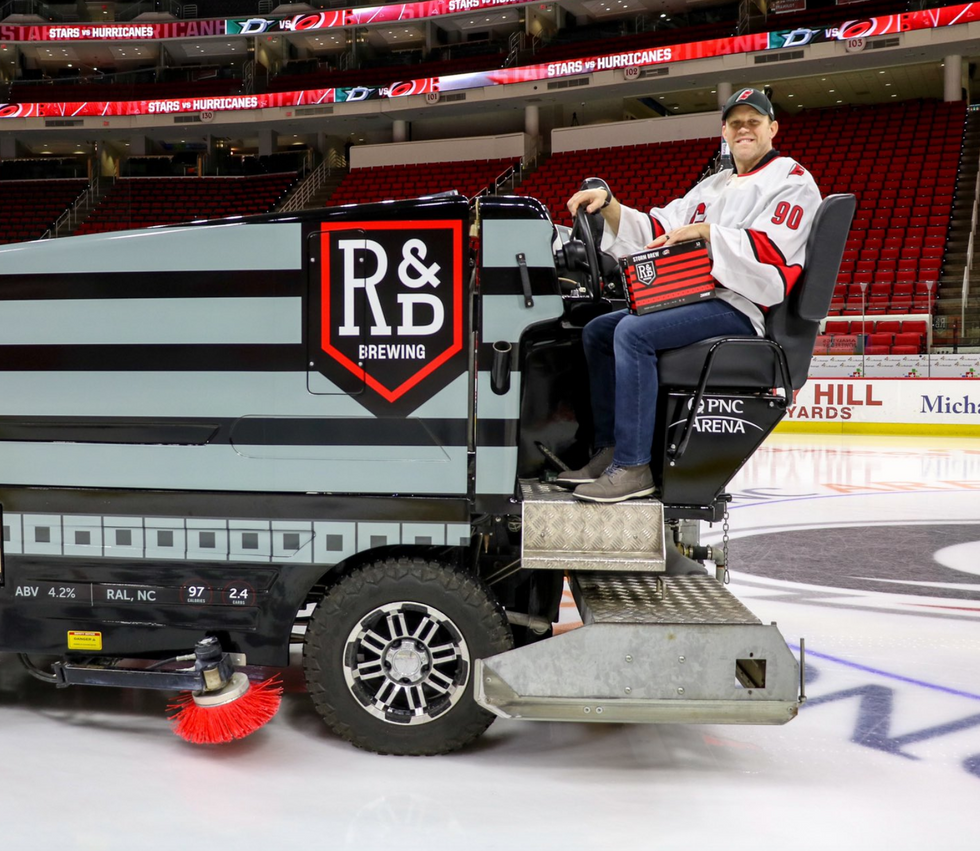 via: Twitter
He hoped he would finally be called out to help with something other than smoothing out the ice.
And he was!
Happy David Ayres Day! https://t.co/hSI7crVt4E

— Carolina Hurricanes (@Carolina Hurricanes)1582641511.0
He was called to play twenty-eight minutes of the final half, and won!
Ayres made history!
Pavelski. Ayres. Seguin. Just three hockey legends taking a picture after the game. #DALvsCAR | #GoStars https://t.co/4128pzzpz9

— Dallas Stars (@Dallas Stars)1582688220.0
He became the oldest goalie in NHL history.
He said it was surreal to win his regular-season debut.
So Happy for my buddy!!! #proudbud #empire #durhamhitmenhockey #blackhawks #empirehunting @MapleLeafs… https://t.co/FaOYDy0quC

— Kennedy (@Kennedy)1582423387.0
He said: "I had a couple of text messages that told me to get in there. I hadn't seen the footage of Mrazek's injury. I was in the media room by myself and a guy came in and said, 'Get going. Get ready'."
"It was wild, it was fun."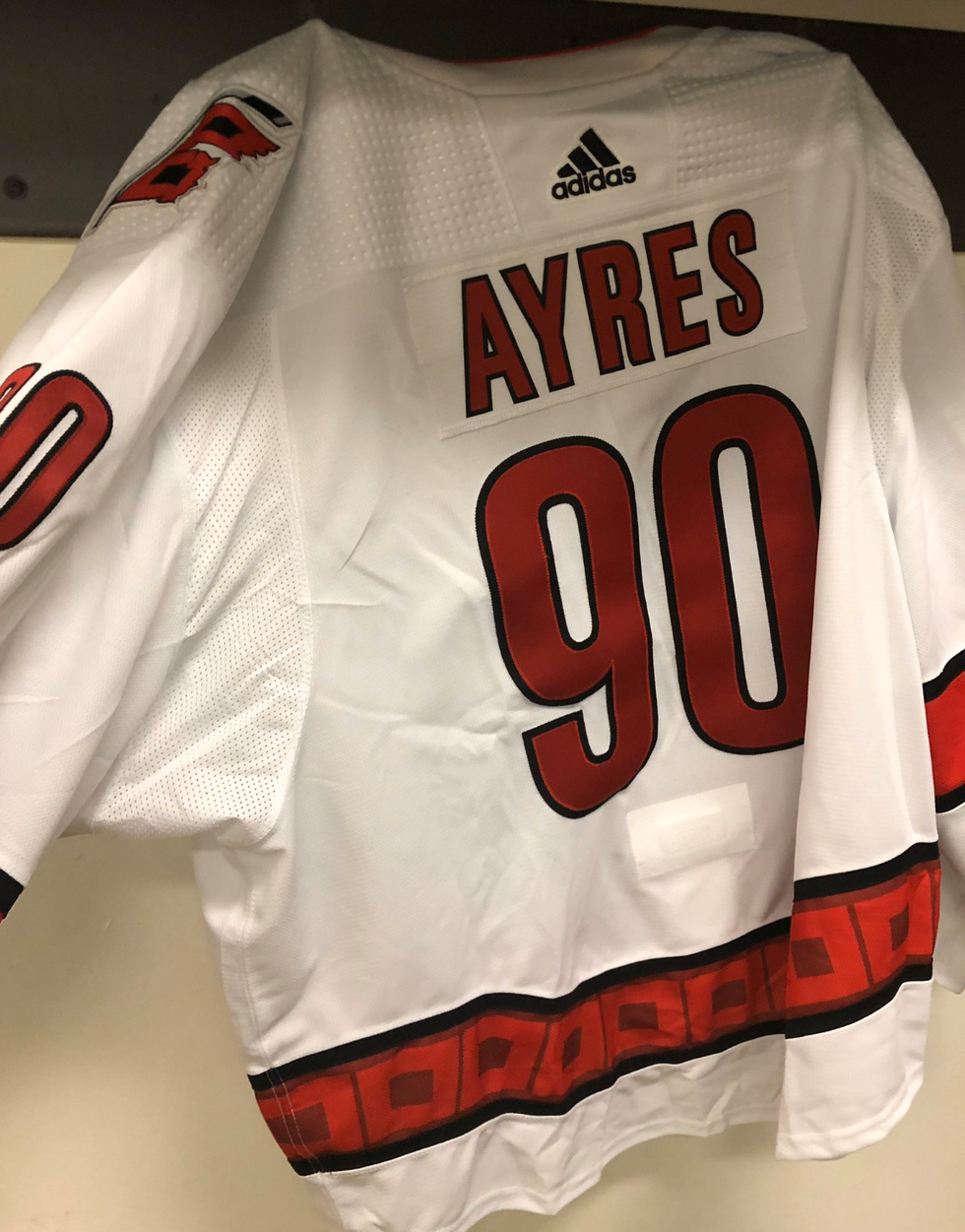 via: Twitter
Ayres not only got paid five hundred dollars for his debut, but he also got to keep his shirt!
He was definitely man of the match.
From Emergency Backup Goalie to @colbertlateshow sensation 😂 https://t.co/LuCsmVpWqy

— Carolina Hurricanes (@Carolina Hurricanes)1582597030.0
During his twenty-eight minutes of fame, he managed 8 saves, letting only 2 shots past.
The Hurricanes won 6-3!
David Ayres says NO to Auston Matthews! 👏 (🎥: @Sportsnet) https://t.co/tvXqX4Z3HI

— theScore (@theScore)1582423543.0
Ayres was the team's "first star." He said he loved every minute of it, saying: "It was awesome, obviously the time of my life out there. Once in a lifetime, I'll take it."
Ayres continued...
We'll never forget last night in Toronto https://t.co/K6mp2c7Jpu

— Carolina Hurricanes (@Carolina Hurricanes)1582475476.0
"That second period was a little shaky, but I told the boys in the dressing room, once we come in for the third, I'll be settled down and ready to win this one."
Carolina's Erik Haula helped Ayres calm down, ready for his debut. Watch the video below...
Ayres later revealed what helped him in the rink, saying: "He said to me, 'Just have fun. We don't care if you let 10 goals in'. That settled me right down, and it was great." Well, the talk clearly worked, and he made the Canes proud!