You know what they say: you can't pick your family but hey, you can have your own personal space from them. This family from Kentucky has done just that in a unique way. Rather than making sure everyone has their own room in a house, this family of four has decided that everyone deserves their own mini house and it's bloody amazing!
Check out the pictures courtesy of Lennox Brinks, the daughter of Keli and Ryan Brinks (via Insider), who is a resident in this private village.
Prepare to be stunned...
This is Lennox Brinks.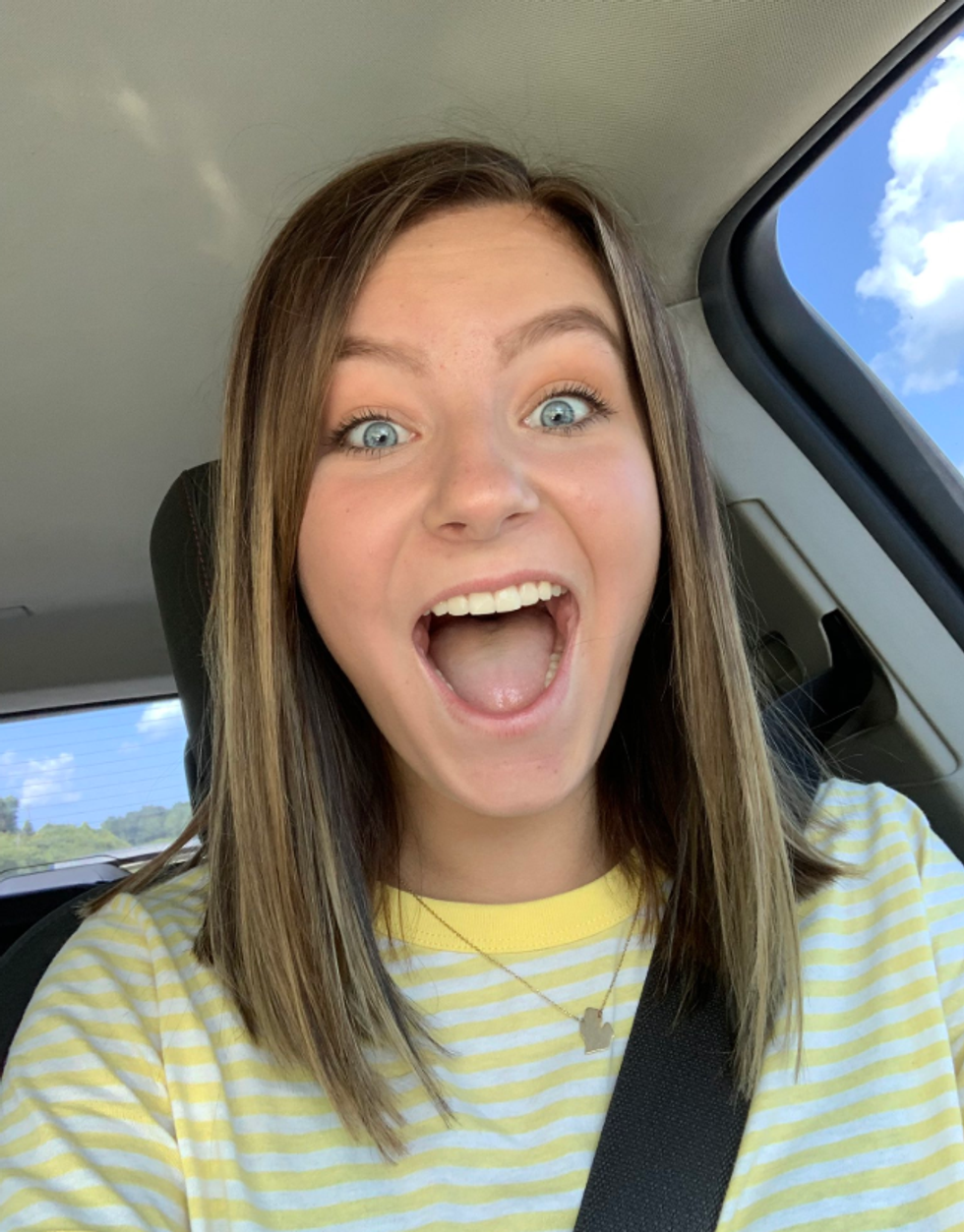 via: Twitter
She is an eighteen-year-old with her own, tiny house. The building is 160 square feet and gives her her own space.
Based in Kentucky, this family has built themselves a tiny village.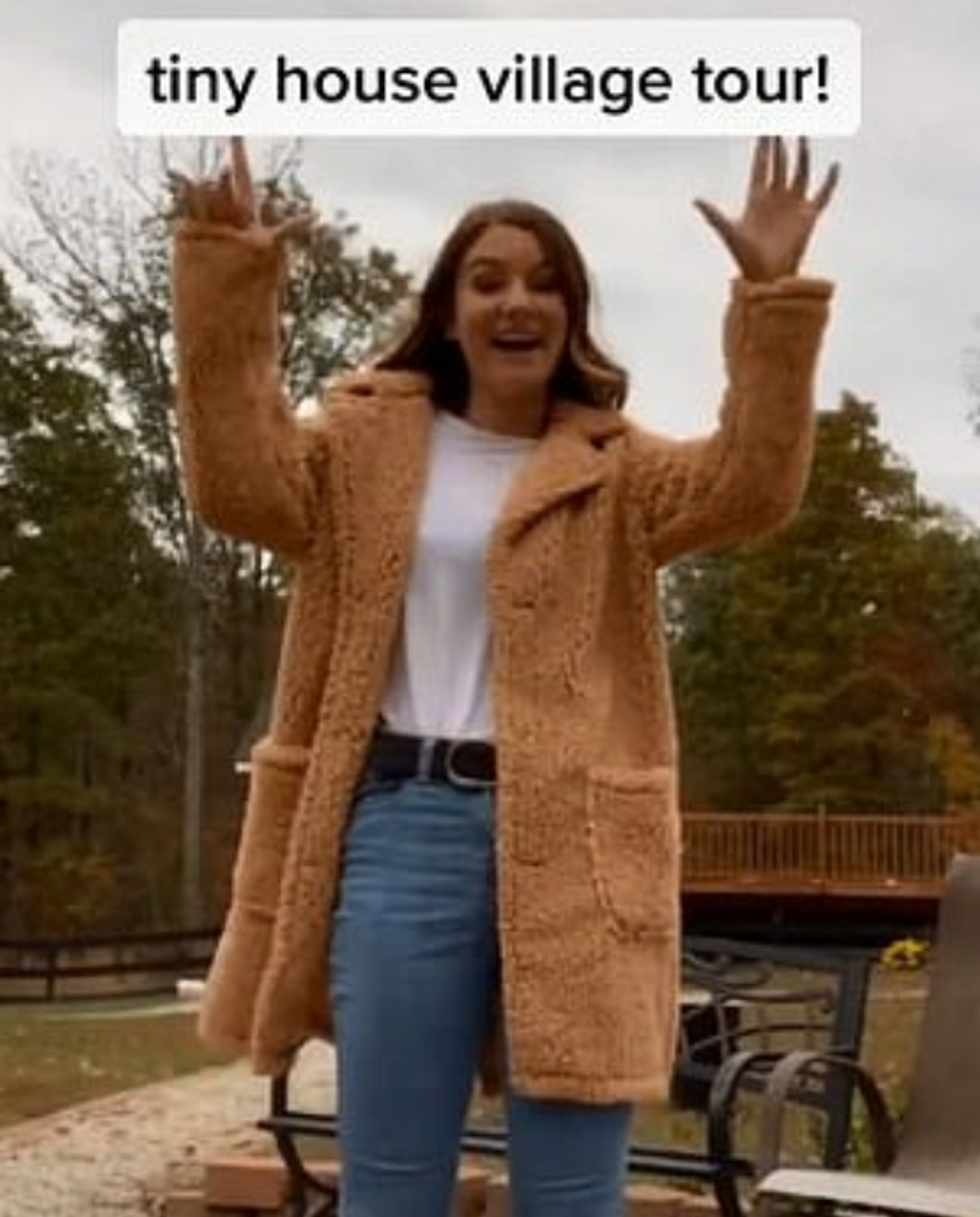 via: TikTok
Lennox posts about it on her TikTok account which has since racked up over 300,000 followers.
The private land consists of 6 tiny homes, all built for different functions.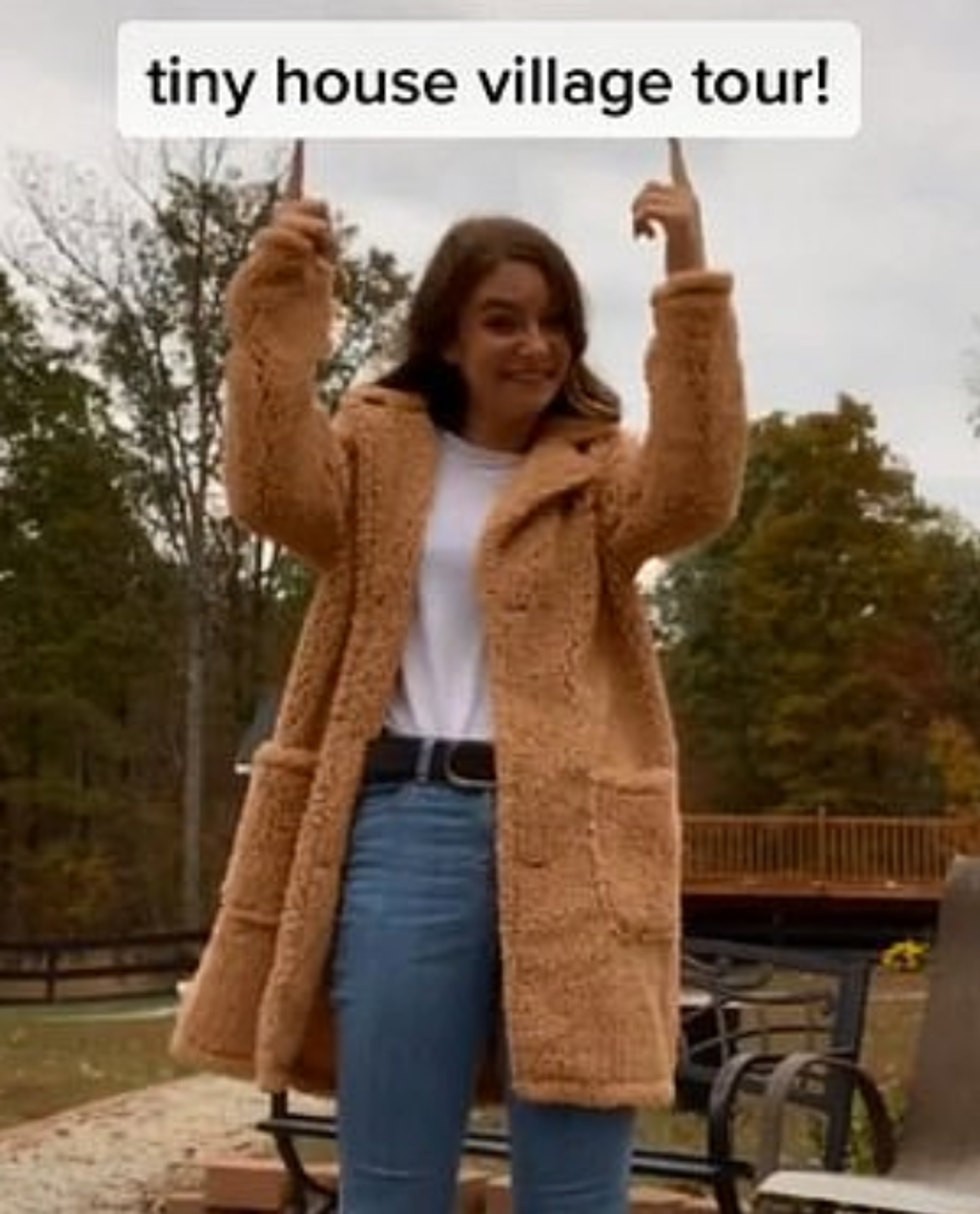 via: TikTok
And lucky for you, I'm going to give you a little tour of their little homes.
Let's start off with the actual village.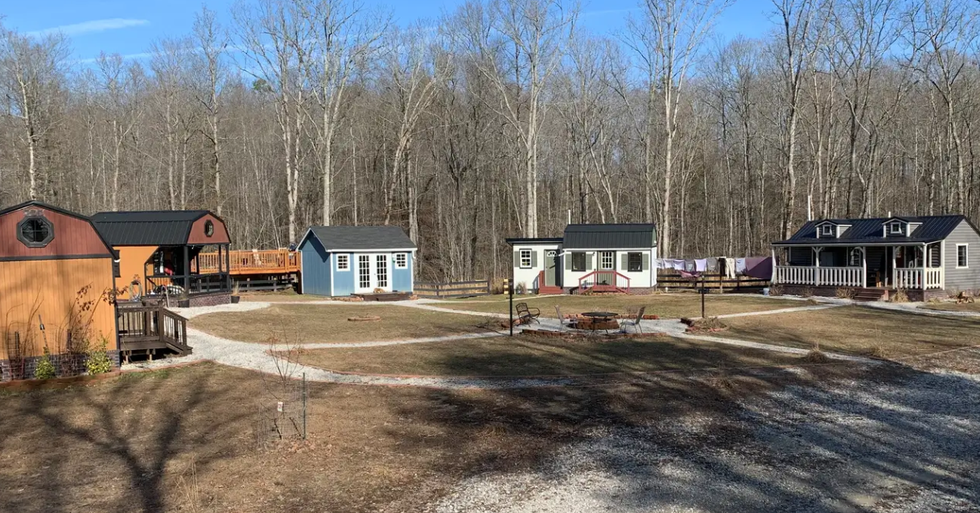 5 years ago, the Brinks family decided to move out of their home in Michigan and start this project. In 2015, they bought a chunk of land for $57,000 and started their new lives.
Their aim was to live a more sustainable life.

They decided that tiny houses would be the best option because they produce less waste, require less heating, and can be way more environmentally friendly.
This is what Kelli had to say about their plans: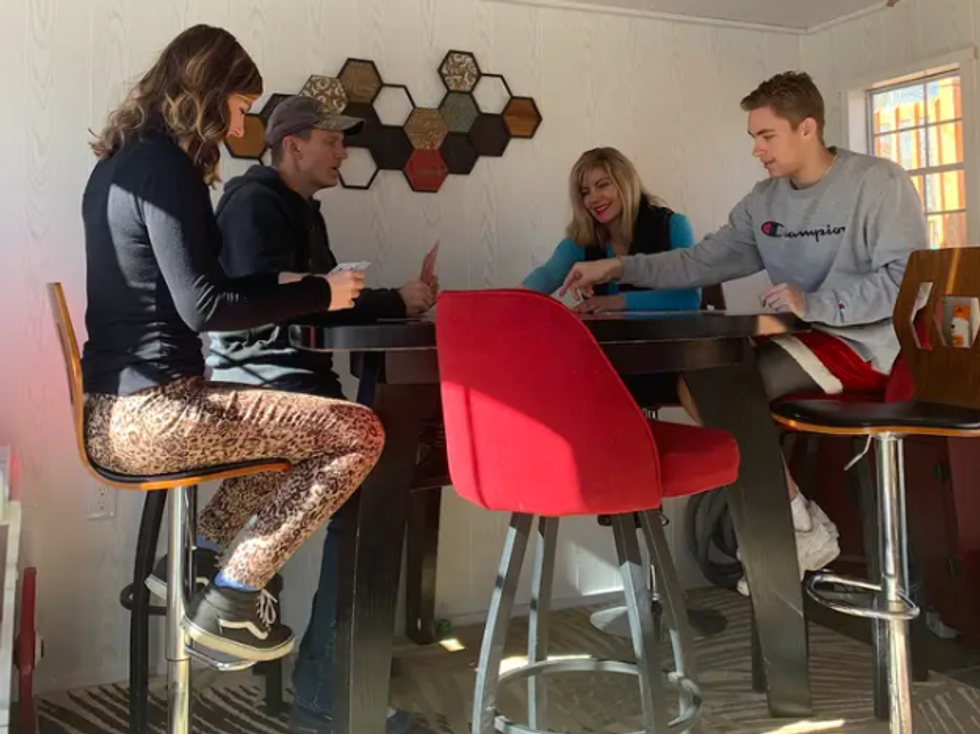 "Initially, my husband wanted us all together in one cabin, but I argued on behalf of the kids for their own privacy." This is the prime reason as to why they opted to buy smaller houses.
So, why did they choose Kentucky?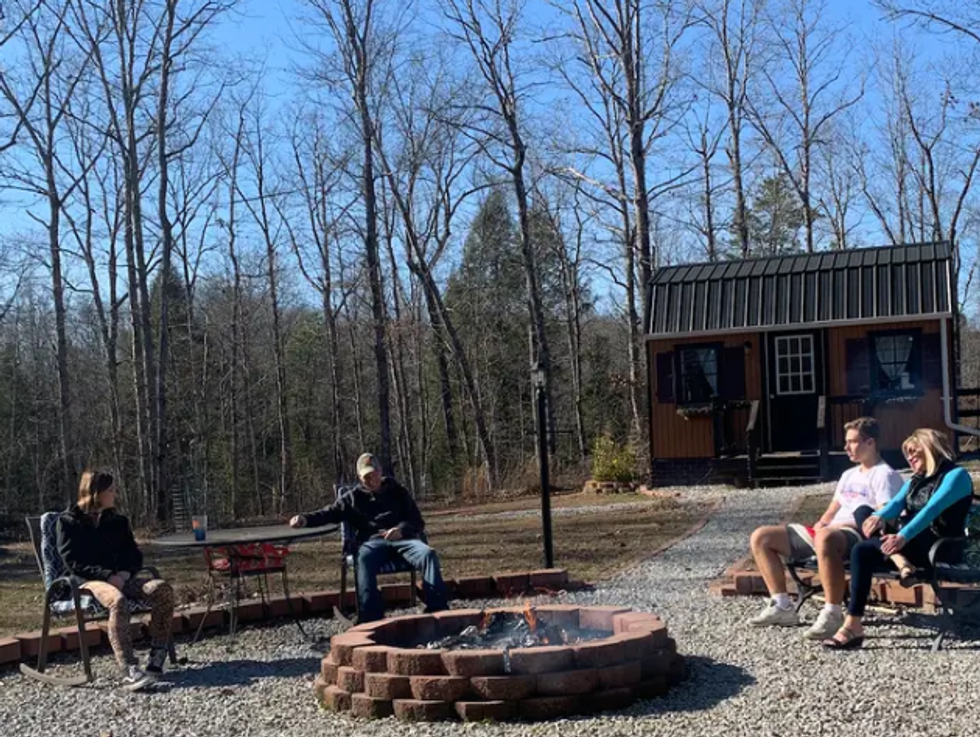 "We chose London, Kentucky, because of the lack of restrictions for housing and because the land was much cheaper than in areas of Tennessee that were closer to the family but more expensive and with restrictions."
The first house belongs to the parents.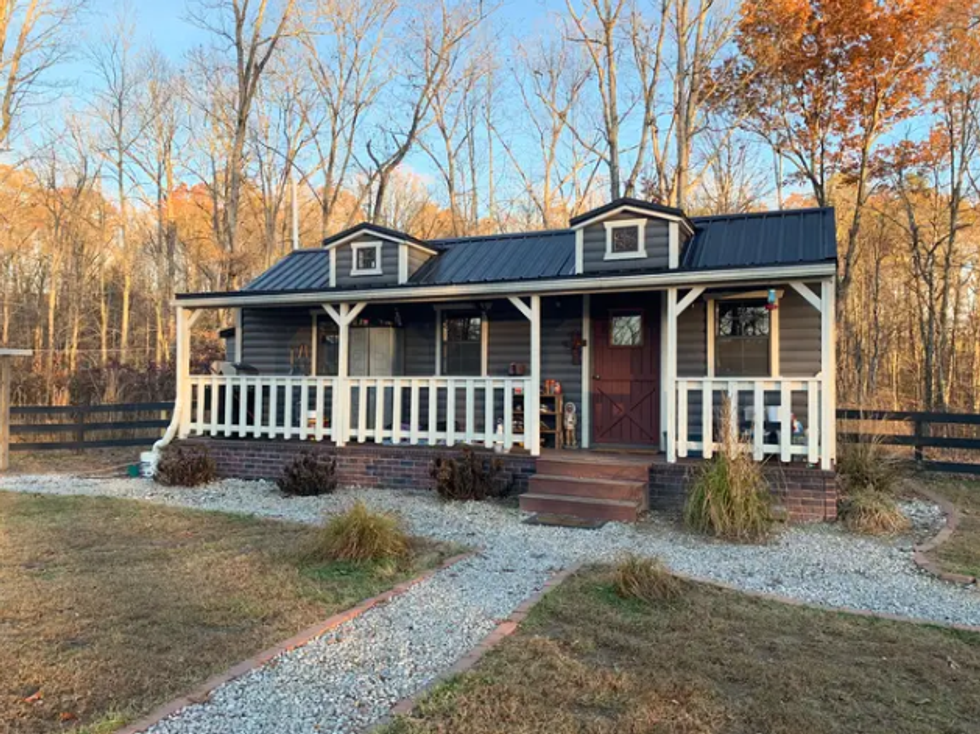 Kelli and Ryan Brinks' home cost them $9,000 and after a few changes, they have settled into the place well. "We asked for amendments including extra windows, an extra cutout area in back for an exit door, and real dormers up top to add more natural light," Keli said, describing the process.
They have a little living room.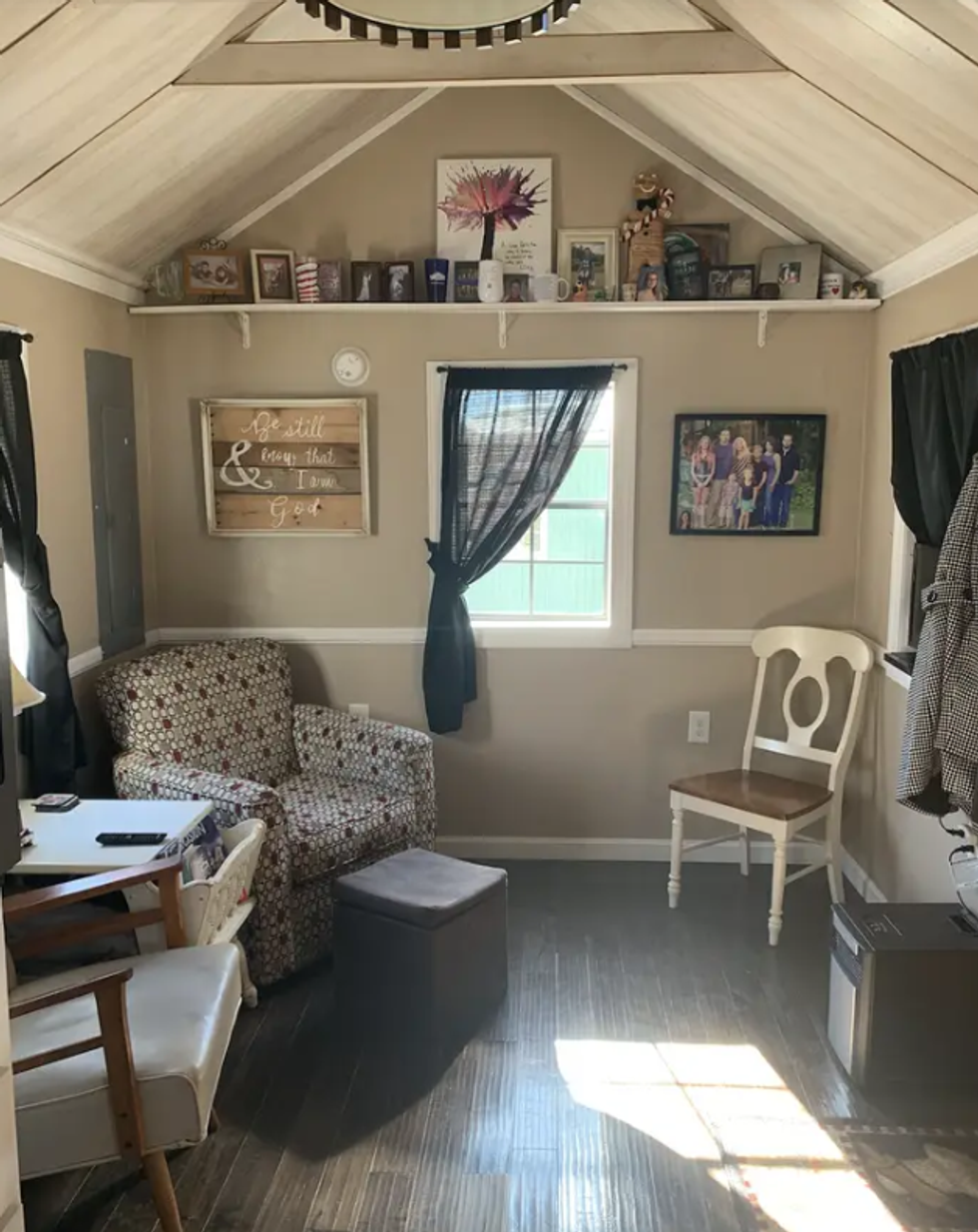 When you walk into their home, to the right is a little living room. Their choice of design and colors makes the room feel more spacious.
And then to the left, they have a kitchen.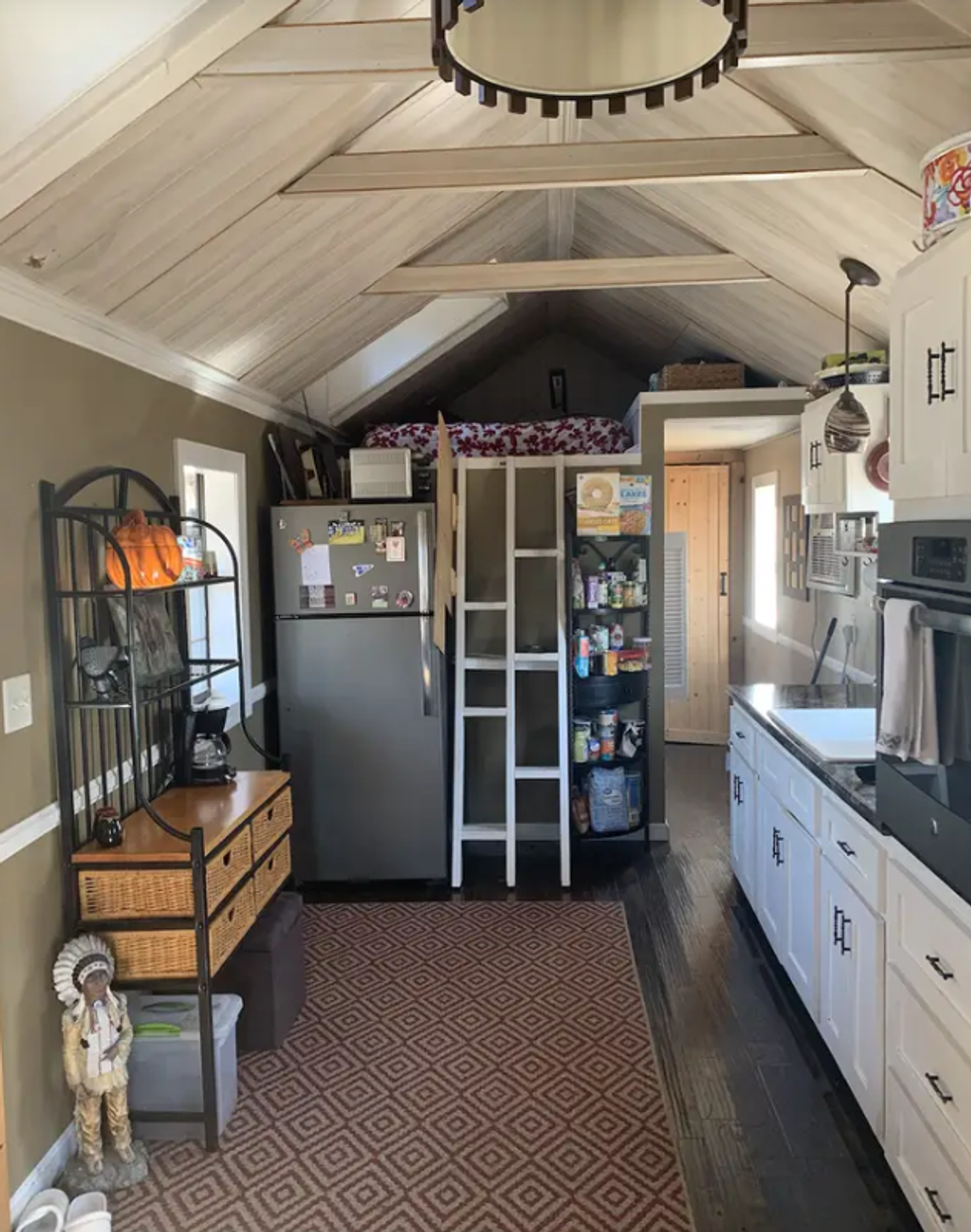 The heart of the home is fully equipped with stainless steel appliances, storage, and the usual units.
Then they have their bathroom, with a full-sized bath.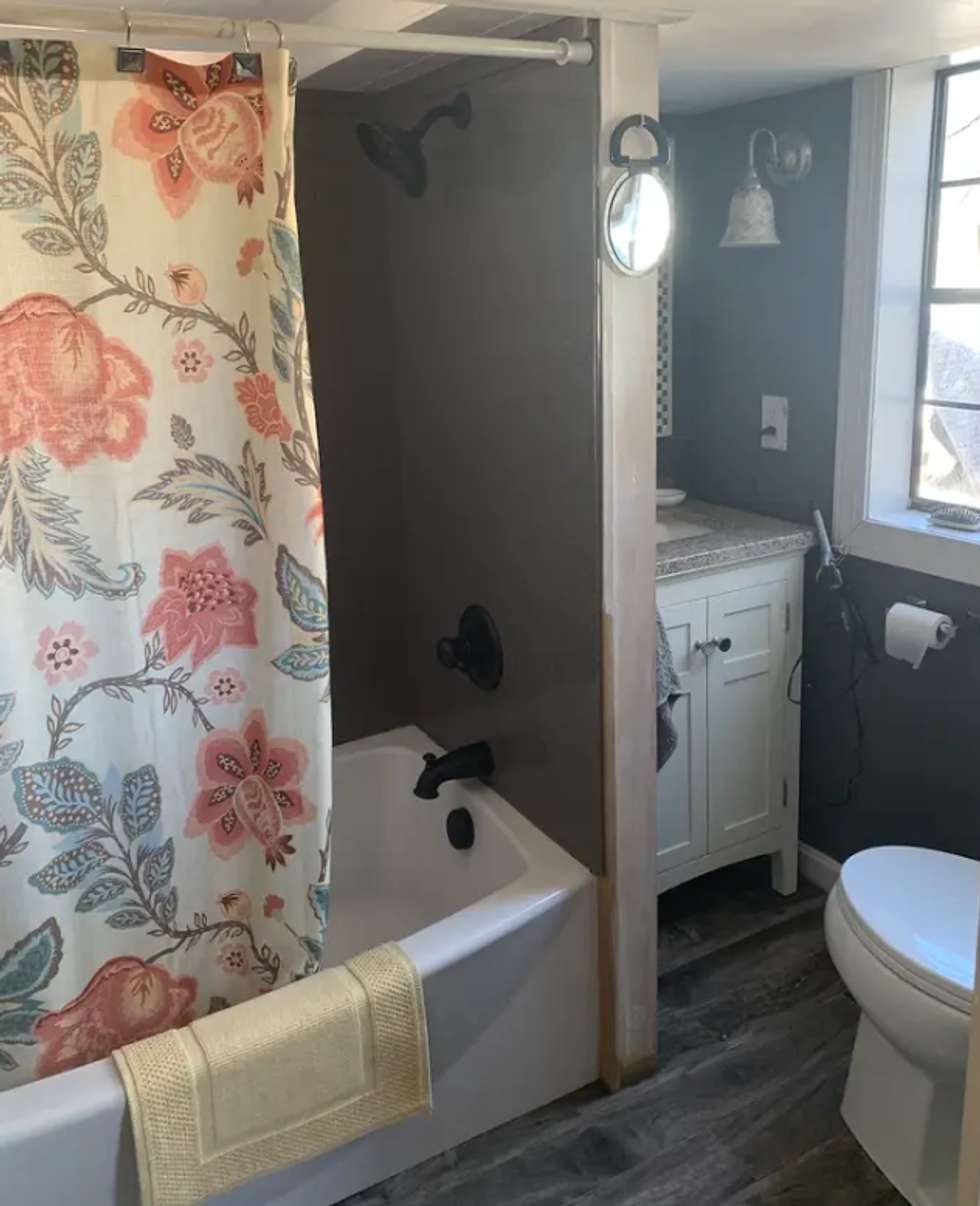 You may think that because this house is tiny, you wouldn't be able to fit such a big bath in there but hey, Kelli and Ryan managed it!
Next door, they also have a house for their kids' bathrooms.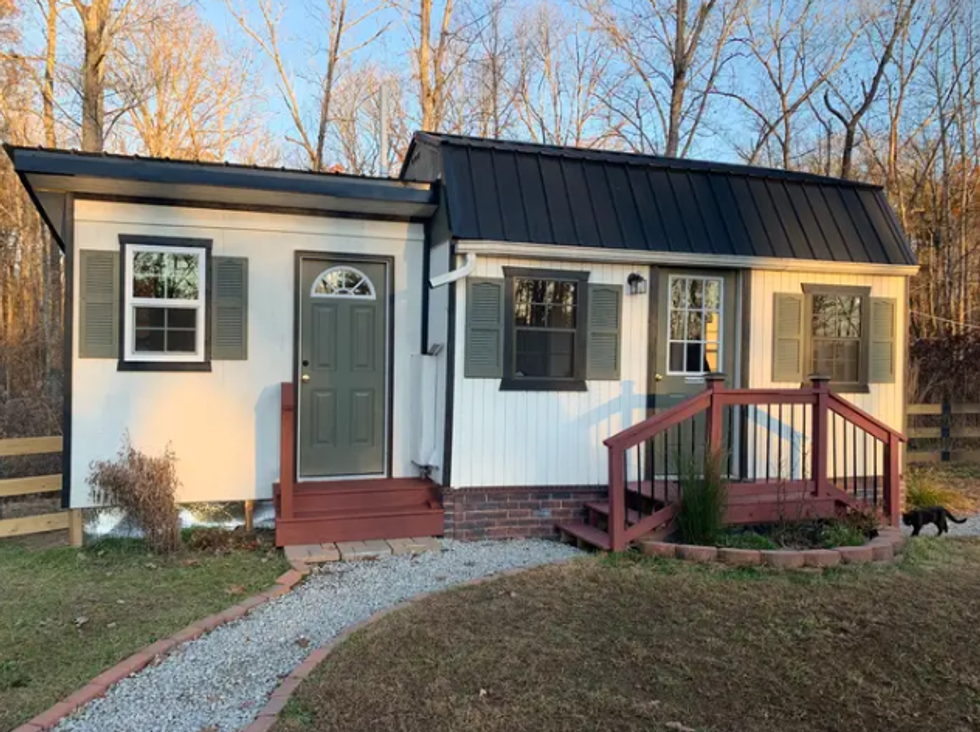 Because Lennox and Brodey's tiny homes don't have bathrooms, they decided to buy a house to give them each their own lavatories.
But the only problem with this set-up is that they would have to go outside every time they want to use it.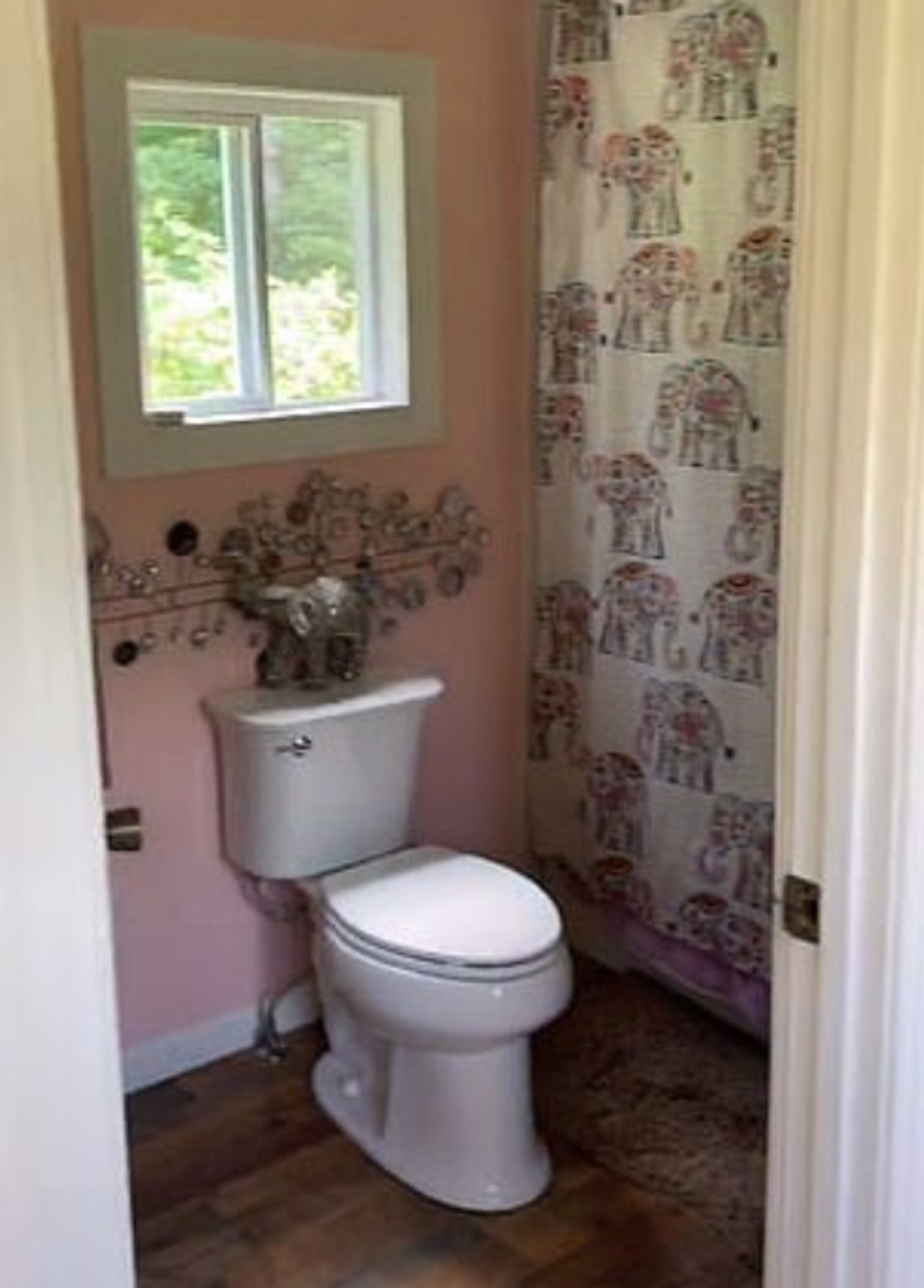 "It's really not that bad," Lennox said. "It seems much worse than it is. I just put a coat on if it's cold or raining. I'll just bundle up and run over there."
Inside that house, there is also a guest bedroom.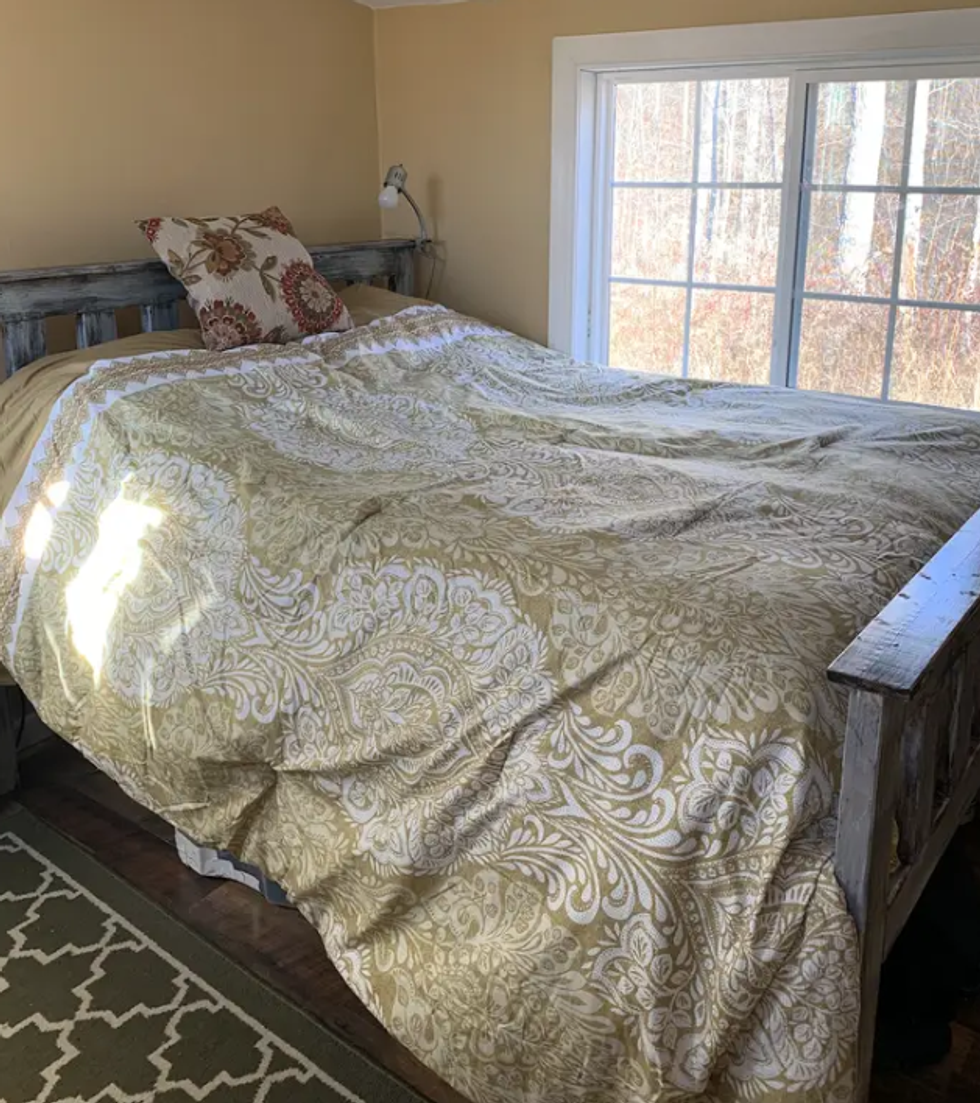 Other than that, there is also a washer and dryer in there.
Now let's move onto their children's tiny houses.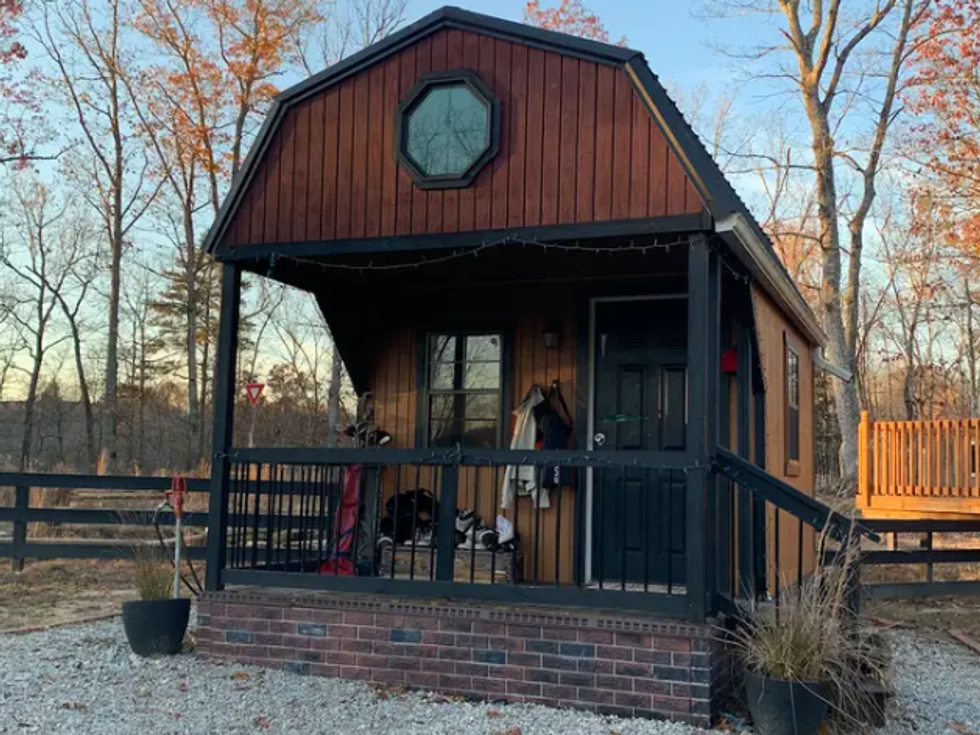 First, we have Brodey's home. This 160-square-foot house is a wood cabin that features a cute porch.
The sixteen-year-old even has a loft where his current bedroom is.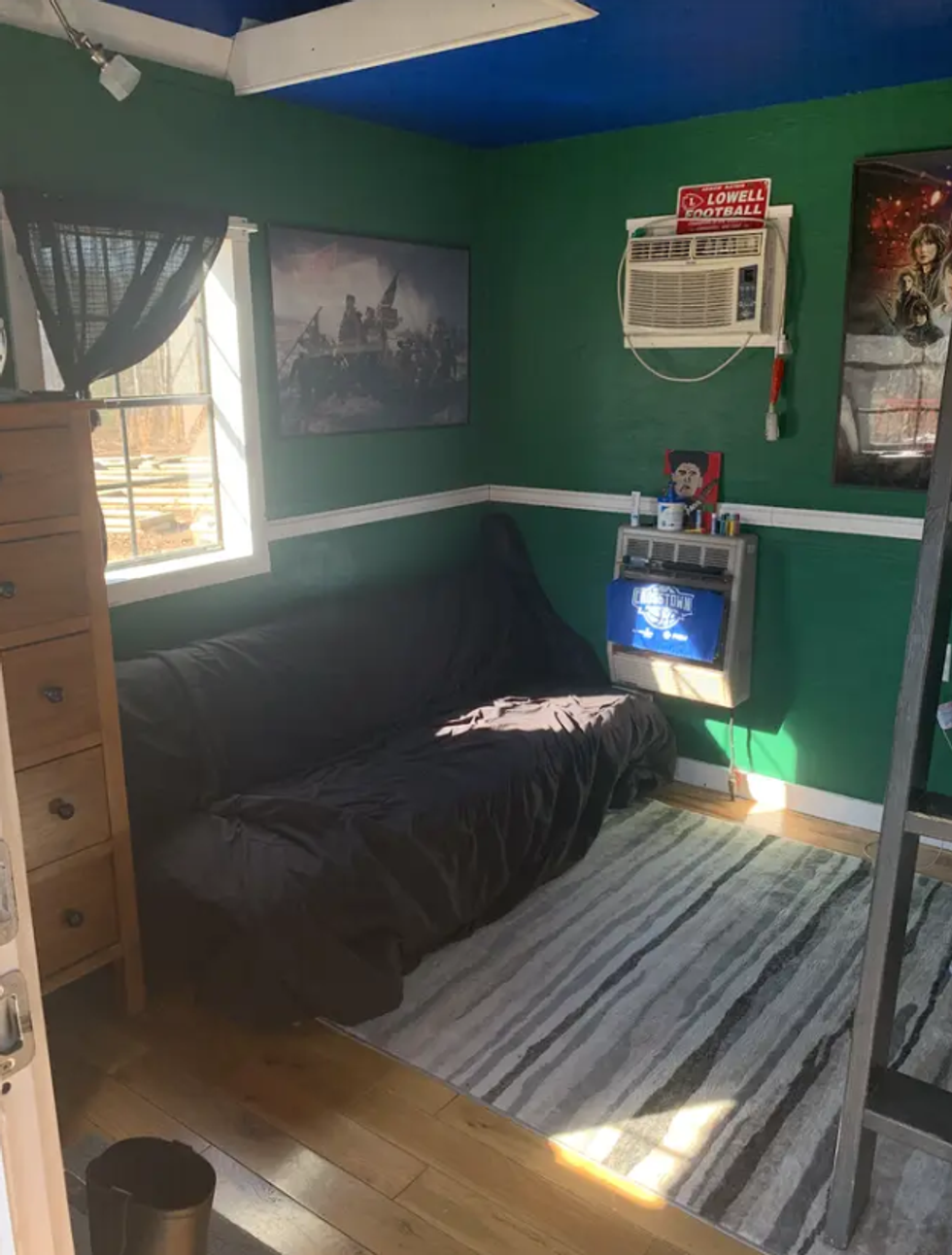 The ground floor has a couch, a TV, and a dresser.
His sister said this: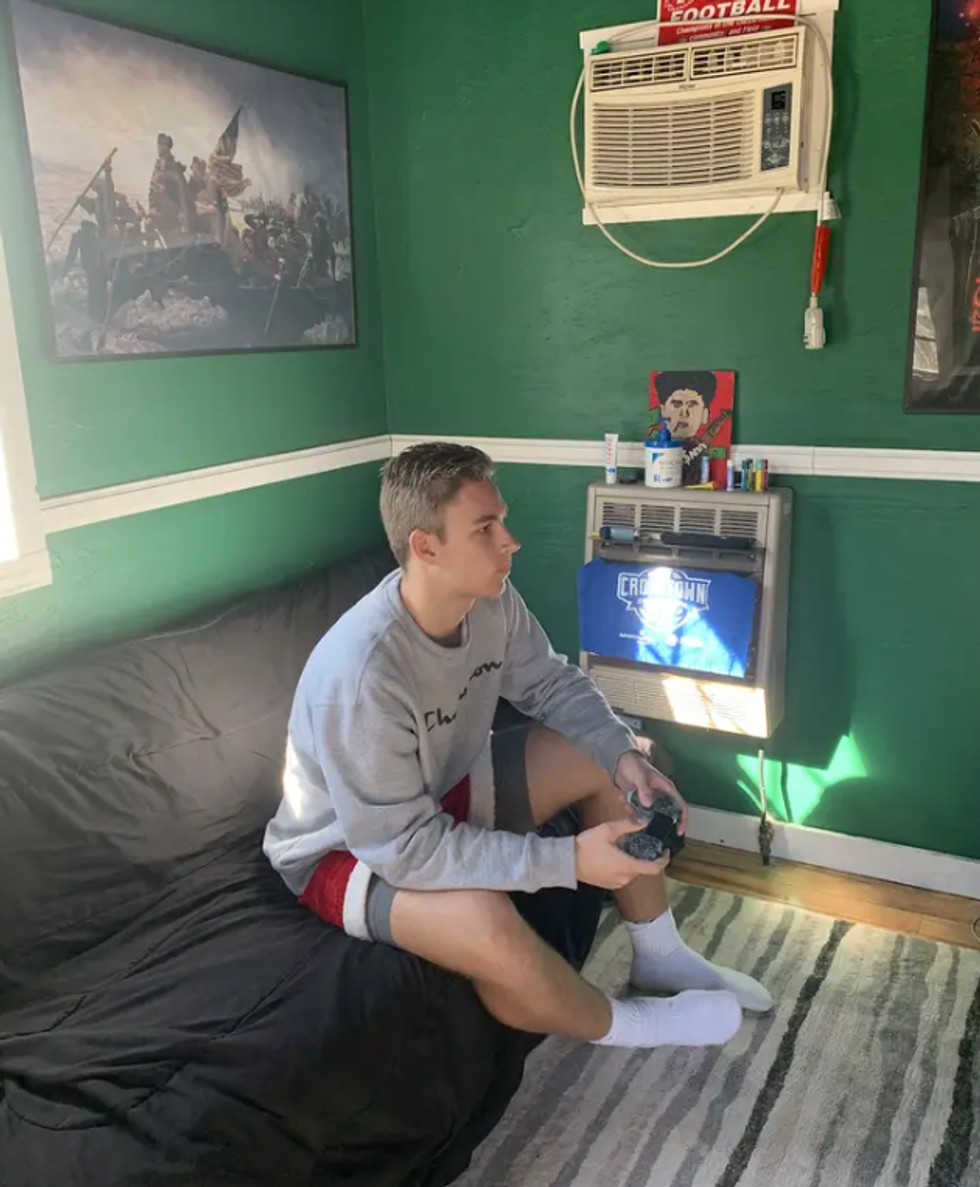 "When my parents were first deciding which houses to put down, me and my brother both got to pick which model we wanted," Lennox said. "My brother picked one with a larger porch."
And now this is her special place: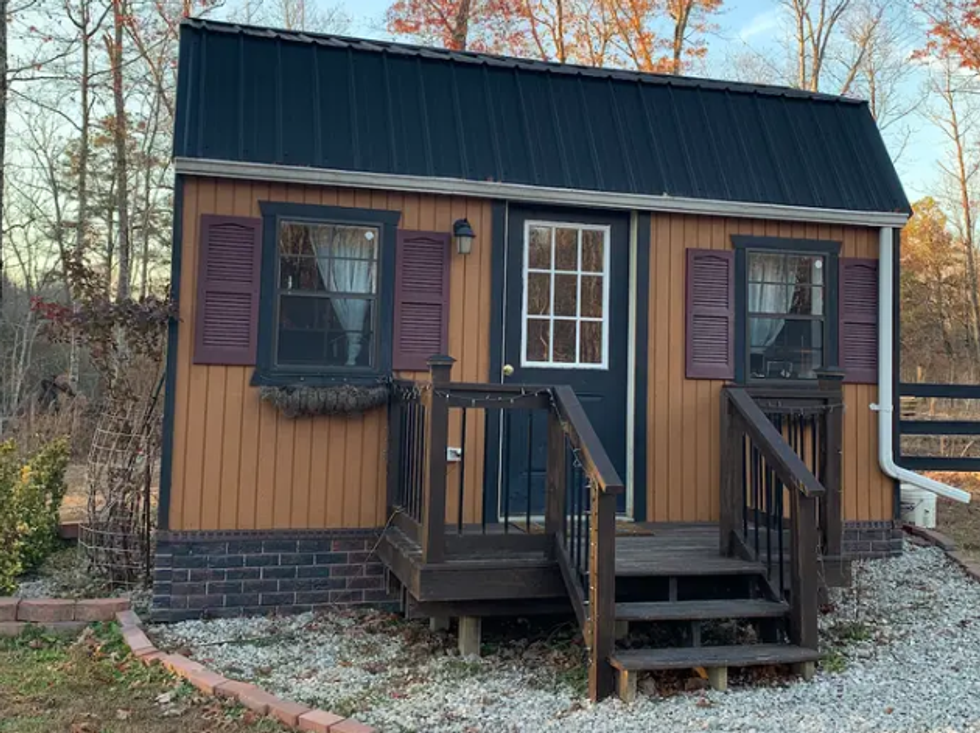 Lennox lives next door to her brother in her own 160-square-foot house.
On the ground floor, Lennox has a couch, a dresser, and a TV.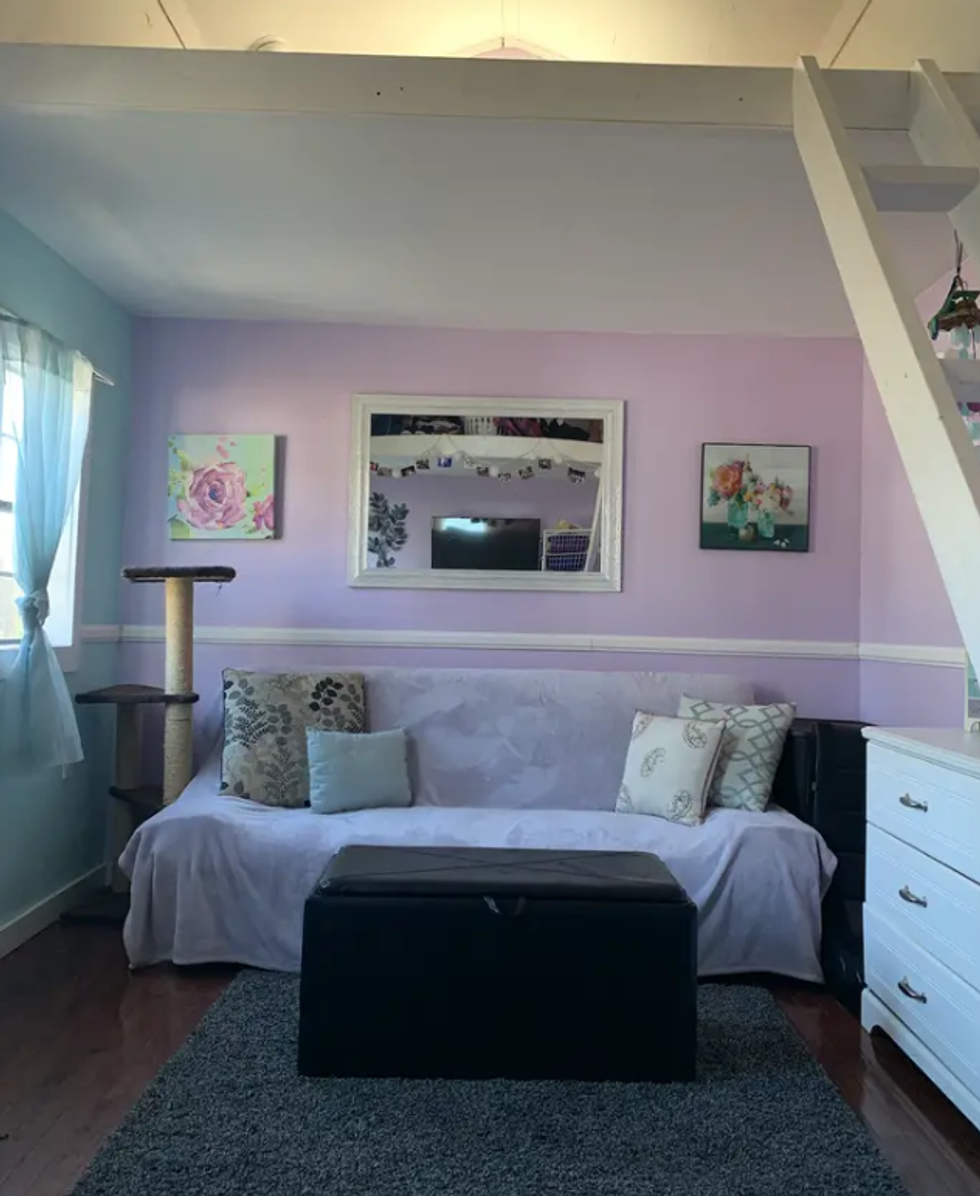 And upstairs, in the loft, she has a full-sized bed. She currently switches between her dorm at college and her tiny house. She mentioned that even though the concept is "weird" to some people, she loves the privacy.
The family also have their "pool house."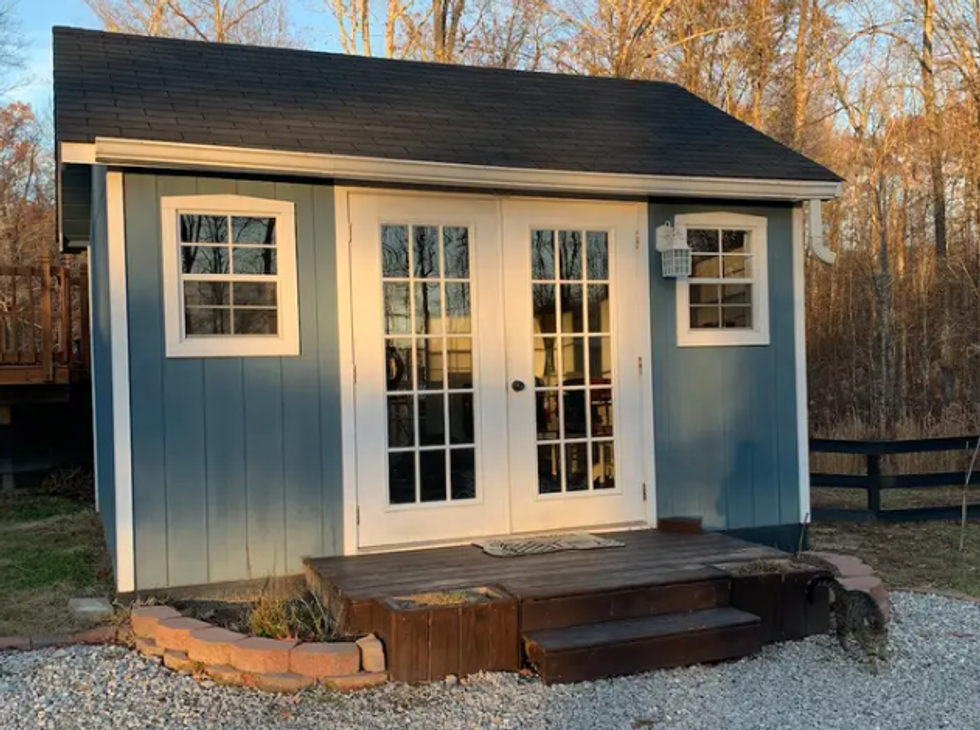 This is where they can all come together and spend time with each other.
There are several seating areas inside...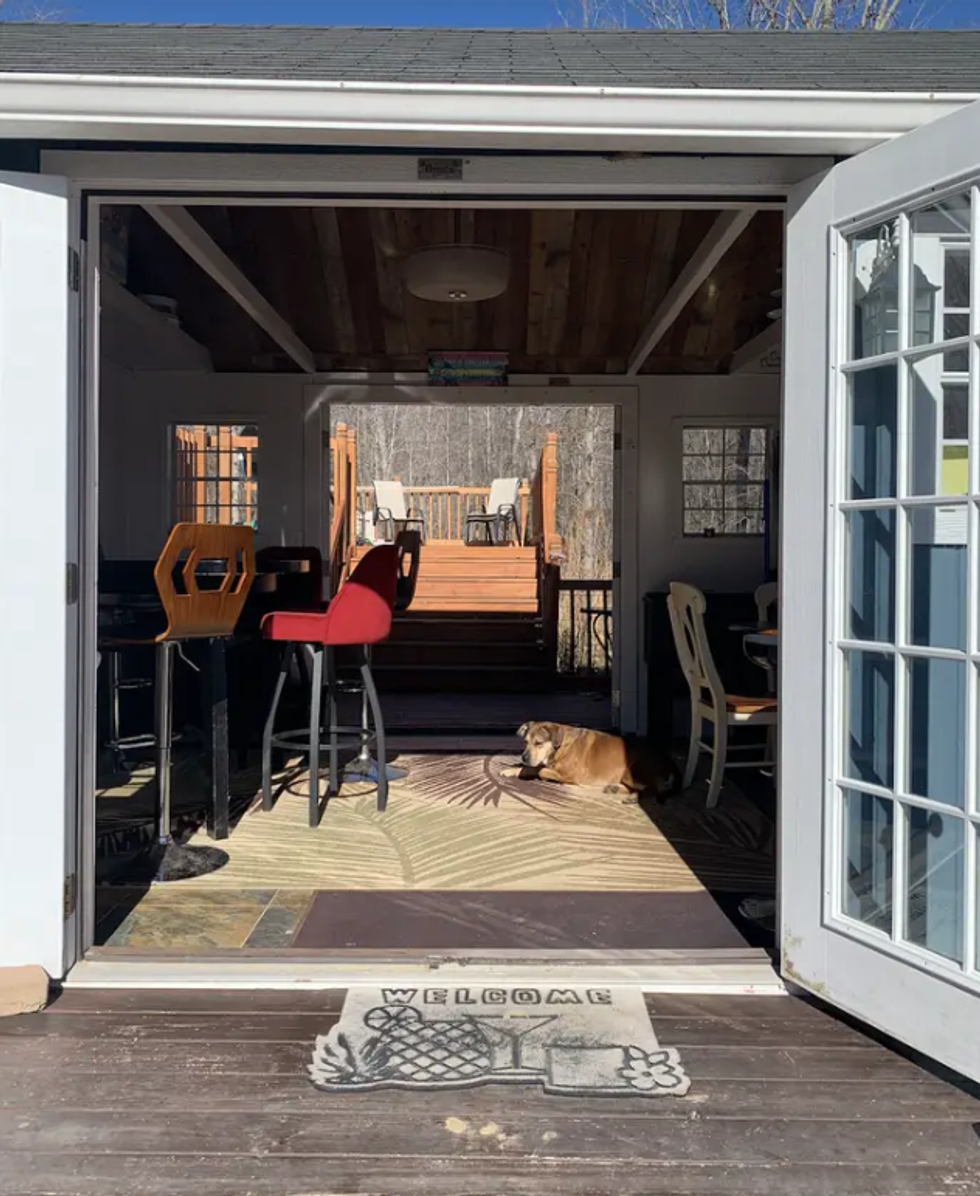 The pool house measures 180 square feet and opens up to a pool which is 8 feet deep.
The twenty-one-acre property also has a little farm.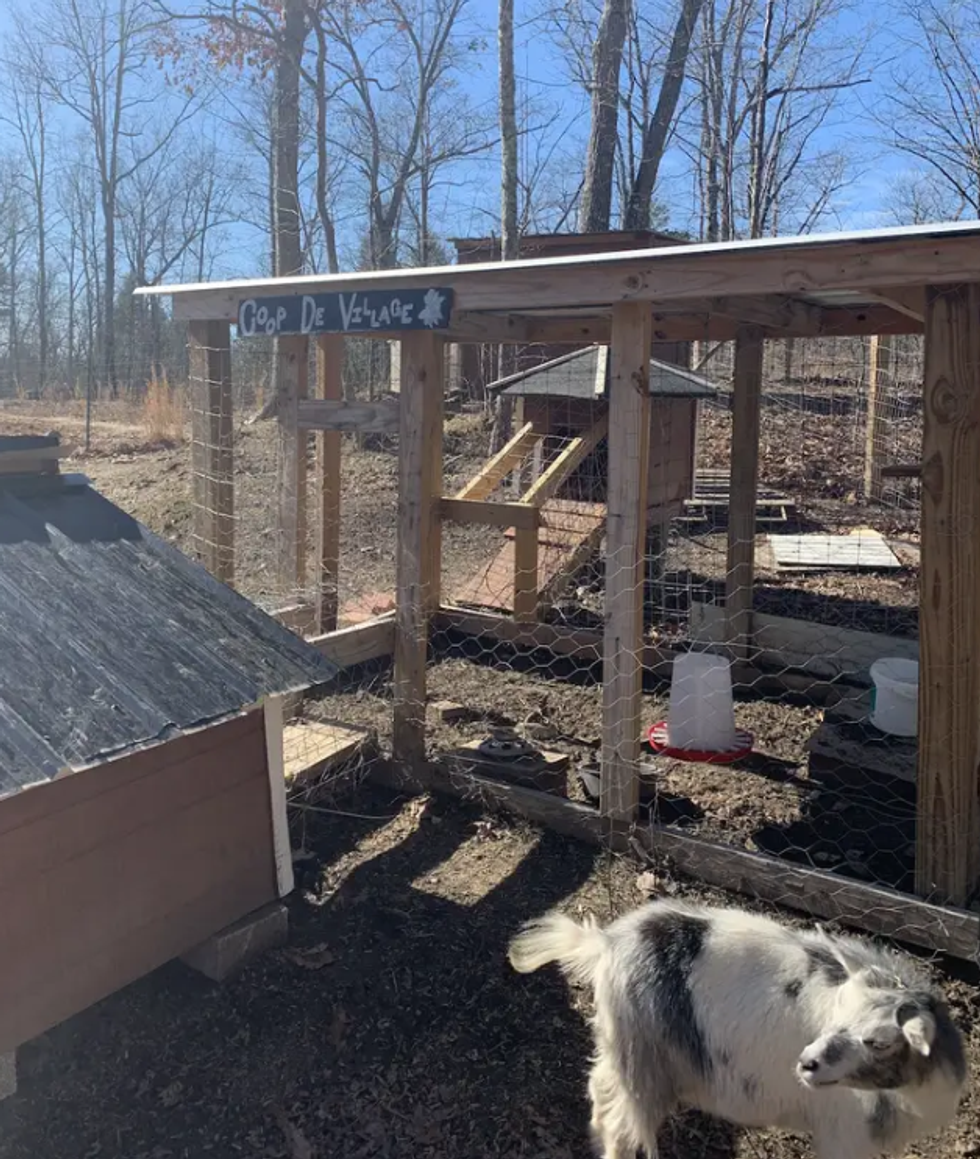 This area consists of a chicken coop, a goat pen and this helps them live their sustainable life. "We have taught them to value the Earth and to do their part to take care of it and encourage others to take care of it," Keli said. "Family togetherness, fresh air, outdoor exercise, growing and cultivating food, and taking good care of animals so they can take good care of us is what we want them to live for and pass down to the next generations."
And if you've been inspired by this article then I have some good news for you.
If you keep scrolling, we've shared fifty small ways you can make a difference which will help make our planet a better place to live.