A firefighter has tragically died while battling a wildfire in Los Angeles caused by a gender reveal party.
This is a devastating loss...
America is on fire...
And to make things even worse, an over the top gender reveal party caused even more destruction when a pyrotechnic device set on fire.
And now, a firefighter has lost his life tackling the blaze that was sparked by the party.
This is utterly heartbreaking.
Now, we all know that wildfires are one of Mother Nature's most deadly forces...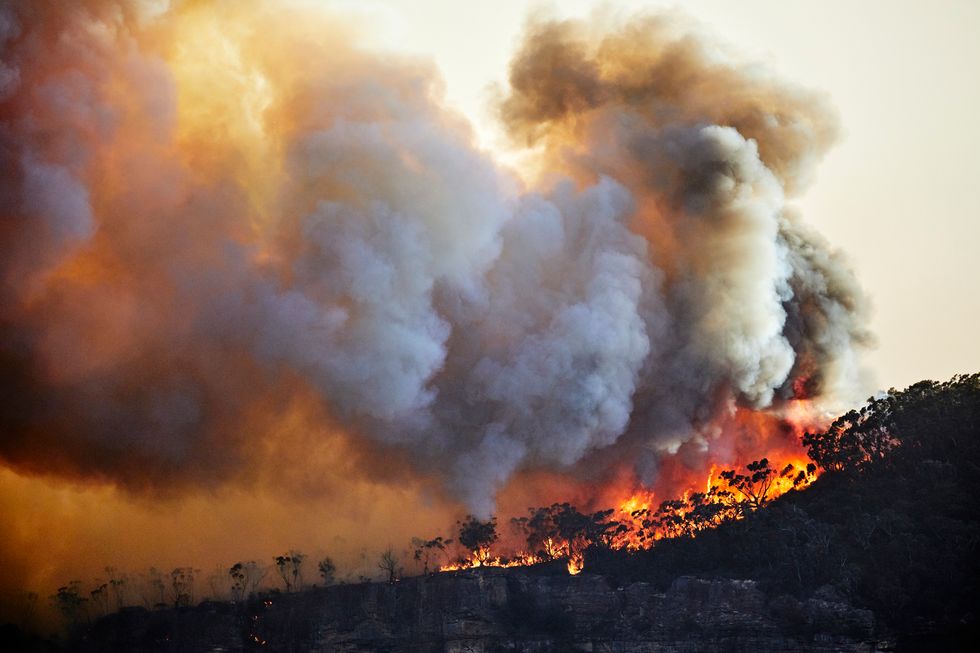 And there is absolutely no stopping them from spreading their path of destruction.
These uncontrollable fires occur in areas with a hot climate...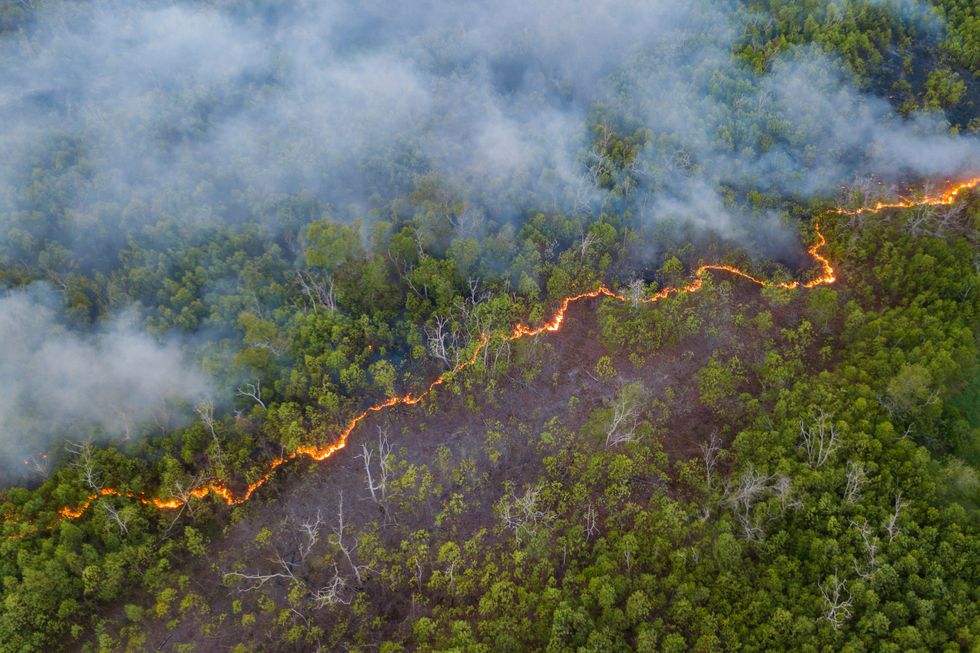 So they're very common in places such as Australia, Africa, South-East Asia, South America... and even here in the United States.
Even though a small percentage of wildfires are caused by human activity...
nowhere and their destruction can be terrifying.
Take the Australian bushfires at the start of this year, for example.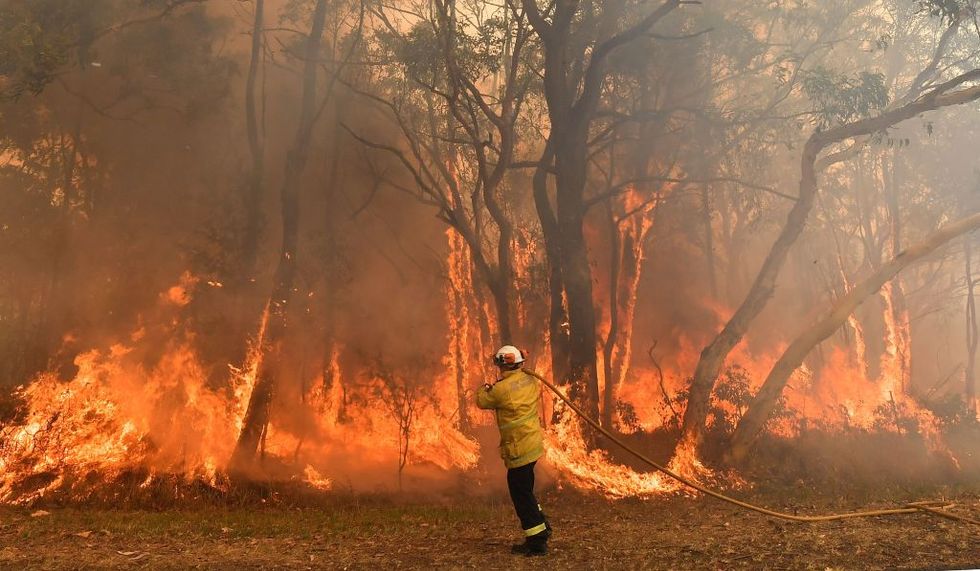 Igniting in December of 2019 and finally burning out in March of this year, Australia faced one of their most deadly summers in decades.
The fires were utterly devastating.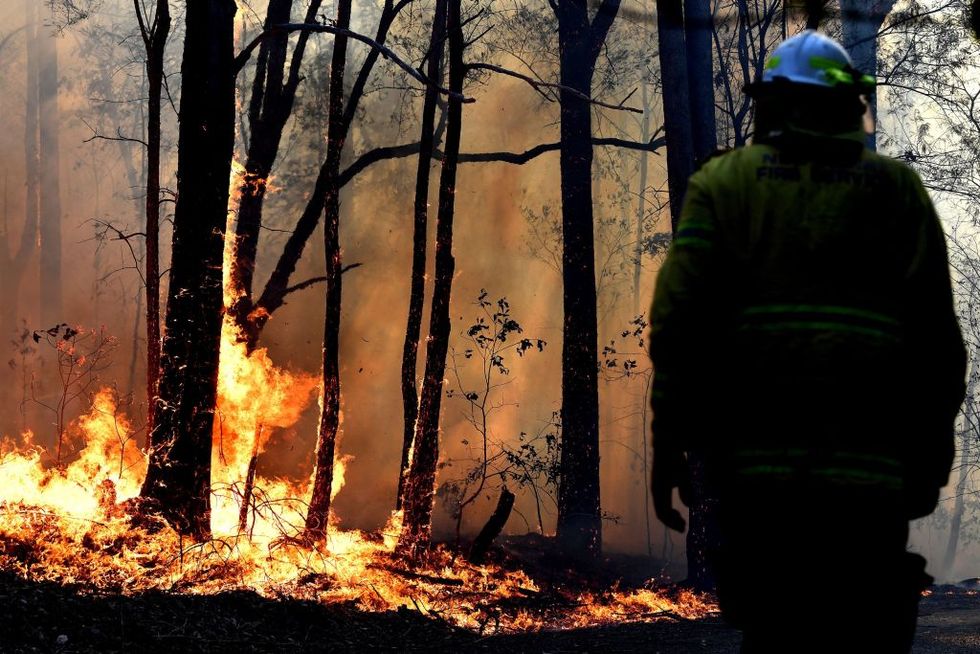 Thirty-four people in total
lost their lives
and more than 2,700 homes were completely destroyed by the flames.
Australia's wildlife numbers may never be the same ever again.
estimated
that approximately 8,000 koala bears perished in the bushfires alongside thousands of other animals and birds.
It was an utterly tragic time for Australia...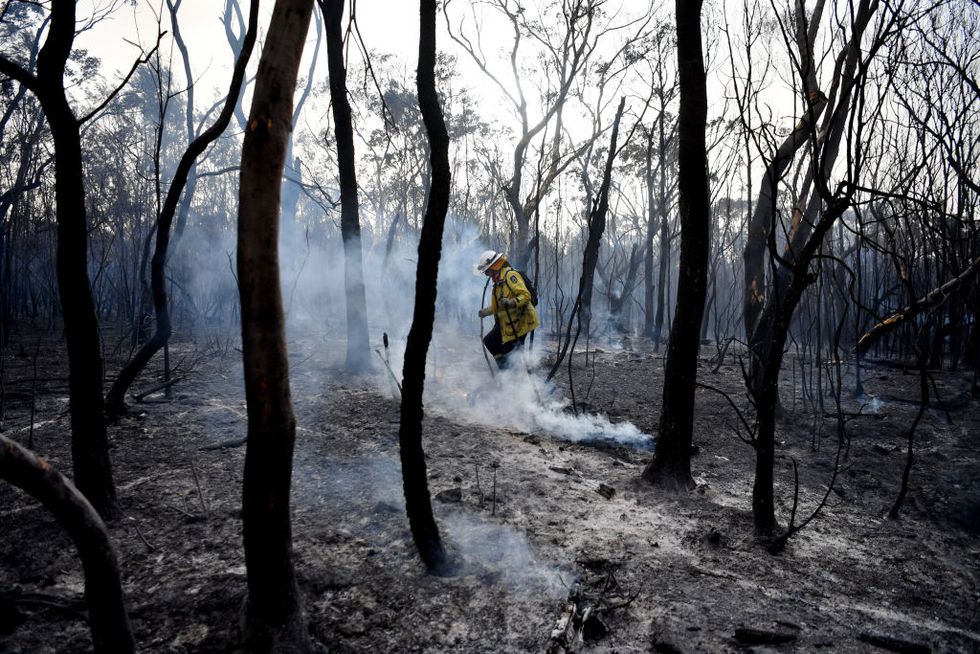 And even though they're now healing thanks to the help of volunteers all around the world, the 2020 bushfires are something the country will never get over.
And now, just to make this terrible year even worse...
California has been absolutely ravished by wildfire for the past few months...
Family member flying out of California this evening just sent along these photos from the flight. She said passenge… https://t.co/jF7aap3Pqu

— Oliver Darcy (@Oliver Darcy)1599443672.0
And it's showing little sign of slowing down.
Several different parts of the state are now burning...
The El Dorado Fire east of Los Angeles has burned more than 7,000 acres, at the time of writing...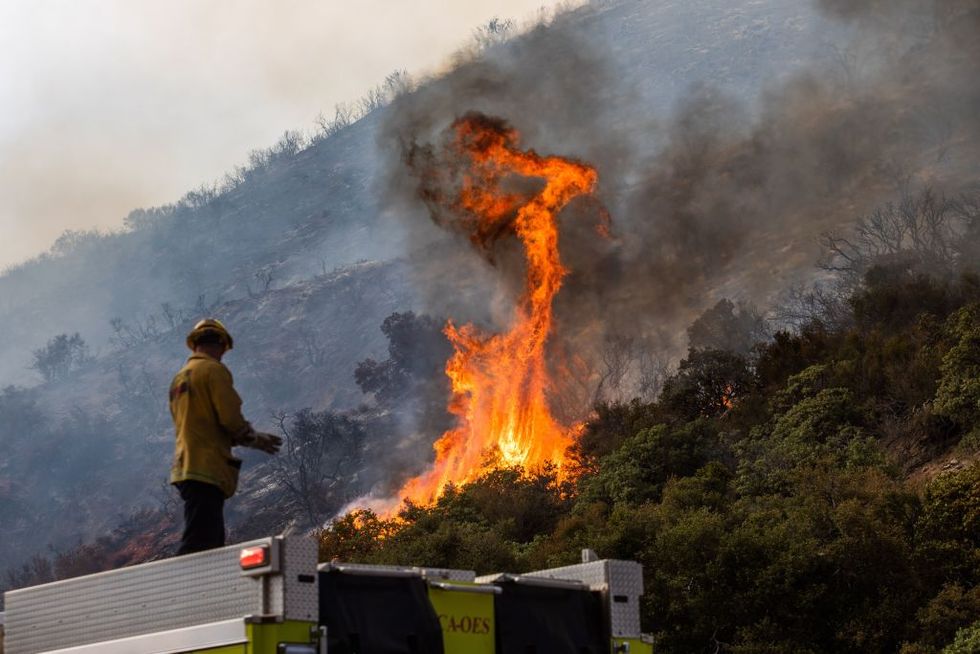 And has since prompted the evacuation of more than three-thousand residents.
More than six-hundred firefighters have been battling the blaze.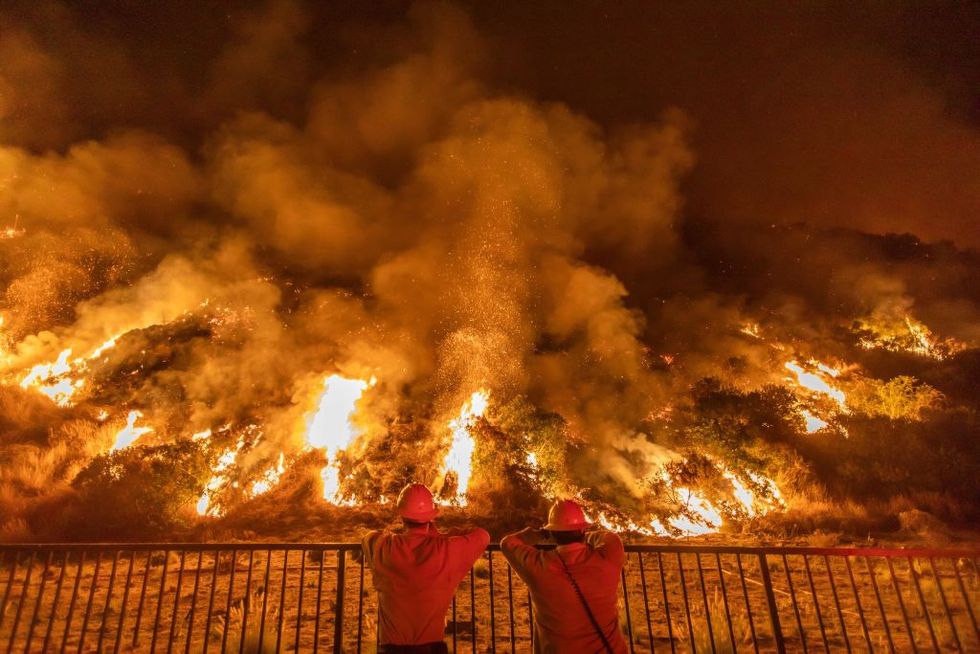 As of last month, the fire remained at 5 percent containment amid extreme weather conditions, in which temperatures soared to a record 121 degrees.
The fire is so huge that at can be seen from space...
View of El Dorado Fire from my backyard🥴 https://t.co/i8W2BrGWw9

— Jazmine (@Jazmine)1599359546.0
And it is one of twenty-two major fires burning in the state.
California Governor Gavin Newsom declared a state of emergency in 5 counties...
El Dorado Fire is now well established, going to be a long week https://t.co/WMN970nbtB

— Ryan Vaccaro (@Ryan Vaccaro)1599331174.0
Including in San Bernardino County due to the El Dorado blaze.
Law enforcement eventually managed to determine the cause of this particular fire.
El dorado fire 9pm Saturday evening Bryant and Yucaipa blvd. https://t.co/xQLJj1Ih1j

— Angie (@Angie)1599382822.0
Officials say the devastating blaze was started by a smoke-generating pyrotechnic device.
These devices are often used at gender reveal parties to generate pink or blue smoke.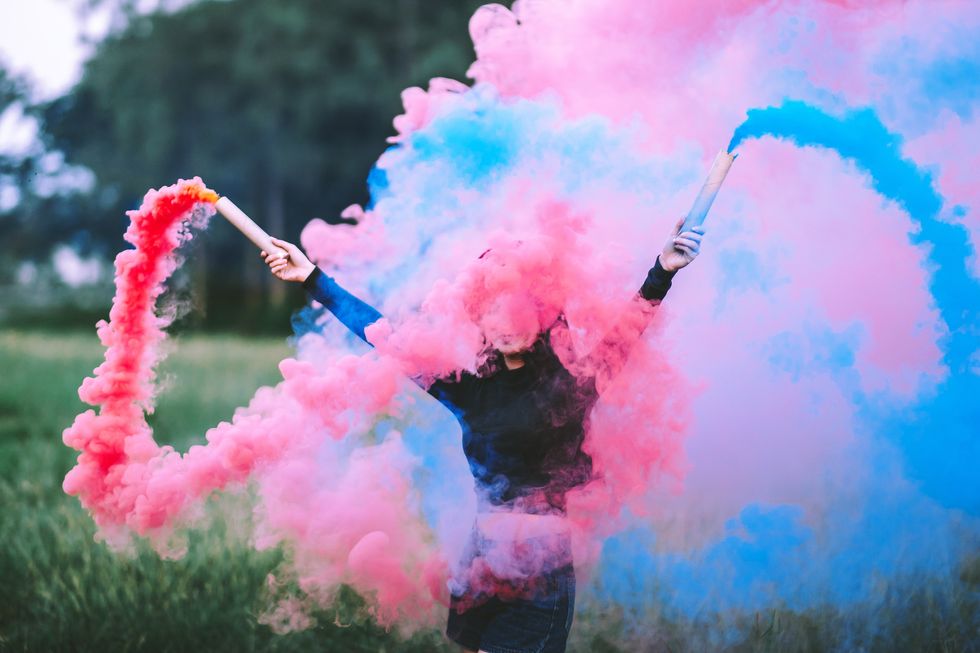 In a press release, the California Department of Forestry and Fire Protection announced the fire started just after 10:20 am in the El Dorado Ranch Park in Yucaipa. "CAL Fire reminds the public that with the dry conditions and critical fire weather, it doesn't take much to start a wildfire," the news release said.
The statement continued.
All of this devastation...
For the sake of a lavish and over the top gender reveal party. Am I the only one losing my faith in humanity right now?
According to the Daily Mail, the spokesman for the department said those responsible were at the scene when the fire began.
EXTREME Fire behavior on the #ElDoradoFire created a fire whirl. https://t.co/K3e9PeJ3Yx

— SoCalFirePhoto (@SoCalFirePhoto)1599431257.0
"We know how it started because they were still there," Bennet Milloy said. "That, and the fact that there were surveillance cameras in the park."
The people involved could allegedly now face jail time and a huge fine.
WATCH: Aerial footage shows the El Dorado Fire burning in Southern California. The blaze was started by a pyrotechn… https://t.co/KgPtKDqrrg

— CBS News (@CBS News)1599472828.0
The criminal charges could fall under "a variety of charges," he said - which would be more severe if homes were destroyed. The family could also be hit with violations of public resources codes and even arson, under California's penal code section 452. As per the Daily Mail, Arson convictions can result in a sentence of up to 9 years.
But whether or not the family involved end up doing jail time...
Justice will never be served as a firefighter who has been tackling the blaze has reportedly lost his life.
Federal officials reported the tragic loss today.
US Forest Service officials 
said
 the death occurred in the San Bernardino National Forest, where firefighters have been trying to extinguish the El Dorado fire. The cause and circumstances of his death are currently being investigated.
The identity of the firefighter has not yet been released, pending notification of family.
"Our deepest sympathies are with the family, friends, and fellow firefighters during this time," Forest Service spokesperson Zach Behrens said in a
news release.
Our deepest condolences go out to the firefighter's family during this difficult time.
Make sure to stay posted for further updates on this developing story.