Mountain biking is great for weight loss because not only do you get an awesome leg and cardio workout, but you also lose two pounds of liquid every time you pee on yourself because a FREAKING BEAR COMES OUT AND STARTS CHARGING YOU.
Yes, apparently that's a terrifying thing that can happen.
YouTuber Dusan Vinžík was following his friend down the mountain when an enormous brown bear appeared and started to charge after his friend.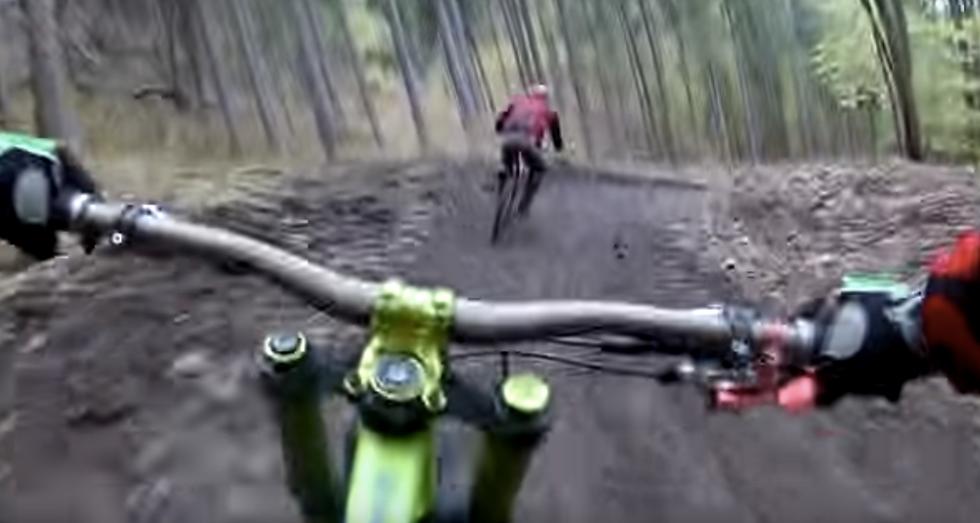 via: YouTube
Vinžík yells to warn his friend that they've got company, and the bear then ambles off-trail. The other biker comes to a quick halt, probably saving their butts since a switchback in the trail would have brought them right into the bear's path.
And well, Yogi would probably win.
They don't know why he charged them — maybe he's into cross-training or something — but they think Vinžík's yelling, plus the presence of multiple bikers, that spooked the bear enough to make him go away. Thank goodness.