If you've ever traveled on business, especially to a far-off place, you know that life outside of work can be a little lonely.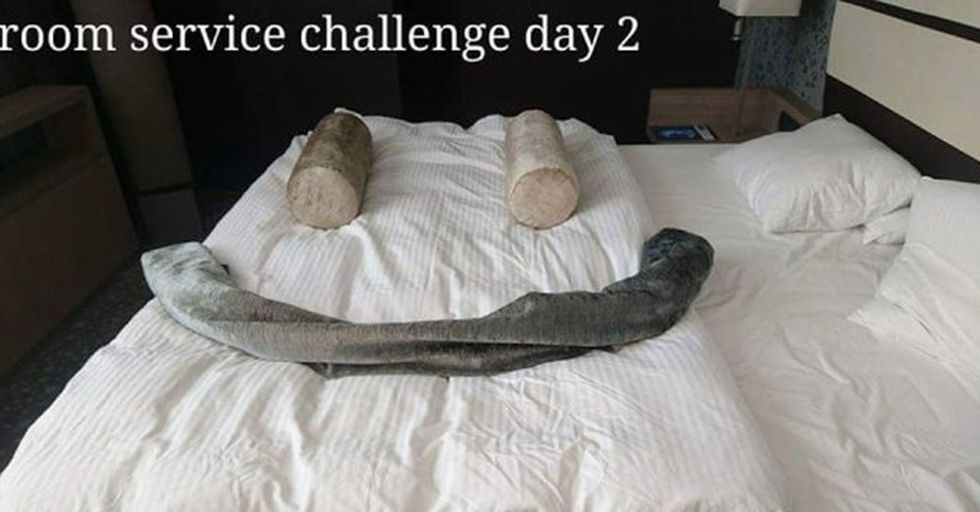 You're not with friends or family, so you get your relationships in where you can find them. One particularly creative business traveler in Azerbaijan offered a "gift" to his hotel's housekeepers, and they came back with truly cute notes and drawings. Take a look at the wonderful exchange over a week or so.
The first day, he leaves this in his room.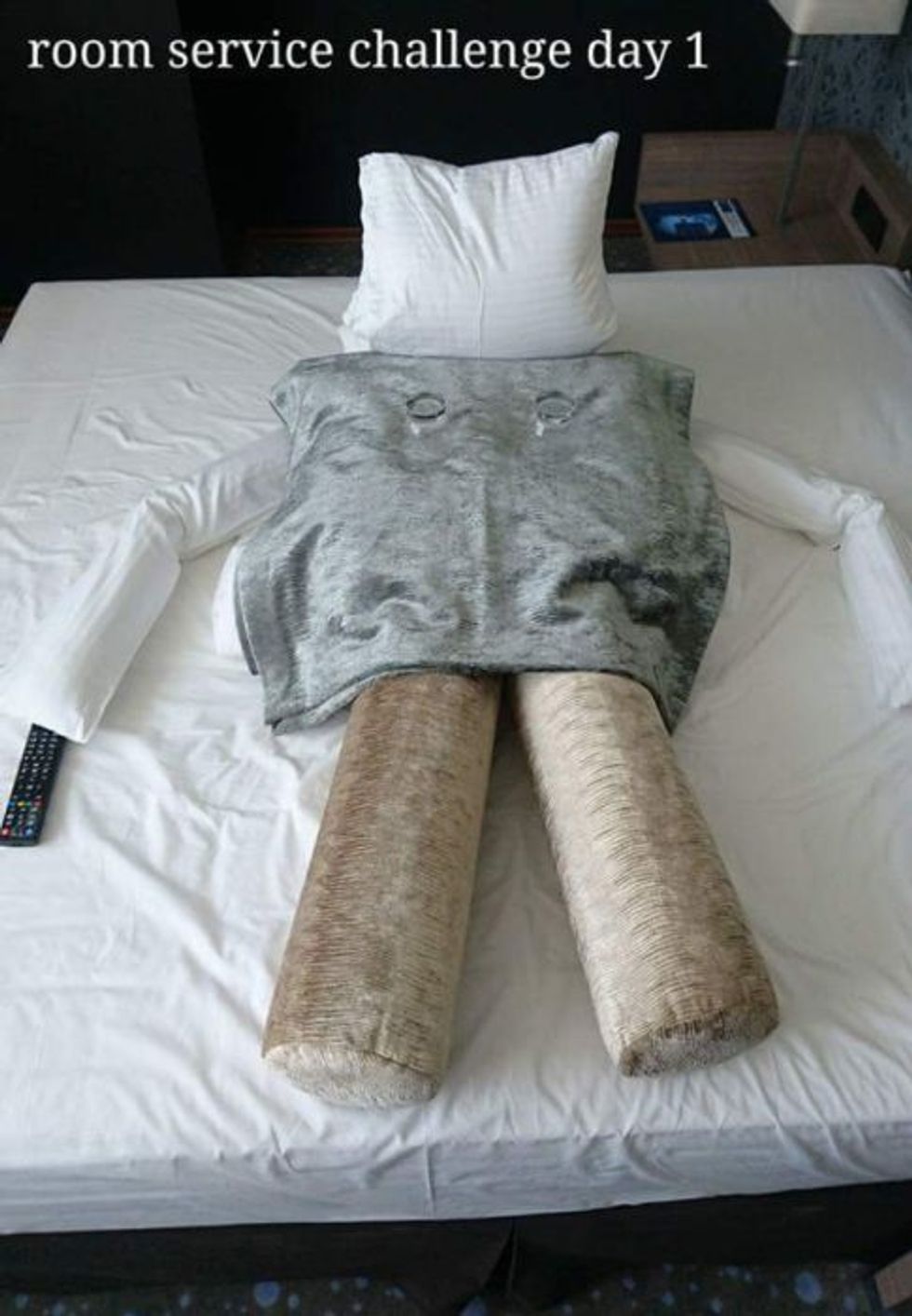 Housekeeping leaves a perfectly made bed...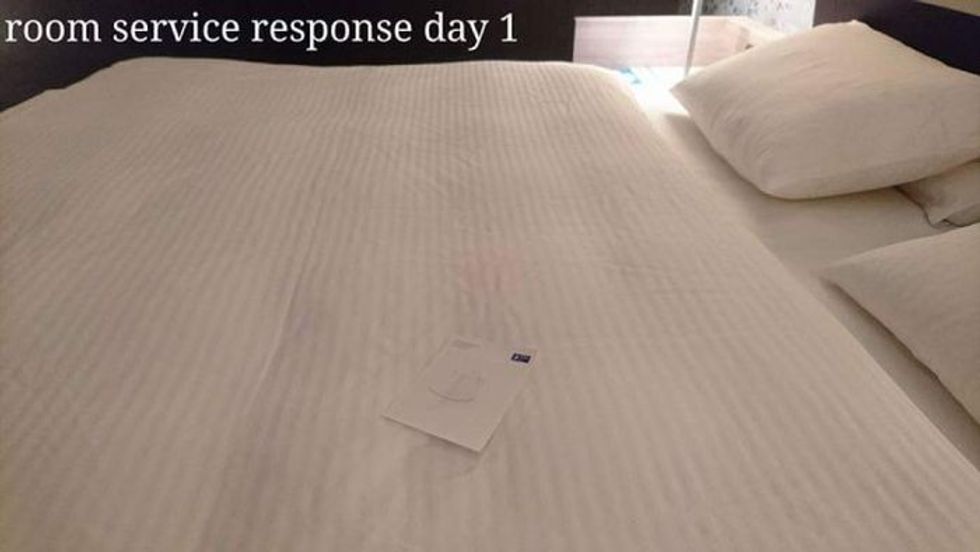 ...and a nice note.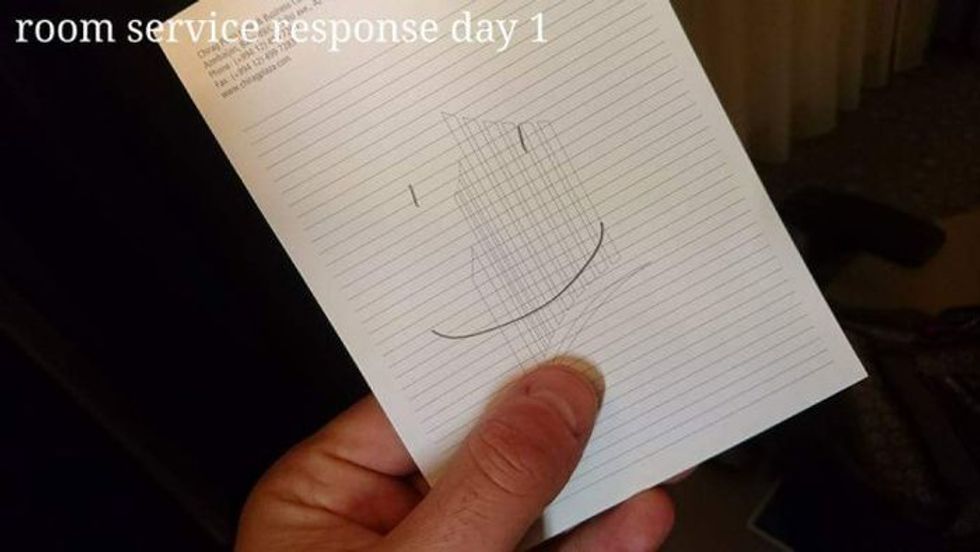 The stakes get raised on day two.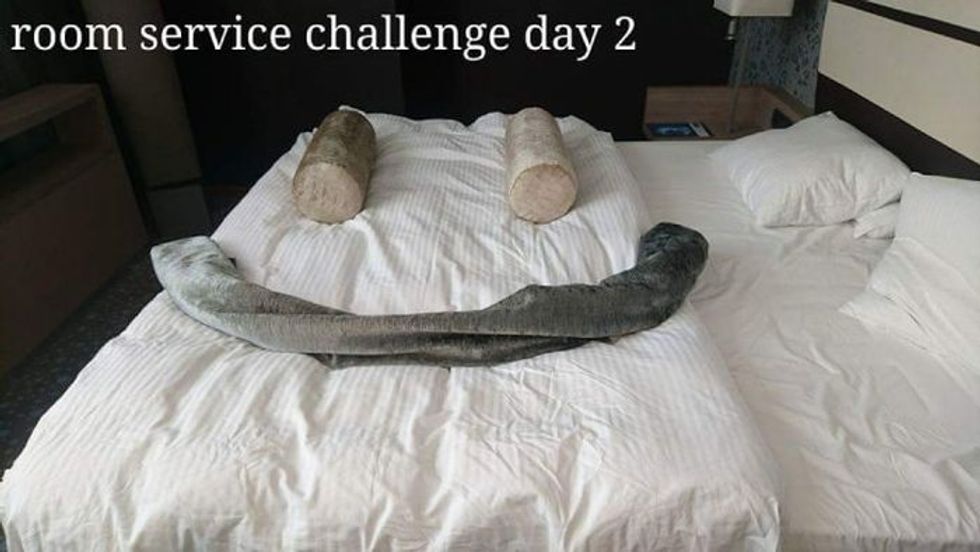 They actually re-create his sculpture after cleaning his room.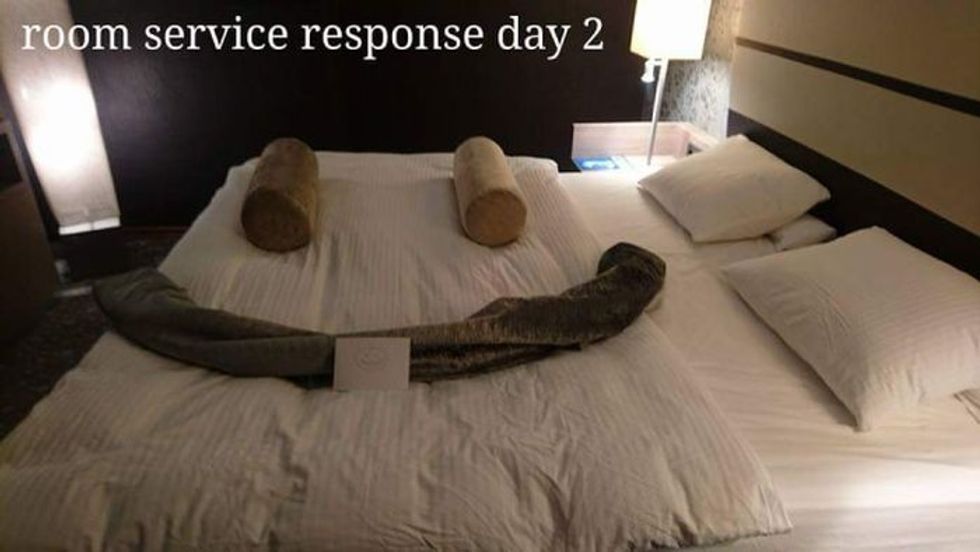 Along with ANOTHER sweet sketch.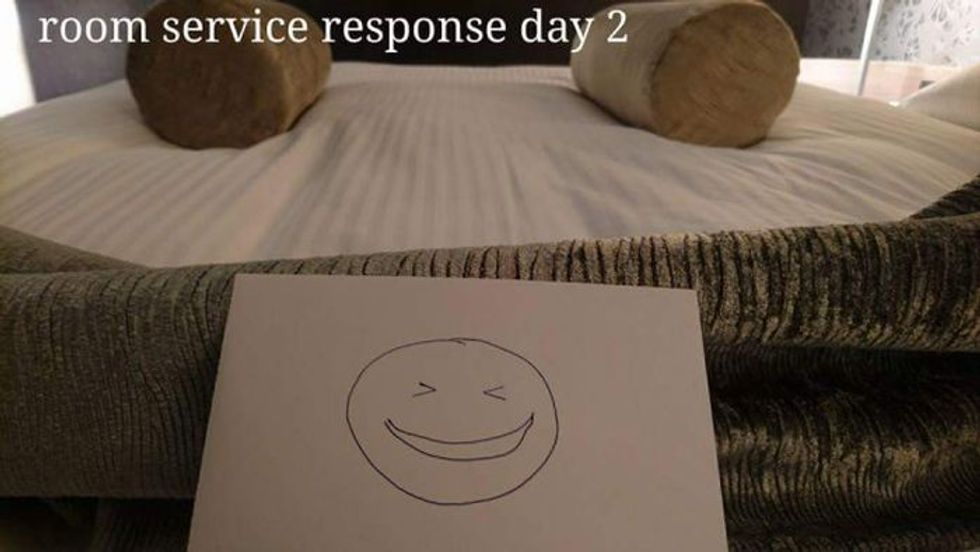 Then there's this curious animal...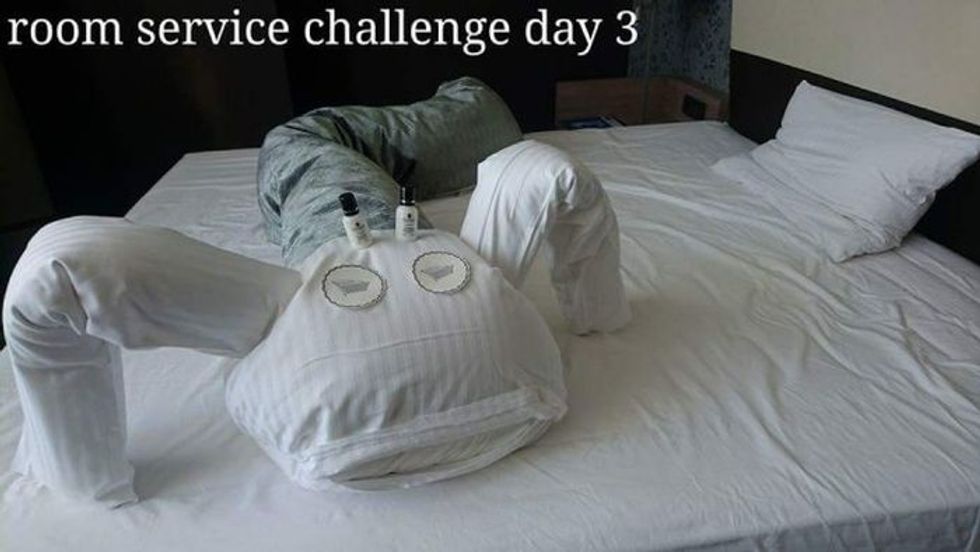 ...and this one...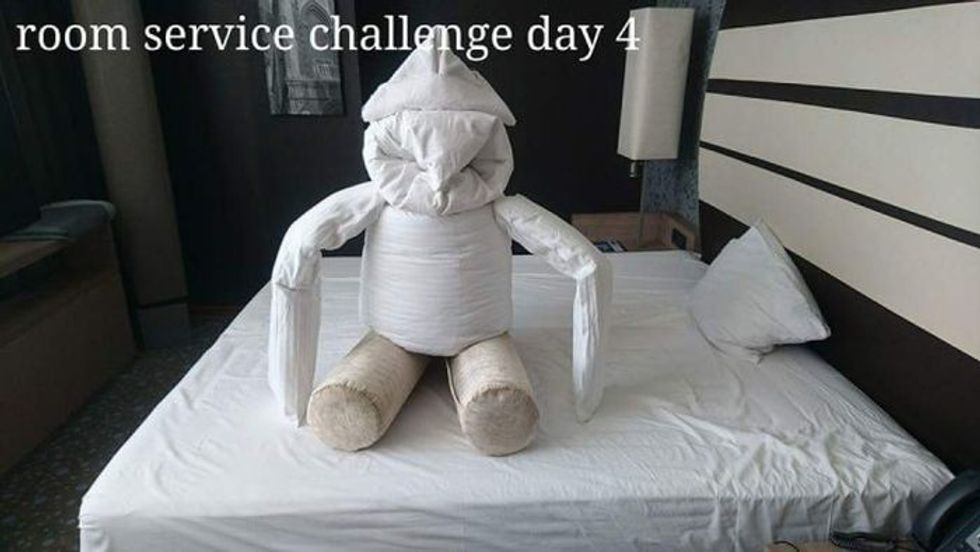 ...and, a flower?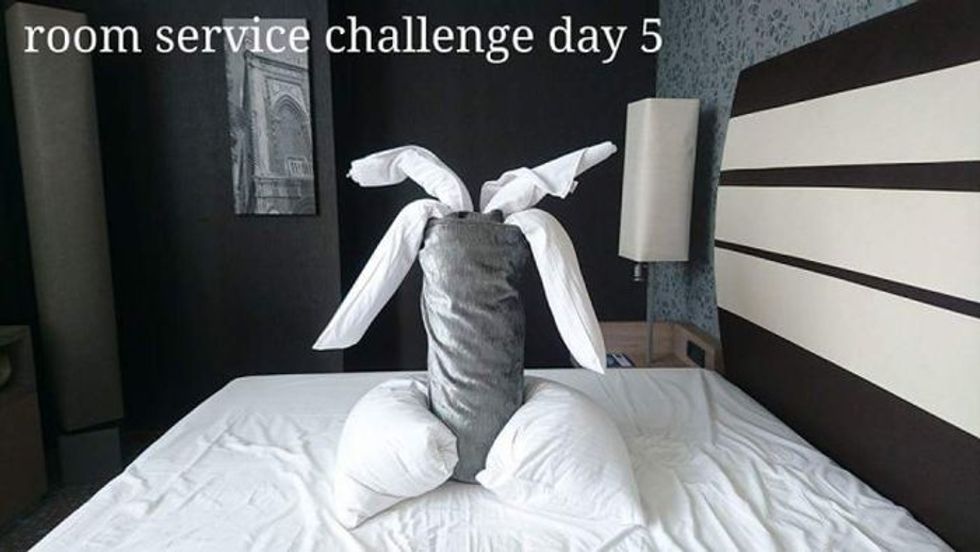 They're impressed by the bounds of his creativity.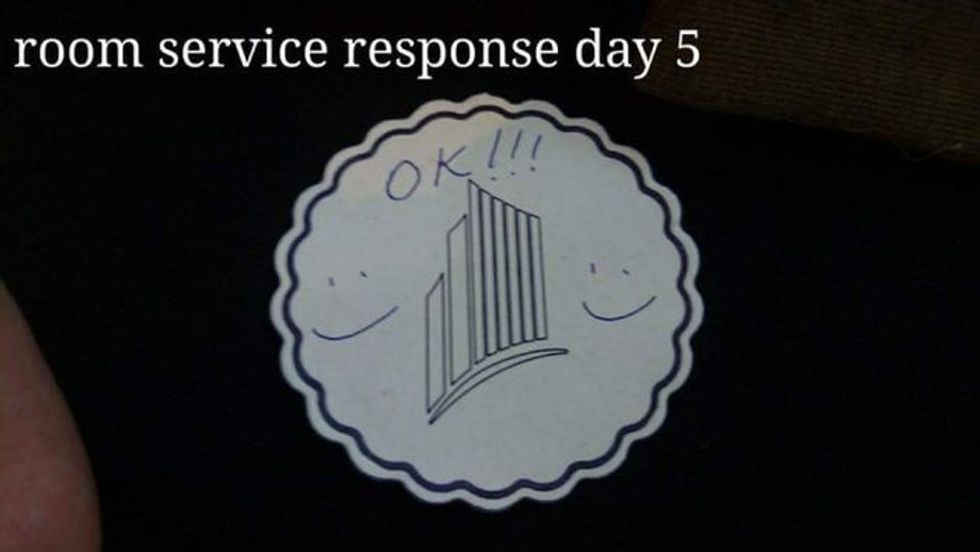 He goes multimedia with a sketch in the sculpture.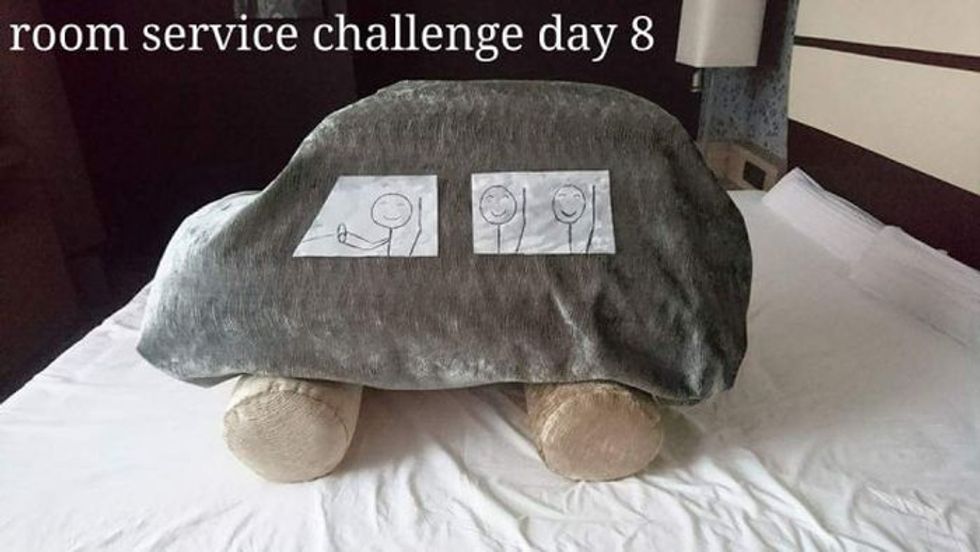 Housekeeping responds in kind...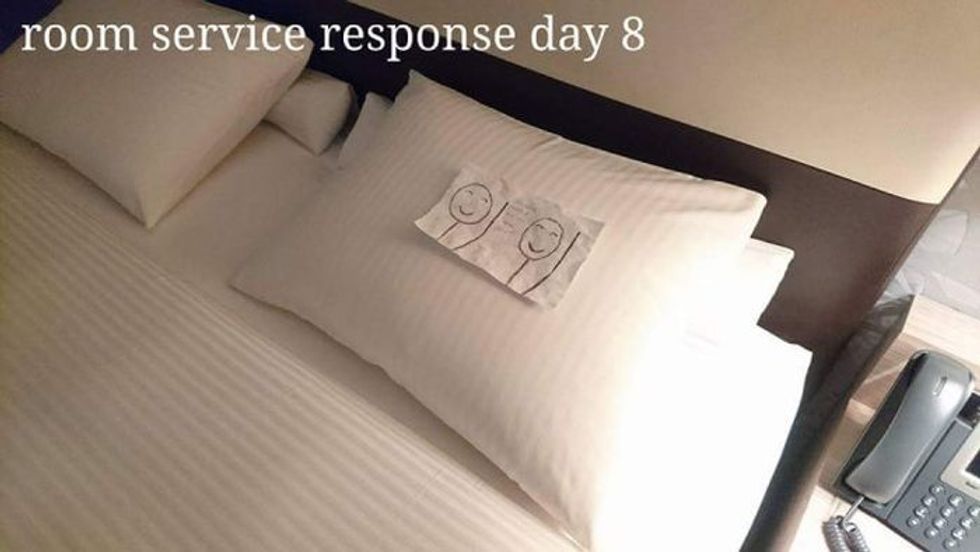 Hard not to like this note, right?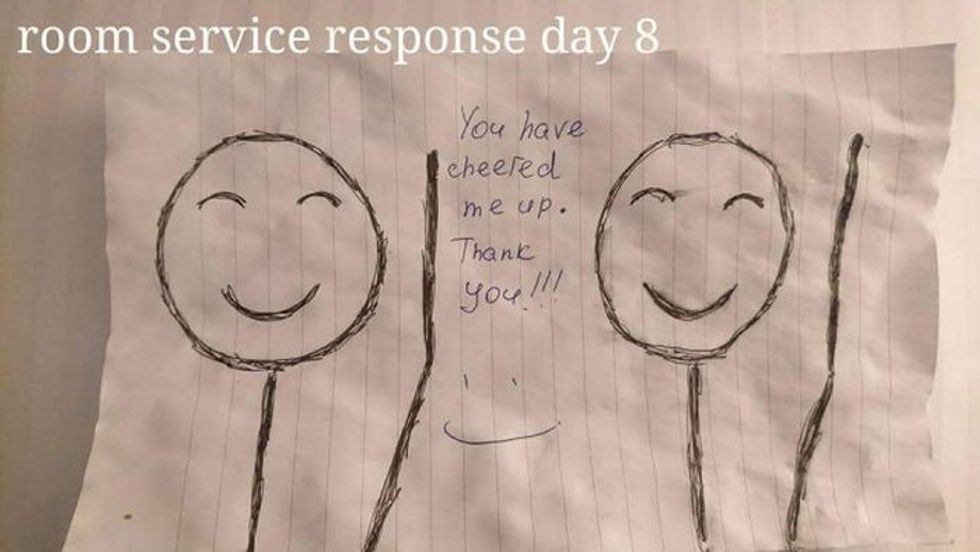 "Feed me linens..."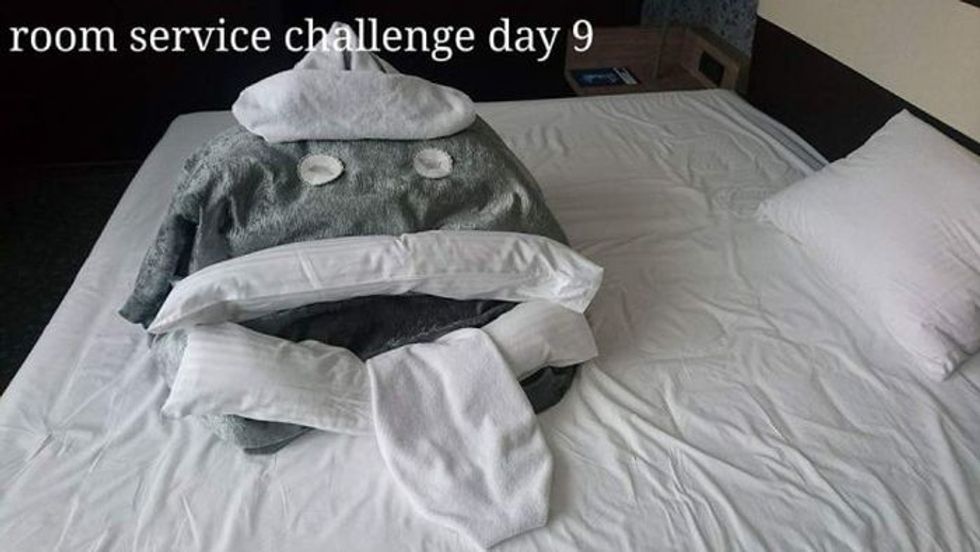 Important businessman, at his desk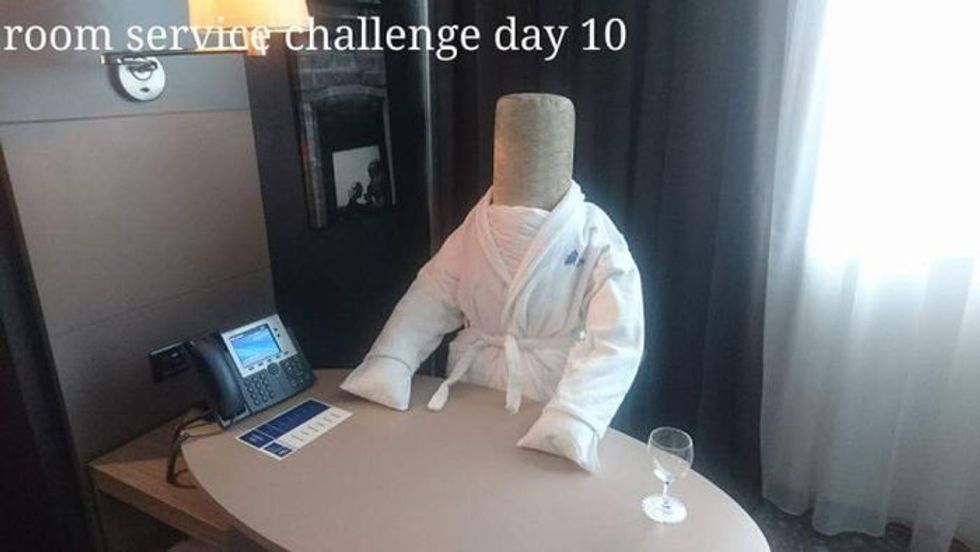 The sketches left by the staff are improving!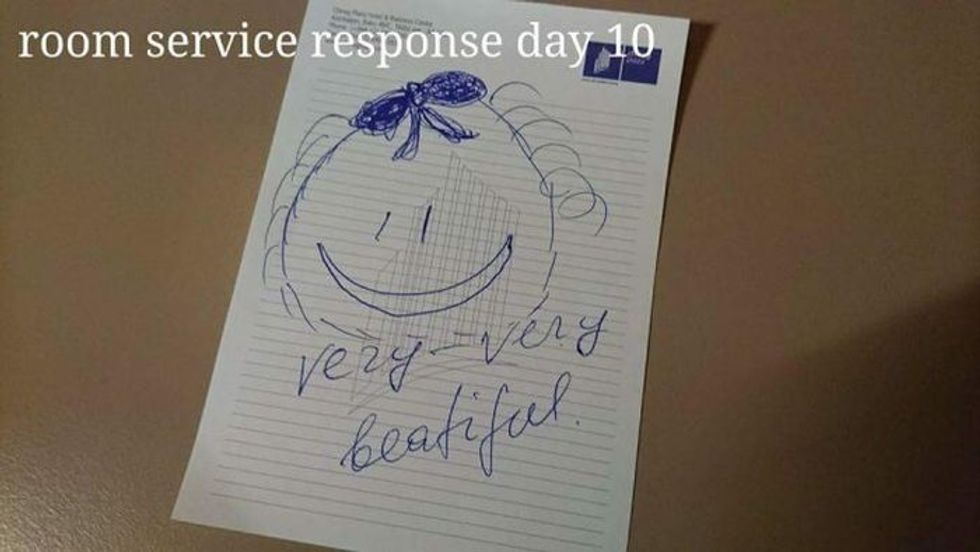 Finally, as the traveler's trip comes to a close, he leaves them a sweet creation and candy for their enthusiasm. If only all travelers were so courteous.