We live in a very litigious society when lawsuits are filed as often as nails in a beauty spa. The lines between actual malicious behavior and simple disagreement have become blurred, and if you need an example, look no further than a mom from Indiana who is suing her son's school just because they allegedly forced him to say the pledge of allegiance against his own will.
Yes, that's right. Because of the Pledge of Allegiance.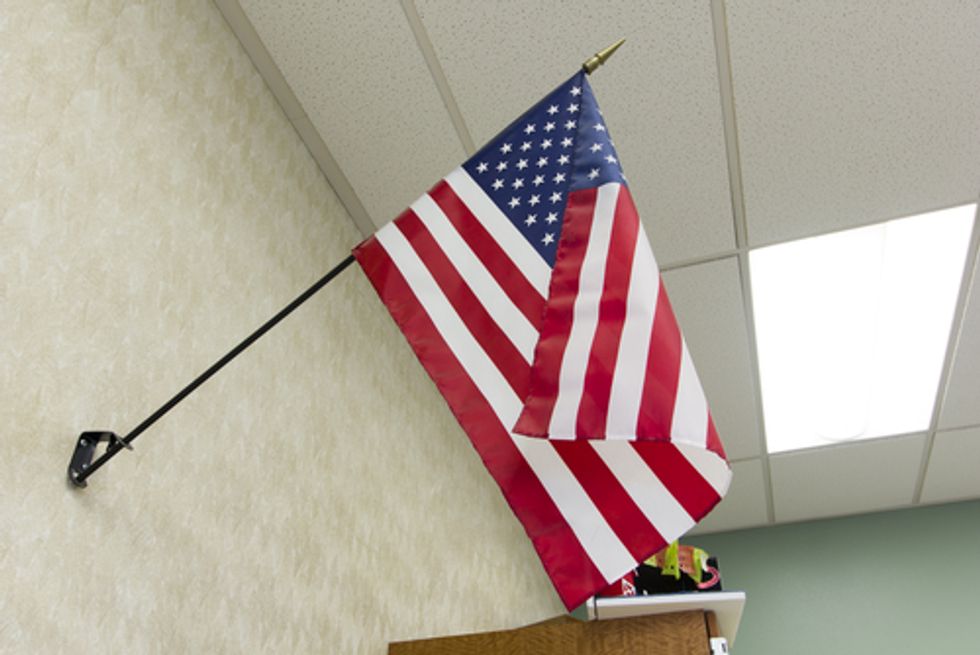 According to
Fox 59
, mom Jamie Porter and her first-grade son are seeking compensatory and punitive damages after he was allegedly removed from his classroom by teacher Kelly McFarland and sent to the principal's office for remaining seated during the Pledge of Allegiance.
When his teacher asked him why he didn't stand up, the boy stated "he was doing it to protest the government of the United States, as it was racist, greedy and does not care about people."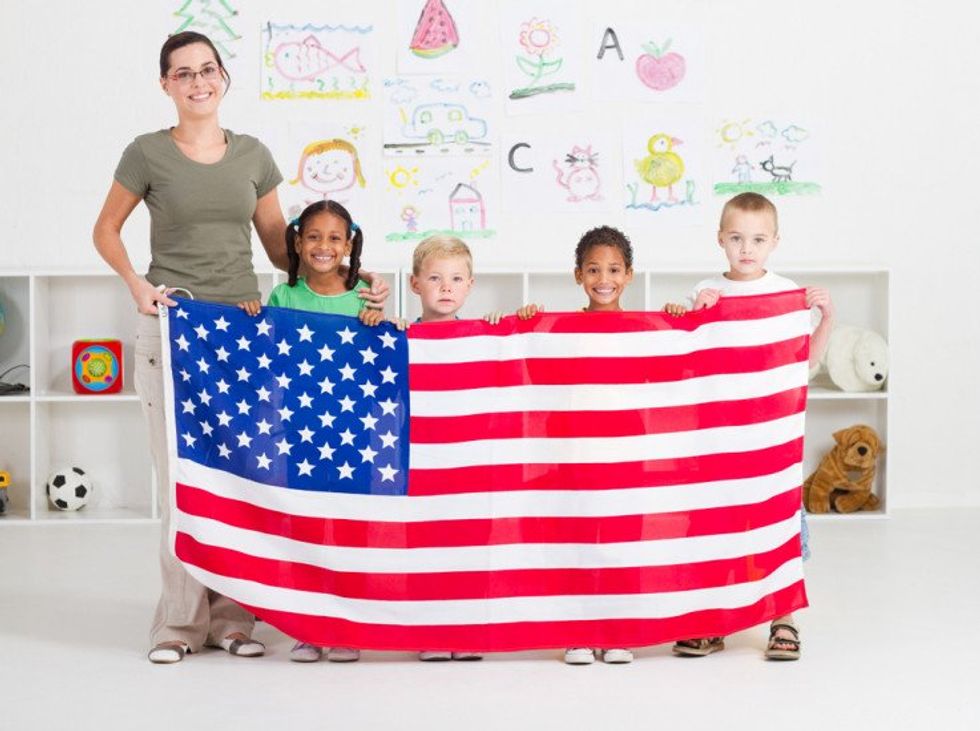 I don't know about you, but I don't know many first graders that think that way. Perhaps I'm out of the loop, but that's pretty articulate and specific. As a result, he was pulled out of class and had to sit and wait in the principal's office for twenty minutes to practice the pledge before returning back to his classroom.
Documents from the lawsuit state, "the law is clear that the government may not compel anyone, including public school students, to recite the Pledge of Allegiance or to stand when it is delivered."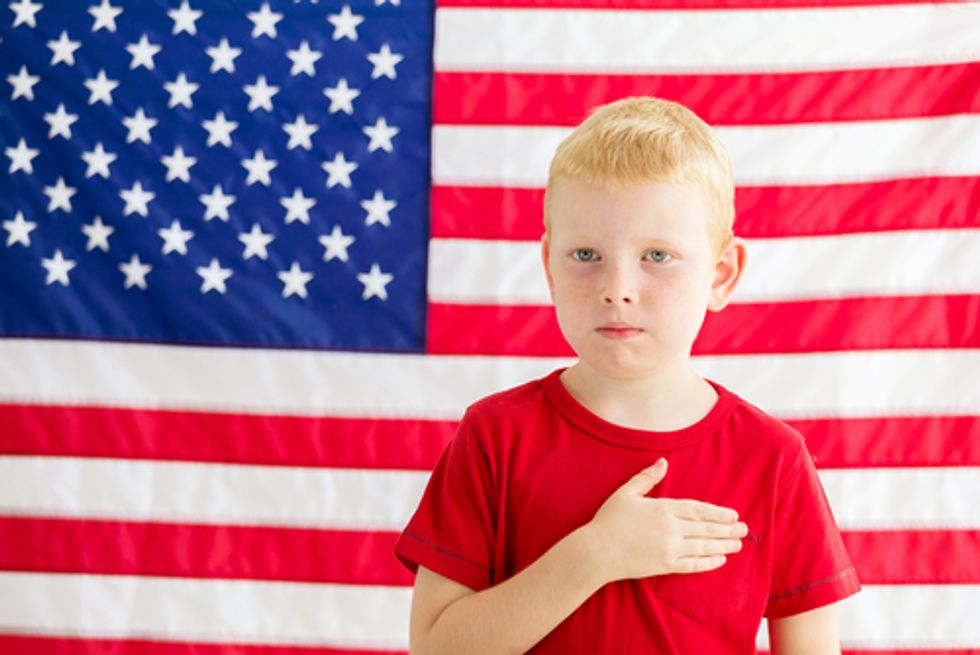 His mother also said that he's apparently suffering from anxiety because of the incident and continually says that his "stomach hurts" before going to school each morning, where he still refuses to say the Pledge. So there's quite a bit going on here...what do you think? Should he be forced to say the Pledge? And more importantly, is this really worthy of a lawsuit?