Today it has been revealed that a TV series of the cult favorite movie franchise National Treasure will be hitting Disney +.
And that's not even the best part of the news. Keep scrolling for all the details...
Disney Plus finally landed last year.
via: Shutterstock
The on-demand, ad-free streaming service created by The Walt Disney Company landed on November 12th, and Disney fans all over the world couldn't be happier.
But what exactly does Disney Plus have to offer?
via: Shutterstock
With Disney Plus, subscribers can watch thousands of Disney movies and TV series from their devices - smart TVs, phones, laptops, tablets, and gaming consoles all included.
Though some may already have the equivalent in DVDs at home...
Mom can we get Disney plus? Mom: we got Disney plus at home https://t.co/HrETQMAuxE

— Kenny McWild❼ (@Kenny McWild❼)1574031972.0
We all know
that
guy, don't we?
Anyway, the list of movies and TV shows now made available, on-demand, is endless...
via: Shutterstock
Even more so than your old DVD collection. Whether you're a self-confessed Marvel geek, the more retro kind of Disney fan who opts for the '90s classics, or you simply want to binge the entirety of
High School Musical
(guilty), Disney Plus can make it happen.
And, with it only costing $69.99 a year...
Or $6.99 a month for all those commitment-phobes out there, it's a pretty sweet deal, to say the least.
The service also includes unlimited downloads...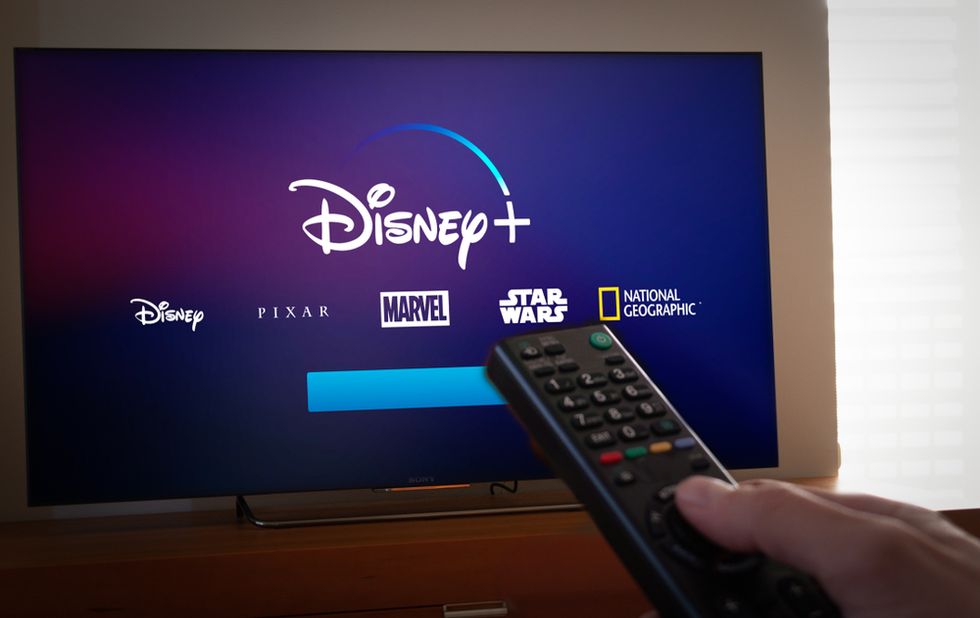 via: Shutterstock
So you can get your Disney fix at any time,
anywhere.
Netflix and chill is out...
And Disney Plus and cuddle is in.
With most of the world on lockdown...
Many have been turning to Disney + to help pass the time.
And, let's be honest, there's a huge slate of content to choose from...
From old classics to live-action renditions, we're truly spoilt for choice.
Oh, and who can forget?
There's tons of Marvel movies to get our teeth into too!
But now it seems there's going to be a new addition to the streaming site...
Remember Nicolas Cage's National Treasure? Well, it looks like a TV series of the cult movie is heading to the site. Keep scrolling for all the details.
The first movie hit screens back in 2003.
via: imdb
The flick chronicles the antics of treasure hunter, Benjamin Gates (Nicolas Cage) as he uncovers hidden troves and secrets from U.S. history.
The flick proved to be a hit among its cult following.
via: imdb
And subsequently, in 2007, Cage reprised his infamous role in the second movie,
National Treasure: Book of Secrets.
But it seems we've far from waved goodbye to the action-packed franchise.
via: imdb
It looks like it will be returning to our screens once again.
Jerry Bruckheimer, a producer on the 2 National Treasure movies, revealed the news today.
via: imdb
Bruckheimer confirmed that the history-hunting franchise is heading for the small screen.
But that's not all...
via: imdb
He also revealed that he is working on a third installment of the hit franchise for the big screen. "We're certainly working on one for streaming and we're also working on one for the big screen,"
he explained. 
Work is already underway...
via: imdb
"The television version is in process," he said. "We have, I think, a pilot script done and an outline of the future episodes."
National Treasure 3 will be written with the "same cast" as the first 2 movies.
via: imdb
While the TV series will be based on the same concept as the movies but with a "much younger cast."
Bruckheimer continued:
via: imdb
"Hopefully, they'll both come together and we'll bring you another
National Treasure
, but they're both very active."
Sadly...
"not only includes National Treasure 3, but a Disney+ TV series now in development" I AM ALIVE !! https://t.co/ofqdTVhTuW

— maybe: lisa (@maybe: lisa)1588893190.0
We don't have any idea about when both of these projects will land as it seems things are very much still in the early stages. But, nevertheless, we're
very
excited by the news. Speaking of Nicolas Cage the star will also be busy taking on the role of
Tiger King's
Joe Exotic. Yep, really... Keep scrolling for the full story.