Ever since Game of Thrones started, people have been eager to explore the places and scenes depicted in the show. Well now, HBO has announced an official GOT attraction.
They've just revealed the first pictures of what fans can expect to see, and it looks incredible...
Game of Thrones first aired in 2011.
It ran for an epic 8 seasons before finally reaching its conclusion earlier this year.
The show was set in the fictional world of Westeros.
And although it certainly had many fantastical aspects, it really centered around the deeply human characters.
It was really huge in scale.
The dedication that showrunners put into creating believable settings and well-rounded characters (and seemingly hundreds of them) made the fantasy seem oddly believable.
Of course, there were some unbelievable aspects.
Although even the dragons seemed somehow par for the course in this epic, political drama.
The show wasn't totally original, though.
via: Amazon
Game of Thrones 
was based on a series of fantasy novels called 
A Song of Ice & Fire, 
by esteemed writer, George R.R. Martin.
Martin was a big name in the fantasy scene.
via: Wikipedia
And he's been very productive in his time, creating many more fantasy worlds than just the famous Westeros.
It was clear Game of Thrones creators were taking the show seriously.
Because they ensured Martin was included in the show's creation, making sure the series stayed true to his original vision.
And fans appreciated it.
For the first seasons, Game of Thrones gained a cult following, many of whom loved the shows epic scale and attention to detail.
That is, until season 8.
After a two-year hiatus, the show returned for its final season earlier this year - but got distinctly mixed reviews.
And let's not even get started on the show's finale.
Many Game of Thrones fans were bitterly disappointed in the way the fates of their favorite characters (and of Westeros overall) were handled.
In fact, fans were pretty annoyed.
Angry 
Game of Throners 
created a petition to "
Remake 
Game of Thrones
Season 8 with competent writers," which picked up more than 1.7 million signatures.
And to make matters worse?
There was no new Game of Thrones content to keep us going. It was all over, forever.
And though there was promise of a multitude of spin-offs ...
It seems as though even 
they 
have fallen by the wayside
. So what's a 
Game of Thrones 
fan to do?
One thing that made the original show so great has to be the locations.
The different settings really brought Westeros to life - and weren't bad to look at, either.
Which gave HBO an incredible idea...
Exciting news in for screen tourism in Northern Ireland: HBO Licensing & Retail® Partners with Linen Mill Studios t… https://t.co/iTgYulOCmw

— Tourism NI (@Tourism NI)1554300617.0
To let fans venture through the same locations they grew to love from the show.
And as you could probably expect...
Fans are feeling very excited about the prospect.
The $32m Game of Thrones attraction has been given the all-clear to start building.
@WDaydreaming @media_IrelandGB Omg yes!!!

— Savannah Foley 💥 (@Savannah Foley 💥)1554300897.0
Fans will be able to stroll through some of their favourite places, with sets including Winterfell, Dragonstone castle's Throne Room, and Cersei's Courtyard in King's Landing. To name a few.
The attraction doesn't have an opening date, but planning has gotten underway.
It'll be set inside the Linen Mill Studios in Banbridge, in Northern Ireland, and will feature costumes and props from the show as well as "deeply immersive experiences."
There'll even be a "makeup and prosthetics shop."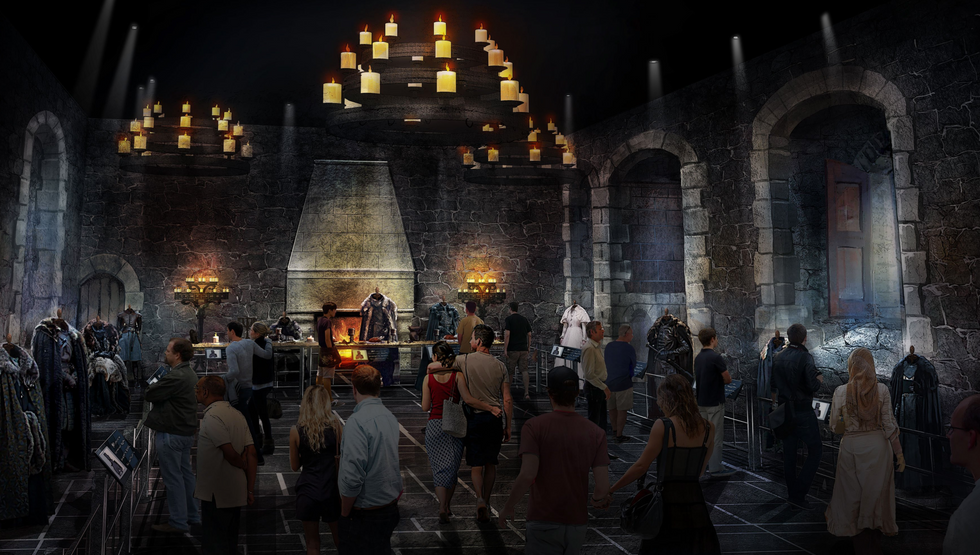 via: Twitter
Not only that, but expect some behind-the-scenes secrets to be revealed, that only the cast and crew know about.
Linen Mill Studio managing director Andrew Webb gave his insight into the new attraction...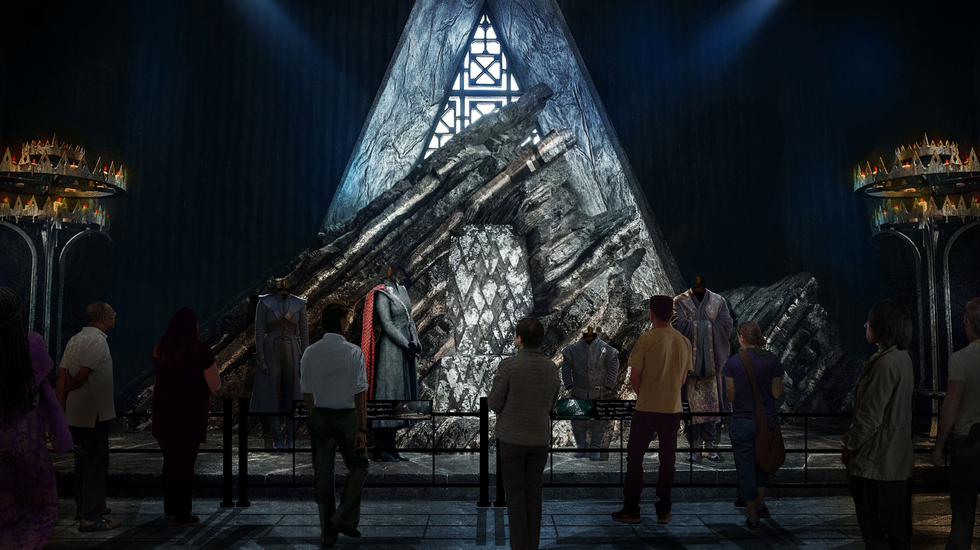 via: Twitter
"Linen Mill Studios is thrilled, in partnership with HBO, to have this opportunity to offer fans a unique insight into the making of the Game of Thrones series in the authentic setting of one of its foremost filming locations."
"We are committed to giving fans the opportunity to experience firsthand the most comprehensive selection of iconic elements from the show available anywhere in the world."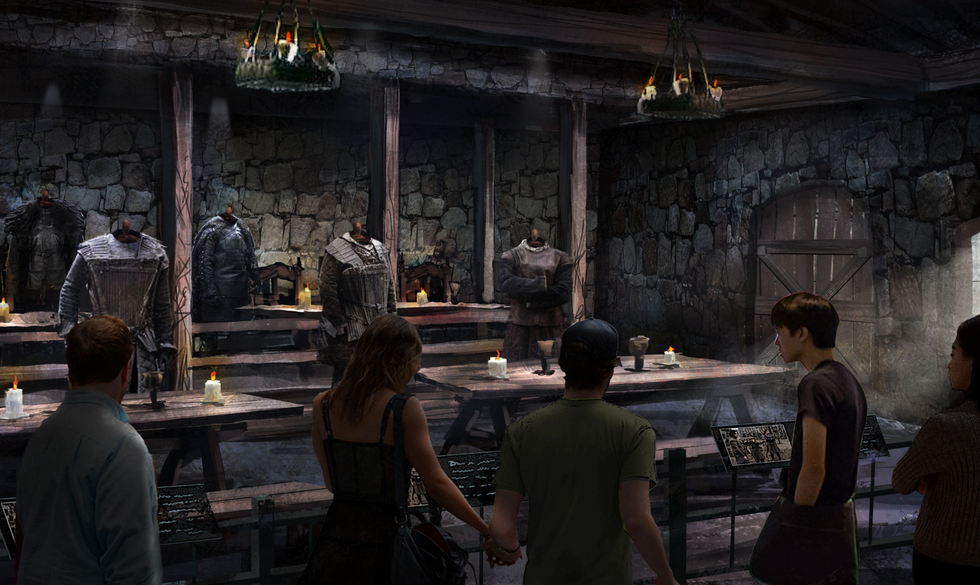 via: Twitter
Jeff Peters, HBO vice president of licensing, added: "It is our sincere pleasure to announce the first attraction from the Game of Thrones Legacy project in Northern Ireland.
"Some of the most iconic scenes from Game of Thrones were filmed at Linen Mill Studios and our fans will soon have an opportunity to visit and see the work of the show's incredible crew in the museum setting it deserves."
.@HBO Licensing & Retail partners with @LinenMillStudio to open the @GameofThrones Studio Tour in spring 2020:… https://t.co/n3Js4Yz1YA

— HBO PR (@HBO PR)1554298171.0
We can't wait! You can keep up to date with all the new developments
here.
Keep scrolling for more tourist attractions, and find out how you can stay at Harry Potter's childhood home...