Everyone's favorite chocolatey spread, Nutella, has been around since the 1960s and has proven so popular over the years that it even has its own special day, World Nutella Day on February 5th (mark your calendars). This, in itself, is proof that there really is nothing better than heading down to the supermarket and stocking up on a fresh jar of the hazelnut goodness.
But now, lucky fans of the popular hazelnut spread will be able to satisfy their cravings in an entirely new way... by checking into the brand new Hotella Nutella in California. The hotel is being described as "the ultimate breakfast destination" for superfans of the renowned spread. But the news is sweeter than ever, as the hotel is set to open very soon.
The pictures look utterly insane. Keep scrolling to get an inside look at the Nutella themed getaway, and to find out how you could be in with a chance of winning a coveted stay at Hotella Nutella...
Nutella is probably one of the most popular chocolate spreads out there.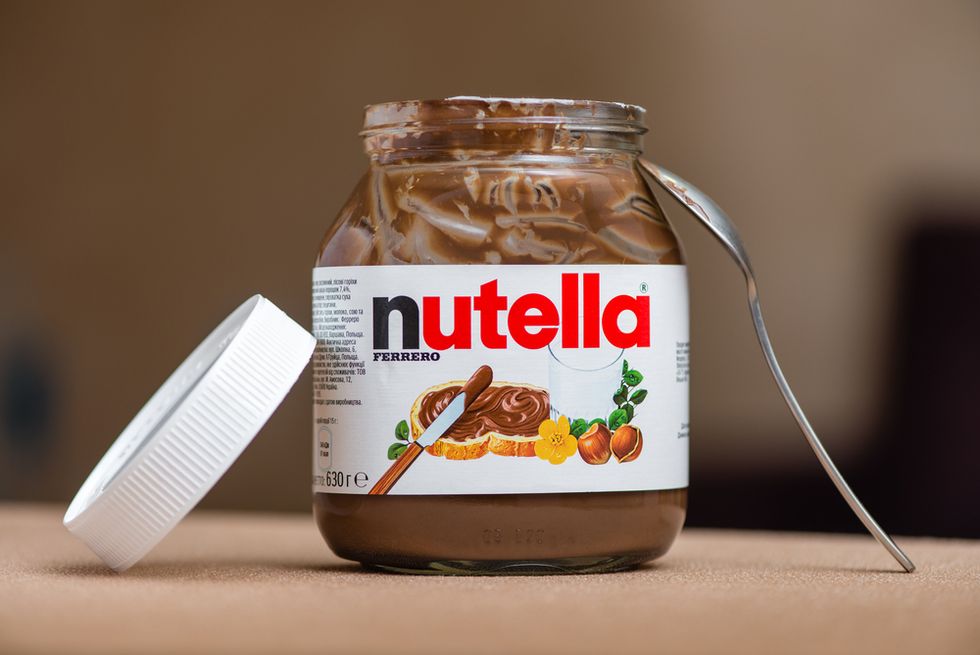 via: Shutterstock
The first jar of Nutella left the factory in Alba, Italy, on April 20, 1964.
The sweet treat is manufactured by Ferrero.
But Nutella has garnered a cult following.
The tasty spread is designed to be spread on toast.
We can definitely relate...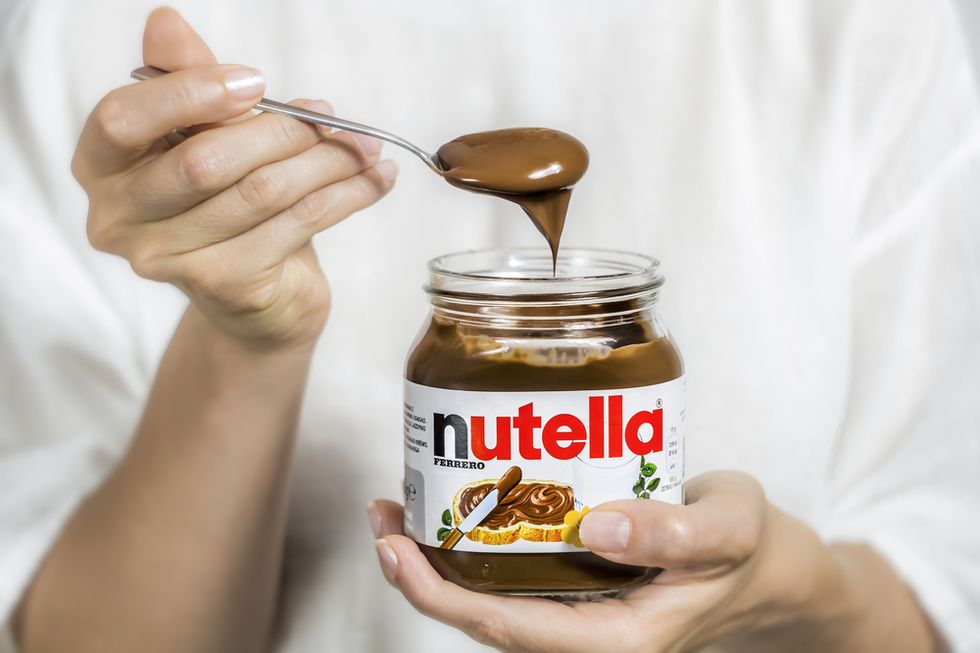 via: Shutterstock
When the cravings get too much, sometimes you gotta do what you gotta do. And if that means hurtling a tablespoon into a fresh jar of hazelnut spread, then so be it.
Which leads us to the latest Nutella-related news...
Fans of the sweet cocoa spread will be able to satisfy their cravings in a whole new way... by checking into Hotella Nutella.
Yes, you read that right. A Nutella-themed hotel is opening...
Described as the "ultimate breakfast destination," Hotella Nutella will be opening its doors in California's Napa Valley next year.
The pictures look incredible...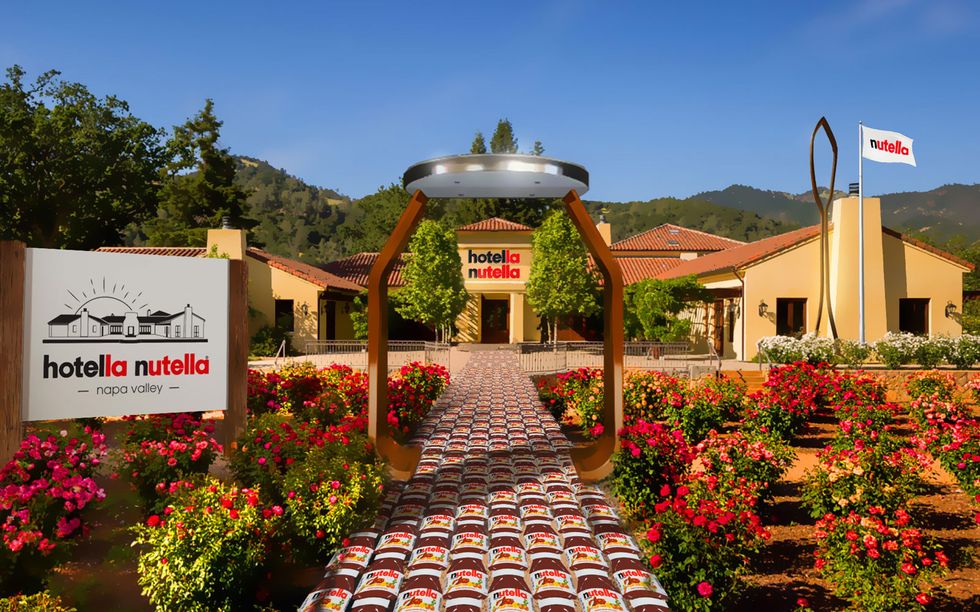 via: Nutella
Guests who are lucky enough to snag a reservation at the highly exclusive hotel will have plenty of Nutella-themed experiences including "Nutella-inspired hotel items and larger than life breakfast décor." Keep scrolling to get a bigger glimpse into this Nutella haven...
Of course, they'll be plenty of food on offer throughout the stay...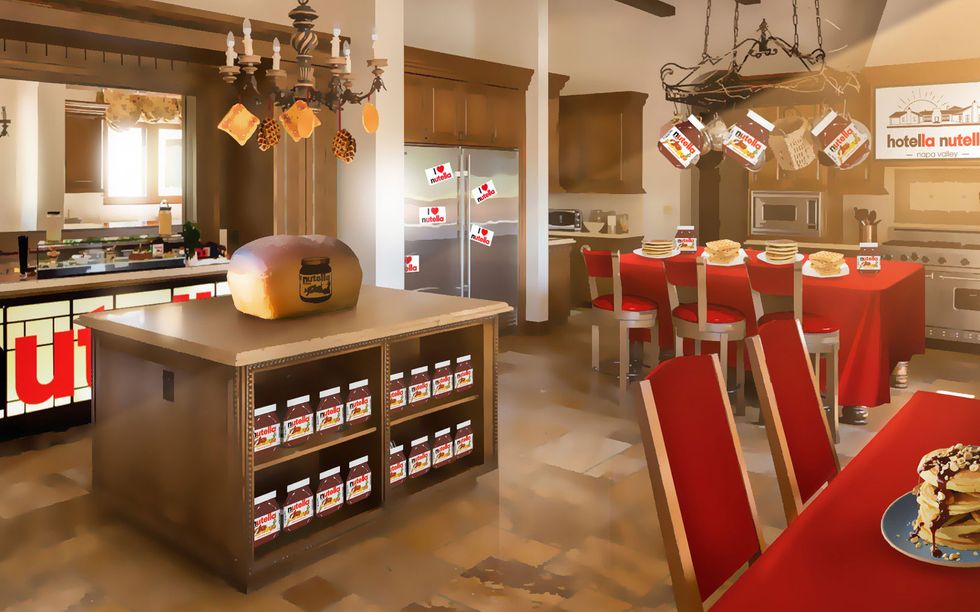 via: Nutella
Interactive breakfast sessions will be held with the "Nutella Weekend Breakfast Chef Team" throughout the stay.
They'll also be some celeb chefs joining the lineup...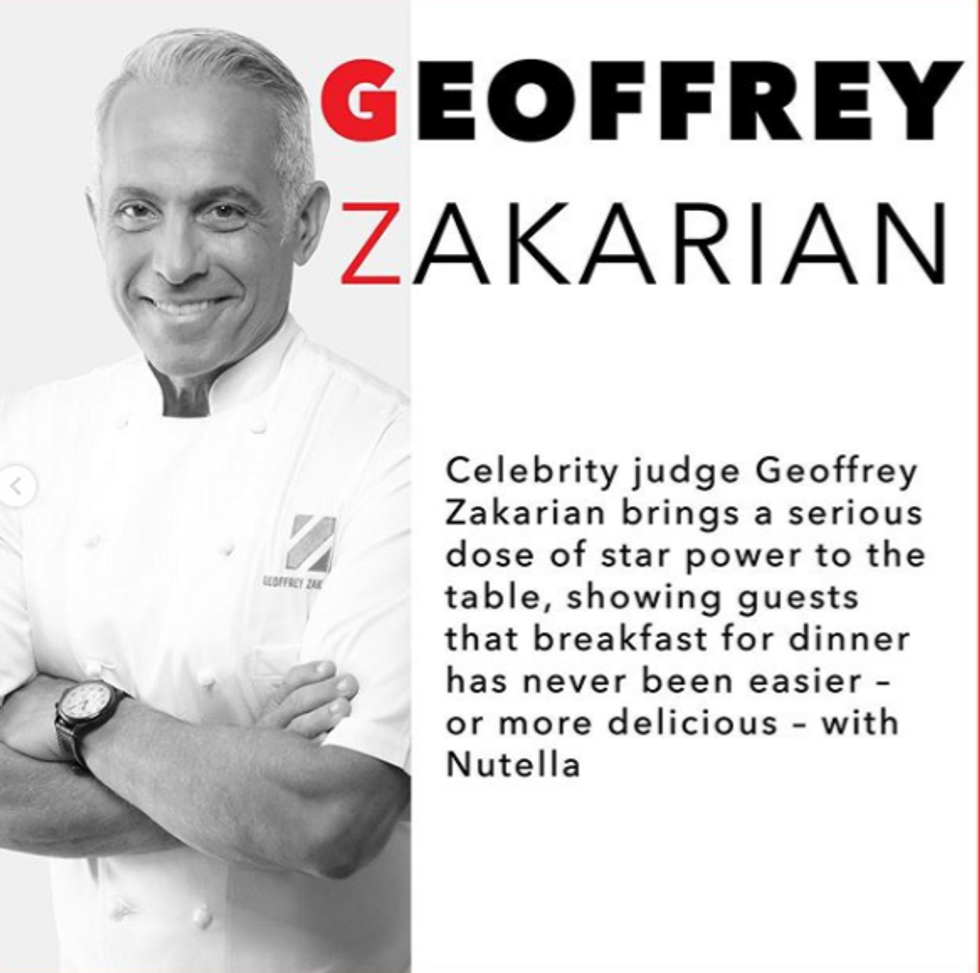 Food Network star and Iron Chef Geoffrey Zakarian will be showing guests how to make the perfect breakfast for dinner. Soul food queen and TV personality, Tanya Holland, will serve up southern-inspired Nutella breakfasts. And DanCakes, a team of pancake artists, will teach visitors how to make creative and "unforgettable" pancakes,
Travel and Leisure
reports.
Sadly, when to comes to making a booking, there is a catch...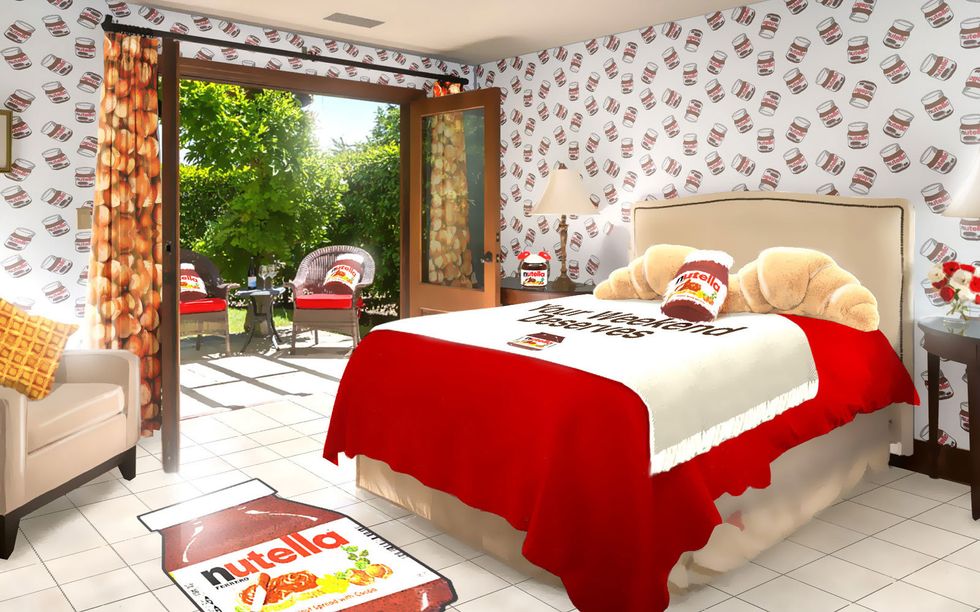 via: Nutella
Hotella Nutella will be open the weekend of Jan. 10 until Jan. 12, 2020, meaning only three lucky Nutella superfans will have the chance of making a reservation.
But all hope is not lost...
why Nutella makes your morning so much better as well as proof that you deserve to make the trip to Napa Valley.
You can learn more about the contest by visiting the Hotella Nutella official website or by following #HotellaNutella online.
definitely
be getting our entry prepared ASAP. You can get all the details
here
.
But for those of us who won't be lucky enough to stay over...
quite as good as Hotella Nutella but it's definitely close...