The king of controversy, Scott Disick, has come under fire for a photo he posted of himself and his daughter Penelope that has been deemed as "culturally insensitive."
Keep scrolling for the full story, and to see the incriminating photo for yourself...
Another day, another controversial move by Scott Disick.
But, as most of you will know, Mr. Disick certainly isn't shy of a little controversy.
Keeping Up With The Kardashians, you will have seen firsthand the type of trouble that his antics have gotten him into.
Still not ringing any bells?
There was the time he shoved a hundred dollar bill into a waiter's mouth.
Okay, you must remember this one. This infamous 2010 episode of KUWTK saw a ridiculously drunk Disick getting rowdy with an innocent waiter for unknown reasons, and then proceeded to shove a wadded-up $100 bill down his throat.
Or the time he punched a mirror in Miami.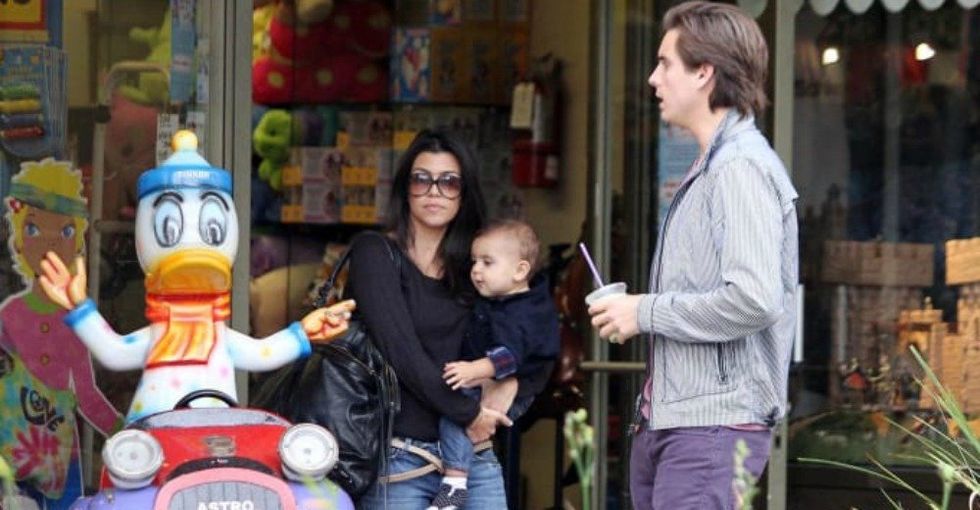 During a rather public disagreement with then-girlfriend Kourtney, Disick's anger got the best of him and he smashed a mirror to pieces. The incident was featured on 
Kourtney and Khloe Take Miami
, leaving many fans to wonder whether Scott had an anger-management issue.
Who remembers the time he called Kourtney "fat?"
This incident happened shortly after Kourtney gave birth to their daughter Penelope. He decided it would be a good idea to go on about how she looked when they first met, and how different she looks now with the added baby weight. The remarks later made Kourt cry.
Oh, and let's not forget the countless times he cheated on Kourtney, the mother of his 3 children.
One of the most notable infidelities was in 2015 when he ran off to France with his ex-girlfriend, Chloe Bartoli. All while Kourtney stayed back in Calabasas taking care of their kids.
He even gave his underage girlfriend alcohol.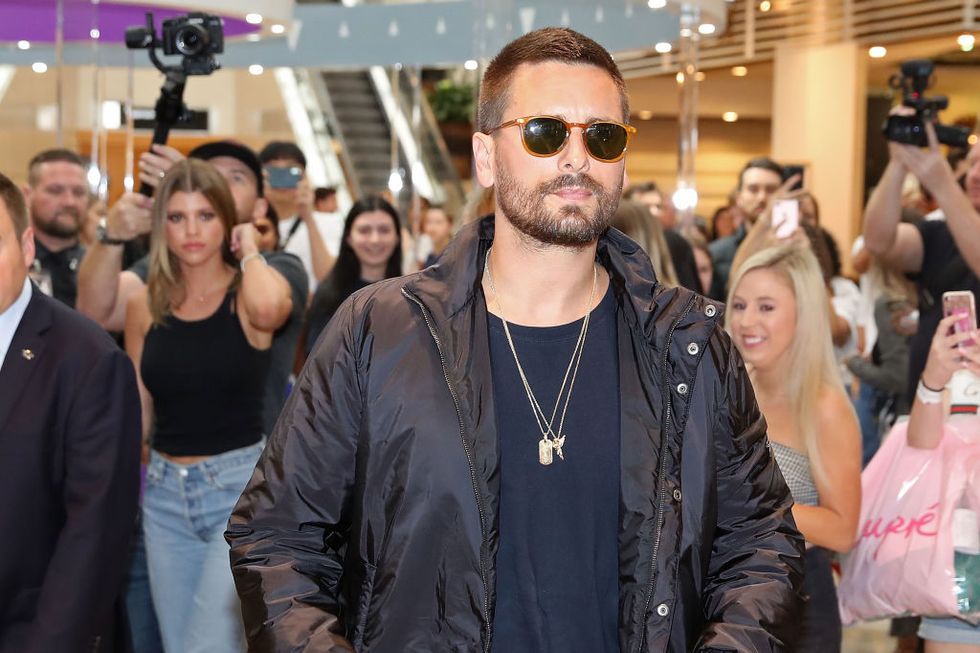 I don't know about you, but there's something a
little
problematic about a thirty-three-year-old man providing alcohol to his nineteen-year-old girlfriend.
And there was the time he invited a total stranger to a family vacation.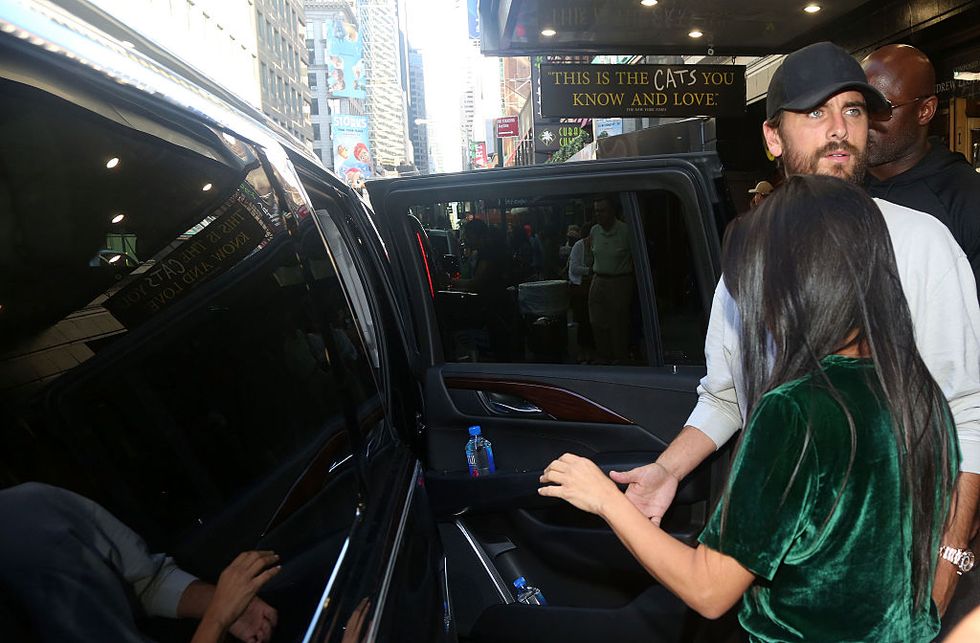 Does the name "Chelsea" ring any bells? You might remember it from the 2017
KUWTK 
episode where the Kardashians invited Scott on their family vacation, despite the fact that he and Kourtney had
just
broken up. And, of course, he invited a mysterious woman named "Chelsea" to come too without consulting anyone else. Not your finest hour, Scott.
And the time he forgot his daughter's birthday.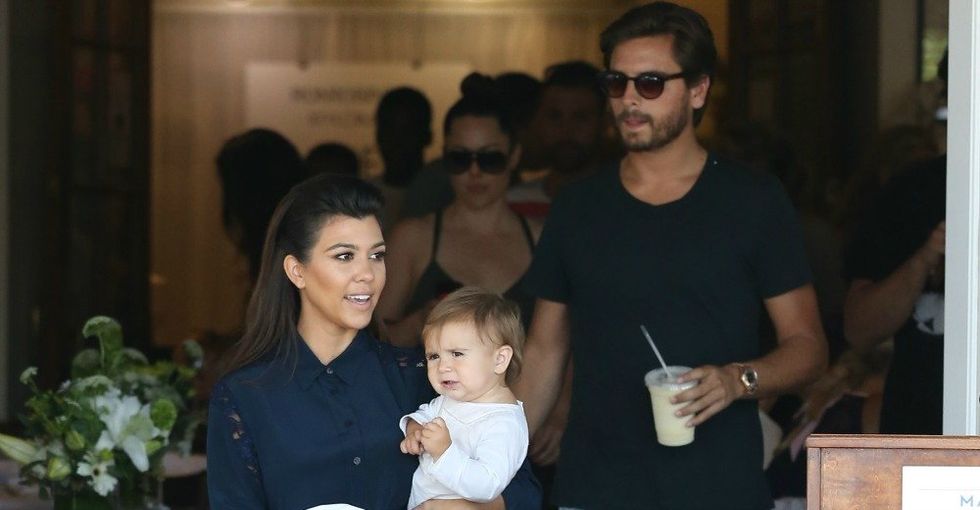 Yep, it gets worse. In July 2016, Scott's daughter, Penelope, turned 4. She celebrated in typical Kardashian fashion with a giant party in the Bahamas. But there was one important person missing from the festivities – Her own dad, Scott Disick,  who also failed to post anything on social media about his only daughter's big day.
I could go on and on, but luckily, Scott seems to have been avoiding negative publicity for the last few years.
Though he has been on-and-off with Kourtney, he has been keeping under the radar of controversy.
Well, he was until last year.
best start for the star who, just 3 days into January, found himself in some seriously hot waters on Instagram.
And it was all regarding a photo of him and his daughter, Penelope.
But his most recent photo may just get him into a lot of trouble...
culturally inappropriate. 
The incriminating photo was posted to his account on January 2nd of 2019.
Soon, however, the negative comments came rolling in.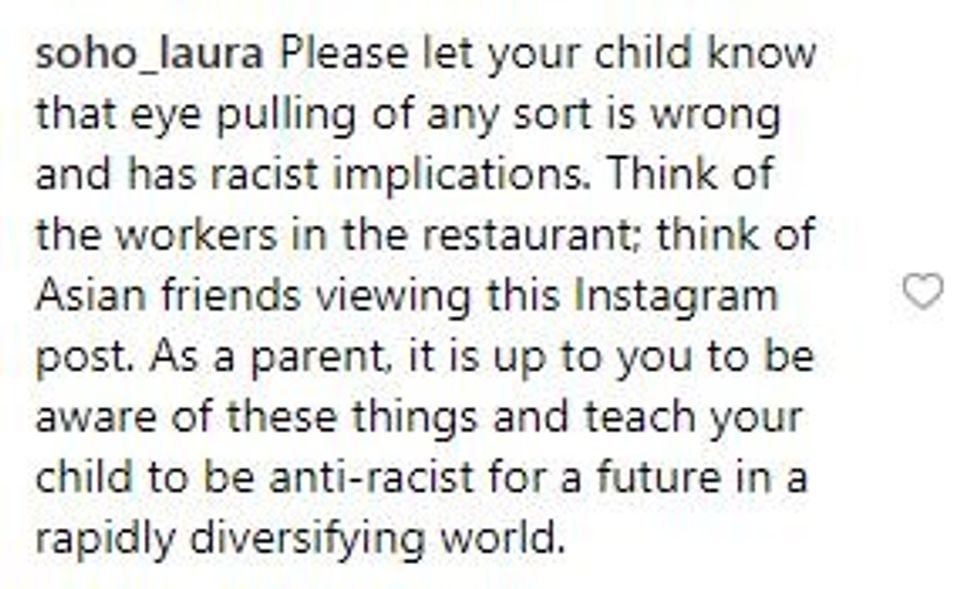 Several people were offended by the photo and accused young Penelope of pulling her eyes back in a way that would be derogatory to Asian people.
Many people blamed Scott directly for not correcting his child.

And floods of Instagram users condemned Disick for his decision to post the photo in the first place, and for drawing attention to something that could be considered as racist.
Another user called on Scott to make a public apology.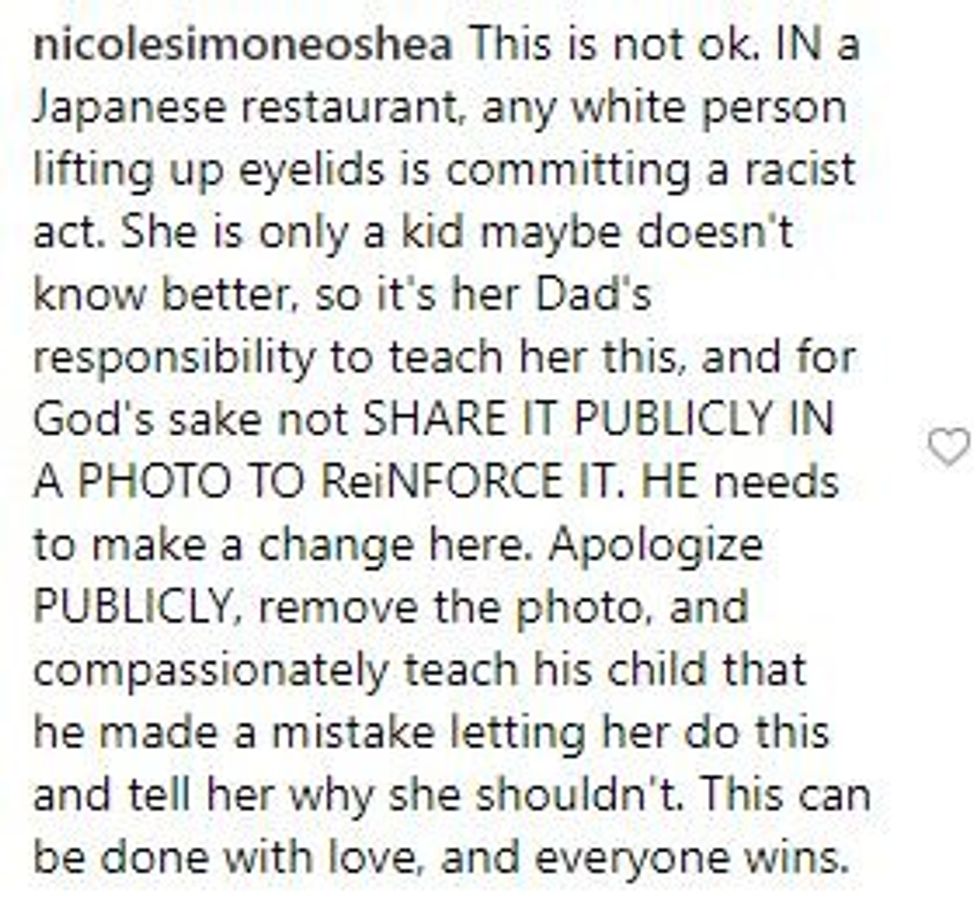 They also commented on how disrespectful this gesture was to make while in a sushi restaurant, of all places. "In a Japanese restaurant, any white person lifting up eyelids is committing a racist act."
One person blamed both Scott and Kourtney for their daughter's behavior.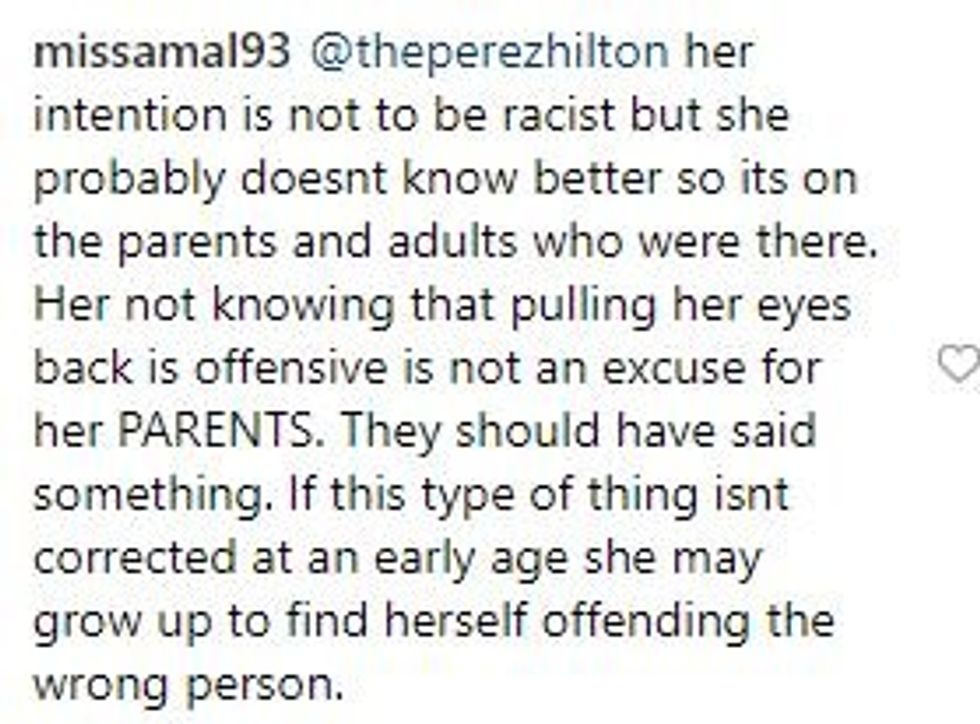 "Her not knowing that pulling her eyes back is offensive is not an excuse for her PARENTS. They should have said something."
Others, however, saw the photo differently.

This user, who claims to be "Asian AF," saw no offense in the gesture. They claimed that the direction in which she was pulling her eyelids was what made all the difference.
Others called out the outraged commenters for being too sensitive.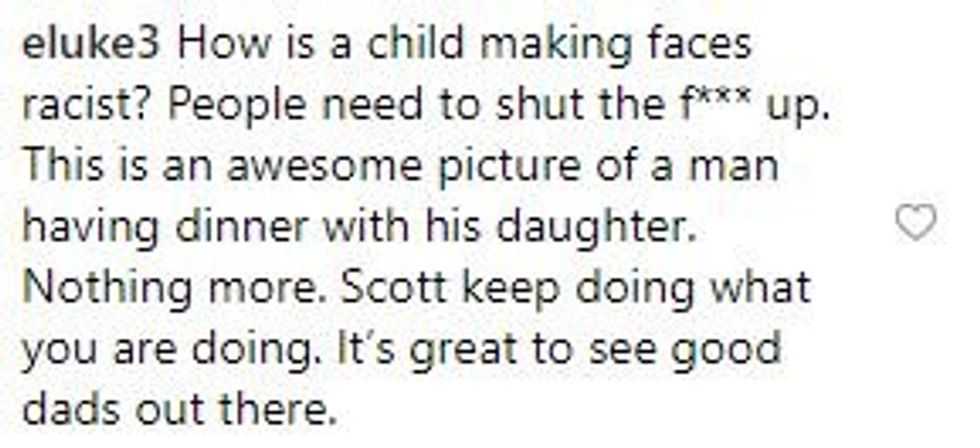 Eluke3 chalked up the photo as nothing more than "a child making faces," and that people were making too much of a big deal out of "a man having dinner with his daughter."
Response to the photo continued over at Twitter, as well.
"IT IS SHAMEFUL!" said an outraged user,
who also tagged Scott, Kourtney, and (for some unknown reason) Kylie Jenner in the post, evidently hoping to get a response. 
Just like it was on Instagram, the feedback was a mixed bag.
This Twitter user seemed disgusted by people who she deemed to be "picking on children." "People need to grow up and talk about real issues."
Neither Scott nor Kourtney have responded to the sushi restaurant photo controversy.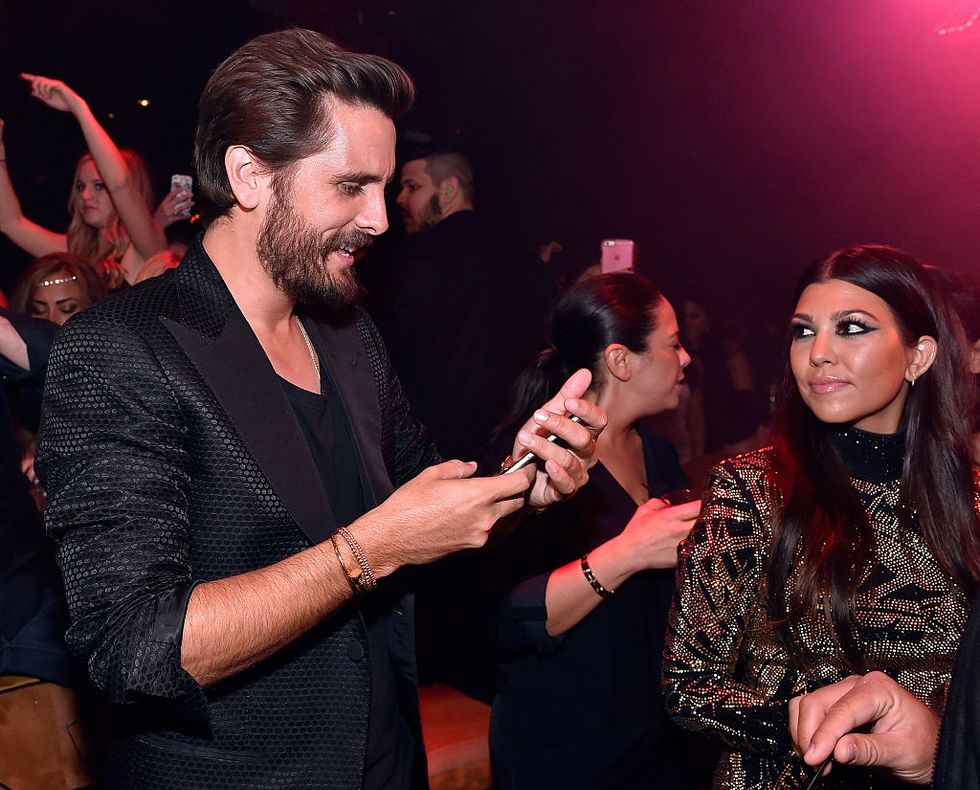 Because let's face it, they have a
lot
more going on than angry Instagram users. For more on Kardashian dramas, keep scrolling to read about Kourtney and Kim's shocking fight...