A wildlife photographer has recently blown people away with his latest shots. He captured the exact moment that a squirrel stopped to smell a daisy and this isn't the first time that Dick Van Dujin has seriously impressed animal-lovers with his pics. Turns out, the photographer has a knack for capturing our furry friends on camera and... well we'll let you see for yourself, but be warned, some of these pics may melt your heart.
Continue scrolling for the super cute pictures...
Squirrels are pretty cool, right?
Well, this one eating an acorn-taco is pretty cool, anyway.
The thing with squirrels is they're really fast.
It's difficult to catch them close up because they run away devilishly quick.
But they're no competition for Dick Van Dujin.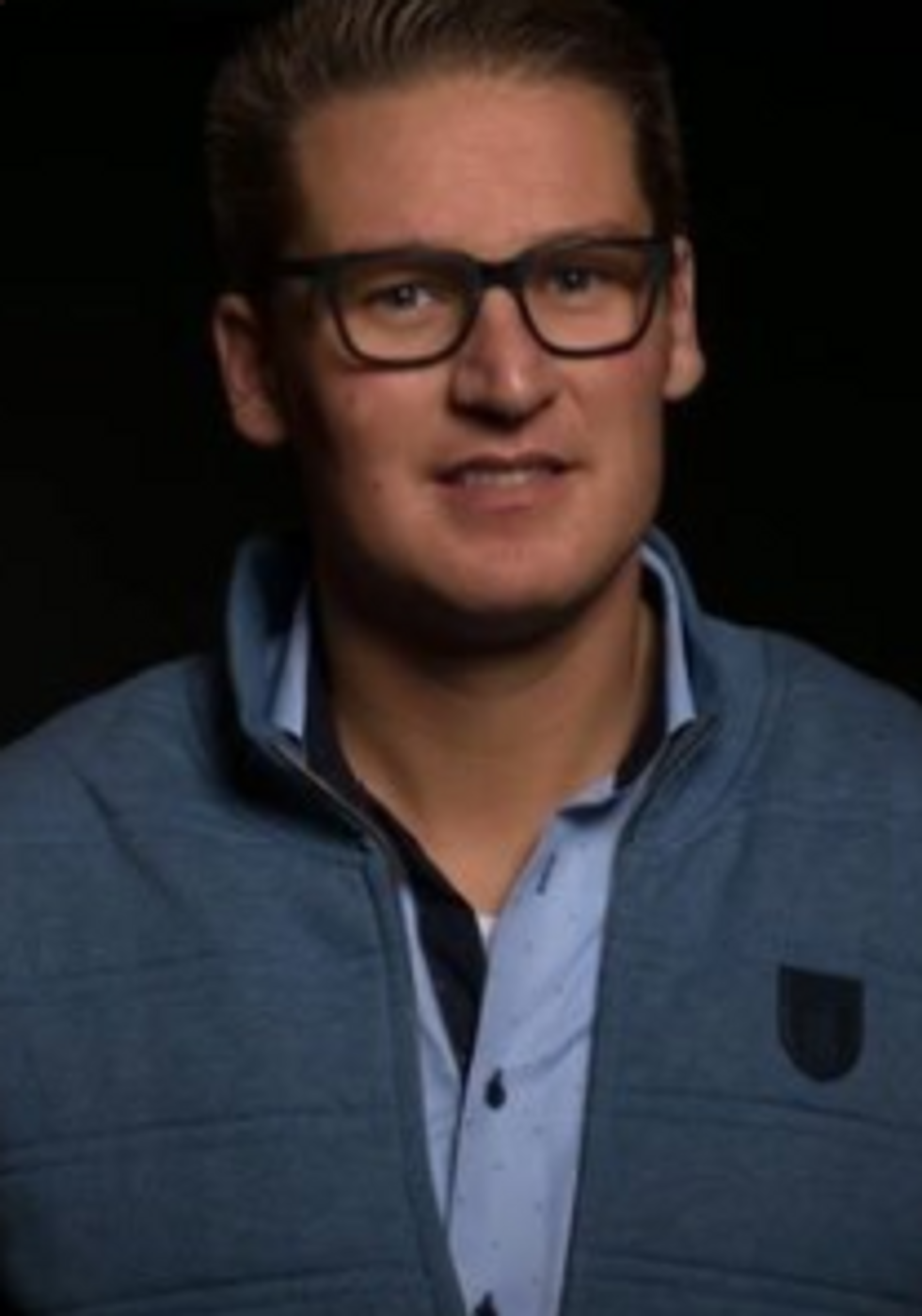 via: Twitter
This is one dude who doesn't seem to have much trouble capturing squirrels in the wild.
Take this shot, for instance.
breathtaking (and if you think this is impressive, wait till you see the next few shots!).
The wonder of nature.
Red squirrels are becoming extinct.
Make a wish.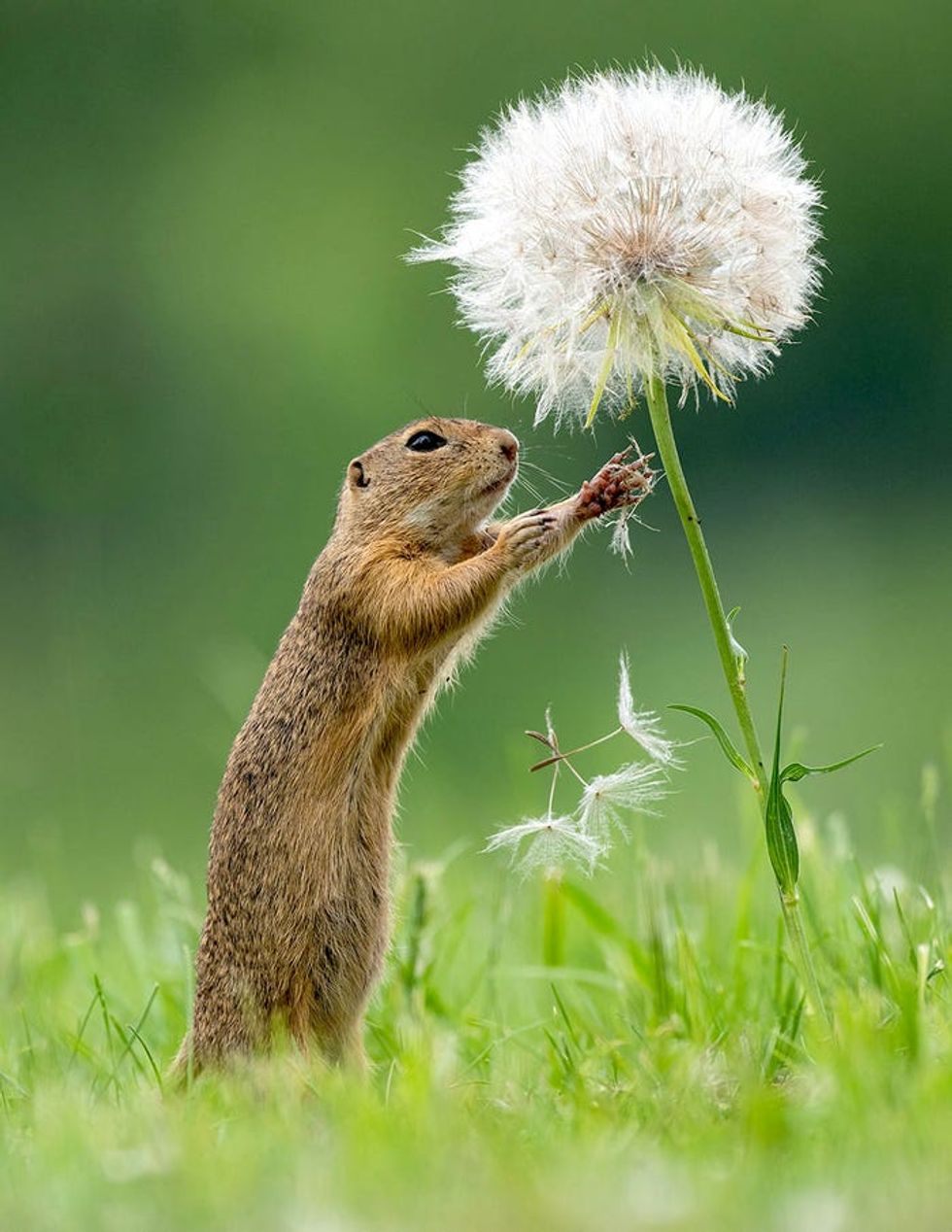 via: Dick Van Dujin
Dick Van Dujin seems to have a knack for capturing squirrels as they examine plants and flowers...
Van Dujin's images have become iconic.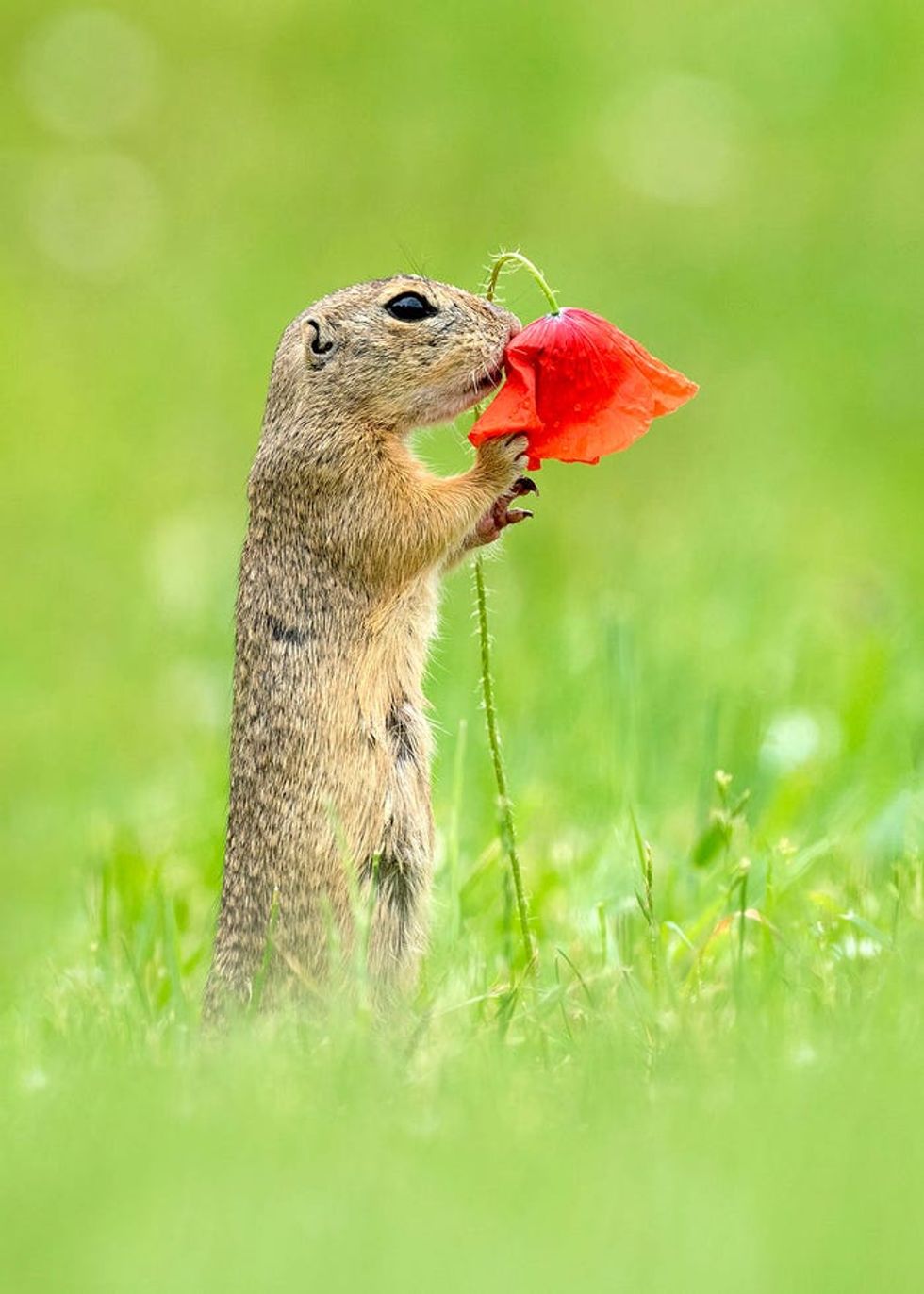 via: Dick Van Dujin
The squirrel shots like this have become distinctive to Dick Van Dujin's work.
This is his most famous series...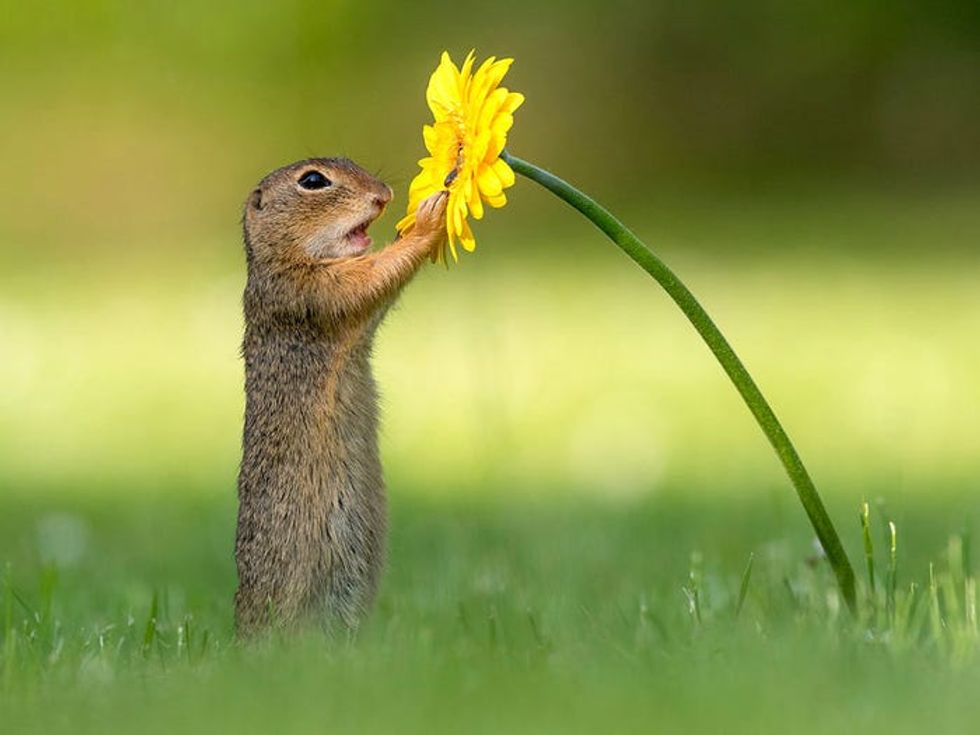 via: https://www.hollandpix.com/
Through much patience, skill and probably some luck too, Van Dujin managed to capture the
exact
moment this squirrel smelt a daisy.
Wait for it...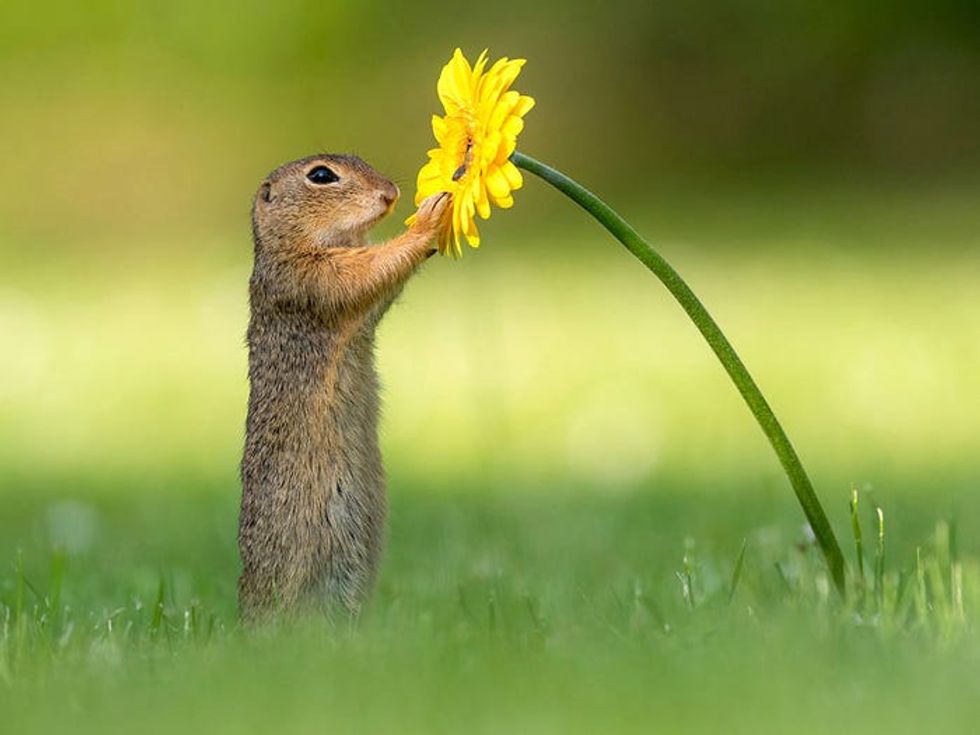 Burying its nose...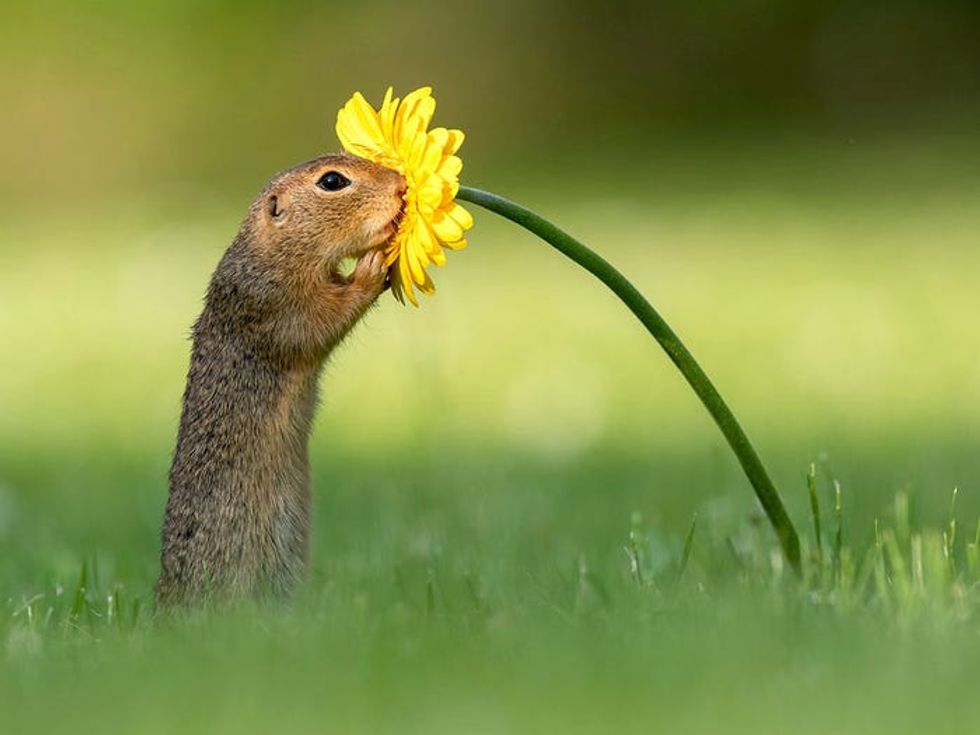 How adorable!