The thing about the Internet is that you can say anything you would like in forums, social media, and review sites like Yelp. But as one woman quickly learned, those in glass houses shouldn't crap their pants in public — allegedly, we should add.
Let's start at the beginning. One reviewer — Emma C — had a night out at Nick's Riverside Grill in Washington D.C. and wasn't a satisfied customer.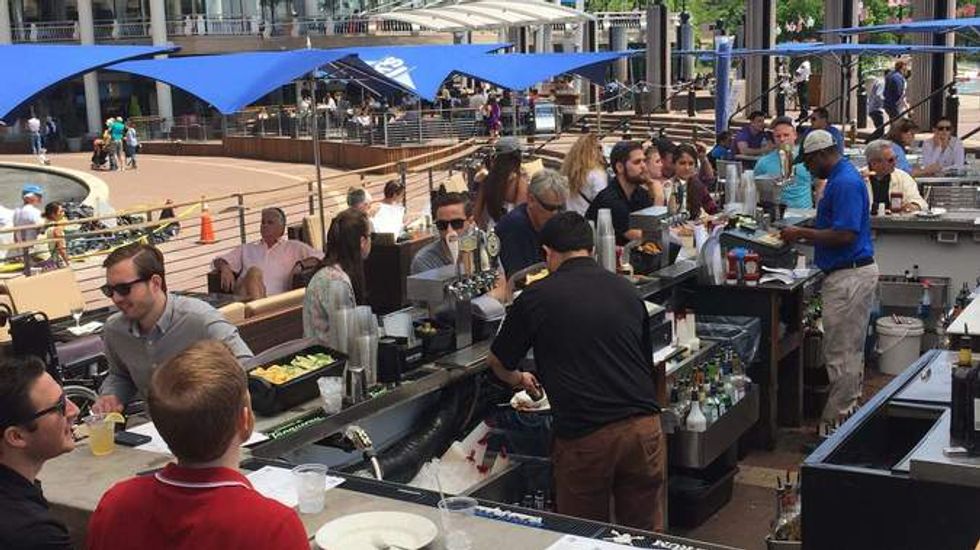 via: Facebook
She claimed that the establishment overcharged her when she only ordered one drink, and she took to
Yelp
to express her displeasure.
The actual review has since been deleted, but the Internet never forgets: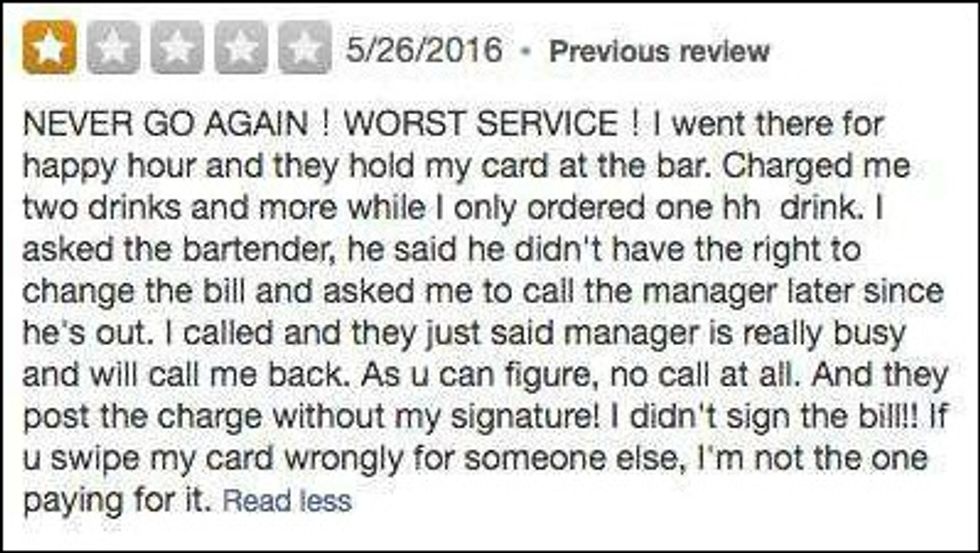 via: Heavy
And the owners of the restaurant didn't forget what they're claiming actually happened that night. Spoiler alert: It's kind of crappy.
With the consent of owner Greg Casten, Nick's manager Liz S. left Emma a response that doesn't make Emma look too good.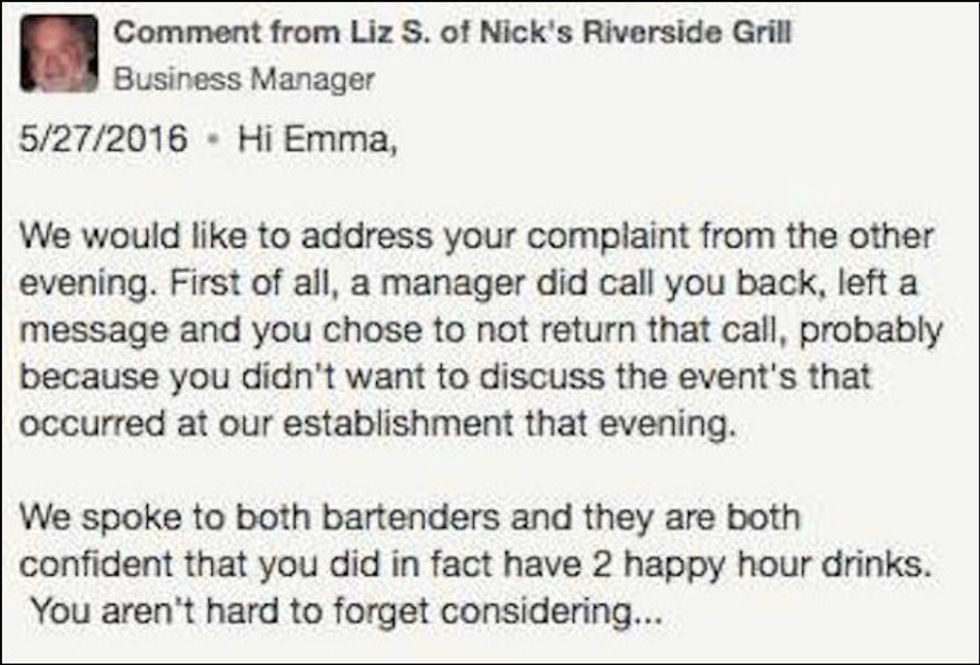 via: Heavy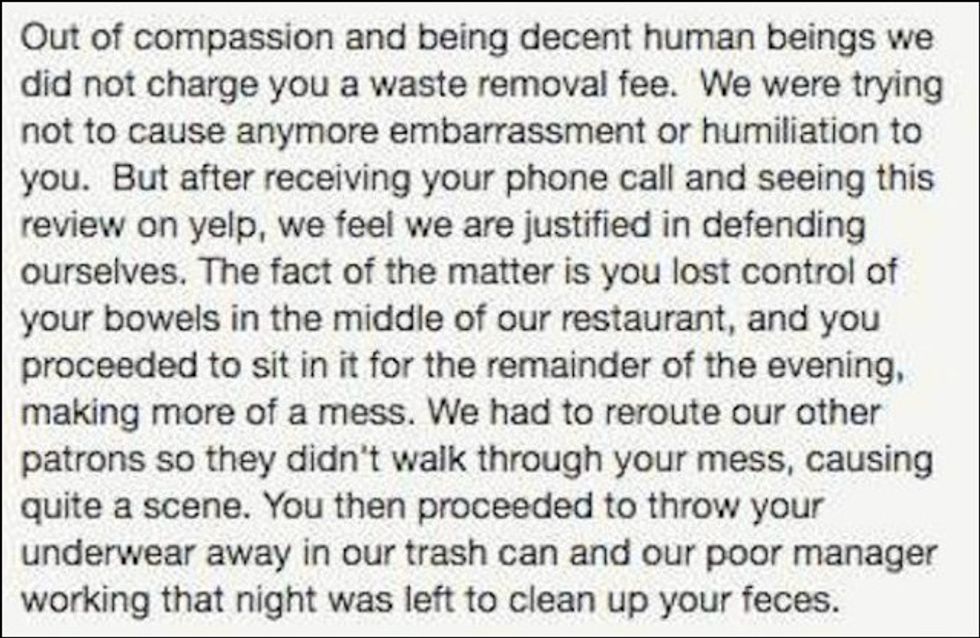 via: Heavy

via: Heavy
Emma C. wasn't thrilled, needless to say, and took to writing a rebuttal saying their response was a "Crime of Defamation."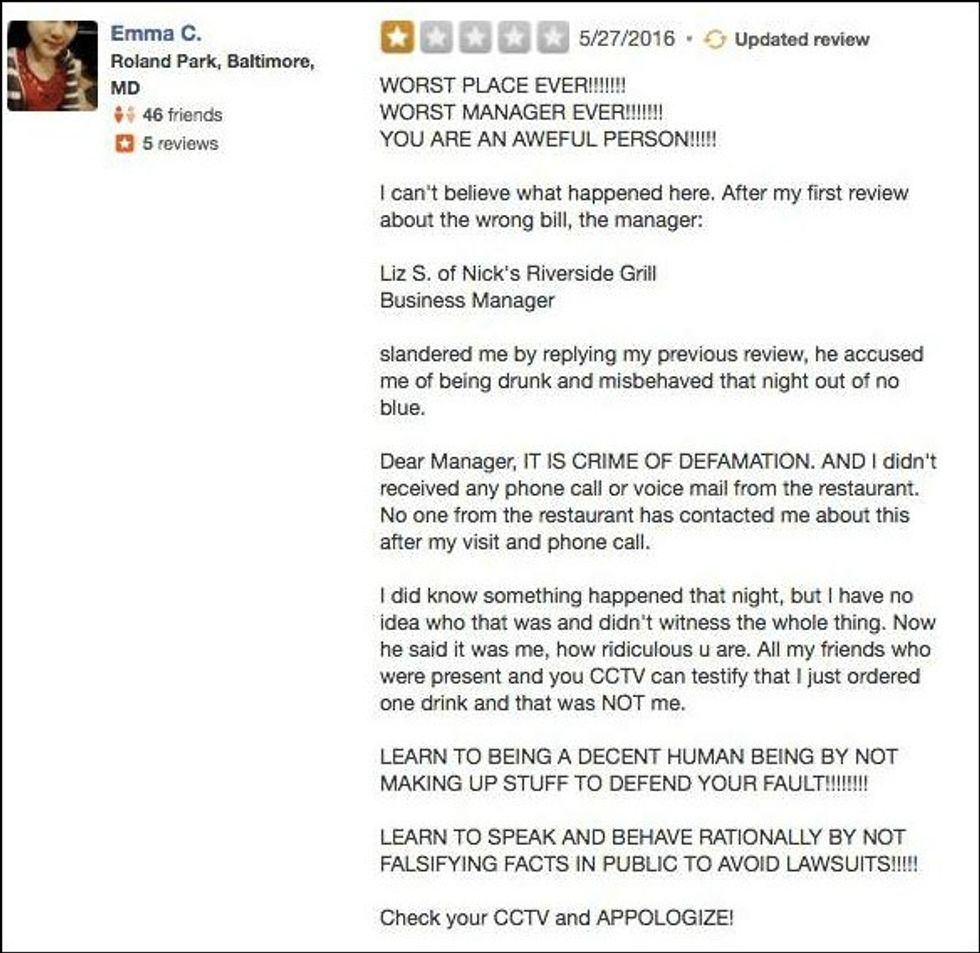 via: Heavy
Side note:
Then would the original incident in question be a "Crime of Defecation?" Let's move on.
Owner Greg Casten spoke to the Washington City Paper, and agreed with what his manager said.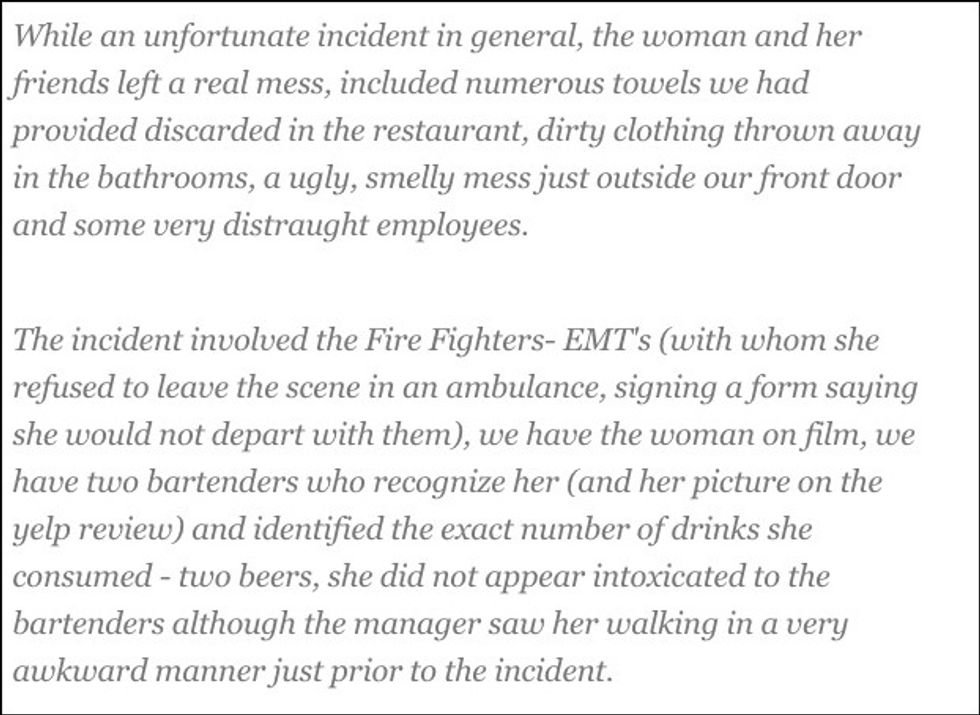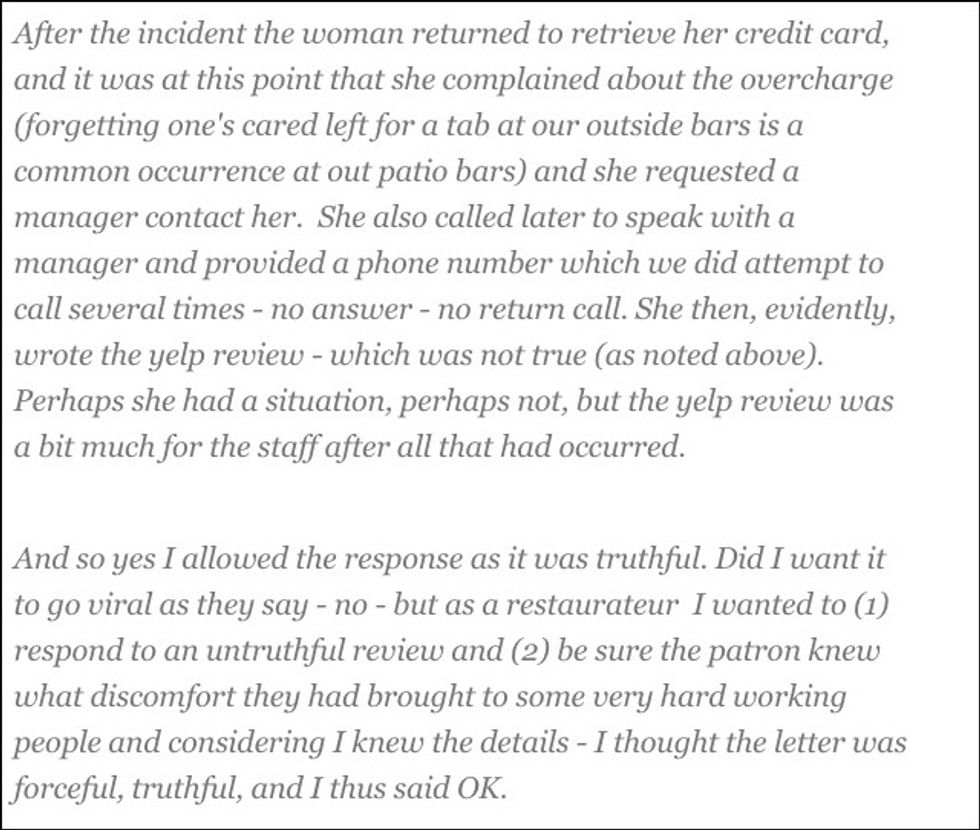 So does "walking in a very awkward manner" the night of this incident mean she had a load in her drawers or that she just had too much liquor in her system?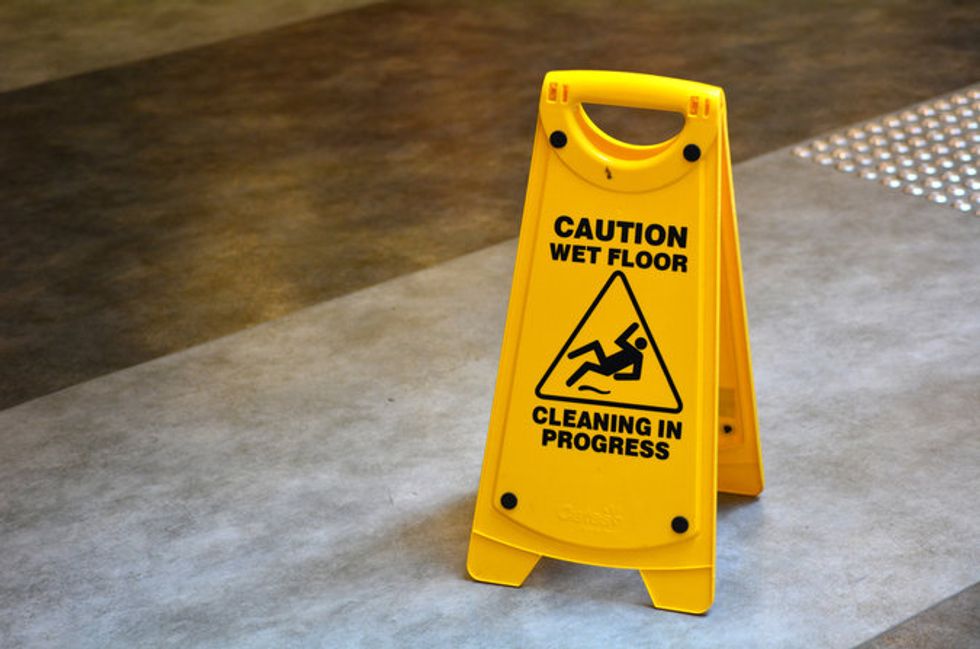 If it wasn't Emma, who was it? And also, did whoever had to clean that mess up at least get a raise? Regardless, the Patron Pooping Incident of 2016 may never be fully resolved and the two parties might never be able to just wipe the slate clean. It's a crappy situation — no ifs, ands, or butts about it.