Schools have started opening up their doors for the first time since coronavirus broke out, and many teachers are worried about what this will mean for both their health and their students.
Sadly, a teacher has now died after catching coronavirus just days after she started back at school...
Who wouldn't want to be a teacher?
The low pay and never-ending workload are tempting, we have to say!
Teachers are truly the backbone of society.
And the fact is, they consistently go unappreciated.
But one area in which they seem to be more unappreciated than ever?
During the current coronavirus pandemic.
Because, as the government pushes for schools to open up ...
Many are facing a truly horrendous decision.
Going back to work could actually cost them their lives.
Which is almost too tragic to contemplate.
Students in certain districts are starting to return to school...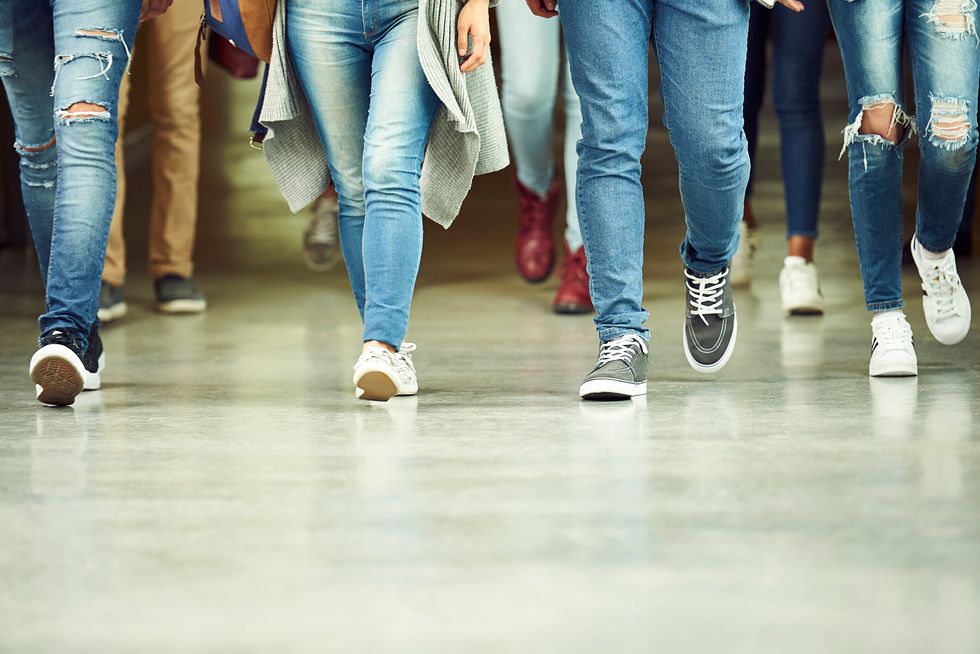 The move had divided opinion among parents and students.
And it seems as though what everyone expected has happened.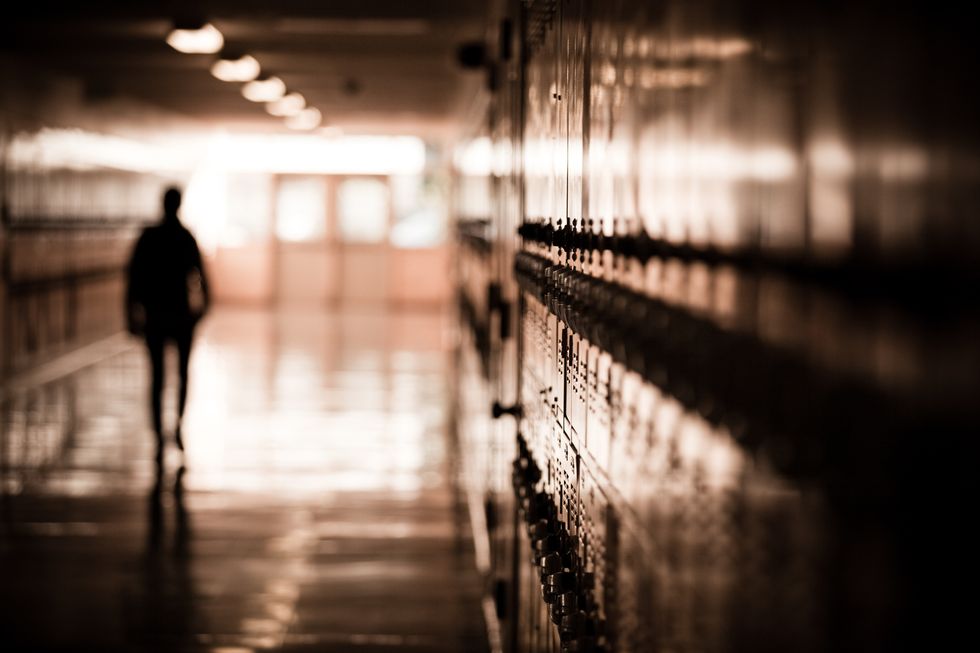 As over 100,000 children have now tested positive for coronavirus.
Many don't think schools should be opening.
Kids cough like this in public and the government thinks it's a good idea to open schools back up. Yeah ok https://t.co/ySh1vJJdFa

— Emo Florist 🕸 (@Emo Florist 🕸)1594330667.0
And have taken to Twitter to express their views.
Some pointed this out.
Can't keep 900 baseball players safe with almost unlimited resources but sure we can protect millions of kids jamme… https://t.co/1jG3CbhZnH

— Joshua Holland 🔥 (@Joshua Holland 🔥)1595873254.0
There seems no way for the school system to deal with this.
And when you take this into account ...
school board: it's completely safe for kids to go back to school teachers: so you met in person to discuss this… https://t.co/WUzSpgUh8D

— Laurazepam (@Laurazepam)1595018413.0
It does all seem like a disaster waiting to happen.
Why are we so happy to ask teachers to volunteer their lives?
The speed we went from "Teachers are underappreciated, we should pay them triple!" to "Get in the classroom and wat… https://t.co/AQzz6bgVdo

— Mattie B 🏳️‍🌈 (@Mattie B 🏳️‍🌈)1594237580.0
It boggles the mind.
And now the worst has happened after a teacher from South Carolina has died due to coronavirus...
Less than two weeks after she started back at the school in preparation to teach her third-grade class.
Demetria "Demi" Bannister was a teacher at Windsor Elementary School in Columbia.
She started teaching her class virtually on Aug 31 after being at the school on Aug 28 to set the classroom up for the term. Bannister tested positive for coronavirus on Sept. 4 and died just three days later.
Her parents "wish to remind others about the seriousness of this disease caused by the coronavirus."
"I'm just hopeful that her death will be a reminder to the public that this coronavirus is mean, it's nasty, it does not discriminate, and that it's devastating," Bannister's uncle, Heyward Bannister said. "It disrupts families' lives."
The sixty-eight-year-old said that Demi was his favorite niece, "and I have many of them," he added.
He could always tell that she was a "spirited person" someone who wanted to nurture others and help them grow. "She was a little bit of a prankster too… always getting my nieces and nephews in trouble," Heyward recalled.
When Bannister began her teaching career five years ago, Heyward knew it "was the perfect fit for her."
"She had the temperament and the interest in elevating, cultivating, and molding young minds," he said.
"She felt that teaching was truly a calling of hers," cousin Shayla Jones relayed.
"She was teaching before she even became a teacher," said Jones, who grew up with Bannister. "She was always the teacher and my cousins and I would be the students."
She loved her students and always tried to "push them to be more than who they thought they were," Jones said.
She was also known for being a gifted singer... "She could sing like an angel," Heyward said. "Known as Windsor's Songbird, Ms. Bannister used her musical talents to bring a great deal of joy to our school," said Denise Quickel, the principal of Windsor Elementary.
Sadly, Bannister's family weren't allowed to be with her when she lost her battle with Coronavirus...
"I feel bad that she was by herself," Jones said. "No one could talk to her." Heyward revealed that was the hardest part of it all, "there doesn't seem to be closure."
Bannister had been excited about getting back into teaching and welcoming her kids back to school.
And was taking all the precautionary measures to ensure both her safety and her kids during the pandemic.
The school has undergone contract tracing, notifying her close contacts, and are currently cleaning the school in preparation for students returning.
McMaster says he's not happy that a large number of South Carolina school districts are not giving parents a choice… https://t.co/x9PzuFobPj

— Live5News (@Live5News)1599769120.0
The state has informed that students are required to be back in school by mid-September, although that poses risks to all teachers and students involved.
Just like many others, both Heyward and Jones don't agree with opening schools up at the present moment.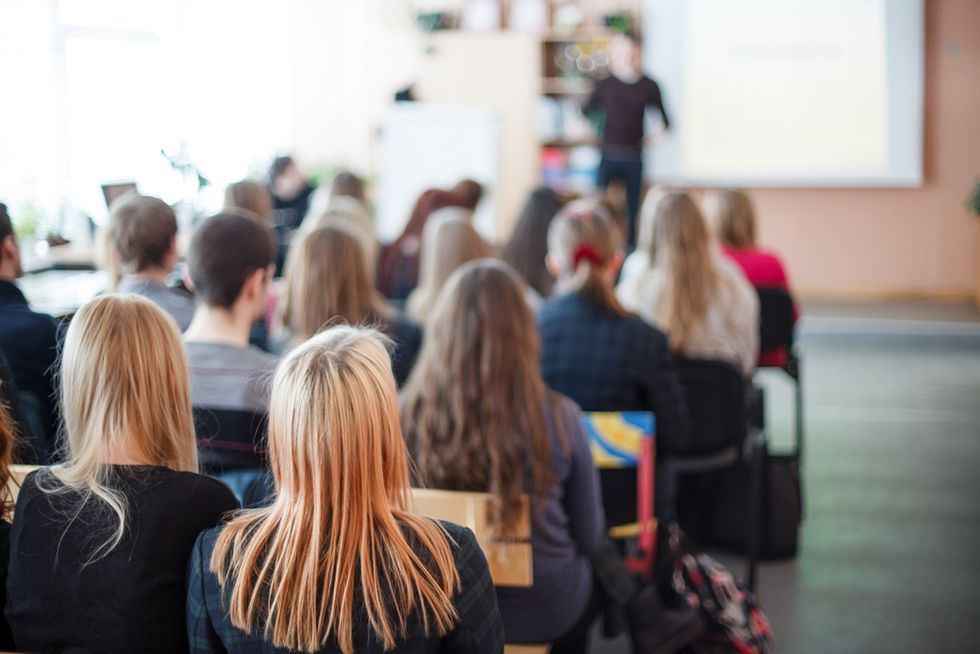 Despite Bannister taking all the possible precautions, she
still
got COVID-19. "Being in school is not a good idea for anyone," she said. Want to see another example of what the school's reopening may mean? Scroll on...