When you think of A Star is Born, one of the first things that springs to mind is its stellar soundtrack - or more specifically, the Oscar-winning track "Shallow."
Nearly 2 years after its release, the track is once again in the headlines this week. Why? Because a woman has gone viral after a man stopped her in the subway to finish the lyrics to the smash hit song.
The internet is going crazy. Keep scrolling to watch the clip for yourself...
A Star Is Born was one of the biggest movies of 2018.
via: imdb
The love story between a younger, insecure woman and an older, world-weary man captured the hearts of the world, and is both commercially and critically acclaimed.
It proved to be box office gold.
via: imdb
We're
still
talking about it nearly 2 years on...
There are many factors for the movie's huge success.
via: imdb
Although, undeniably, one of its biggest attractions was the fact that it was Lady Gaga's big-screen debut.
And what a debut it was...
Her role as aspiring singer, Ally Maine, earnt her significant critical acclaim and has no doubt helped carve out a whole new career path.
And of course, let's not forget that it marked Bradley Cooper's directorial debut...
Cooper's remake of the classic tale truly took awards season by storm - raking in a Golden Globe, Oscar, and a BAFTA - to name a few.
The movie instantly became the film of the year.
While at first controversial, the casting choice of Gaga for the movie turned out to be excellent, and for sure is one of the main reasons the film has been so ranked so highly.
But there's one particular area in which the movie truly excels...
via: Imdb
It's stellar soundtrack.
Since it's release, it has received platinum status.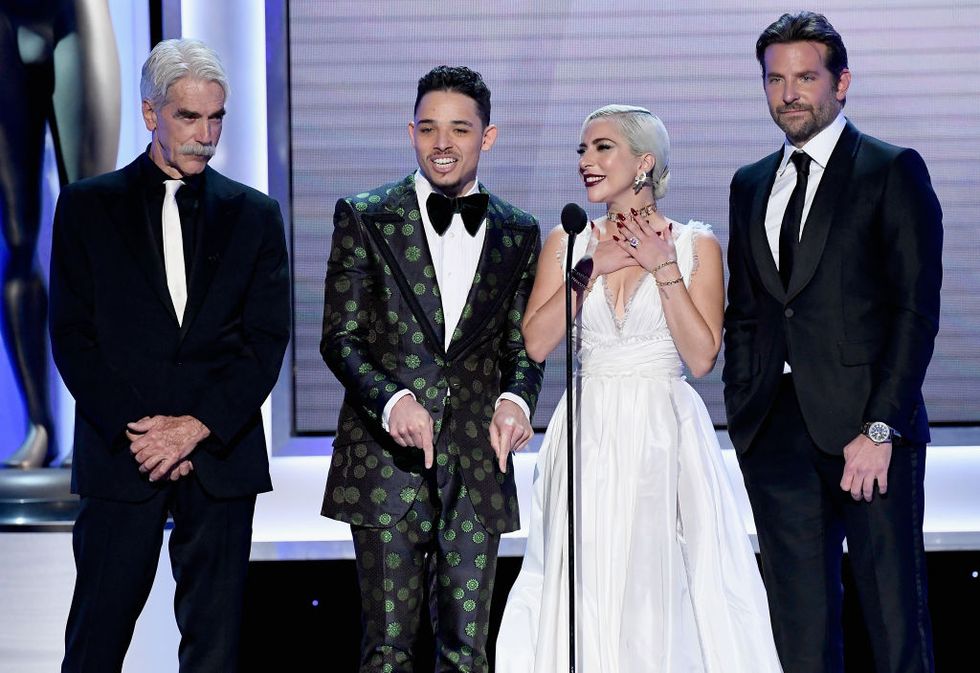 via: Getty Images
The soundtrack has topped the album chart in more than fifteen countries and has been awarded platinum status in Australia, the United States, Canada, France,
and
New Zealand, according to
Classic FM.
But of course, there's one stand out.
"Shallow" is easily the most well-known track from the movie.
Although some people disagree...
Some fans believe other songs from the flick didn't get the recognition they deserved.
But there's no doubt that "Shallow" has been the most commercially successful.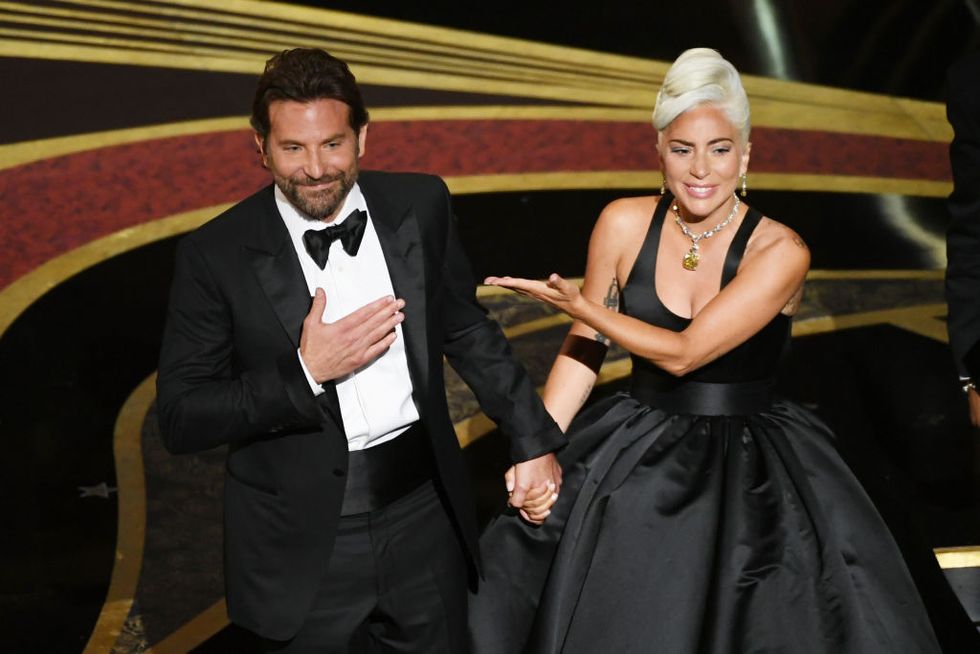 via: Getty Images
Not to mention the fact that it made Gaga and Cooper Oscar winners - bagging the coveted award for "Best Orginal Song."
Although this didn't come as much of a surprise to Gaga fans...
The song recently re-entered the charts...
Shallow (also known as the most awarded song of all time) has re-entered the top 50 on US iTunes a year and a half… https://t.co/cevWKG79Pd

— Fake President 〄 (@Fake President 〄)1582148540.0
Which doesn't come as too much of a surprise considering it was recently Valentine's day.
But that's not the only reason why the track is hitting the headlines again...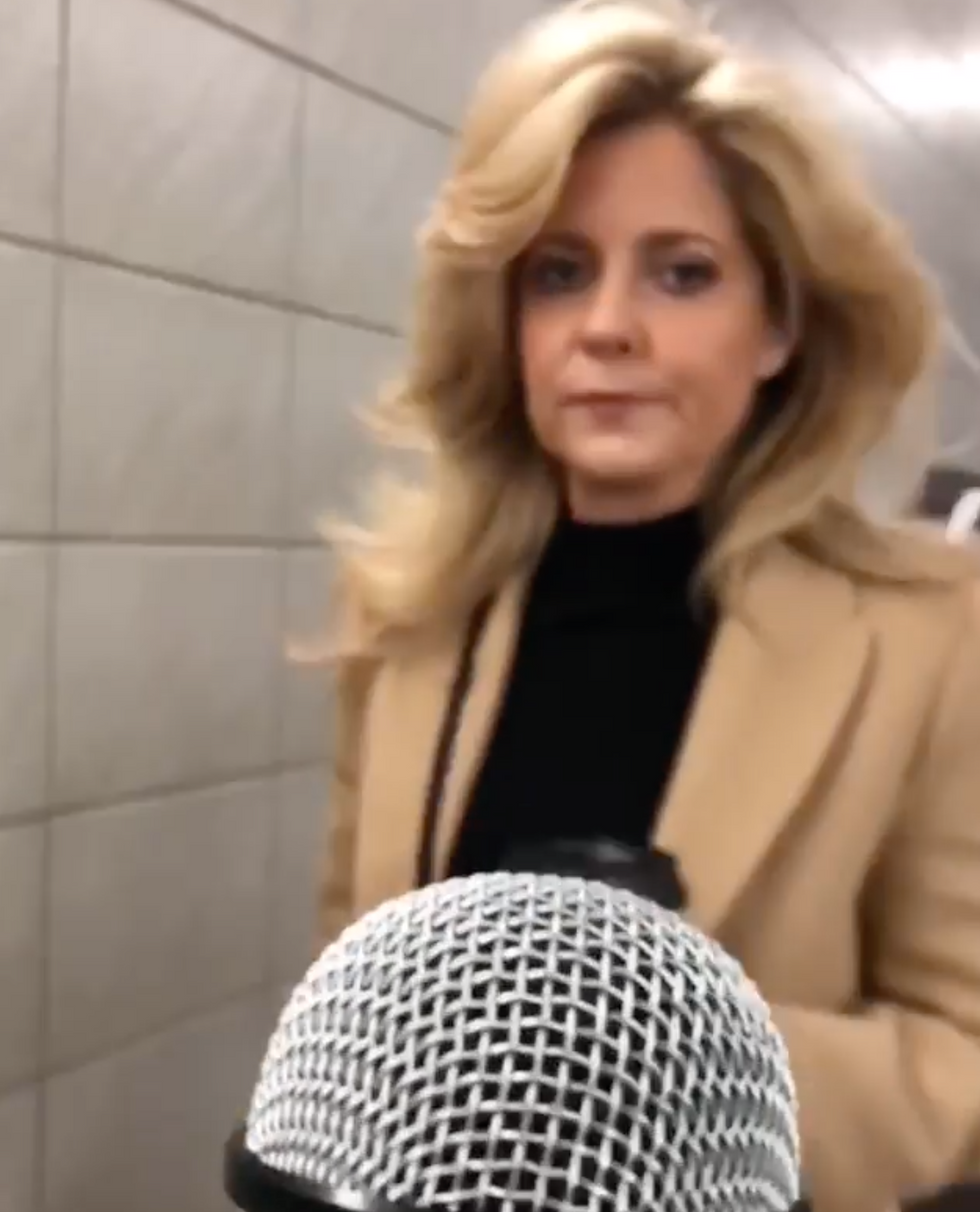 via: Instagram
A video has gone viral this week of a woman who was randomly approached by a comedian while on the subway in London, and asked to finish the lyrics to Gaga's acclaimed track. Keep scrolling for the clip.
And after watching, the internet was left well and truly shook.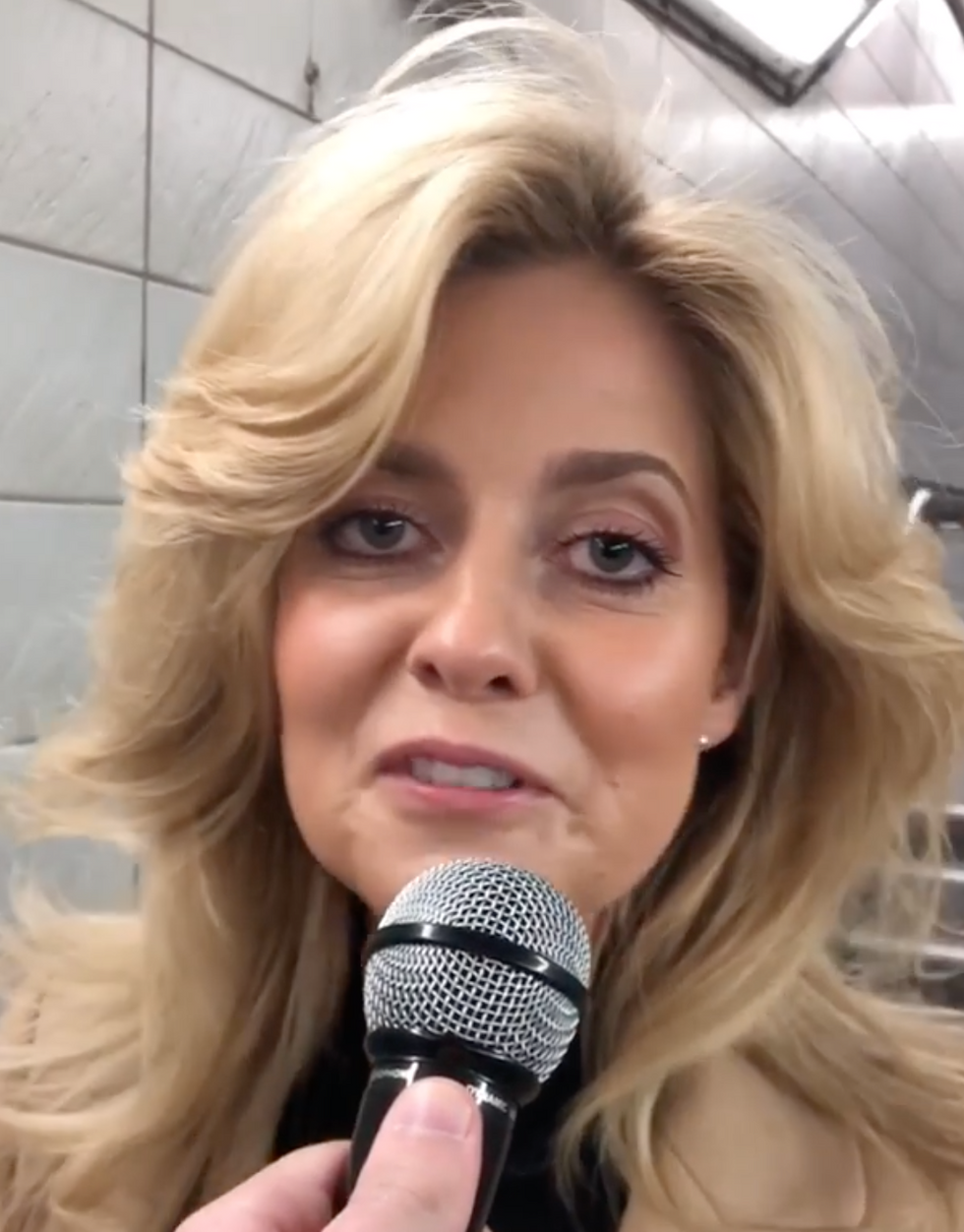 via: Instagram
They 
certainly
weren't expecting what happened during the clip.
And of course, after some detective work, the woman was quickly identified as Charlotte Awbery.
There's a new Queen of pop in town. 
The internet truly can't get enough - and since the clip went viral, there's even been fan accounts set up.
Some are cancelling the original Lady Gaga version altogether.
Since Lady Gaga abandoned us we have decided to stream Shallow by Charlotte https://t.co/riaFHMjKzc

— 🐺 Jack W'D (@🐺 Jack W'D)1582174084.0
"i know my neighbors are mad at me for listening to charlotte awbery sing shallow for three hours straight i KNOW it," one user tweeted. 
She's now got her very own fanbase.
stan twitter after seeing charlotte awberry singing shallow https://t.co/nGXC1RlLS8

— c̴h̴e̴r̴r̴r̴y̴ ̴b̴o̴y̴ˣ 🍒 (@c̴h̴e̴r̴r̴r̴y̴ ̴b̴o̴y̴ˣ 🍒)1582148893.0
"Charlotte Awbery's fanbase is called Charlotte's Web."
Watch her in action below:
not expecting that... Interested in more A Star Is Born news? Keep scrolling to learn about one of Cooper's rules for Lady Gaga while filming...