That's right: a woman in Iraq has given birth to septuplets--seven babies at the same time! The story is breaking news everywhere, as the country's first ever recorded set of septuplets. The world has been following this case ever since the expecting parents learned of their situation. The first set of surviving septuplets was only born back in 1997; the phenomenon is still relatively new.
Now that the septuplets are safely resting in al-Batoul Hospital, everyone is looking for the details. So, how rare are septuplets? And how, exactly, are this group of newly born siblings doing so far? Read up on this amazing story and other one in a million cases you'll have to see to believe!
The miracle of life has come in sevens for one couple.
A mother in the 
Diyali
Province of eastern Iraq has given birth to a perfect set of septuplets!
They're the first septuplets in Iraq's history.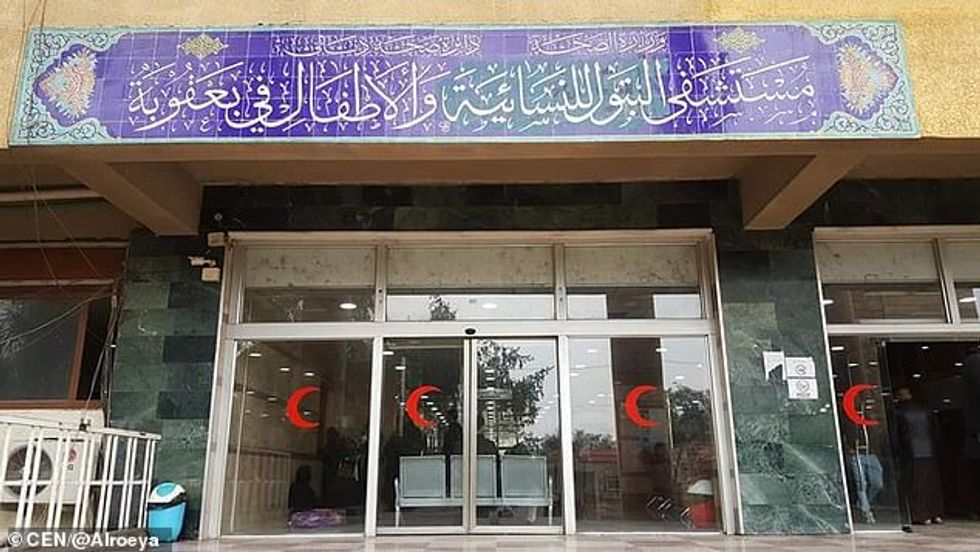 via: Alroeya / CEN
The new mother has not been named, but she successfully gave birth at the al-Batoul Hospital to six daughters and one son!
It's honesty pretty impressive.
This also happened in a single natural birth. That is one strong mother!
The local health department has since reported on their condition.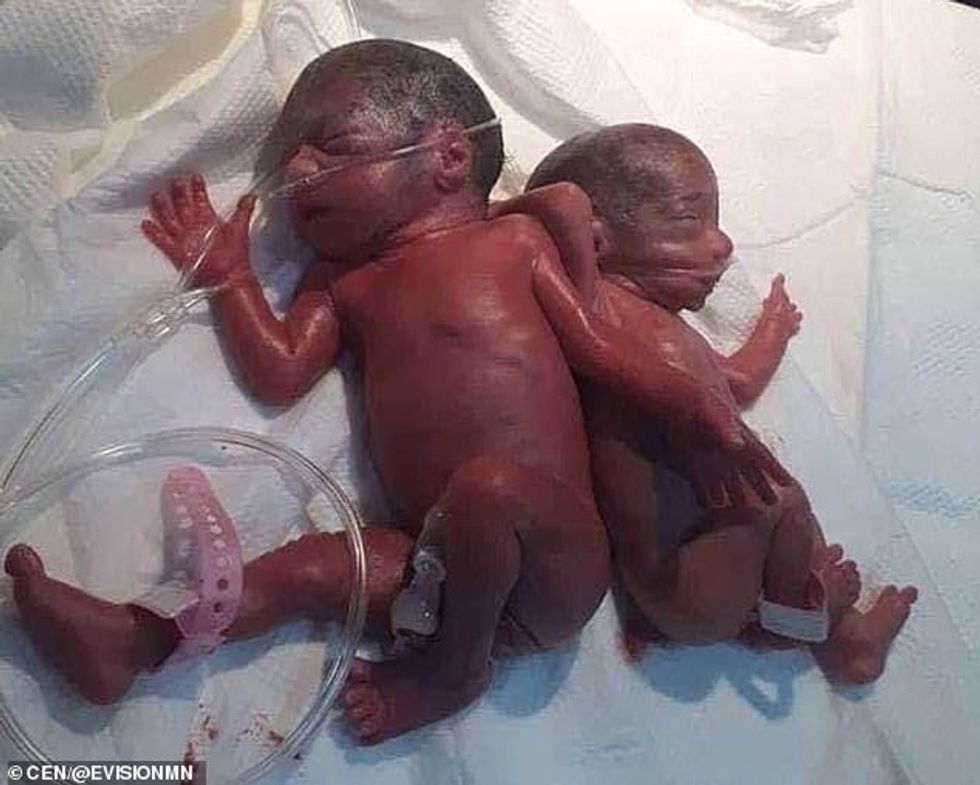 via: Alroeya / CEN
Spokesperson Firas Al Izzawi said in a statement to the press that both mother and all of her new children are in 'perfect condition' and doing well after the birth.
There have only been a few pictures taken so far.
سيدة عراقية من محافظة #ديالى تلد ٧ توائم بولادة طبيعية تبارك الله إنجاب مرة واحدة ولا حاجة لحمل آخر 😊 ربي يحفظهم… https://t.co/hOBx8nbNUL

— عمر الجنابي (@عمر الجنابي)1549915235.0
Here we can see four of the adorable babies lying together, after they had been given a medical check and declared healthy. Translation: 
Giving birth all at once...May God protect them and their mother!
It was truly a remarkable birth.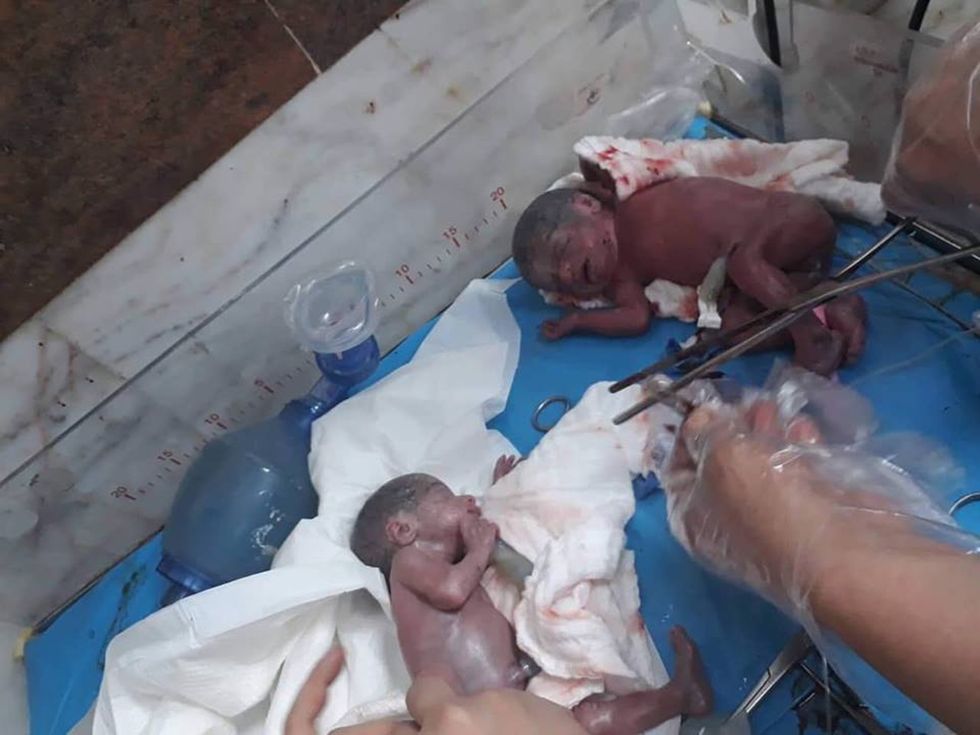 via: Alroeya / CEN
We haven't heard too much more from the family, but it's enough to know that everything went smoothly!
This follows a sextuplet birth last year.
A woman gave birth to six children--three boys and three girls--at the Saint George University Hospital in Lebanon.
All the babies survived then too, thankfully.
They were soon able to go home, where their four older siblings were waiting to meet them.
It was a bit of a surprise.
The father, Youssef
Fadl, said that he and his wife hadn't been considering having any more children.
And now they've got ten.
So that's pretty fair...ten children seems like enough to be getting on with!
And last summer, another incredible birth occurred.
Forget one in a million. These parents beat one in 200 million odds, and had identical triplets.
The parents were so excited.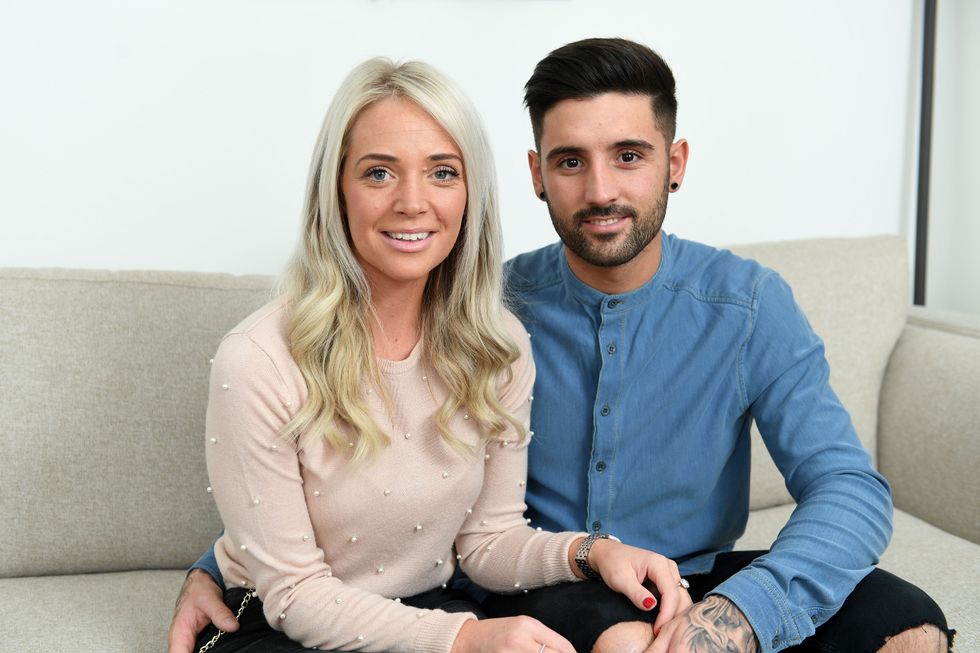 via: Wales News Service
Sian Williams, 31, and partner
Aaron Palfrey welcomed three baby girls into the world and their lives: 

Jorgie

, Olivia and Belle.
Sian has spoken of the experience.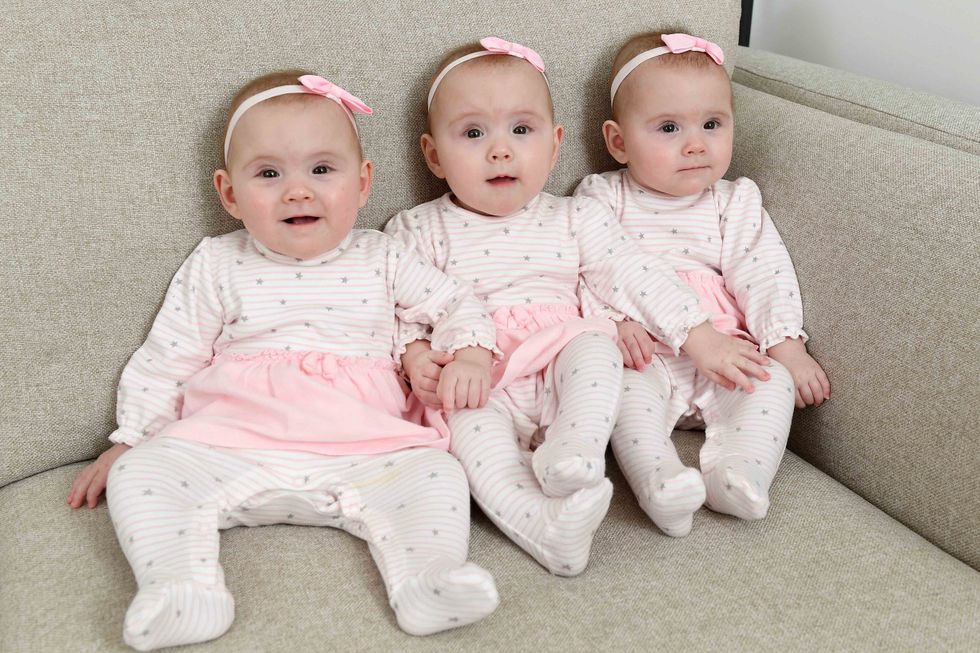 via: Wales News Service
"I was excited to be having one baby, but in the scan the doctor picked up two heart beats and then a third one. One little egg had created three miracles," Sian said.
Wouldn't you be absolutely blown away if this was you?
"The doctors told us they were identical and the odds of that happening without fertility drugs was one in 200 million," she continued. "
We were completely speechless and stunned. At our 15-week scan we found out we were expecting three girls."
Sian also came up with a clever way to tell her girls apart.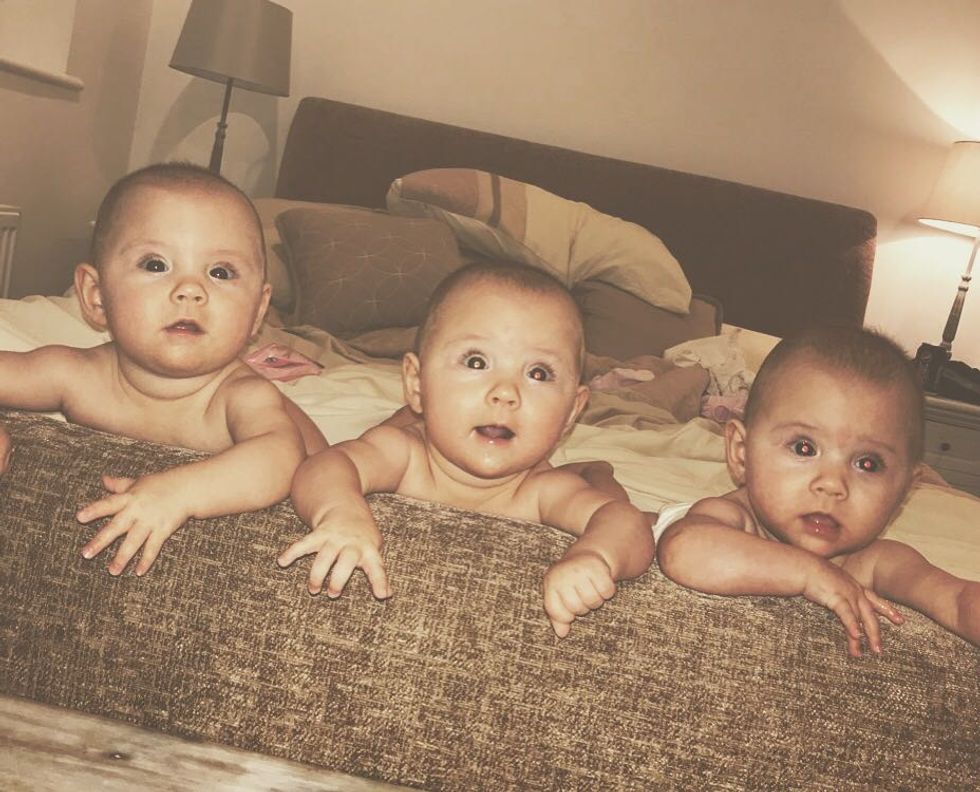 via: Wales News Service
She color codes them with nail polish! 
Jorgie
has purple, Belle has pink and Olivia has yellow.
Still, the couple had to wait days to hold their triplets.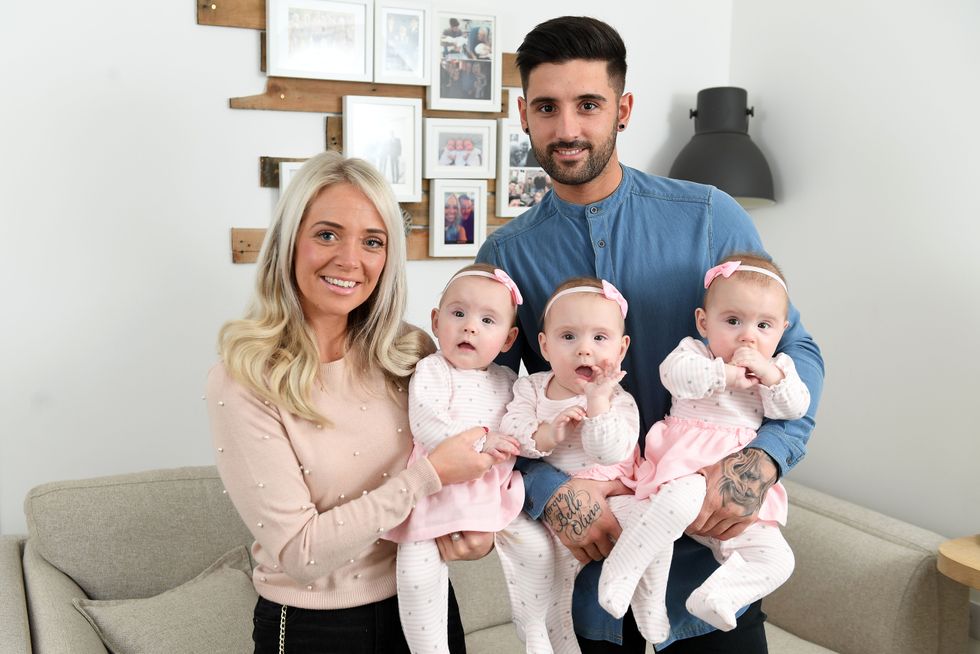 via: Wales News Service
That's because the girls ended up being born early, at 32 weeks by c-section.
Sian says the wait made it all the more special.
"It was days before we were allowed to hold them but it was magical when we did," Sian said. "
Aaron's face was a perfect picture of pride. We couldn't believe they were ours."
The girls arrived just at the right time.
Sian lost her dad, Kelvin, and both her grandparents within a year. But the triplets have brought so much joy to the couple.
The twins are around a year and a half old now.
"It had been such a horrible few years for our family so when we found out I was having triplets it brought joy back into our lives again," she said. "
It is pure bliss watching them grow. Of course it's hard work, but we love every minute of it." 
The couple had to make a few adjustments, of course.
"We've swapped our Mercedes for a sensible family Land Rover - it is much easier to fit in three baby car seats," Sian said. Makes sense!
And they've got support when they need it.
Sian's mother, Julie, lives next door and lends a helping hand. But Sian and Aaron are a capable team of their own 
"Aaron and I are a great team and we juggle the feeds really well.
It is amazing but they all seem to sleep at the same time and long may it continue," she said.
Also, let's put those odds in perspective.
Because the odds of identical triplets are one in 200 million, right? Well, the chances that you will achieve sainthood are one in 20 million, and the chances of becoming president sit at around one in 10 million. So, yeah. That's pretty cool.
Meanwhile, the world's first surviving septuplets were born 21 years ago.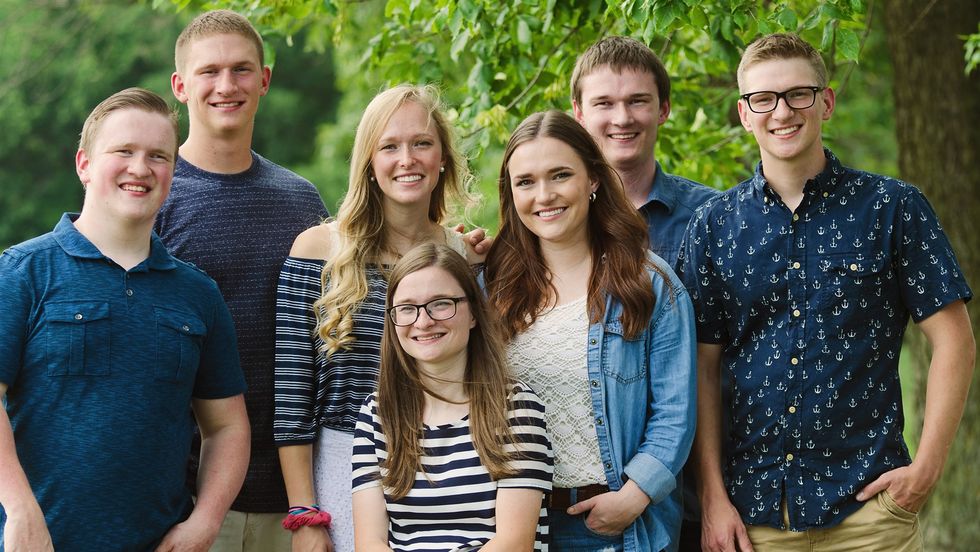 via: TODAY
Kenny and Bobbi McCaughey welcomed the first set of surviving septuplets in Des Moines, Iowa, in 1997. Here they are, having turned 21 in November 2018.
Their pregnancy was followed internationally.
It was huge news when the couple declined selective reduction after learning that they were going to have seven children.
Selective reduction reduced the number of fetuses in a pregnancy.
Say someone was pregnant with quadruplets. If chosen, selective reduction could be used to reach a twin or singleton pregnancy.
But the McCaugheys went forward with septuplets.
In response, they said it was 'in God's hands'.
News crews were all over the birth.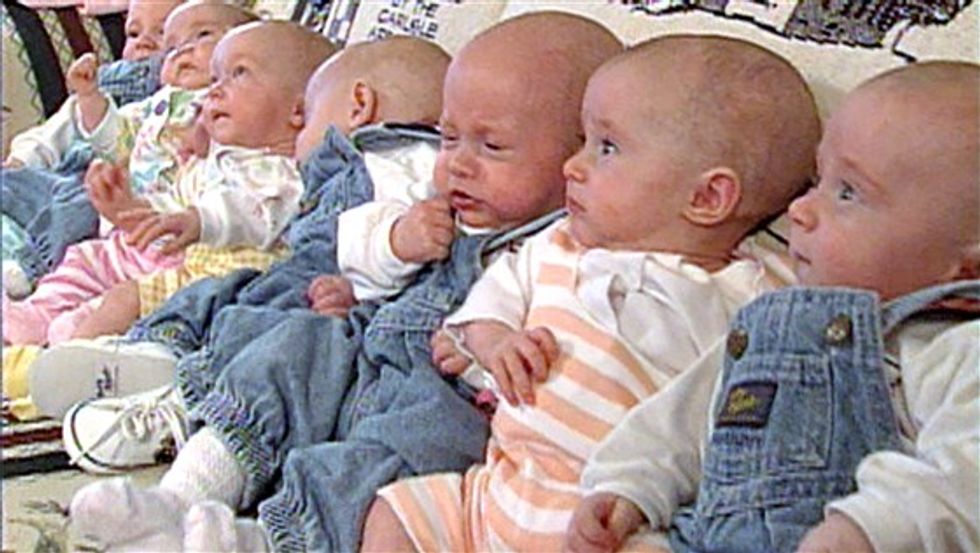 via: TODAY
The McCaughey septuplets were born nine weeks early, and then made it to the family's home to be with their older sister, Mikayla Marie.
They even got a call from the President.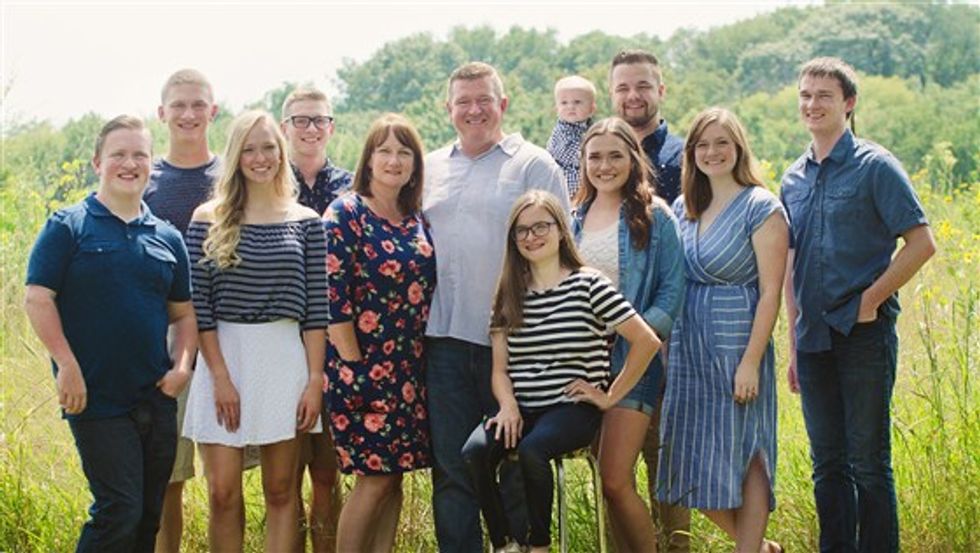 via: TODAY
President Bill Clinton personally called the family to offer congratulations. Also, Oprah hosted them on her show! And other companies had plans to help the family.
They received a ton of donations.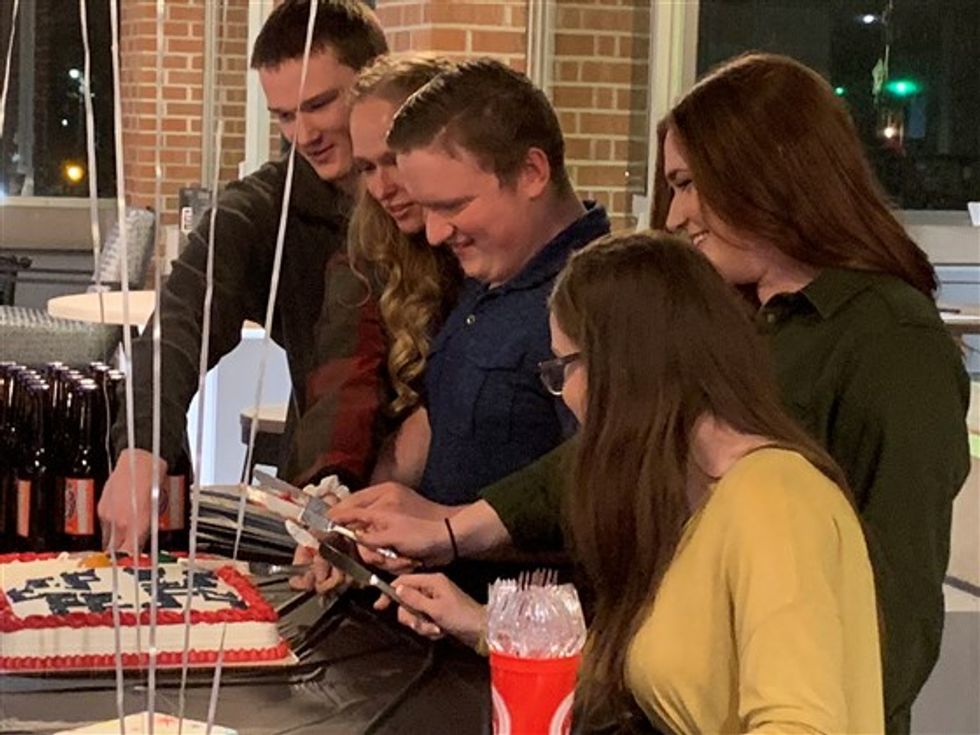 via: TODAY
The McCaugheys received a 5,500 square foot home, a van, a year's worth of Kraft's macaroni and cheese, enough nappies for the septuplets' first two years, and full college scholarships for any state university in Iowa.
The couple definitely appreciated it!
The septuplets drank 42 bottles a day, and went through 52 diapers in those early months!