A police officer and his service dog have unintentionally gone viral this week after they were spotted taking selfies together.
The woman who spotted them took to the internet to appeal for the iconic duo to be identified and, not only did the officer in question respond, but he shared the adorable selfies of him and his four-legged partner.
Keep reading for the full story...
You can never underestimate the connection between a police officer and his service dog.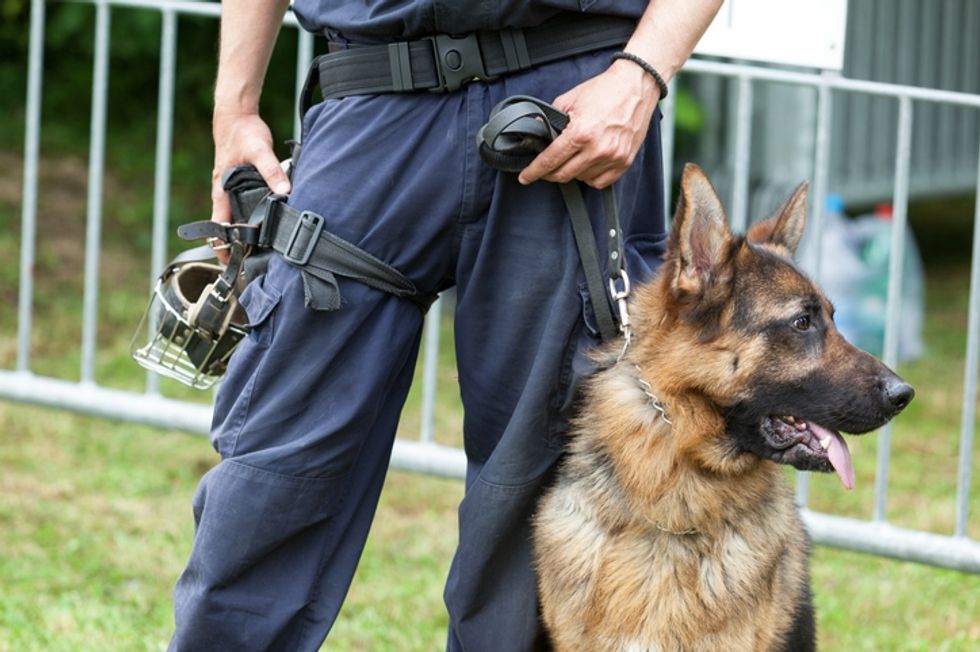 via: Getty
While most people leave their dogs at home when they head out to work every day, there are some who are required to work alongside their four-legged companions.
This tends to be within our police force.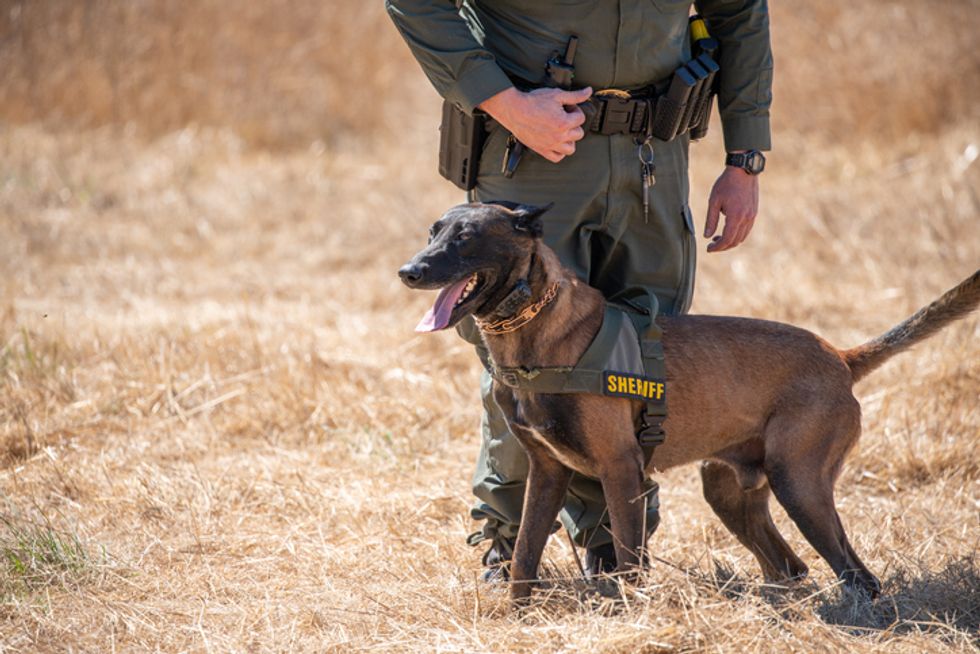 via: Getty
Over the years, dogs have gradually played a bigger and bigger role alongside the police.
They are known as K9 dogs.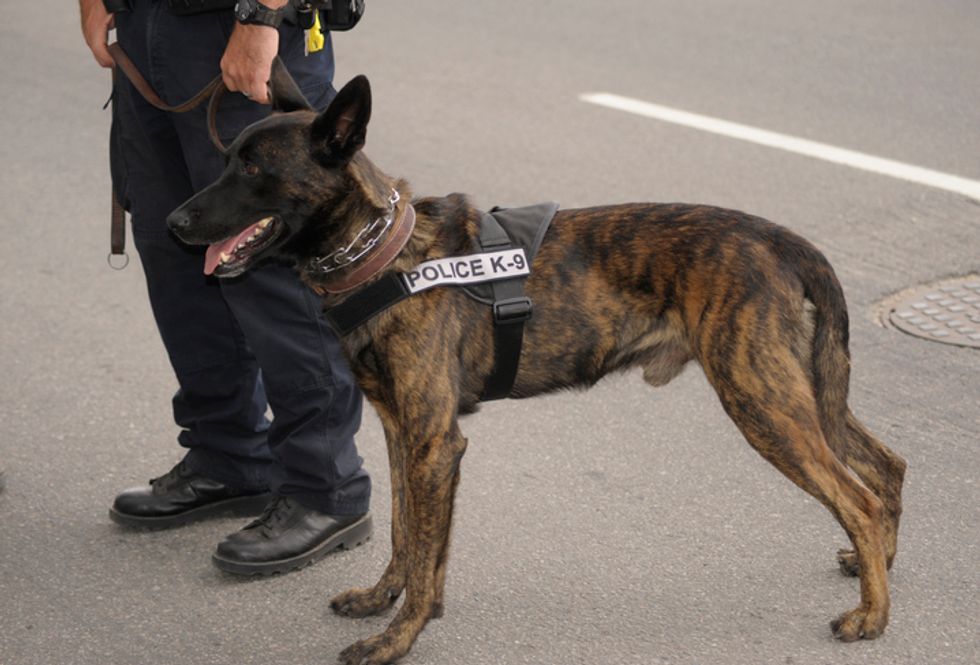 via: Getty
K9 dogs are usually German Shepherds, and they work closely alongside their own human partners in the fight against crime.
These dogs are required to perform an array of different tasks.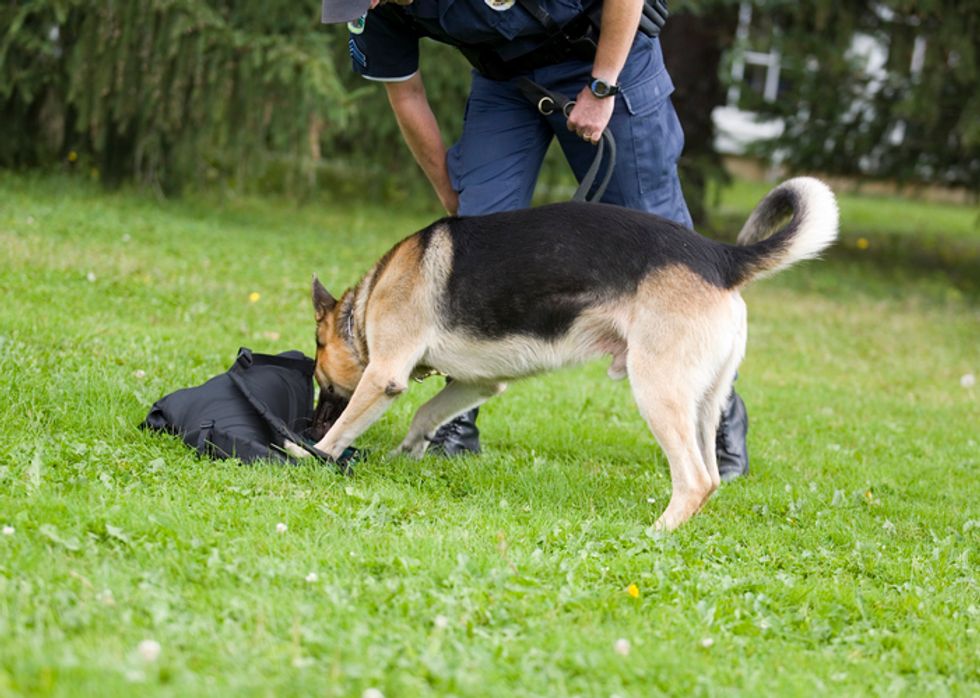 via: Getty
This can include searching for drugs and explosives, illegal weapons and firearms, and wanted people on the run.
Dogs have a much more sophisticated sense of smell than we do...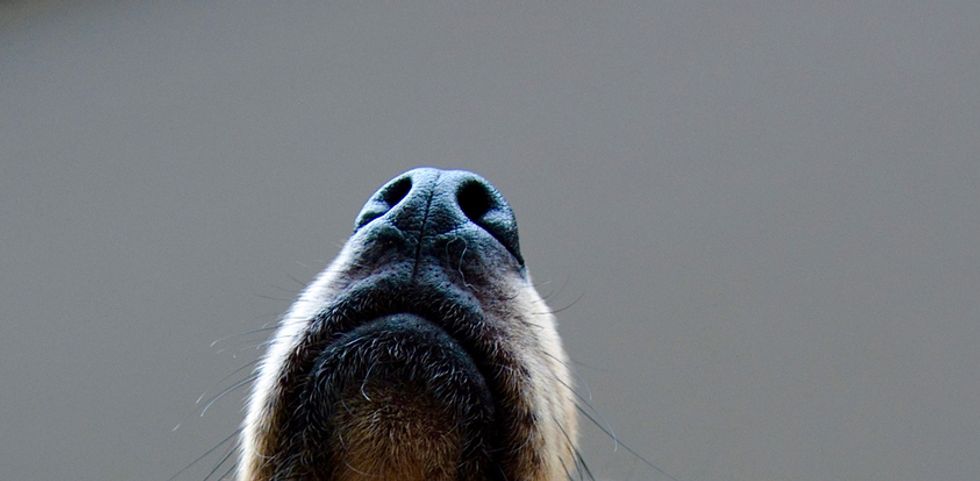 via: Getty
And this comes in handy when solving various crimes.
But, just like our police officers...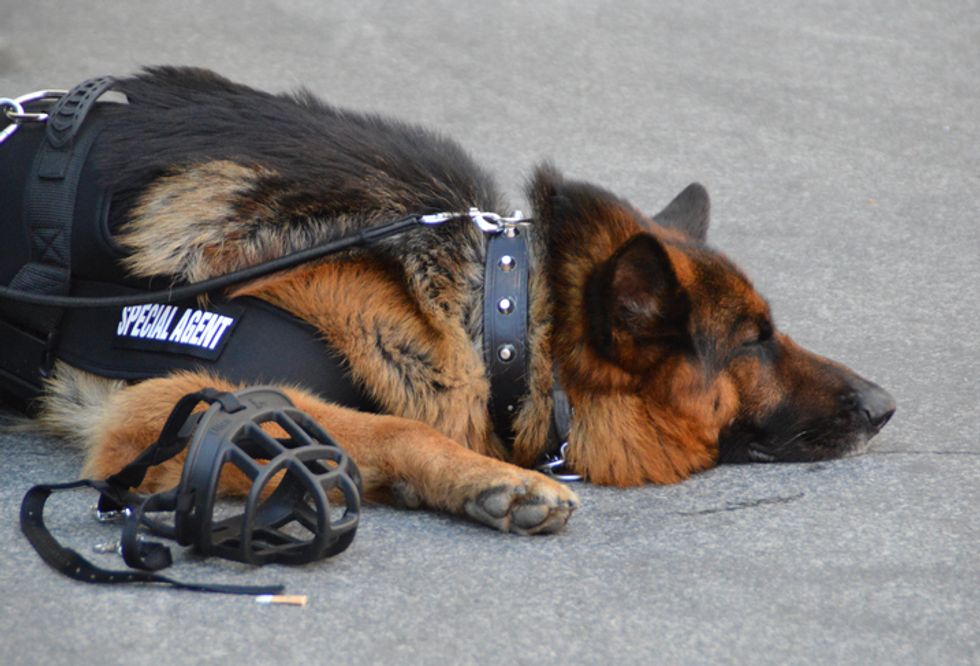 via: Getty
These hard-working canines are put into incredibly dangerous situations every day.
Their primary role is to protect their partner.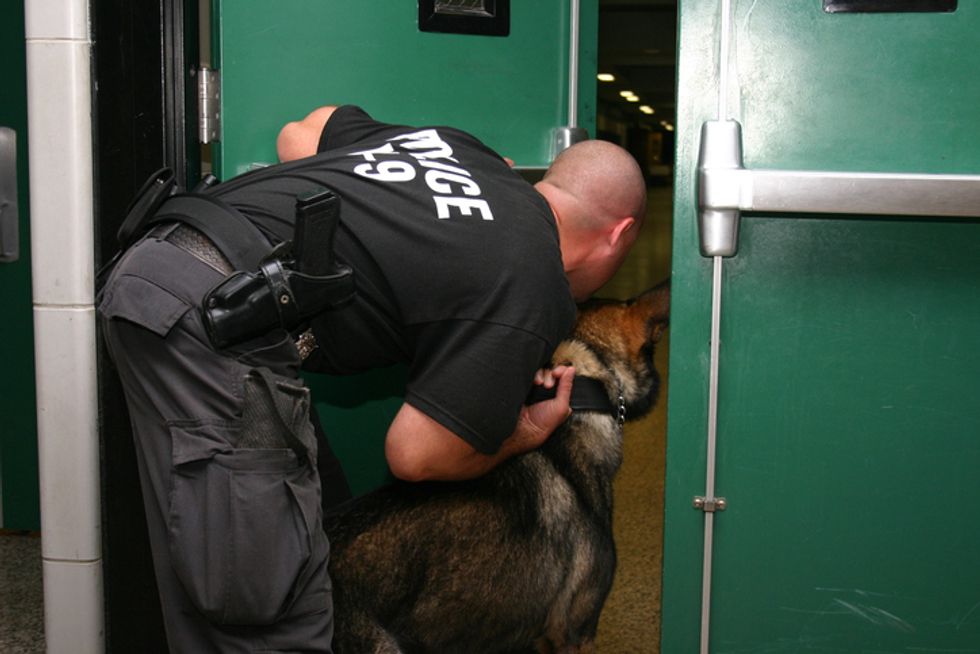 via: Getty
In many situations, it is the dogs who are the first to put their lives on the line and go in against an armed and dangerous suspect to protect their human partners.
Their bravery is outstanding.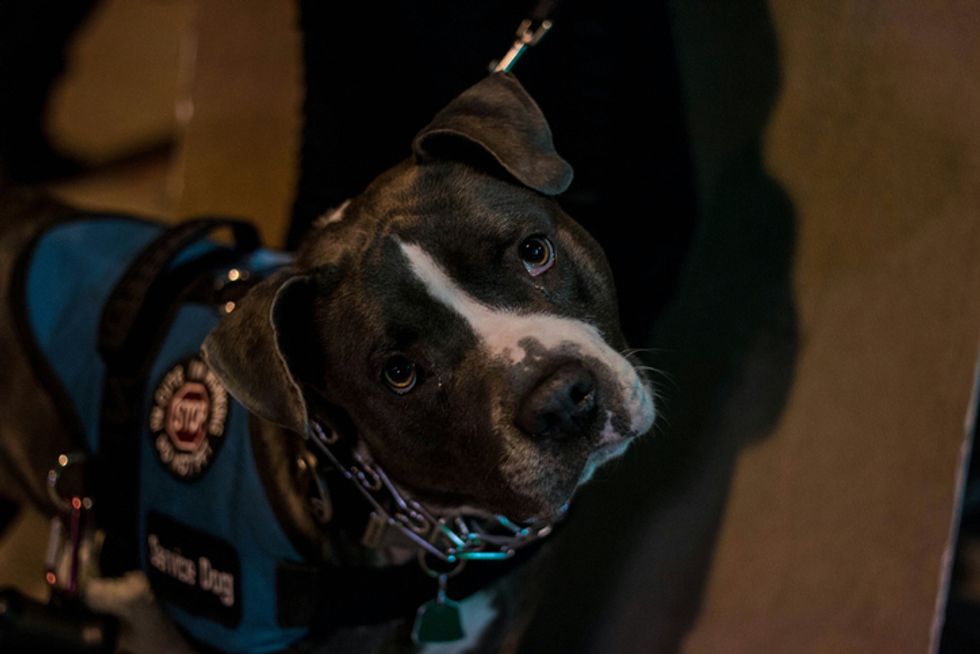 via: Getty
And, through working in such dire conditions, their bond with their human partners is like nothing else.
Police officers form incredibly close bonds with their service dogs...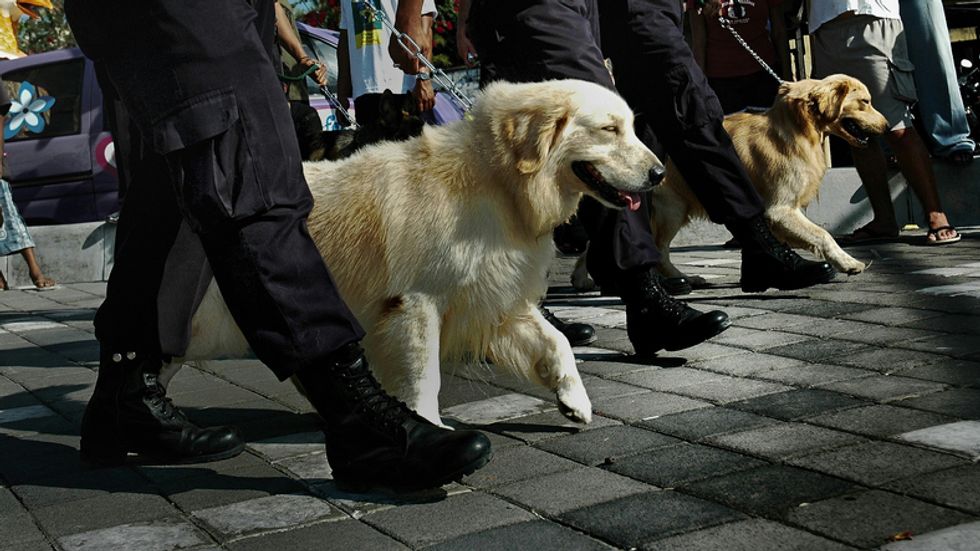 via: Getty
And, while they're perceived as intimidating to many of us, they're simply another member of the family for these officers.
And the special relationship that these officers share with their dogs was demonstrated perfectly by one woman this week.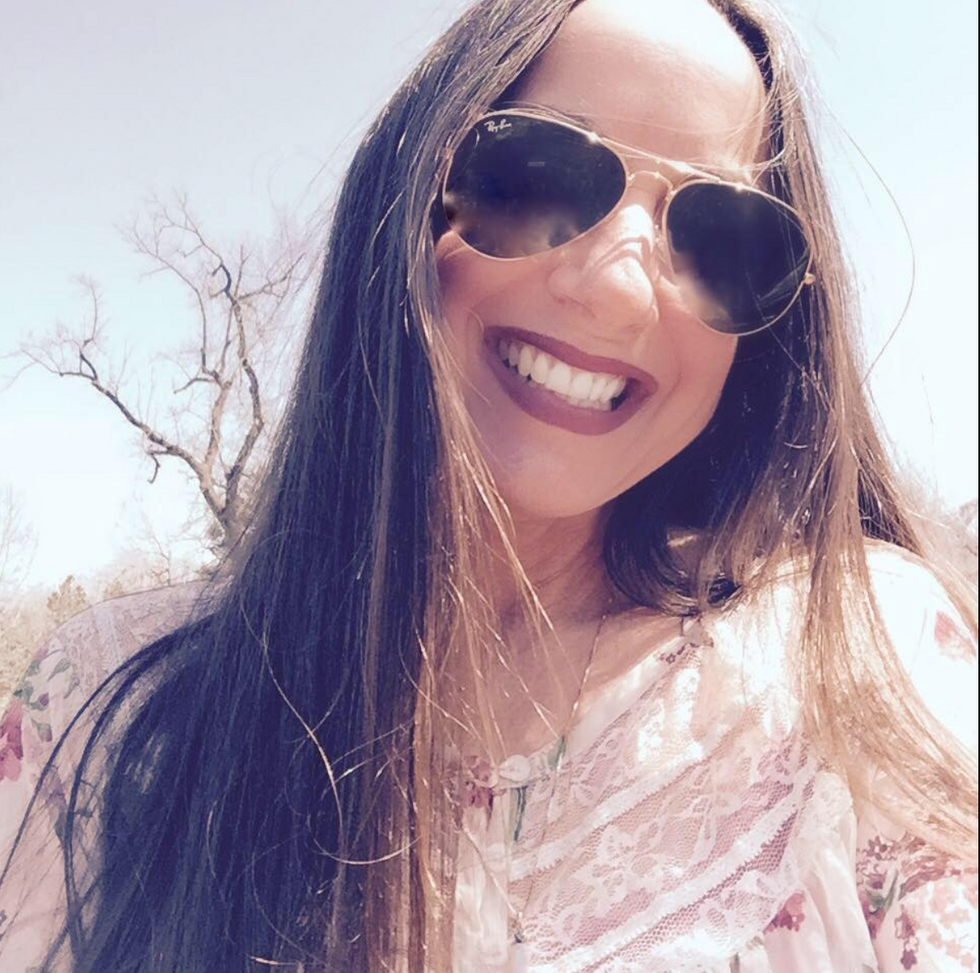 Facebook user, Gina Anzaldua Stevenson, took to the social media site earlier this week to share a heartwarming moment she had witnessed at Dallas Airport.
She watched a special moment unfold between a Dallas cop and his K9 partner...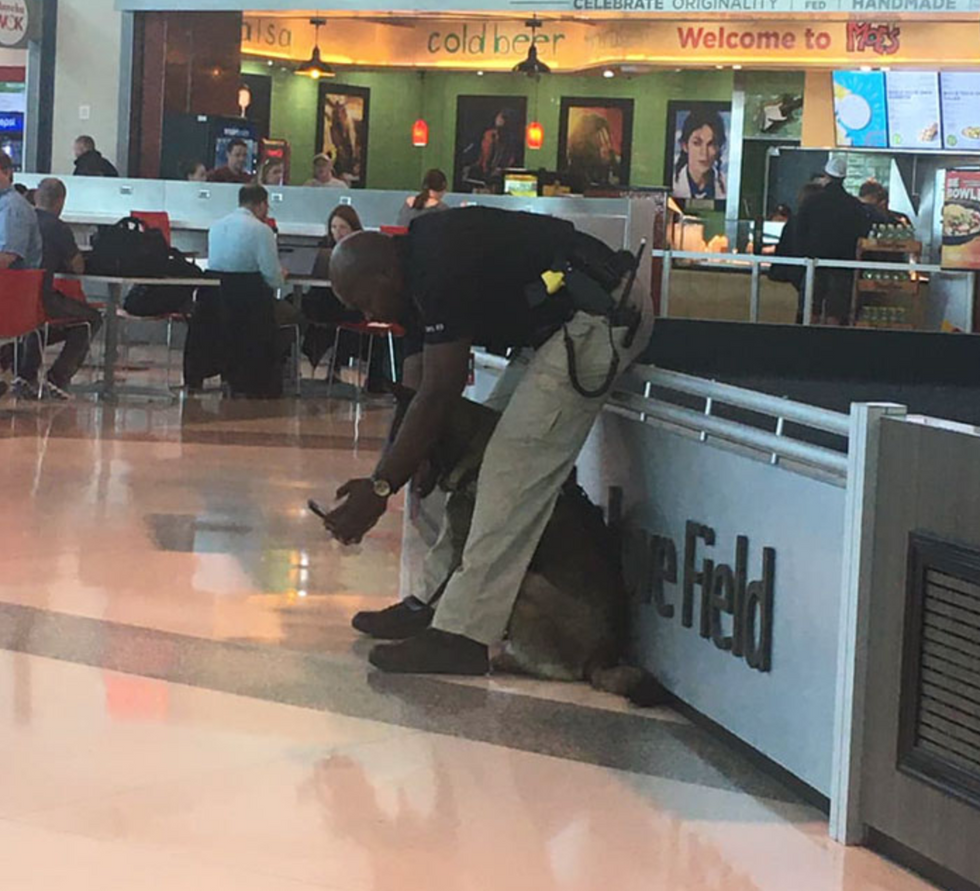 As they were taking
selfies
together.
It truly was the most wholesome thing.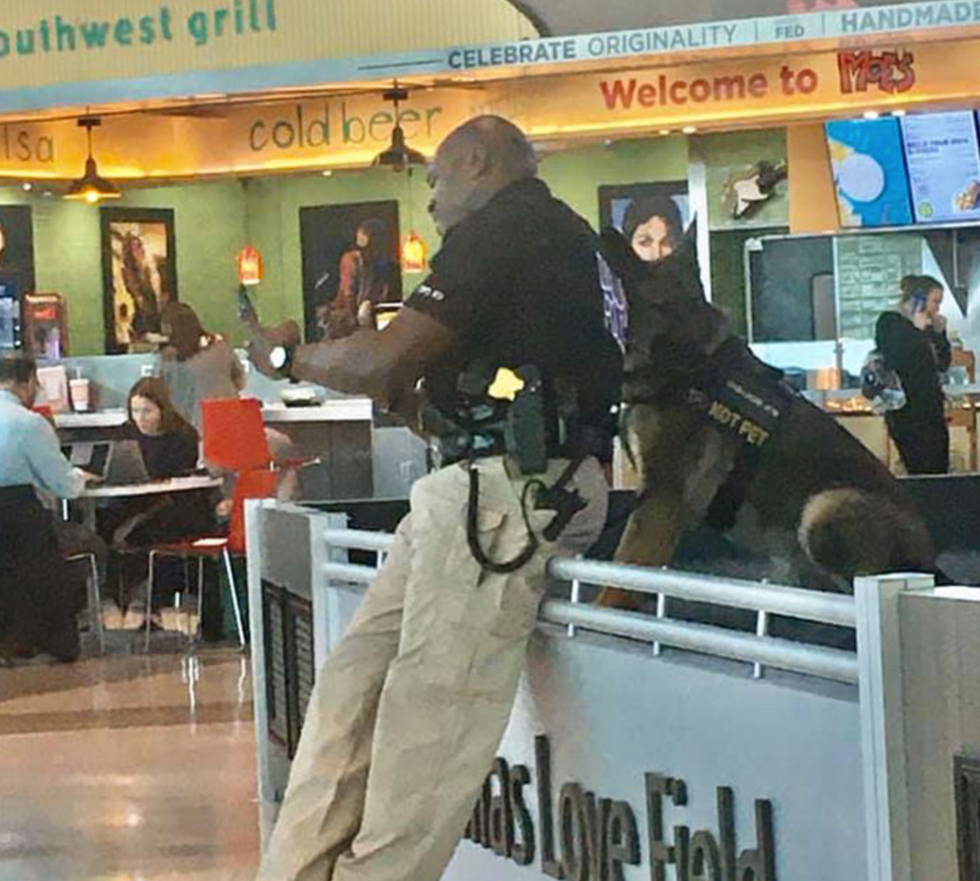 And, just when you thought this situation couldn't get any better, Gina watched as the police officer would show his canine partner each selfie after he had taken them.
Our hearts
.
Gina shared her snaps to the Facebook page, Dogspotting Society...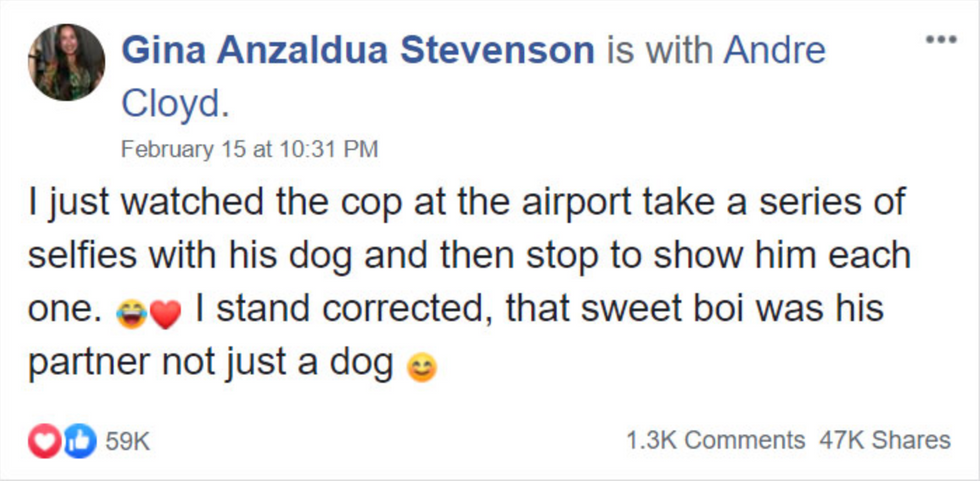 In a bid to track down the police officer in question. Her post was quick to go viral, as tens of thousands of people rallied together to find out the identity of the mystery cop.
And, miraculously...
It worked!
Andre Cloyd came forward as the cop in question...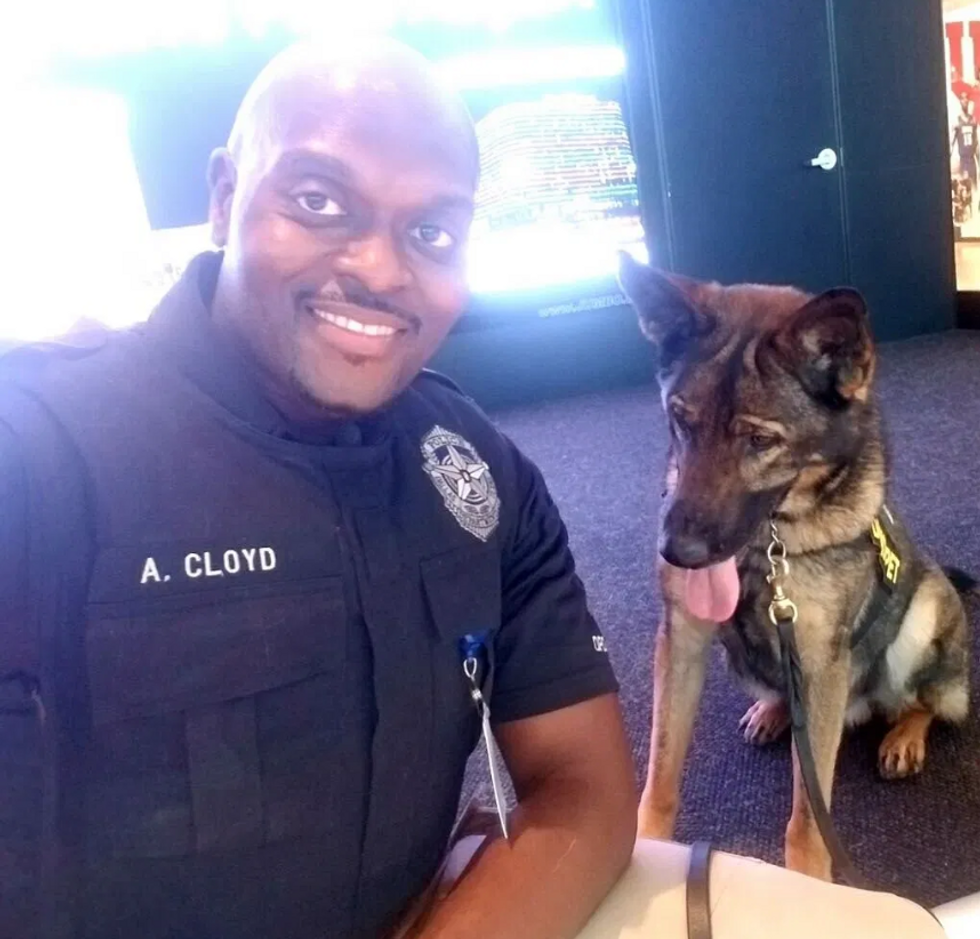 via: Facebook
Who, as it conspires, takes selfies with his partner, Zigi
all the time.
And, to make things even better...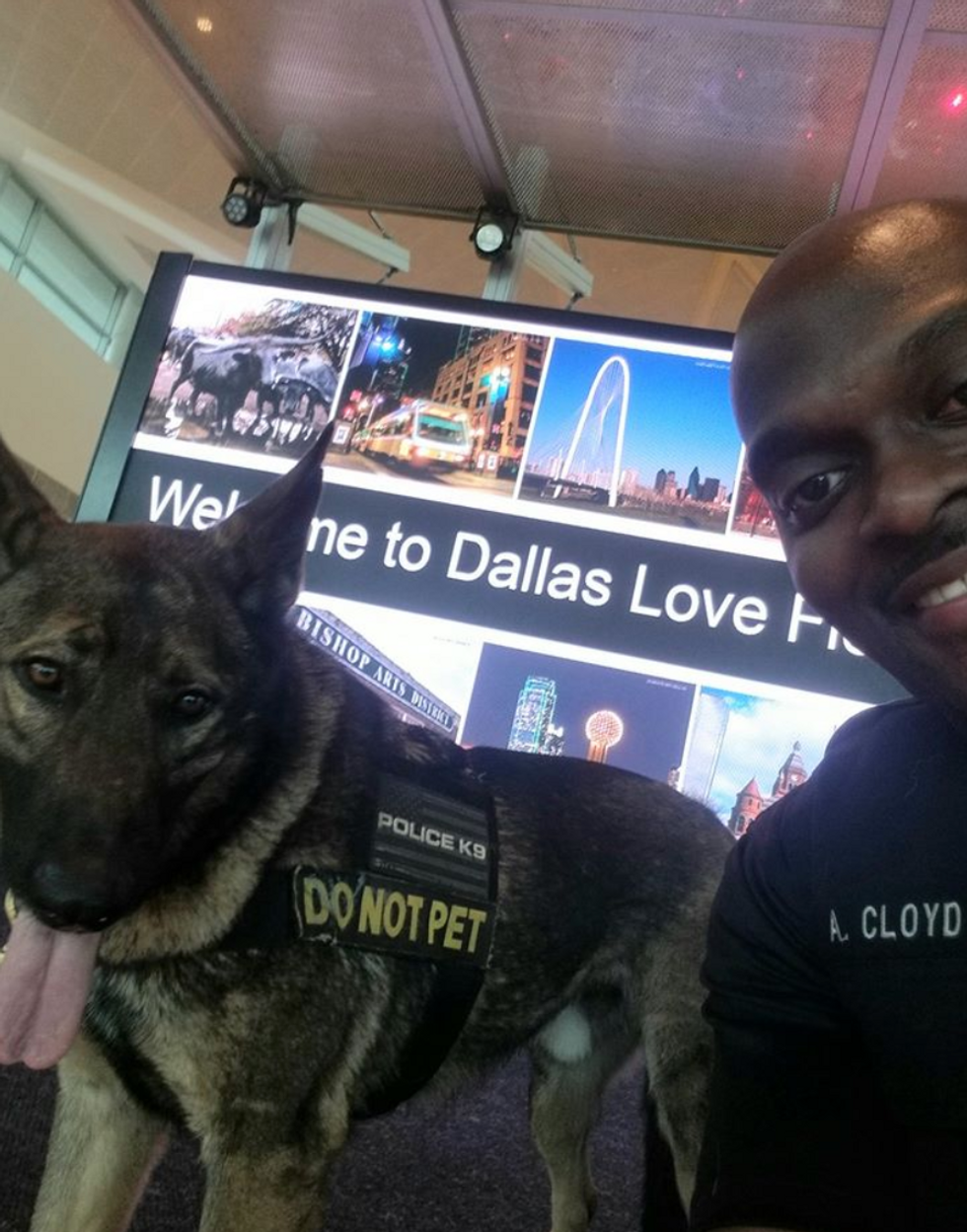 via: Facebook
Andre provided the selfies which Gina had caught him taking in the airport.
They are amazing.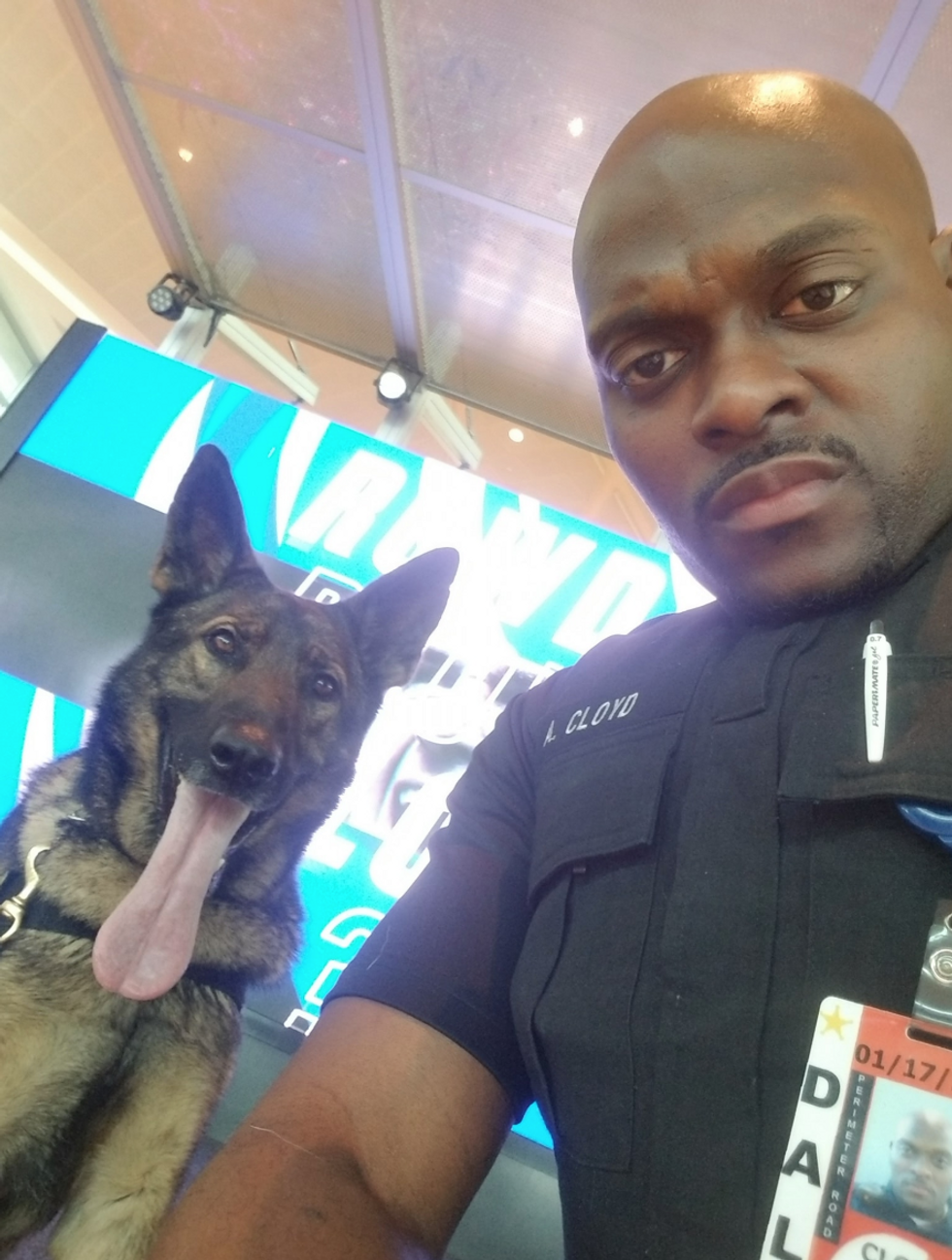 via: Facebook
Andre and Zigi make the
best
duo.
As expected, Andre was completely overwhelmed with the response to his selfies.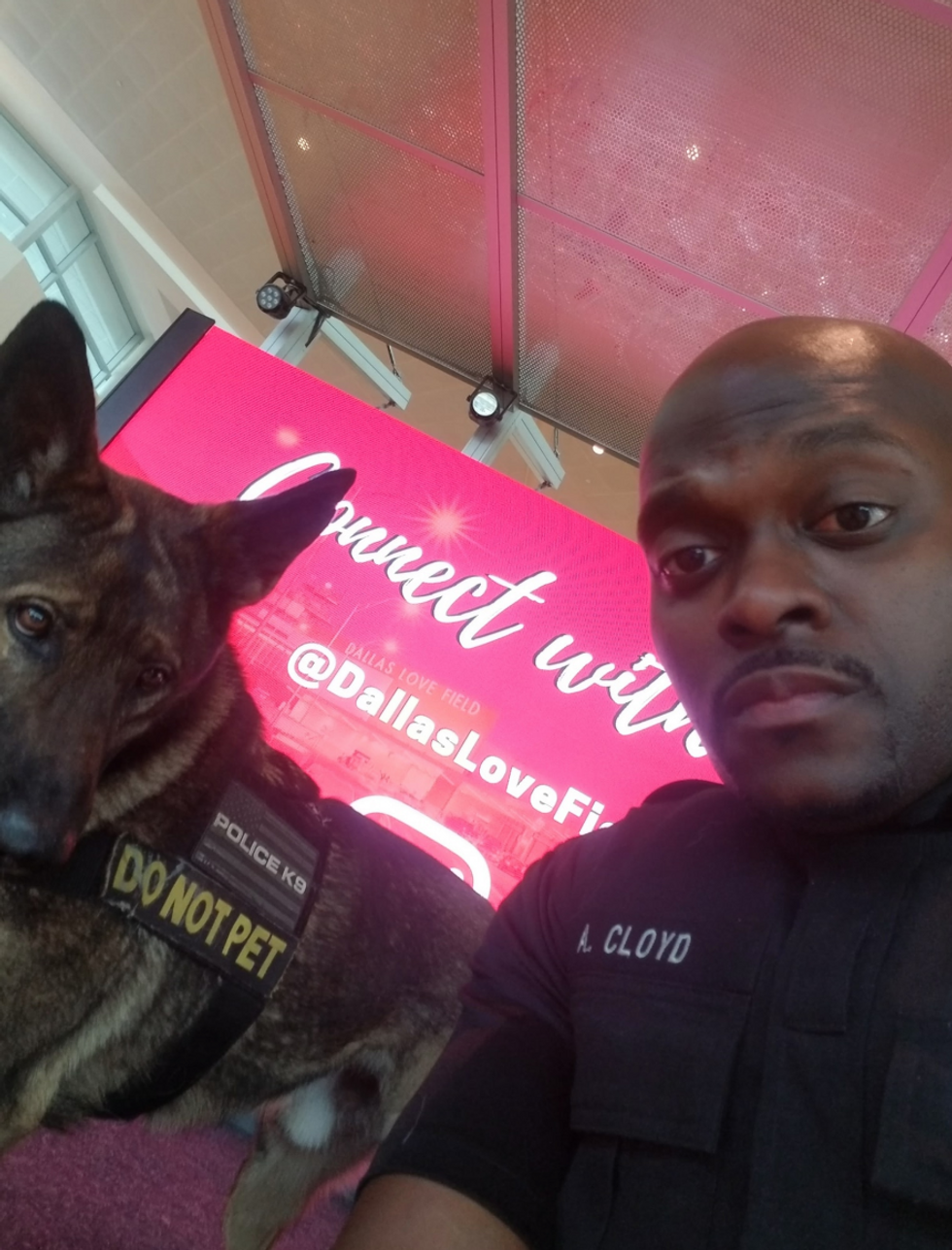 Speaking to 5NBC
, Andre revealed that he and Zigi do everything together: "They captured what's just everyday life for us. We weren't doing anything special," the officer explained. "We take photos together, we watch movies together, we go to the gym together."
And he thanked everyone for their kind words.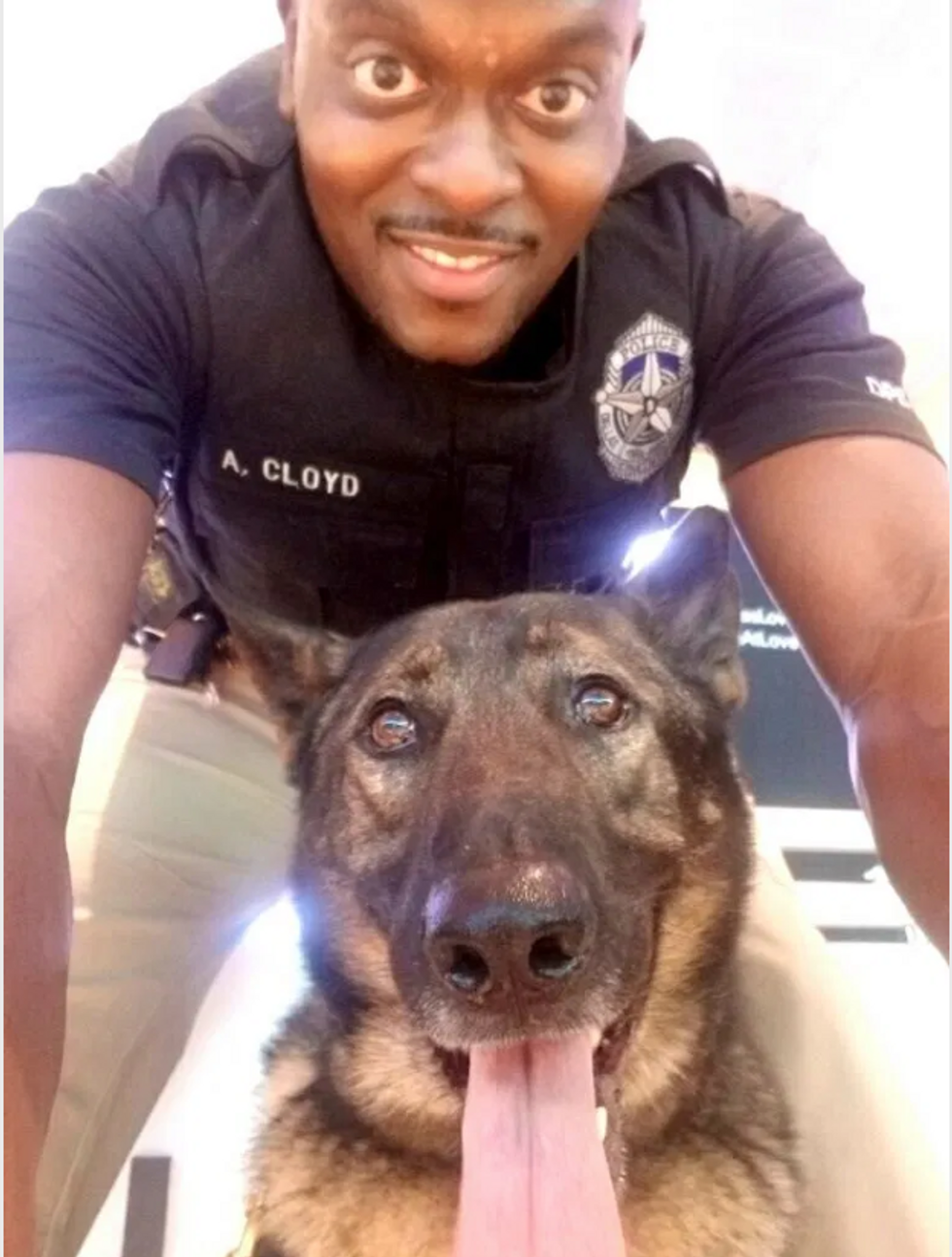 But he doesn't want the attention to just be on him. "Zigi's the star, but even more so, we're just a small piece of a unit, a department, and a law enforcement community that does everything we can to ensure the safety of the passengers."
We don't deserve you, Zigi!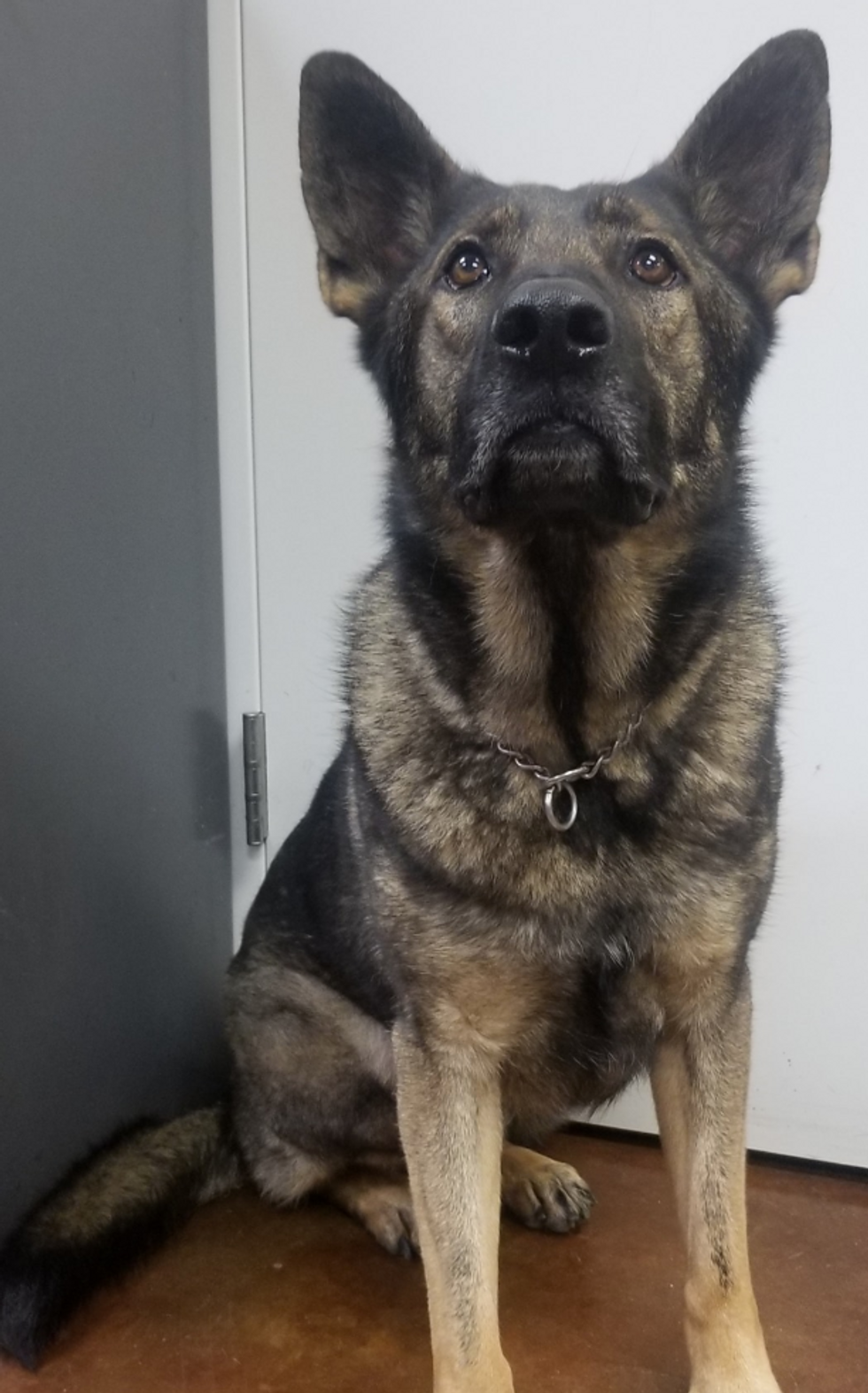 via: Facebook
It is undeniable that service dogs require a certain type of resilience and bravery... Which some dogs sadly just don't acquire. Keep scrolling to read about the service dog that was fired for the most adorable reason...