Earlier this year, June Rivas' boss told her that the way she wore her hair in a ponytail and headscarf was "unprofessional."
How did she handle this questionable decision? Well... you'll just have to see it to believe it.
But yes, June's boss actually said headscarves were "unprofessional" even though the office guidelines state, "No dress code. Just be clean and pressed."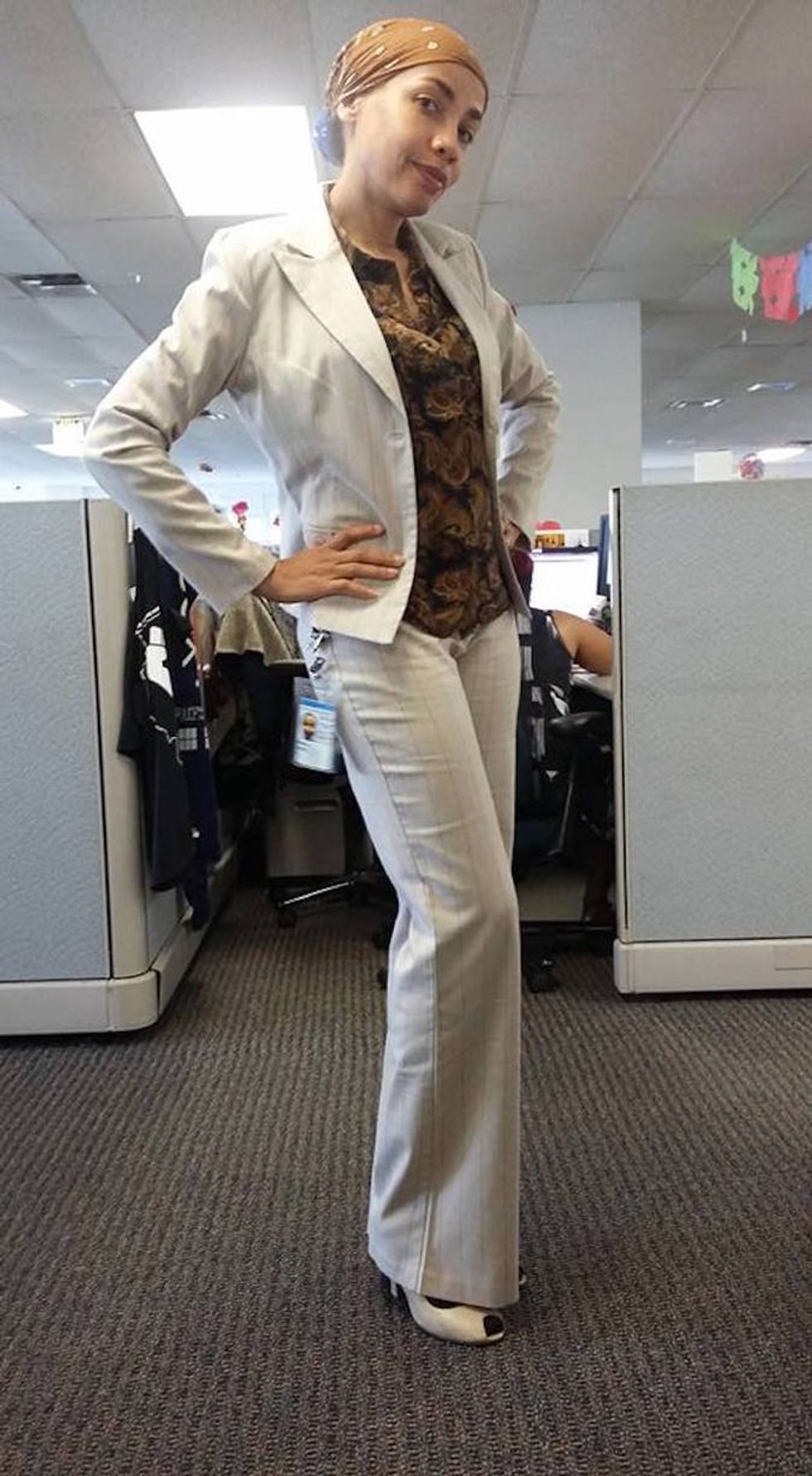 via: Facebook
Naturally, she filed a harassment complaint, but her boss responded by creating a
new
dress code, sending out a memo to employees advising them they couldn't wear ponytails, pigtails, hats, sandals, cleavage, backless clothing, lace, or even "cultural head wraps." She's a gem.
Rivas reported her boss to The U.S. Equal Employment Opportunity Commission.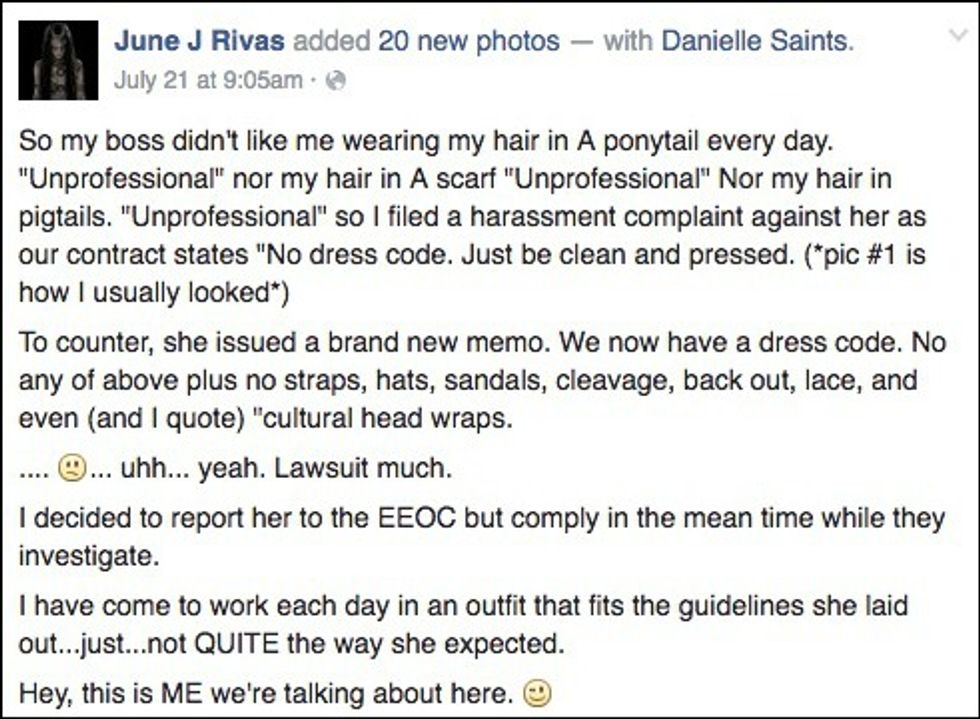 but in the meantime, she decided to follow the new guidelines — in her own way, of course — and shared it over on Facebook.
In other words, she was just putting her own twist on an already twisted new guideline.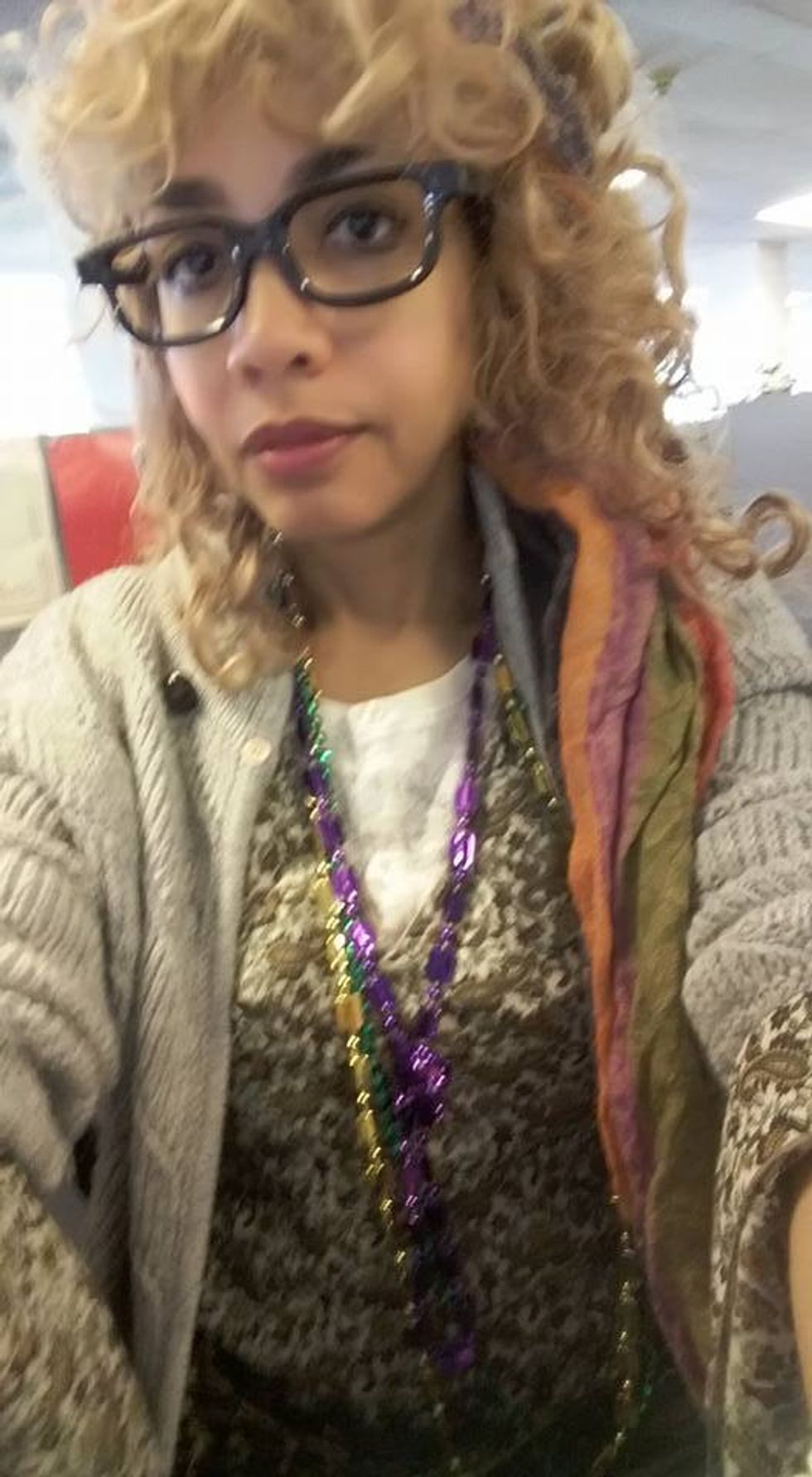 via: Facebook
They didn't say anything about wigs, right?
There's nothing in there against having a little bit of bling.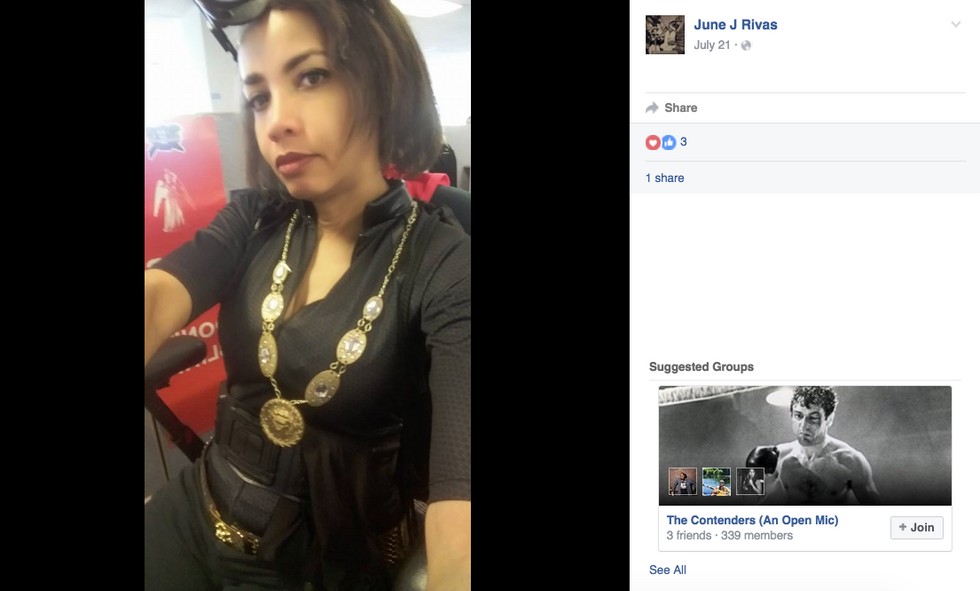 Sweet necklace.
Pretty sure it didn't mention corsets and fake fur either.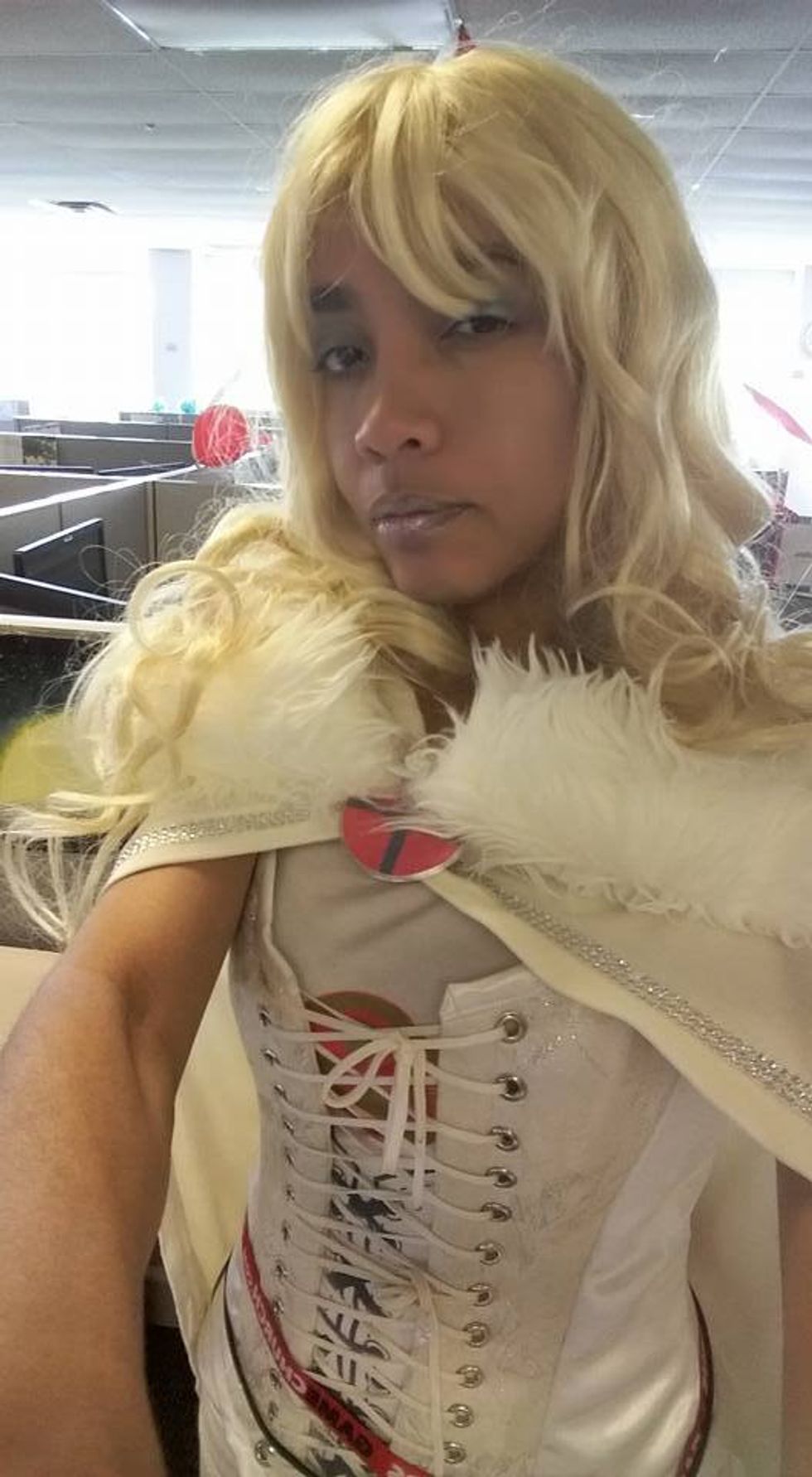 via: Facebook
But she didn't stop there. In fact, she was just getting started.
June decided to kick it up a notch.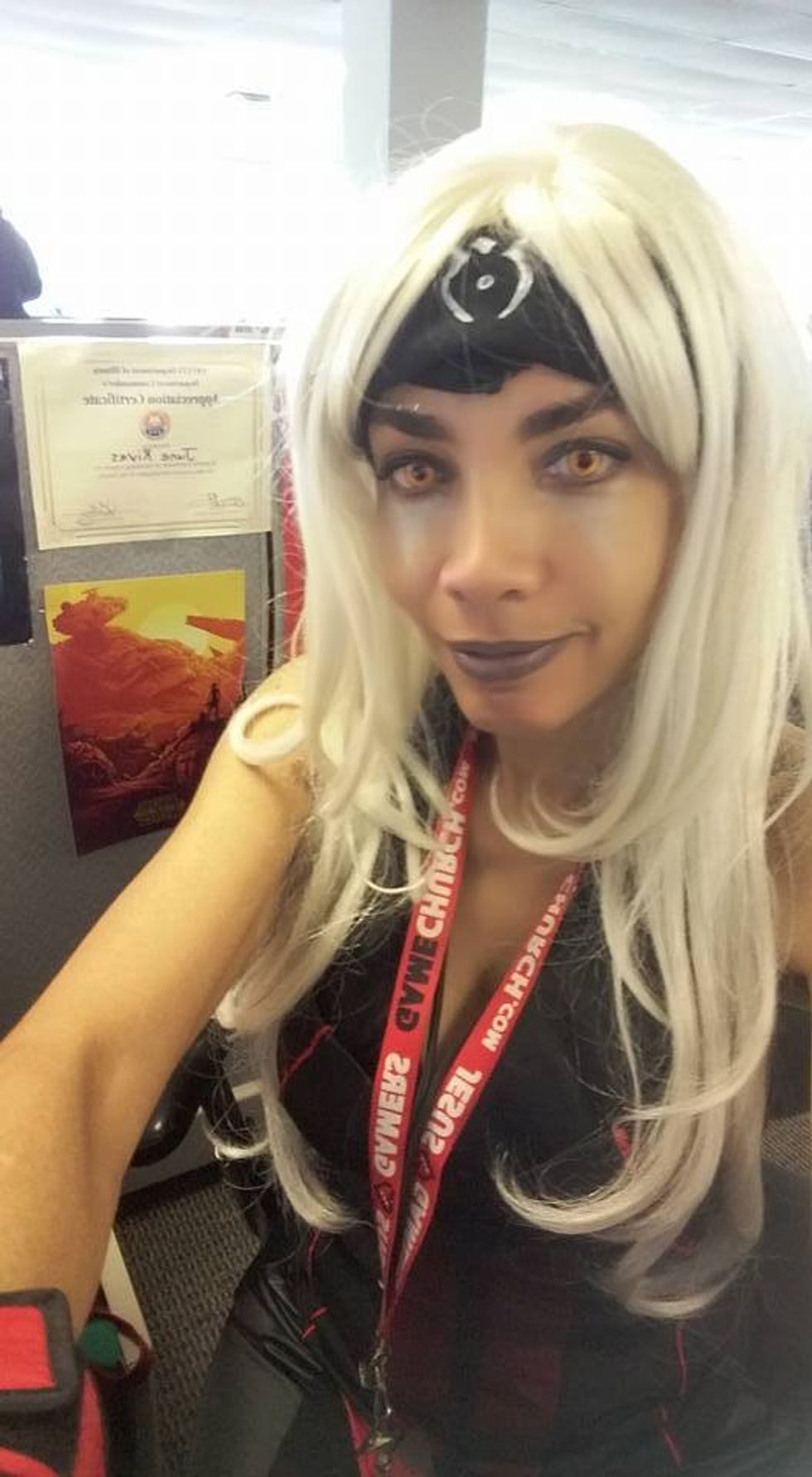 via: Facebook
Imagine the look on her co-workers' faces when she came in like this.
There was nothing in there about colored hair...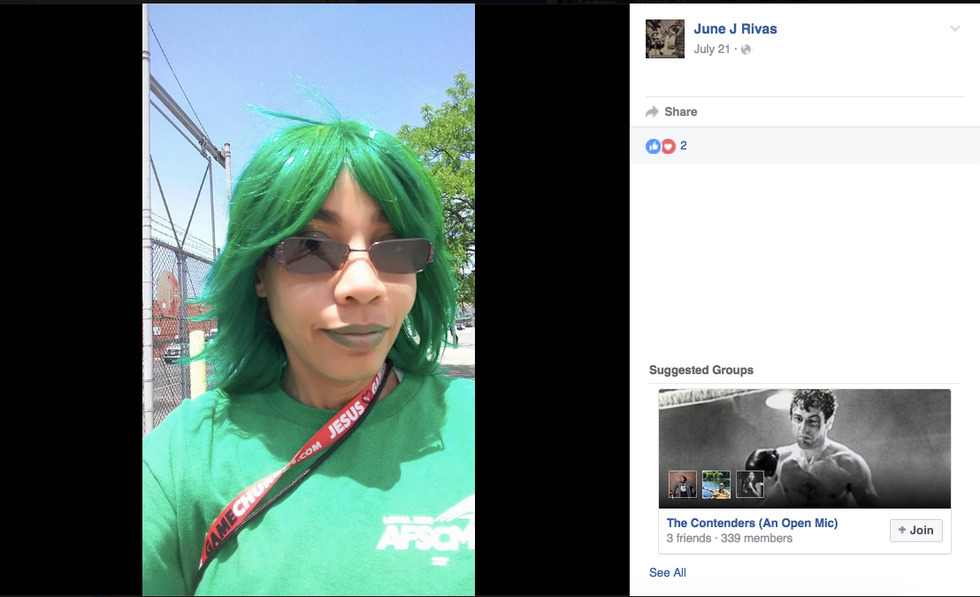 And June absolutely SLAYED with this all-green look.
She must've been feeling pretty inspired, because the cosplay was just getting started.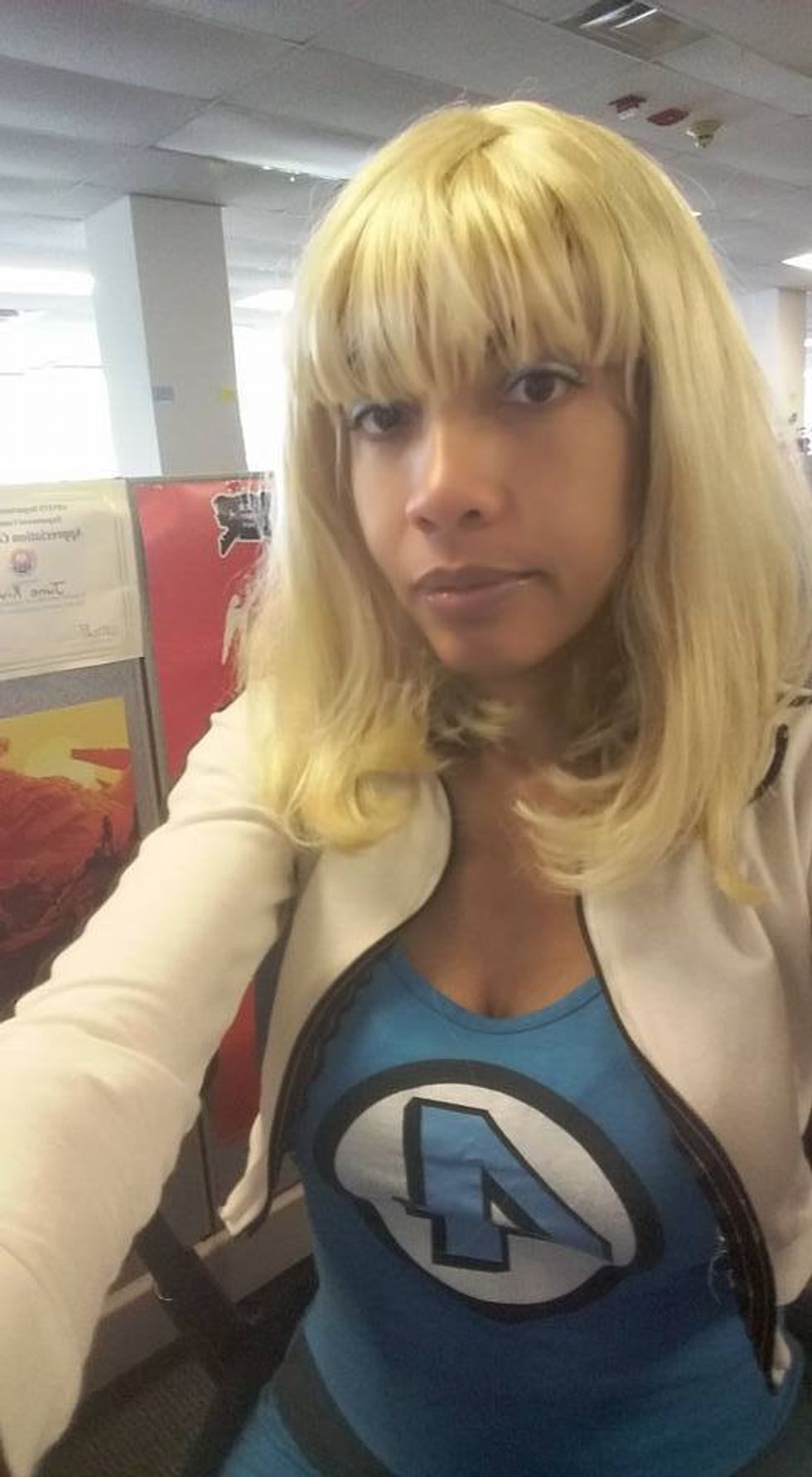 via: Facebook
Any Fantastic Four fans out there? ...no?
That's fine. There are definitely some Bob's Burgers fans here.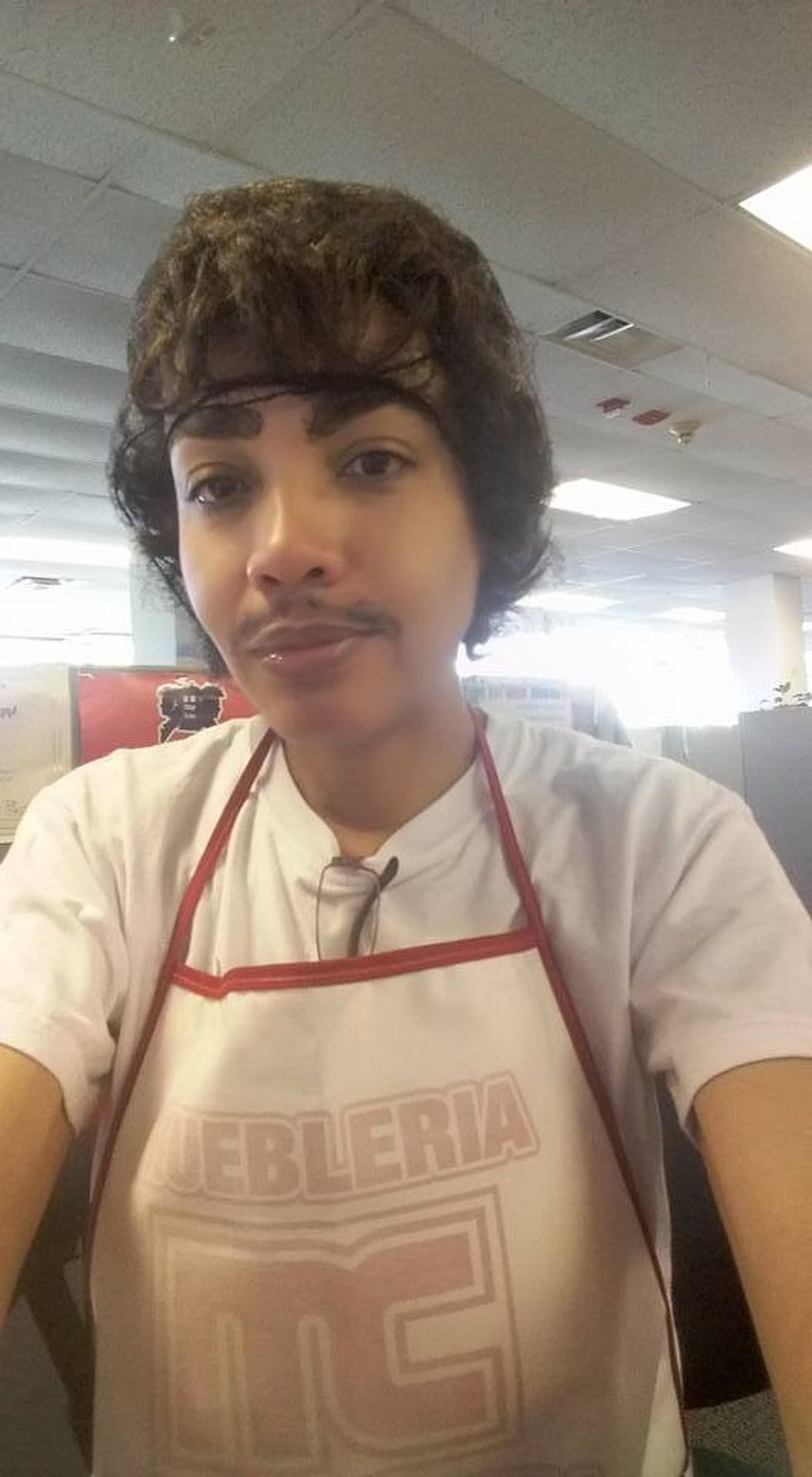 via: Facebook
Plus, hairnets are actually really cleanly, right?
Beam her up!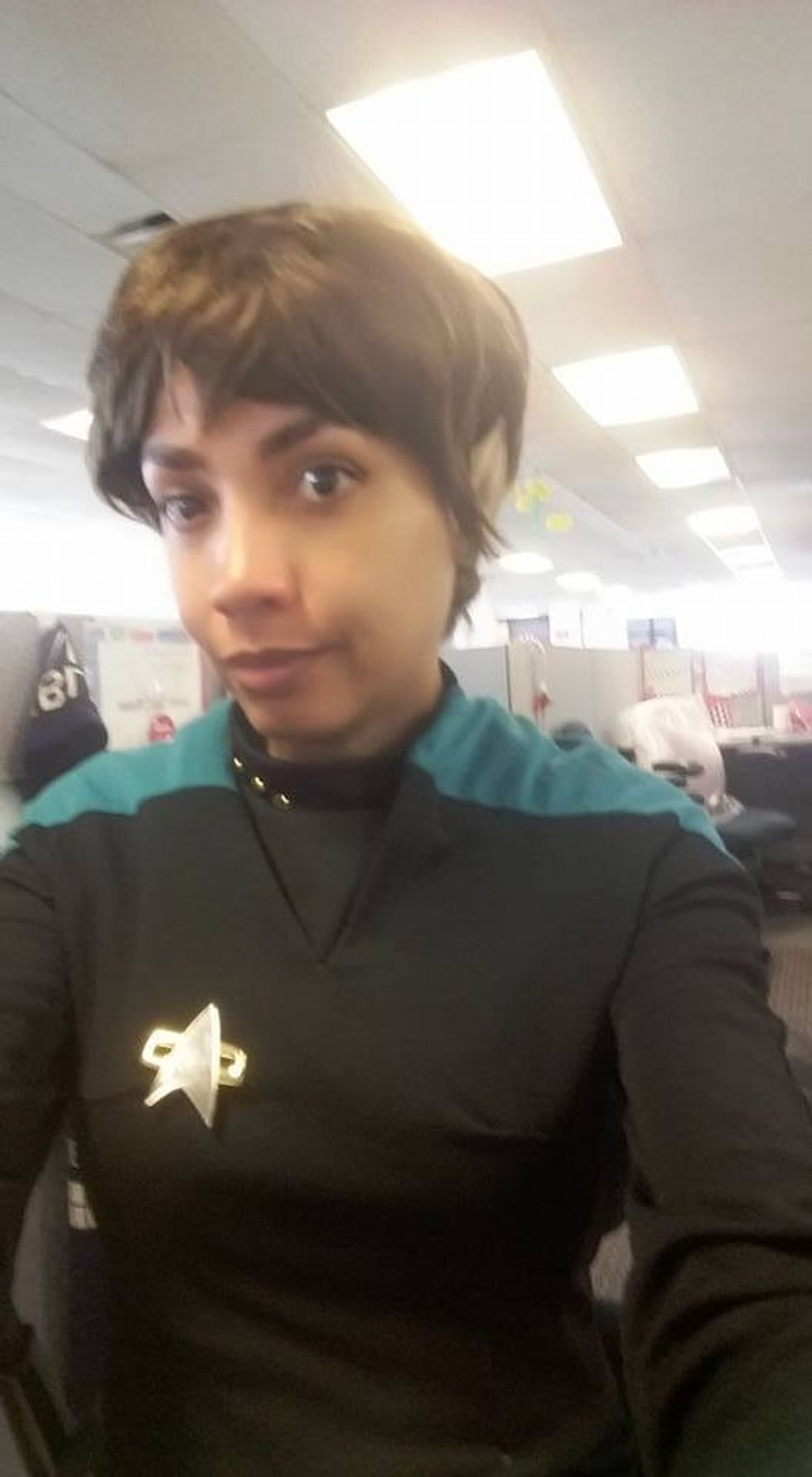 via: Facebook
Not a Star Trek fan? More of a Star Wars fan? June still has you covered...
This might be the coolest one yet.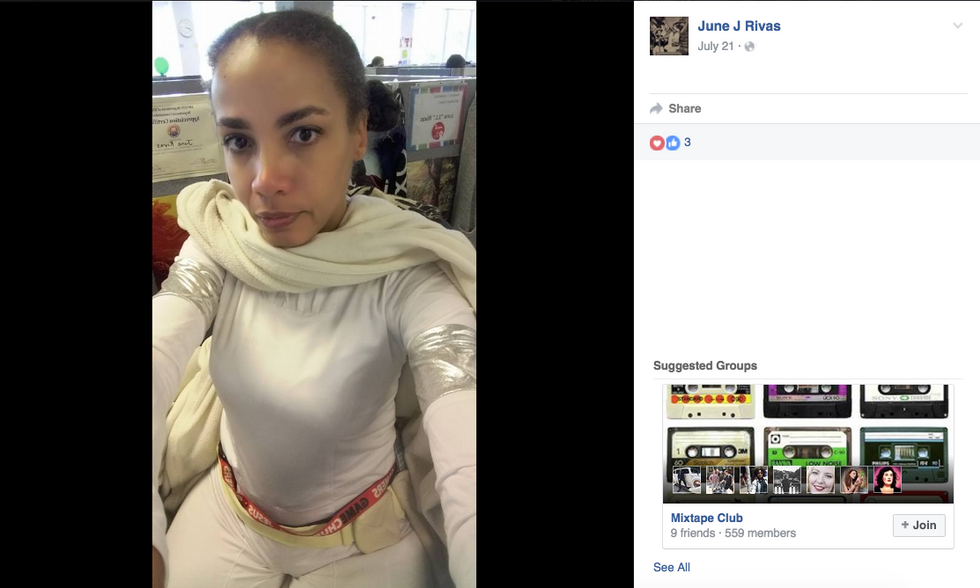 via: Facebook
June nailed this Padme Amidala cosplay. That would look good at Comic-Con, let alone in an office setting.
Needless to say, people were on Rivera's side, and it's kind of hard not to be.

Her post has been shared over 20,000 times, so people are certainly into it.
We might never know the final outcome of Rivas' bold display of power.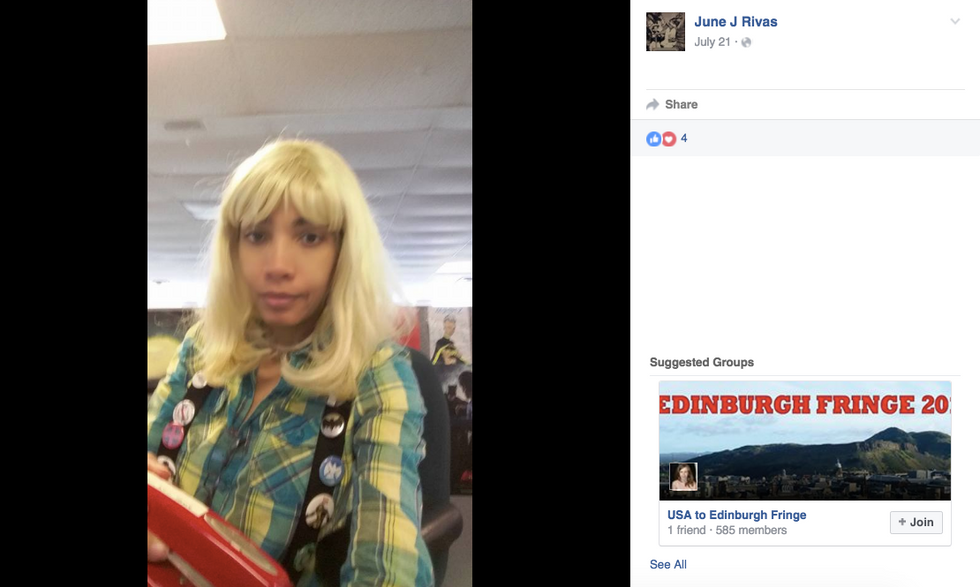 But at the very least, she'll probably be able to find another job as a cosplayer.
People applauded her "creative" approach to the situation.

While the post has since been taken down, she's become a hero in her own right — and not just for dressing the part.
Hopefully her boss gets exactly what she has coming.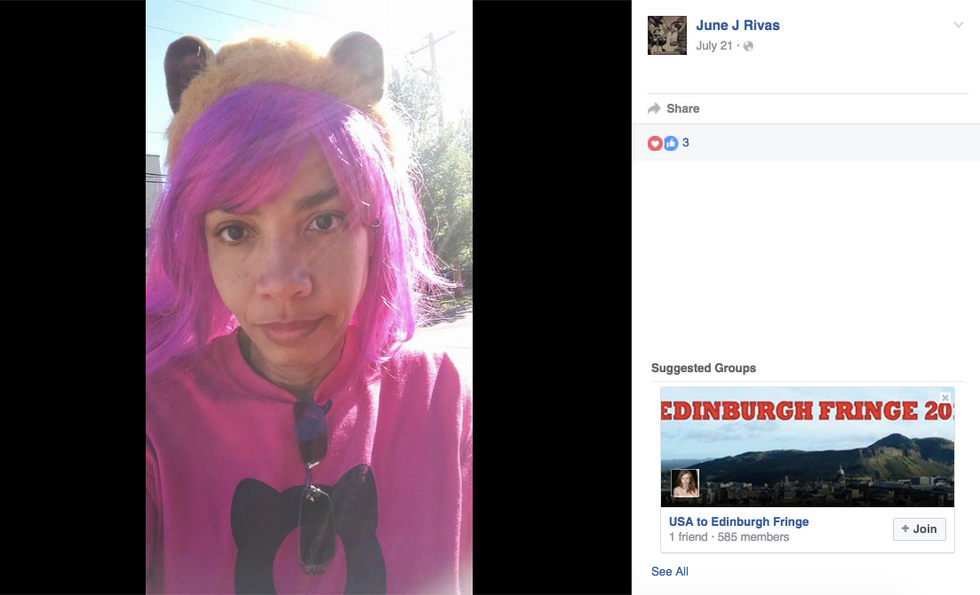 In the words of Rivera,‪
#‎NeverPissOffCosplayingScorpios‬