Job interviews are always a little bit awkward, and there comes a point when you have to find out exactly what the position entails — and that includes benefits and compensation.
So when Taylor Byrnes was past her first phone interview for a menu development job at SkipTheDishes, a food delivery service based in Winnipeg, she sent an email to an HR person at the company to ask what kind of salary and benefits came with the position.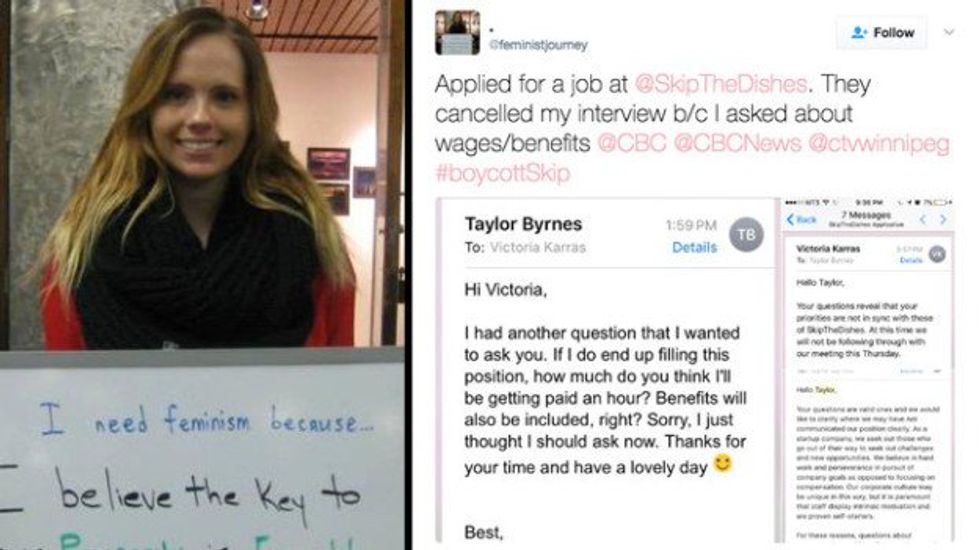 via: Twitter
The HR person's response was that asking that question made Byrnes a poor fit for the company and that her second interview was canceled.
"Your questions reveal that your priorities are not in sync with those of SkipTheDishes," Byrnes was told.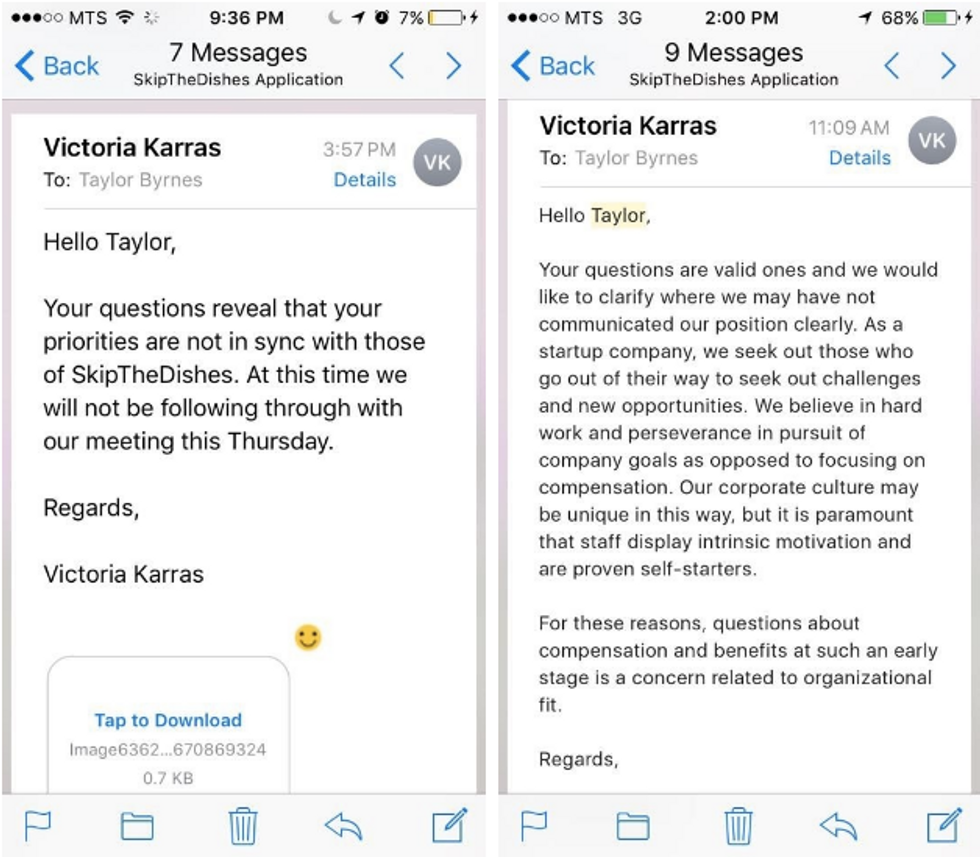 via: Twitter
Apparently, according to another email she received, the company believes "in hard work and perseverance" and she shouldn't have been so concerned with how much she'd be paid. They told her she wouldn't be a good fit because she asked about her salary too early in the interview process. Which begs the question, how early is
too
early to find out what you would be working for?
Byrnes tweeted out her emails and called for a boycott of the company.
People were quick to side with her, with the basic gist being, "you work for money."
SkipTheDishes stated that the company has reached out to Byrne to apologize and to offer another interview.
"The email sent to Taylor was wrong and does not represent our team's approach or values," co-founder Joshua Simair said in a statement shared with BuzzFeed.