Aaron Paul turned forty last week and, in true celebrity fashion, he certainly didn't hold back with the celebrations.
Organized by his wife, Lauren Paul, Aaron and twenty-eight of his closest friends jetted off to the Dominican Republic, where they spent ten nights in one of the lavish Ani Private Resorts. And, much to the delight of many Breaking Bad fans, Aaron's co-star and apparent new best friend, Bryan Cranston, was spotted amongst the stunning photographs from the celebration.
Keep scrolling to see the pictures from the luxurious retreat, which may make you resent every birthday celebration you've ever had...
Aaron Paul and Bryan Cranston first met on the set of Breaking Bad.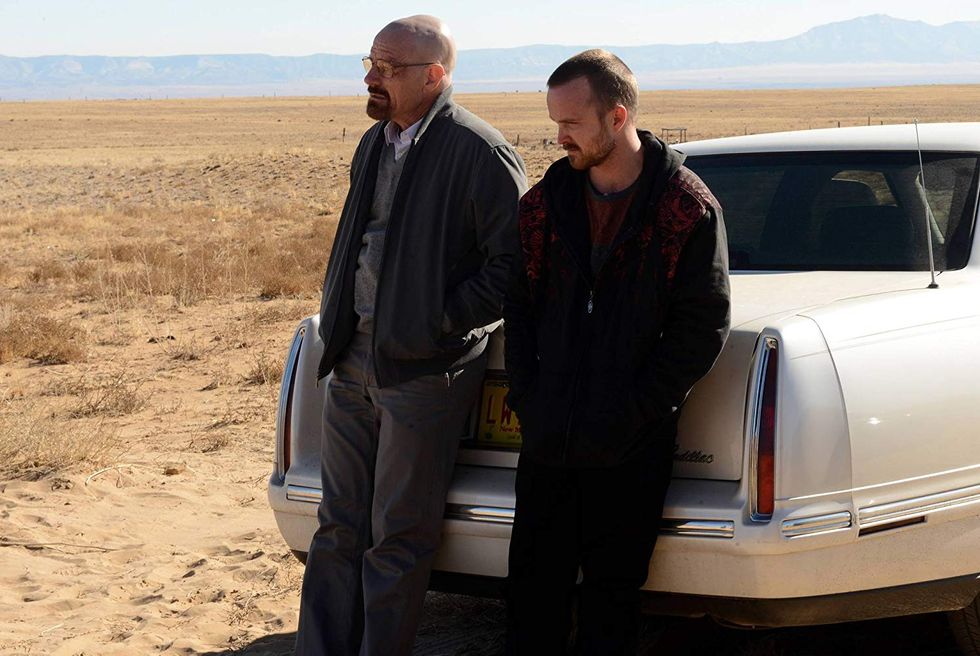 Here, they
co-starred
together as the show's main characters, Walter White and Jesse Pinkman, for 5 years until the finale in 2013.
Since then, they have developed an unlikely friendship.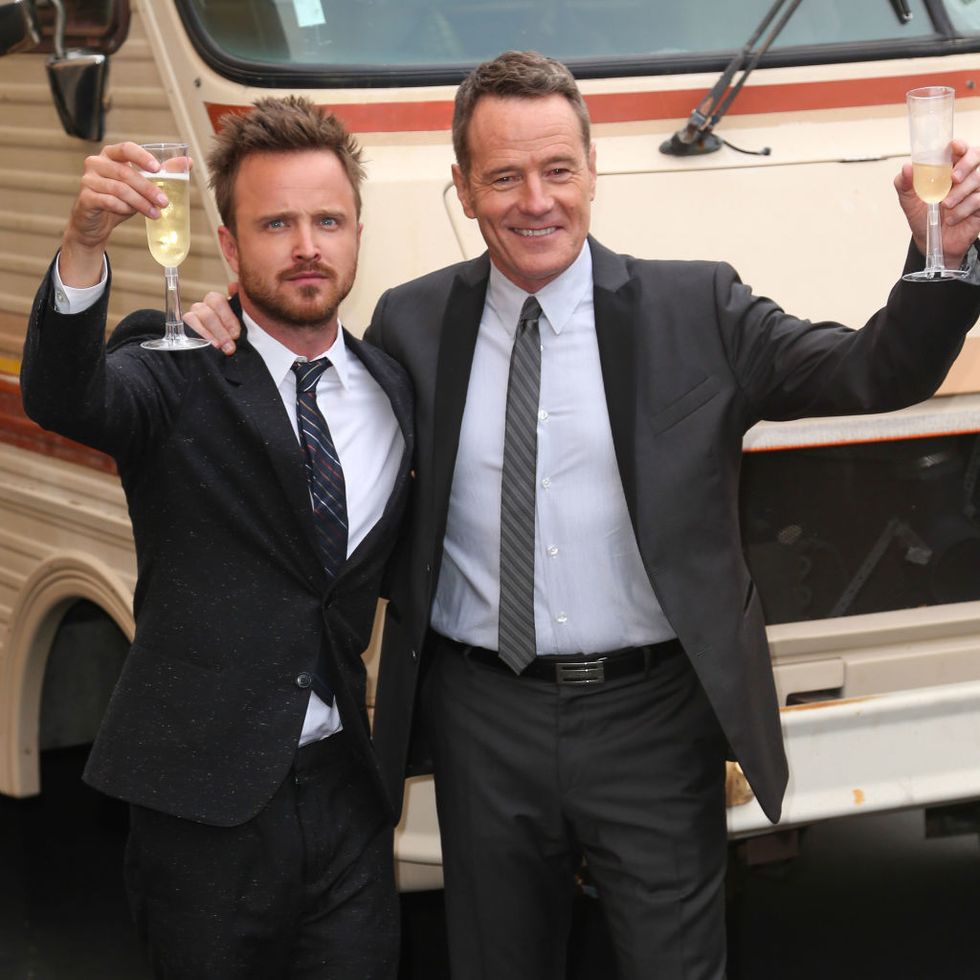 Much to the delight of
Breaking Bad
fans far and wide, Aaron and Bryan have regularly been spotted together since the show ended.
Despite their characters not being the best of friends...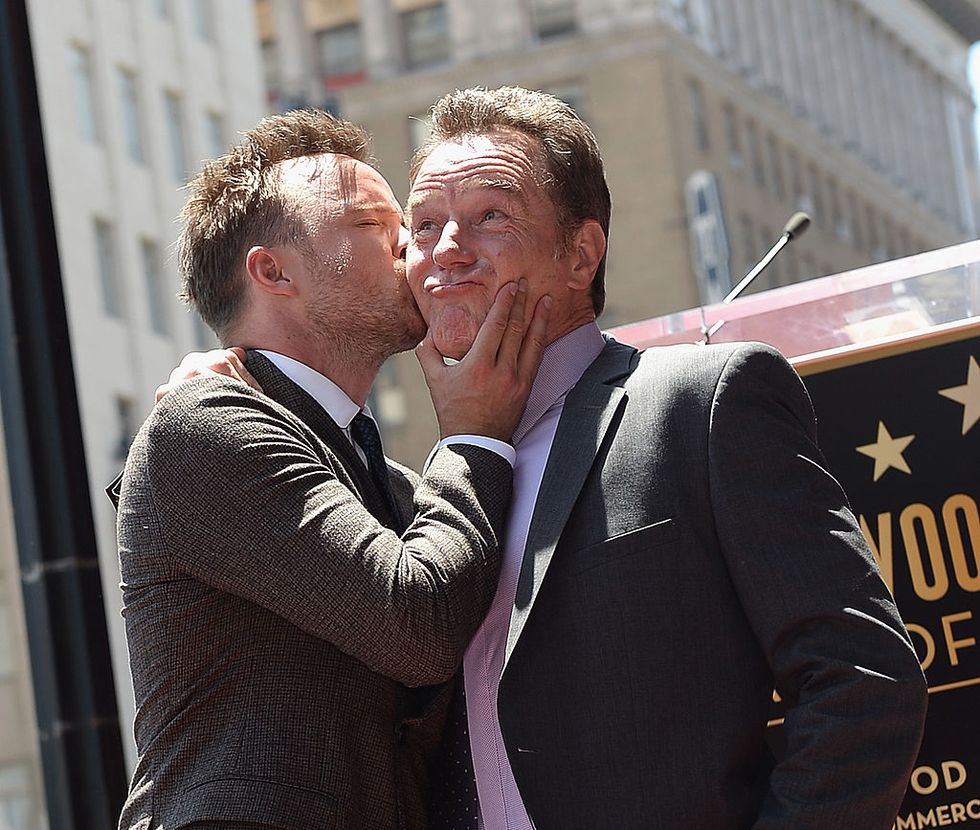 Their real-life counterparts could not be closer. Over the course of 6 years, Cranston and Paul have cultivated a bromance that puts all other bromances to shame.
And their friendship has never been kept a secret.
They even have matching tattoos.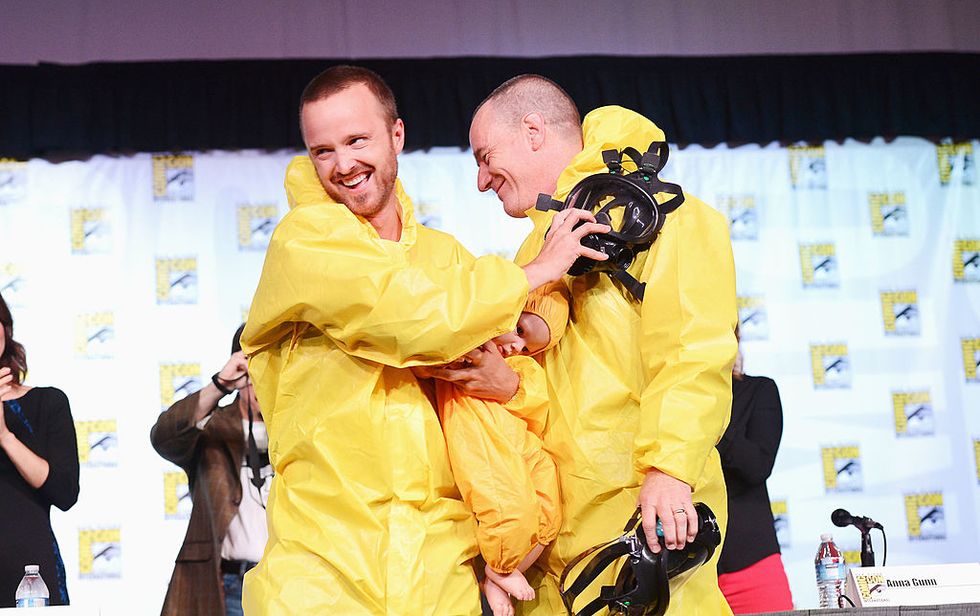 via: Getty
Yep, in true bromance fashion, the pair each got matching tattoos to commemorate their time on the
Breaking Bad
set together. "After the final day of shooting, we got matching tattoos of the Br Ba symbol [the show's logo]", Aaron explained in an
interview
. "And the next day Bryan sent me a text saying, 'I miss you already.'"
And Aaron hasn't been shy in confessing his love for his close friend.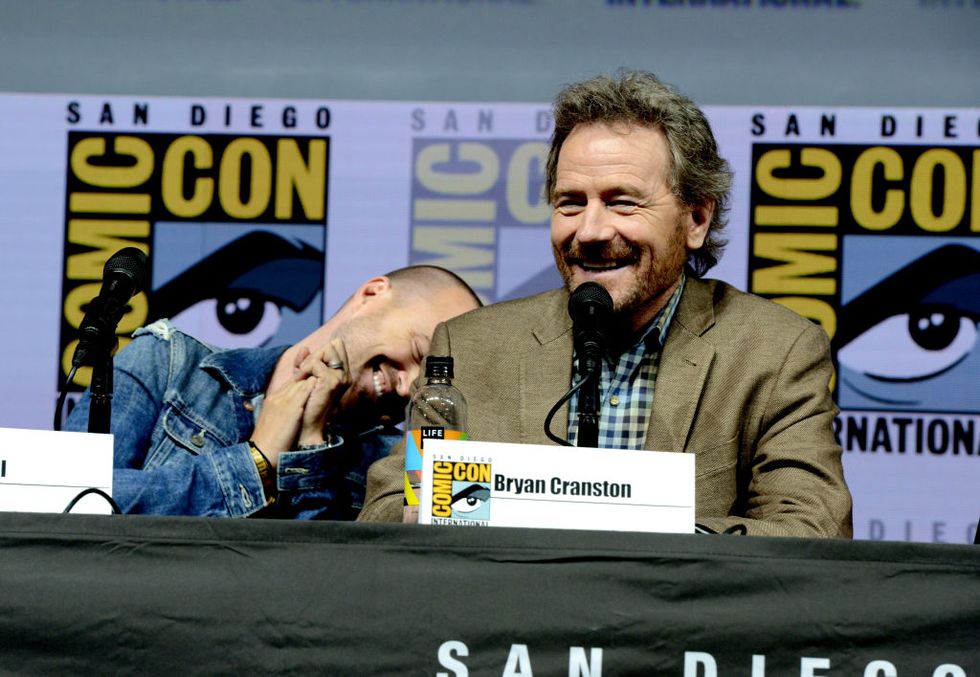 via: Getty
In the same interview, Aaron opened up about his relationship with Bryan, emotionally stating: "I love that man more than you know. He's one of my closest friends."
And they're more than just best friends...
Breaking Bad fans very excited when they each shared a series of cryptic Instagram posts that hinted at some form of collaboration.
Most people instantly assumed that it was a Breaking Bad reunion.
Bryan explained that they had, for a while, wanted to start a new project together.
And, being both Aaron's business partner and
Aaron's birthday celebrations were held in the Dominican Republic.
They are the height of luxury and have suites in several different exotic locations.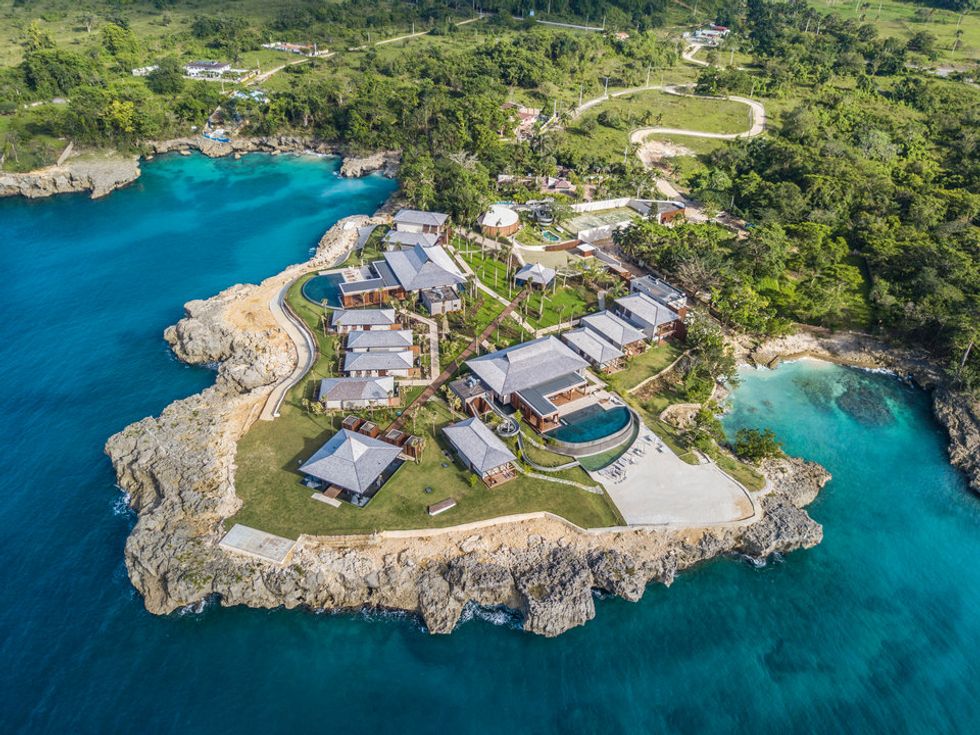 The Dominican Republic resort is located in Rio San Juan and costs a hefty $11,500 per night. As you can see from a birds-eye view of the resort, it is breathtakingly beautiful.
They were completely off-grid.
And Dos Hombres seemed to be the main drink of the trip.
Twenty-eight people were invited.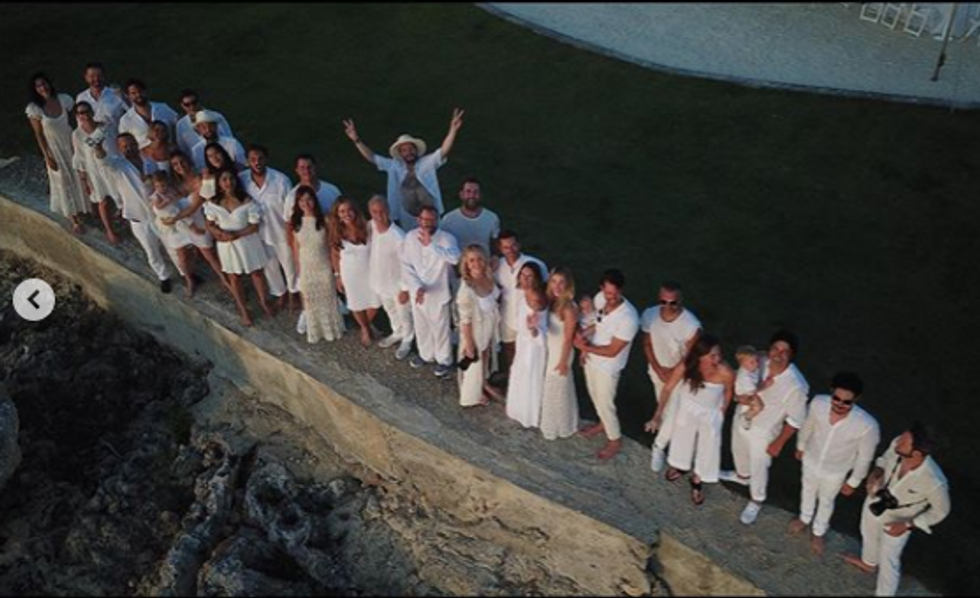 The actor shared a lengthy message on Instagram on Wednesday and gushed about the ten-day retreat, which he spent with his closest friends and family.
He was visibly overcome with emotion on the trip.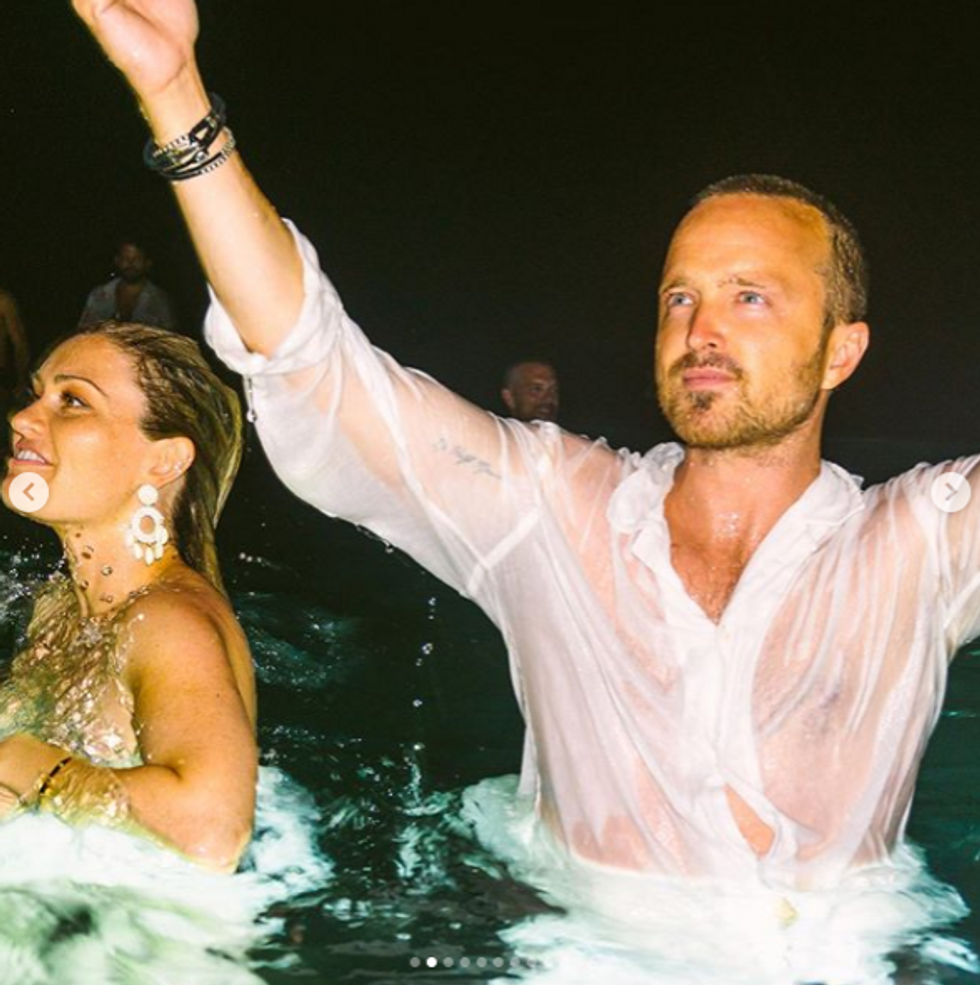 "I love my friends. My family. My god. You know who you are. I just returned from the best birthday trip of my life and I have all of them to thank for that."
He thanked his wife for organizing the vacation.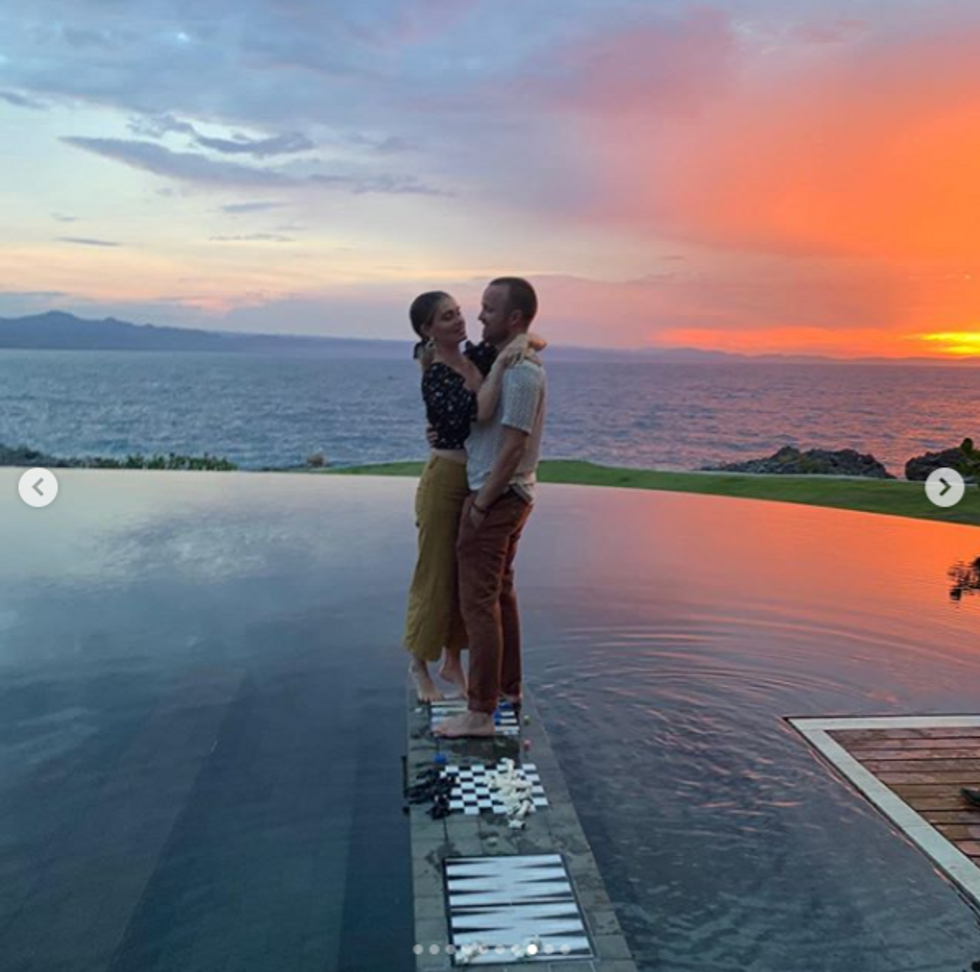 And gushed, "My magical wife planned the entire thing along with this incredible staff and turned these past 10 days into something that is impossible to explain. I adore you angel."
He also thanked the Ani Private Resort's staff.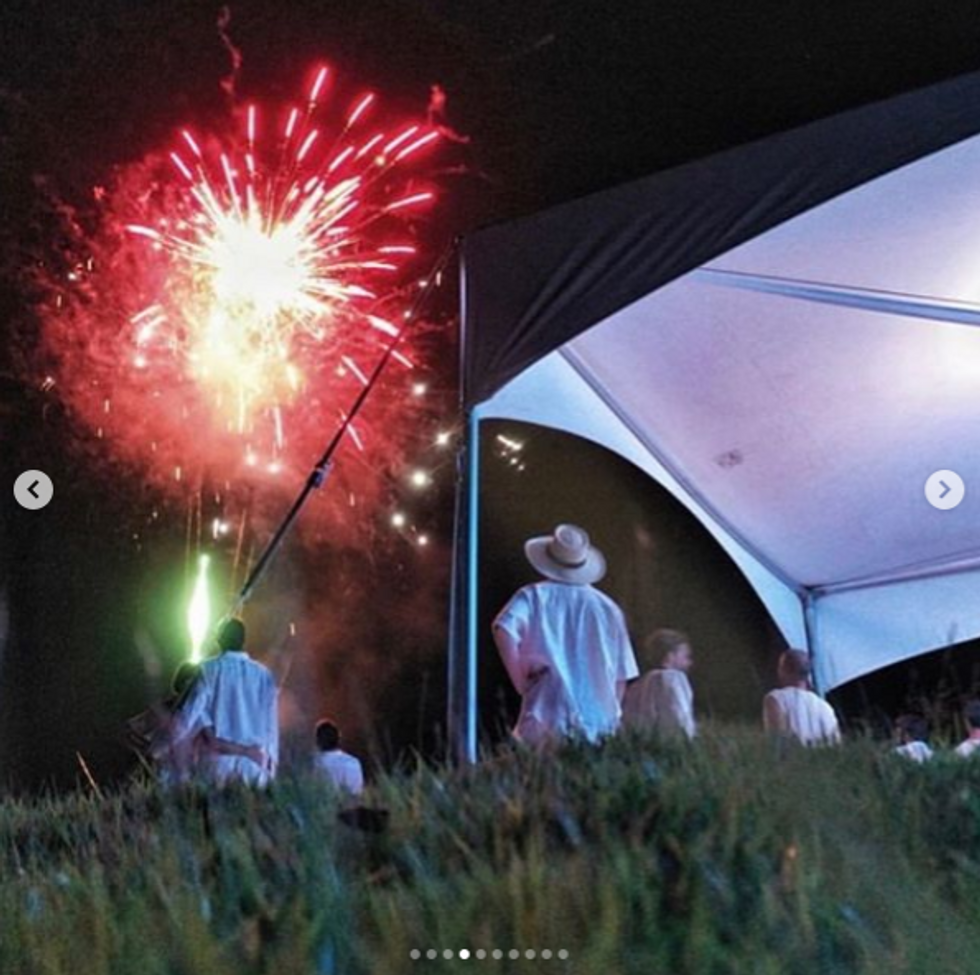 And he noted that he had "never felt more looked after" in his life. "I just wanted to send a quick note to the incredible staff out in the Dominican. I love each and every one of you. Thank you, Ira, for making this happen for us. Thank you, Jeff, for connecting the dots. Thank you, Tim, for building and creating an environment that can not be compared anywhere else on this planet."
A number of famous faces were spotted.
The Path with Paul was at the party and wrote on her Instagram: "Words cannot express how memorable it will forever be. We laughed, cried and danced like our lives depended on it. Happy 40th brother - I'm so profoundly grateful to have you."
And, of course, Bryan was there.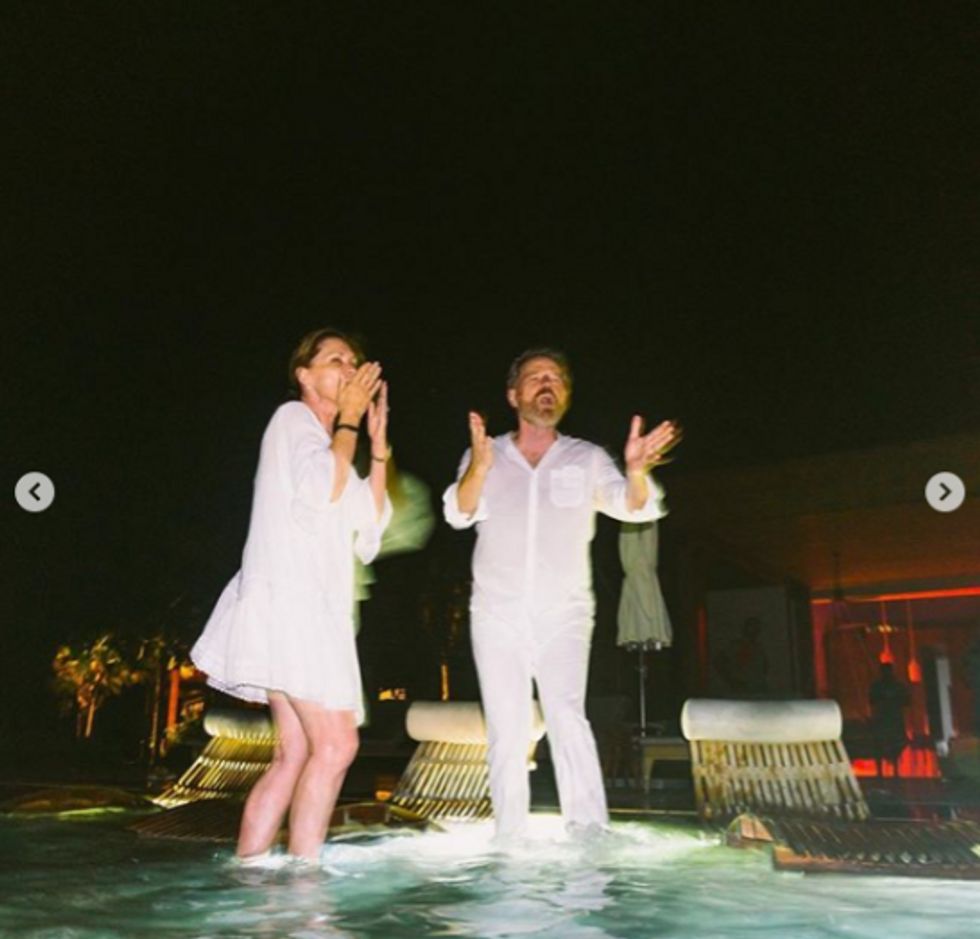 Because it just wouldn't be Aaron's fortieth if his best friend wasn't there to party with him, would it? Bryan can be seen dancing, seemingly drunkenly, in the pool with his wife on Aaron's Instagram post. So, there you have it... this is perhaps the greatest birthday party of all time. I'm definitely inviting Bryan to my next celebration... and a bottle of Dos Hombres, of course. For more 
Breaking Bad 
content (ahem, 
movie
, ahem), keep scrolling!